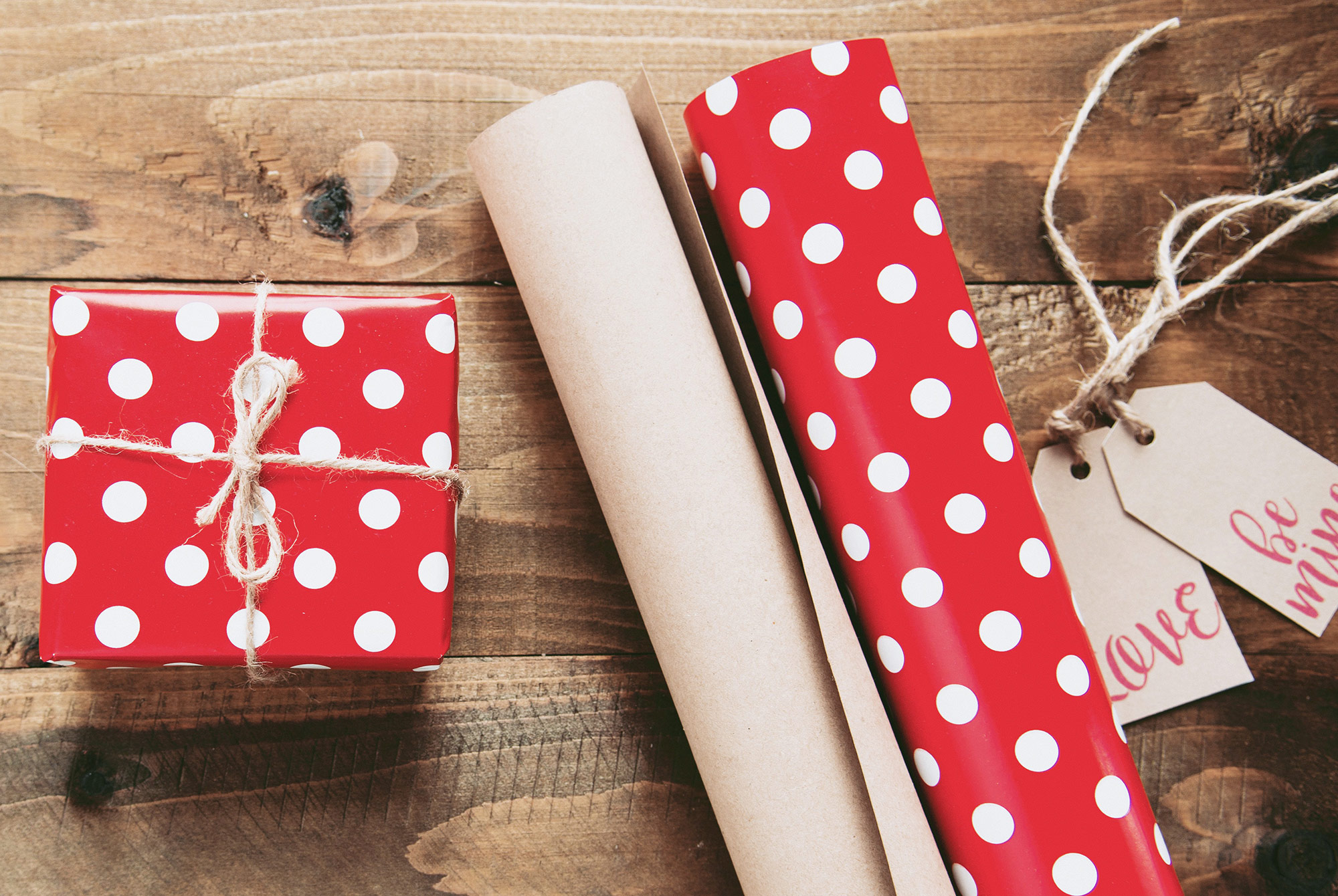 The love of your life has another love in their life. Their borderline fanatical courtship comes in the form of stocking your fridge with cans of Burley Oak J.R.E.A.M, leaving their side of the bed cold on a Saturday morning to go stand in line for three hours at an Other Half can release, and wearing a Jester King hoodie to your family dinners. We understand. So, for all those beer lovers who are your true love, here are 14 gifts to complete their Valentine's Day (and you).
uKeg Pressurized Growler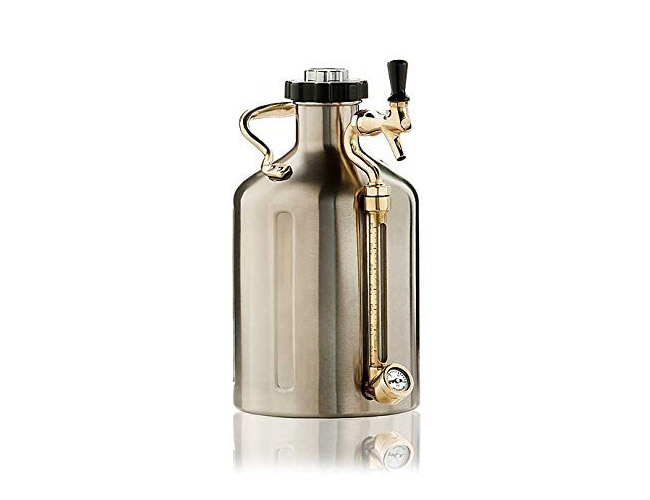 uCan take your beer anywhere with the uKeg. If your steady sidekick wants to kick it on the beach, take you on a date to the park, or even Netflix and chill at home, the uKeg half-gallon growler will keep their prized beer cold and freshly carbonated for up to two weeks (perfect for Game of Thrones bingeing). We loved this growler so much we included it in some of our other gear lists. Whether on the go or at home, the 64oz toter's durable double-wall vacuum insulated stainless steel bear hugs their cherished craft beer to chilly, fizzy perfection. Game on growler. Game on.
Hop Culture Hoodie
Yea it might be shameless self-promotion but this is a damn soft hoodie. This sweatshirt is meant for lounging. So stay in on a Saturday night, put on a movie, and enjoy your favorite beer.
Luigi Bormioli Birrateque Beer Glasses (Set of 2)
#properglassware. Craft beer nerds take their beer drinking seriously and that means drinking your beer out of the right glass. Release the citrusy aromas of that Dogfish Head 90 Minute Imperial IPA with Birrateque's expertly crafted IPA glasses. Savor the iconic clove and peppercorn spice of an Allagash White Belgian wit in a wheat glass shaped specifically for that style. Created in collaboration with the Centro Studi Assaggiatori, an international speciality of sensory analysis in food and beverage, these six eco-friendly glasses mean your beau's beer will taste like it should.
Custom Etched Growler
Monogram doesn't always mean bath towel sets and backpacks. Plaster your honey's signature onto this handmade stoneware growler. Specially designed to keep the beer inside colder for longer this beer-toter allows for up to 12 characters of custom engraving. Never lose your growler at a bottle share again.
Brew Ha Ha! Beer Drinking Game
Combine Cards Against Humanity with…well drinking and you'll create Brew Ha Ha! A game of wits and pints, Brew Ha Ha! pits you against your friends to find the funniest, wittiest, or most compelling flavor descriptions for different styles of beer. Players take turns playing judge while the rest of the group sets down the card they think best fits the beer sampled during that round. In essence, the more you drink the more you win.
Fizzics Waytap
Nothing beats a fresh hand-drawn pint. Pull the crisp-est beer possible right in your own home with Fizzics® patented Micro-Foam™ Technology home beer dispenser. Using sound waves, Waytap recreates that straight-from-the-source aroma and texture, so any craft beer will taste like it's on tap.
Brewed2Burn Beer Candles
On the quick hit list of romance, sandwiched in between Whitney Houston records, bubble baths, and roses you often find scented candles. Pardon the pun, but no ordinary candle can hold a candle to these waxy wonders. These crafty candles percolate aromas similar to actual styles of beer. From Amber Ale and Oatmeal Stout to Vanilla Coffee Porter these hand-poured candles burn for an estimated 60 hours of romantic nights whether you use them for a bubble bath, date night, or just to make the house smell like beer.
Tavour
You've heard the complaint so many times before: If only I lived closer to Vermont I might have a chance to nab a case of Heady Topper. The solution: Tavour. The personal service delivers rare beers to your doorstep no matter how far away you are from your favorite brewery. You join for free and only pay for the beers you choose to try. We gave them a test drive here in the Hop Culture office and were pleasantly surprised. Learn about exclusive releases and beers exclusively through the Tavour app and then create your own personal cellar. Tavour will store your beer in their temperature controlled cellar until you decide to have it shipped. Excellent craft beer delivered right to your house. Boom. Toasted!
Hopped Up Coffee
A riddle: What is both an upper and a downer? The start to your morning and the end to your day? A brew for your brewski? Dreamed up by the innovate duo of Sean Bodbey and Eric Wisner, Hopped Up Coffee combes two of your admirer's favorite drinks – coffee and beer – into one. These bags of brew blend beer ingredients such as barley and hops with coffee grounds for a brew equal parts bitter, rich, roasty, malty and hoppy for a whole new take on a coffee stout.
Stainless Steel Bottle Opener Cufflinks
Screw off your beer top in style without having to carry around a bottle opener. These cufflinks double as a bottle opener for a gadget that's both functional and fashionable. Because all great deals are sealed over an unsealed beer or two.
Bottle Opener Slot Game
For a bottle opener with a little more fun than flair double your amusement with this sleek, handmade game. Pop the top and watch your cap careen down a series of pegs, landing on party antic commands from "chug your drink" to "truth or dare."
BottleKeeper Standard 2.0
Do not be fooled by this standard looking water bottle. No ordinary beverage canteen, BottleKeeper designed the Standard 2.0 to keep your admirer's beer fresher and colder longer. Tough, durable, and breakage free, The 2.0 even has a bottle opener built into the cap, making this water bottle a beer necessity for any wilderness, on-the-go, beer-loving boo.
The Beer Bible by Jeff Alworth
Grow your heartthrobs beer breadth with the comprehensive and fully-loaded dictionary on every style of beer. Covering the gamut from IPAs to weisses and wits to stouts and porters this tome translates the unique characteristics and descriptions of each style into easy-to-read tasting notes. Connect the dots between sub-styles with helpful infographic charts and try real-world examples of your favorite styles with the recommended lists. This book should be in the library of every prescribed craft beer geek.
Moleskin Beer Journal
If your significant other wants to write their own beer book someday (or maybe move of out the garage and into their own brewery) they'll need to take some extensive notes. Moleskin's Beer Journal helps keep track of everything with five themed sections, five tabbed sections, and space for tasting notes, brewery information, and fun stickers. You'll also find among the pages a beer glossary, pouring tips, glass types, a homebrewing log, and space for your own recipes. Drink and dream on.