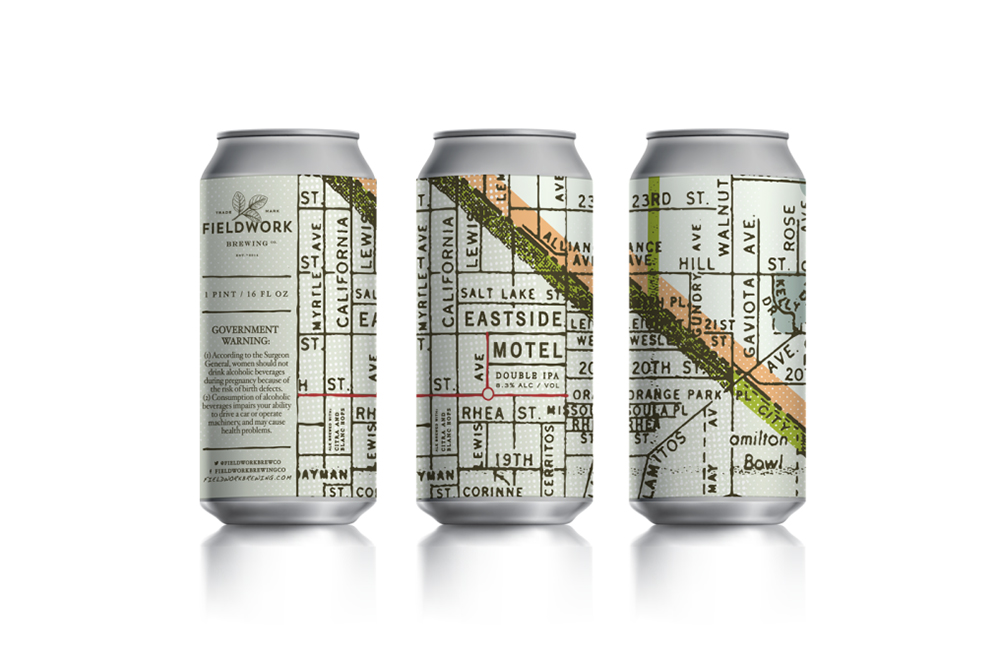 2017 has brought us some great beer. 2017 also brought us some kick ass cans. The omnipresent 16-ounce can has become the canvas of the craft beer world. We marveled at them, we enjoyed them, and we crushed them. Cheers to the 12 best can art and design of 2017 – plus, the beer inside was pretty damn good, too.
Our Favorite Craft Beer Can Designs
Dancing Gnome x Drunk Astronaut, Beyond Infinity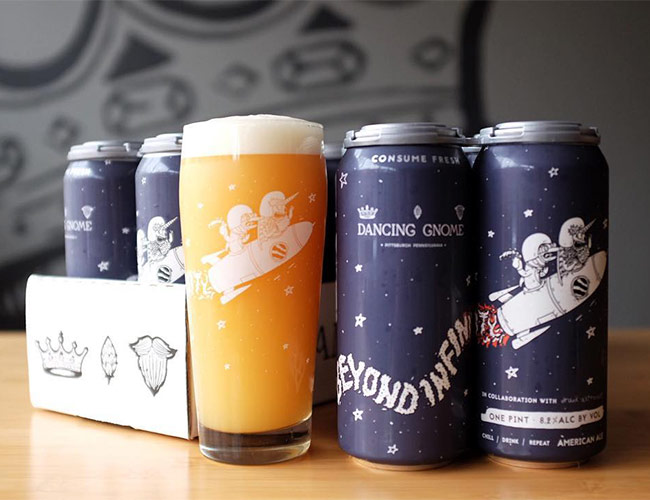 This collaboration between nationally acclaimed up-and-comer Dancing Gnome Beer and fan-favorite retail brand Drunk Astronaut (now Permanent Hangover) yields expectedly great results. The two Pittsburgh-locals teamed up for "Beyond Infinity" a hopped up DIPA. Watch two other-worldly pilots blast off, running on DG beer, into the can's eggplant-colored sky.
LIC Beer Project x Civil Society, Up North Trip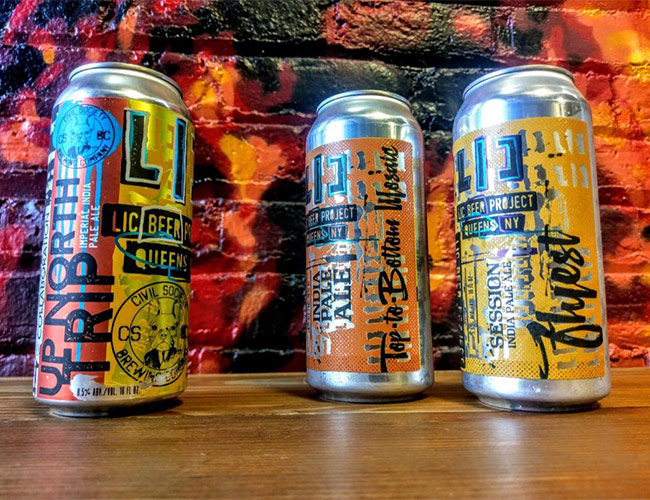 This one looks like every other LIC can — and, that's not a bad thing. But, when you see that Civil Society stamp on the side of the can you know you're in for something spectacular. Their same, graffiti-esque design is here with an acclaimed guest: Civil Society's dog-in-a-suit logo.
Tired Hands, Why Laugh When You Can Cry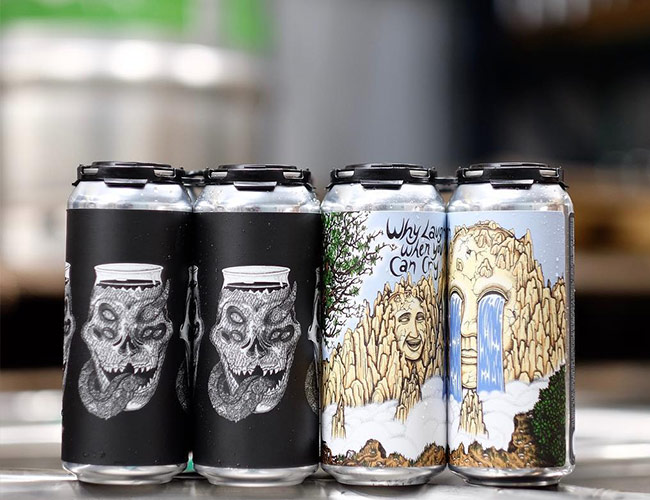 Tired Hands consistently puts out great cans. The artwork on their bottles, cans, and glasses is always unique and devoted to their brand. It's unmatched; it's so individually identifiable. It's Tired Hands. And, with this 2017 release of "Why Laugh When You Can Cry," Tired Hands released one of the most beautiful cans ever.
Fieldwork Brewing Company, Eastside Motel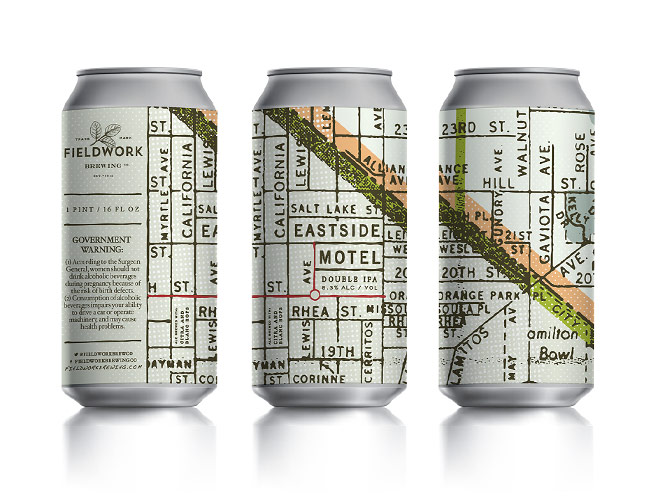 This one's a personal favorite. Fieldwork is well known for their landscape-inspired cans, but this one sticks out among the rest; though there's no scene depicted here, there's a story being told. Drinkers check their problems at the door and stay in a place with hop-filled pillows and the halls smell like Pinot Grigio and where beer is the house special.
Burial Beer, Clairvoyant Metamorphosis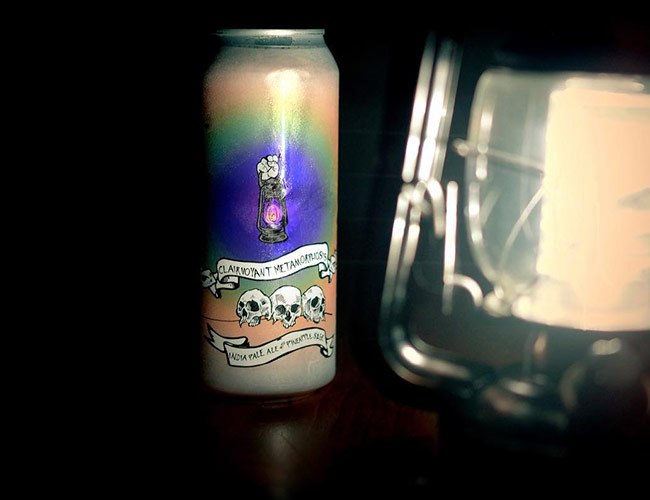 Burial is another brewery with a distinct, recognizable style; their cans are original and identifiable. But, there's something about Clairvoyant Metamorphosis: the lantern light, color scheme, and font-type. It's a great representation of Burial's artistic eye — and that in itself is commendable.
Grimm Artisanal Ales, DDH Tesseract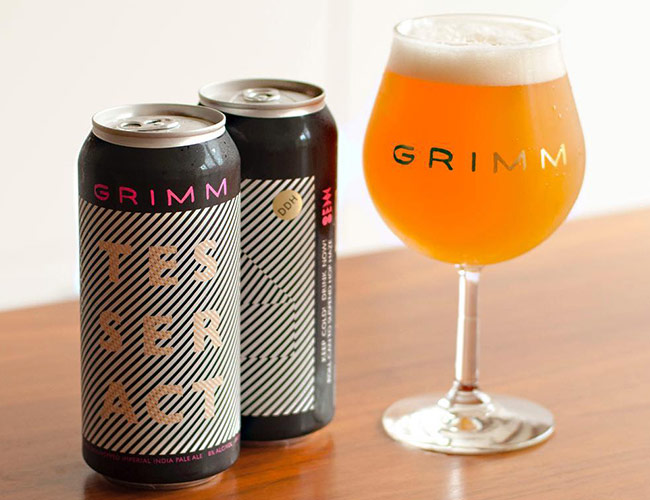 Grimm has a very modern feel. Their beer, ever since they burst onto the scene in 2013, has been consistently good. And, their popularity wasn't solely based on taste. Their idea was great and they proved gypsy brewers know their shit, but they also knew how to present it. In a sea of bottles and cans, theirs stood out.
Modern Times Beer, Spaceship Earth
Modern Times' cans are often far from "modern." Unless this was 1970, maybe. But, their cans are sleek enough to withstand the test of time. They're classic, classy, and complement the beer inside pretty damn well. Look at the Jetsons-esque letter and the large, billboard logo — it's a work of art.
Seven Stills, Cryonaut
You don't see too many bright yellow cans. Sure, as IPAs (beers that usually garner a brighter, more colorful label) become more and more popular, there needs to be something that sets them apart from the other hazy beer on the shelf. Here we have Cryonaut — a minimal, digital designer's dream. It's aligned perfectly; it's balanced. Most of all, it's eye-catching.
Omnipollo, Shoutao Peach Slush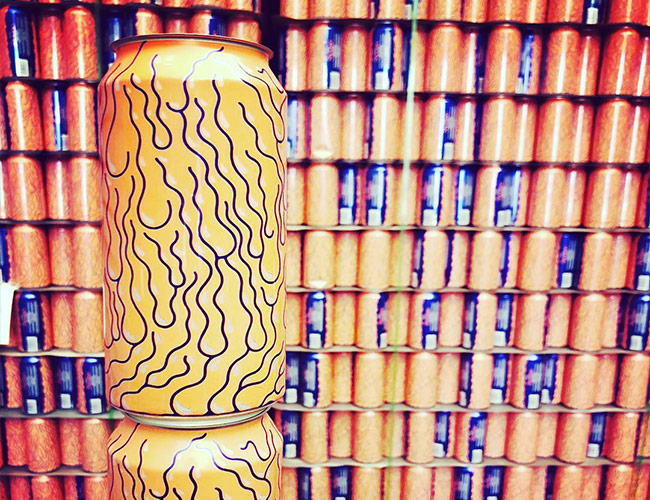 Omnipollo sure has made a name for themselves. They've released some of the most adventurous beer on the market. They built a brand for themselves off quirky cans and crave-worthy beer. Their "Shoutao Peach Slush IPA" is a perfect representation of Omnipollo's brand and the current market.
Mikkeller San Diego, Freddie Murkury DIPA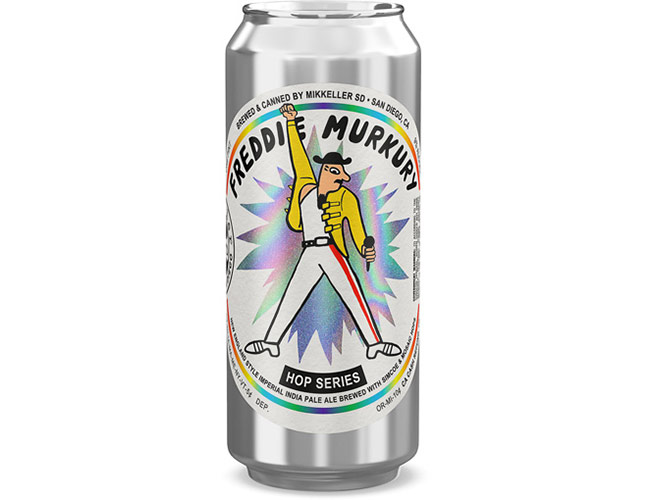 Mikkeller may have the most identifiable brand — and versatile mascot — in today's market. Here, Mikkeller San Diego pays tribute to Freddie Mercury and their hop-forward hits. This installment of the "Hop Series" is a delicious, belting hop-centric beer that begins and ends on a high note.
Treehouse Brewing Co., Bright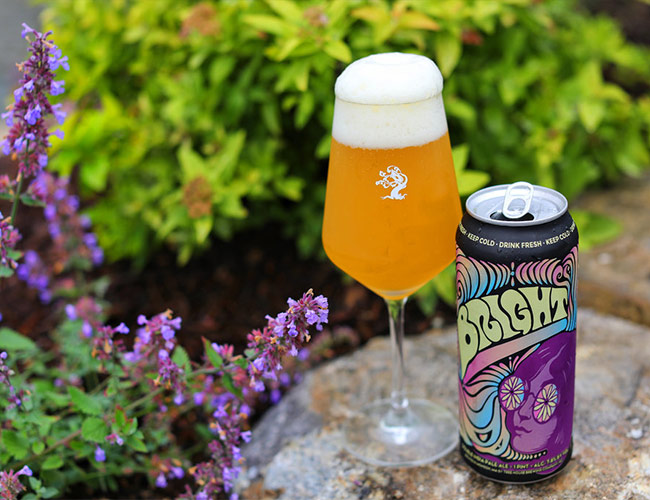 Yes, ladies and gentlemen, another hop-focused brewery made the list. Can we just admit it? Hop-heads love good design. Here's Treehouse Brewing Company's "Bright." It's delicate, adorable, psychedelic artwork that starkly contrasts the bitter, juicy beer inside. But, it's delicious and a shining star in the can art world.
Hudson Valley Brewery, Amorphia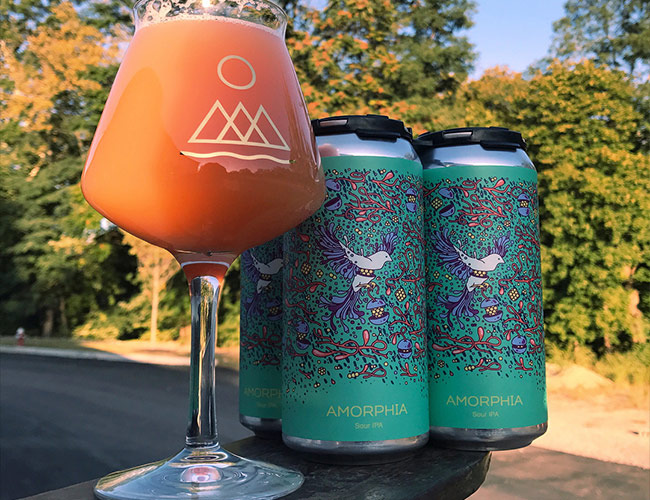 Hudson Valley, the new kid on the sour scene, brews some of the world's deepest and most enjoyable sours. Their beer is equal parts puckering and perplexing. The symphonic, fleeting white dove is the calm amongst the bright, joyous colors. Like their beer, this can is predominantly pop and unexpectedly traditional. It's also a riff on Noumena, which was released at the same time.