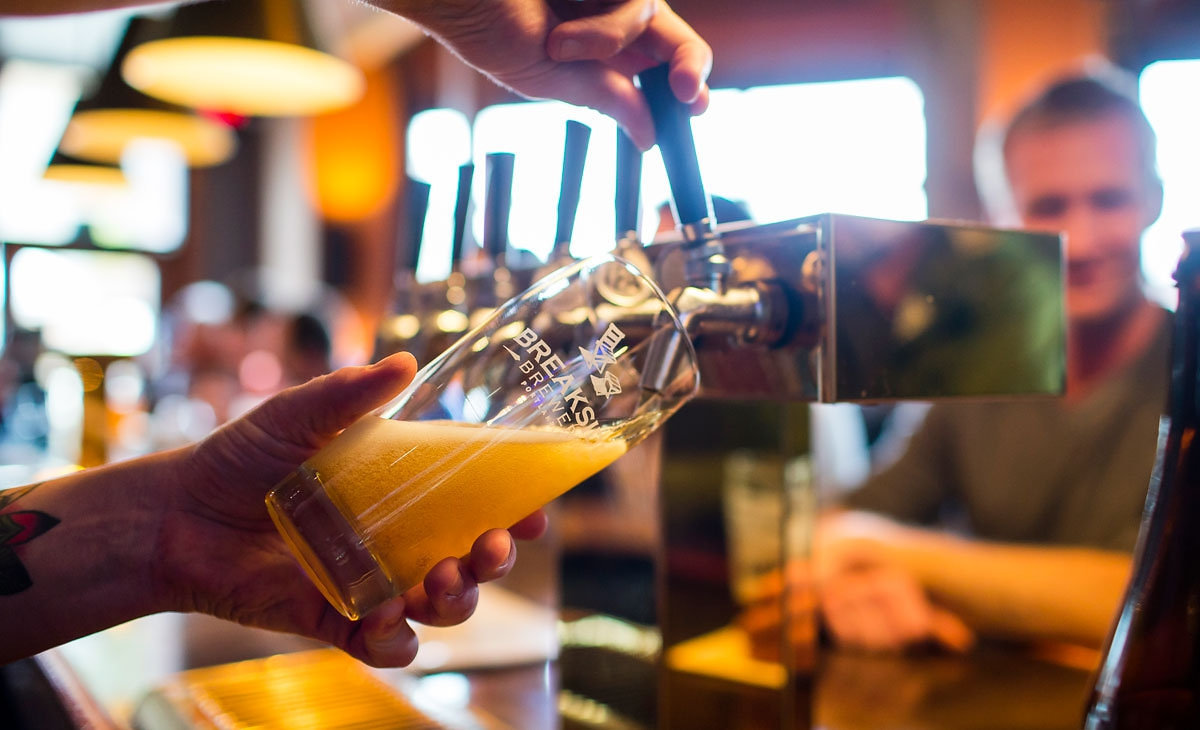 Photography by Sam Thornhill
Portland, Oregon is known for its coffee, bicycles, bridges, and quirks. It's the subject of Fred Armison's Portlandia, a hipster mecca still clutching to the nostalgia of the '90s. And, especially in the past few years, it's come to be synonymous with beer. Whether looking for quantity or quality, the city ranks among the top cities in the nation. Sprinkled throughout the bustling West Side and ecclectic East Side are an abundance of daring and delicious breweries. Here are eight of the best the city has to offer.
Ex Novo
2326 N Flint Ave | (503) 894-8251
Ex Novo is still a newcomer in terms of its tenure, but it certainly doesn't act like one. The founders quickly expanded from their garage to a beautiful new pubhouse and solidified a top-quality flagship lineup. "Better beer for the greater good," their bottles read. And they follow through on that: the brewery donates 100 percent of its profits to charity.
Breakside Brewery
820 NE Dekum St | (503) 719-6475
Breakside is the most critically acclaimed brewery of the bunch. Two of their beers have brought gold medals at the GABF, they were named on Men's Journal's "Best Beers in the World" list, and they were dubbed the "Best Beer in Oregon" by The Oregonian. It's safe to say stopping here wouldn't be a bad decision.
Upright Brewing
240 N Broadway Suite Two | (503) 735-5337
Upright Brewing is a farmhouse-focused brewery that sources its inspiration from traditional French and Belgian beers and combines these traditions with Pacific Northwestern flair. It's a cash only, casual spot for drinkers interested in intimately enjoying their beers.
Great Notion Brewing
2204 NE Alberta St #101 | (503) 548-4491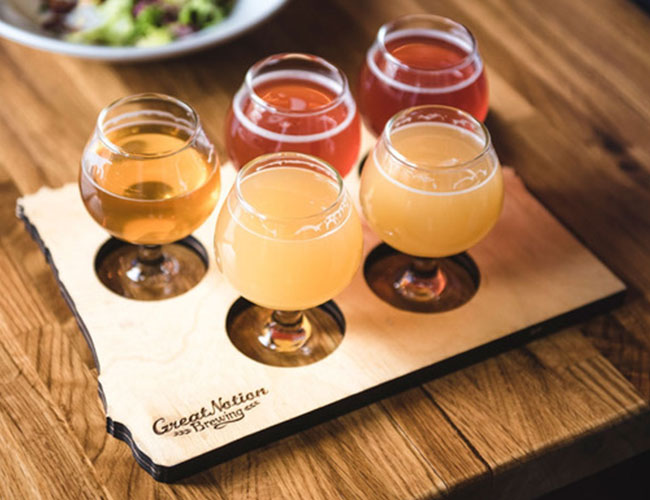 This is a baby of the Portland brewing scene. Great Notion only opened its doors in 2016, but has made a name for itself by becoming, arguably, the most visited in the city for those seeking bold flavors and a lot of hops. Their speciality is fruit-forward, hazy IPAs and gastronomical sours and stouts. The variation is executed perfectly.
Culmination Brewery
2117 NE Oregon St | (971) 254-9114
Sustainability is the keystone to Culmination's existence. "Great beer, with good food and community can be brought together in one concept, under one roof," Tomas Sluiter, their brewmaster, says; hence the name: "Culmination."
Little Beast Brewery
3800 SW Cedar Hills Blvd, STE 300E | (503) 329-5107
The Little Beast project is far from little. It's an experiment in resourcefulness and creativity. Using Portland's "edible landscape," founder Charles Porter showcases the untamed beauty of nature's abundant cultures. The operation is old-wordly and delicious.
Cascade Brewing Barrel House
939 SE Belmot St | (503) 265-8603
Cascade Brewing's Barrel House is a sour beer lover's dream. With the northwestern sour movement steamrolling forward, Cascade has found its place in the conductor's seat; they're not only a pioneer but a constant introducer of change and innovation. Stop by their space to see what's on tap or to grab a vintage bottle from their shop.
The Commons Brewery
630 SE Belmont St
Though their future is uncertain, The Commons Brewery has had a great run thus far. Their floral, food adorning beers have been mainstays in the culinary community. They have allowed, beginning in 2018, Modern Times to takeover their space for the foreseeable future. Modern Times' plan for the space is the Belmont Fermentorium – a coffee shop, brewery, and a restaurant in a food hall setting. Hopefully there are plans to include The Commons in some way.