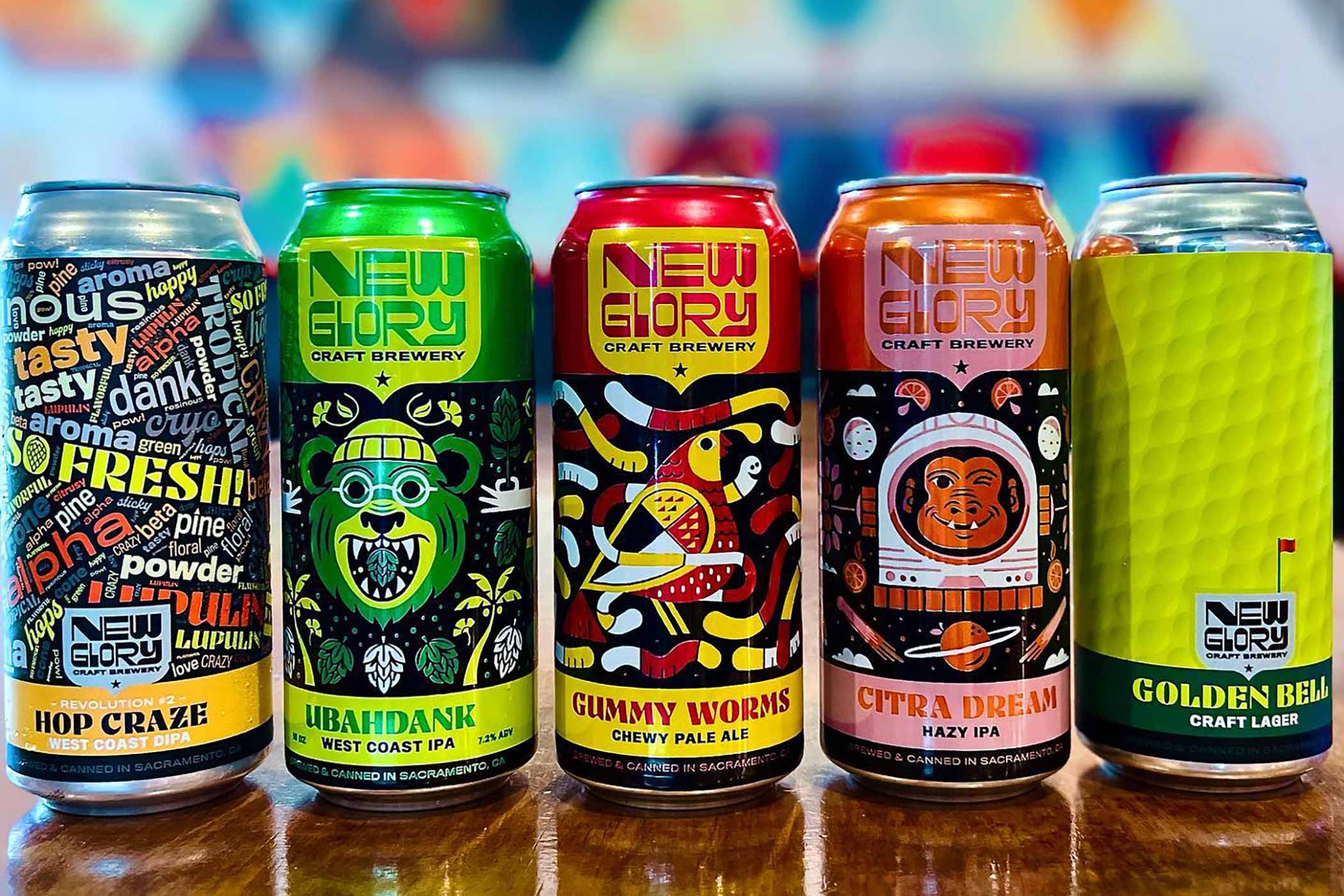 Photography courtesy of @newglorybrewery | New Glory Craft Brewery
Right before the new year, we spent twenty-four hours drinking and eating our way through California's capital. And while we couldn't get to all the best breweries in Sacramento we wanted to in a mere day (there are 80+ there), we wanted to point out the best ones you could visit if you happen to pass through America's Farm-to-Fork Capital.
Look, it's our job at Hop Culture to uncover the places, cities, towns, even states that might be a bit off the craft beer radar. For a long time, Sacramento has been known as a city bursting with fresh farm-to-table food. But we're recommending you check it out for its grain-to-glass treasures.
Here are the seven best breweries we suggest visiting in Sacramento
But you don't have to take our word for it, just go and drink there.
Hop Cultures 7 Best Breweries in Sacramento
Oak Park Brewing Company
3514 Broadway, Sacramento, CA 95817 | (916) 389-0726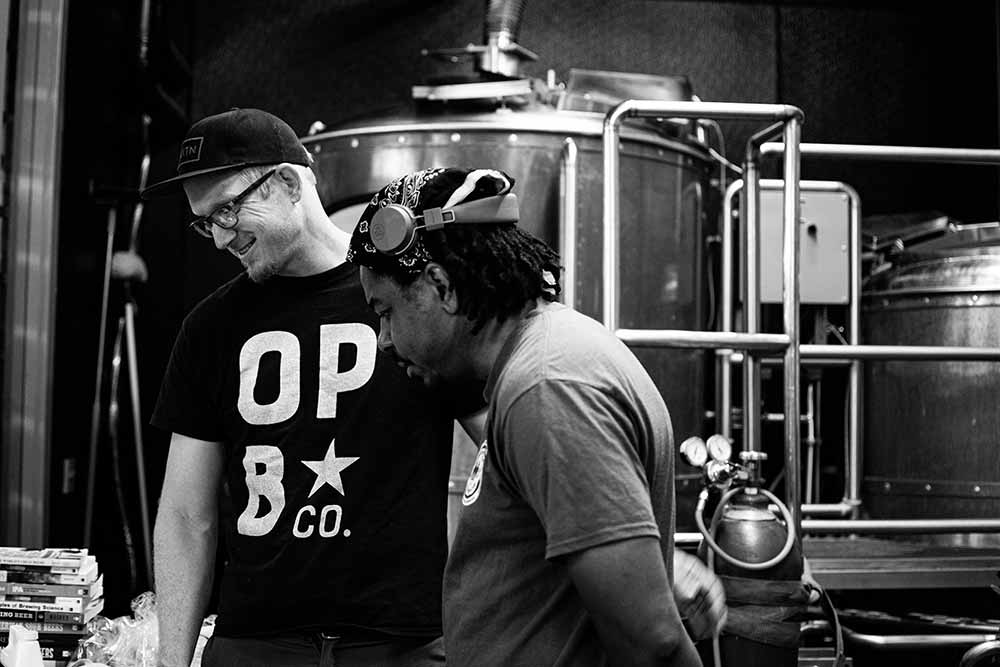 The Black-owned brewery in Sacramento takes pride in what it calls the ABCs—(A)rt, (B)eer, and (C)ommunity. Their Code of Conduct clearly states, "We want OPB to be a place where everyone feels welcome and respected… At OPB, we are about brewing quality craft beer and making a difference."
That means things like a beer collaboration called Brew Your Story. Launched in September 2021, the project invited both Black-owned breweries and homebrewers to brew a shared recipe and share their own story in craft beer. Overall, the collab celebrated one of the nation's first Black-owned breweries—Peoples Beer.
Or a hazy IPA 4-pack released during Black History month last February with four different can labels featuring different Black history heroes. The artwork featured Bessie Coleman, the first African American female pilot; Mary Ellen Pleasant, the mother of the Civil Rights movement on the West Coast; Frederick McKinley Jones, who patented the world's first successful refrigerated transportation system; and Robert Abbott, founder of "The Chicago Defender."
This is a brewery with a mission. Go, drink, be inspired.
Alaro Craft Brewery
2004 Capitol Ave, Sacramento, CA 95811 | (916) 436-7711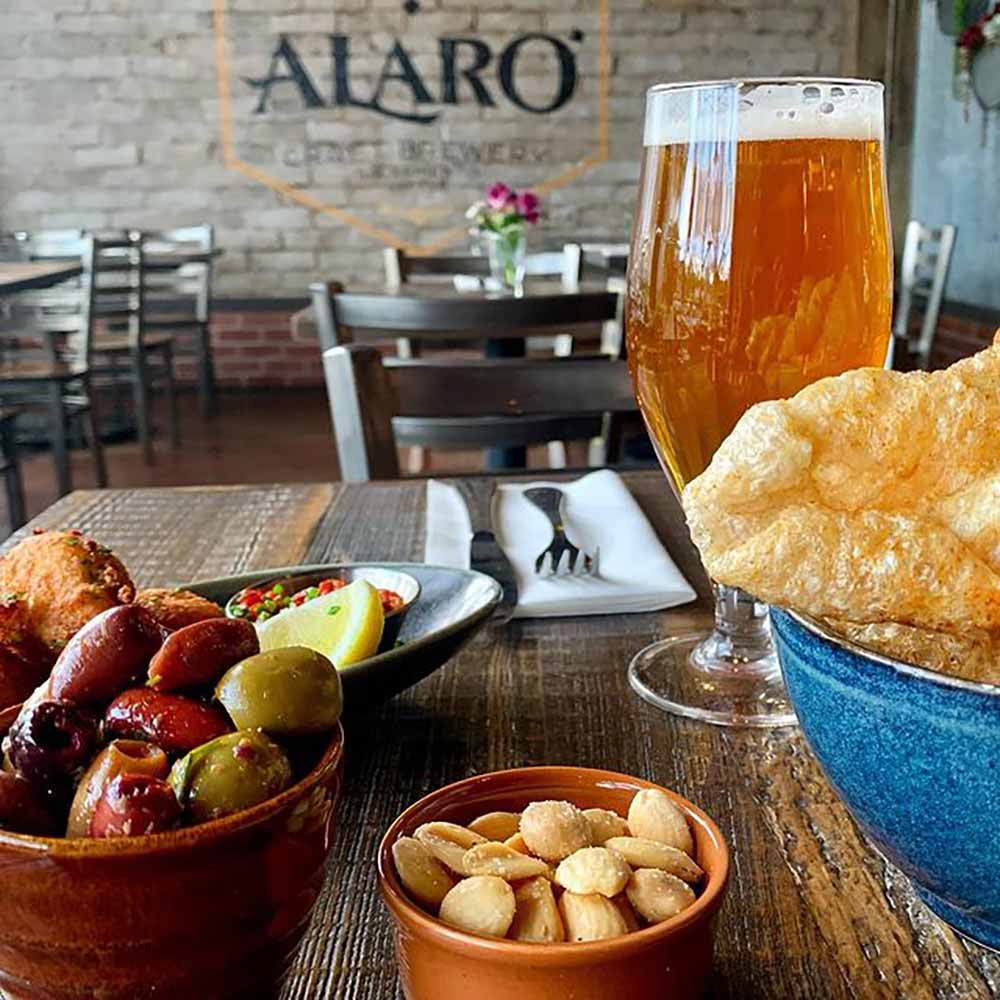 Less than three months after Alaro Craft Brewery opened in June 2018, the brewery nabbed a coveted gold medal at the Great American Beer Festival in the English-style IPA category for the Castillo English IPA. The youngest brewery to ever win that shiny award, Alaro Craft Brewery certainly sprinted out of the gate.
And they haven't looked back.
Located in the former Rubicon Brewing space, Alaro truly understands its Sacramento roots, brewing beers with barley from Alameda-based Admiral Maltings and hops from local Sacramento Valley farmers along with seasonal bites that include house-cured meats and line-caught fish from Bodega Bay.
Sections of "Tapas," "House Specialties," and "Pub Food" elegantly blend Spanish and English fare with California twists.
For example, the menu currently has standouts like California Fish and Chips with beer-battered wild California Rock Cod, mustard slaw, and fries. Or a Kabocha Squash Bruschetta with roasted kabocha squash puree, brown butter, shaved manchego, and maple onion jam.
Beerwise, we highly recommend trying Castillo, a nine-time medal winner including five golds in the 2021 NABA International Beer Awards, 2021 and 2019 California Craft Brewers Cup, 2019 California State Fair, and that aforementioned 2018 GABF.
Other interesting offerings currently include La Luna on Nitro oat stout and Partner in Crime (P.I.C) India cream ale.
Urban Roots Brewing & Smokehouse
1322 V St, Sacramento, CA 95818 | (916) 706-3741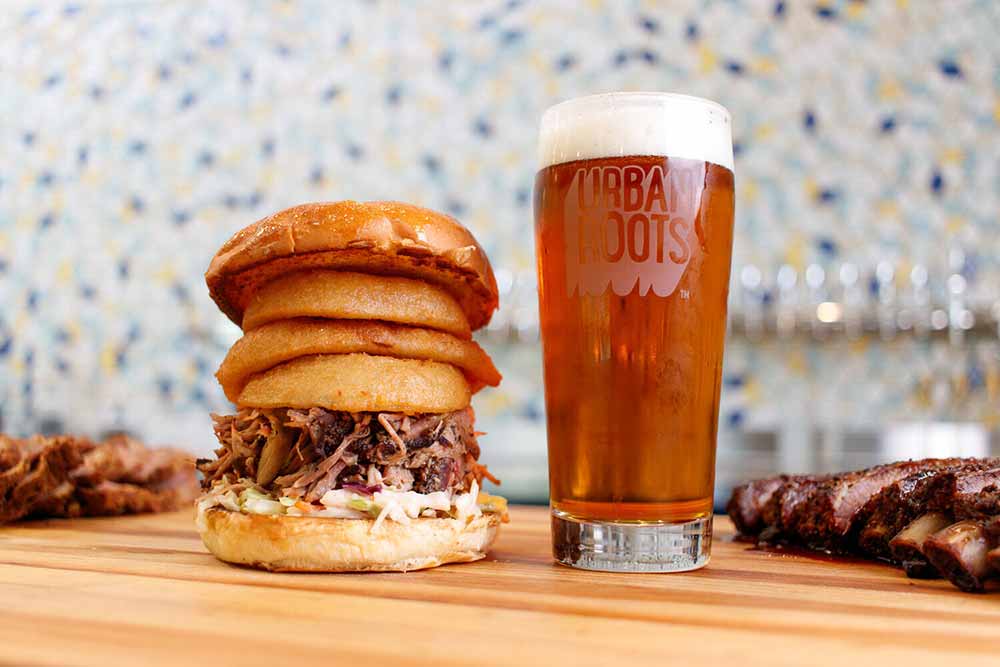 This brewery is kind of like the quintessential cool taproom. And if you call yourself a carnivore, then you might want to save your appetite for Urban Roots.
Smoke and sizzling meat are the two things you smell immediately when walking into the humongous 15,600-sq-ft, 15-bbl taproom with an attached smokehouse and 2,400-sq-ft outdoor patio.
On the beer side, with about twenty on tap, there's something for everyone. While these beers won't blow you out of the water, they will certainly satisfy (especially alongside some 'cue). I enjoyed small pours of a Czech amber, dark mild, and Vienna-style lager while sitting in their beer garden and soaking in the sounds of a quiet Sacramento neighborhood.
Ultimately, Urban Roots is just a fun environment with killer-looking food and a lively vibe. I went during lunchtime on a Wednesday and the place was buzzing.
Moksa Brewing Co.
5860 Pacific St, Rocklin, CA 95677 | (916) 824-1366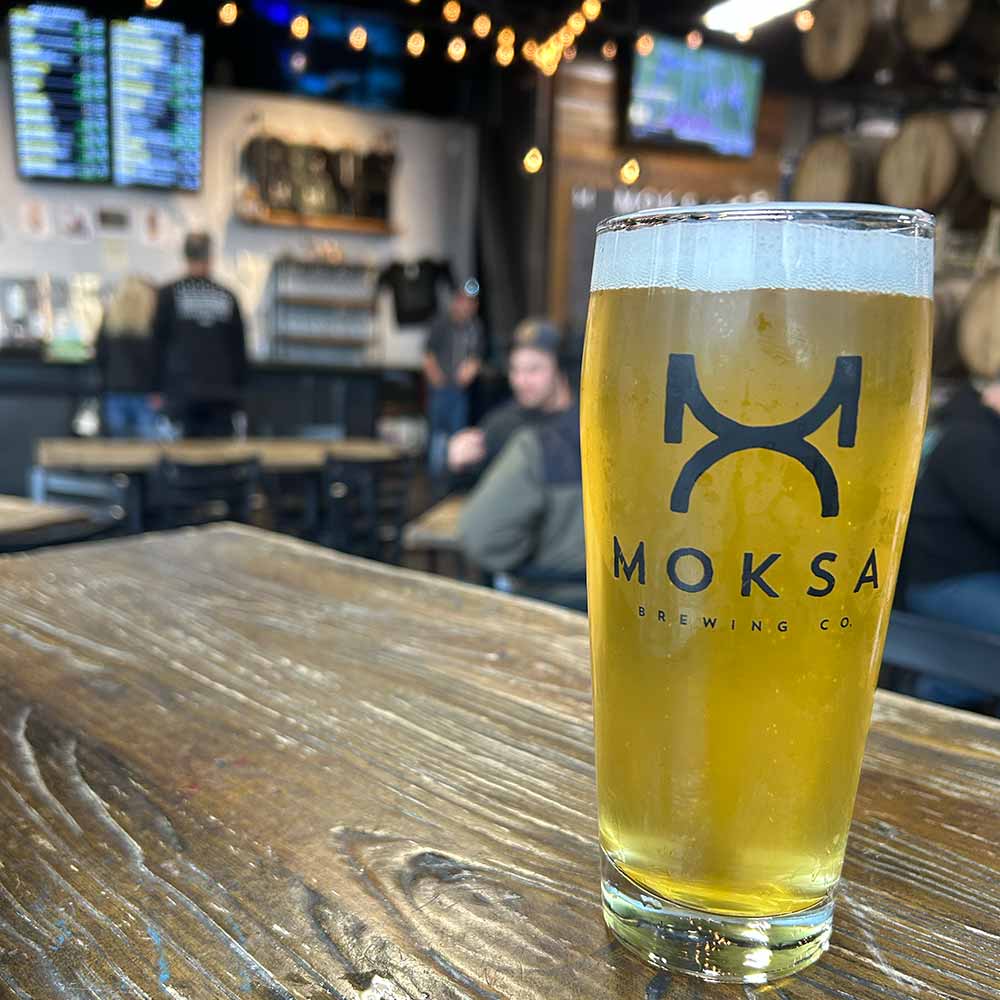 We understand that Moksa Brewing isn't in Sacramento proper. But we highly recommend you risk gridlock on I-80 E, then curve and twist your way through a cacophony of auto shops to find this brewery.
The Rocklin-based brewery's fantastic imperial pastry stouts have been on our radar for a while.
Case and point: We featured Moksa's stouts in pieces such as "The 22 Best Stouts to Drink for International Stout Day," "The 20 Best Beers to Drink in Spring 2021," and "The 20 Best Beers to Drink in Winter 2020."
And we're not the only ones who love this brewery. When we arrived at 4:00 p.m. on a Wednesday afternoon, the place was packed.
Folks sipped on beers like Happy Almonds, an imperial stout with almonds, coconut, and vanilla described as a "liquid candy bar." And Chai Times, an imperial stout with "Magic Hour" chai tea and vanilla beans.
Stouts not your thing?
Don't worry, there's an entire side of the tap list devoted to IPAs. A couple of triple hazies like 3-Ply and 3-Loko (ha, nice!) cozy up next to a bevy of West Coast doubles and hazies.
Plus, Moksa has a variety of lagers, especially kölschs. For instance, Summerthyme, an award-winning beer with lemon and thyme; Meet the Meyer, a kölsch with Meyer lemon zest; and Dragon Kölsch with dragon fruit.
Brave the potential grid lock and maze of auto shops for top-notch pastry stouts, kölschs, and IPAs.
New Glory Craft Brewery
8251 Alpine Ave, Sacramento, CA 95826 | (916) 451-9355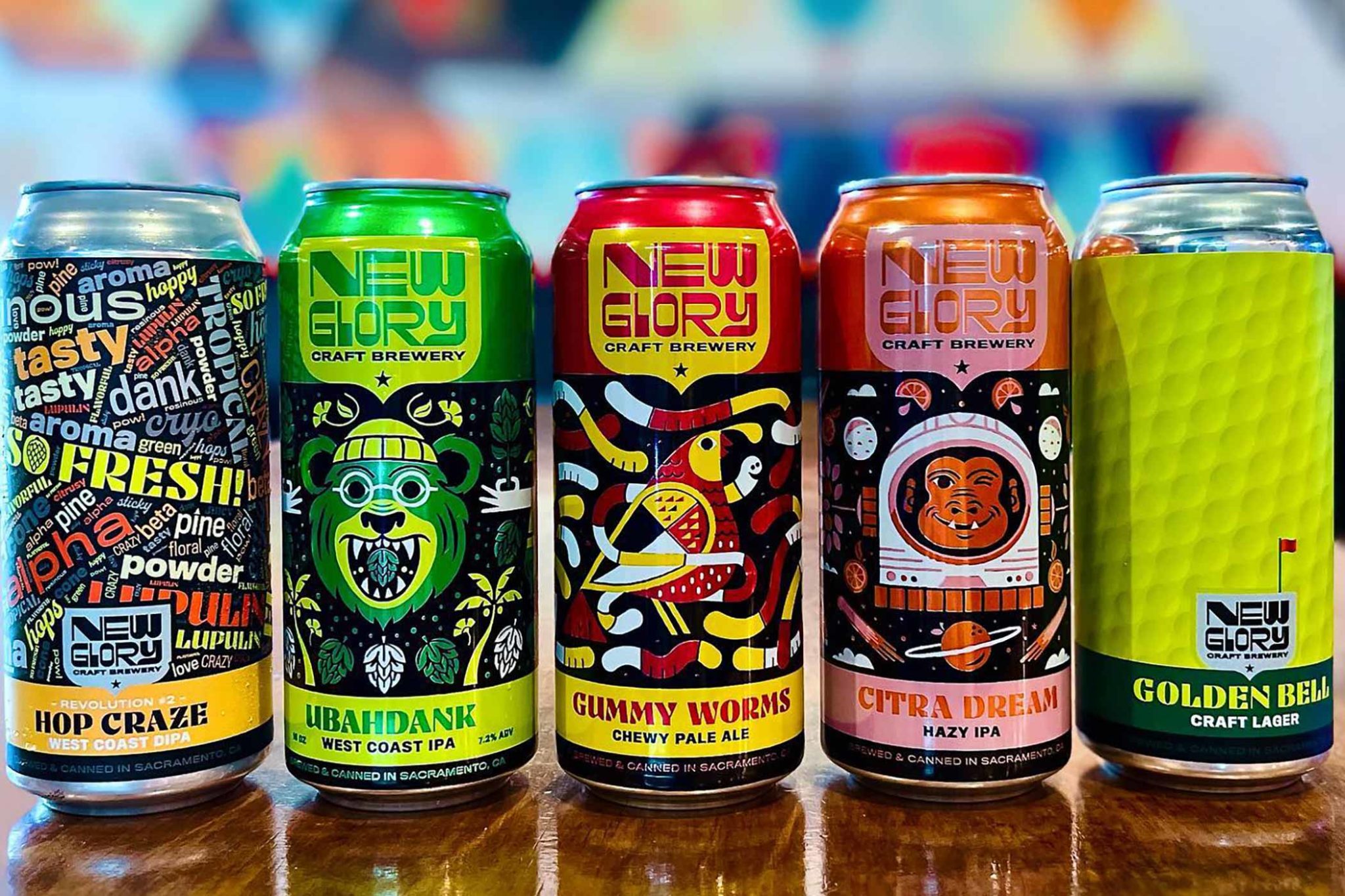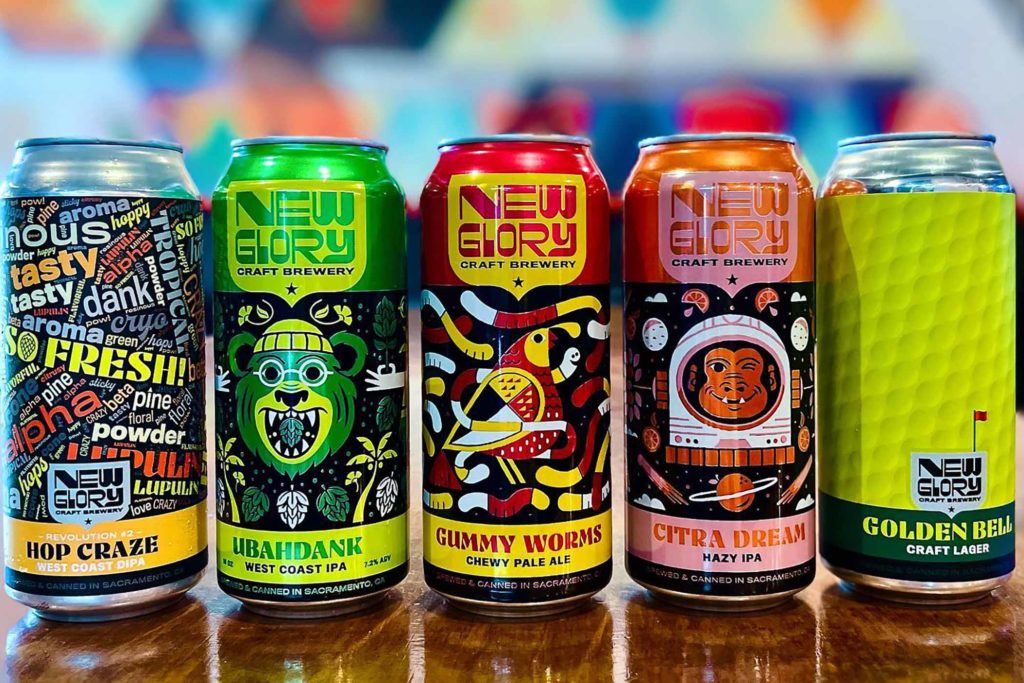 Founded in 2013 by then-homebrewer Julien Lux, New Glory focuses on experimental beers that push the boundaries alongside ones that are just delicious renditions of classic styles. Such as superior stouts, hoppy IPAs, and perfect porters.
The feeling at New Glory is kind of spunky, creative meets serious science. As a result, you'll find year-round creations like the Gummy Worms chewy pale ale, a super juicy beer with a high intensity of tropical fruit sweetness that's heavy on the Citra and Amarillo dry hop. Or the Ubahdank West Coast IPA that's more of your classic style featuring those big American 'C' hops for an uber dank, piney, slightly citrusy IPA.
But depending on when you visit, you'll also slam into seasonals like Powerthirst, an "extreme" kettle sour; Loud Mouth, a "monster" hazy IPA; and Splitting Atoms, a "smooth and balanced" double hazy (according to New Glory's Instagram).
This is a brewery that doesn't take brewing too seriously…and yet takes brewing seriously. Do you know what we mean? Well, maybe just get yourself to New Glory and drink a few beers, then you'll understand.
Fieldwork® Brewing Co. – Sacramento
1805 Capitol Ave, Sacramento, CA 95811 | (916) 329-8367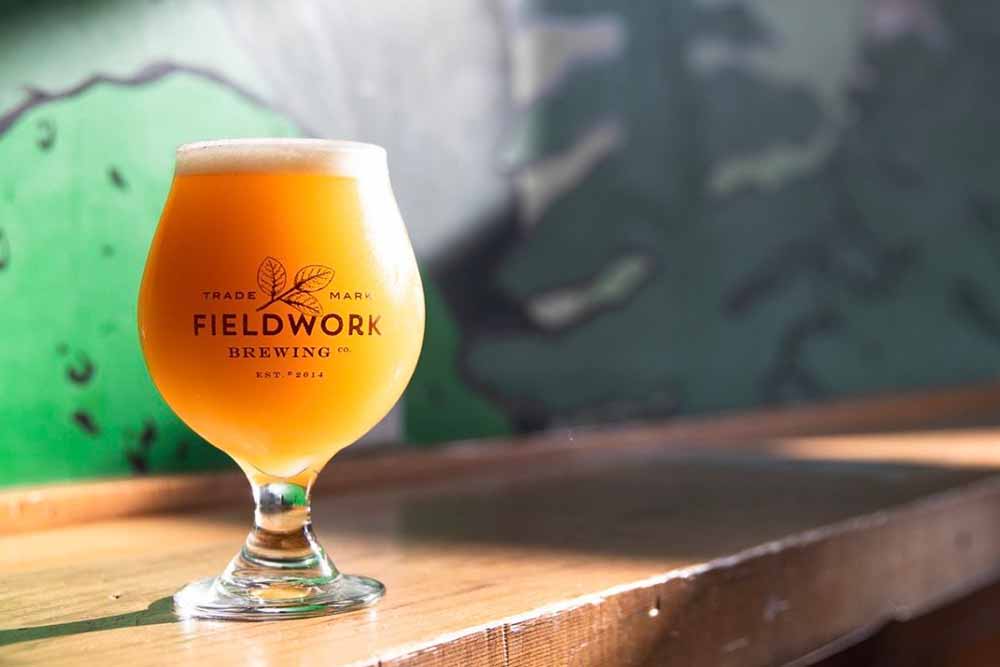 Started in 2014 in Berkeley, CA, Fieldwork has since expanded to eight taprooms across Northern California.
It's trying great renditions of honest-to-goodness beer styles while lounging in taprooms with the perfect blend of California hospitality that have become Fieldwork's trademark.
And things are no different at Fieldwork's Sacramento location. Situated in The Handle District, this taproom is vibrant and buzzing.
Here you'll find beers like Solace & Virtue, a German lager we recommended to pair with pizza in our "5-Minute Guide to Pairing Pizza and Beer."
A West Coast lager, Mexican lager, German pilsner, light lager, and smoked helles lager round out the lagers on the draft list.
While on the hoppier side there's plenty to choose from, including a West Coast pale ale, a variety of West Coast IPAs, and tons of more Northeastern styles.
You'll also find sour, Belgian, and more dark, malty-focused offerings.
Pair all that with delicious Neapolitan-style pies and you're set.
Track 7 Brewing Company
3747 W. Pacific Ave F, Sacramento, CA 95820 | (916) 520-4677
826 Professor Ln Ste 100, Sacramento, CA 95834 | (916) 891-5056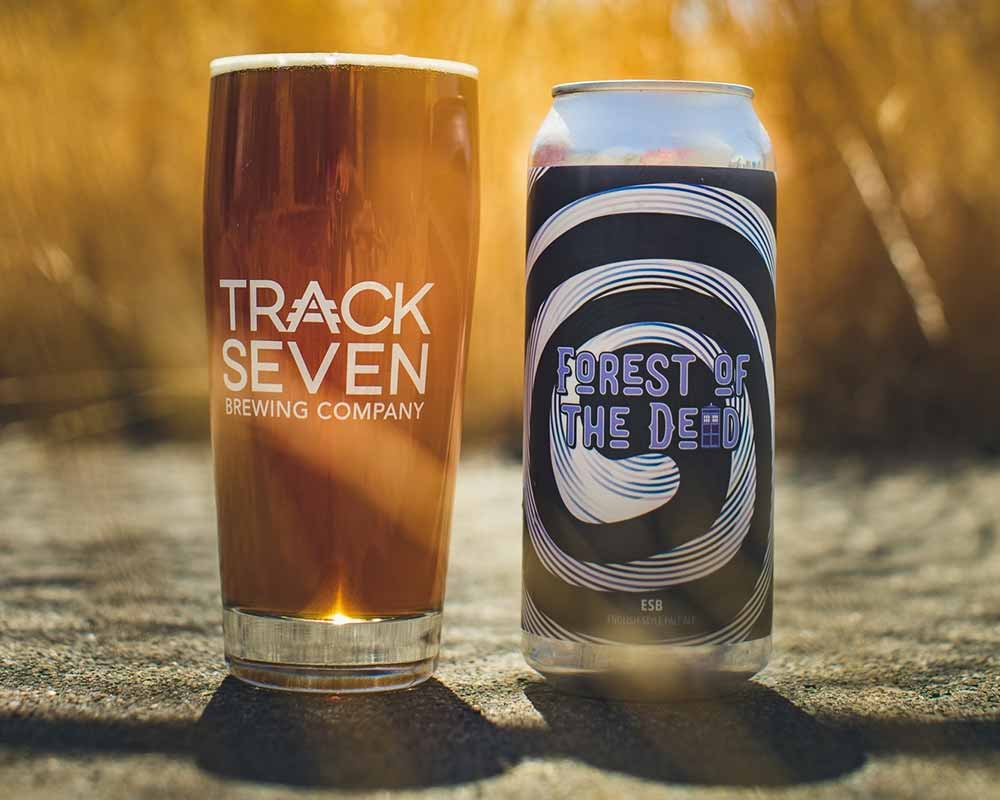 With two locations across Sacramento, Track 7 has become a bit of a household name.*
Named in reference to the role the railroad has played in Sacramento's history, Track 7 takes that idea of tradition and carries it forward into the 21st century.
Accordingly, you'll find a heavy focus on IPAs, but also core renditions of classic styles like a blonde ale, porter, and amber ale.
Seasonals abound too. For instance, the most recent Forest of the Dead, an ESB that the brewery calls "highly crushable."
If you're just looking for an all-around good time, don't skip out on either Track 7's Curtis Park or Natomas taprooms.
*Editor's Note: Track 7 actually had three locations including one in East Sacramento, but the brewery announced that its East Sacramento location would be closing on Dec. 3rd, 2022.