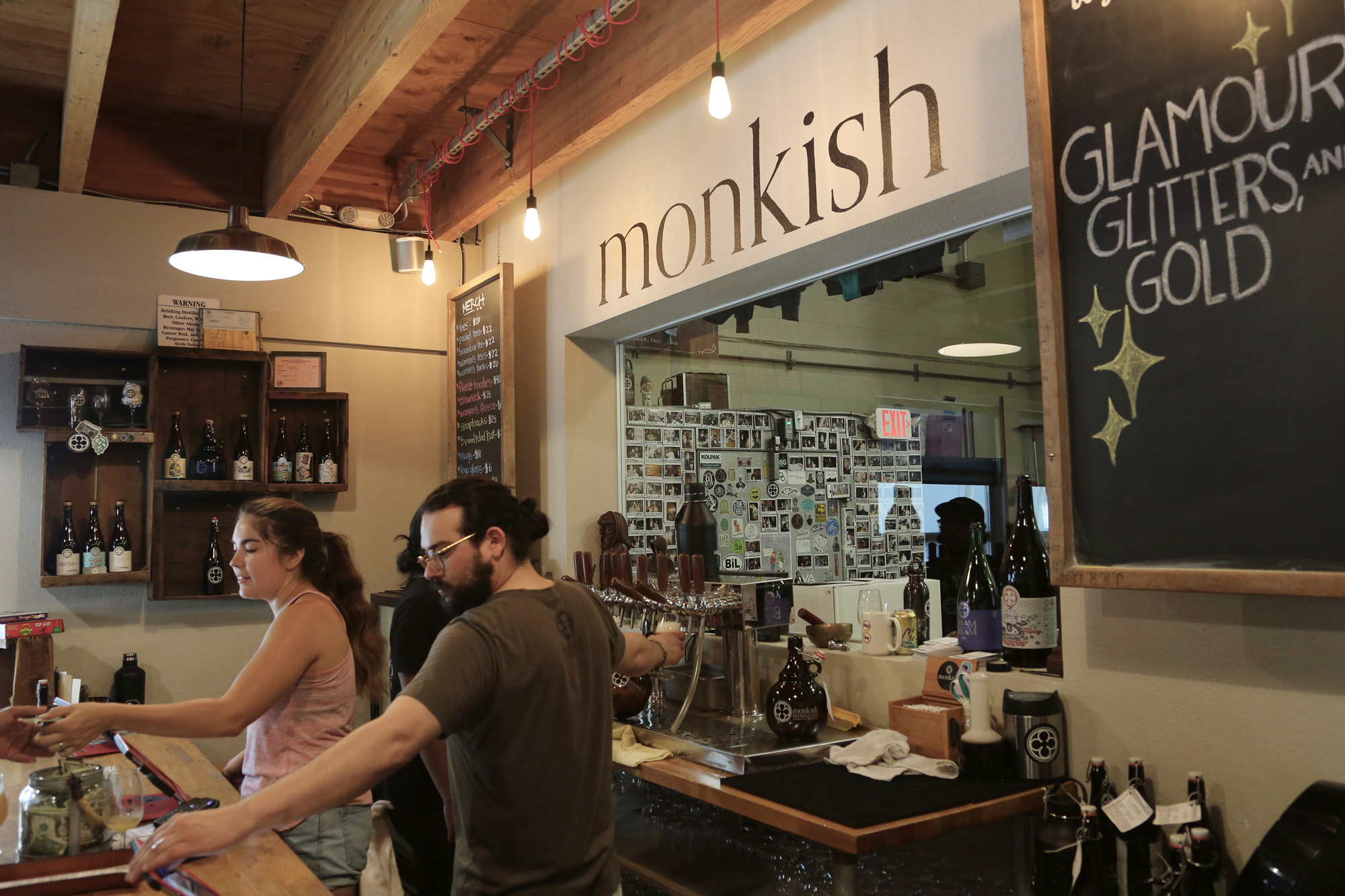 Photography courtesy of Monkish | The Hop Review
Updated on February 25, 2022
Los Angeles is huge—like, really huge. The city itself extends as far north as the Angeles National Forest, west to the Pacific Ocean, south to Long Beach and east—well, actually it doesn't go that far east. Regardless, that is a lot of space in Southern California for a brewery to set up shop. Yet, for years, L.A. was considered a second-rate beer option to San Diego's overwhelming number of breweries.
That's far from the case now.
According to the Los Angeles Brewers Guild, there are 95 breweries and 111 designated destinations producing more than 5,000 unique beers in 4,751 square miles. While that's still not as many as San Diego, it is plenty to choose from, leaving craft beer drinkers here with one less thing to defend (don't get us started on the whole comparing L.A. to New York City).
First and foremost, know you're going to need a car. And with that vehicle we suggest a very nice designated driver whom you can hand a kombucha to keep them satisfied, because we didn't limit ourselves to Los Angeles city proper with this list.
So buckle up, and pack enough layers to get you from the beach through those California cool nights—these are the seven best breweries in the Los Angeles region.
Hop Culture's 7 Best Breweries in Los Angeles
Highland Park Brewery
1220 N Spring Street, Los Angeles | (213) 878-9017
When you really want to drink to the Dodgers but don't want to spend $18 on a subpar stadium beer, this Chinatown taproom is where you go. Started by Bob Kunz in 2018, the brewery is within walking distance of Dodger Stadium (though honestly, you'll want to ride a bike or rideshare—we've got hills in this city!), making it a popular pre-game spot before ball games. But its spacious, friendly atmosphere and elevated small bar menu make it welcoming year round.
And the beers churning out of this Highland Park spot have put it on the map with Southern California heavyweights such as Pizza Port, Homage, and Mumford.
Though they're best known for their dedication to IPAs—they execute both West Coast (Hello, LA) and hazy styles (DDH More) very well—don't sleep on their funky, experimental saisons and farmhouse ales. And they make a pretty great pilsner that we like to drink in the shower.
Plus, the can and coaster art is also killer, with lots of love given to their now-ubiquitous cartoon cat.
Pro Tip: If you're feeling extra ambitious, head over to the Highland Park neighborhood that the brewery is named after and pop into The Hermosillo, where HP originally opened up shop in a minuscule space in the back of the popular bar. The tap list features some of the brewery's most popular, year-round beers, some newly released brews, and a healthy number of mostly local guest breweries, as well as wine options. Unlike the massive production space, this is a dimly lit bar, complete with ring toss and shuffleboard if you and your friends are feeling competitive or leather booths to tuck into during date night.
Monkish Brewing Co.
20311 South Western Avenue, Torrance | (310) 295-2157
Monkish has reached cult status for a reason. Their releases are so popular that new cans are only announced on social media a couple of hours before the drop, upping the hype and virtually ensuring absurdly long lines for these hard-to-get four-packs.
Luckily, the bartenders are also highly knowledgeable about Monkish's many bottle, can, and tap offerings and, frankly, the brewery is killing it on social media.
Though they have a strong stout game, you're going here for Monkish's IPAs and pale ales, which frequently push one hop variety until they move on to their next favorite. For instance, we thank the beer gods for beers like Glamoro, an all-Citra double dry hopped DIPA. Or Life Is Foggier, a DDH IPA with Citra, Nelson Sauvin, and Galaxy.
While visiting the taproom, just keep in mind that at the time of publication Monkish currently requires proof of vaccination or masks for those not vaccinated while indoors. There's a limited amount of seating in the backroom and virtually none in the main pour room, but there's a sweet monk mural to snap a photo with, a handful of wood barrels as tables, and very frequently a food truck outside.
Bonus brewery note: Parking is a little iffy here, but if you've managed to secure a safe spot, you might want to stay there all day; you'll also be in walking distance of Smog City Brewing Co., Cosmic Brewery, and The Dudes' Brewing Company. And if you're really ambitious (and need to get your steps in), visit Strand and Yorkshire Square.
Cellador Ales
16745 Schoenborn Street, North Hills | (747) 529-6002
No one will make you pucker up quite like Cellador, which has the best sour game in town. Their carrot beer, The Carrot King, has become a thing of legend. But they're regularly producing some of the finest and most unique saisons, farmhouse ales, and sours in the region, if not the state. For example, last year we named Mas, Cellador's farmhouse ale with Masumoto peaches and nectarines, one of our "20 Best Beers to Drink in Spring 2021." In fact, Cellador is one of the only 100 percent oak barrel-fermented craft breweries in the entire country!
Tucked away on an industrial block in a part of the San Fernando Valley not exactly known for beer, Cellador provides an elegant space perfect for drinking. And Cellador is more than happy to school you on sours if you're down for the lesson. You can even fill your backpack full of homework (i.e. the excellent bottle selection by the register).
Brouwerij West
110 East 22nd Street, San Pedro | (310) 833-9330
When a brewery's most recognizable imagery is a black-and-white galaxy shaped like a Keith Haring figure (Popfuji, who has finally been immortalized in mural-form at the brewery), you know you're in for an out-of-this-world experience. Oh, and the beer is pretty rad too. We named Popfuji one of our "Best Craft Lagers You Can Buy Right Now."
Tucked into the Port of Los Angeles, the brewhouse is a former U.S. Navy warehouse built during World War II, and the space is simultaneously cavernous and stunning. You'll feel like saying cheers to your 300 new friends scattered amongst the long tables set under string lights, and there is enough seating both indoors and out for the entire port.
While it's one of the most family-friendly breweries in the area, if you need some purely adult fare, Brouwerij West is also a live music venue that frequently caters to local artists and the 21+ only crowd.
You'll be glad former gypsy brewer Brian Mercer and his partners found this space in 2016, because it's one of the most unique locations that any Los Angeles brewery has to offer. But you'll be even happier when you taste what Mercer and co. are brewing.
Think complex but highly drinkable takes on Belgian-style beers and pilsners—such as Time Scoop and the aforementioned Popfuji. But also highly desirable hazy IPAs like Picnic Lightning and West Coast IPAs like Bounce.
Homage Brewing
281 S Thomas Street, #101, Pomona | (909) 461-6962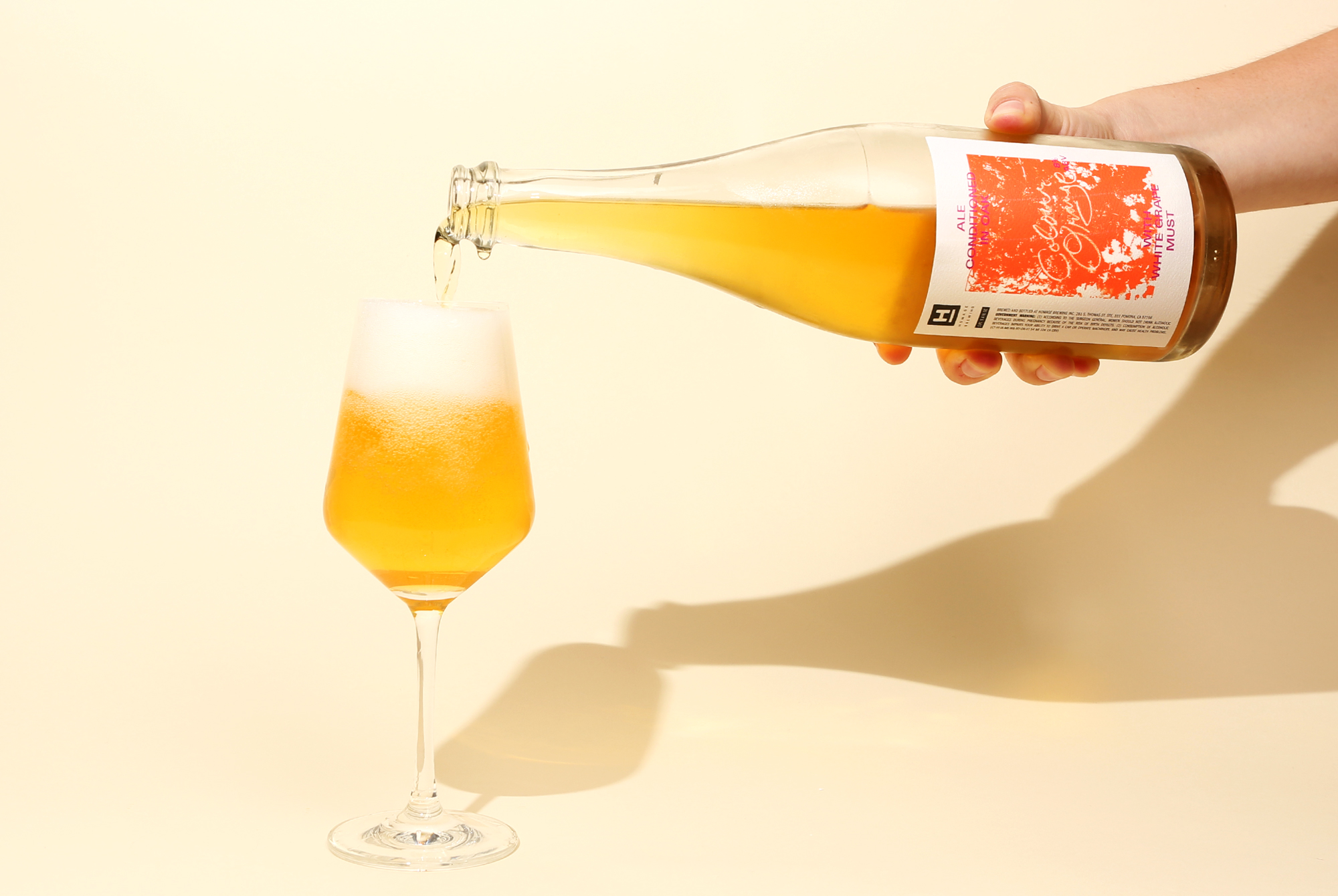 Pomona is about as far east as you can drive and still be in Los Angeles County. Many city dwellers will scoff at you for trying to visit Pomona. Don't listen to them — Homage is worth the drive, creating some of the most inventive brews in the region.
In the heart of Pomona's quaint downtown, the nano-brewery started as a Kickstarter baby but has grown into a formidable member of the Los Angeles beer scene.
With its unique blends and DIY ethos that fully fit the music-and-fashion roots of its owners, Matthew and Lauren Garcia, Homage focuses on experimental, blended takes on barrel-aged varieties, saisons, and lagers. The brewery also has a deep love for dank hops and adjunct-laced stouts. Oh and we almost forgot to mention that Matt now makes natural wine!
Homage's beers have peppered our "Best Of" lists over the years, from "The 20 Best Beers to Drink in Summer 2021" to "The 20 Best Beers We Drank in 2020." This is a true gem that's worth the drive.
Beachwood Blendery
247 Long Beach Blvd, Long Beach | (562) 436-4020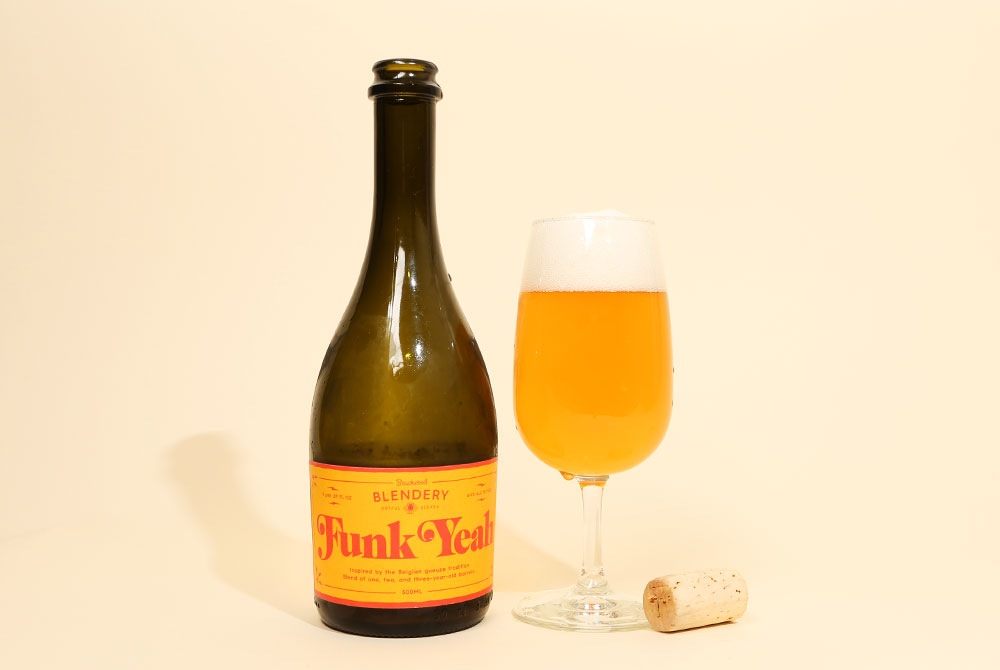 No trip to Long Beach is complete without a visit to Beachwood. The Los Angeles brewery has two locations and we'd highly recommend checking out both if time permits. But, if you must choose, we'd send you to the blendery where all sorts of funky wonders go down.
Funk Yeah was one of the most fascinating beers we've had in a while. And we named Illuminaire, a Lambic Geuze, one of the "20 Best Beers We Drank in 2020."
We highly recommend seeking out a brewery that is consistently blending pitch-perfect beers.
Benny Boy Brewing
1821 Daly St, Los Angeles, CA 90031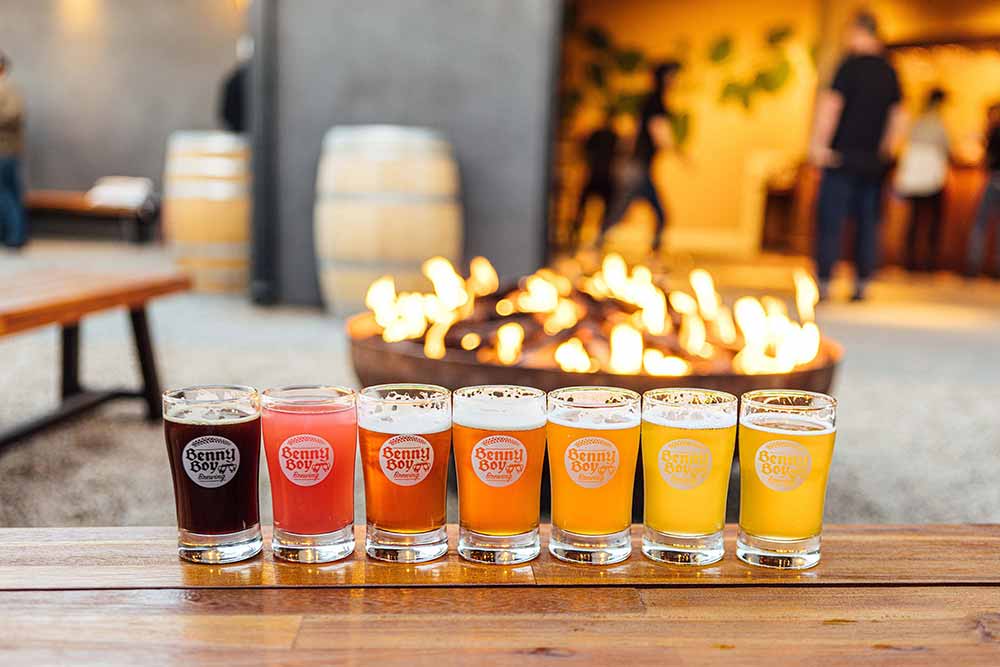 We'll admit that we haven't dabbled too much in cider. (Although former Hop Culture Managing Editor John Paradiso had the time of his life at Shacksbury Cider's Harvest Camp).
And we've never seen the two paired together in one place. So when we hear about a taproom that brews both beer and cider, well, our ears perk up.
Benny Boy Brewing, founded by life partners Ben Farber and Chelsey Rosetter, holds the title of LA's first brewery and cidery.
On the cider side, Benny Boy focuses on old-world European classics with a California twist. Such as the Harvest Handshake, a sparkling rosé cider collab with Pali Wine Co. featuring Pippin apples and Pinot Noir skin contact.
On the beer side, the styles trend Belgian with a witbier, "dangerously smooth" tripel (their words not ours), and a saison with fresh basil. You can also find a Belgian-style dark, schwarzbier, West Coast-ish IPA, red ale, American pale ale, and Mexican-style lager.
But if you want to truly drink in Benny Boy, go for the Snakebite—half beer and half cider in a glass. It's a pretty perfect poetic representation of the brewery, if we do say so ourselves.
If you do visit, you'll find yourself in a gorgeous garden space with soft sand gulfs, wooden benches, and firepits.
Benny Boy just lends itself well for inviting a bunch of friends or family out for a night. With both cider and beer on tap, everyone can drink their favorites and the warm, charming space means you never really want to leave.
For an experience unlike any other, head to Benny Boy while you're in town.
Liked this article? Sign up for our newsletter to get the best craft beer writing on the web delivered straight to your inbox.