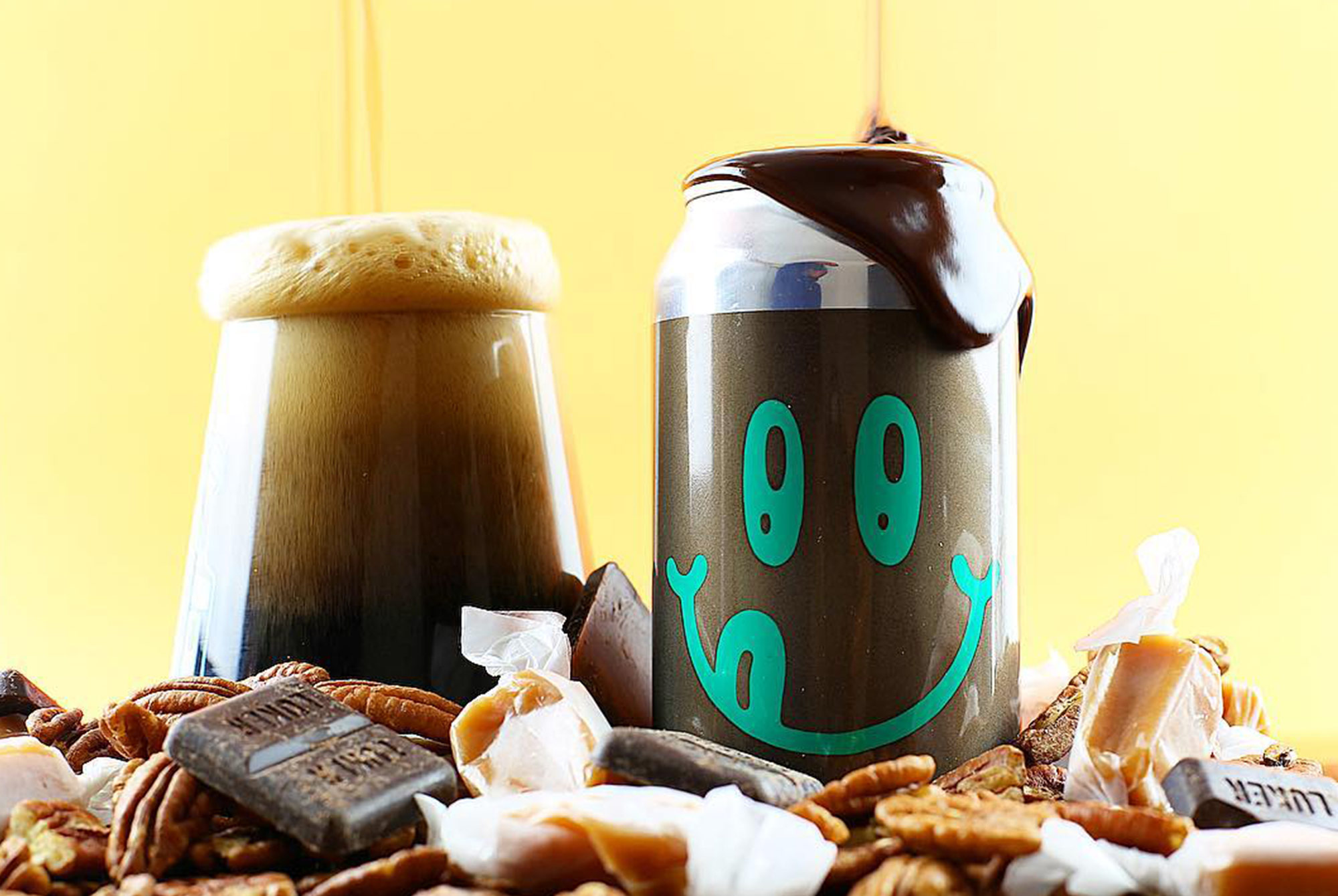 Updated on December 18, 2021
Craft beer has entered the 21st century. Now, breweries are using apps to eliminate long lines. Beer fans rate and review their favorite beers on sites like Untappd and Beer Advocate. Drinkers can comfortably buy beer online from across the country and have it delivered right to their door.
"People buy through our site if they're looking for beer that isn't distributed in their home state, or that's only released in a limited run at the brewery," shares CraftShack CEO & founder Julian Yakoo.
What Is the Future of Buying Beer Online?
As we head into 2022 we're coming up on almost two years since the global pandemic first locked down cities and forever changed the shape of the industry. Today, the craft beer industry is still feeling the ripple effects from supply chain backups to completely new methods of contactless ordering.
Even as things have returned to some semblance of normal, buying beer online seems to be a trend that's here to stay.
With that in mind as we head into the new year here are a few of our favorite beer buying sites that we're still frequenting to make drinking good beer a bit easier. Plus, we've updated all the sites on this list with current shipping information. And even added a couple more that we've come to love.
How Online Beer Ordering Works
CraftShack works as an online marketplace for beer buyers. They service orders between customers and smaller, craft-centric bottleshops. "Craftshack doesn't hold any licenses," Yakoo explains. "Our business model is to connect consumers with retailers. We evolved over the last few years and have multiple family-owned, mom-and-pop type stores that fulfill orders."
This model is just one of the many ways to buy beer online. Some sites work with breweries and then ship beer directly to customers. Others simply pick up beer at local bottleshops and deliver it to your doorstep. The laws of shipping alcohol can make buying beer online challenging or impossible for folks in specific states (like Utah, Alabama, and Oklahoma). But in the last few years, innovators have made it so that residents in the majority of states can buy beer online.
Online beer shopping puts a wide selection of beer at your fingertips. While rare releases are typically limited to those who show up to the brewery or scour trading forums, online shopping has helped spread beer by increasing distribution. Now, lucky couch surfers have access to the occasional limited-release.
Can You Order Beer Online Directly From a Brewery?
That answer will vary state to state but very few, if any, breweries have the licenses to ship their beer nationwide.
In the age of COVID-19, many breweries began to offer local delivery with some even pursuing the licensing to ship across state lines.
California and New York are two examples of states where many breweries have the opportunity to ship beer throughout the state. We recommend checking directly with any breweries whose beer you're interested in checking out!
Happy hunting! And don't forget that craft beer subscription boxes are another great way to get beer delivered right to your door. Here are 17 of our favorites.
A Review Of Where To Buy Beer Online
CraftShack
Best Selection: CraftShack, which has been offering beer online for over five years, is a simple way to get your craft beer fix. Click through their store to find unique beer like Pasteur Cyclo Imperial Chocolate Stout and the Stillwater/Aslin Recess collab or stalwarts like Cigar City's Jai Alai. CraftShack has a small team of beer nerds who work directly with small bottleshops to fulfill orders. Customers can save on shipping by ordering larger quantities. "For those just getting into craft beer, try out some options at your local bar before ordering," says Yakoo.
Restrictions: CraftShack ships to every lower 48 state, but is unable to offer shipping Internationally or to Canada, military APO & FPO addresses, and U.S. territories like Puerto Rico, Guam, Hawaii and Virgin Islands.
Brews Less Traveled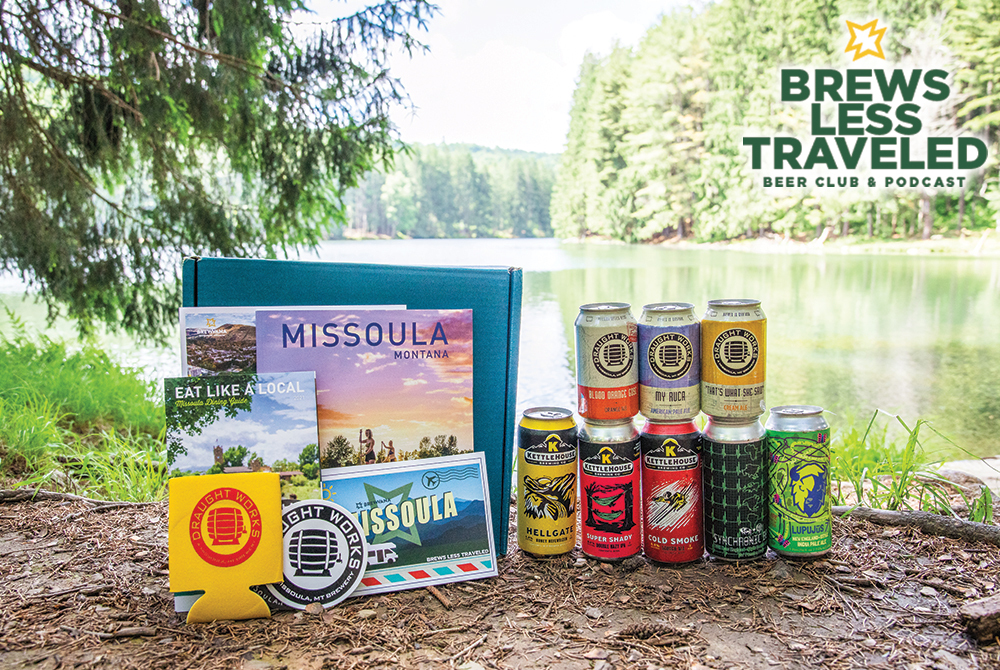 Get New Beer From Around America: Online beer box and homebrew supply retailer Brewvana sends its team out to find craft beer gems in all corners of America. Its Brews Less Traveled Beer Club is a traveling beer box subscription that visits a new American city every month, where Brewvana's beer nerds hand-select local brews to send to members. The beer club has already sent members a curated selection of craft beers from more than fifty independent breweries from places like Houston, Minneapolis, and Birmingham.
Brewvana also builds some insanely fun holiday beer boxes every year for Hanukkah and the 12 Days of Christmas. If you want some beers with holiday cheer, Brewvana is the shop for you.
Restrictions: Brewvana cannot ship to USPS PO boxes or residents in the following states: AL, AR, DE, IN, MD, MO, MS, NC, UT, WV, and VT.
Half Time Beverage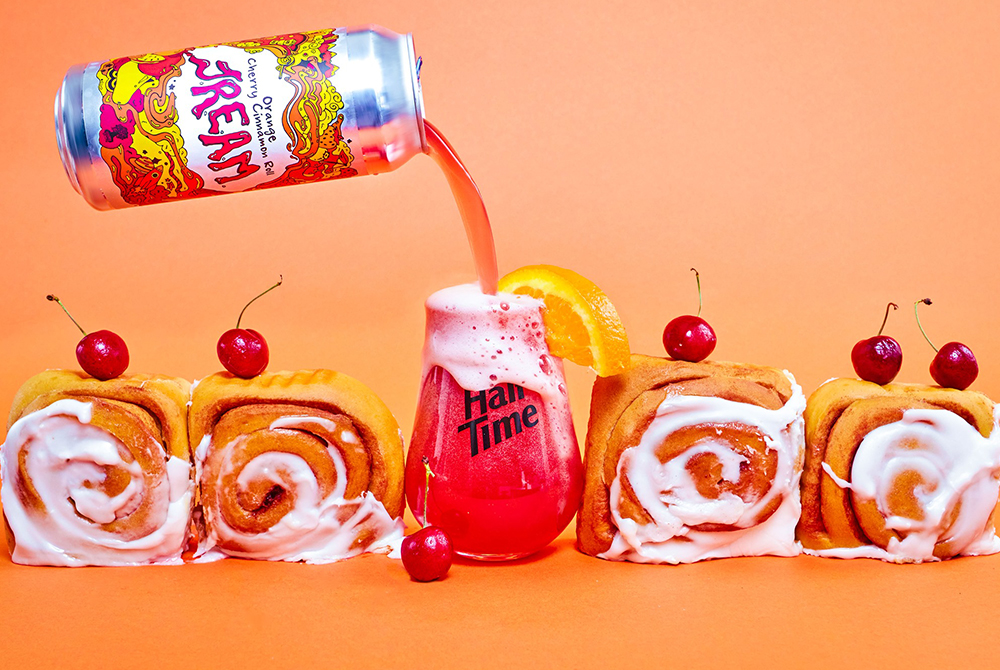 The Best Award-Winning Digital Bottleshop: Half Time is the ultimate virtual bottleshop. As one of the most trusted sources for online beer ordering, Half Time offers one of the largest selections of beer and cider around. They've even won a few awards for their amazing selection. Including Best Bottle Shop in New York and Top 3 Beer Store in the World according to Ratebeer.com. The New York-based e-commerce site stocks some of the best cider, mead, and craft beer in the country. After browsing through their options you can order as little as a single can of beer or up to a case right to your door. The platform easily checks to see if shipping is available to your zip code before placing an order and the store's variety means you can order a mix of some of the country's best craft beer.
Plus, Half Time offers Beer & Cider of the Month Clubs for those looking to expand their horizons and try a curated selection.
If you're looking to recreate the experience of perusing through a bottleshop for unique offerings, there's no better site than Half Time.
Restrictions: Half Time only offers shipping to the following states (and only select zip codes in some): AK, AZ, CA, CO, CT, DC, DE, FL, GA, ID, IL, IN, KY, LA, MA, MT, NC, ND, NE, NH, NM, NY, NJ, NV, OH, OK, OR, PA, RI, SC, TX, VA, WA, WI. Enter your zip code in the box on any product page to see if they ship to you.
Oznr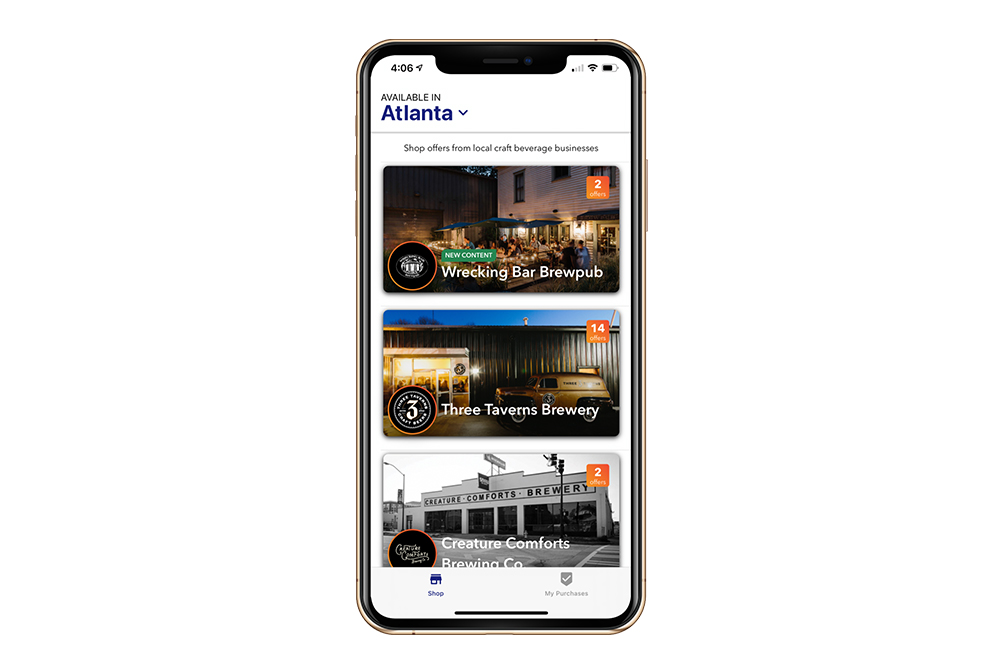 Beer Lover's One-Stop-Shop: A quick caveat: Oznr doesn't ship beer directly, but select breweries are now shipping on Oznr, where legal.
In years past, beer fans may have lined up for hours waiting for a brand new beer release at their favorite brewery. With the Oznr app, breweries can release new offerings digitally and build excitement through pre-sales, waitlists, and raffles. Moreover, Oznr offers folks the chance to sign up for brewery bottle societies and membership clubs. Plus, with in-app alerts, you can stay up to date on discounts, deals, and news from your favorite brewery.
Restrictions: Oznr is only available in select cities around the country. But, it is quickly growing and adding some top-tier breweries to the app, including 3 Sons, Angry Chair, Bhramari Brewing Co., Cerebral Brewing, Good Word Brewing, Halfway Crooks Beer, Phase Three Brewing, Resident Culture Brewing, Russian River, Tripping Animals, and many more. You can use the app to join brewery memberships or pre-order beer for later pick-up, and some breweries on the app even offer direct-to-door shipping.
Oznr and Hop Culture are both members of the Next Glass family.
Tavour
Netflix for Beer: Tavour's formula is slightly different because it uses a subscription format, letting customers fill up their box over a period of time before shipping out the full package. Tavour is a great service for experimentation without having to leave the house, but you'll need to order beer by the box, not individually. The offerings rotate constantly, so you'll need to download the app to stay on top of what's fresh. But to give you an idea here are some of our favorite hyped beers they've offered in the past.
Restrictions: Tavour is always updating where it can ship to. Be sure to check with Tavour if your state is within their shipping range.
TapRm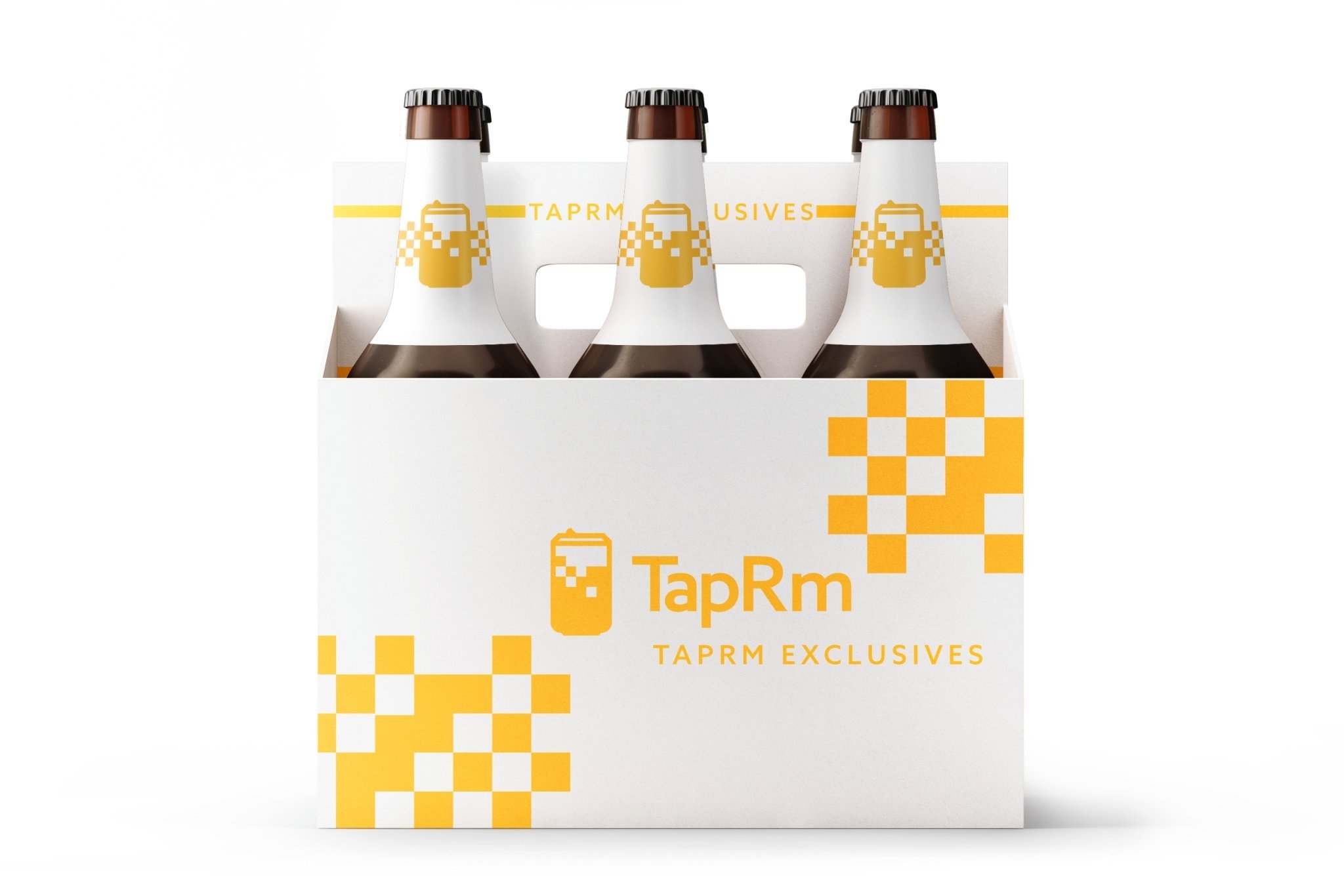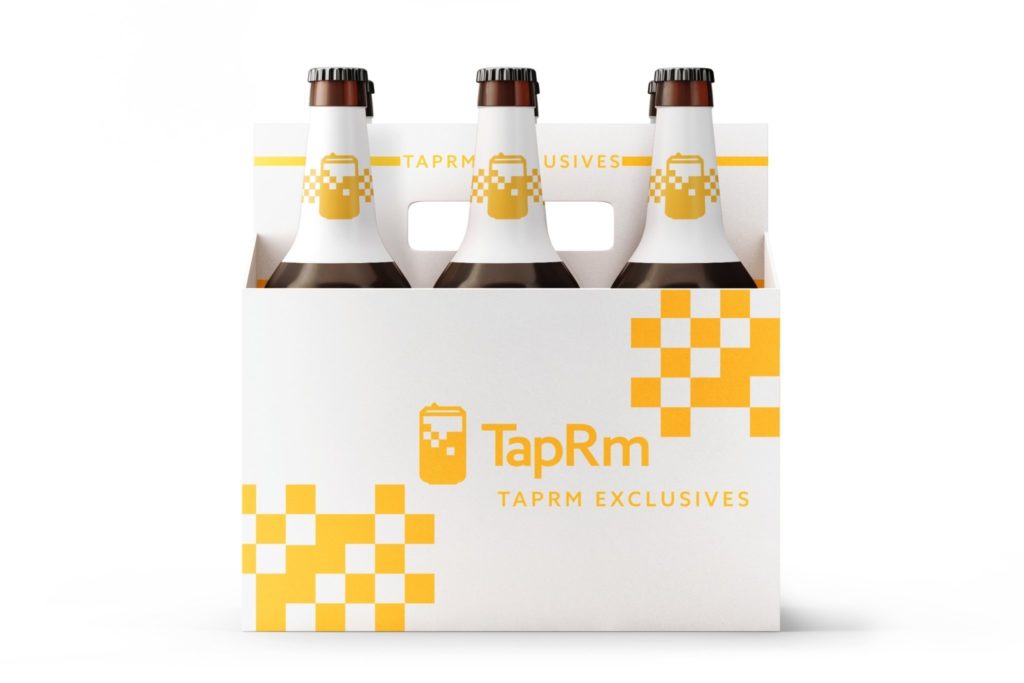 Beer Exclusives: TapRm is the nation's first beer distributor that delivers beer and hard seltzer from our favorite brewers. By compiling an extensive selection of the world's best beer brands exclusively, they're delivering them the same day you request them all across New York City. As a part of their selection they offer exclusive beers unique only to the TapRm platform. Check out the full selection here.
Restrictions: TapRm offers same-day delivery across the New York City metro area. They're currently only based in New York.
Craft Beer Kings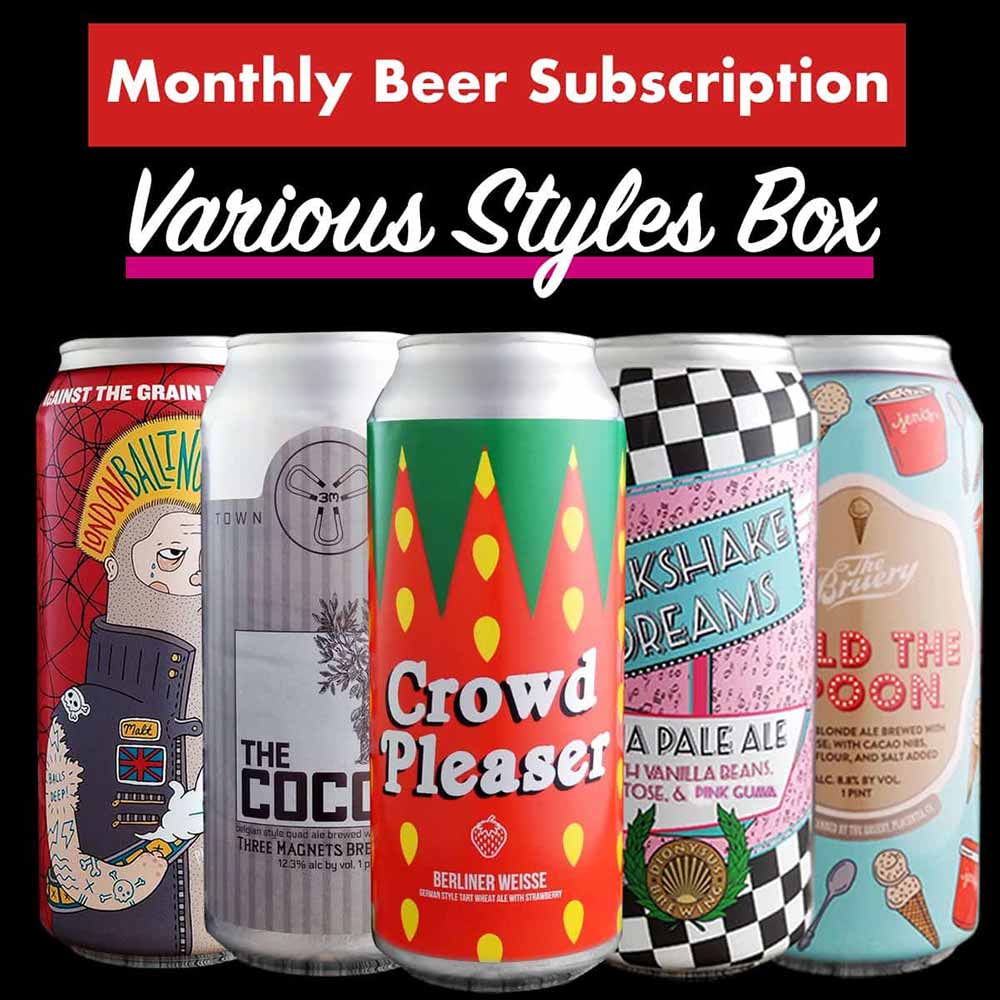 Craft Beer Royalty: As Craft Beer Kings website proclaims, "If you're looking for awesome beer, you've come to the right place." What makes this beer ordering site craft beer royalty are the amount of hype beers you'll find here from breweries across the country such as Against the Grain, Great Notion, Brouwerij West, Humble Sea, Grimm Artisanal, Ales, Evil Twin Brewing, and so much more . Plus, you can craft your own monthly subscription boxes across a variety of styles from hazy IPA to sours to California beer to dark beer. Craft Beer Kings even has a tab for exclusive collaborations. Build your own box or sign up for a subscription and prepare to have the red carpet rolled out right to your front doorstep.
Restrictions:At the time of publication Craft Beer Kings ships to most of the contiguous U.S. (lower 48 states). Craft Beer Kings does not ship to: PO boxes, APO/FPO addresses, any international addresses, or Alaska, Hawaii, and Puerto Rico.
Drizly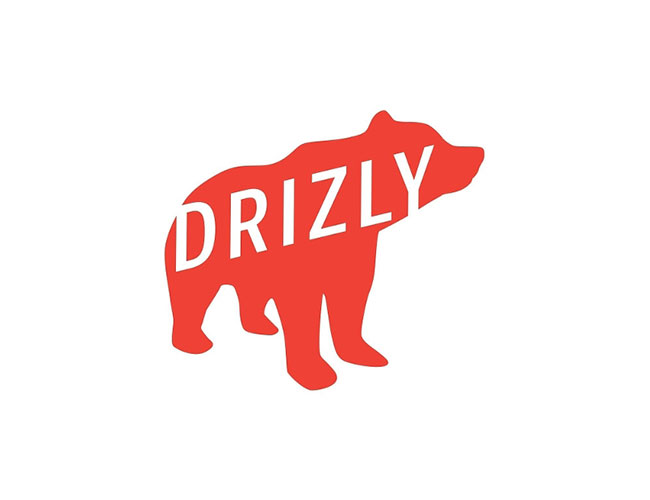 Quickest Delivery: If you're looking for beer now, you'll want to order through Drizly. Drizly delivers beer in under an hour right to your home. You won't find the hypest or hardest-to-find beer here. Just the staples you need for your beer fridge. Sign up now and get $5 off your next purchase with the code DRIZLYDEAL. Get great beer delivered to your apartment right now!
Restrictions: Drizly only delivers from liquor stores in your area. Delivery time can vary between 20 minutes to about an hour.
$5 Off Your Next Purchase Use Code DRIZLYDEAL
The Beer Connect
Fresh from Brewery: The Beer Connect is similar to CraftShack in that you can order beer individually but is unique because it works directly with breweries to ship beer to you. However, depending on where in the country you live, you might be limited in your selection due to your state's alcohol delivery laws.
Restrictions: You'll have to select which state you're from before buying beer, but even then The Beer Connect may not be able to ship to you.
Best Damn Beer Shop
For West Coast Favorites: The Best Damn Beer Shop is a brick and mortar retail store based in San Diego, meaning locals can order online and pick up their beer in the same day. Those living out of state who want some exciting beer from the West Coast, like Brouwerij West's Starfish, can shop on the BDBS online store.
Restrictions: There's a minimum order $40 and 6 bottles. As of this writing, BDBS ships only to Arizona, California, Colorado, Connecticut, District of Columbia, Florida, Georgia, Idaho, Illinois, Indiana, Iowa, Maine, Missouri, Nebraska, Nevada, New Mexico, North Carolina, New York, Ohio, Oregon, Pennsylvania, South Carolina, Texas, Vermont, Virginia, Washington, West Virginia, and Wisconsin.
Beer of the Month Club
Monthly Beer Deliveries: As the name suggests, Beer of the Month Club offers monthly deliveries of top-quality beer. Of all the options in this article, the Beer of the Month Club is likely the easiest to gift, though the least customizable. Customers can choose from one of several monthly clubs like the "The Hop-Heads Beer Club" or "The U.S. Microbrewed Beer Club." Within those clubs, there's some genuinely fun variety and, for craft beer novices, some true discovery. However, if you're a seasoned beer pro, you're likely already familiar with most of their offerings. That being said, we would highly recommend "The Rare Beer Club," a monthly subscription box that includes limited release bottles from around the world. The selection is vetted and curated, so you get rare bottles you actually want. Like Jolly Pumpkin's L'épouvantail Noir (Oak-Aged Saison with Pumpkin & Blackberries) or The Lost Abbey's Righteous Son.
Restrictions: As mentioned, you can't pick and choose the beer you want to receive. So if you're not interested in surprise offerings, maybe steer clear. Beer clubs to all states except Alabama, Alaska, Arkansas, Hawaii, Kentucky, Mississippi, and Utah.
And if you're looking for more of the best craft beer subscription boxes in 2021, here are a few of our favorites.
Saucey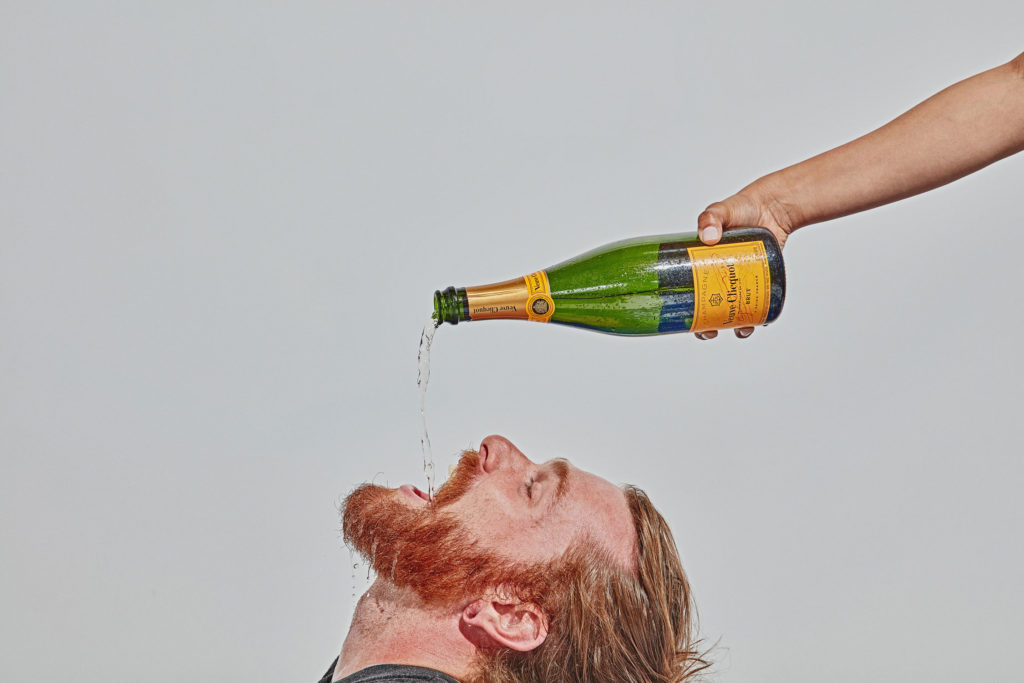 Instant Gratification: Saucey guarantees that you'll receive on-demand 30 minute delivery or 2-day maximum shipping, meaning you can get your favorite beer delivered right to your door ASAP! The whole liquor store is up from grabs from craft beer fan favorites to tequila, whiskey, vodka, and even wine. Get $5 off your first order with code: HOPCULTURE.
Restrictions: Saucey is expanding its markets, but they currently ship to the following cities or states: Akron, Albany, Arlington, Atlanta, Austin, Boton, Chicago, Cleveland, Connecticut, Dallas, Fort Worth, Fresno, Houston, Inland Empire, Jacksonville, Kansas City, Los Angeles, Miami, Minneapolis, New York City, Orange County, Orlando, Palm Springs, Phoenix, Portland, Rochester, Sacramento, San Antonio, San Diego, San Francisco, San Jose, Santa Barbara, Seattle, Silicon Valley, South Bay LA, St. Louis, Tampa, Toledo, Tucson, Washington D.C., and Youngstown. Be sure to check with Saucey if your state is within their shipping range.
Get $5 Off Your First Order with Code: HOPCULTURE
SpiritHub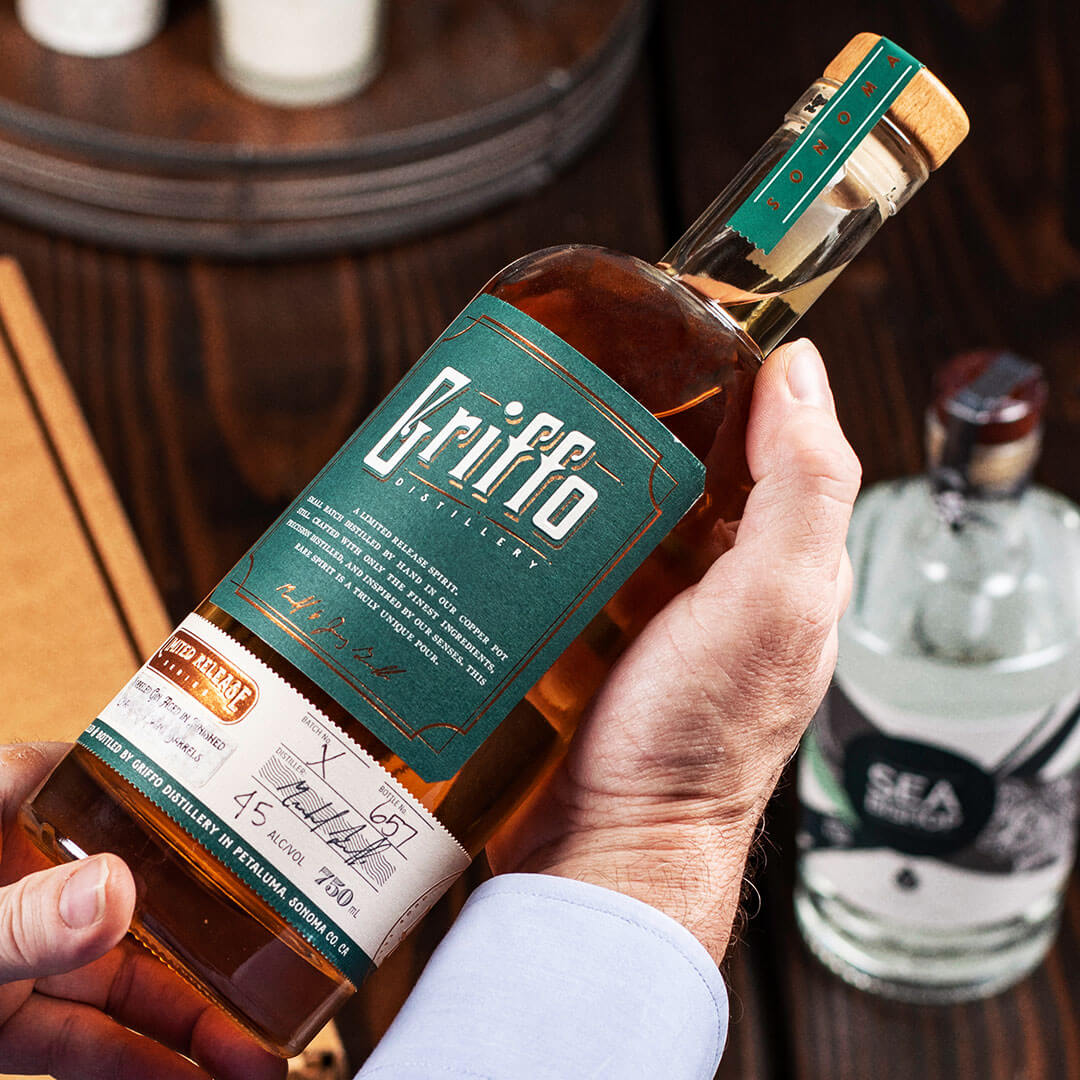 Something a Little Stronger: If you're looking for something a little stronger than beer say whiskey, tequila, or bourbon delivered straight to your door give Spirit Hub a try. Every spirit has a story to share and Spirt Hub wants to share those exceptional spirits from independent craft distilleries with you.
Restrictions: They are currently only shipping to select states including: Illinois, Nebraska, North Dakota, and New Hampshire. Be sure to keep checking in as more states will be added soon.
Unless otherwise noted, all of the products featured on Hop Culture are independently chosen by our editorial team. However, Hop Culture may earn a commission from purchases made through affiliate links on the site.
Liked this article? Sign up for our newsletter to get the best craft beer writing on the web delivered straight to your inbox.