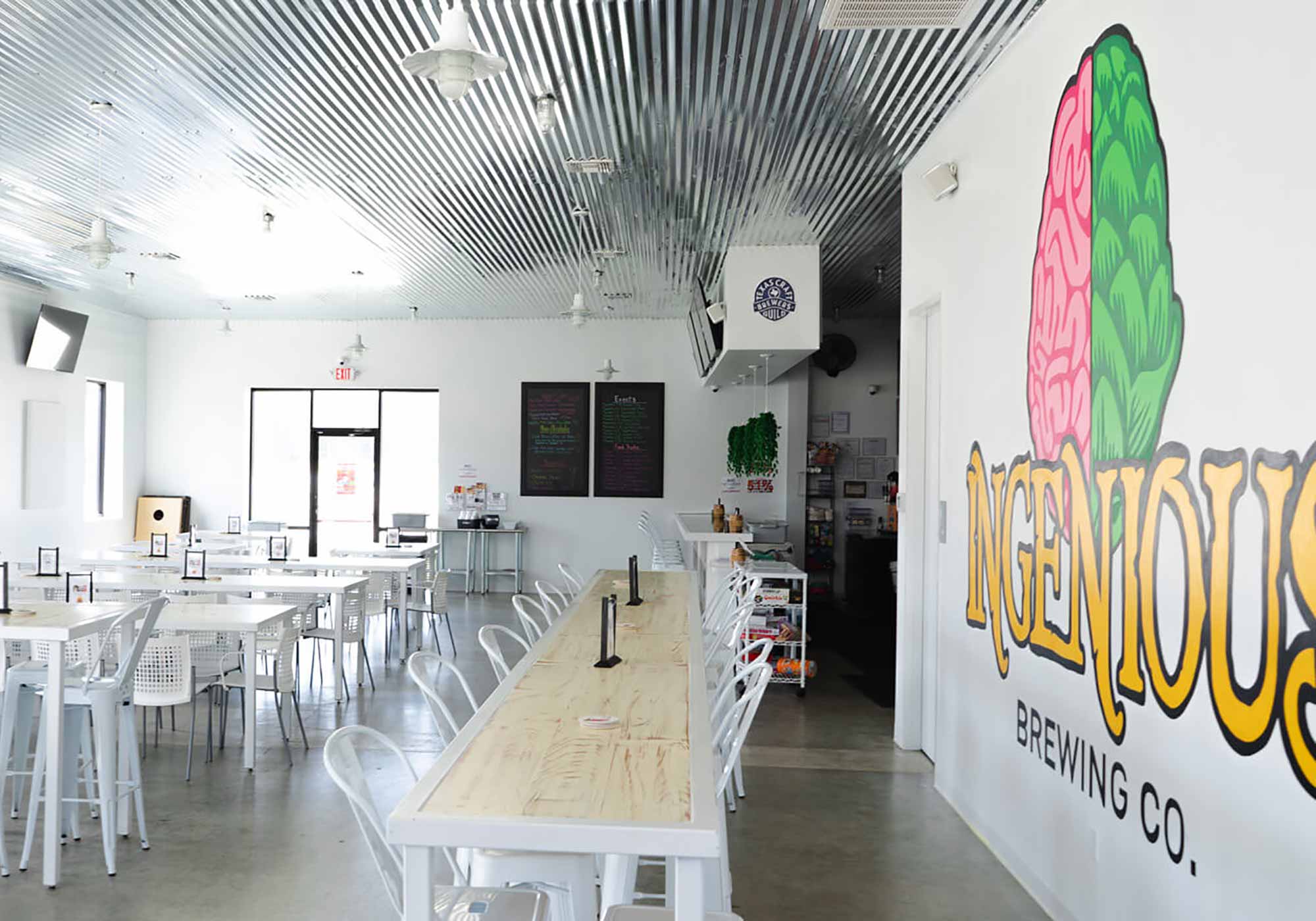 Photography courtesy of Ingenious Brewing Co.
Over the last half-decade, Houston has become a hub for breweries excelling at bringing the hazy IPA craze to the South. In fact, breweries in the fourth largest city in America have been cranking out so many perfectly executed New England Style IPAs that the city has even earned the nickname 'Juiceton'.
Many trace Houston's love of hazy IPA to Larry Koestler, a craft beer aficionado who contributes to the Houston Beer Guide. In 2017, Koestler challenged local breweries to adopt the popular turbid Northeastern style.
Since then, breweries such as Ingenious, SpindleTap, Lone Pint, and more have risen to the challenge, developing cult-like followings around their opaque fruit bombs. Along with a bevy of creative takes on milkshake IPAs, pastry stouts, and more.
Below, we rounded up our picks for the five best craft breweries in Houston. Okay, so a couple of them aren't technically in Houston, but we promise they're worth the drive. We even gave an honorable mention to Koestler's own spinoff that brews his take on the hazy IPA obsession: Musical Box Brewing.
The 5 Best Breweries in Houston
SpindleTap Brewery
10622 Hirsch Rd, Houston, TX | (713) 325-1477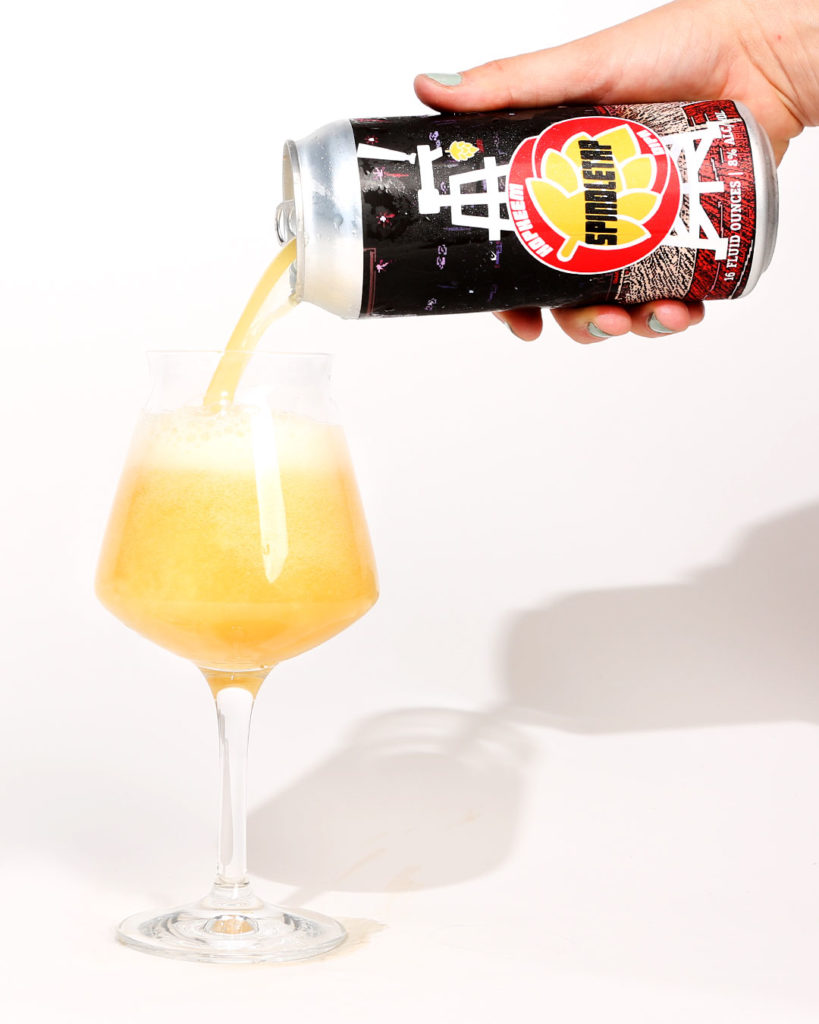 Started by Brody Chapman in 2015, SpindleTap quickly made a name for itself by executing perfect, dialed-in hazy IPAs. One of the reasons Houston has been nicknamed Juiceton, SpindleTap fully embraces its Texas terroir. From its characteristic nod to an oil rig in its logo to its declaration to "take Texas beer seriously," SpindleTap crushes the IPA game. Winners on the beer menu include Hop Gusher IPA, Hopkeem DIPA, Houston Haze IPA, and that seasonal aforementioned Juiceton Double IPA.
Ingenious Brewing
1986 S. Houston Ave, Humble, TX | (832) 412-2142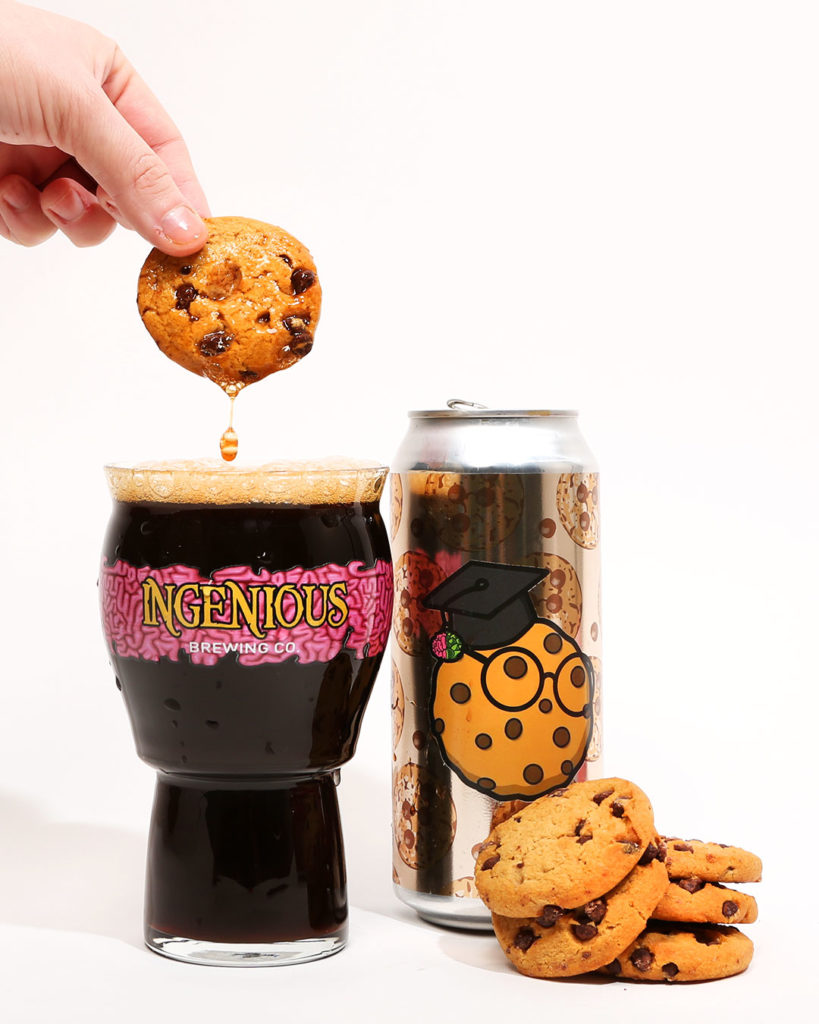 Located just outside of Houston in Humble, Ingenious has consistently impressed us as one of the state's best producers of New American styles. Founder Justin Gyorfi opened Ingenious to buck local trends. Instead of brewing core beers, he wanted to push the boundaries with crazy adjuncts and creative masterpieces. Proudly pronouncing that he doesn't do flagships, the brewery has become known for its big, hoppy beers like Infinity Hopped Triple NEIPA, creative ales like Tangerine Creamsicle Double FroYo New England Hazy Milkshake-Style Double IPA, and dessert-focused stouts such as Barrel-Aged Ice Cream Sundae.
Lone Pint Brewery
507 Commerce St., Magnolia, TX | (281) 789-4061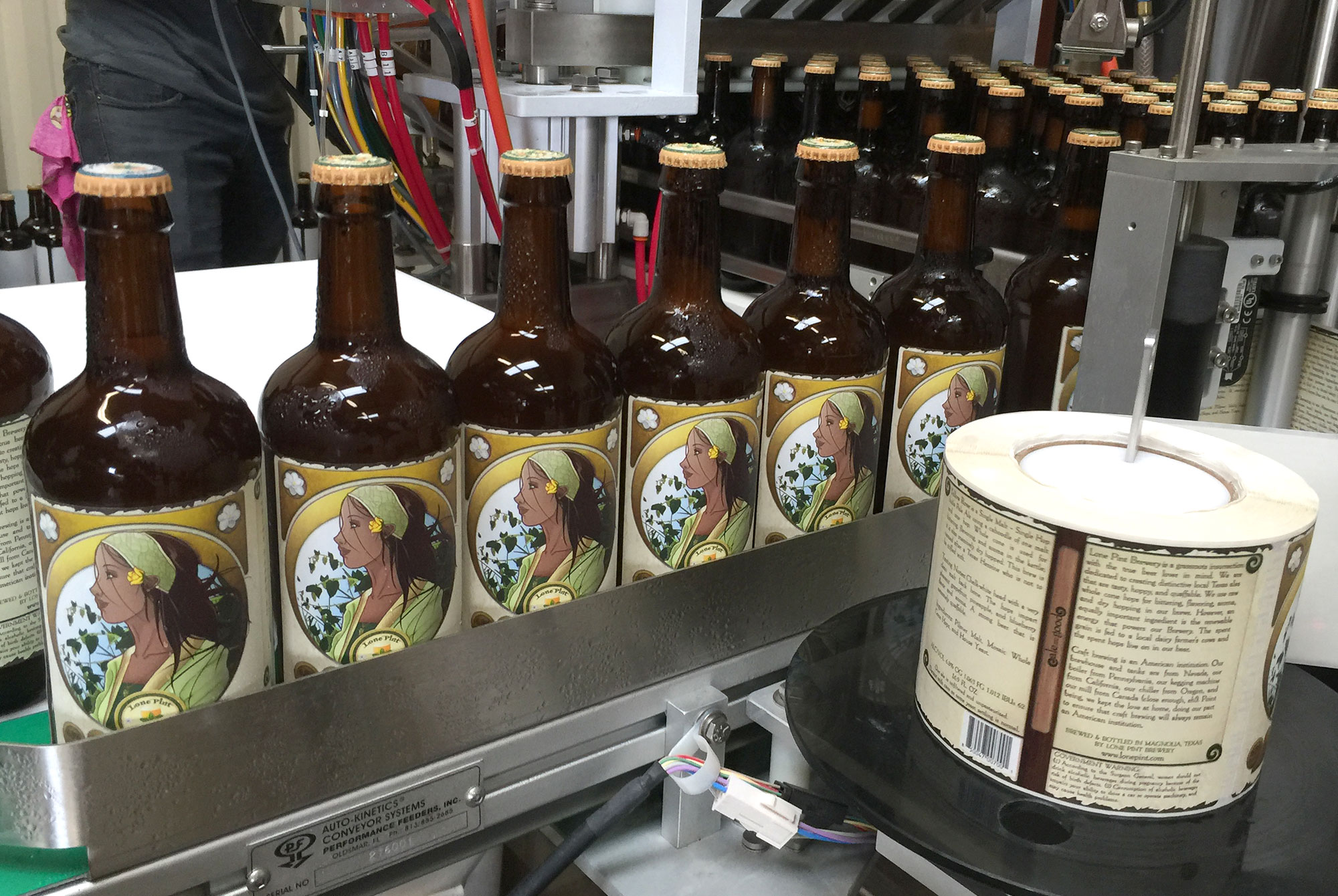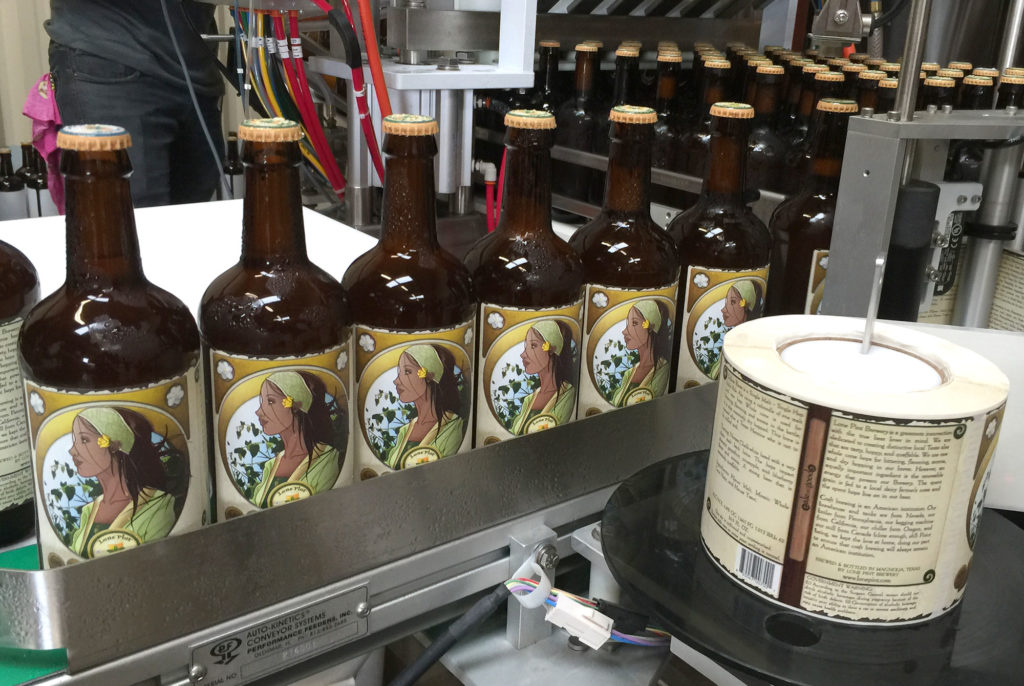 The Magnolia-based brewery's mosaic-laden IPA, Yellow Rose, is considered one of the breakthrough beers that brought the hazy IPA style to Houston. Named after the folk song, "The Yellow Rose of Texas," the beer is often considered one of the best in the Lone Star State. Of course, Lone Pint also brews a rotating list of other quaffable beers such as the deeply golden The Jabberwocky Imperial IPA and amber-hued Tornado Shark American Strong Ale. An eco-friendly brewery, Lone Pint composts its hops and sends spent grain to a local dairy farmer to feed his cows.
B52 Brewing
12470 Milroy Ln, Conroe, TX | (936) 447-4677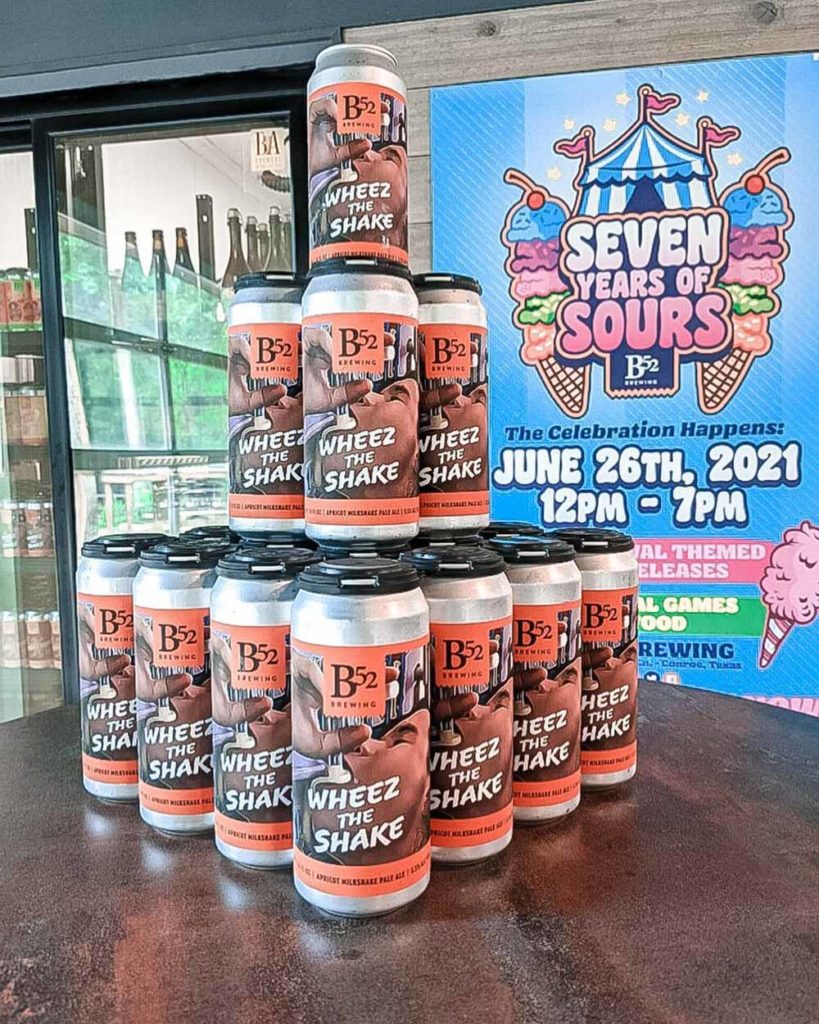 Considering itself more of a beer lab than a traditional brewery, B52 Brewing cranks out the goods in the middle of the Conroe, Texas woods. Nestled on seven acres, the brewery likes to riff by brewing with unconventional ingredients and techniques. Unique takes include Wheez the Shake: Apricot, a double dry-hopped pale ale with Citra hops, Apricot puree, and vanilla, and Phazed Out, a black IPA dry-hopped with Cascade, Centennial, and Chinook hops.
Baa Baa Brewhouse
539 FM 359 Rd S. #7, Brookshire, TX | (281) 934-1847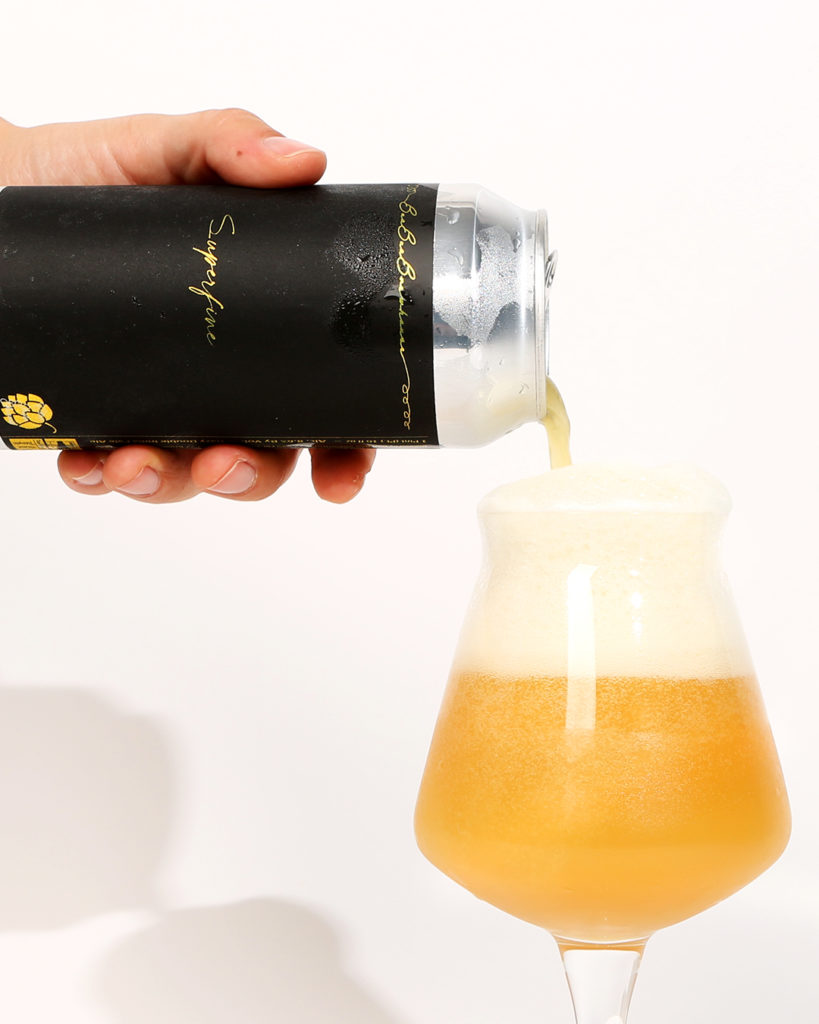 Brewmaster and owner Marcus Wunderle opened Baa Baa Brewhouse with his wife Kinga in 2016. Technically located in Brookshire, about 40 miles west of Downtown Houston, we had to include this small-batch brewery in our list simply for its tightly curated hazy and fruit-focused IPAs. For example, the brewery's NEIPA collab with Laser Brewing (another fantastic Texas brewery) made our list of the Top 5 Beers We Had This Week last year. Consistently pushing out highly sought-after cans, the brewery most recently released Sheep Box, a fruity sour ale with banana, blackberry, and tangerine, and Candy Baa, a thick luscious triple berry, mango, and chocolate sour the brewery calls "a Tootsie pop in a can."
Laser Brewing
info@laserbrewing.com
Founded by the award-winning homebrewer Chris Anderson, Laser Brewing differs from every other brewery on this list because they don't currently have a production facility. Still, Anderson has been dropping occasional new releases through Instagram such as Mirage, a new hazy IPA with equal parts Mosaic and Citra. If you're lucky enough to live in the area and nab one of Anderson's whimsical creations, you'll find yourself holding a can of pure liquid gold. Some might even say you've struck oil! Stay tuned for plans for Anderson to open up his own place in the future. We'll be all ears.
Honorable Mention: Musical Box Brewing
musicalboxbrewing@gmail.com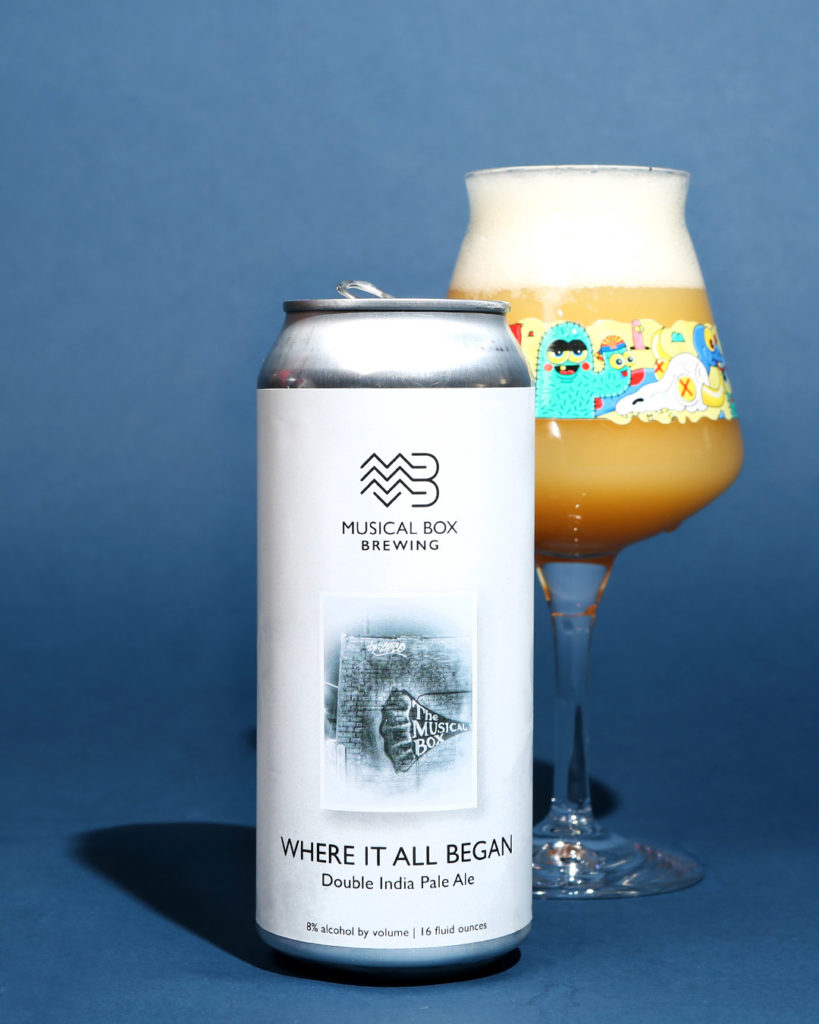 Renowned Houston craft beer connoisseur Larry Koestler first turned us on to his offshoot brewery collaboration with some of the folks at SpindleTap. As part of the project, Koestler develops all the recipes and creative assets while SpindleTap handles the production. The first beer, Where It All Began NEIPA is a great example of the juicy style that's recently descended on the Space City. And while we haven't seen anything new from this brewery recently, we'll definitely be keeping our eyes peeled for other fantastic releases in the future.