Photography courtesy of @troonbrewing Troon Brewing (on the left) | @rootandbranchbrewing Root + Branch Brewing (on the right)
Editor's Note:
This is part two of a two-part series answering the question: What breweries are brewing the best hazy IPAs in the country?
Find part one here where we put out this question on social media and let you—our fans and readers—send us answers.
For part two below, we asked a couple of experts in the industry to send us their picks for their favorite under-the-radar breweries producing excellent hazy IPAs.
Remember when we said we're all still crazy for hazy? The numbers don't lie. According to recent NielsenIQ data analyzed by Bump Williams Consulting (BWC), hazy imperial/double/triple IPA dollar sales increased +128.7% to $33.3 million, more than doubling. And overall, IPAs still account for 46% of craft dollar share.
But you didn't need us to throw fancy statistics your way. Of course, you already know this because you read our article on Monday on "5 Breweries with the Best Hazy IPAs, According to You." The one where we put out a question across social media to all of you asking: What is the best hazy IPA you've had this year and why? Based on the answers, we tallied which breweries received the most recognition.
(Also because you love beer and haven't been living under a rock for a year. In fact, you've probably just been holed up in your apartment drinking New England-style IPAs no matter where you are in the country).
We had fun seeing all of your answers fly in.
But for part two in our series, we only thought it fair to flip the script, having a couple experts weigh in as well.
Our Experts: Larry Koestler and Chris Shelton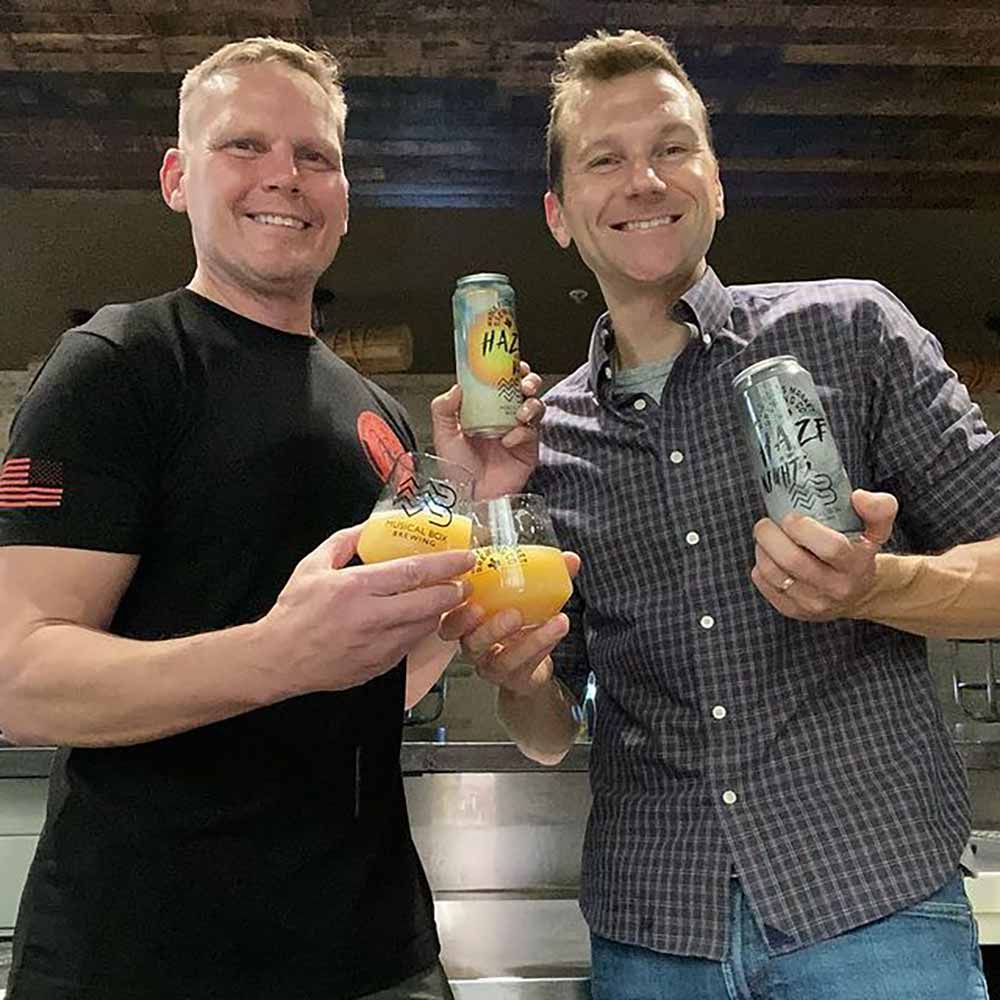 You all may remember Larry Koestler from a piece we wrote four years ago on "The Story of How Houston Became "Juiceton."" Koestler played what he calls "a small role in bringing NEIPA to prominence in H-Town."
We call that a pretty big deal.
Because honestly, in 2017, Koestler along with his friends at SpindleTap brewed Houston's first-ever canned hazy DIPA—Juiceton.
But let's not mince words. Since then, Koestler has had a hand in a ton of fantastic hazy collaborations. For instance, Baa Baa Brewhouse (Group High 5 5XDH Hazy IPA). Or Ingenious Brewing Joose Wayne, a Hop Culture 5 Best Beers We Had This Week honoree. Along with The Hop Knight Hazy DIPA and The Hop Knight Rises Hazy TIPA (also a Hop Culture 5 Best Beers We Had This Week feature).
And in 2019, Koestler started Musical Box Brewing, which focuses almost exclusively on brewing hazy IPAs. Or what he likes to call "hoppy ales."
Oh yeah, and that first release, Where It All Began Hazy DIPA? That made it into our 5 Best Beers We Had This Week too.
Most recently, Koestler teamed up with Chris Shelton, brewmaster at Whole Foods Market. Together the two have been releasing some seriously opaque masterpieces including Haze of Our Lives Hazy DIPA, which currently has a 4.5 rating on Untappd.
All in all, Koestler and Shelton have emerged as experts of this turbid trend. So we turned to both of them to discover what makes a great hazy IPA-producing brewery, what makes a great hazy IPA, and a few under-the-radar breweries you need to pay attention to that they think are brewing excellent New England-style IPAs.
First, let's set some guidelines.
What Are the Hallmarks of a Highly Rated Hazy IPA Brewery?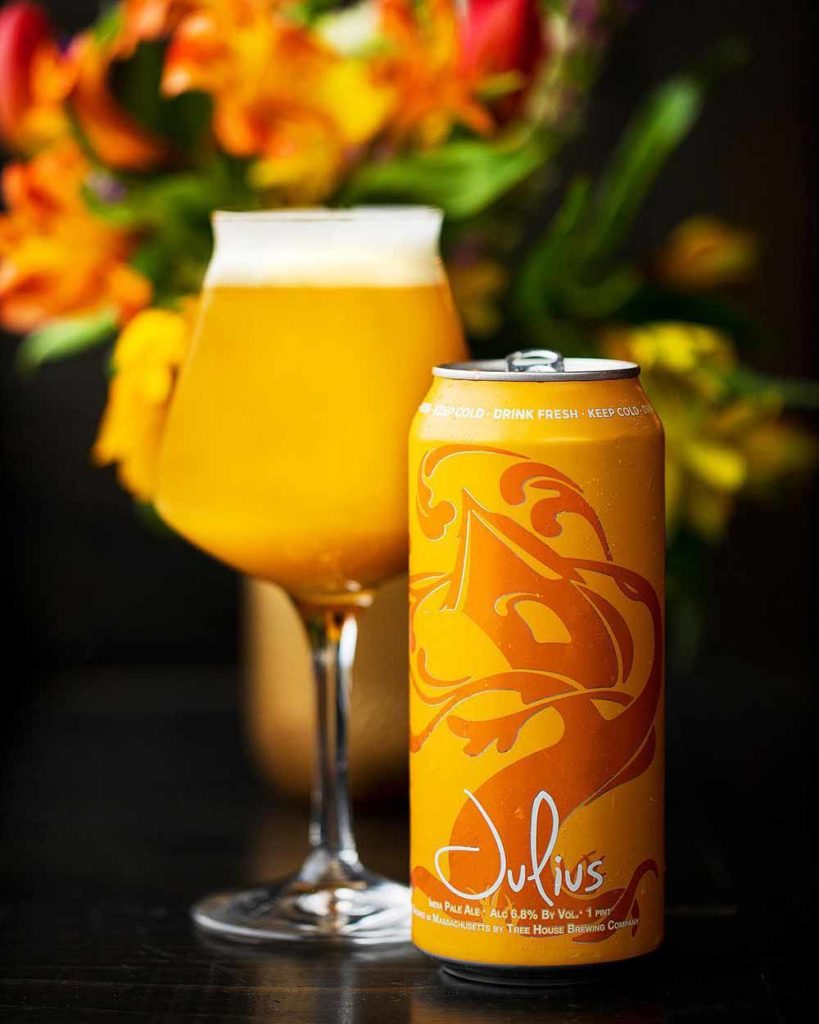 When it comes to New England-style IPAs, there is a reason "New England" is in the name. Ask for the originators and you'll probably hear the names "The Alchemist" and "Tree House" uttered in the same breath.
What they did so well was introduce this trendy, turbid style known for explosive fruit flavors locally and in small batches.
As the style advanced, the juice factor seemed to grow proportionally.
Today, for some, a great hazy IPA-producing brewery might be one that adds more and more hops into highly saturated juice bombs. "I'd long assumed in the haze world it was a numbers game, as many of the most delicious beers I've enjoyed over the years would occasionally carry descriptions that mentioned the number of pounds of hops per barrel in the dry hop," says Koestler. "Historically, the higher that number was, the more it corresponded with how much enjoyment I derived out of it."
But slowly, Koestler came to realize that hop poundage wasn't everything. Instead, it's how the brewery treats all the components—grains, yeast, and water chemistry that play "an even larger role than simply utilizing mountains of hops with seemingly no rhyme or reason," says Koestler. Almost poetically returning to the original reason OG breweries like The Alchemist and Tree House created this type of beer.
A brewery crafting great opaque hop-forward beers recognizes the importance of balance. Juiciness needs to cuddle up next to a soft bitterness to meld together in harmony. That's what makes a hazy so pleasant.
Of course, at the end of the day we all know these beers are about the hops. So it still means "the greater the hop poundage, the more likely it is to leave a lasting impression on my palate," says Koestler.
Got it. So, what exactly should we look for when it comes to an elite hazy IPA?
What Are the Hallmarks of a Highly Rated Hazy?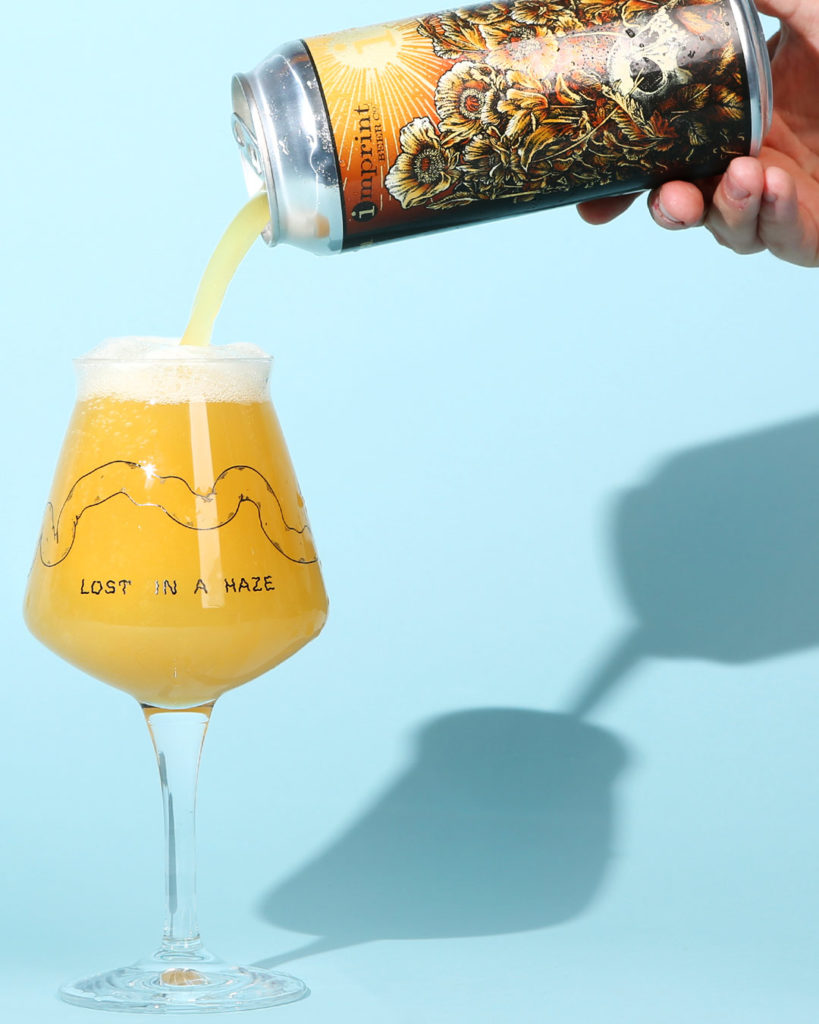 Again, we look to the architects of the New England-style IPA. Koestler mentions Tree House's Julius and The Alchemist's Heady Topper as making some of the first New England-style IPAs that blew his mind. Although technically classified as an American IPA, Julius is "the progenitor of the modern-day hazy IPA," says Koestler.
Shelton tells the same story, citing Tree House as brewing one of the first hazies that changed his life. He and Sunghoo Yang, co-owner of The Booth in South Korea, waited in line three hours to nab five cans. Because they couldn't drink on-premise they found the nearest gravel road and started cracking. "I had made a lot of hazy beers, but nothing like this," says Shelton. "I've been on my own personal quest to make my version of the perfect hazy since."
Fitting, because we have come a long way since then.
Nowadays, when Koestler sits down to try a new hazy there are a few things he's hunting for. "I want my hazies to be bursting with over-the-top saturated layers of hop flavor and palate-coating greatness," says Koestler. "They must boast extraordinary levels of saturation and an overabundance of layered hop flavor coming in waves. The best of the best utterly pummel your palate in hops—nearly to the point of not being able to taste anything else—and feature that zippy/zesty bite on the finish that absolutely begs you to lift your glass and immediately take that next sip."
Shelton agrees, "Hop character, that saturation has got to be there…fresh, bright hoppies that smack ya in the face!"
Beyond the hops, it's the appearance and also mouth feel of a beer that lands it amongst those cloudy clouds.
"For me, the hallmarks of an elite hazy IPA is a beer that is OJ-esque in its opacity with a brilliant milky-yellow appearance," says Koestler. " It's thoroughly saturated with hops; boasts a thick, creamy body without being cloying, thoroughly coats the palate with excessive hop flavor, and tickles the tongue on the finish with a bite at the end that reminds you that you're still drinking a beer."
Although Shelton doesn't mind a hazy that ranges from milky-yellow to a "very dish soapy orange color," he says that without a doubt a dealbreaker for him is that the beer has to be…well hazy.
"Clearly the hazy style has become very muddled," says Shelton. "I do get a little bothered when someone labels their can as hazy and it comes out fairly clear. Without a doubt, it had better be very turbid and opaque. If I can see my fingers through the glass, do not call yourself a hazy."
Koestler points out that he has a pretty high standard for what he's looking for in a hazy IPA. Which is why he finds the best hazies are those he can drink directly from the source.
A perfect segue here:
The 5 Under-the-Radar Breweries with the Best Hazy IPAs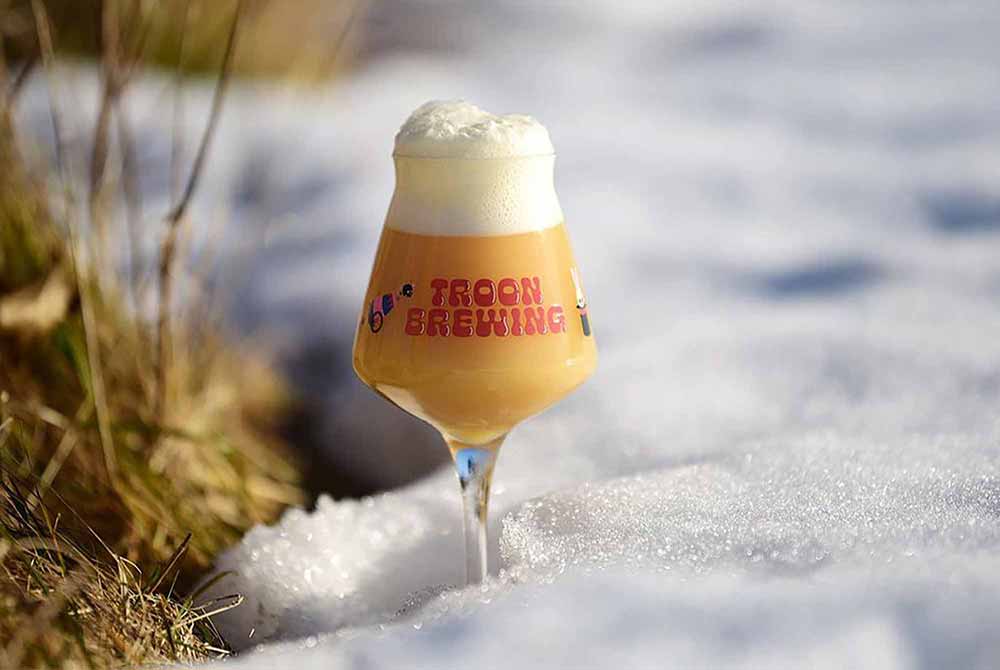 Let's preface this by saying that there are many, many breweries crafting some top-notch hazy IPAs. And some have made a hell of a name for themselves on the backs of these murky magicians.
Breweries like the aforementioned The Alchemist and Tree House are still on top. Along with many you all mentioned in our piece yesterday including: Monkish, North Park, and Fidens.
For this piece specifically, we're bypassing the already-knowns and gleaning some insight on the soon-to-be-knowns.
These are a few suggestions on breweries to watch that are producing some elite hazy IPAs.
Troon Brewing
Hopewell, NJ
"Troon has ascended to number one in the world for me," says Koestler. That's some high praise for this destination brewery in the middle of a field in Northern New Jersey. "Troon's Hoppy Ales absolutely burst with voluminous flavor and check every single box for me, from the perfect thick-but-not-too-heavy mouthfeel on down to the spiciness on the finish," says Koestler.
In fact, their distinctive take on the style with a bright milky-yellow color led Koestler to canonize that concept of the "Hoppy Ale," what he argues should be a new moniker for double and triple hazies.
You need to keep up with @troonbrewing's Instagram page to learn when founder and head brewer Alex Helms drops new beers. They pretty much only make announcements on this social platform. Plus, you'll need to get over to Hopewell, NJ quickly because his releases usually come in very small batches.
But trust us, Helm's world-class hazies (and occasional pilsner, sour, or something else) make the juice worth the squeeze.
Most recently, we saw Competitive Grief, a 9% ABV hoppy ale and Quiet Desperation, a 7.8% hoppy ale.
Root + Branch Brewing
Copiague, NY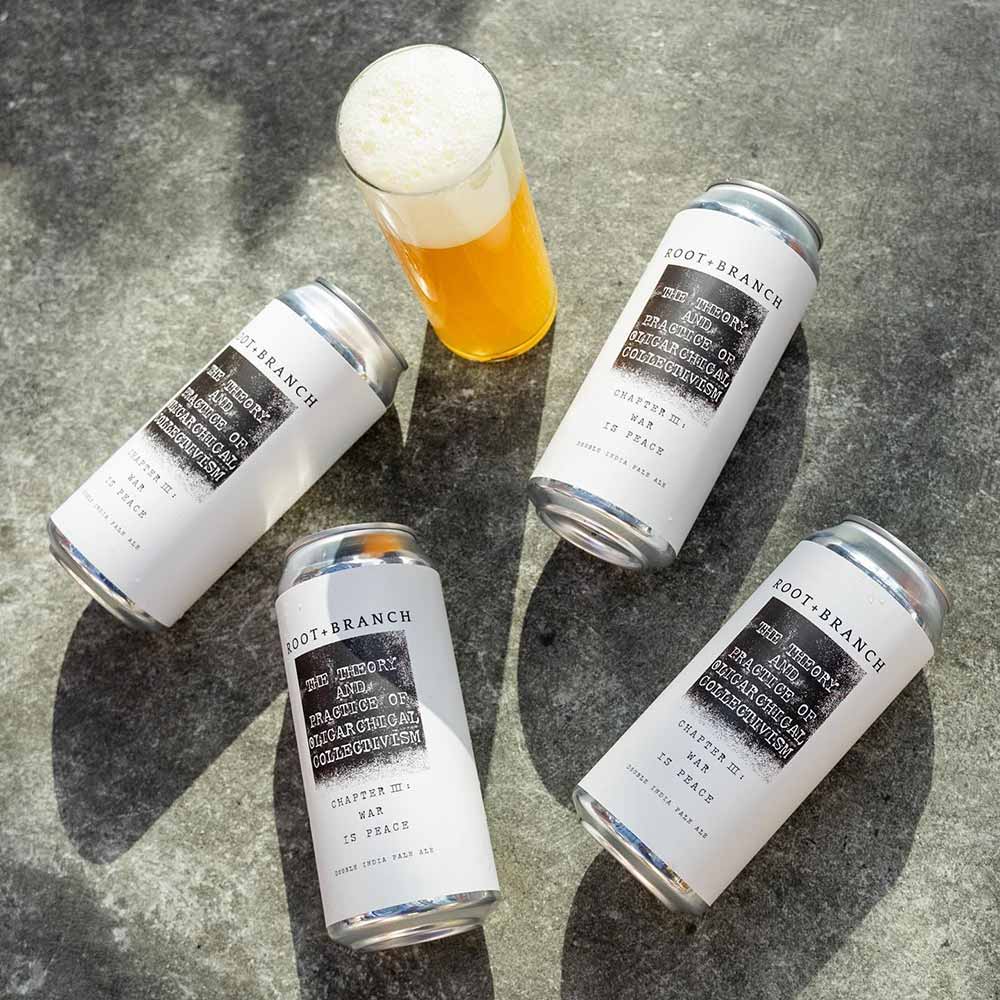 "It's impossible to have a conversation about elite producers of hugely flavorful opaque ales without mentioning Root + Branch," says Koestler. "They round out my personal top three favorite breweries, and have long established themselves as a premier producer of beers that meticulously elicit extraordinary hop character."
Koestler points out that Root + Branch might not be technically considered under-the-radar anymore. With every release from head brewer and co-owner Anthony Sorice the brewery seem to raise the bar, especially since the opening of their new taproom in Copiague, NY.
For example, The Crystal Spirit a hazy DIPA with oats and wheat, dry hopped with a blend of American hops. Or Straight to Hell, a hazy 9/5% ABV TIPA.
Koestler suspects they're on the "cusp of becoming even more widely known and appreciated."
Green Cheek Beer Company
Orange, CA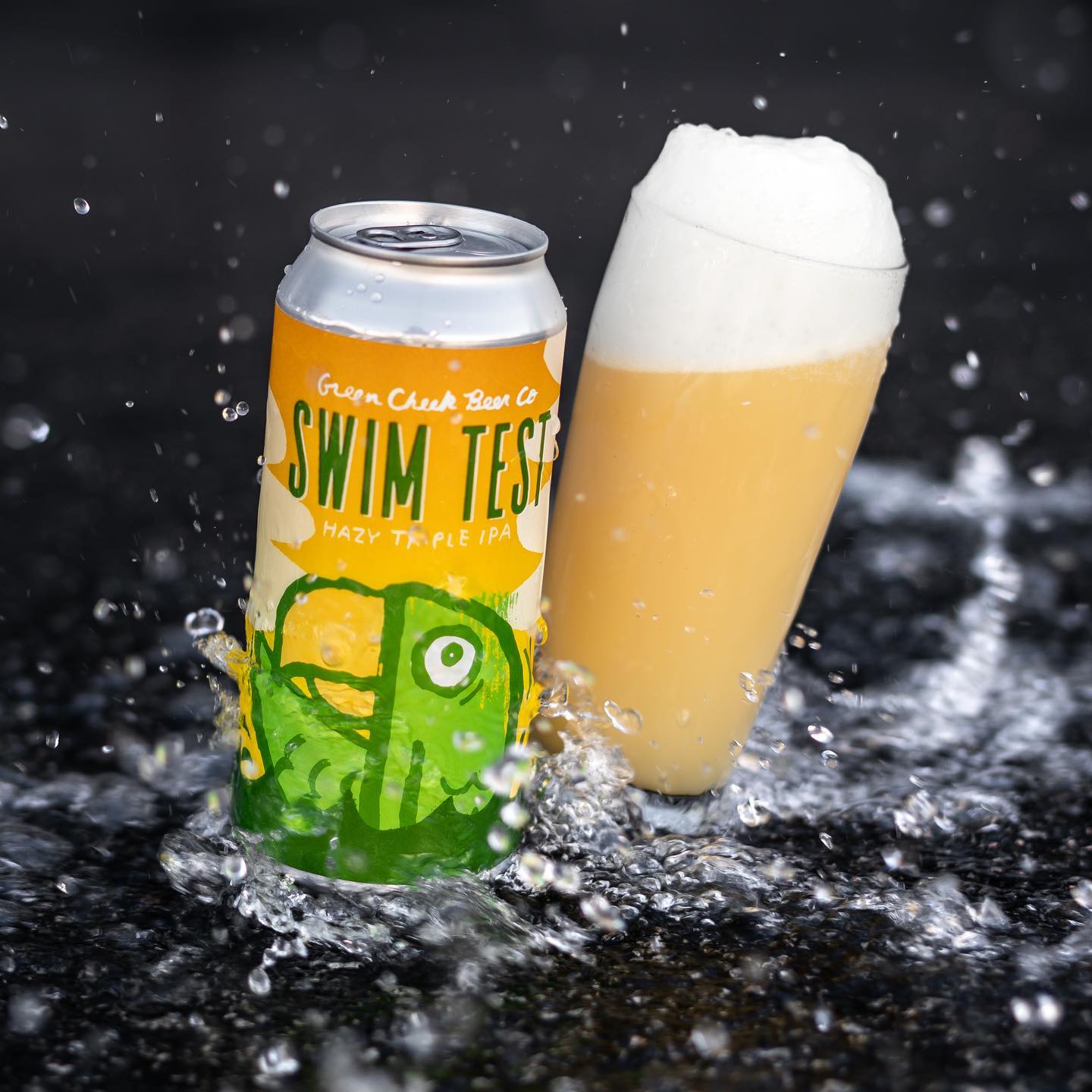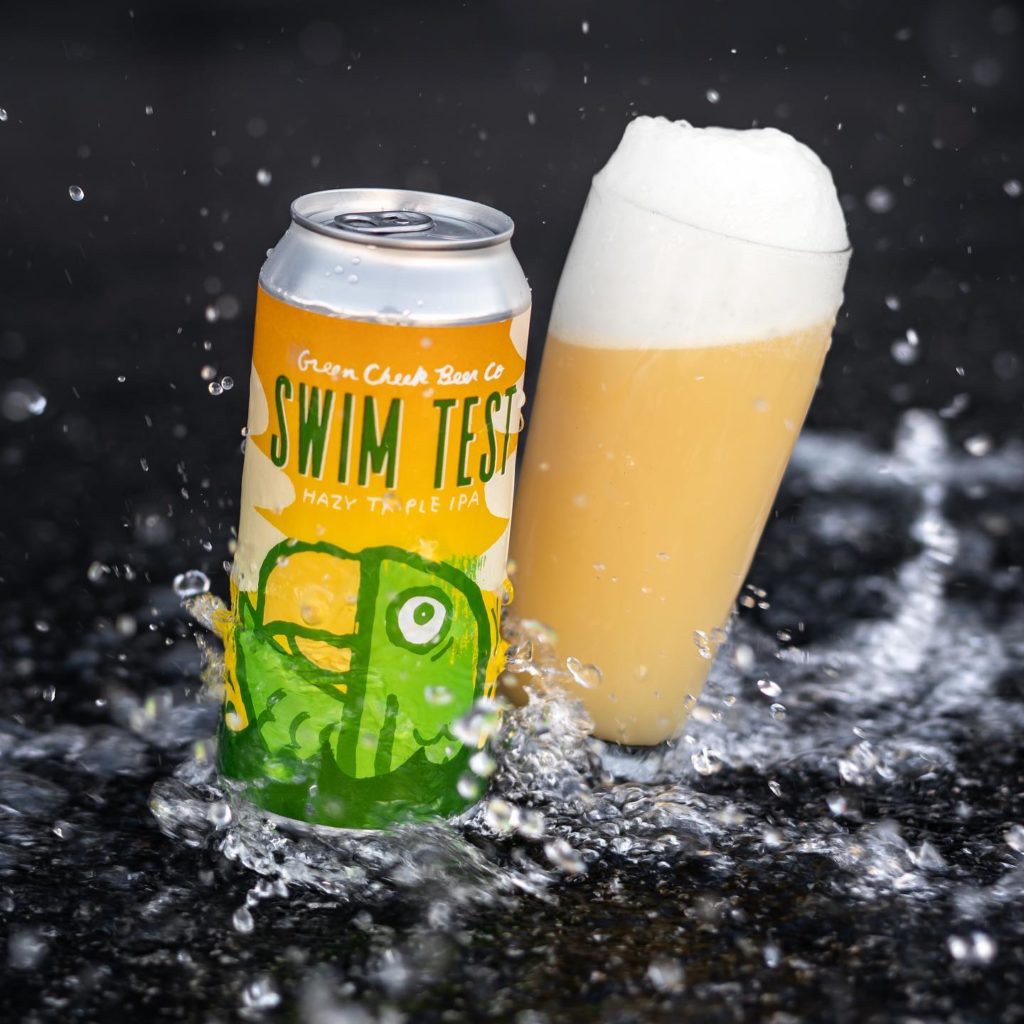 Head brewer and co-founder Evan Price is as sunny as the hazies he's making. Starting Green Cheek in 2017, Price has quickly gained a reputation for marvelous IPAs of all kinds. But recently, his hazies have been garnering some special attention, especially the imperial ones.
Green Cheek also lands in Koestler's top five favorite hazy IPA-producing breweries. Mostly because Green Cheek packs a punch in their hazy DIPAs and TIPAs a bit differently than others. "Their beers pour a super pale yellow and carry tons of flavor, but I don't know that I think of them as being overly saturated with hops," says Koestler.
For instance, Swim Test, a hazy TIPA with Citra & Nelson that received a 99/100 rating from Craft Beer & Brewing.
And The Other Brian, a hazy DIPA, landed a 96/100 ranking from Craft Beer & Brewing.
Conclave Brewing
Raritan Twp, Hunterdon County, NJ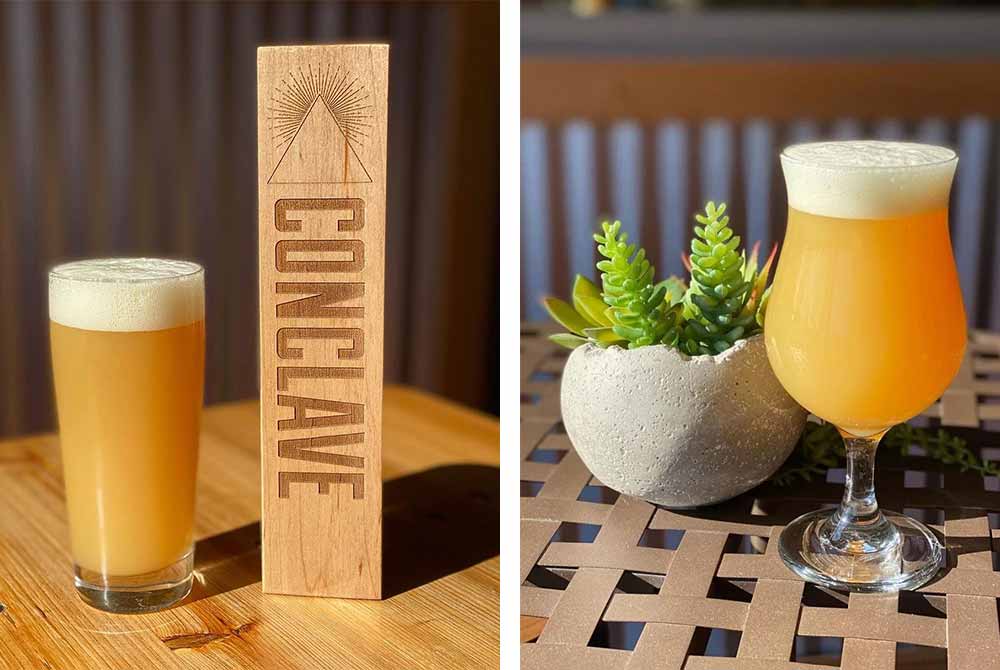 A neighbor to Troon, Conclave Brewing actually made our list of "The 13 Best Breweries to Visit in New Jersey." Why? Conclave releases new beers about once a month, and similar to Fidens, those beers are gone usually before the weekend ends.
Co-owner Carl Alfaro brings his twenty-plus years of civil engineering experience to brewing beer, leveraging his former career to inform excellent versions of classic beer styles, especially IPAs.
You'll see many of these beers classified as DIPA or American IPAs, but these beers do tend to tow the line, often dipping into hazy. You'll see many of Alfaro's creations pour out like a foggy morning in San Francisco. For that reason, we're including them here.
Subsequently, we recommend trying Gravitational Waves, a 6.8% IPA dry hopped with Galaxy, Citra, and Mosaic, as well as Lilting Grace, an 8.0% ABV DIPA with Cashmere, Vic Secret, and Enigma. It's one of Conclave's largest hopped beers.
Noble Savage Brewing Company
Glen Cove, NY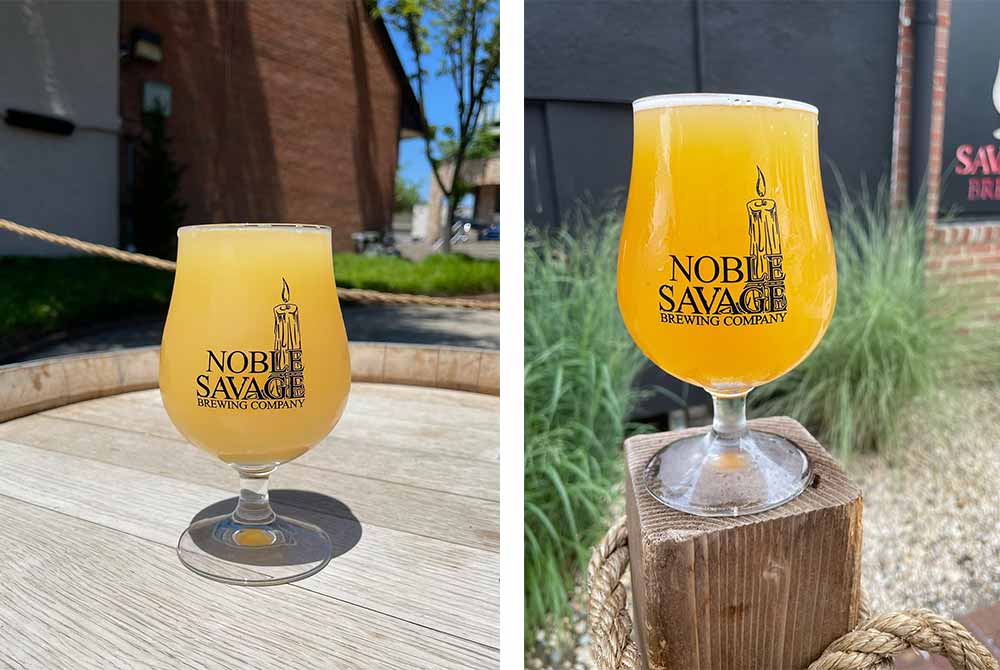 Admittedly, Koestler has only tried Long Island's Noble Savage one time, but apparently that was enough to grab his attention. Which in today's rolodex of over 9,000 breweries in the country should pretty much speak for itself.
This 2BBL New York State farm brewery in downtown Glen Cove, NY has committed to using 100 percent New York State grain, grown and floor malted in the Hudson Valley in all of its beers. Additionally, they use New York State hops where they can (albeit not in all of their NEIPAS), making for beers with a certain feeling of terroir.
Meaning owner and head brewer Frank Bilello churns out stunners like Bomb Johnson, a 6.6% ABV hazy with a double dry hop of Mackinac, Mosaic, and Mosaic Cryo.
Or Puzzle Bug, a chewy, tropical hazy with a double dry hop of Citra, Idaho Gem, and Galaxy.
Honorable Mention: Musical Box Brewing
Houston, TX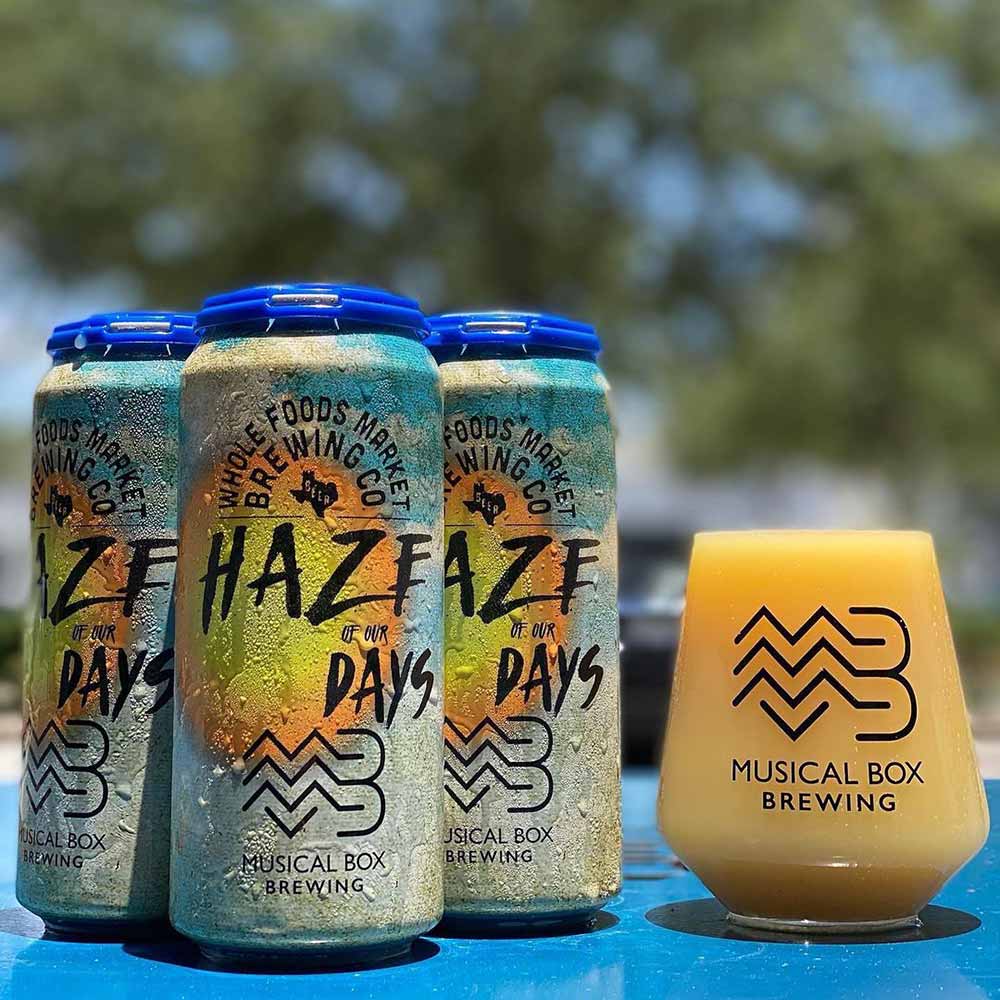 Koestler might be humble, but we're not, so of course we're going to add a mention here of Musical Box Brewing. "Extravagantly dry-hopped hazy DIPAs and IPAs." And yes, even hazy TIPAs—that's the name of the game at Musical Box Brewing.
Introduced in 2019 as an itinerant brewing project, Musical Box Brewing focused on one thing and one thing only: hazy IPAs or should we say hoppy ales.
Most recently, Koestler and Shelton released Haze of Our Lives Hazy DIPA to much fanfare.
The success of the beer sparked a triple release this past June including: Haze of Our Days Hazy DIPA, Haze of Our Nights Hazy DIPA, and Gilded Haze, a super-saturated hazy IPA with fourteen pounds of hops per barrel including Citra, Galaxy, El Dorado, and Strata.
Simply put: Musical Box is continuing to bring the juice to Houston and we're super excited to see what this brewery has in store for us. According to Koestler, the next thing we can look out for is another three-can release in late September.
For instance, All My Hops, which Koestler and Shelton divulged will feature a blend of some of the most exciting Southern Hemisphere hops.
Keep your eyes peeled and follow along at @musicalboxbrewing on Instagram.