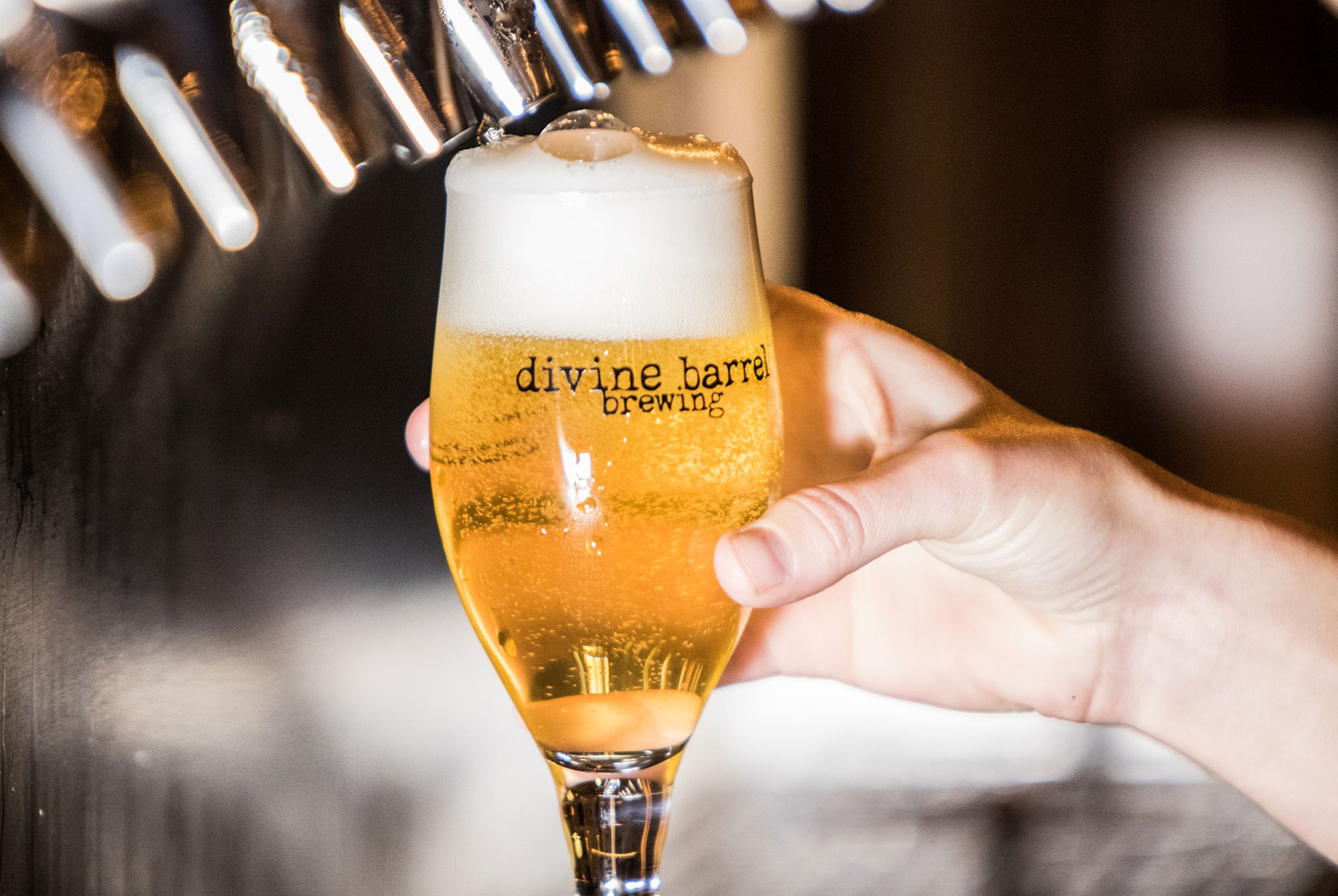 Photo courtesy of Divine Barrel Brewing
Editor's Note:
Want to drink some great beer in Charlotte? Join us for Juicy Brews March Madness on March 23rd at Resident Culture Brewing Co.
For the longest time, Asheville wasn't only the number one beer destination in North Carolina… it was Beer City USA. And while the hip city in Western NC still boasts some of the best breweries on the East Coast, the rest of the state is giving it a run for its money. For a while now, we've sung the praises of the Triangle area, but there's also a burgeoning beer scene in Charlotte.
Charlotte has long been a sports town — home to the Panthers, Bobcats, Hornets, and the NASCAR Hall of Fame — and relationships with Big Sports usually translate to a love of macro beer. But in recent years, the Queen City has seen a boost in the food and drink scene. If you're in the area, we'd still recommend catching a Hornets game or hitting up the NASCAR HOF, but you should also check out one of the many great breweries.
Charlotte's craft beer community continues to grow, and there's a long list of talented brewers in the Queen City, but we've limited the list to five of the best breweries in Charlotte. The breweries are presented unranked.
Resident Culture Brewing Co.
2101 Central Ave | (704) 333-1862
Resident Culture was recently named one of the best new breweries for 2018 by RateBeer— and for good reason. The brewery has been pumping out explosive IPAs, sours, and stouts alongside balanced pilsners and farmhouse ales. Plus, their artwork is sensational.
Editor's Note: Resident Culture is hosting our Juicy Brews March Madness festival on March 23rd
Salud Cerveceria
3306-C N Davidson St | (980) 495-6612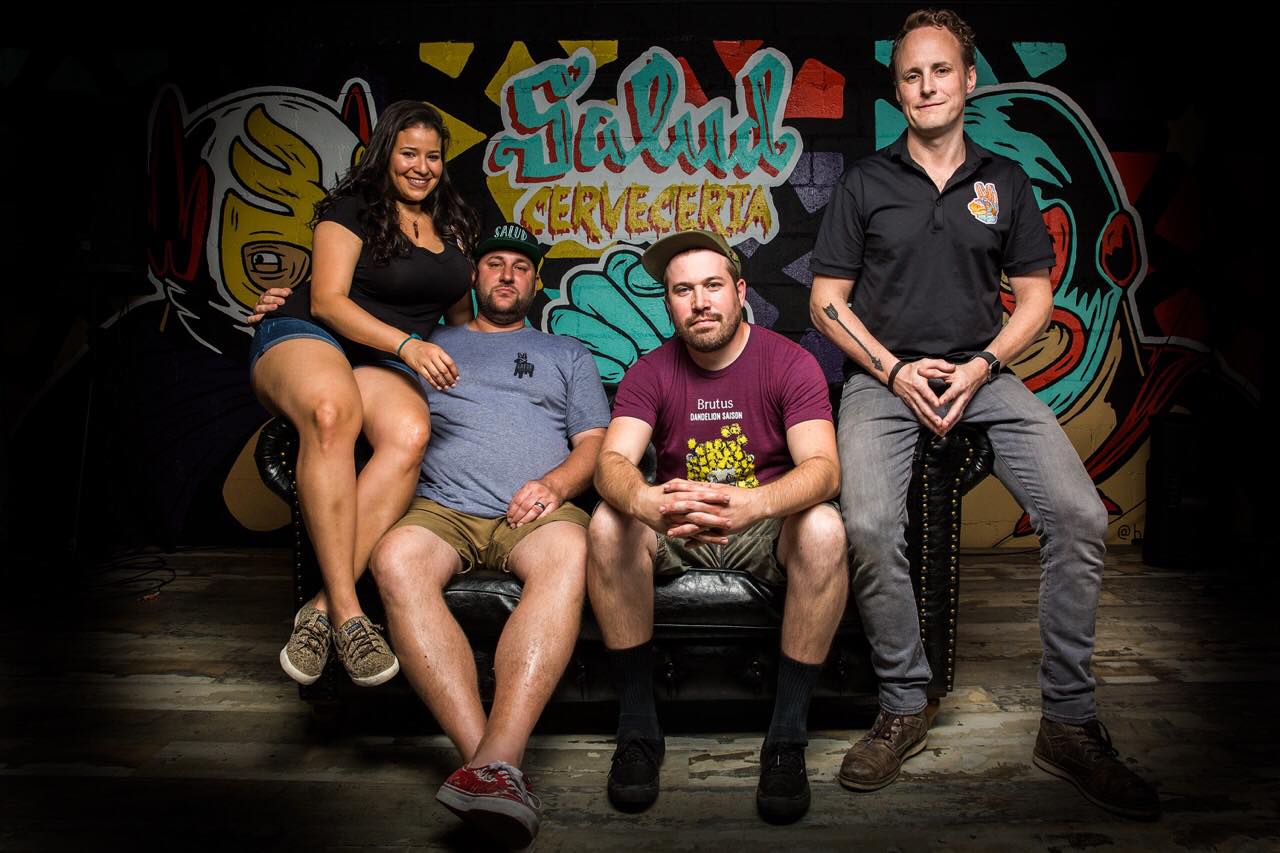 Salud is one of those multi-hyphen joints that manages to excel in every aspect of the business. The Cerveceria brews phenomenal beer across a variety of styles. You'll find a Triple IPA alongside a crisp lager and an oak-aged sour. They also have Prosecco, tea, and coffee on tap for when you're tired of the beer. If you're feeling peckish, order a Napoletano style pizza. And the adjoining bottle shop stocks some of the best beer around.
Heist Brewery
2909 N Davidson St #200 | (704) 375-8260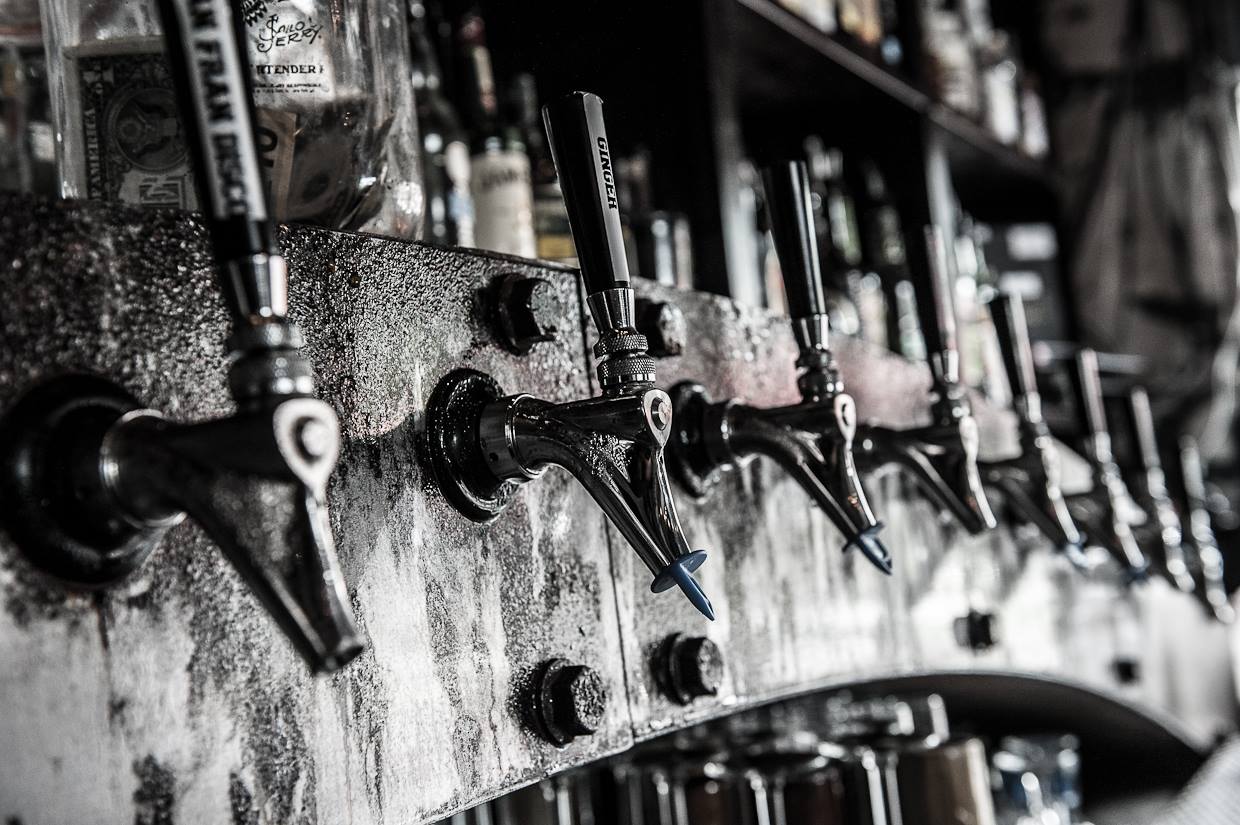 Heist, which opened in the NoDa area of Charlotte, produces both juicy New England IPAs and dark Belgian strong ales. But Heist doesn't stop with beer. You'll find a robust cocktail menu and a wall of over 100 whiskeys. The menu features small plates and elevated bar food. For the ultimate indulgence, get a plate of chicharrones and parmesan truffle fries.
Wooden Robot Brewery
1440 S Tryon St #110 | (980) 819-7875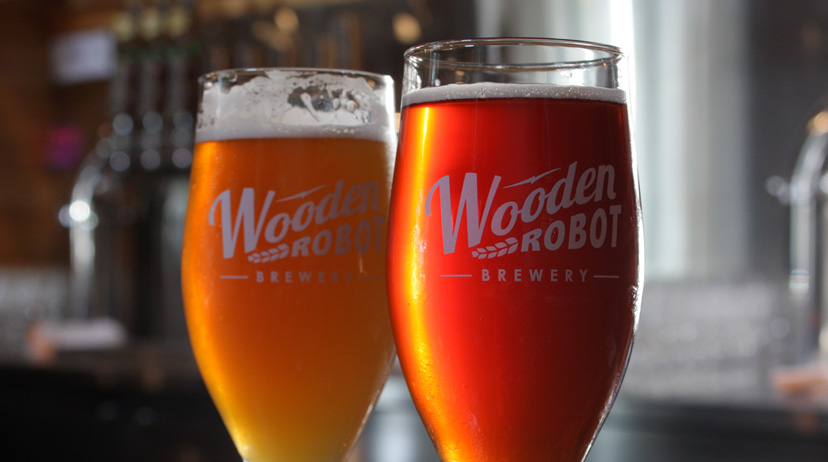 Wooden Robot describes itself as an "urban farmhouse brewery," a space where old meets new — hence the wonderful brewery name. A lot of breweries tout themselves as a blend of art and science, a traditional brewery making modern beer, but when someone can make a series of quality lagers as well as juicy sours and IPAs, we take notice. Like a couple of the other breweries on this list, you'll find great food available in the taproom. So, order a pint of Pilmatic, a cheeseburger, and enjoy an afternoon in Charlotte.
Divine Barrel Brewing
3701 N Davidson St Suite #203 | (980) 237-1803
Lately, I've been seeking out cozy vibes for bars and taprooms. Divine Barrel definitely fits the bill. The rustic, airy taproom is well lit and warm, allowing for a lovely drinking experience. You could order a NE IPA or Berliner Weisse, but why pass up a beautiful Schwarzbier on tap?
Liked this article? Sign up for our newsletter to get the best craft beer writing on the web delivered straight to your inbox.