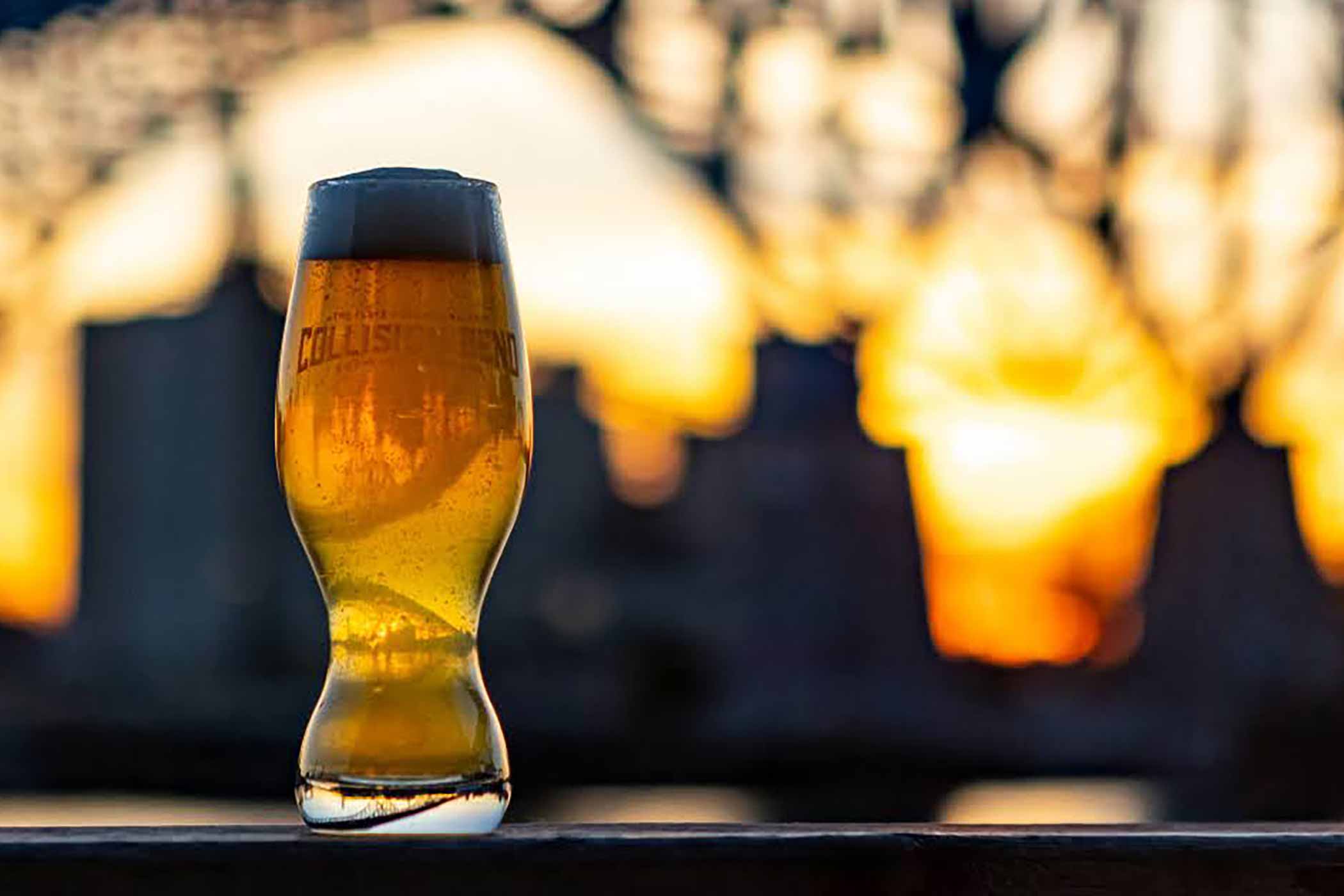 Photo courtesy of Collision Bend Brewing
Updated on September 12, 2023
"CLEVELAND, THIS IS FOR YOU!" Lebron James screamed when he won their first NBA Championship in 2016, bringing back the city's first major sports title in fifty-two years. A major mark of a town that used to be known as the "City of Champions" for all their sports teams' victories in the '40s and '50s. Today, while C-Town may not have wholly returned to sports glory, one could say the "C" in "C-Town" now stands for craft beer, a new crowning achievement. But do you know where to find the best breweries in Cleveland?
No worries because, like Lebron, we've done the hard work for you! Below, you'll find our picks for the five best breweries in Cleveland.
The Best Breweries in Cleveland, Ohio
Noble Beast Brewing Co.
1470 Lakeside Ave E, Cleveland, OH 44114 | (216) 417-8588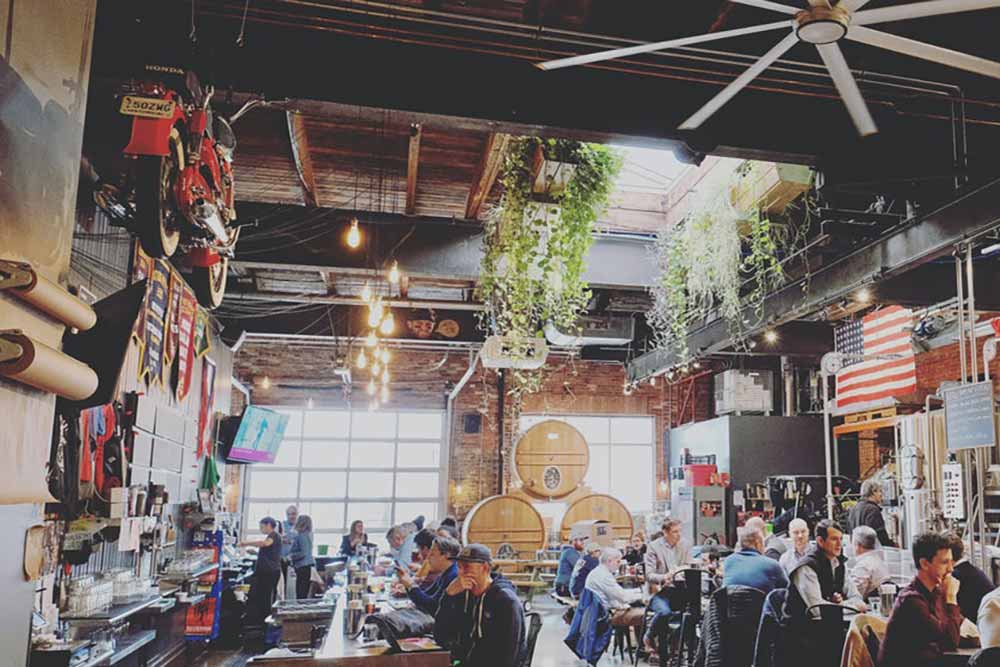 Following the model of a traditional brewpub, Noble Beast Brewing Co. showcases ridiculously delicious beer alongside innovative food. Started by Shaun Yasaki in 2017, this 10-bbl brewhouse focuses on pairing beer with bites.
Yasaki's experience brewing at Fat Head's Brewery and the now-closed Platform Beer Co. prepared him to venture out independently. Proud of its grassroots heritage, Noble Beast nods to the traditional German roots of Noble hops and the American beast side of creativity and innovation.
Order a glass of Pappy's Pilsner or Slabtown IPA while munching on a spent grain Bavarian pretzel or grilled bologna sandwich.
Masthead Brewing Company
1261 Superior Ave, Cleveland, OH 44114 | (216) 206-6176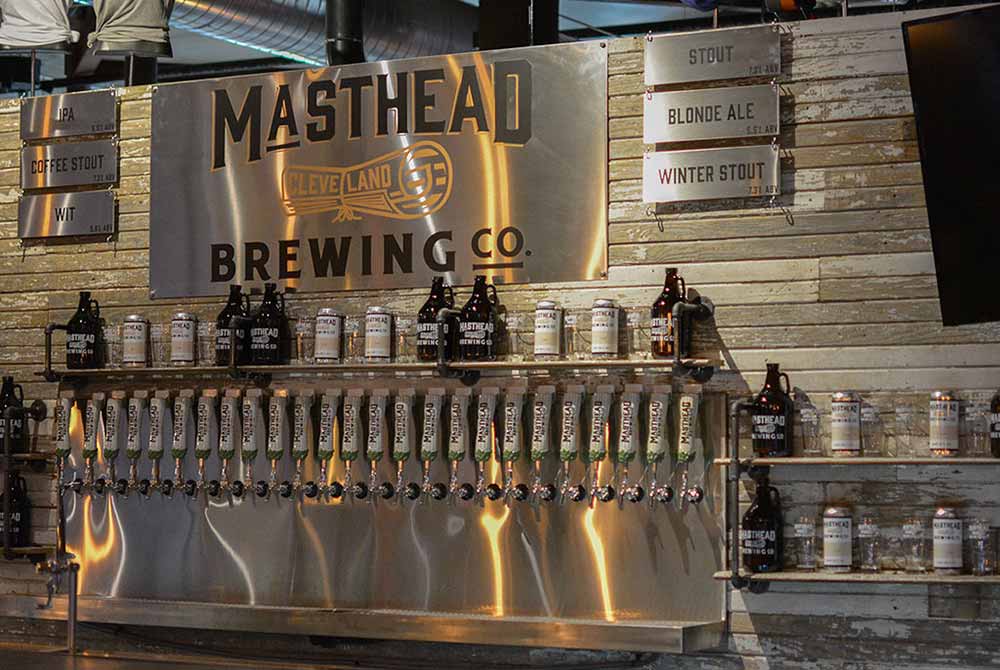 Opened in 2017, Masthead may have been a dark horse in Cleveland's brewing scene for the last few years, but they've emerged as a true front-runner.
Located in the historic Bryant Building, Masthead combines the history of Cleveland with historically well-brewed beer. Co-founders Frank Luther, Matt Slife, and Mike Pelechaty named their brewery after a little local lore.
Prepare yourself for a great tidbit of trivia—Ohio's second-largest city was initially named Cleaveland after General Moses Cleaveland, a veteran of the Revolutionary War who settled the town. By 1831, Cleaveland had grown large enough to warrant a local newspaper. The paper's editors ran into a problem when they tried to fit the name "Cleaveland" on the top of their publication, leading them to boldly drop the extra "a" from the paper's title on the masthead. The Cleveland Advertiser went to print on January 6th, 1831.
With a spirit for bold and innovative beers, Masthead reflects a nostalgic sense of place in its beers. For instance, Ice Melter, a spicy IPA with grapefruit and habaneros that made our list of "The 20 Best Beers to Drink in Winter 2021."
Or Duality: Citra And Strata, an interaction of their popular DIPA series with…you guessed it: those two hot hops.
Fat Head's Brewery
24581 Lorain Rd, North Olmsted, OH 44070 | (440) 801-1001
17450 Engle Lake Dr, Middleburg Heights, OH 44130 | (216) 898-0242
Did you know you can find one of America's most award-winning breweries just a tick outside of downtown Cleveland? Fat Head's has racked 'em up at competitions across the globe, including, most recently, a gold for its German wheat ale Alpenglow at the 2022 Great American Beer Festival and, perhaps most impressively, a gold for its American IPA Head Hunter at the 2023 World Beer Cup.
Despite all the heady attention, Fat Head's stays pretty humble. As evidenced by their trademark mantra: Chill Out Man, Have A Beer™. You can't visit Cleveland without stopping and drinking some medal-winning beer at Fat Head's.
Great Lakes Brewing Company
2516 Market Ave, Cleveland, OH 44113 | (216) 771-4404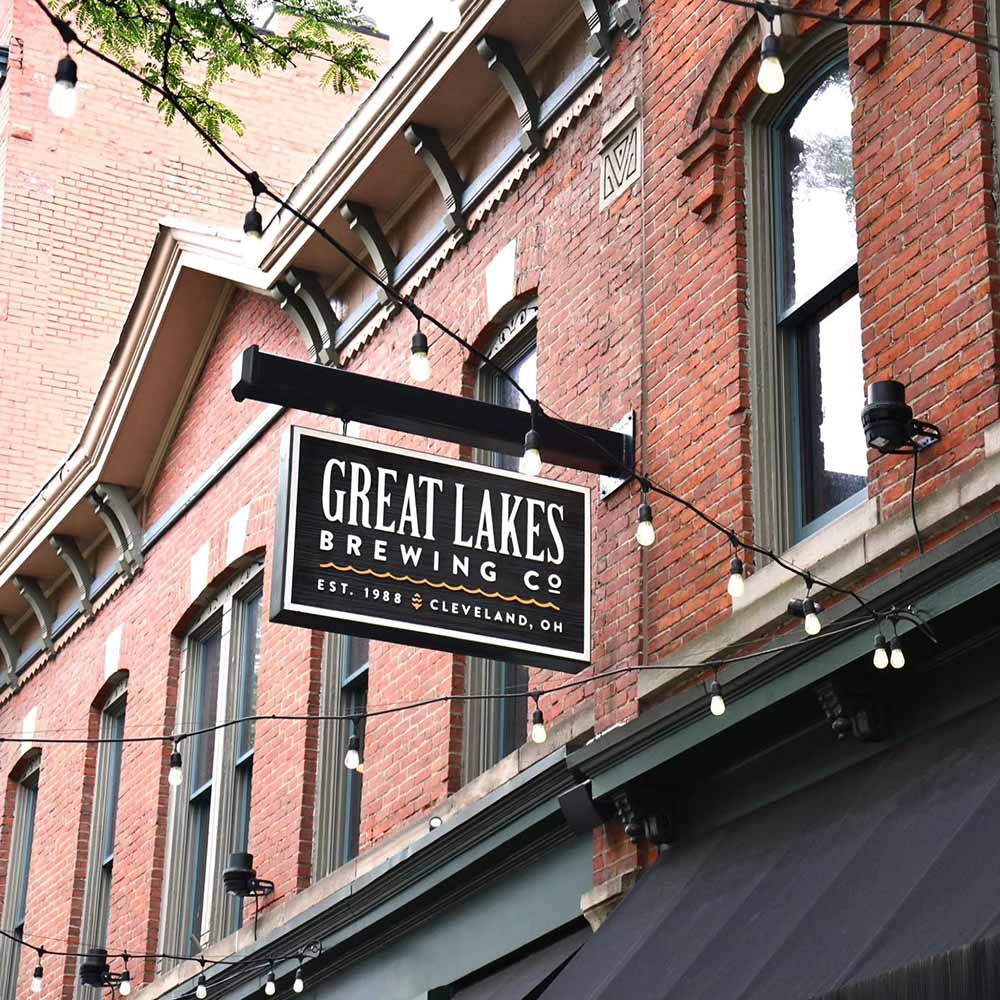 Every year, the great folks of Cleveland (and beyond) line up around the block for the chance to get that first taste of Great Lakes Brewing Company's Christmas Ale.
"A lot of people play hooky from work on a Thursday," Great Lakes Brewing Company Brewmaster Mark Hunger told us. "People are lining up by 7 o'clock in the morning to be the first ones through the door."
A legendary beer for a legendary brewery—actually one of Ohio's original craft breweries founded in 1988 by brothers Patrick and Daniel Conway.
But you can get style-defining beers at Great Lakes Brewing Company anytime of the year. For example, its Dortmunder Gold® Lager or TropiCoastal® Tropical IPA.
Terrestrial Brewing Company
7524 Father Frascati, Cleveland, OH 44102 | (216) 465-9999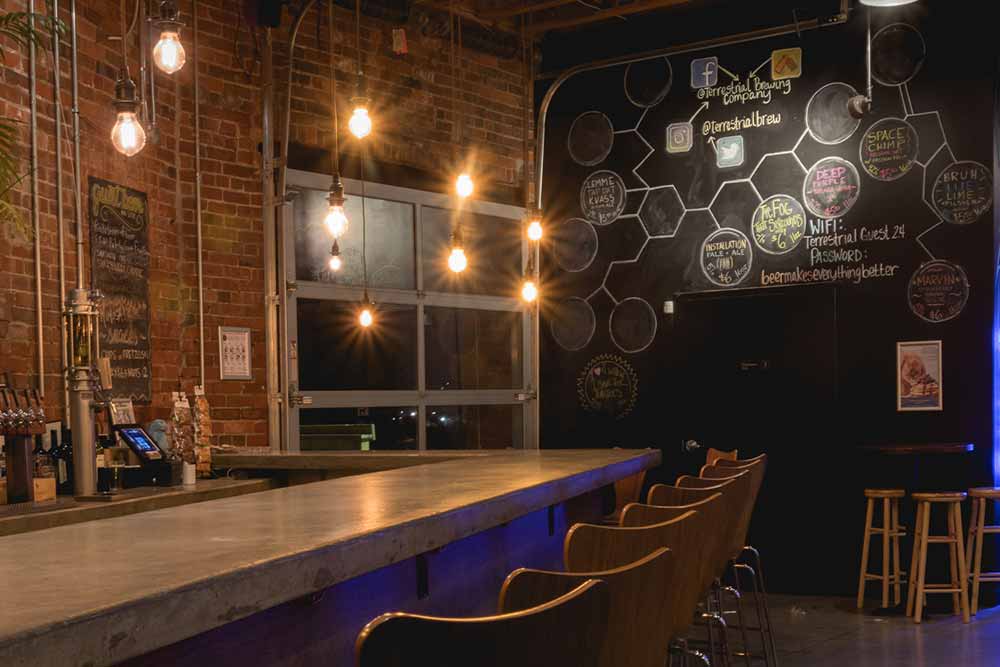 For small-batch beers with a view, stop by Terrestrial Brewing. Situated right on the banks of Lake Erie in the Battery Park neighborhood, Terrestrial is the brainchild of co-founders Ryan Bennett and Ralph Sgro.
Boasting an adventurous collection of beer from a fruited sour with strawberry and banana to pastry stout with chocolate and funfetti cake, this six-year-old establishment has quickly become a local, perennial favorite.
Butcher and the Brewer
2043 E 4th St, Cleveland, OH 44115 | (216) 331-0805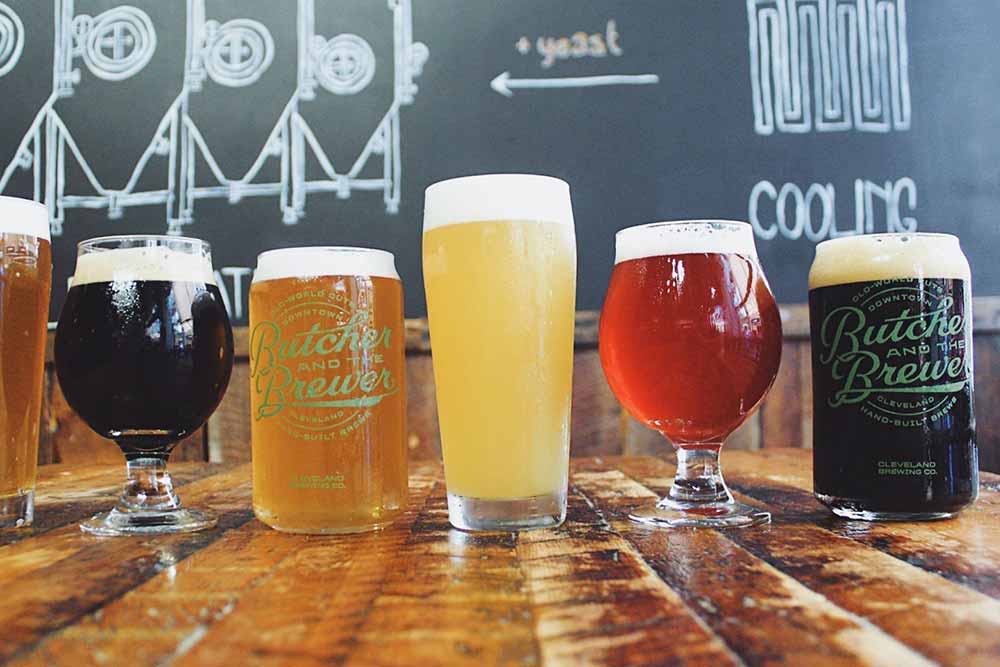 "Old-World Cuts and Hand-Built Brews" that's the motto at Butcher and the Brewer, where you'll find good ol' fashioned neighborhood nostalgia combined with communal brewpub flair.
Classic beers pair with rustic eats featuring local artisans, heirloom ingredients, and heritage meats.
For instance, Stop Hop Kaboom American IPA and Old School Amber American amber on the beer side. For food, expect dishes like a warm pretzel, charcuterie and cheese board, and baked French onion dip, to name a few.
Saucy Brew Works
2885 Detroit Ave, Cleveland, OH 44113 | (216) 666-2568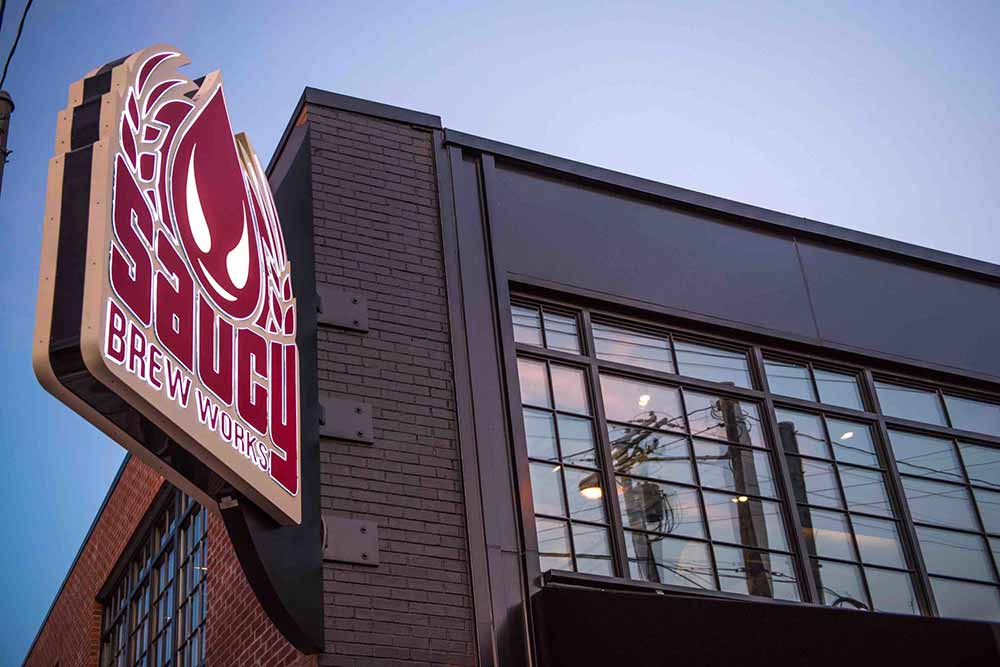 Born and brewed in the land, Saucy Brew Works started when two beer fanatics—Brew Master Eric Anderson and Entrepreneur Brent Zimmerman—teamed up to turn the Steelman Building into a killer brewery.
Committed to Cleveland, Saucy Brew Works combines community spirit with a fantastic tap list. If you visit, try their core El Lager Mexican-style lager, a tasty beer that makes Saucy one of the best breweries in Cleveland. Or, if you're feeling adventurous, venture into their wild series. Unique flavor combinations include peach guava and strawberry chamomile wild ale.
Collision Bend Brewing
1250 Old River Rd, Cleveland, OH 44113 | (216) 273-7879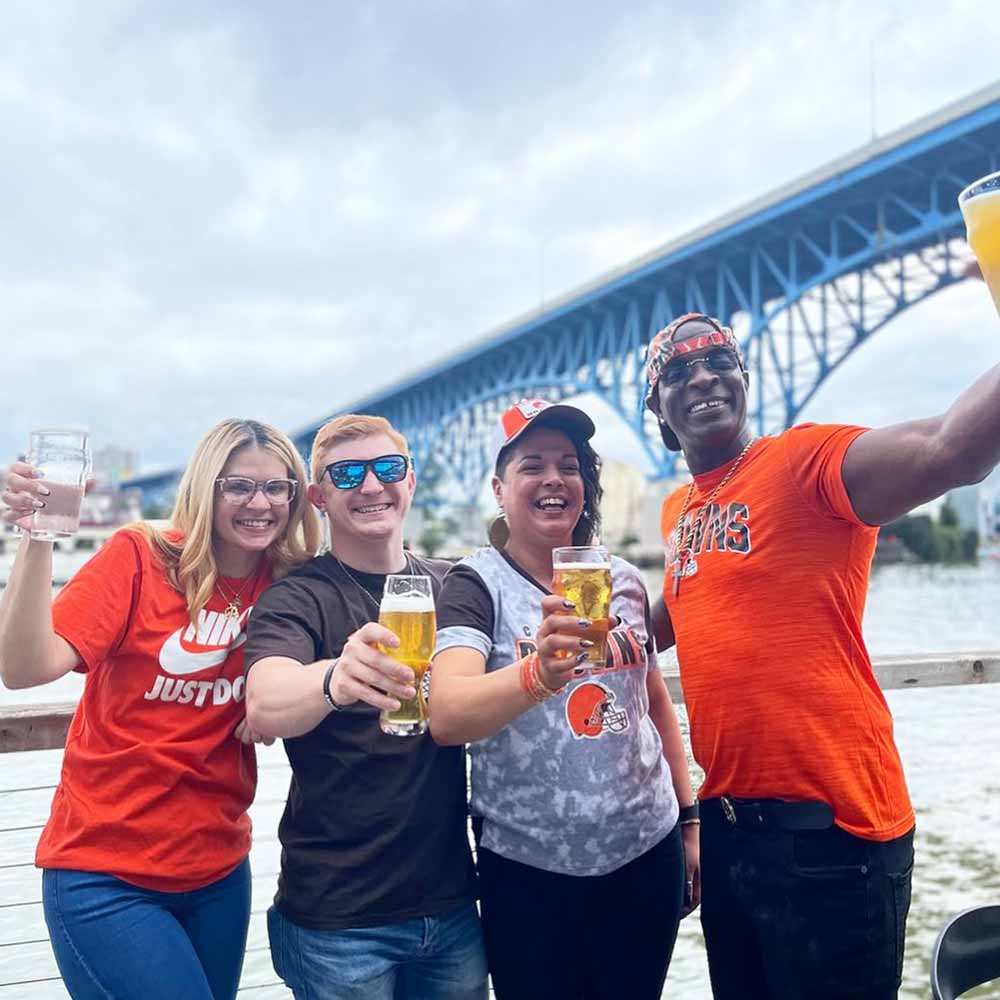 Barrel into Collision Bend Brewing for crisp, bright beers from a former Great Lakes Brewing Company brewmaster.
Luke Purcell opened Collision Bend in 2017. During his first Browns season in the Flats—a mixed industrial and residential area of Cleveland that has seen a recent revival—he was blown away by the Cleveland fans' mania for their favorite sports team.
"Driving through [the Flats] on that first Sunday of the NFL season, I was surprised to see all the tailgaters in the area," Purcell told Hop Culture. "It's eye-opening to see this dead space in town … making a big comeback."
Six years later, Purcell has taken advantage of the revived neighborhood, offering his own fans beers like the uber-popular Lake Erie Sunset blood orange American wheat.
Bookhouse Brewing
1526 W 25th St, Cleveland, OH 44113 | (216) 862-4048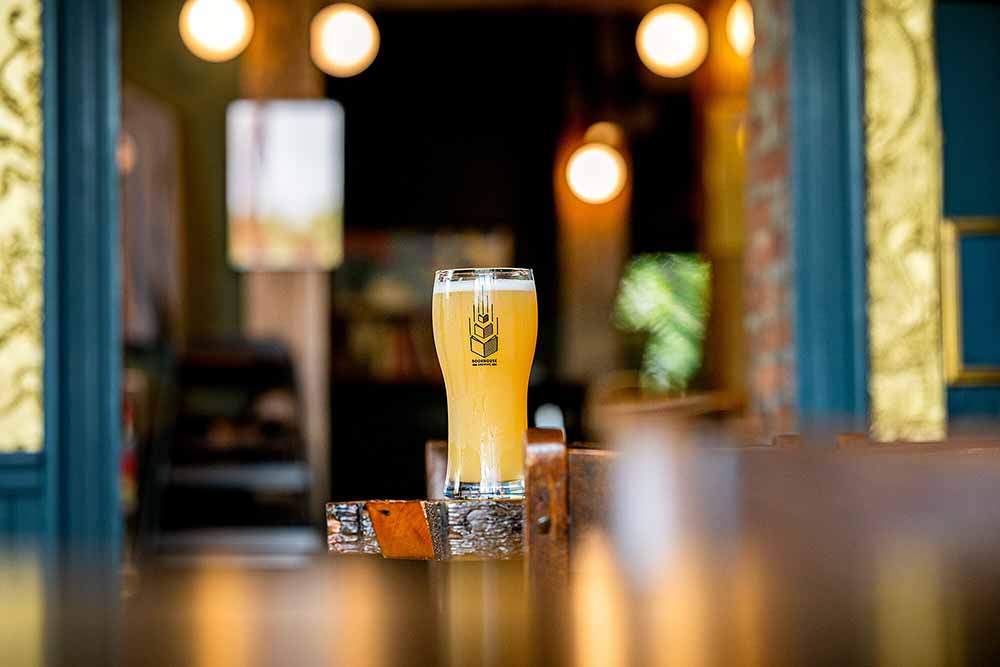 For a brewery that combines pages and pints, turn to Bookhouse Brewing, a small taproom in Cleveland's Ohio City neighborhood (not to be confused with Denver's Fiction Beer Company, another literary favorite!).
Bookhouse focuses on innovative yet approachable beers. But the real highlight of this local watering hole is the snug reading room. While drinking, kick back in your own library, decked out in a bathrobe and slippers, and sipping on some high-quality suds.
Liked this article? Sign up for our newsletter to get the best craft beer writing on the web delivered straight to your inbox.