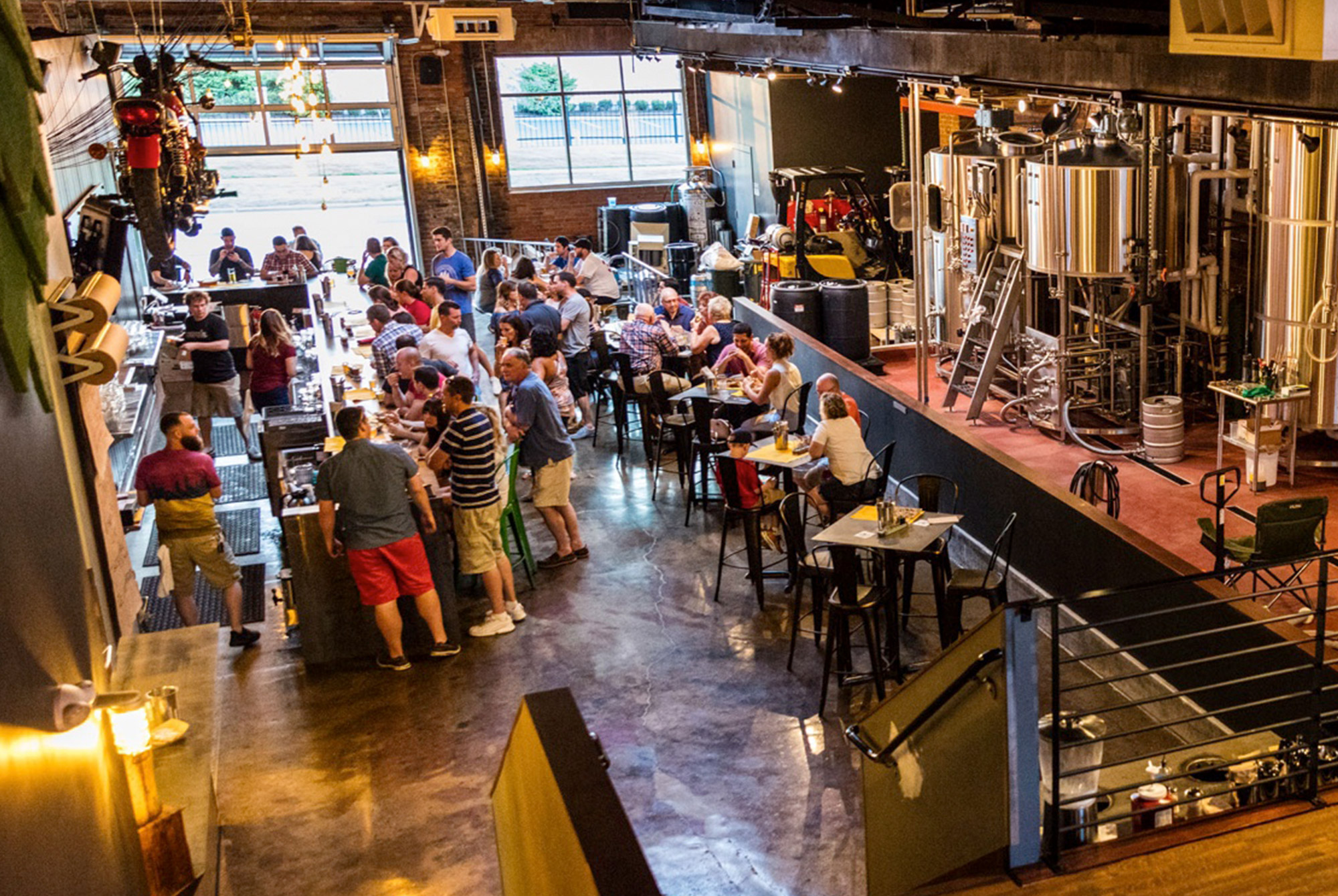 Photo courtesy of Noble Beast Brewing Co.
Do you know where to find the best breweries in Cleveland, Ohio? What about this: Jimi Hendrix's contract for Woodstock stipulated that no act could play after him. The scheduled performance times went so far off that he didn't take the stage until 9:00 AM Monday morning!
If you have seemingly useless trivia swirling around in your cranium with no useful outlet, it's time for a creative release. Our current theory: there's no better place to test your random knowledge than at a craft brewery or bar. Spending a night digging into random details about Jimi Hendrix's life while downing a couple local pints seems like the perfect way to spend some time.
That's the mission behind Last Call Trivia, a company focused on getting you together with your friends to get out to your favorite places to eat, drink, and play trivia. Asking us to "Stay Thirsty" and "Keep Them Guessing", Last Call Trivia designed its trivia nights specifically with the craft beer industry in mind. Just take a look at their logo below. The design combines a quotation mark with the inside of a pint glass to represent their thirst and passion for knowledge.
Started in 2007, Last Call Trivia has grown to feature trivia nights in hundreds of bars across the country. Calling Ohio home, Last Call Trivia teamed up with Hop Culture to help us find the best places to drink and simultaneously stretch our IQ in one of the Buckeye State's most vibrant beer scenes — Cleveland.
Below you'll find our picks for the five best breweries in Cleveland. Bonus: We've also included the dates and times for a few popular Last Call Trivia nights, so you can get out and start playing!

The Best Breweries in Cleveland, Ohio
Noble Beast Brewing Co.
1470 Lakeside Ave | (216) 417-8588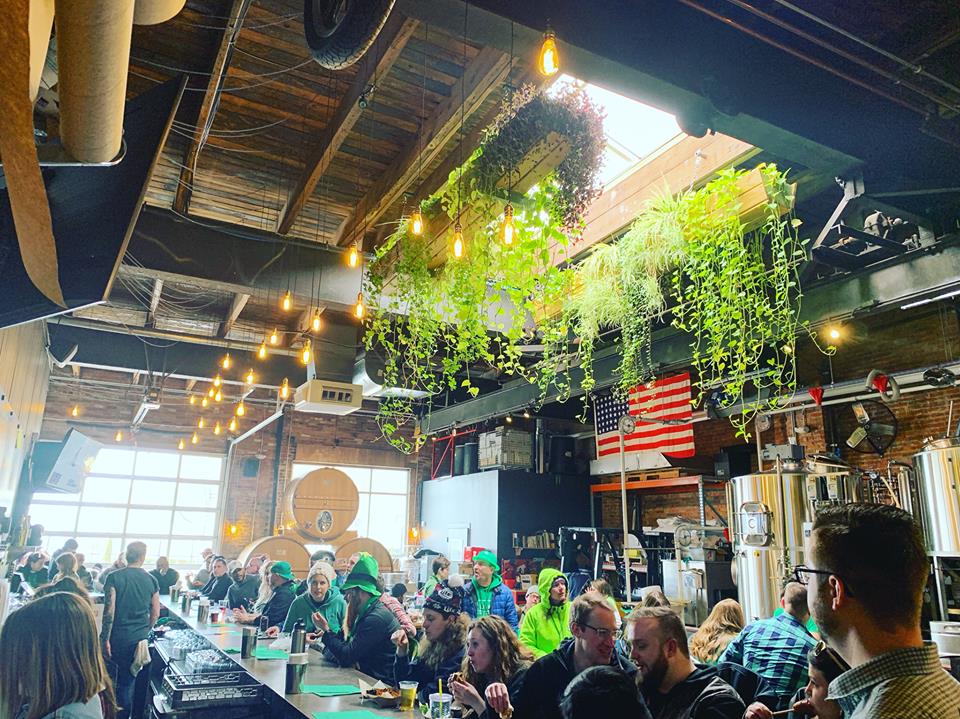 Following the model of a traditional brewpub, Noble Beast Brewing Co. showcases ridiculously delicious beer alongside innovative food. Started by Shaun Yasaki in 2017 this 10BBL brewhouse puts a heavy focus pairing beer with bites.
Shaun's past experience brewing at Fat Head's Brewery and Platform Beer Co. prepared him to venture out on his own. Proud of its grassroots heritage, Noble Beast is a nod to both the traditional German roots of Noble hops and the American beast side of creativity and innovation.
BONUS: If you're looking to order a glass of Catchweight Kolsch or Kapitan Alt Bier while munching on a spent grain Bavarian pretzel or CLE Corndog and simultaneously answering burning questions stop by Noble Beast's next Last Call Trivia night: Every Tuesday at 7:00 PM.
Masthead Brewing Co.
1261 Superior Ave | (216) 206-6176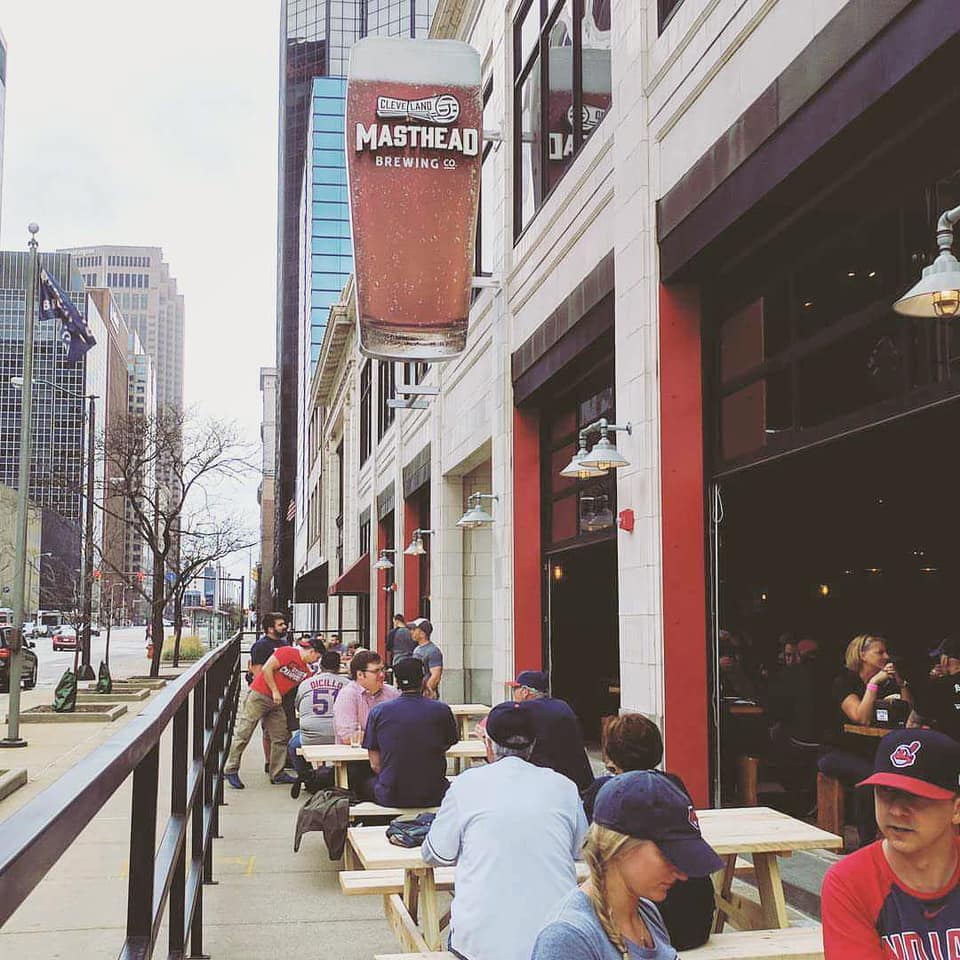 Located in the historic Bryant Building, Masthead Brewing Co. combines the history of Cleveland with historically well-brewed beer. Co-founders Frank Luther, Matt Slife, and Mike Pelechaty named their brewery after a little local lore.
Prepare yourself for a great tidbit of trivia — Ohio's second largest city was originally named Cleaveland after General Moses Cleaveland, a veteran of the Revolutionary War, who settled the town. By 1831 Cleaveland had grown large enough to warrant a local newspaper. The editors of the paper ran into a problem when they tried to fit the name "Cleaveland" on the top of their publication, leading them to boldly drop the extra "a" from the paper's name on the masthead. The Cleveland Advertiser went to print on January 6th, 1831.
With a spirit for bold and innovative beers, Masthead Brewing Co.'s nostalgic sense of place is reflected in their brews. From a Haunted Hayride Pumpkin Ale to an Extra! Extra! New England IPA.
Terrestrial Brewing
7524 Father Frascati | (216) 465-9999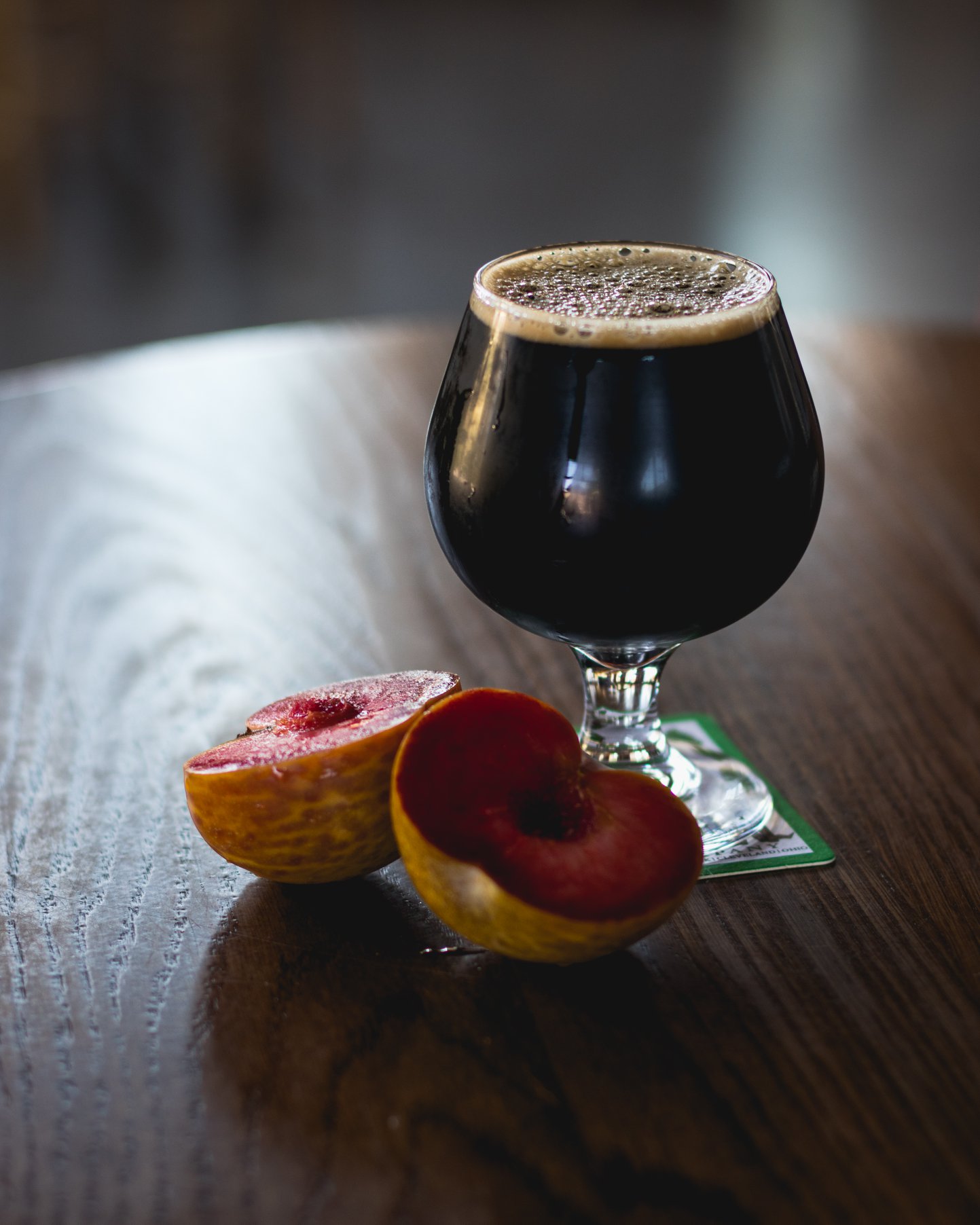 For small-batch beers with a view, stop by Terrestrial Brewing Co. Situated right on the banks of Lake Erie in the Battery Park neighborhood, Terrestrial is the brainchild of co-founders Ryan Bennett and Ralph Sgro.
Boasting an adventurous collection of beer from a Cuke Berliner Weisse infused with cucumber to an Old Bay Space Chimp Wit with an addition of Old Bay in the boil, this two-year-old establishment has quickly become a local, perennial favorite.
BONUS: In fact (pun intended?) they even attract a great crowd for their weekly Last Call Trivia nights taking place every Wednesday at 8:00 PM.
Saucy Brew Works
2885 Detroit Ave #2734 | (216) 666-2568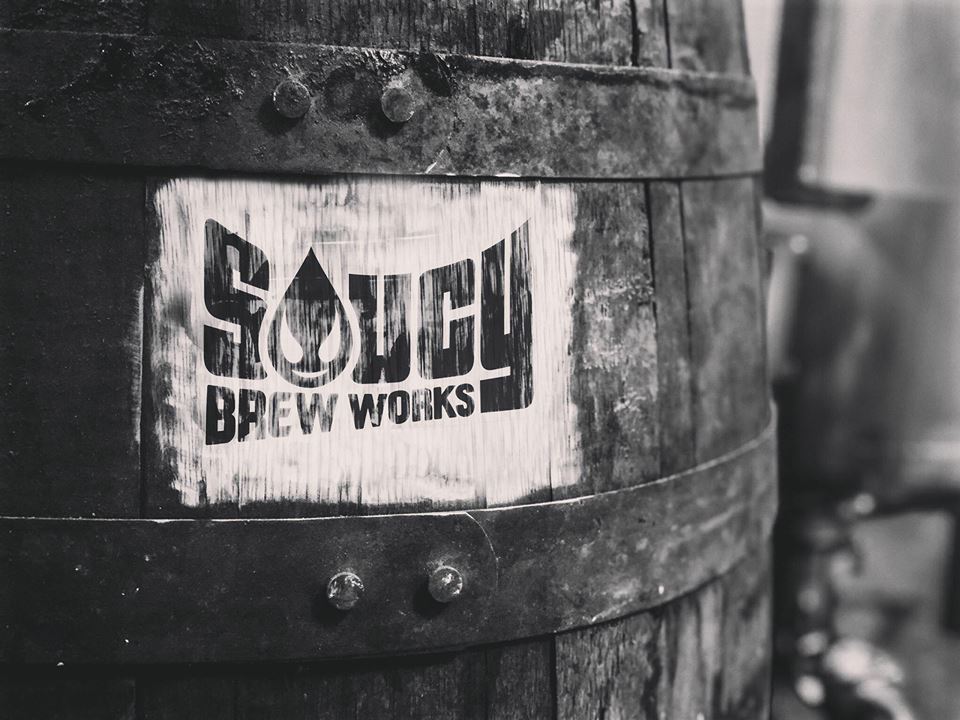 Born and brewed in the land, Saucy Brew Works started when two beer fanatics — Brew Master Eric Anderson and Entrepreneur Brent Zimmerman — teamed up to turn the Steelman Building into a killer brewery.
Committed to Cleveland, Saucy Brew Works combines community spirit with a fantastic tap list. If you visit, try their core Habituale Kolsch Style Golden Ale, a tasty beer that makes Saucy one of the best breweries in Cleveland. Or, if you're feeling adventurous, venture into their wild series. Unique flavor combinations include peach guava and strawberry chamomile wild ale.
Bookhouse Brewing
1526 W 25th St | (216) 862-4048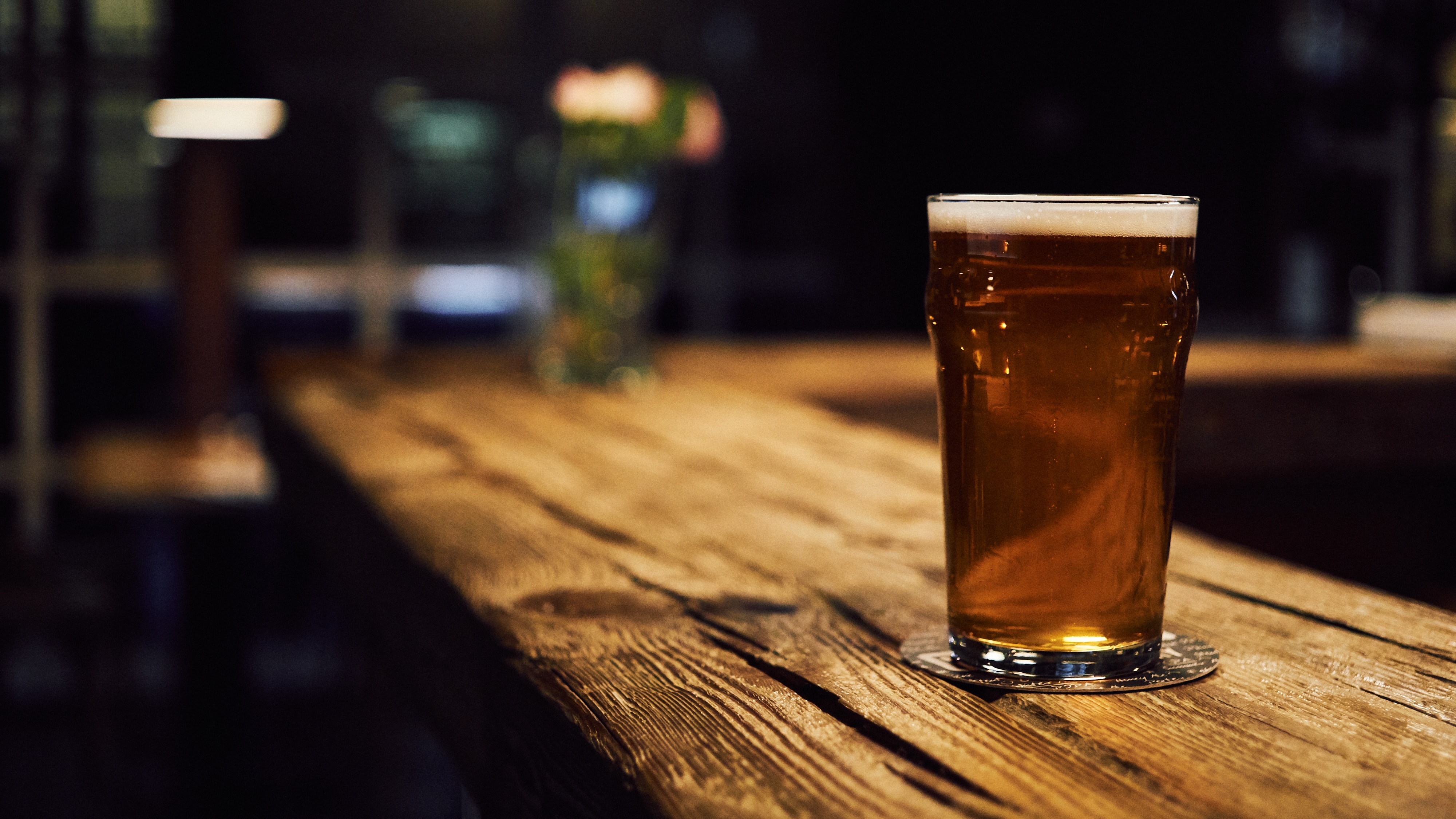 If you're going to win at trivia, you'll probably need to brush up on your summer reading. For a brewery that combines pages and pints turn to Bookhouse Brewing, a small taproom in Cleveland's Ohio City neighborhood (not to be confused with Denver's Fiction Beer Company, another literary favorite!).
Bookhouse focuses on innovative yet approachable beers. But the real highlight of this local watering hole is the snug reading room. While you're drinking, kicking back in your own personal library, decked out in a bathrobe and slippers and sipping on some high-quality suds.
BONUS: Once you've filled your brain with knowledge put your large cranium to the test at Bookhouse's weekly Last Call Trivia night Thursdays at 7:00 PM.
Liked this article? Sign up for our newsletter to get the best craft beer writing on the web delivered straight to your inbox.