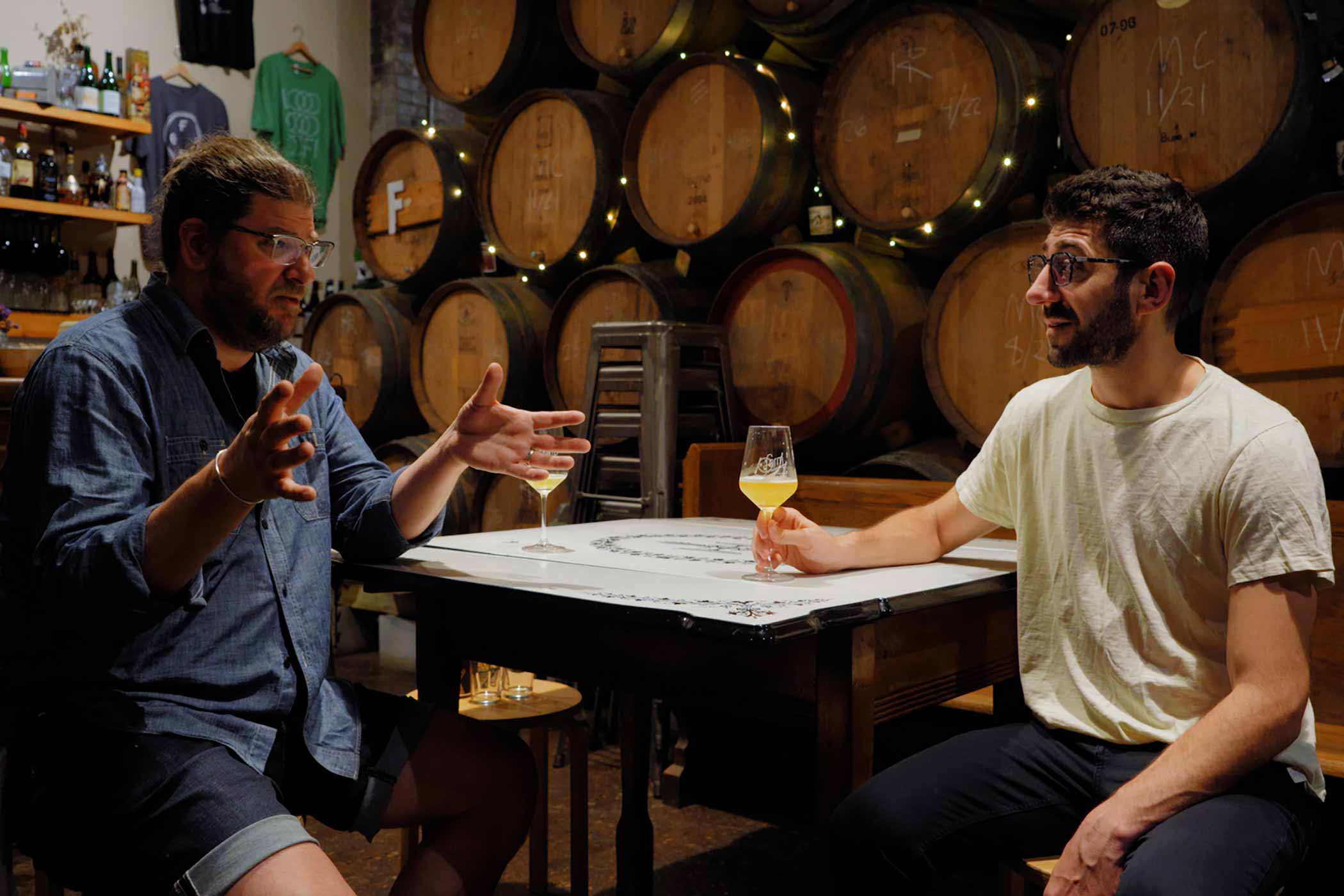 Fermentery Form Founder Ethan Tripp (on the left) sharing a beer in his taproom with Hop Culture Founder Kenny Gould | Photography courtesy of Rocketfuel
Updated on September 27, 2022
In a city as passionate as Philadelphia, where people bleed green and silver (fly, Eagles, fly) and Philly cheesesteaks and Cheez Whiz run through the streets, it should come as no surprise to find an equally vibrant and pulsing craft beer culture. Something Hop Culture Founder Kenny Gould discovered first hand when he discovered the best breweries in Philadelphia for Untappd's new YouTube travel show.
Next Exit: Philadelphia, presented by Untappd for Business, just dropped and you are not going to want to miss it!
In Philadelphia, Gould travels down a back alley to a rolled-up garage door with a little green light on to visit one of Hop Culture's 12 Best Breweries of 2021.
He also challenges the head brewer of a lager-loving-industry hidden gem to a foam chugging race.
And drinks at one of the top five places in the world to have a beer.
The City of Brotherly Love Shows Love to Beer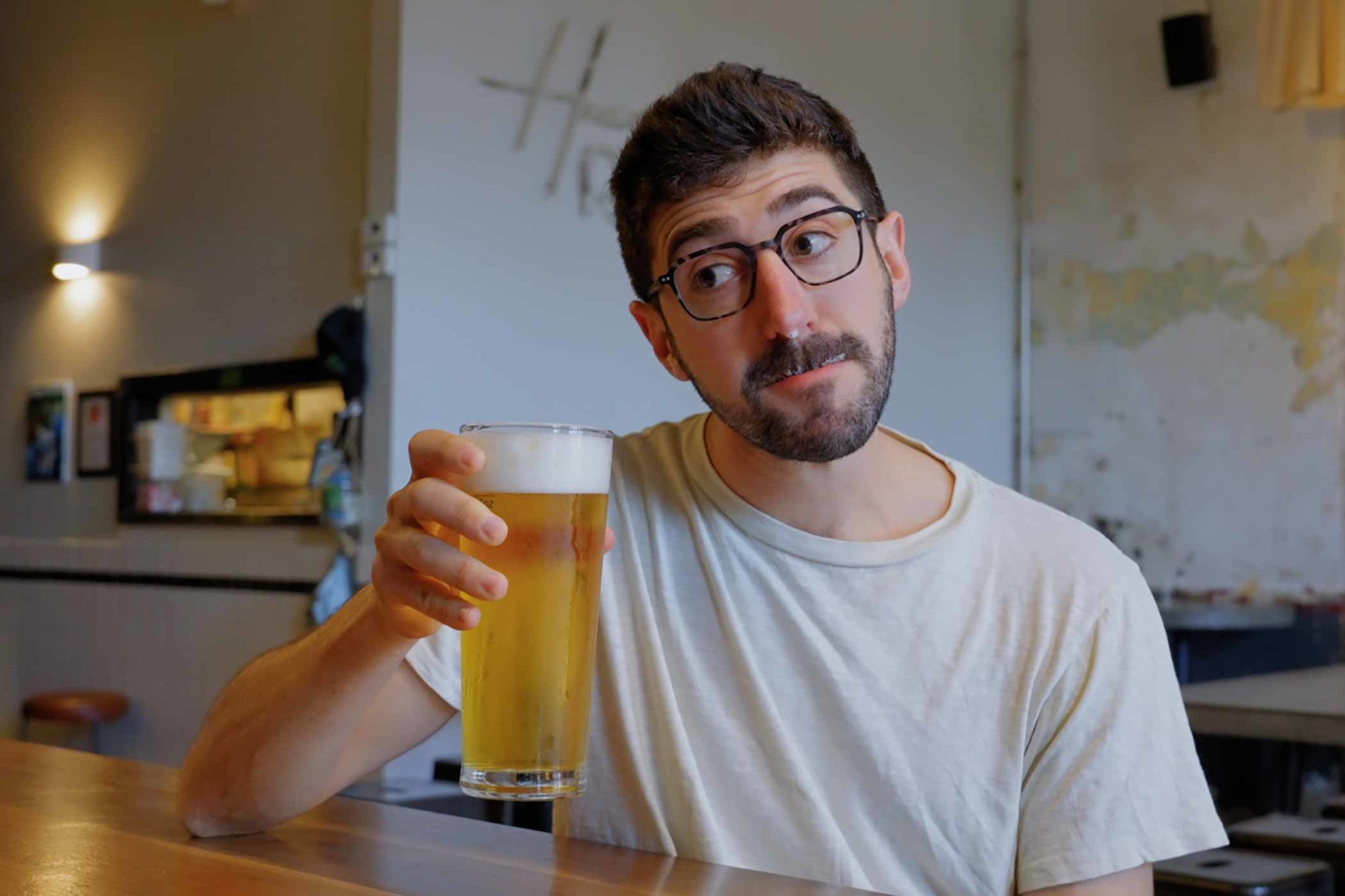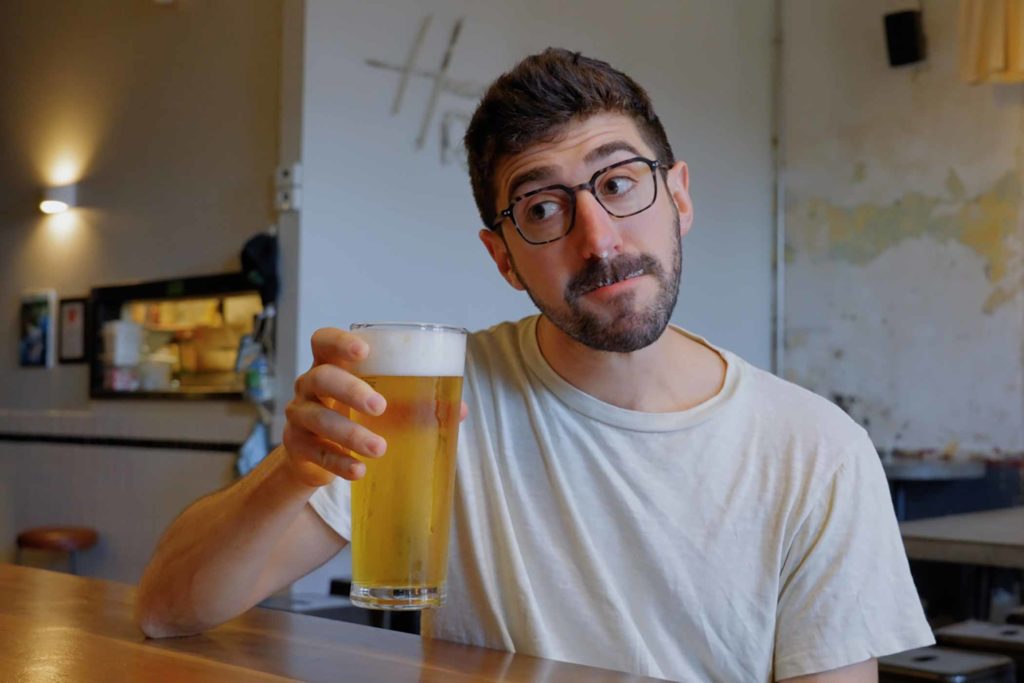 From a brewery marrying Russian literature and brewing to a European lager-focused star offering traditional Czech-style pours for a side-pull faucet to an award-winning craft beer bar, the City of Brotherly Love is showing its true colors when it comes to their passion for craft beer.
Below you'll find our picks for the nine best breweries in Philadelphia, Pennsylvania.
Hop Culture's Favorite Breweries and Bars in Philadelphia
Crime & Punishment Brewing Co.
2711 W Girard Ave | (215) 235-2739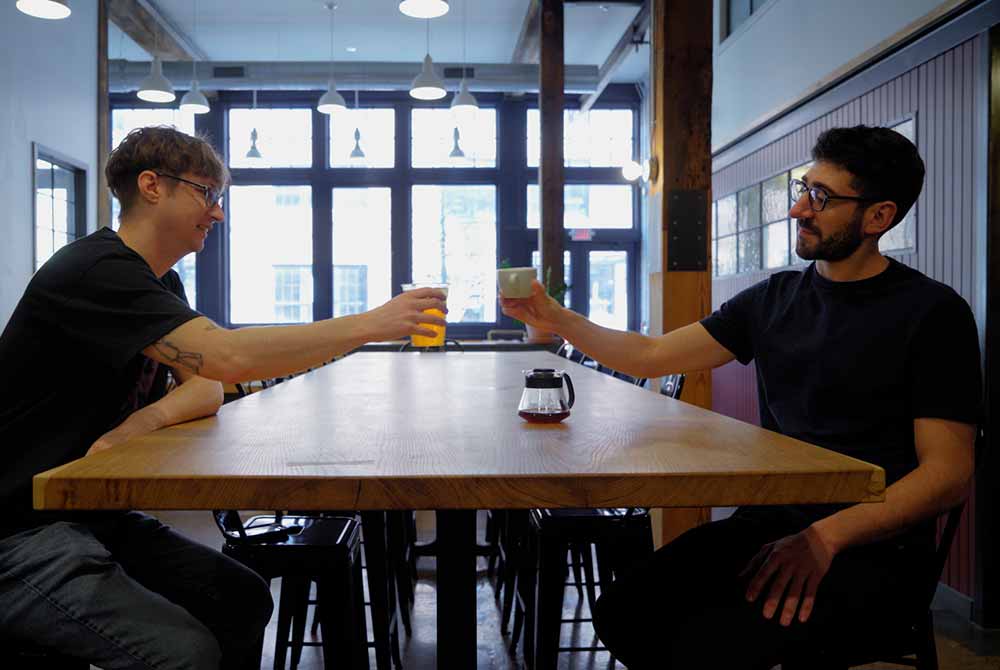 With a masters degree in theological philosophy, Mike Wambolt founded Crime & Punishment (C&P) mere blocks from the Rocky Steps to combine two of his loves—Russian Literature and brewing. "Because I couldn't do anything with that degree," laughs Wambolt in Next Exit: Philadelphia.
A frequent Hop Culture Juicy Brews participant and named one of our past favorite stops in Philly, Crime & Punishment continues to excel as a brewery with a point of view.
"We offer a unique take on styles that have been forgotten," says Wambolt, who refers to the brewery's takes on a gratzer, grodziskie, kvass, and gose. No one was making these styles in Philly so Wambolt wanted to attempt certain beers that would make folks go, "Oh wow, what is this thing that tastes like sausage lemonade I'm drinking?"
But alongside the historical styles, C&P dabbles with crowd pleasers, still putting their own spin on them. Brewing imaginative beers from their Vistok Double IPA with Citra and Galaxy to their Shamanka Sour Ale with pineapple, guava, and coconut, C&P showcases its distinctive beers with flair.
Crime & Punishment is a brewery unlike any other in the country.
Fermentery Form
1700 Palethorp St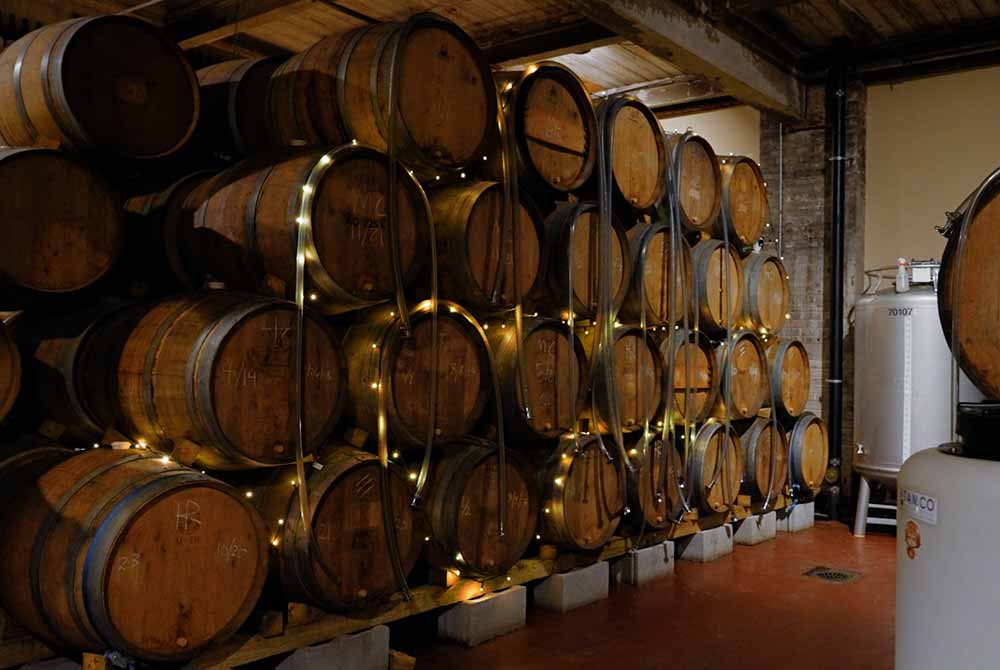 Although we named Fermentery Form one of the best new breweries of 2018 and then one of "The 12 Best Breweries of 2021," the West Kensington brewery remains something of a hidden gem.
And maybe that's by design. The brewery is only open sporadically on certain days by announcement only.
If the green light is on, beers are ready to taste.
It's a tradition taken from little chicarias or places where people made chica, a drink from corn.
Bodegas would make this product generally in someone's house. "You would need to lead them there somehow," says Fermentery Form Owner Ethan Tripp in Next Exit: Philadelphia, who notes that usually a bouquet of flowers outside meant chica was ready. "You could go in and have a couple glasses, but there might not be more for another week or two, so you wouldn't see anything until the flowers went back up."
It's a concept Tripp really relates to because "in my mind, with the kind of beer we're making, it takes a long time…there could be lags when we have no beer," says Tripp. "That idea that it's not this storefront, which means to people nine to five, it's always open, always available. We could never do that except when something special happens. Then, you know, you can come in and get the good stuff.
Similarly, finding the small Fermentery Form taproom requires walking down an alley to sample some of their elusive, evocative beers.
Fermentery Form focuses on mixed-fermentation offerings that are subtle and nuanced. "We're really big fans of all of the old-school saison," says Tripp. "We're trying to bring back some of those flavors and think about what those beers were actually like."
And, while there isn't an ounce of bombast to this brewery, you'll find beer fans eagerly posting "ISO" (in search of) on most of Fermentery Form's Instagram posts. It's the same reason that folks are so passionately attracted to breweries like The Referend, The Ale Apothecary, or Floodland. These breweries are unabashedly themselves and produce such special, engaging beers that fans desperately want to be a part of their world.
If you're visiting Philadelphia, we highly recommend a visit to the world of Fermentery Form.
Human Robot
1710 N 5th St | (215) 978-4000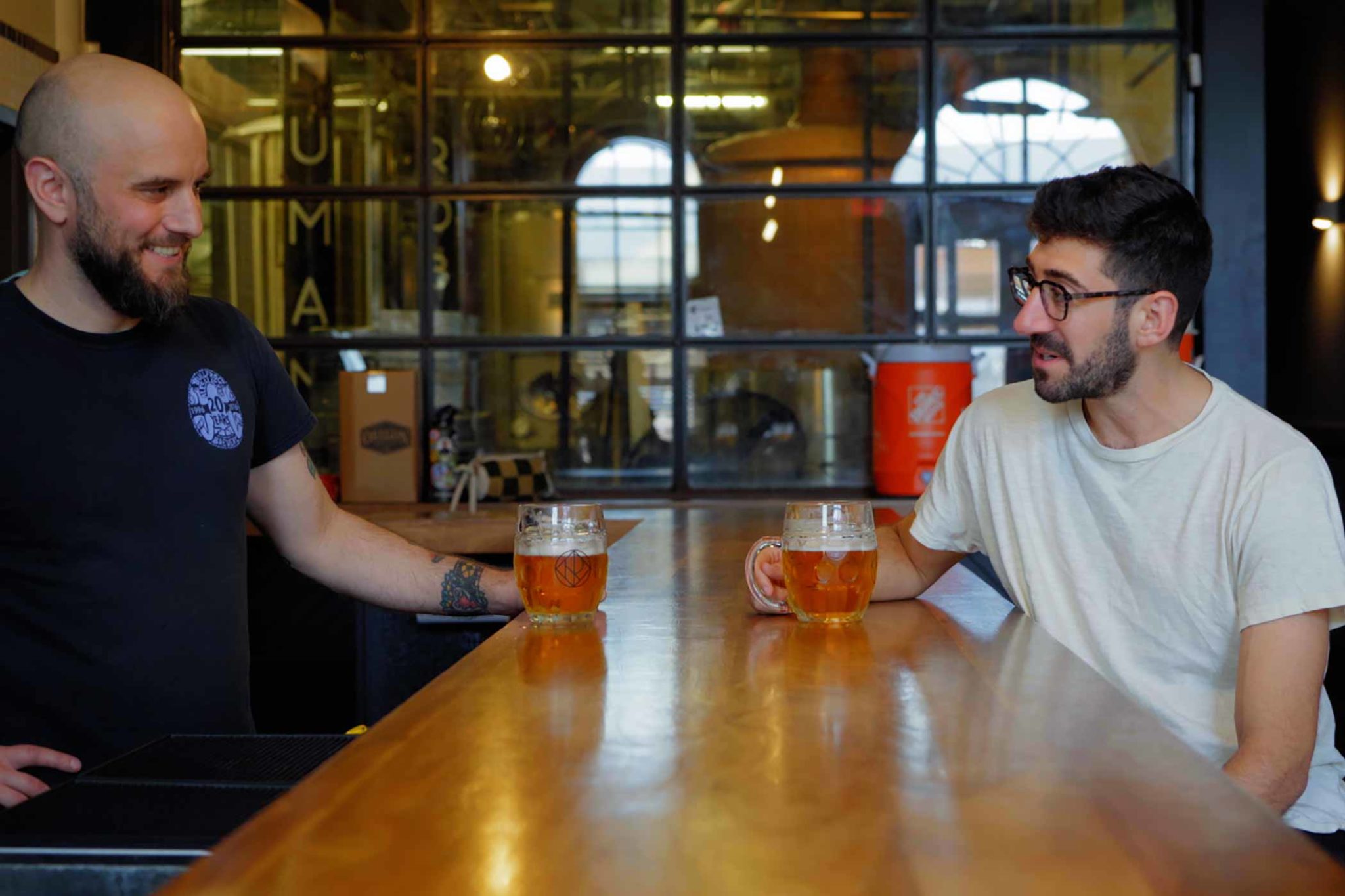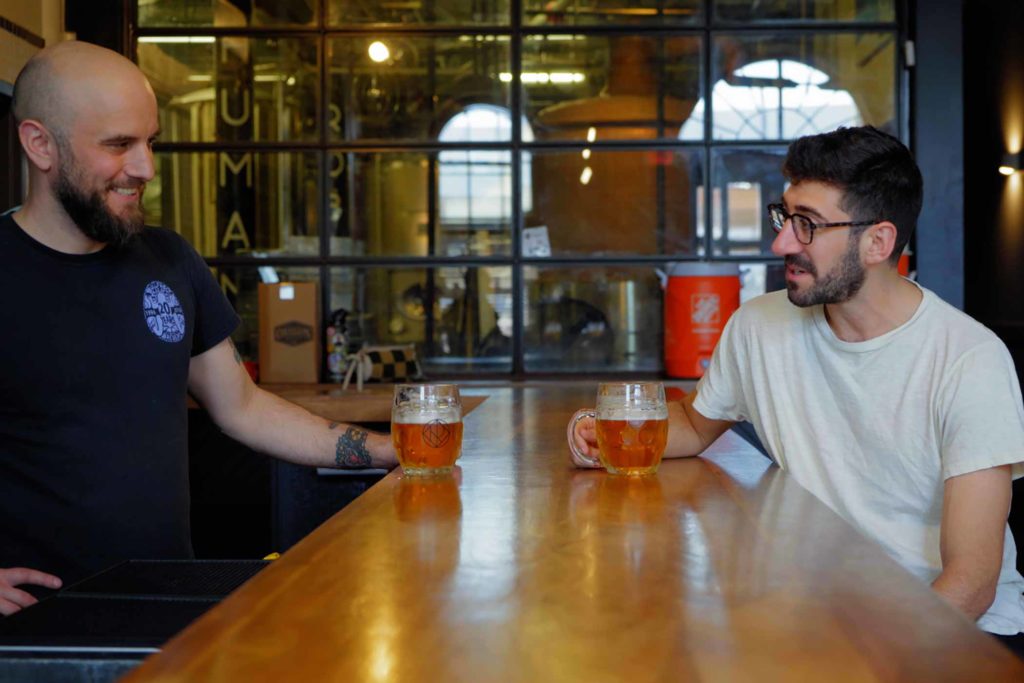 Somehow in a crowded city and beer scene like that in Philadelphia, Human Robot manages to stand out from the pack.
And that's saying a lot. Especially because the entire local industry seems to feel the same way about Human Robot.
"Philadelphia and the surrounding four counties are home to ninety breweries, but there is one I keep hearing about again and again, especially from industry people," says Gould. "And when you hear about a brewery from other people who work in the beer industry, it's usually pretty good—that brewery is Human Robot."
With a heavy focus on European lagers thanks to its 3-vessel German brewhouse, Human Robot includes old-world touches across the taproom, but with a contemporary approach.
"We oddly try to push the boundaries of traditions," says Human Robot Head Brewer Andrew Foss in Next Exit: Philadelphia. "If we were a bagel shop, we'd be trying to make the best damn plain bagel you've ever had in your life."
But lucky for us, in this case that means Foss showcasing Weyermann malts, some of the best in the world, in beers like Hallertau Pils German-style pilsner, or Sylt, a Northern German-style pils.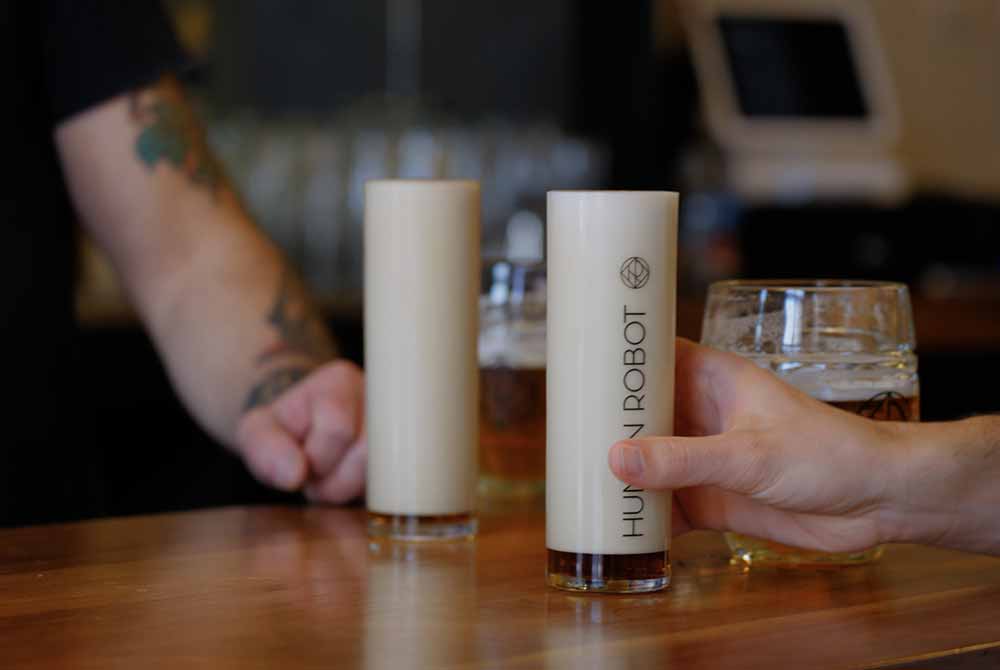 Or the Czech Lukr side-pull faucet that allows Foss to leverage unique Czech-based pours like the mlíko or "milk pour," which fills the entire glass with only wet foam. Although Human Robot puts its new-world spin on the old-world classic. Here, you can get a Milktube, essentially a tall glass full of foam. "A Milktube is a fun take on a tradition for us," says Foss. "It's very much like doing a shot!"
This is an industry-respected and industry-vetted brewery. Which means you need to absolutely make a stop here. Whether for an authentic European ale or lager or just to shoot a glass of foam.
Monk's Cafe
264 S 16th St | (215) 545-7005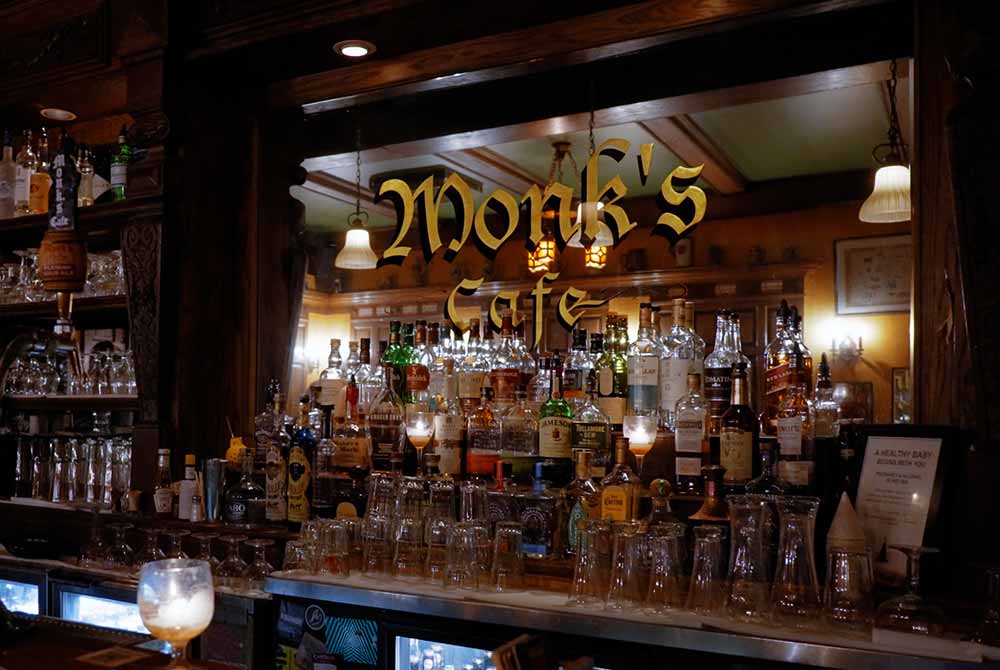 Quite simply: Monk's Cafe is one of the best places to drink beer in the world. No really, "All About Beer Magazine" named the iconic bar one of the "Top 5 Places in the World to Have a Beer."
But in reality, that's only one of a laundry list of awards the Belgian-leaning bar has racked up over the years.
Started by Tom Peters and Fergus Carey, Monk's Cafe is "on an endless mission to bring the best beers in the world to our bar for the people of Philadelphia," says Felicia D'Ambroiso, director of communications for Monk's Cafe, in Next Exit: Philadelphia.
And if Monk's can't get it, well, then co-founder Peters will probably go out and see if he can get it. "It's a tough job, but someone has to do it!" says D'Ambroiso.
It's a labor of love. One that has led to Monk's infamous "Beer Bible," which includes page after page of beer bangers highlighting some of the great beers of Belgium and now increasingly some of the best in America as well.
This year, Monk's Cafe celebrates its twenty-fifth anniversary. And in pretty stellar fashion they collabed with Vinnie Cilurzo at Russian River to brew Monk's Cafe 25th Anniversary fruited sour.
After two-plus decades in Philadelphia, Monk's Cafe has become as vital to the city as Rocky or the Liberty Bell.
And we're not even kidding.
"Beer is very democratic," says D'Ambroiso. "There is no pretention in Philadelphia; it doesn't fly here, so the realness of beer and the realness of Philadelphia definitely makes Monk's what it is."
No frills, nothing fancy. Just a place to drink the best beer in the world. Could you ask for more?
Brewery ARS
1927-29 W Passyunk Ave | (215) 960-5173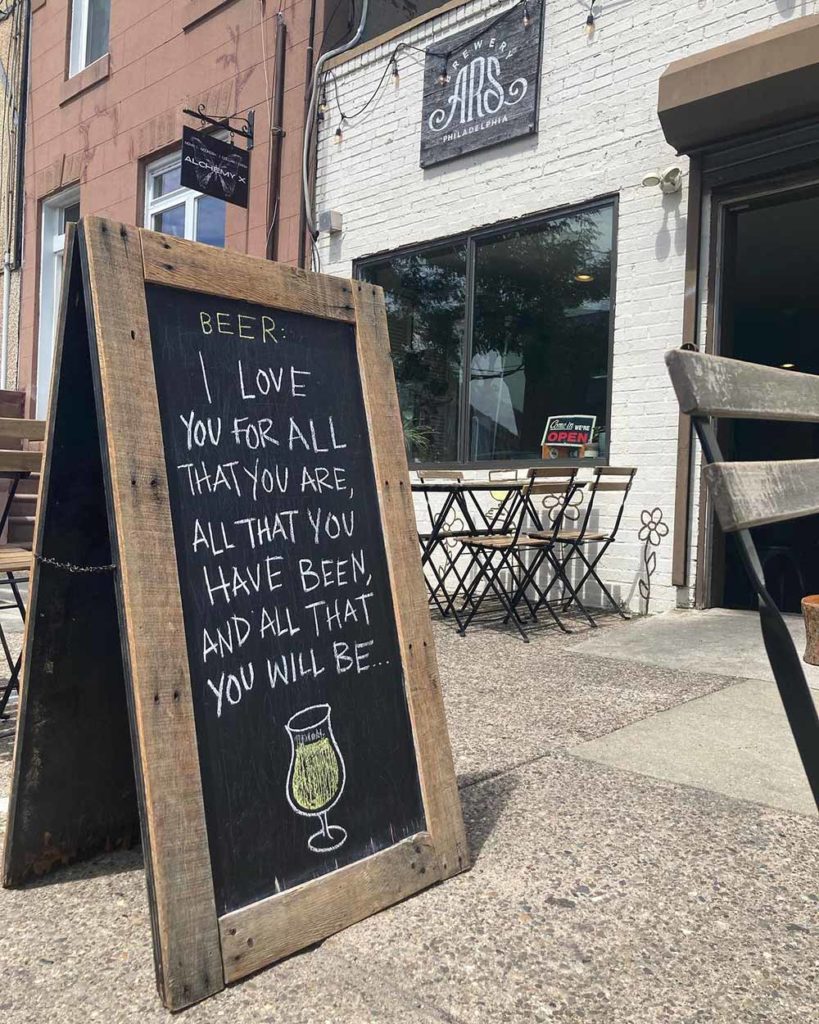 Stop us when we've said something you don't like here: A 10-BBL brewery in a South Philly garage is cranking out European lagers and American hazies.
Yeah, that all sounds great to us.
Inspired by his travels around Europe, Brewery ARS co-founder Sean Arsenault originally focused on Belgian-style beers but has branched out into other European ales and uber popular New England-style IPAs, among other styles.
Since opening towards the end of 2016, Brewery ARS has cultivated a cult-like following, launching a second location in Fishtown in the spring of 2022.
Both locations are pretty small, so when you go, expect to get cozy while you sip on fantastic pints.
Separatist Beer Project – South Philly
1646 S 12th St | (267) 534-4879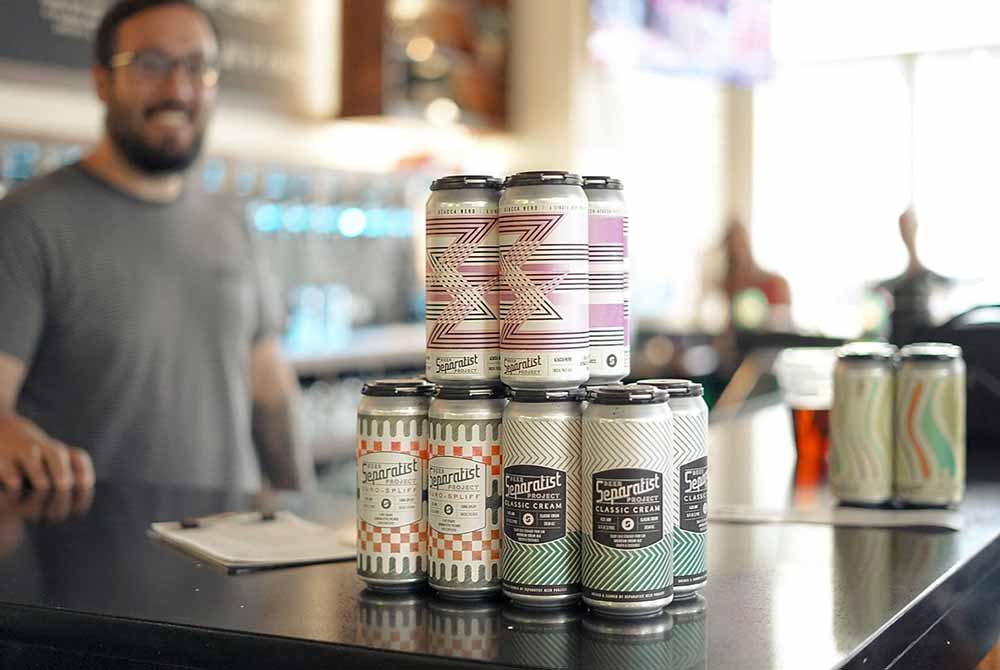 "If you ask us what we are all about at Separatist Beer Project, the answer is simple: hops, lagerbier, and spontaneous fermentation," writes the brewery on its website.
We think that sums things up pretty well at Separatist Beer Project, which leverages foraged ingredients to nail everything from humble cream ales to hoppy IPAs and crisp lagers.
This is rustic brewing at its best. But now you can find it in the city. Originally founded in Easton, PA, Separatist opened a new location in South Philly in 2019.
Now amongst the urban streets and buildings you'll find a gorgeous taproom doling out equally gorgeous beers.
As much as native Philadelphians may consider themselves gritty, Separatist offers the folks of this blue-collar town very nuanced, pitch-perfect beers from the earth.
Other Half Brewing Co. – Philadelphia
1002 Canal St | (215) 497-0640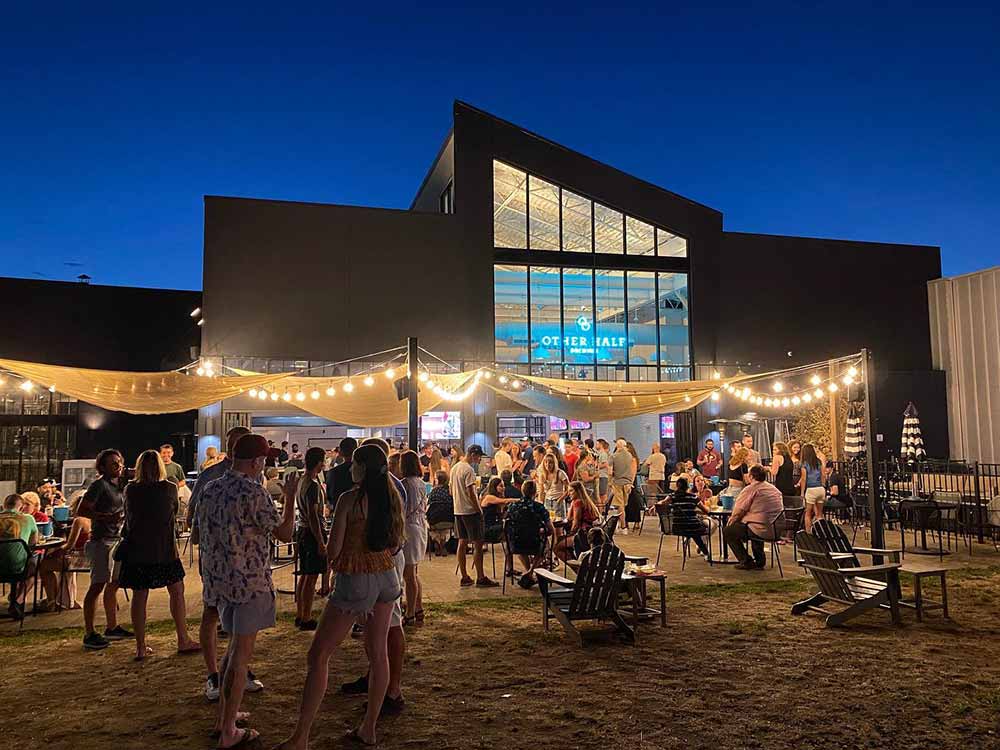 Just this year, Other Half announced the opening of a 150-seat taproom and brewery in Philly.
At the Philly taproom, you can expect much of what made Other Half famous—top-notch, award-winning IPAs of all categories.
But you'll get a bit more here too. Alongside twenty draft lines you'll find a list of cocktails, small-batch distilled spirits, and wine.
Everything can be enjoyed in the brewery's seasonal outdoor beer garden.
When we see Other Half open a taproom in a new state, we're probably going to add them to a city-specific lists. They've just garnered that kind of reputation.
Dock Street Brewing Co.
701 S 50th St | (215) 726-2337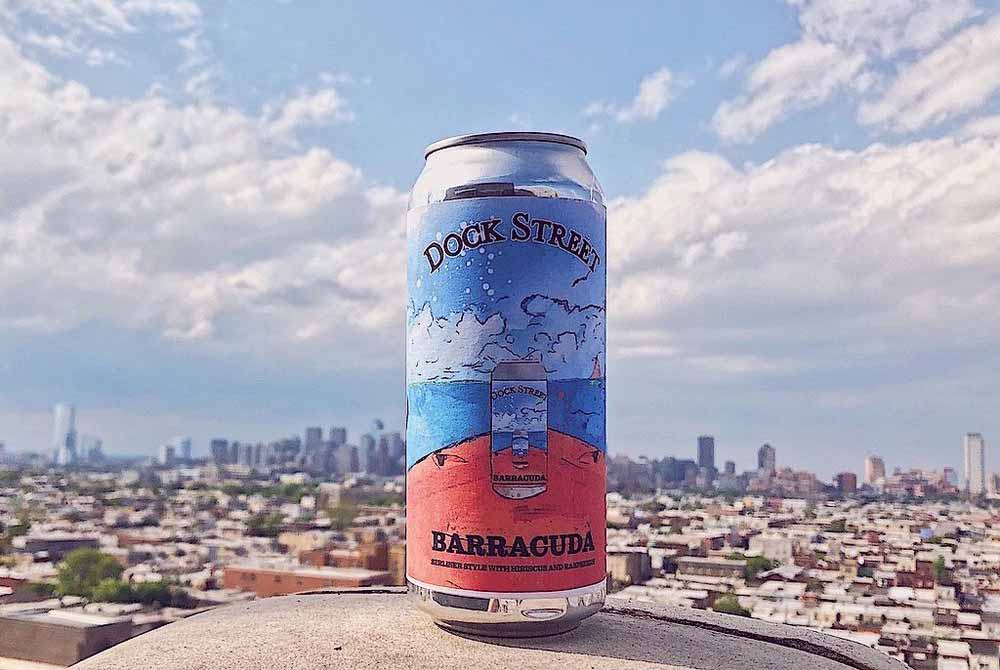 As a city, Philadelphia has a rich history.
Thomas Jefferson, Benjamin Franklin, and John Adams signed the Declaration of Independence in this city.
Benjamin Franklin tempted fate with lightning by attaching a key to a kite in a storm.
And, of course, the Eagles ended a historic NFL drought by winning the Super Bowl in 2018.
Similarly, Dock Street Brewery has a storied history.
Hailed as Philadelphia's first microbrewery, Dock Street proudly claims to be the brave sailor in a "proverbial sea of watered-down and adjunct-plagued lagers."
Years of experience have helped Dock Street hone their lager recipes (no easy task). Their thirty-five-year-old Czech-style Pilsner is a testament to the brewery's strong reputation in Philly. While their Futuro Italian Pilsner means they're not afraid of innovation.
The revered brewery even opened a second location, Dock Street South, in August of 2019.
Go here for impeccably made historic lagers.
Second District Brewing
1939 S Bancroft St | (215) 575-5900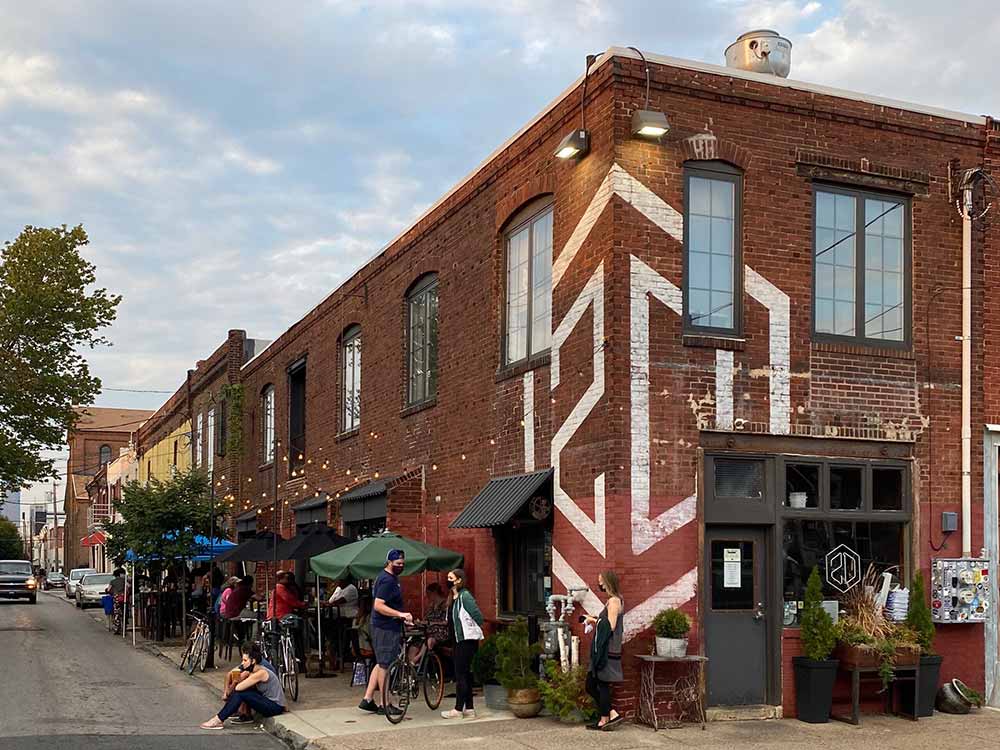 One of our Ten Best Brewpubs of 2017, this three-year-old South Philly taproom places an emphasis on quirky ingredients.
Head Brewer Ben Potts counts Dogfish Head and Tired Hands on his past resume. Now he helms the mash tun at Second District, cranking out some of the most creative beers in Philly.
Beers like Chadwick on Brett, an OG Philly-style porter spiked with a bit of brett.
And Parabolic Charge, a new-age IPA hopped with Amarillo, Simcoe, and Idaho 7.
These are the beers that prove Second District isn't afraid to play with flavors.