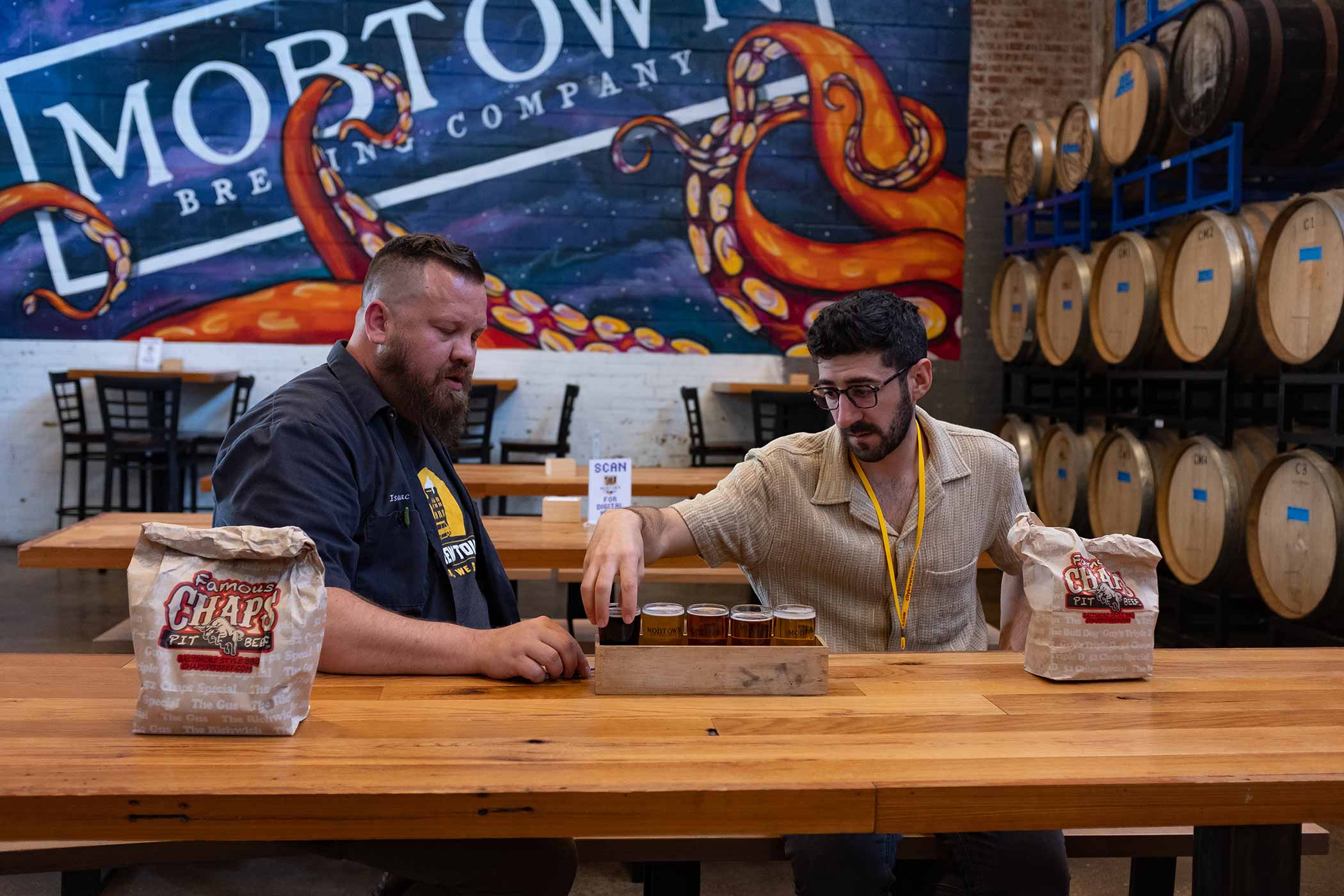 Photography courtesy of Rocketfuel
If you spent a perfect day drinking in the Charm City, what would it look like? Would you visit bars, breweries, or restaurants? All three? What would you order? What are the best places to drink in Baltimore, Maryland?
Hop Culture Founder Kenny Gould is about to show you.
Introducing the next episode of Next Exit, where Gould taps the expertise of renowned brewery tour company City Brew Tours to show him the incredible beer scene in Baltimore.
(Hint: it's full of harbor views, blow-your-mind barbecue, and unpretentious, but delicious beer).
Remind Me, What Is Next Exit?

Next Exit is Untappd's new travel show that showcases the best bars, breweries, and restaurants in cities across the world.
Premiering last November for free on YouTube, the inaugural episode took viewers on a trip to the hidden-gem food and drink destinations in Gould's hometown: Pittsburgh, PA.
"For years, all of the most interesting food and beverage shows have focused on food," says Gould. "In creating Next Exit, we explicitly wanted to explore drinking culture."
Now Gould is back, bigger, better, and beerier (we're making that a word) than ever with four new episodes showcasing Baltimore, Brooklyn, Philadelphia, and Cincinnati, respectively.
Episodes will be released each Tuesday starting on September 13, 2022, and will be available to watch for free on the Untappd YouTube channel.
Today, we take the next exit into Baltimore as Gould jaunts to what some people may not know is one of the most historic drinking cities in the country.
WATCH NEXT EXIT: BALTIMORE NOW
Kenny and City Brew Tours Bring the 'Charm' to Charm City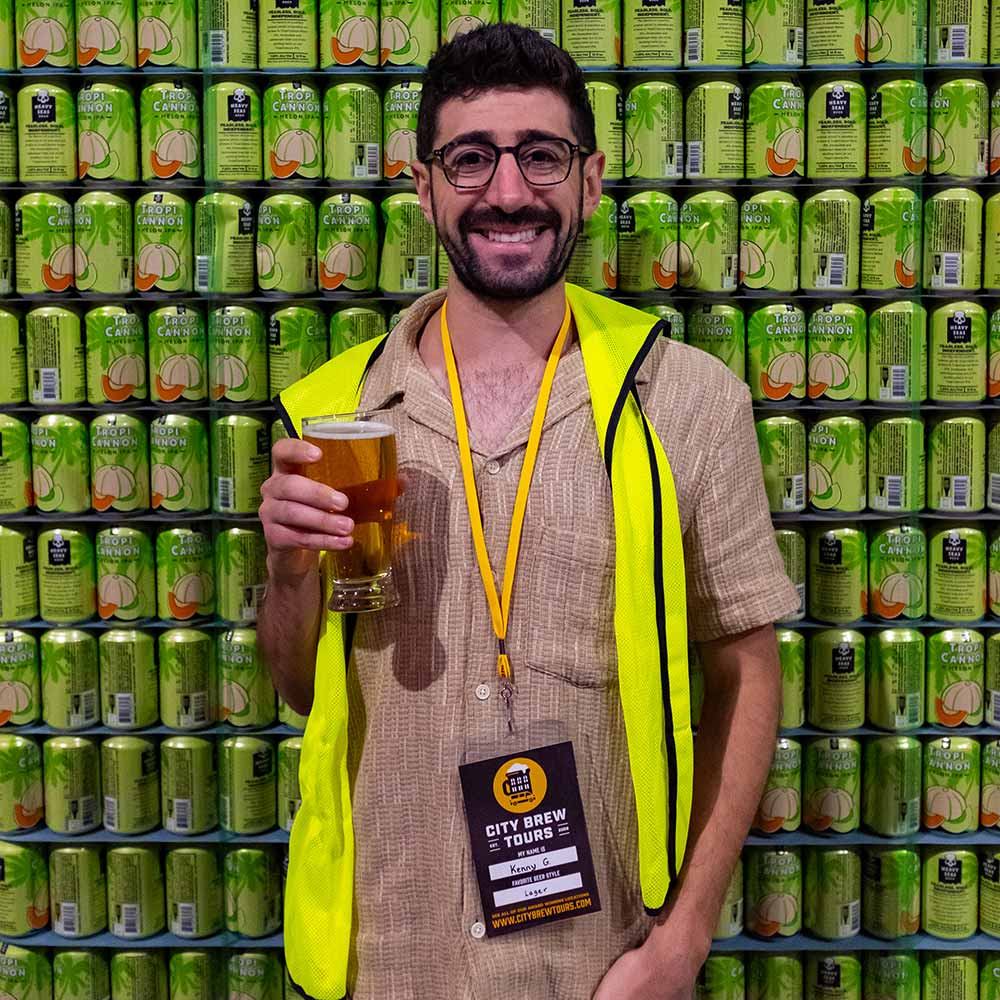 Gould starts the season in Baltimore with the guidance of our friends at City Brew Tours, North America's best and oldest brewery tour company offering tours in sixteen different locations across the United States and Canada.
"We want to craft an unforgettable experience," says City Brew Tours guide Isaac Bell, who joined Gould in Baltimore to show him the hidden-gem barbecue spots and breweries putting the "char" and "charm" in Charm City. "I tell everyone when you take a City Brew tour you don't have to think, we'll do all the work for you. We'll take you out, give you a meal, take you to different places, and choose all the beer."
Accordingly, Bell gave Gould the backstage tour at Heavy Seas with a well-made lager in hand. And unlocked the secrets of barbecue and beer pairings courtesy of a pit stop at Chaps Pit Beef and Mobtown Brewing Company, the first brewery to produce beer in the Brewers Hill neighborhood of Baltimore in forty-one years.
"Isaac is like that bouncer who slips you in behind the scenes at your favorite shows," says Gould.
And it's for that very reason that we asked Bell to take us even farther than what we saw in the episode, sharing more of his favorite breweries and bars in Baltimore.
WATCH NEXT EXIT: BALTIMORE NOW
Polling the Experts: The Best Breweries and Bars in Baltimore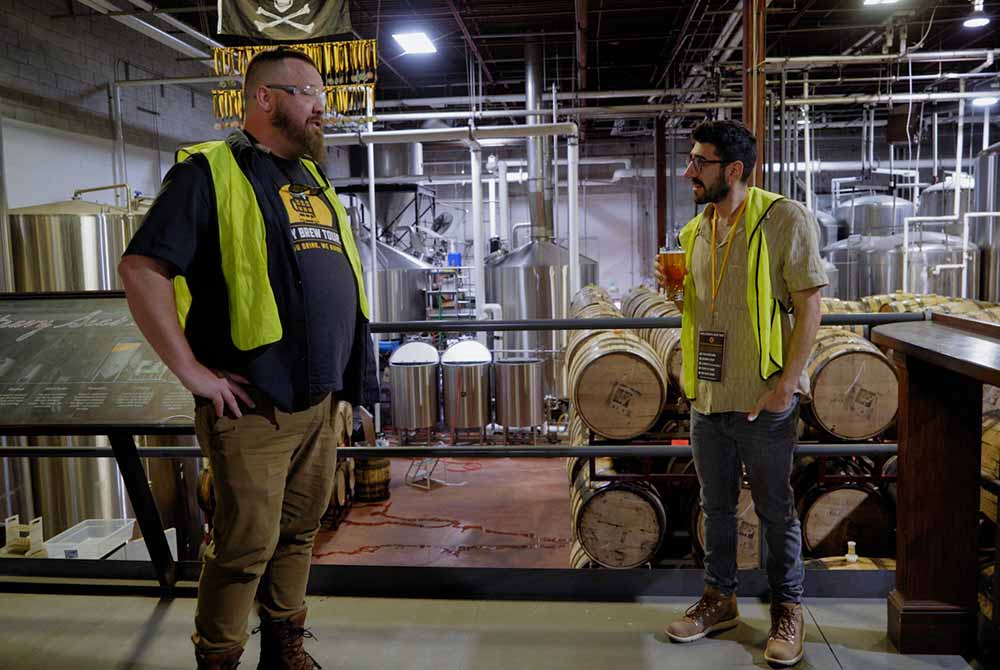 For the last six years, Bell has been guiding and educating people about beer. After all, as a tour guide for City Brew Tours, that's his exact job.
"There is no better feeling than getting someone out there with their significant other or out on a tour for a birthday or bachelor party and they say, 'I don't really like beer,' and by the end they're saying that every single beer I gave them is absolutely amazing," says Bell.
He recalls taking out a group of fifty interns at a huge accounting firm. All were over twenty-one, but more likely to grab a Bud Light Lime than a saison from a local brewery. By the end of the tour, Bell says he had "converted fifty people all at once."
It's an ethos that rings true for Bell, who has "never been a fan of chasing exotic bottle styles or hype beer while camping out and waiting for a bottle release," says Bell. "I believe that beer should be local and accessible."
And that's kind of what you'll find in Baltimore: harbor views, blow-your-mind barbecue, and an unpretentious beer scene. One that, according to Bell, was actually brewing great craft beer even thirty years ago, making Baltimore a destination. "In the early '90s there was no place you could go…people were going to Baltimore exclusively to hop around and check out places," says Bell
Today, Baltimore is a city where you are just as likely to find a mixed-culture wild ale or milkshake IPA on the shelf next to Natty Boh.
"I get it's not one hundred percent craft, but it's Baltimore," says Bell, who always has a thirty rack of Natty Boh in his fridge and can tell you the exact cost of a case at his local bottle shop ($22.87, by the way). "Natty Boh is the people's beer of Baltimore."
Regardless of what you want to drink, you certainly won't lack for options. According to Bell, Baltimore's craft beer scene is "absolutely booming!"
WATCH NEXT EXIT: BALTIMORE NOW
The 6 Best Breweries in Baltimore
Here are Bell's six favorite breweries in Baltimore
Heavy Seas Beer
4615 Hollins Ferry Rd, Halethorpe, MD 21227 | (410) 247-7822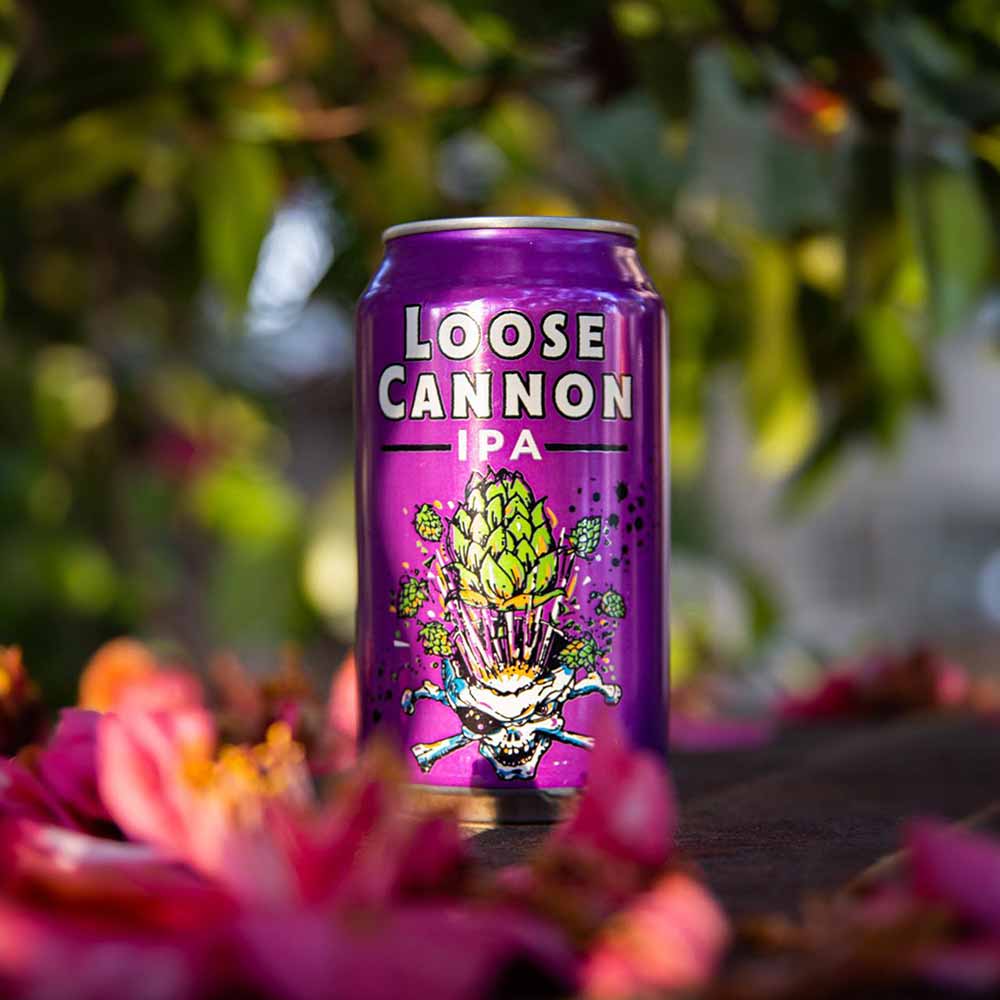 If we're talking about craft beer in Baltimore, Heavy Seas Beer comes top of mind. "When I think of Baltimore beer, Heavy Seas is iconic in terms of being there for so long," says Bell. "Their history is so rich. They paved the way for a lot of the craft beer we have now."
Even Bell has a history with the brewery. "One of my first craft beers was Heavy Seas," recalls Bell. "I was like this is absolutely delicious. Oh, they brew it here in Baltimore; this is amazing!"
Bell likes to consider Heavy Seas the gateway into Baltimore craft beer because it represents quintessential Charm City. "Baltimore people and Marylanders are salt-of-the-earth people," says Bell. "As soon as you get across the state line, there is a different vibe." Which you can find well and alive at Heavy Seas. "For people who don't know anything about craft beer and are jumping into it, they're inviting, welcoming, and have a hella cool motif with barrels, seas, and pirates," says Bell.
Oh and the beer is pretty good too.
For instance, the flagship Loose Cannon American IPA, a 2021 Brewers Association of Maryland Champion, packed with Simcoe, Palisade, and Centennial.
Or anything from the Impending Doom Series, an "ongoing series of captivating, bold IPAs inspired by our undying sense of exploration and our never ending quest to brew the most flavorful and well-balanced IPAs on land or sea," as the brewery writes on its website.
Mobtown Brewing Company
4015 Foster Ave #400, Baltimore, MD 21224 | (667) 309-3653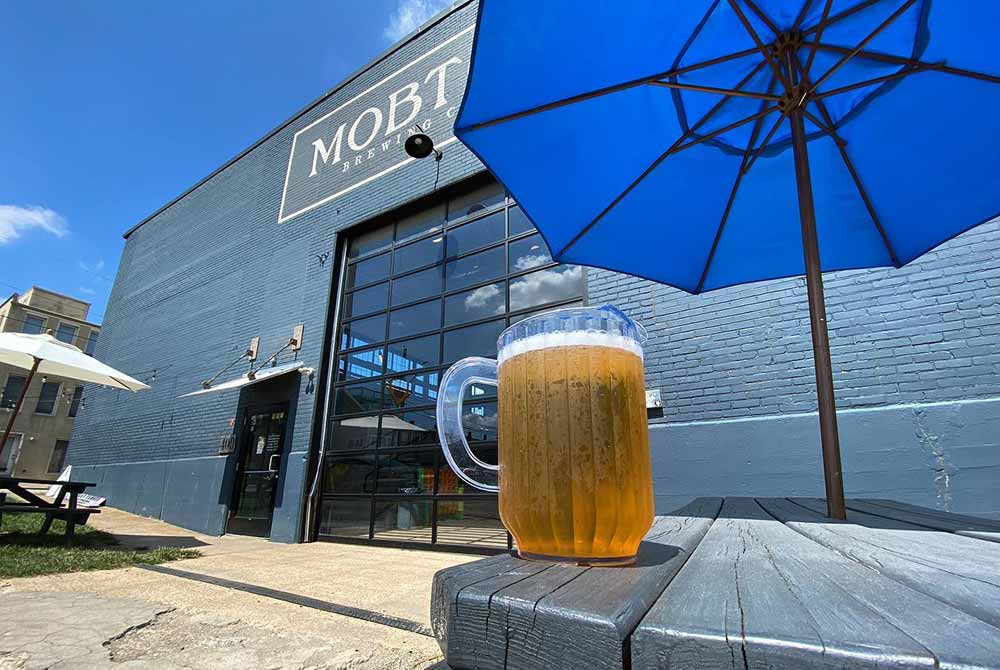 Mobtown also plays a little bit into the history of Baltimore, but with a fresh and modern twist. The first brewery to open in the historic Brewers Hill neighborhood in forty-one years, Mobtown is "not afraid to mess around with different styles, but can also brew a nice, clean traditional lager," says Bell. "They're riding that lager trend right now, which is my favorite trend in America for the past decade.
The move here, according to Bell?
On the way, grab a bag of pit beef (a classic Baltimore dish of roast beef prepared over a charcoal fire) from Chaps Pit Beef and then sit down at Mobtown with a flight of beers to find the best pairing.
"Not only do we teach you the grain to glass experience [at City Brew Tours], but we also teach you how beer and food pair together," says Bell. "And there is no better pairing than barbecue and beer!"
For his money, Bell likes pairing Punch Like A Poet, an Irish dry stout, that he calls "the winning combo." Because "it's surprising; it's one of those don't-judge-a-book-by-its-cover things," says Bell.
Regardless, you can't go wrong with any of the lagers at Mobtown next to a bag of barbecue.
Oliver Brewing Co.
4216 Shannon Dr, Baltimore, MD 21213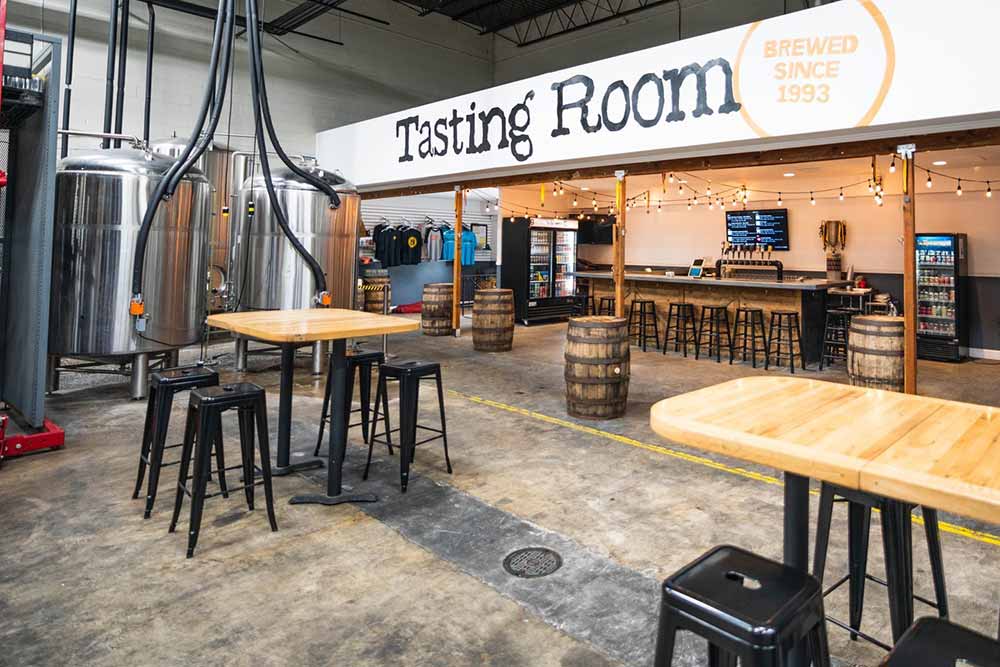 Oliver Brewing Co. originally caught Bell's attention for its focus on British-style ales. "That was a renaissance for me in beer drinking to go out and get a beautiful brown ale," says Bell.
Today, Bell says Oliver Brewing has expanded to crafting exceptionally well-balanced IPAs and fun things like milkshake IPAs and pastry-inspired stouts.
For example, BMORE Breakfast, a nitro oatmeal stout that Bell crushed on for a long time. "It was a milkshake and I could drink a lot of them," says Bell. "I would have them for breakfast and rocked it all summer."
Go to Oliver Brewing if you're looking for a wide variety of boundary-pushing styles.
Union Craft Brewing
1700 W 41st St #420, Baltimore, MD 21211 | (410) 467-0290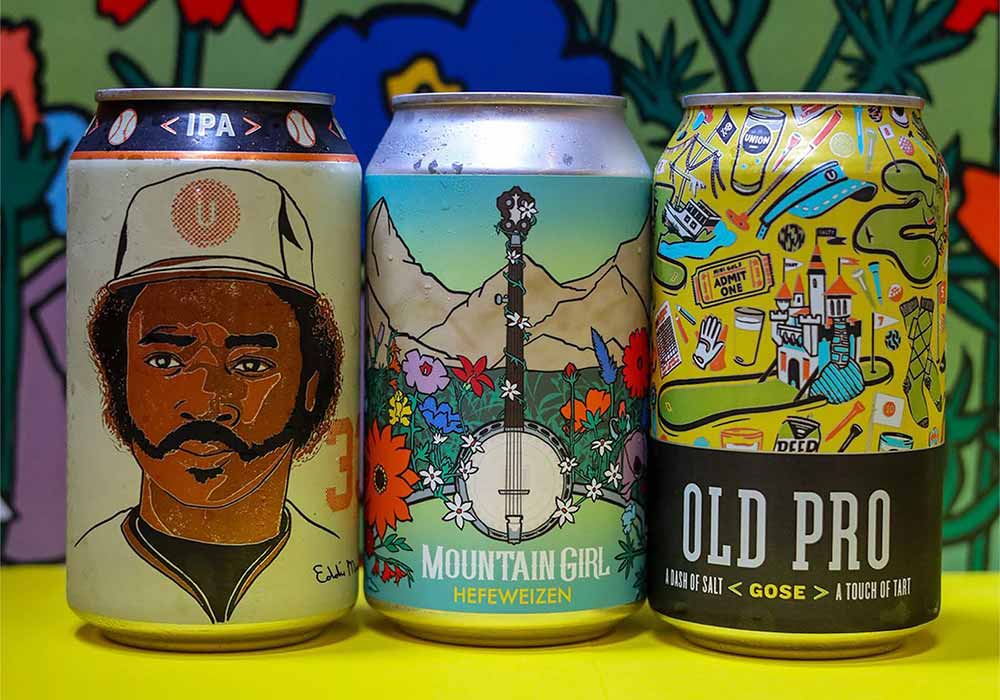 Another brewery that led a beer renaissance for Bell, Union Craft Brewing makes one of what Bell calls the best goses in Baltimore. "It's perfect," says Bell. "Not a fruited gose or an over-the-top imperial gose, [Old Pro] is just what a gose is meant to be—absolutely brilliant."
According to Bell, Union Craft's Old Pro put goses on the map in the DC Metro, Maryland, and Virginia area (DMV).
"I call goses the gatorade of beer because you're getting electrolytes from the salt, but not enough alcohol to do much damage," jokes Bell, making Union a surefire pick for Bell, especially during the hotter summer months.
Nepenthe Brewing Co.
3626 Falls Rd, Baltimore, MD 21211 | (443) 438-4846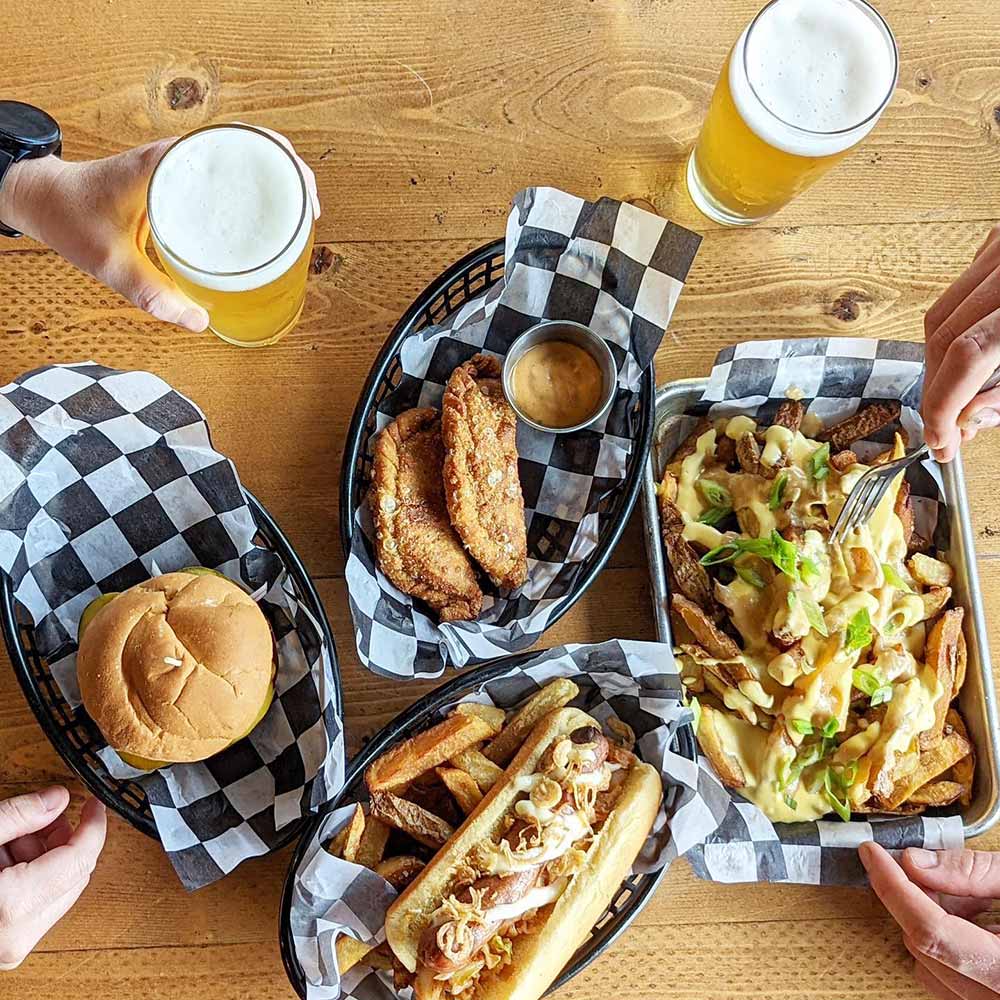 Another brewery that toes the line between traditional and contemporary, Nepenthe Brewing Co. brews out of a fairly small system down in the basement. But what's coming up from the depths of the brewery is utter perfection, impressing Bell along with many others.
"You can get a milkshake IPA loaded with lactose and double dry hopped, but also have a helles lager which is clean as fuck and such an easy drinker," says Bell.
But what takes Nepenthe Brewing over the top is its extraordinary culinary creations. At the taproom you'll find a vast variety of finger-friendly drinking food.
"I'd be remiss if I didn't mention the food program," says Bell. "It's absolutely fantastic." It's like bar food elevated into the stratosphere.
For instance, the Grown Up Grilled Cheese with provolone, havarti, and cheddar grilled crispy on Cunningham's sauerkraut rye bread. Or the Baltimore Hot Chicken Sandwich with Frank's buttermilk-brined crispy fried chicken breast, Old Bay napa slaw, Old Bay aioli, and house pickles on a griddled potato roll.
It's no surprise that Baltimore Magazine named Nepenthe Brewing Baltimore's Best Brewery Food. And it's no surprise that Bell picked Nepenthe as one of his top breweries to visit for it's ales, lagers, and amazing eats.
Waverly Brewing Company
1625 Union Ave Suite C, Baltimore, MD 21211 | (443) 438-5765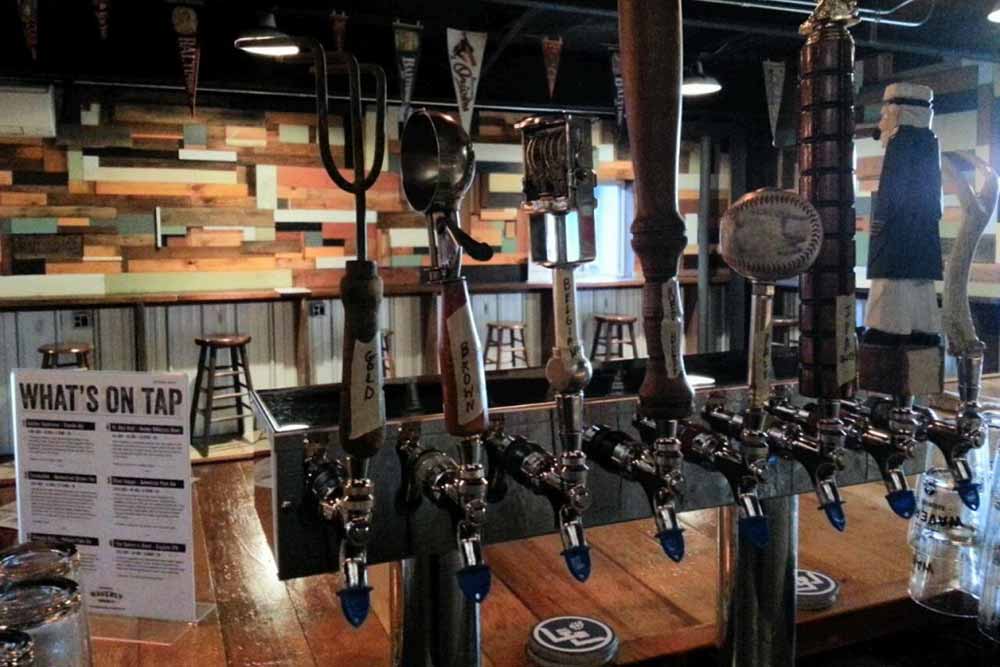 At Waverly Brewing it's all about the vibe for Bell. "They're making good beer, but I don't even know how to describe it; it's like walking into a cabin in upstate New York, Minnesota, or Canada."
Inside you'll find wild decor alongside a small 3BBL system in the back, outdoor drinking, and sometimes apparently someone with a full leg of prosciutto just slicing away and making sandwiches (at least that's what Bell found the last time he wandered in there).
"That's where I run into other people looking to have a good time," says Bell. "It's just relaxed, a great place to have a beer, sit down, and unwind."
WATCH NEXT EXIT: BALTIMORE NOW
The Best Bar + Meadery in Baltimore
Your best friends from college are visiting from out of town. You're going on a date or taking out your significant other. What's the one spot you visit? Or you're just looking for that hidden-gem spot from the locals.
Bell recommends these two places.
Max's Taphouse
733 S Broadway, Baltimore, MD 21231 | (410) 675-6297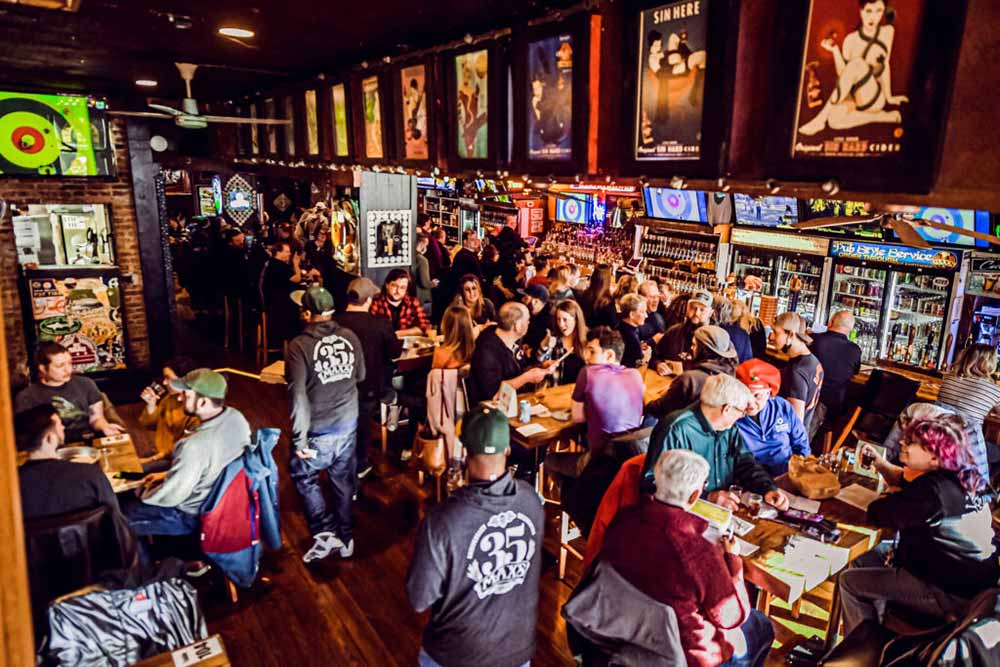 When we asked Bell to name his number one hidden-gem spot, he didn't hesitate. "I'm going to Max's Taphouse," says Bell.
Located on the square in the historic Fells Point, Max's Taphouse has over 100 beers on draft and four hand-cask lines. Not to mention the 1600 beer bottles and cans list.
"It's such a diverse range that you can get anything and everything that you love," says Bell.
Charm City Meadworks
400 E Biddle St, Baltimore, MD 21202 | (443) 961-1072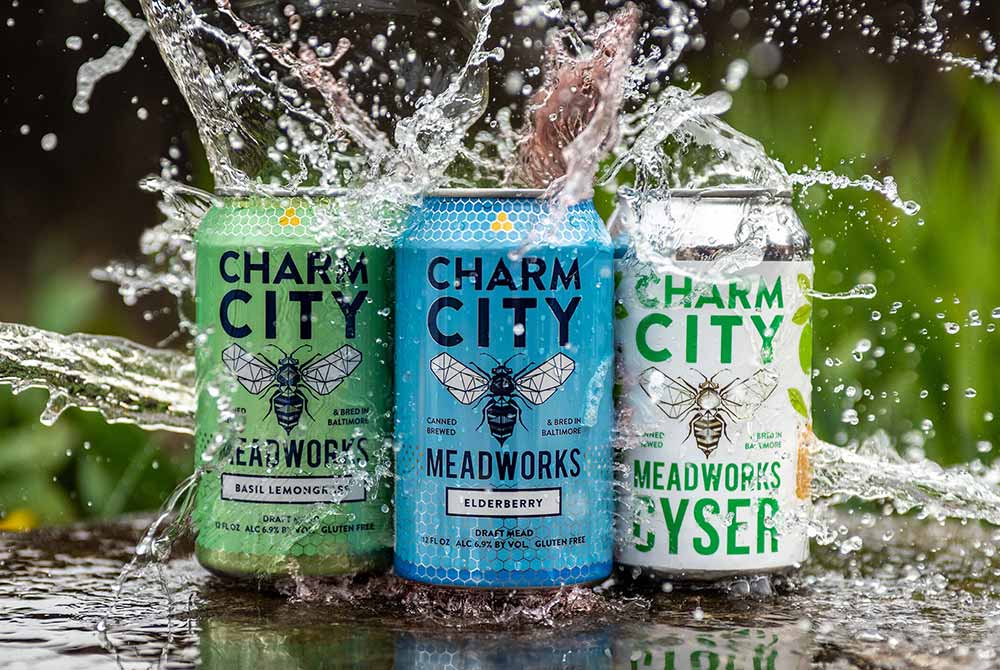 While Bell mentions both Diamondback Brewing Company and Monument City Brewing Company as potential great places to take a date or significant other for a time out on the town, ultimately he raved about Charm City Meadworks.
"For me they put mead on the map," says Bell, who notes that to him mead always meant that "thick, heavy 13% ABV syrup-y, get-wasted-in-the-hot-sun-at-a-renaissance-festival-and-feel-terrible-for-the-rest-of-the-week mead."
But at Charm City, you'll find sessionable mead between 5-7% ABV. And while they have the higher alcohol meads too, they're definitely elevated.
Plus, they have a great vibe. "It's a cool little spot to go play board games, have mead, relax, and not worry about having too much," says Bell. "They've made mead accessible and changed my mind on what I think about it."
Honorable Mention: 3 Best Breweries Just Outside of Baltimore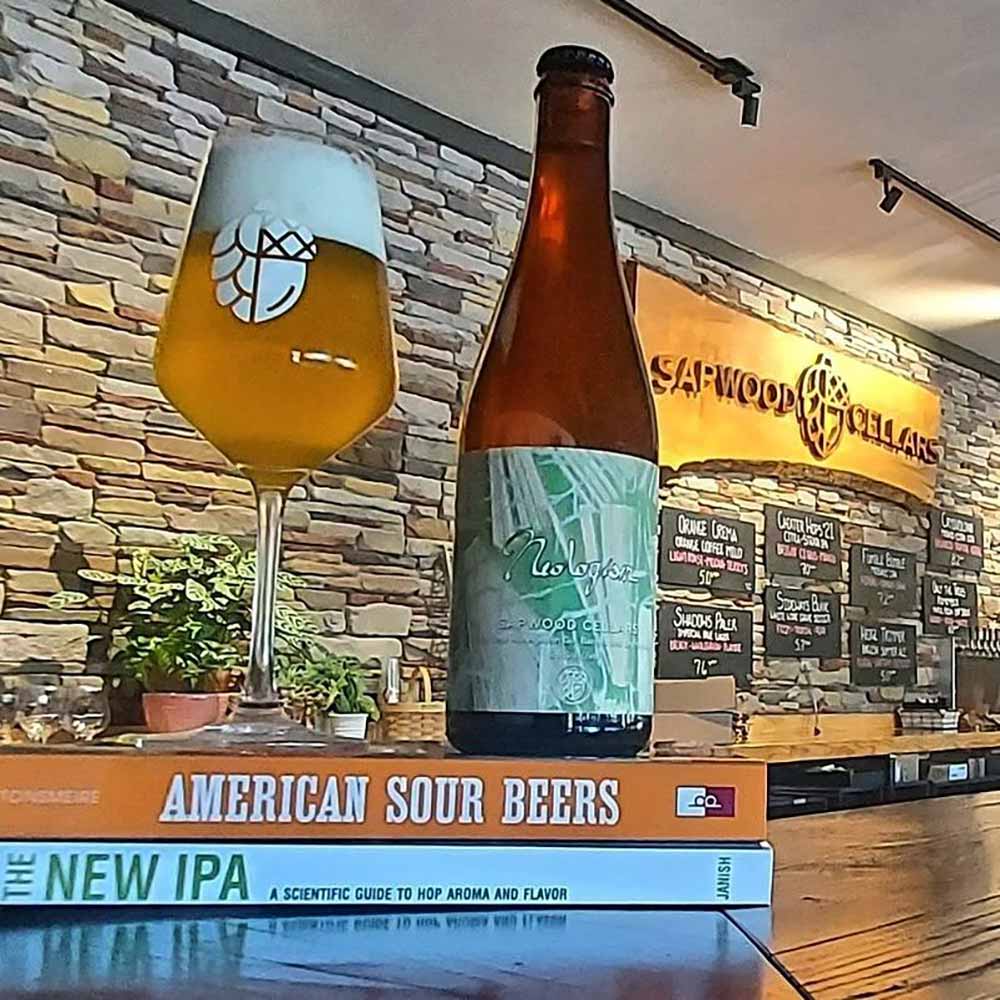 While our guide focuses exclusively on breweries in Baltimore, Bell says if you're in the area you should definitely venture just outside the city limits.
"There are a ton of breweries just outside of Baltimore popping up and doing a great job," says Bell.
For instance, Sapwood Cellars Brewery, owned by Scott Janisch and Mike Tonsmeire, who literally wrote the book on American sour beers called American Sours. Additionally, "they're pioneering a lot of New England hazy IPAs," says Bell. "What a winning combination: Two dudes making amazing sours and amazing IPAs open up a brewery together."
Others that Bell mentions are worth visiting: Black Flag Brewing Co. and Jailbreak Brewing Company.