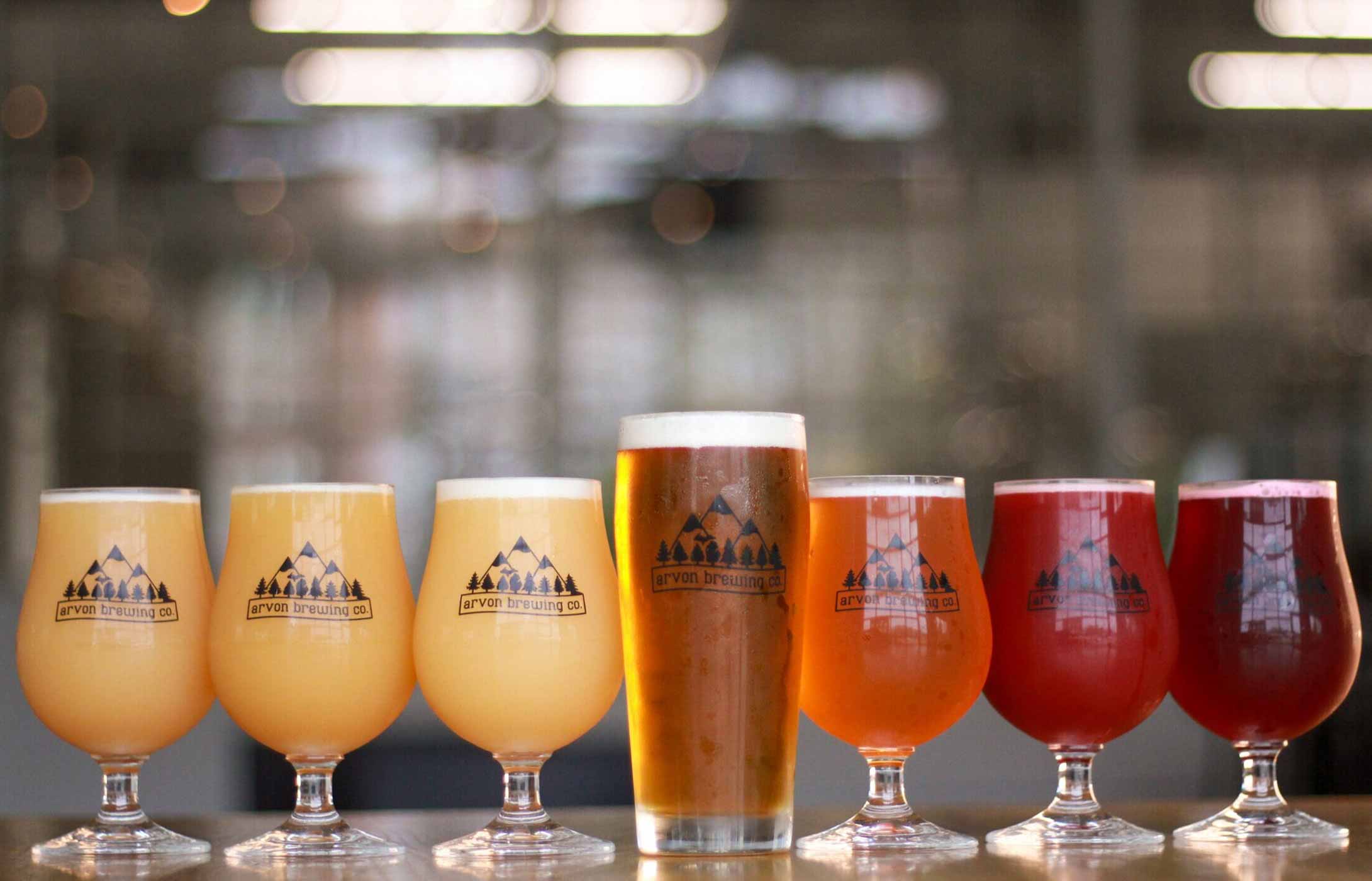 Photography courtesy of Arvon Brewing Co.
In 2012, Grand Rapids, Michigan, earned the nickname "Beer City USA." And for good reason. Some major breweries call this town home, and Grand Rapids bats well above its weight in terms of breweries per capita. With a population of just under 200,000, Grand Rapids has more than eighty breweries. That's a lot of beer per square mile!
And it's not just the quantity of breweries that impresses us, but the quality. Our hypothesis is that healthy competition pushes everyone to brew their best possible beer. And we mean everyone. From the small-scale homebrewer turned pro to the expert brewer who has been working in the industry for years, so many people in Grand Rapids are making incredible beer.
If you're trying to visit the best breweries in Grand Rapids, follow the Beer City Ale Trail to tick off your stops. You'll find a brewery leveraging nature's creativity and diversity as inspiration for its experimental ales as well as a taproom in an old funeral home focused on finessed farmhouse ales. And in our opinion, Grand Rapids absolutely lives up to its name as Beer City USA.
Hop Culture's 6 Best Breweries to Visit in Grand Rapids, MI
Speciation Artisan Ales
928 Wealthy St SE, Grand Rapids, MI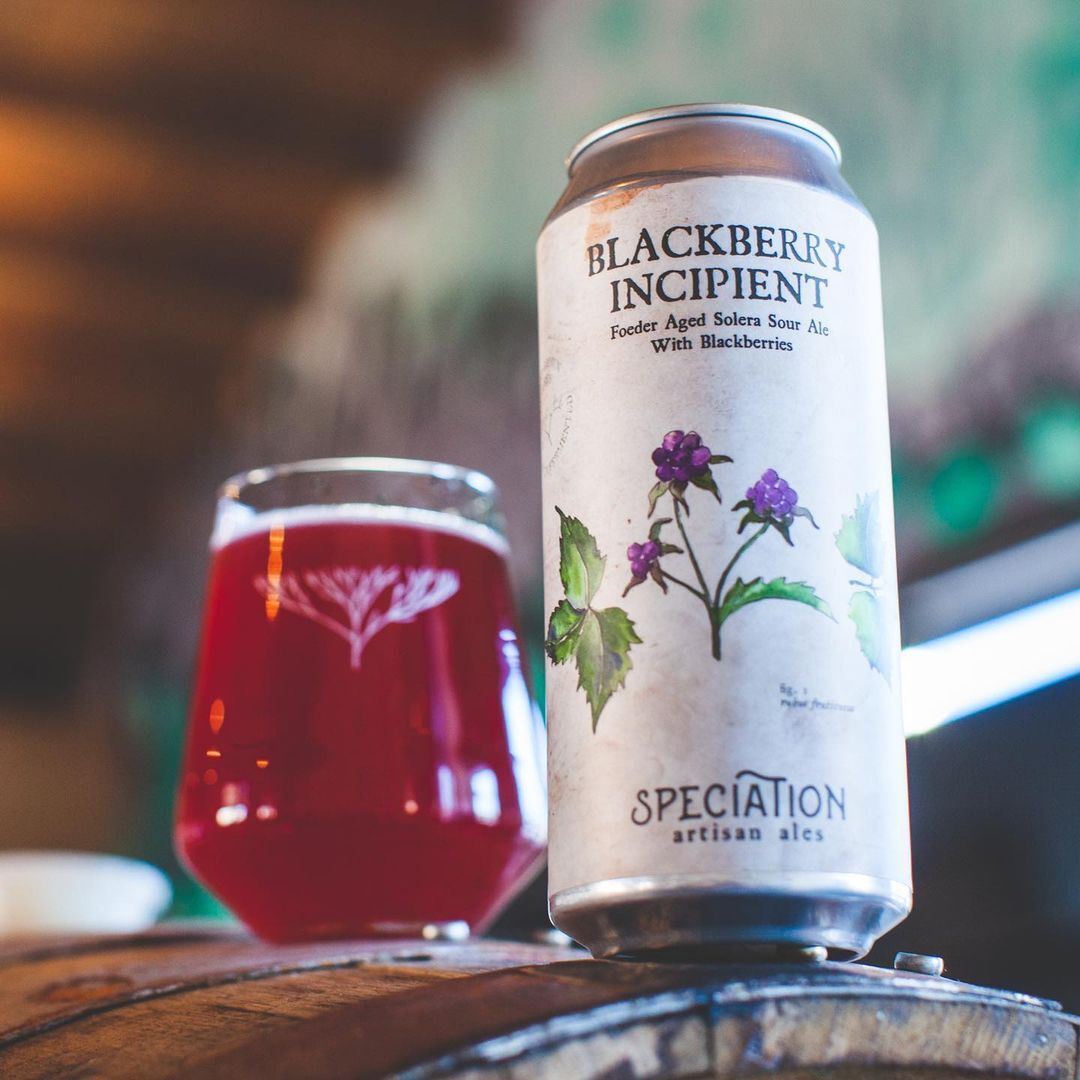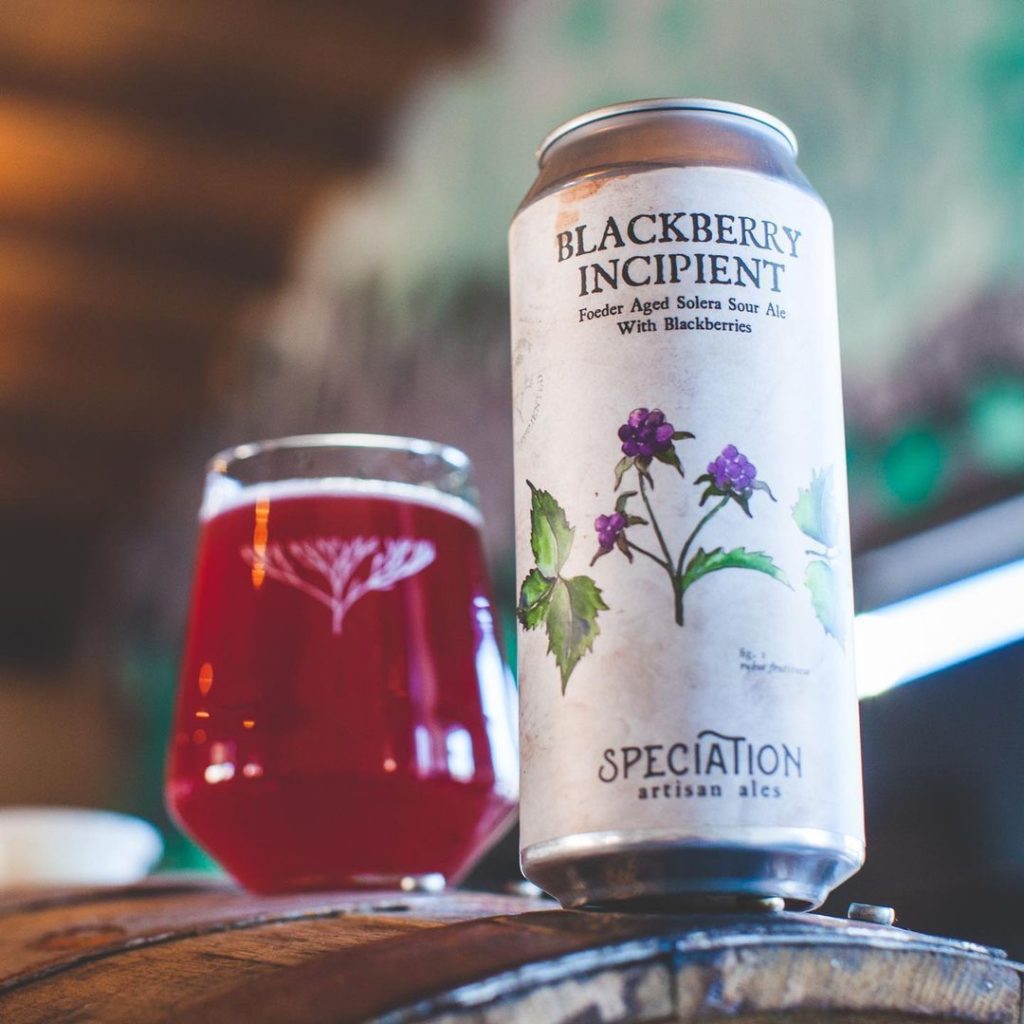 The glorious Speciation Artisan Ales consistently experiments with mixed and spontaneous fermentation. Meaning, these wildly fermented beers offer a funky kick by taking advantage of local Michigan flora and fauna.
Take the brewery's extremely popular The Laurentian Series, a round of spontaneously fermented beers that are left to cool by each of the Great Lakes. At the moment, the Cuvee with Marquette Grapes version is a lambic-style ale featuring wild cultures caught in the area near each of the five Great Lakes and aged on a heap of Marquette grapes. In the past, Speciation's Genetic Drift farmhouse ale made our list of the best honey beers for its unique balance of funkiness, sweetness, and tartness.
A focus on Michigan-grown ingredients means Speciation lets the natural elements take the wheel. Named one of our top 7 craft breweries in the Midwest, Speciation should one hundred percent top your list of breweries to visit in Grand Rapids.
Brewery Vivant
925 Cherry St. SE, Grand Rapids, MI 49506 | (616) 719-1604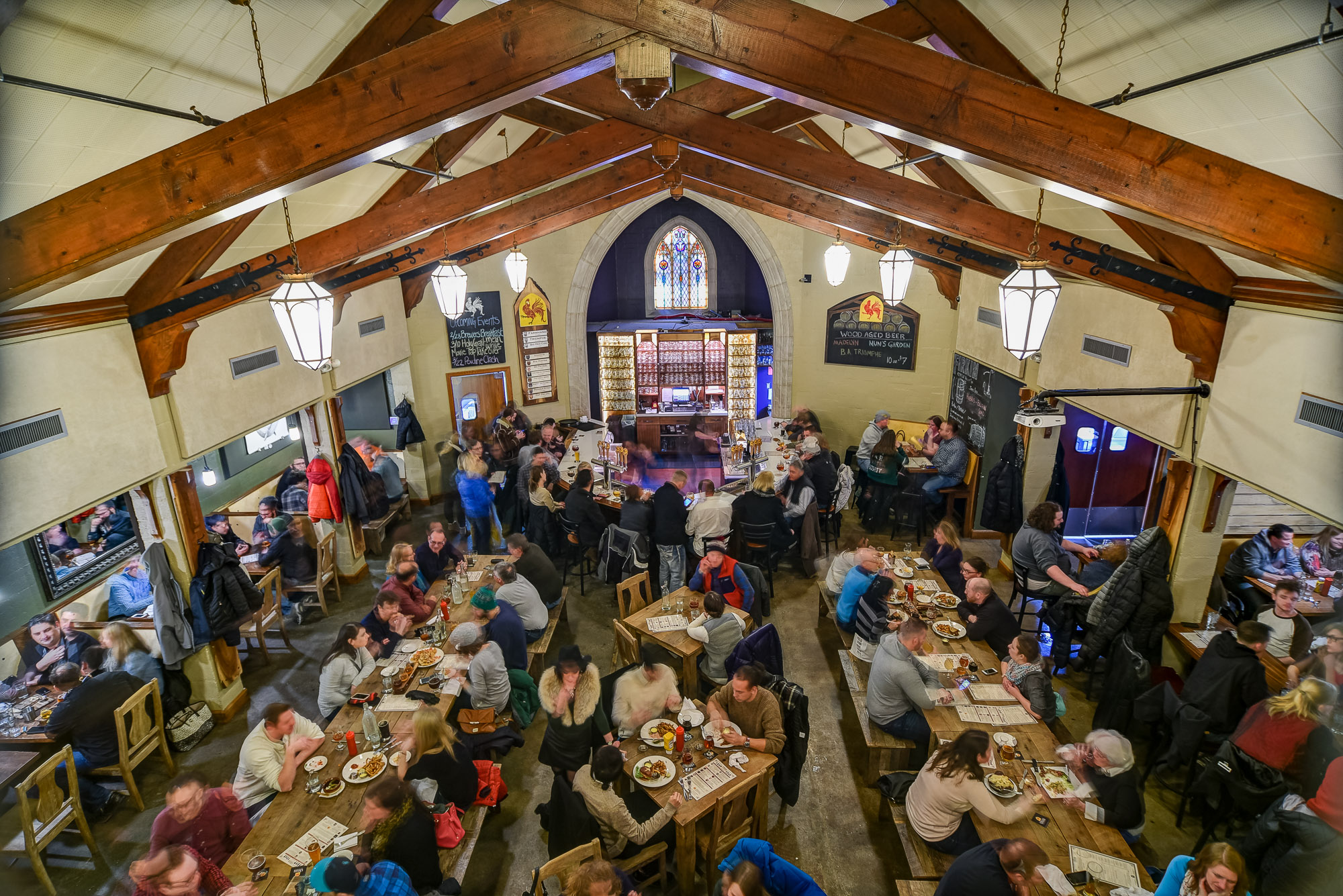 In 2014, when my wife and I still lived in Chicago, we decided to take a weekend trip to Grand Rapids. Our first stop? Brewery Vivant.
Housed in an old funeral home, the taproom stuns those ushered inside with original stained glass and communal wooden tables. On the beer side, the European-inspired Brewery Vivant excels at Belgian and French country-style ales. These are beers like Farm Hand, a light-bodied, slightly cloudy, rustic farmhouse ale with a hint of tartness. Or Zaison, an Imperial saison brewed with orange peel and tellicherry black peppercorns, which makes for a bright and zippy but also high-ABV beer.
For something a bit more complex, their red wine barrel-aged saison called Paris made our list of our top favorite spring beers to try last year for its strong oak notes, puckering sour flavors, and in-your-face tannins.
Plus, we love this brewery's strong focus on sustainability that follows the triple bottom line of profits, planet, and people. Back in 2010, Brewery Vivant became the first production brewery in the United States to be LEED-certified, which means their building is resource-efficient, using less water and energy and reducing greenhouse gas emissions. And in 2014, they became the fourth certified B Corporation in West Michigan. B Corps are for-profit companies certified by the nonprofit B Lab to meet rigorous standards of social and environmental performance, accountability, and transparency.
Fantastic beer under stained glass in an energy-efficient building from a B Corp business? All this leads to one of the best breweries in Grand Rapids.
Greyline Brewing Co.
1727 Alpine Ave NW, Grand Rapids, MI 49504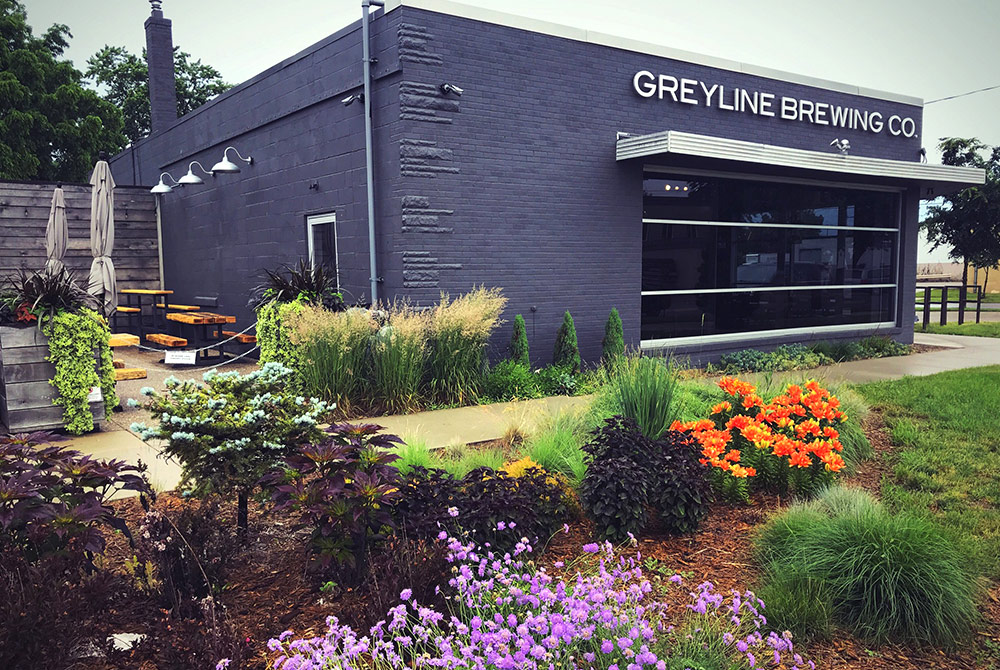 This brewery is lowkey. You won't find a lot of pomp and circumstance here. And that's exactly why we love it. Opened by Nate Walser, whose brewing pedigree ranges from New Holland to Perrin, Greyline Brewing's small taproom takes an unassuming approach. Walser leverages his expertise to push out incredible beers across sixteen taps. No doubt about it, Greyline is a neighborhood gig. But, one with a mighty brewing muscle-flexing behind the scenes.
At Greyline, you can expect a variety of styles. For instance, a double IPA with Sabro hops called Sabro Gold. Or a dry-hopped blonde ale called Gold Start. If you visit, we recommend trying both!
Arvon Brewing Co.
1006 Division Ave S., Grand Rapids, MI 49507 | (616) 340-9372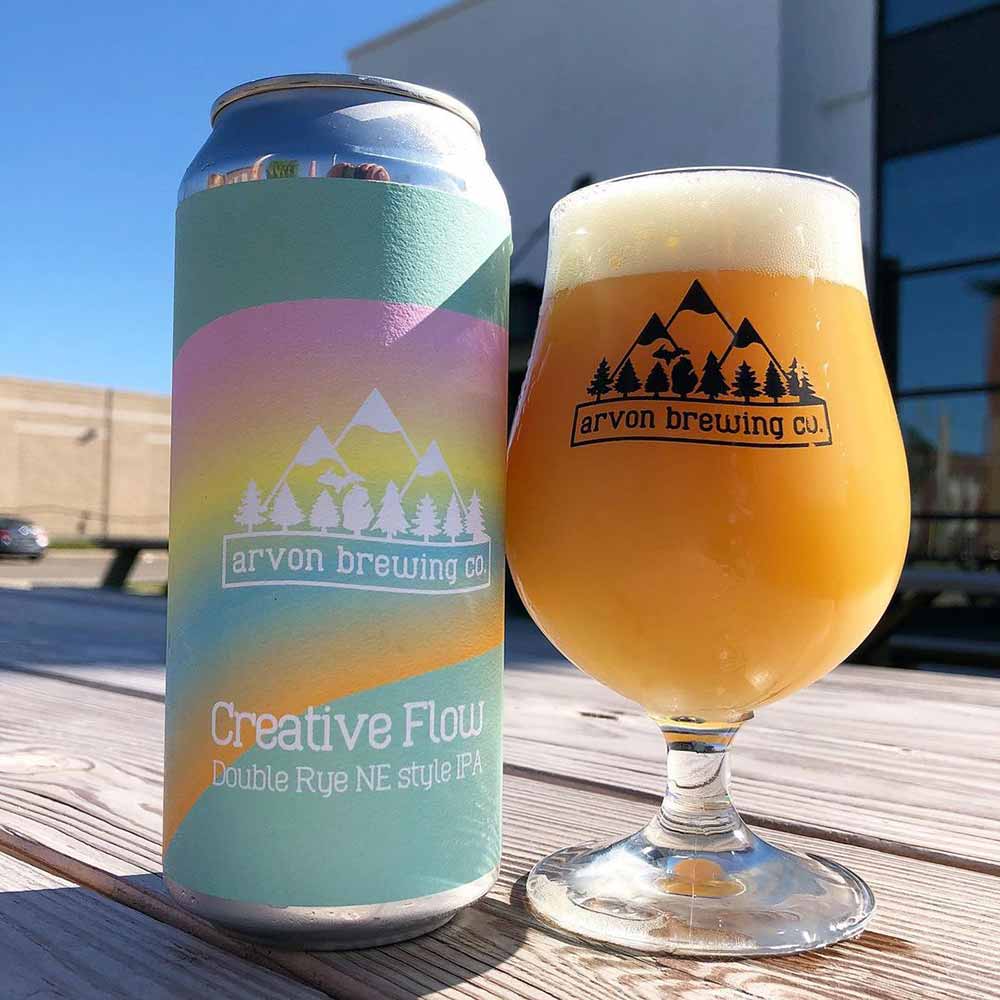 In 2021, we had to include a brewery that's dedicated to the uber popular hazies and intensely fruited sours. Arvon Brewing nails both of those styles with beers like Double South Haven, a juicy double NEIPA with Galaxy, and Creative Flow, a double rye NEIPA with Galaxy and Falconer's Flight hops. Or Full Spectrum, a beautiful, mauve-colored kettle sour with blueberries, sweet cherries, key lime, Cool Whip (yes, Cool Whip), graham cracker, and lactose.
Currently, Arvon keeps its distribution pretty limited. So if you're in town, this might be your only opportunity to try their beer!
Jolly Pumpkin Pizzeria & Brewery
428 Bridge St. NW, Grand Rapids, MI 49504 | (616) 419-4676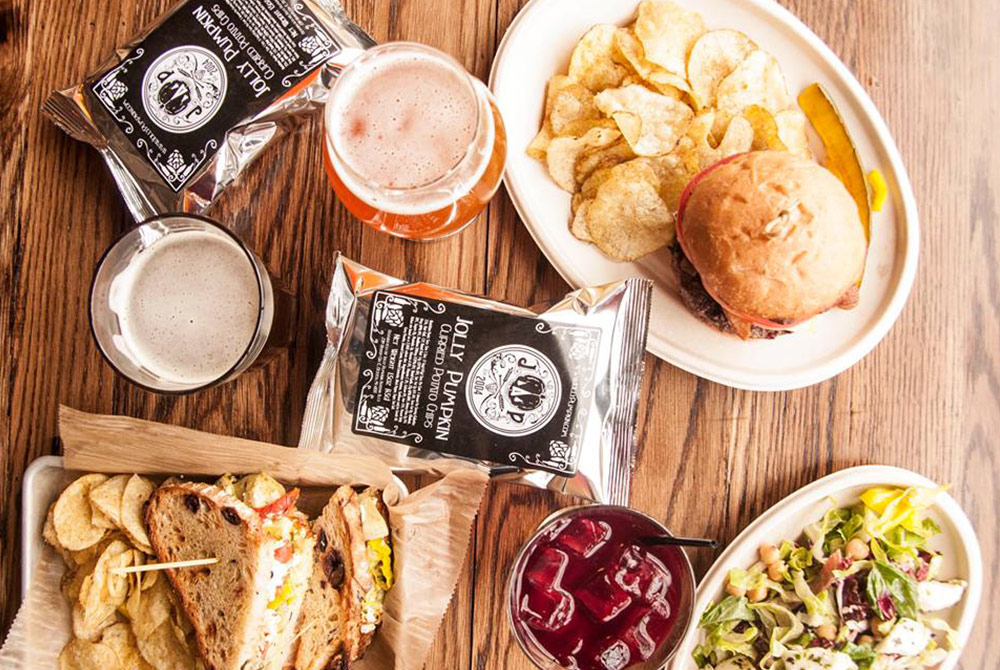 Although Jolly Pumpkin officially calls Dexter, MI home the brewery has opened up a slew of satellite locations across Michigan and even in Chicago. Luckily, if you don't have time to make it to the brewery's official hometown you can visit their taproom in Grand Rapids. There you'll still find what the brewery is known for – pizza, bar food, and beer. All together they are a classic combination. But Jolly Pumpkin takes the trifecta to the next level, offering impressive American saisons, farmhouse ales, Belgian-style beers, and barrel-aged sours alongside delicious food.
For example, their food menu includes a truffled mushroom pie with garlic cream sauce, shiitake and crimini mushrooms, goat cheese, and fresh mozzarella. And we love Jolly Pumpkin's saisons such as Keiki No More, Bam Bière, Baudelaire Beer iO Saison, Bière de Mars, and Clementina. Bam Bière is an absolute classic, but Jolly Pumpkin is always innovating, so be on the lookout for anything new.
City Built Brewing Company
820 Monroe Ave NW STE 155, Grand Rapids, MI 49503 | (616) 805-5755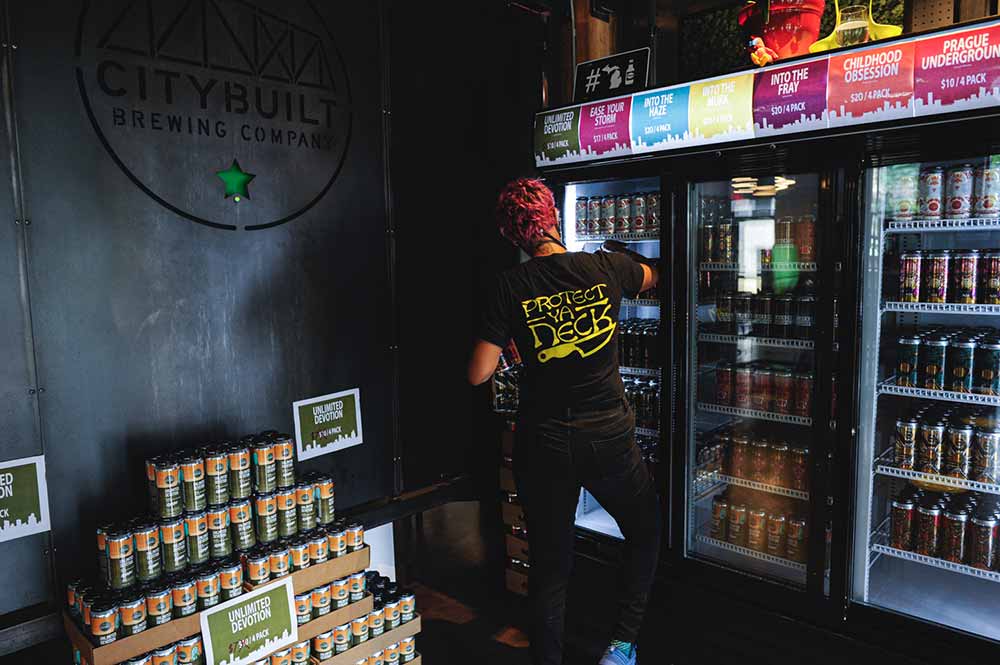 City Built has a dedicated following amongst locals. And wherever the neighborhood's residents go, we know we need to go, too. Following the tagline, "You built our city. We brew its beer," City Built embodies everything you want in a great Grand Rapids brewery. It has a loyal local following. It has a creative tap list ranging from kettle sours with grapefruit juice to porters with coconut and coffee. And above all, it has a phenomenal culture. As their website says, "Industrial beer with strength through diversity."