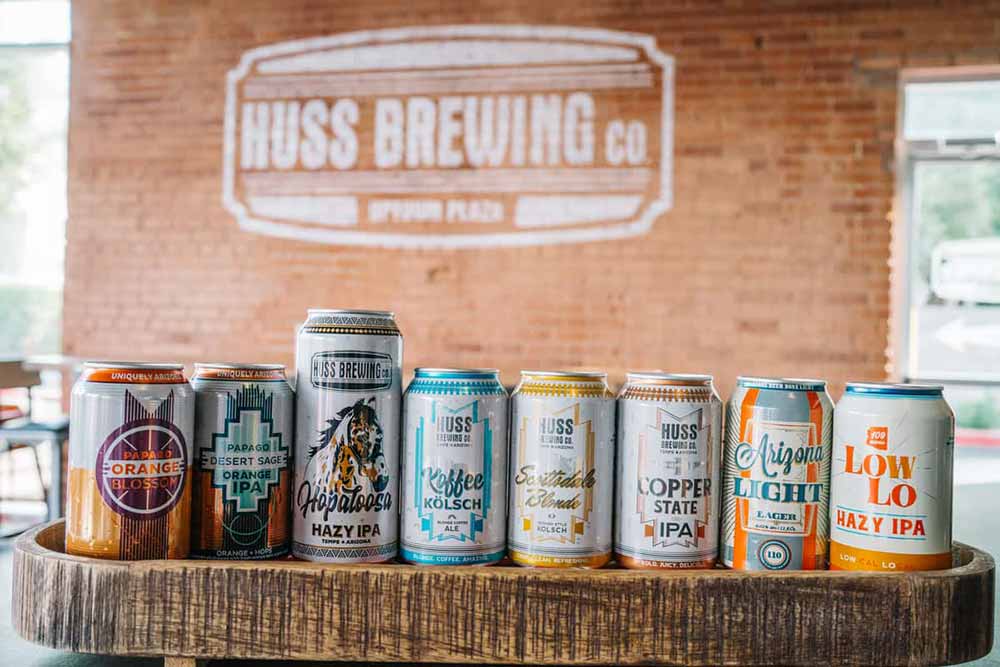 Photography courtesy of Huss Brewing Co.
Updated on August 4, 2023
Did you know that Phoenix, AZ, is the only state capital in the country with over a million people? That's a lot of thirsty desert residents looking for a drink. On the banks of an almost completely dry Salt River, the Valley of Sun is actually an oasis for unique craft watering holes. We set out to dispel the mirage and find some of the best breweries to visit in Phoenix.
Many of the breweries within Arizona's largest city hone in on local flora, fauna, and fruit, leveraging ingredients such as cactus fruit and desert wheat. And indeed, one of the breweries on our list makes a honey blonde ale with 100 percent Arizona grains and local honey, and another makes a spellbinding IPA with locally grown Sonora white wheat. Between these and others, taprooms in Phoenix are putting the Southwest craft beer scene on the map.
Here are our picks for the seven best breweries to visit in Phoenix, AZ.
Hop Culture's 7 Best Breweries to Visit in Phoenix, AZ
Wren House Brewing Company
2125 N 24th St, Phoenix, AZ 85008 | (602) 244-9184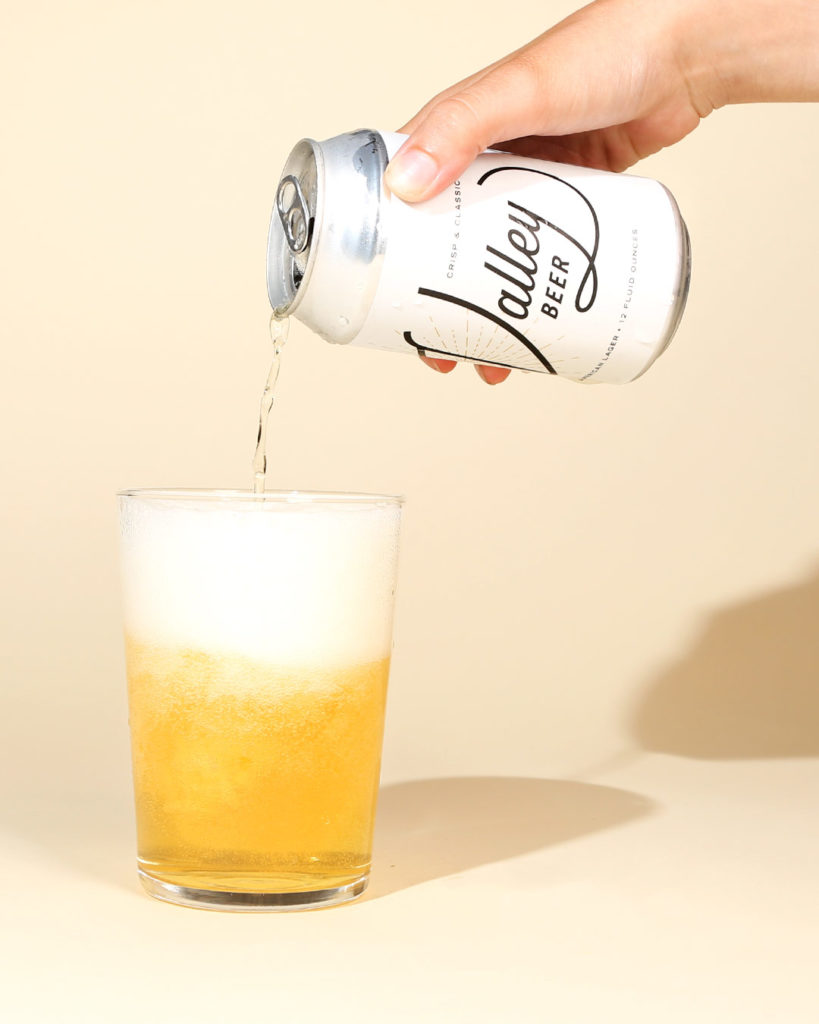 Making finely crafted beer with Arizona roots, Wren House isn't only a gem in Phoenix but in the entire United States. Over and over again, the beers from head brewer Preston Thoeny continue to impress us.
2020 Great American Beer Festival Gold Medal Spellbinder crushes it on the hazy side with Arizona-grown Sonora white wheat and Cascade, Citra, and Mosaic hops.
Valley Beer is an American lager built for drinkability at 4.6% ABV. And for winning awards: BBC 2021 silver, GABF 2019 silver, and CBA silver.
Plus, a perfectly executed helles lager made with Wayfinder and Holy Mountain had us proclaiming it a pinnacle of the style.
From IPAs to lagers and everything in between, Wren House makes stunning beers with a touch of Arizona in each can.
Arizona Wilderness DTPHX Beer Garden
201 E Roosevelt St, Phoenix, AZ 85004 |(480) 462-1836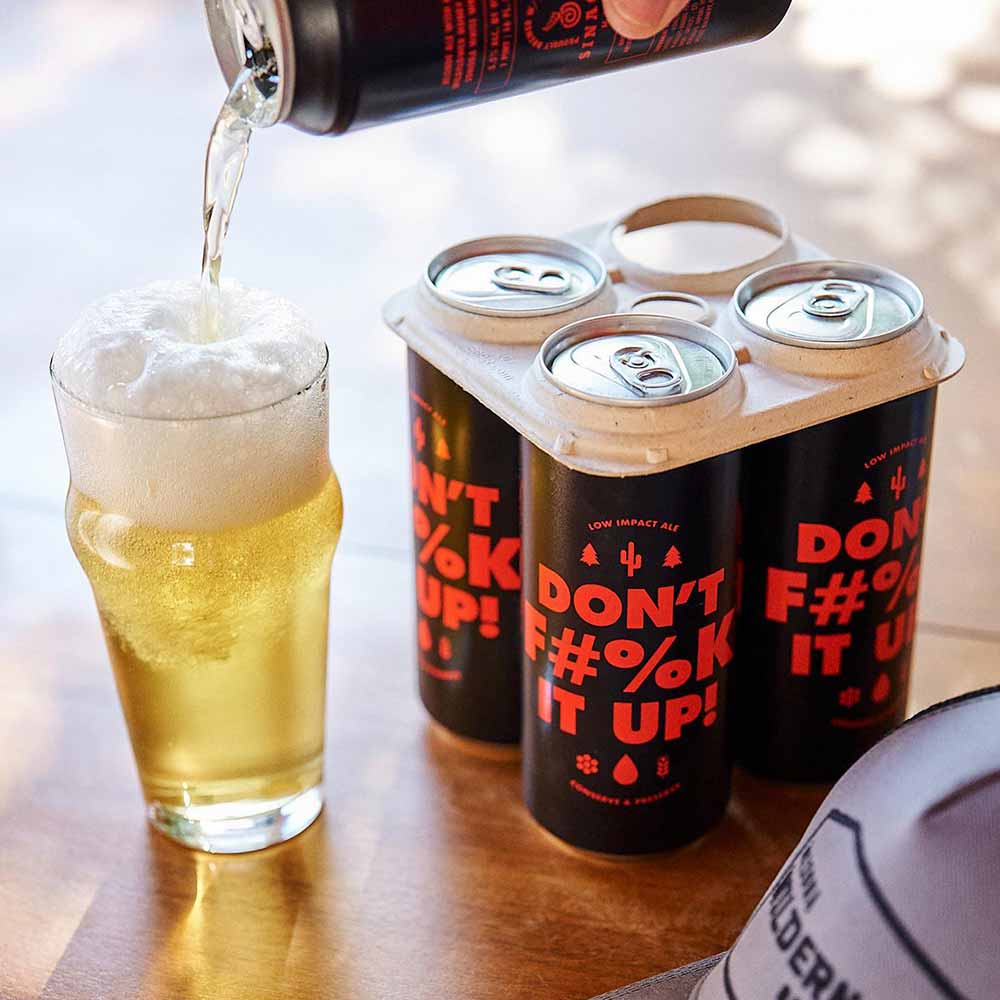 Created by Jonathan Buford and Patrick Ware to express their love of Arizona through beer, Arizona Wilderness has joined Wren House as one of the most celebrated breweries in the country.
Beers like Don't F#%K It Up include 100 percent Arizona-grown malted grains, and local seasonal honey. Sonora Wheat is a heritage grain witbier that uses Sonora white wheat and Sinagua Malt.
The list goes on and on, with a once-a-year sour pale ale inspired by the early Arizona summer and infused with twenty pounds of hand-foraged spruce tips; a gose with tangelos, oranges, and tangerines from Agritopia farm, and a saison aged in oak with Provence lavender from Pine Creek Lavender Farm in Pine, AZ.
Make your visit to the DTPHX Beer Garden and stay the entire afternoon. Sit down on the beautiful outdoor patio, order a couple of Bavarian pretzels or a platter of Wilderness Duck Fat Fries and Buffalo Cauliflower, and work through this homage to Arizona.
Roses by the Stairs
509 W McDowell Rd, Phoenix, AZ 85003 | (480) 674-9270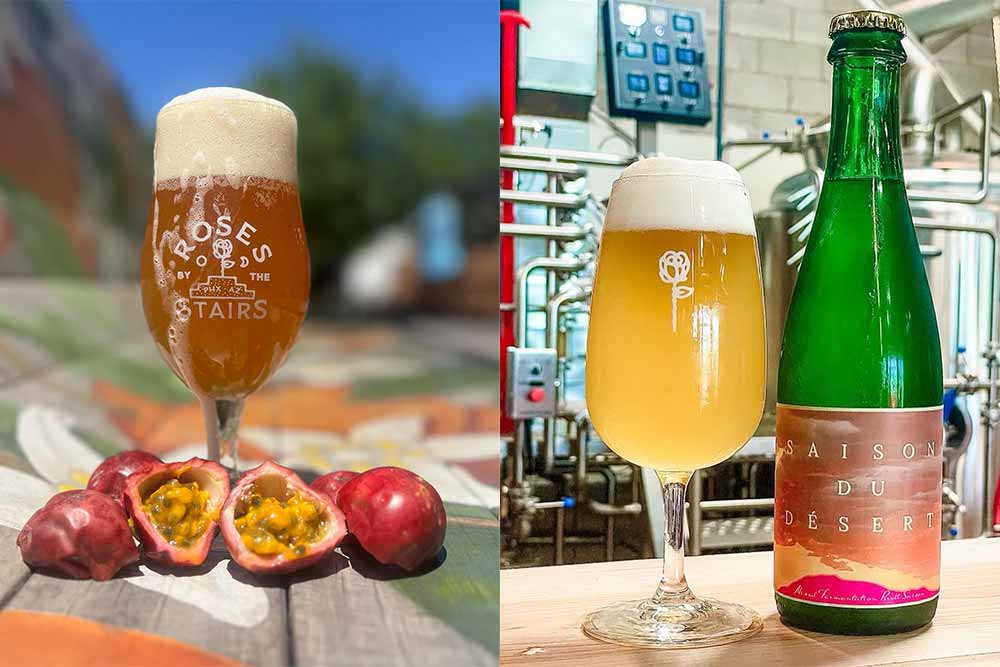 Roses by the Stairs makes beers that highlight local and seasonal ingredients. Many through the lens of farmhouse ales.
Like Wanderers in Overcoats, an Arizona saison with 100 percent local grains from Grain R&D and Saaz, Mittelfrüh, and Loral hops.
But you'll also find hoppy ales galore. For instance, Buzzwords, a triple dry-hopped hazy DIPA with Mosaic Incognito, Citra, Nelson, Nelson CGX, a new cryogenically processed hop from Crosby Hops, and Mega Motueka, a hop blend of Phantasm and a special thiol-enriched Motueka hop lot from Freestyle Hops.
And even highly rated stouts like Six Gold Coins, a Bourbon barrel-aged stout with local Zaks Chocolate cacao nibs and Madagascar vanilla beans that hits a 4.4 rating on Untappd.
Beautiful, elegant, refined Roses by the Stairs only opened in May 2022, but the brewery has already impacted Phoenix. And perhaps you could say Phoenix has greatly impacted its beers, too!
Greenwood Brewing
922 N 5th St, Phoenix, AZ 85004 | (602) 875-8577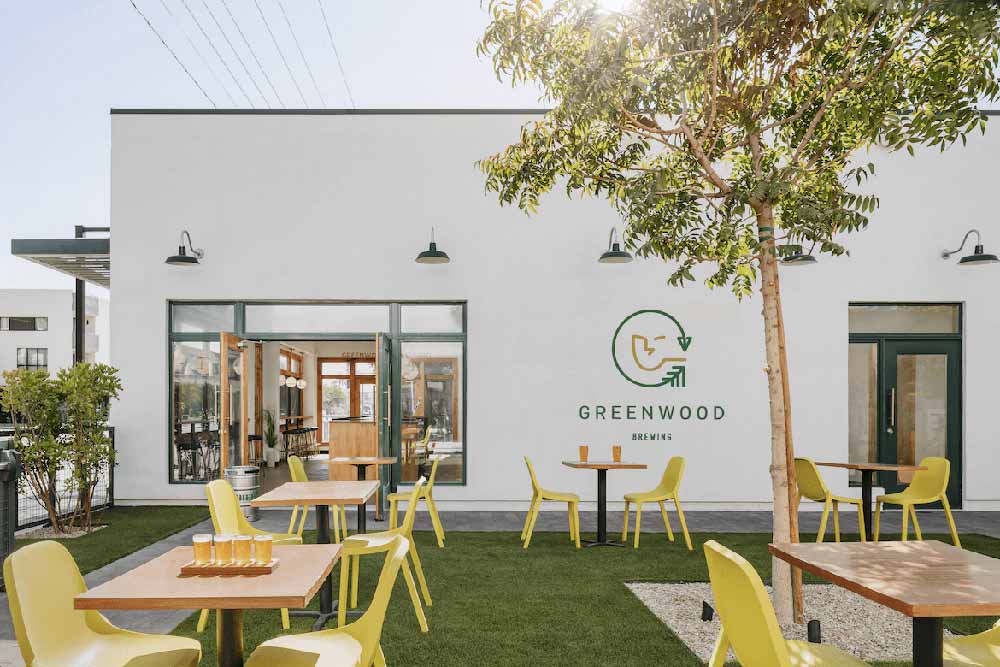 One of six finalists from across the country for this year's Samuel Adams Brewing the American Dream Experienceship, the all-women-owned Greenwood Brewing believes in creating a welcoming space for all.
Greenwood stands out in an industry largely dominated by men for intentionally creating a light, airy, friendly taproom in the Roosevelt Row Arts District.
At Greenwood, Owner and Founder Megan Greenwood wants anyone who walks into the taproom to feel seen, understood, and welcomed to drink their favorite beer. She believes in what she calls "the power of the purposeful pint."
Which means, on average, Greenwood donates $2,000 to non-profits who use their space and other women-focused organizations such as Fresh Start Women's Foundation, UMOM, and Girls on the Run.
As the brewery writes on its website, "As women, we've been told our entire lives how to be and what to like. … Picture a person who drinks beer, what does that person look like? The reason we exist is not just to brew great beer, but to change the perception of women and beer."
Hang out comfortably at Greenwood while enjoying a range of flagship beers. For instance, Herstory Pale Ale™, an easy-drinking pale with Mosaic, Falconers Flight, and Warrior. Or Purpose Pilsner™, a Bohemian-style pilsner brewed with 100 percent Noble hops. You'll also find a couple of hazies, a Belgian tripel, an amber ale, an oatmeal stout, and seasonals.
Tombstone Brewing Company
3935 E Thomas Rd, Phoenix, AZ 85018 | (602) 368-7295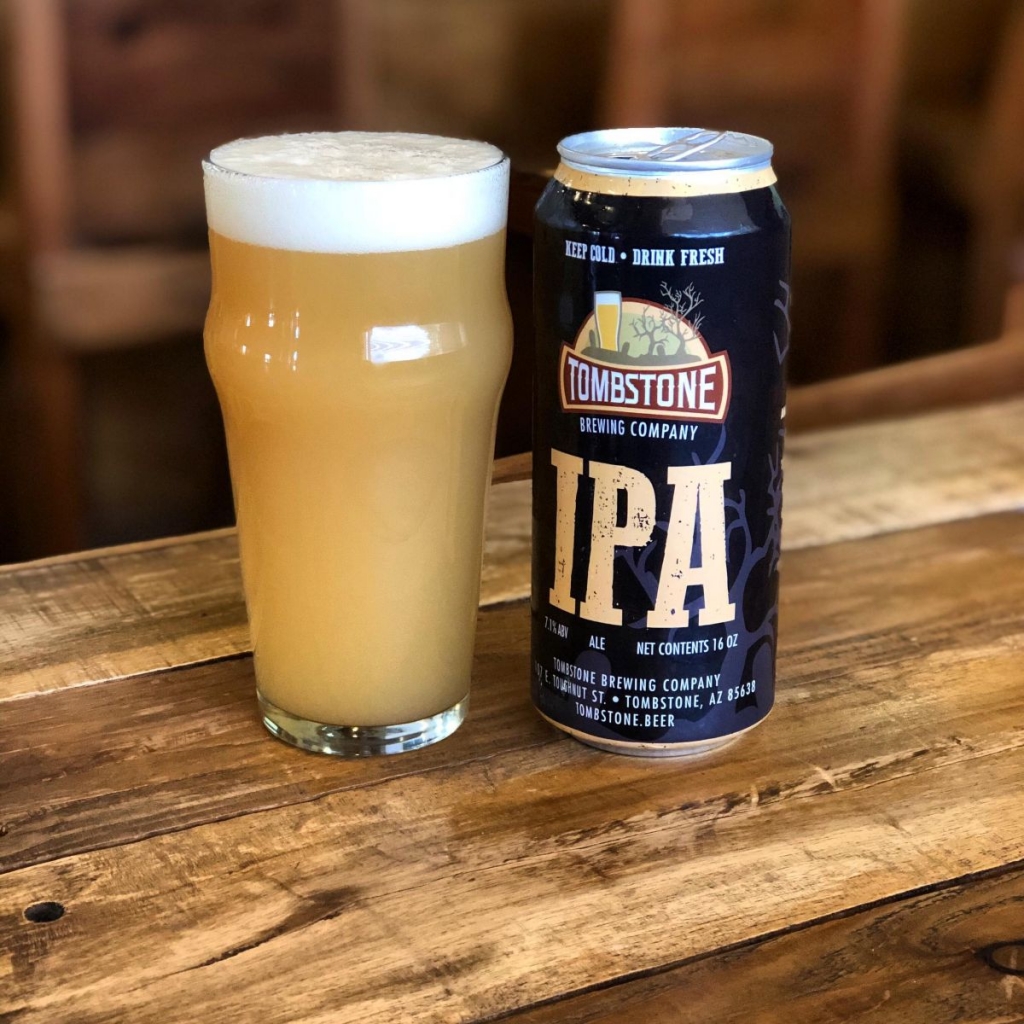 Originally opened in the eponymous (and very odd) town of Tombstone, almost three hours southeast of Phoenix, Tombstone Brewing is a real diamond in the rough. In fact, we even named it one of our seven under-the-radar breweries to visit across the country.
In Fall 2020, the brewery opened a second location in Phoenix. But for the past six years, owner Matt Brown and head brewer Weedy Weidenthal have brewed what they call "world-class beer from the town too tough to die."
The newer Phoenix location is a little more laid back but still sticks to what Tombstone does best: IPAs, DIPAs, and triple IPAs. Known mostly for these top-notch Western wonders, Tombstone's offerings include the 7.1% ABV Tombstone IPA with floor-malted Maris Otter and Amarillo, Citra, and Simcoe hops and an 8.2% ABV Oregon Lots II Double IPA with exclusively Oregon-grown, hand-selected hops. If you're looking for something lighter to combat the Arizona sun, fruited sours, like Raspberry Berliner pepper the menu.
Helton Brewing Company
2144 E Indian School Rd, Phoenix, AZ 85016 | (602) 730-2739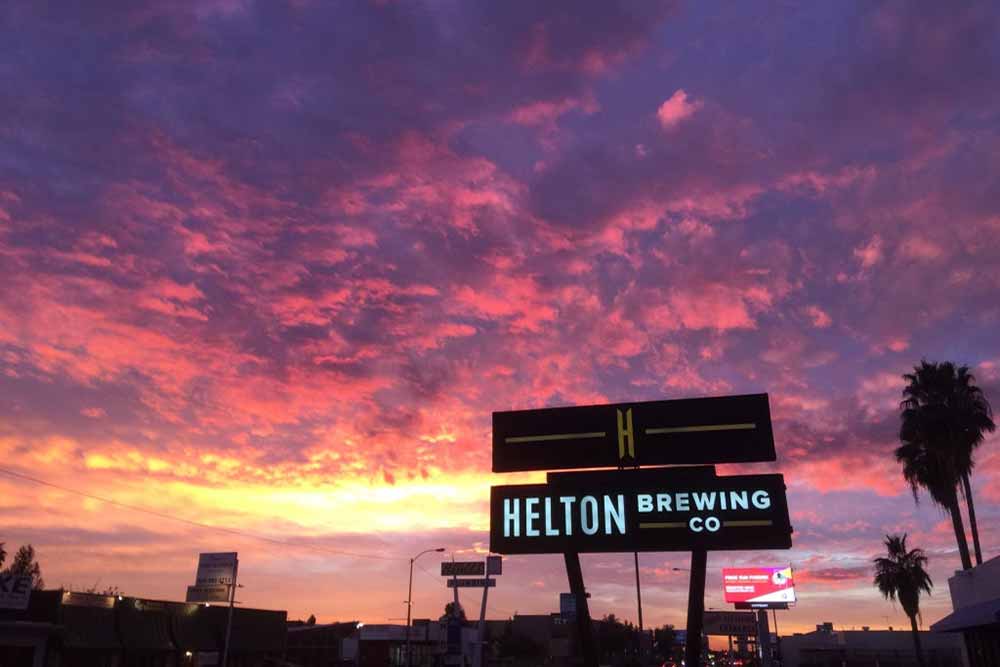 Helton Brewing Co. surprised us with its Scotch Ale, a recipe that owner/head brewer/Certified Cicerone Brian Helton has been perfecting over the last twenty-three years.
The brewery's central Phoenix spot opened in May 2016, and for the past seven years, Brian's dedication to his craft has meant that he treats locals to expert versions of various styles.
Beyond the aforementioned Scottish ale, Brian brews a killer Valley Venom pilsner, Northeast IPA, and Boysenberry Sour.
This is a brewery that just executes the classics. No frills. No fuss. Just damn good beer.
Huss Brewing Company
Uptown Phoenix Taproom + Kitchen: 100 E Camelback Rd #160, Phoenix, AZ 85012 | (602) 441-4677
Downtown PHX Brewpub + TOGO: 225 E Monroe St. Phoenix, AZ 85004 | (602) 607-5370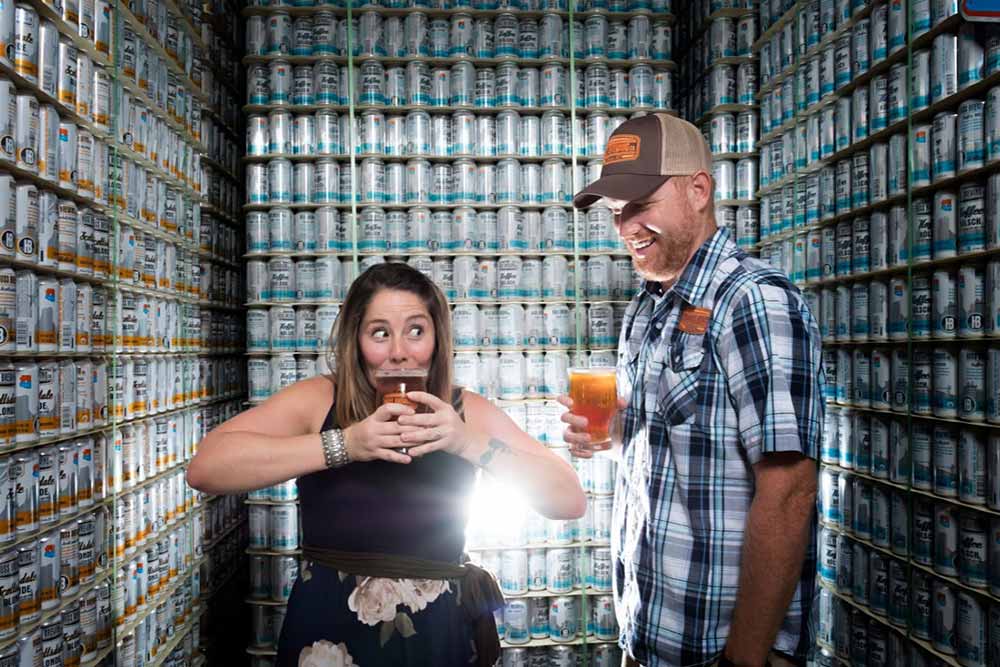 Huss makes award-winning beer like Scottsdale Blonde, a 2016 and 2018 U.S. Open medal winner, which Arizona residents also just voted Best Of The Valley, and The Husstler Series Milk Stout, which won at the Great American Beer Fest in the Sweet Stout Category.
Opened in 2013 by Jeff and Leah Huss, Huss Brewing has become a favorite among locals for being family-owned, locally brewed, and focused on Arizona. So much so that the brewery is now one of the state's largest independent breweries!
With a combined thirty years of experience in the beer industry, Jeff and Leah craft cult favorites like the Koffee Kölsch, the traditional light-bodied style with a kick of cold-steeped roasted caramel and hazelnut coffee beans. And the Hopaloosa Hazy IPA (named for the Native American Appaloosa horse), a wild ride of Falconer's Flight, Amarillo, and Citra hops.
Bonus: The Best Bottle Shop in Phoenix, AZ
Arcadia Meat Market
3950 E Indian School Rd #130, Phoenix, AZ 85018 | (602) 595-4310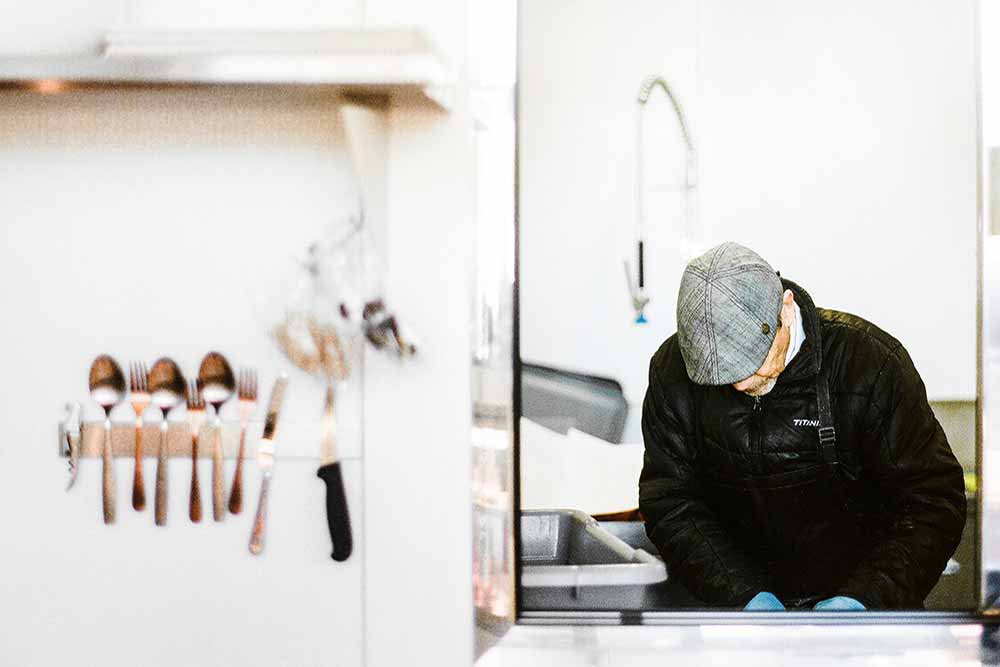 When former Wren House Head Brewer Luke Wortendyke told us three years ago that, "Arcadia Meat Market represents confidence in quality," you know it has to be good.
So it's not surprising that this meat market carries some of the top craft beer in the state. In fact, we named the butcher shop the best bottle shop in Scottsdale.
So yes, we're extending the borders of Phoenix a bit, but you'll thank us. Amongst the racks of all-natural, high-quality meats from family-run farms and ranches across Arizona (as well as aisles of "meat-adjacent" provisions such as Dawn Peterson's Lillie Mae's Pickled Goods or Fiscalini cheese), you'll find a curated selection of off-the-beaten-path beers from premium local producers like Wren House, Huss, and Arizona Wilderness.