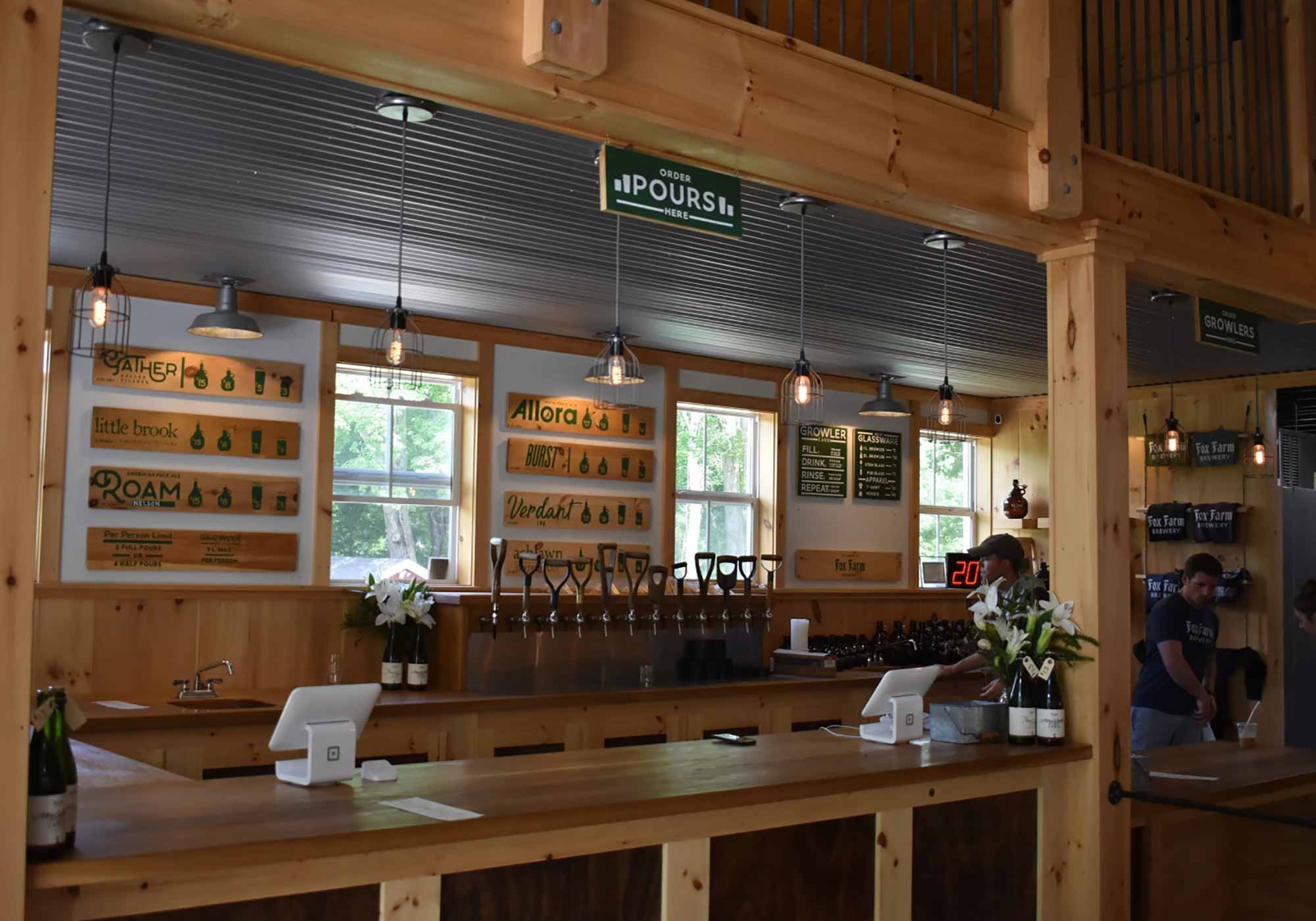 Photography courtesy of Tyler Pound | Craft Beer & Brewing
Full transparency: when we sat down to make a list of the best breweries in Connecticut, we thought we might choose five great ones. Fast forward an hour and we're still trimming down the lineup!
In other words, we realized that some of our favorite breweries in the Northeast came from our fifth state. Nicknamed the "Constitution State," Connecticut is pushing the historical vanguard of craft beer. Fun fact: did you know this state's nickname comes from the notion that our country's foundational document derived from the first constitution of Connecticut?
But enough with the history lessons.
From a repurposed 1960s dairy barn on a thirty-acre farm to a brewery making its own yeast-foraging ingredients, the breweries in Connecticut are a cut above the rest.
Here are Hop Culture's Best Breweries to Visit in Connecticut
Fox Farm Brewery
62 Music Vale Rd, Salem, CT 06420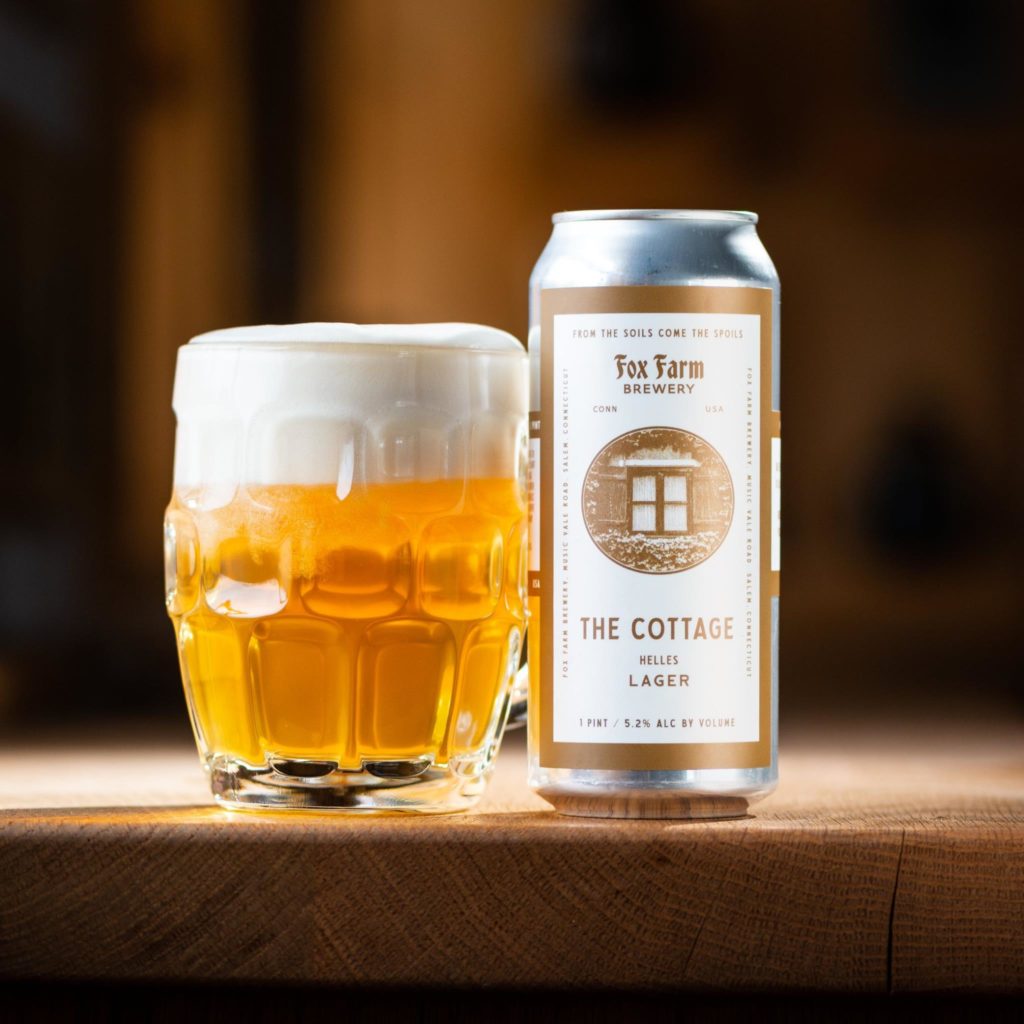 A perennial favorite at our Juicy Brews and Spooky Brews festivals, Fox Farm Brewery consistently wows us. Head to their taproom and drink their beers from an Adirondack chair on a bucolic, pastoral thirty-acre farm in Salem, CT. Housed in a gorgeous restored 1960s dairy barn, Fox Farm is one of those gems like Jester King or Scratch Brewing (I still count a visit here with my dad as one of my most memorable beer excursions) that you'll remember for long after you leave.
Fox Farm is a brewery with a beating heart and a sense of place. However, it helps that the beer is fantastic, too. Last year, we named Fox Farm's Hearthbound porter one of our top 20 beers to drink in the fall. But Double Burst and Bluster could be at the top of any IPA list. Similarly, The Cottage helles lager, Quiet Life Czech-style pilsner, Pip 10°P lager, and Bière de Garde are all excellent representations of their respective styles. If you're in Connecticut, skipping Fox Farm might be the worst mistake of your life!
Counter Weight Brewing Co.
23 Raccio Park Rd, Hamden, CT 06514 | (203) 821-7333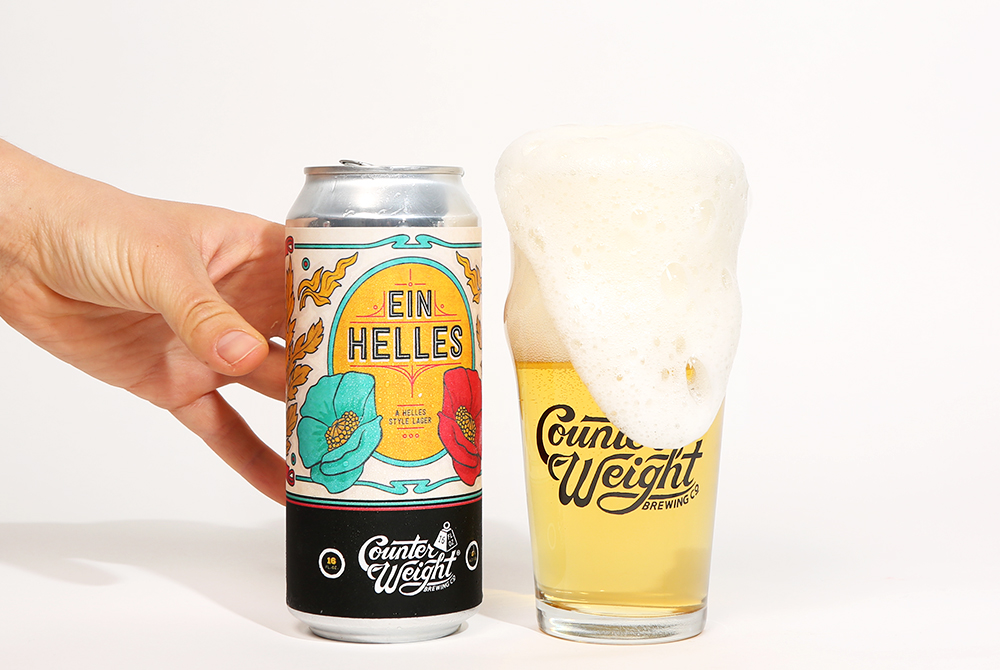 From wild yeast and wood-aged beauties to time-honored German lagers and modern hoppy American IPAs, Counter Weight Brewing Co. covers the craft beer gamut. We gushed over the Ein Helles when we wrote about helles lagers. In addition, we fully enjoyed their core Crucial Mass American DIPA with both Northern and Southern hemisphere hops. What's remarkable about Counter Weight is that they put the same passion into their helles as they do their IPAs, spontaneous fermentations, and barrel-aged farmhouse ales, making for a varied and well-balanced taplist.
OEC Brewing
7 Fox Hollow Road, Oxford, CT 06478 | (203) 295-2831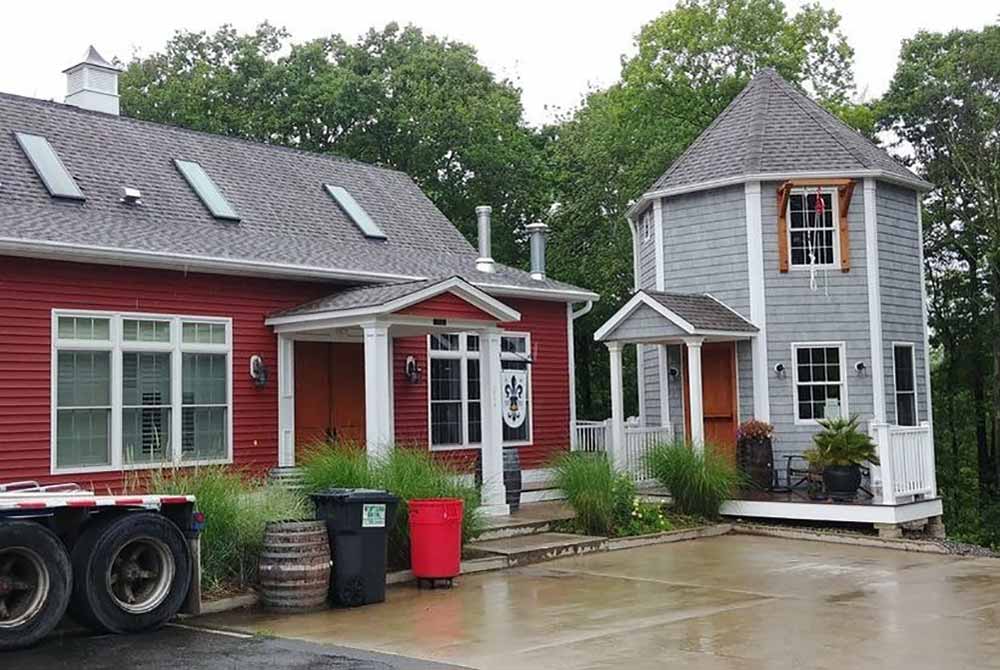 OEC Brewing is part of an exclusive club whose members include breweries that primarily produce spontaneously fermented sour beer. Other members of this group include some of the most popular names in the country: De Garde in Tillamook, OR, The Ale Apothecary in Bend, OR, Primitive Beer in Longmont, CO, and Black Project Spontaneous & Wild Ales in Denver, CO.
Standing for Ordinem Ecentrici Coctores or Order of the Eccentric Boilers, OEC opened in July 2014 as one of the strangest and most interesting operations we've ever seen. The brewery strives to bring lost brewing traditions from North Germany and Belgium to the States. In the past half-decade, when breweries have focused on IPAs, OEC has turned a blind eye-PA (zing!). Instead, they've mainly brewed wild ales, sours, unfiltered and unpasteurized ales, and blended beers. Leveraging housemade yeast and ingredients grown on-site, OEC is known for its innovative and wild beers.
New Park Brewing
485 New Park Ave, West Hartford, CT 06110 | (860) 232-2033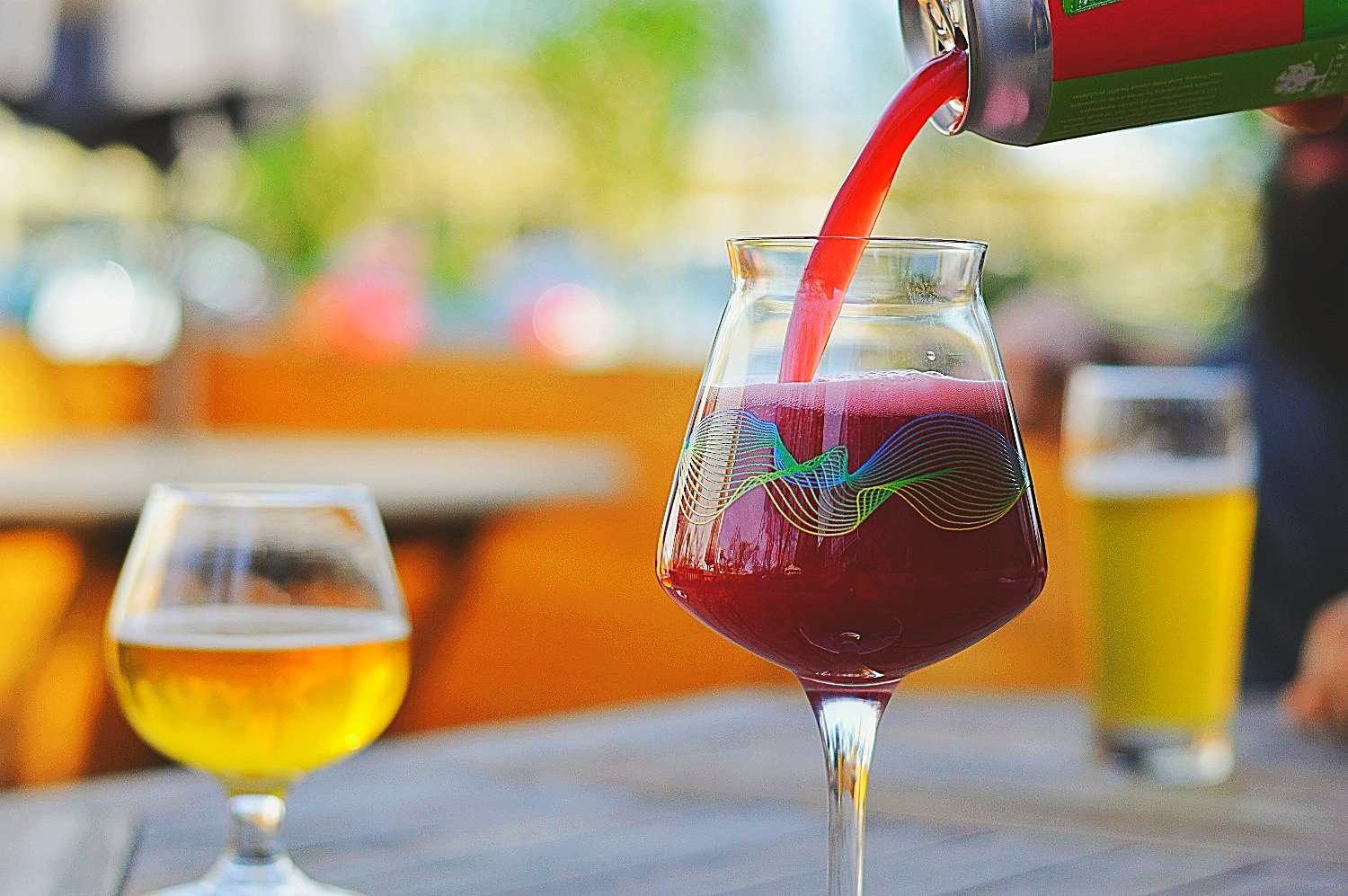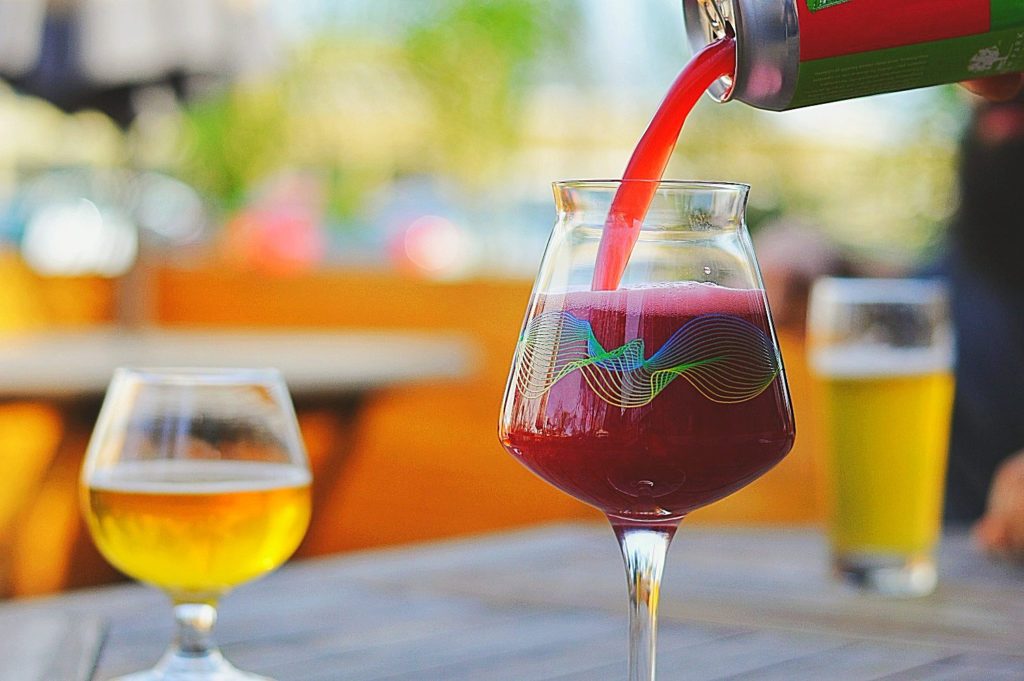 From juicy IPAs to full-bodied triple IPAs, New Park Brewing has been pumping out well-crafted styles since opening the doors in March 2017. From what we hear pre-COVID, this taproom consistently attracted people from all over the state and beyond. And while we've mentioned the IPAs, Co-Founder John Doyle likes to experiment with his Blender series, a lineup of tart, juicy Berliner weisses.
Beers here include Blender Bramble brewed with malted wheat and conditioned on huge amounts of strawberries, blueberries, and blackberries. Spectrum, an 8.0% ABV DIPA, features white, red, and flaked wheat and is hopped with generous handfuls of the brewery's favorite American and Australian hops.
Two Roads Brewing & Area Two Experimental Brewing
1700 Stratford Ave, Stratford, CT 06615 / 1526 Stratford Ave, Stratford, CT 06615 | (203) 335-2010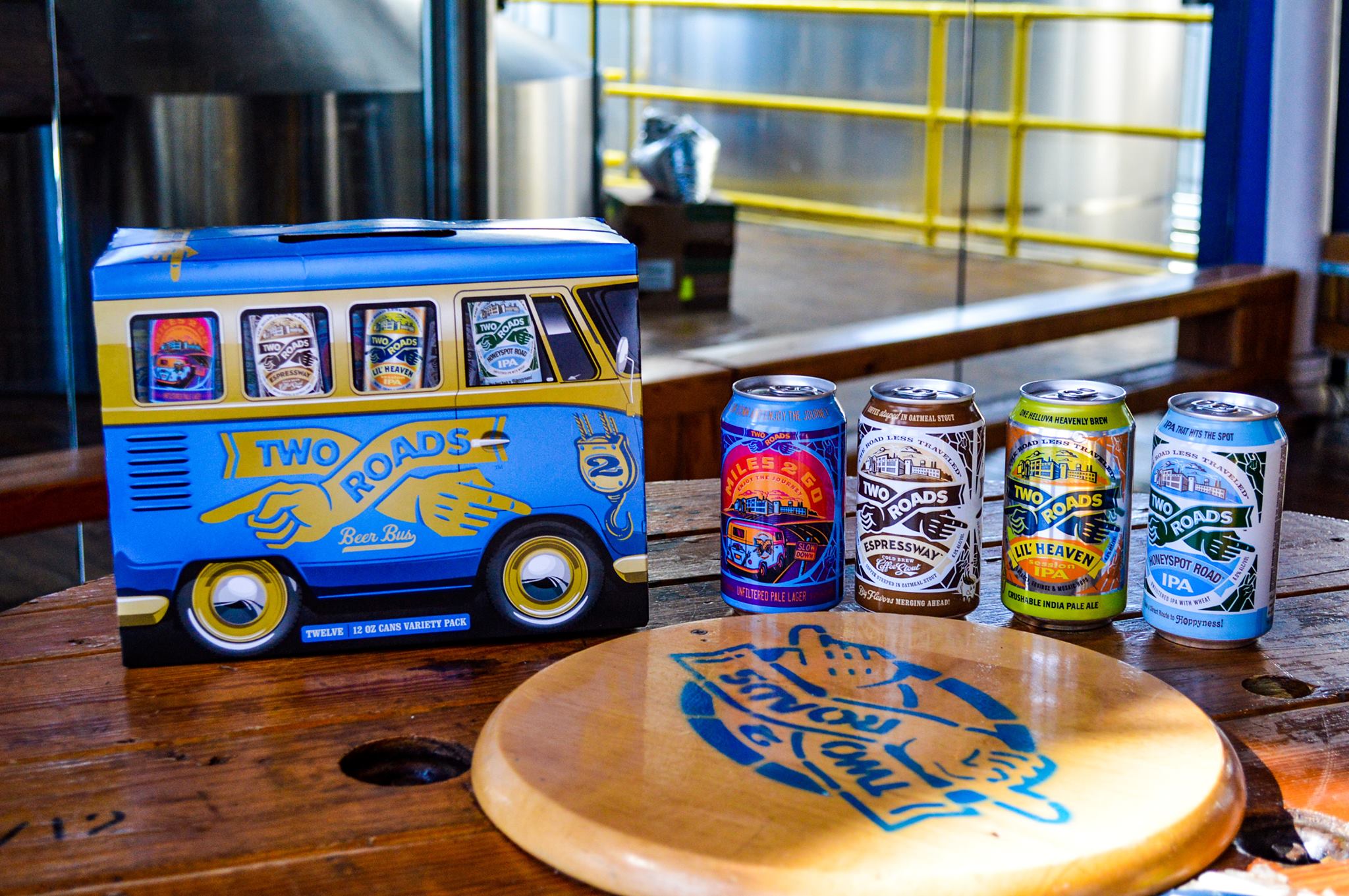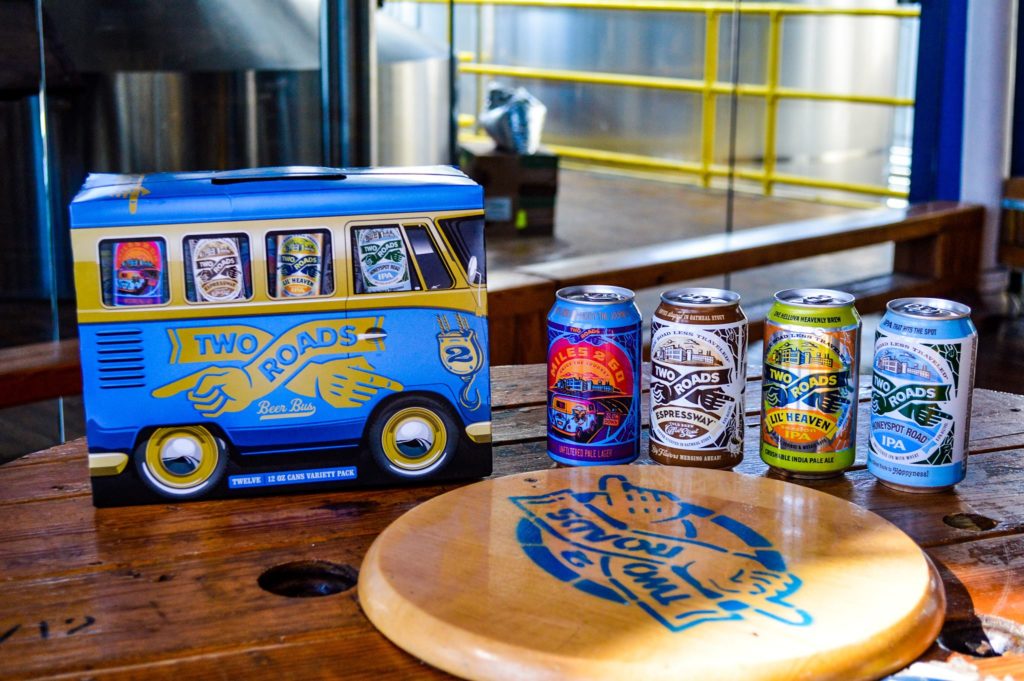 We love Two Roads and Area Two Experimental Brewing. When I still lived in New York, I took a trip up to Stratford, CT, and the amazing Two Roads crew took me out for a night of beer and New Haven pizza. It's an evening I won't soon forget.
While I may be biased, I'm not the only one who drools over Two Roads. Our entire team named the brewery one of our best breweries of 2020. And their Peach Jam hit our list of the best beers to drink in spring 2021.
Following the unbeaten path, Two Roads likes to take the road less traveled. With that ethos in mind, the brewery opened its innovation hub, Area Two Experimental Brewing, a couple years ago. The $15 million state-of-the-art sour facility incorporates a koelschip, botanical garden, and wetlands restoration. The good news? Area Two is literally just a quick stroll away from the original Two Roads taproom. You can pop over to Two Roads for a Peach Jam (if it's on tap — this is a seasonal beer) or Juicy Hazy IPA. Afterwards, sidle over to Area Two for quirky, experimental recipes like Pineapple Sour D, a hazy, juicy IPA brewed with pineapple, hemp hearts, and terpene extracts.
Plus, we love Two Roads' approach to inclusivity. They have an amazing team of women heading their quality assurance department and running the day-to-day operations of the brewery, and they were one of the first major breweries to collaborate with a black-owned brewery to make Black is Beautiful (Shout out to Lady Lager and Rhythm Brewing Co., who we named later on in this list). In fact, this is such an important part of their programming that we named the brewery one of our top 40 women-led breweries to support right now. Our advice: Take the road less traveled right now and visit Two Roads and Area Two.
Rhythm Brewing Co.
Check here to find Rhythm beer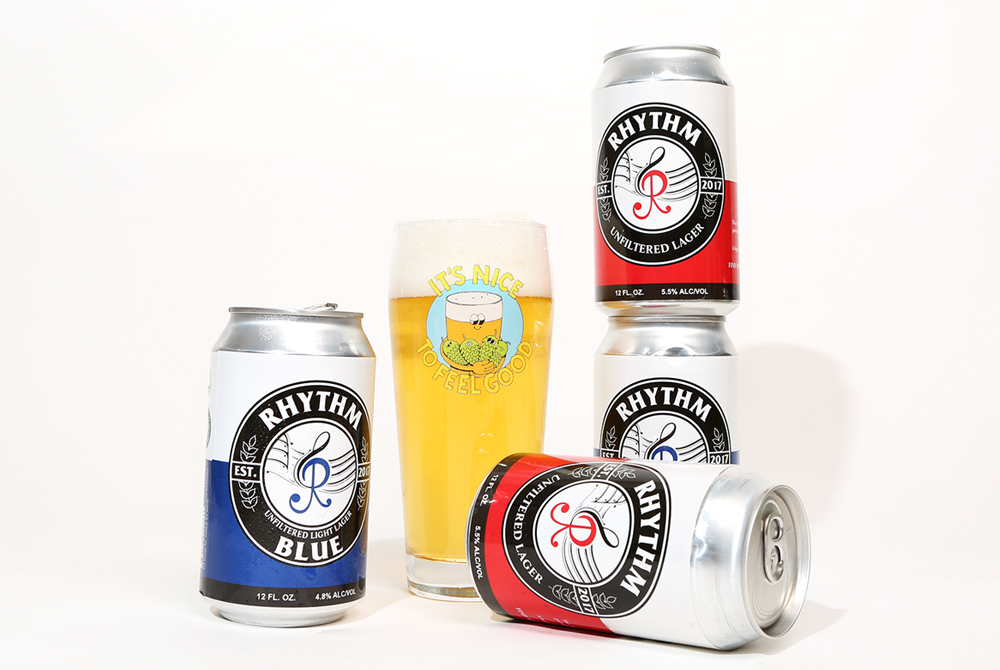 Speaking of Rhythm Brewing Co, Founder Alisa Bowens-Mercado has always moved to the beat of her own drum. A professional salsa dancer, Bowens-Mercado came up with the idea for Rhythm Brewing while traveling to beer festivals on weekends. A woman of color, Bowens-Mercado quickly realized she saw very few people that looked like her at these events. So she decided to change that.
Founded as the first BIPOC-owned craft brewery in Connecticut, Rhythm Brewing makes one type of beer: lager! In what we've dubbed the year of the lager, Bowens-Mercado is hitting the nail on the head with her Unfiltered Lager and Blue Unfiltered Light Lager. Both styles are smooth, crisp, and oh-so-clean on the finish. At the time of publication, Rhythm Brewing doesn't have a physical brick-and-mortar, but if you're in the state you should definitely pick up one of these stellar lagers from the lady of lager herself. Check out the Rhythm Finder to find one of Rhythm's lagers near you!
New England Brewing Co.
7 175 Amity Rd (2,604.07 mi) Woodbridge, CT, CT 06525 | (203) 387-2222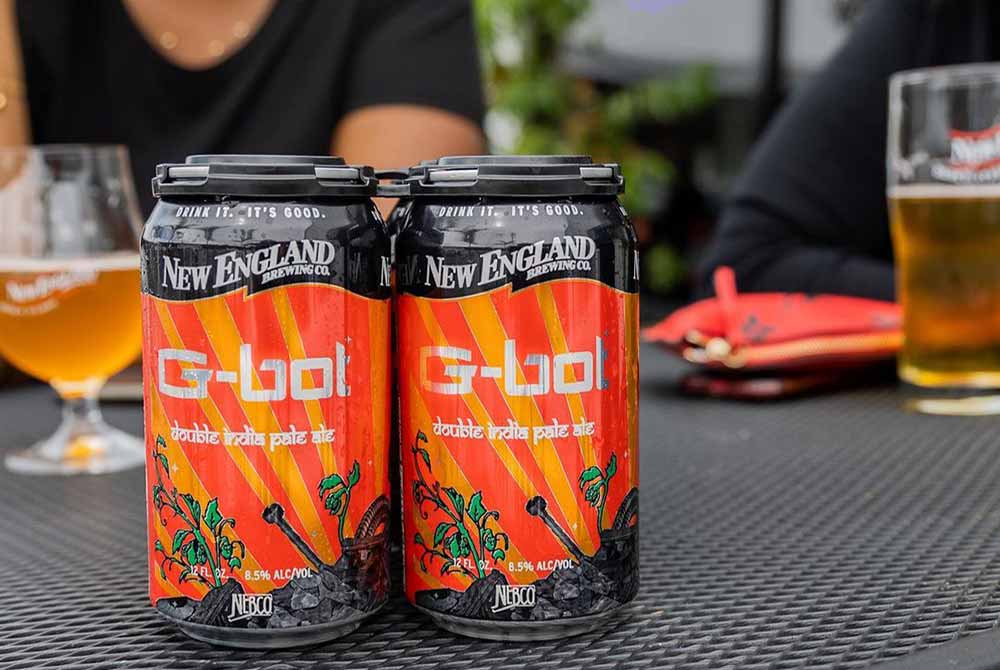 On a recent episode of Untappd's Drinking Socially podcast, host Harrison Hickok recommended we try G-Bot. This Imperial IPA from New England Brewing Co. (NEBCO) has a pretty incredible story.
After seeking out G-Bot, we're glad we listened to Harrison! An iconic DIPA, the beer is a citrus-y, dank, juice bomb that makes the hop heads go crazy. In other words, it's a gem from a brewery that — quite frankly — we've probably overlooked.
Why? Because the brewery has been around forever. Since 2001, NEBCO has been making beer, and we'll happily admit that we've been a bit age-ist in not taking the brewery more seriously. But change requires acceptance, right? Consider us changed. Hit up this historic spot and try this historic beer.
HONORABLE MENTION: Athletic Brewing Co.
350 Long Beach Blvd, Stratford, CT 06615 | (843) 507-4783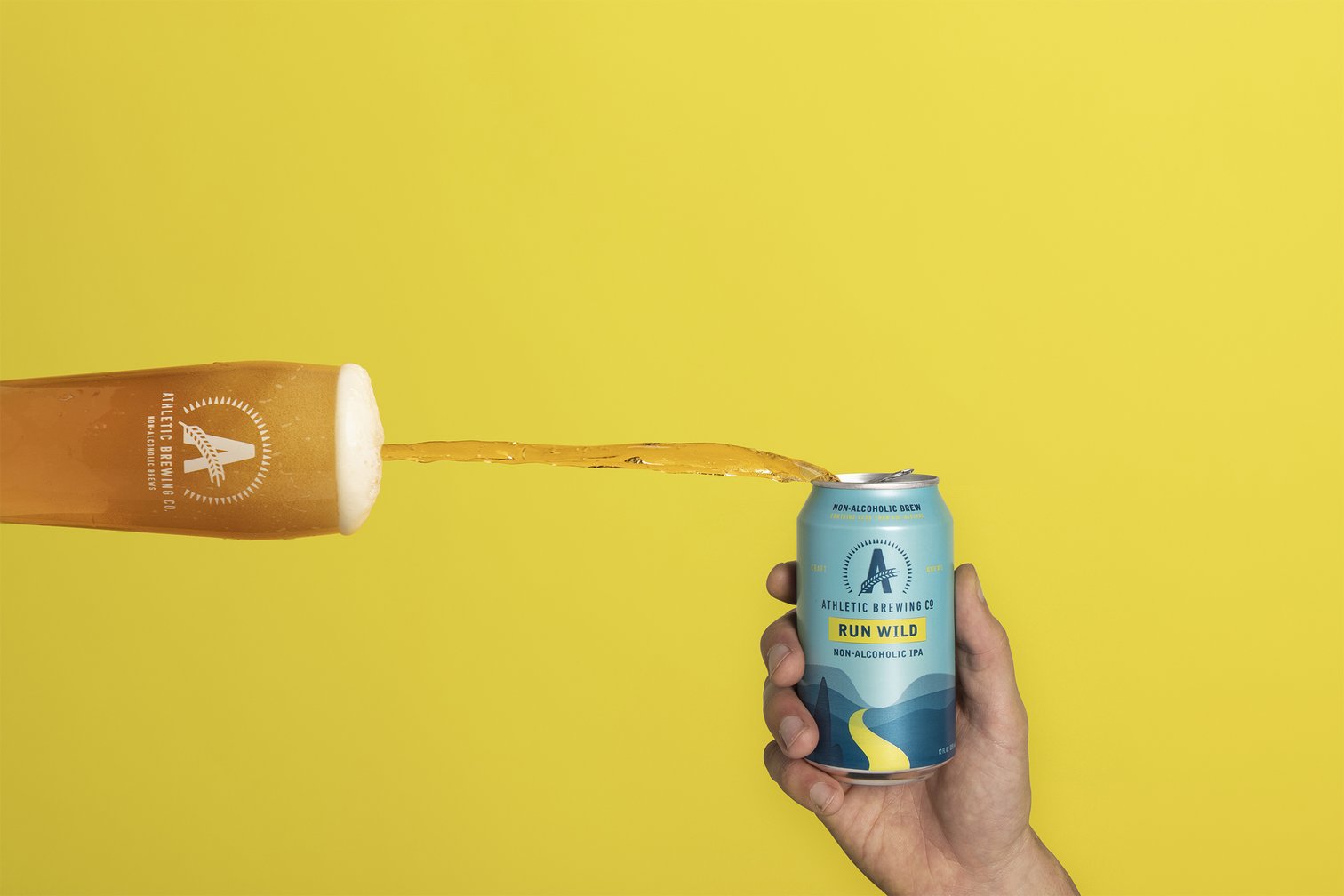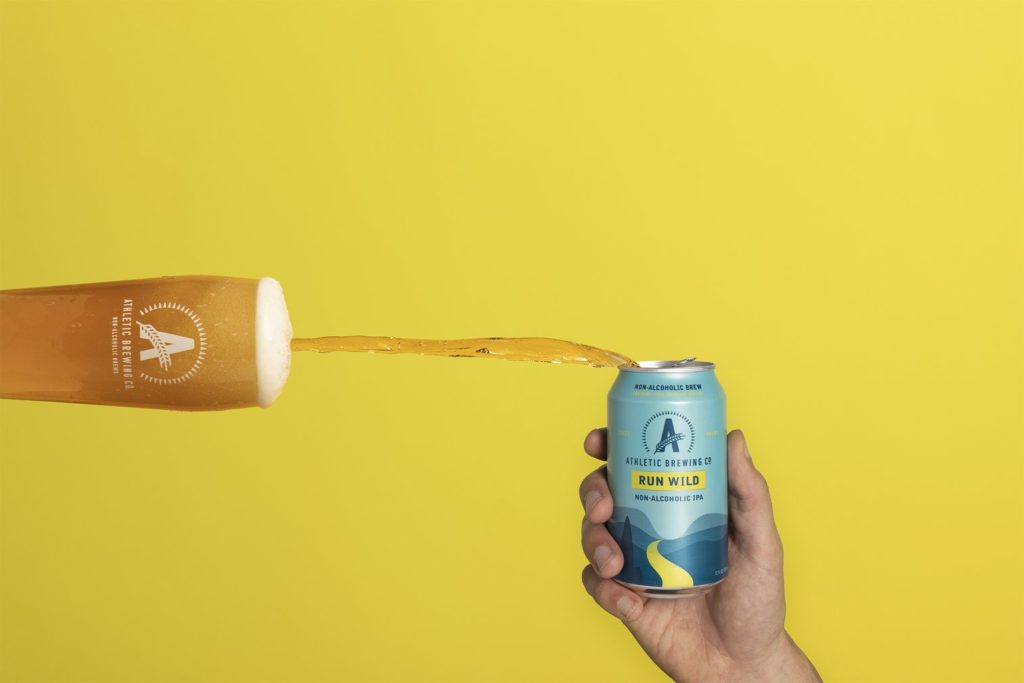 You may ask: Why are we including a non-alcoholic brewery on a must-visit list of best breweries in Connecticut?
First, we named non-alcoholic beer one of our top trends to watch in 2021. While still more popular in Europe, NA beers are catching on here in the States.
Second, Athletic Brewing is unique because they're a brewery dedicated solely to crafting well-made, delicious non-alcoholic beer. With styles ranging from coffee stout-inspired collabs to hazy IPAs, this Connecticut-based brewery has caught drinkers attention. In fact, the brewery grew so much last year that they recently opened up a facility in San Diego, CA to add capacity and meet growing demand.
Count me as one of those demanding more. The brewery's Run Wild IPA made our lineup of the best beer styles to drink this summer for its ultimate sessionability. Brewed with five Northwest hops, Run Wild is completely balanced in bitterness and peak drinkability. It's just like any session IPA out there, only without the alcohol. If you've already visited a bunch of breweries in Connecticut, or you want to try something a little different, this could be your perfect easy-drinking day stop.
HONORABLE MENTION: Tree House Farm & Fermentory
54 Joy Rd, Woodstock, CT 06281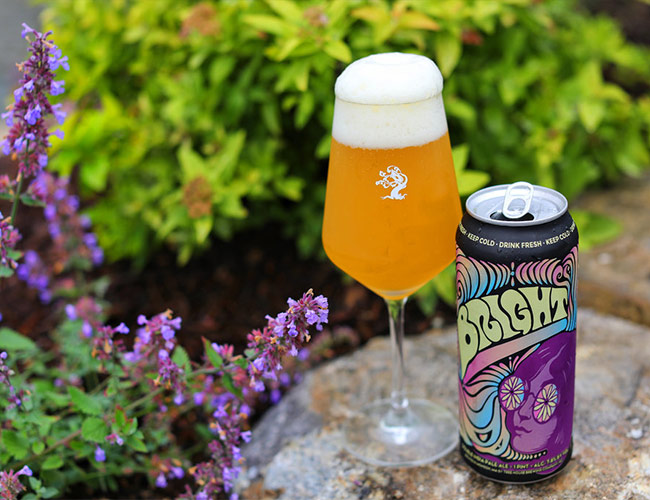 In 2019, this Massachusetts-based brewery known the country over for its picture perfect hazy IPAs bought a $1.6M farm in Connecticut. Tree House Farm & Fermentory features 100-acres of organically farmed produce and fruit trees that according to their website have "a hypnotizing effect on the soul." A fermentation project is underway but it's currently a little murky whether or not this Tree House location is actually serving beer. Instead — according to the website — they're offering unpasteurized apple cider to go, Tree House coffee, late-season product boxes, and a small selection of pumpkins and gourds. So you may want to call ahead if you were looking to go just for the beer. Regardless, visiting this stunning orchard from a brewery we know and love will make for a fantastic fall afternoon. But make sure you sign up ahead of time… you can currently only visit the farm and fermentory by reservation!