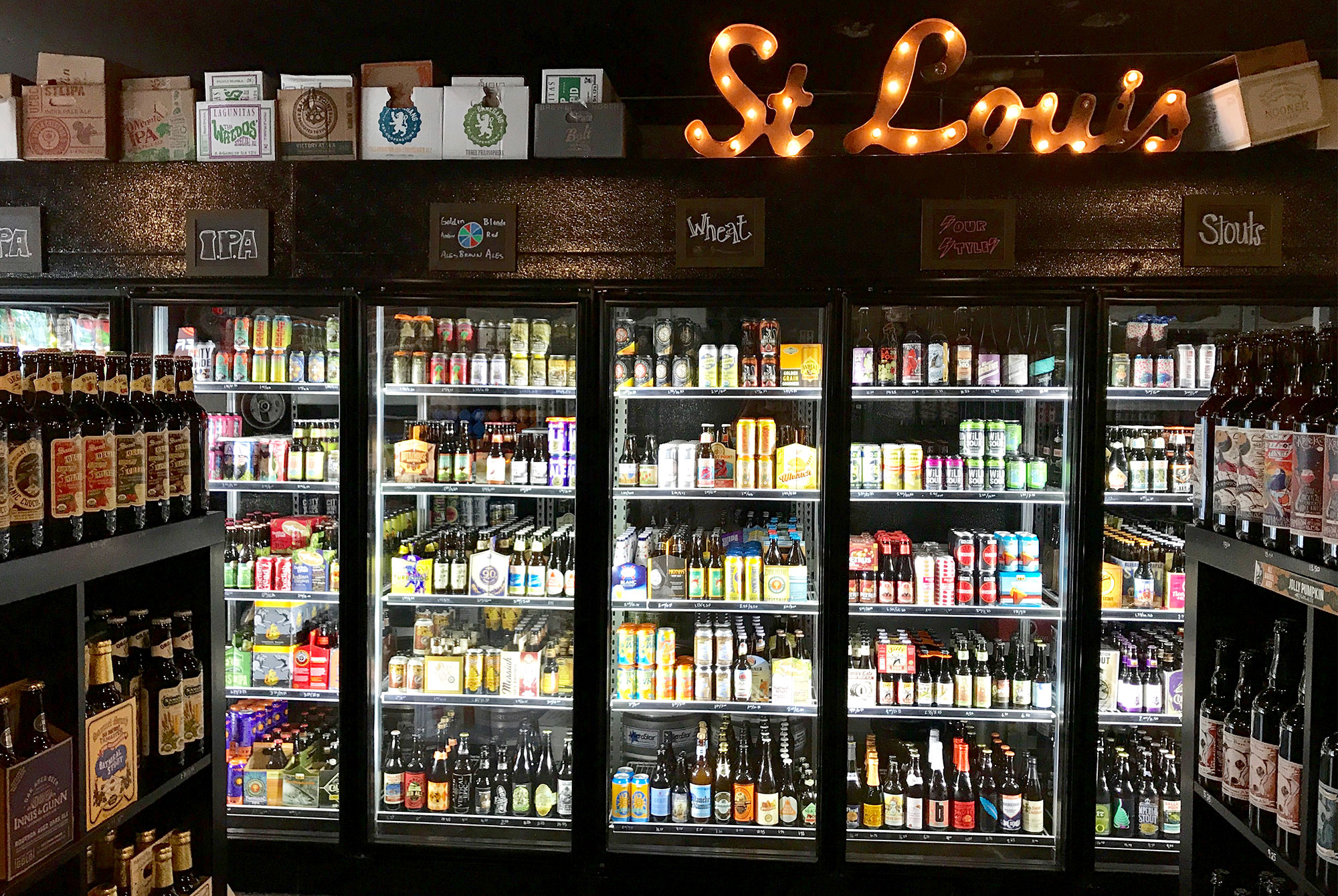 On its surface, St. Louis, Missouri, might not look like a craft beer destination. Especially not when stacked up against coastal cities teeming with trendy breweries. But in the silhouette of Anheuser-Busch's historic, gleaming campus, there lies a gold mine of great beer.
The beer scene has been flourishing there for some time, too: the city has a storied brewing history decades old, undeniably spurred when A-B set roots there in 1852. Now, the Gateway to the West is home to newcomers and seasoned brewers alike, all in the pursuit of putting St. Louis beer on the map.
The Best Beer And Breweries In St. Louis
2nd Shift Brewing
1601 Sublette Ave | (314) 669-9013
This brewery used to be located in New Haven, Missouri, but relocated to St. Louis' Hill neighborhood last year. Now, the brewery boasts a spacious taproom, and has a range of beers offered on draft. Highlights include the Art of Neurosis IPA, Katy Brett saison, and Liquid Spiritual Delight (LSD) imperial stout.
Learn More See on Map Get This Beer Delivered Now on Drizly
4 Hands Brewing Company
1220 S 8th St | (314) 436-1559
Tucked away near the Soulard neighborhood, this brewery is commonly associated with its City Wide pale ale and pilsner, which are go-to tallboys for many locals. There's a lot more to love coming out of this brewery, though, including a peanut butter chocolate milk stout called Absence of Light, and the Divided Sky rye IPA. The taproom also features a kitchen menu of brats, bar snacks, and seafood, courtesy of two award-winning local restaurants.
Learn More See on Map Buy Now on Tavour
Narrow Gauge Brewing Company
1595 US-67 | (314) 831-3222
If you crave the haze, this Florissant brewery should really be your first stop. The brewery focuses primarily on the hoppy stuff, ranging from Hop Water, a dry-hopped session IPA, to "Oast," a series of rotating American IPAs. That being said, don't sleep on the black sheep of the menu, the brewery's Old Town porter.
Learn More See on Map Buy Now on Tavour
Perennial Artisan Ales
8125 Michigan Ave | (314) 631-7300
This cozy space is south of the city, but worth the jaunt. On top of a draft menu of Belgian-style ales and tasty amber bière de miels, the bottle list is insanity. The brewery often offers cellared bottles for on-site consumption, including Abraxas, its venerable imperial stout made with cinnamon sticks, ancho chilies, vanilla beans, and cacao nibs.
Learn More See on Map Get This Beer Delivered Now on Drizly
Side Project Brewing
7458 Manchester Rd | (314) 224-5211
This Maplewood brewery has garnered plenty of national attention for its all barrel-aged lineup of saisons and wild ales. And with a sister brand called Shared now offering non-barrel aged porters and hop-forward pale ales in the same space — the team's other side project, if you will — the tap list here is stacked. Don't forget to check out their Cellar as well.
Learn More See on Map Buy Now on Tavour
Urban Chestnut Brewing Company
3229 Washington Ave | (314) 222-0143
The best German-style beers in town reside here: dunkels, zwickel lagers, Berliner weisse bocks, you name it. And if you hit the brewery's location in The Grove, a popular strip west of the city, you can enjoy a pint in a traditional bierhall setting with schnitzel and currywurst. Hop across the street, and you can even sample a few of the brewery's test batches at its Urban Research facility. For the more outdoor inclined, Urban Chestnut also has a second location in the heart of downtown with a biergarten.
Learn More See on Map Get This Beer Delivered Now on Drizly
The Civil Life Brewing Company
3714 Holt Ave
Not only does this brewery focus on low ABV, malt-forward beers, but it's also cash only. Both are a bit of a gamble in today's digital-focused, IPA-infested world, but you'll drop all reservations once you see the menu: A 10-ounce pour here only runs you $2.50, and a full pour only costs $5. If you're looking to put down a few cask beers, enjoy a Scotch ale, or strike up conversation over an easy-drinking bitter, this is the place to meet.
Ferguson Brewing Company
418 S Florissant Rd | (314) 254-7359
The focus here is equal parts food and beer, and that's a good thing. Wolfing down a salmon BLT while sipping the brewery's pecan brown ale is both a satisfying, and oddly synergistic, experience. The bar reserves a few taps alongside its flagships for seasonal offerings and featured guest brews, too.
International Tap House (iTap)
1711 S 9th St | (314) 621-4333
To experience a spectrum of the city's great local beers without leaving your seat, head here. The bar has three locations scattered across St. Louis, all pouring hard-to-find suds and one-offs from nearby breweries. Pro-tip: Watch for the beaded necklaces donning select taps. If a handle has one, it means that beer is discounted for the night.