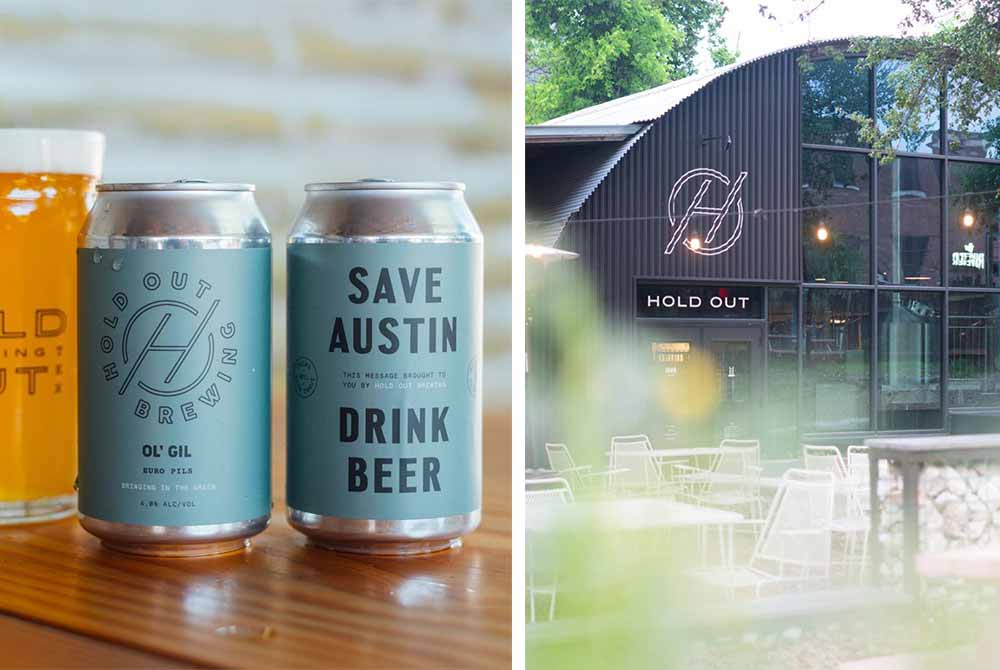 Photography courtesy of Hold Out Brewing
Editor's Note:
An earlier version of this article appeared in a previously published guide to Austin, TX's beer scene.
Updated on February 3, 2023
Austin is often looked to as one of America's rising cities. It's become a destination for a younger population seeking great food, a vibrant music scene, and abundant open air. Austin's food is one of its best selling points. It's long been a haven for expertly smoked BBQ and delicious Tex-Mex fare. But enterprising entrepreneurs have taken the city's love of meat and expanded it to include some fantastic ramen, pizza, and burgers. A burgeoning food scene goes hand in hand with stellar beer. And Austin is in no short supply. In fact, some of the best breweries in Austin, TX, also sport standout kitchens.
To help guide you through the diverse landscape of the city's craft breweries, we've put together a list of the eleven best breweries in Austin.
The Best Breweries in Austin, Texas
Austin Beer Garden Brewing Co.
1305 W. Oltorf St, Austin, TX 78704 | (512) 298-2242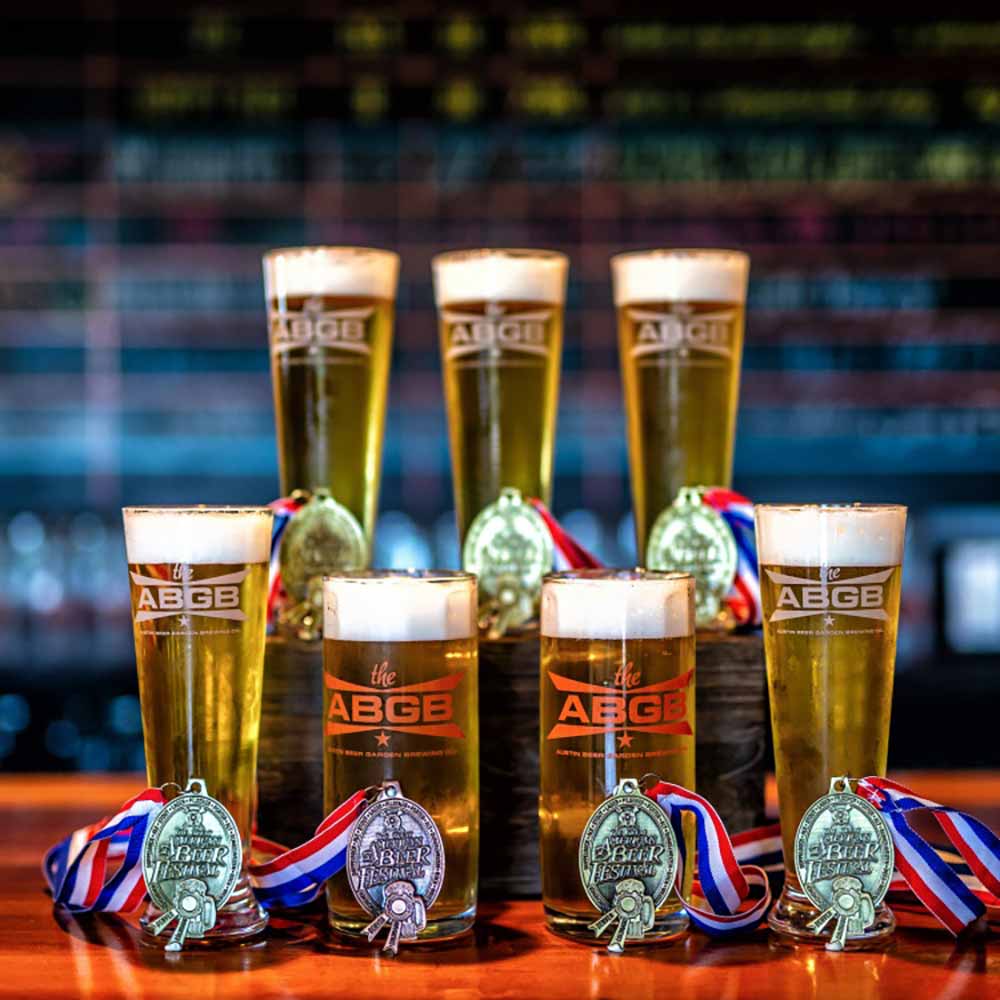 Austin Beer Garden Brewing racks up medals from the Great American Beer Festival like Michael Phelps at the Olympics.
Last year's haul included a gold for Industry, a German-style pilsner, and silver for The Beeginning, a honey beer. However, don't sleep on Hell Yes, a beautiful helles lager with just the right amount of spice.
The long beerhaus-style tables fill quickly, particularly on Saturday night when the bands take the stage, but it's absolutely worth fighting the crowd.
Austin Beerworks
3001 Industrial Terrace, Austin, TX 78758 | (512) 821-2494
Let's head north of the city and work our way back.
Austin Beerworks is the ubiquitous beer brand synonymous with the city.
Try any of the seasonal releases or whatever fresh hoppy experimentation is available.
For example, we recommend Pearl Snap, the brewery's core German-style pils we ranked in our Blind Tasting 30 of the Best Pilsners.
Or Goldfish, a Belgian-style strong ale that's as gold as the setting sun on a Texas plain.
Hold Out Brewing
1208 W 4th St, Austin, TX 78703 | (512) 305-3540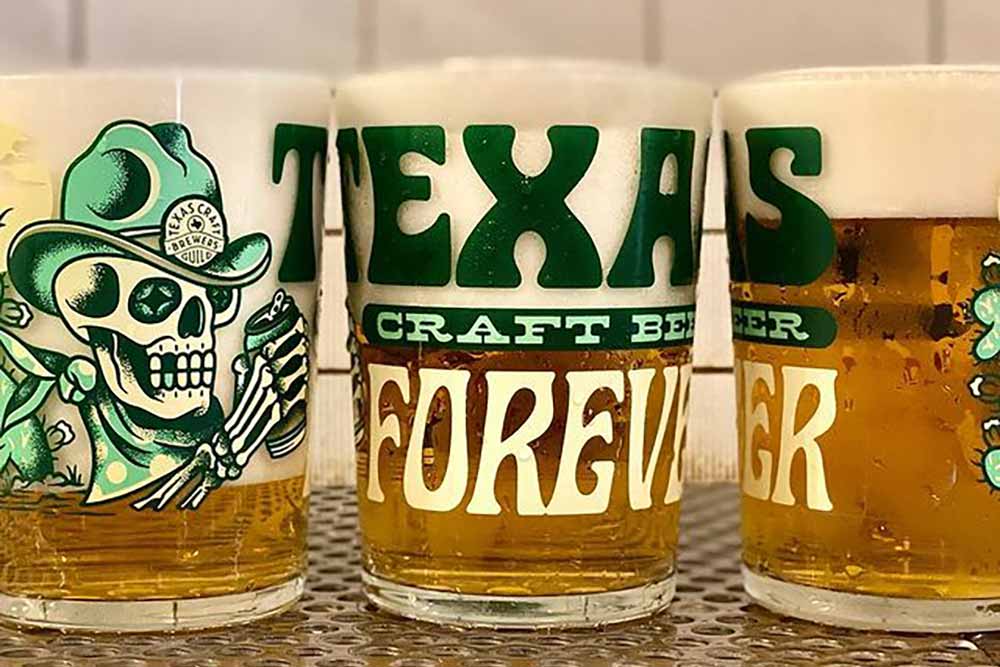 Our great friend, Austinite, and Director or Strategic Business Development at Next Glass, John Gross, named Hold Out his favorite brewery of 2021. Here's what he said:
"Patio pounders! Austin can't get enough of outside drinkin'. And since opening in the middle of a lockdown in March 2020, Hold Out Brewing has been teaching a masterclass in crushable pints. The funky quonset hut came out the gate firing on all cylinders. That is to say Hold Out has become one of the best taprooms in town with a crazy-talented team on the beer side as well as the kitchen side.
Their serious, hop-focused beer program offers approachable options (primarily top-notch pale ale and legit lagers) that let you consume plenty in the beautiful Texas sunshine. The brewery's focus on community partners means recipes include largely local ingredients, with yeast banking and malt production all coming from Central Texas.
Beyond the beer, the menu comes from a CIA-trained chef who served time at Momofuku (among other fancy-pants places). Plus, there's a full bakery department whipping up hamburger buns and decadent cookies, which means much more than "pub grub."
Built as a neighborhood hub, the taproom recently hosted a hardcore noise show instead of a polka band for their Novemberfest release. That's chutzpah. Hold Out is keeping Austin on its weird toes and pushing the envelope of quality forward."
Independence Brewing Co.
3913 Todd Ln #607, Austin, TX 78744 | (512) 707-0099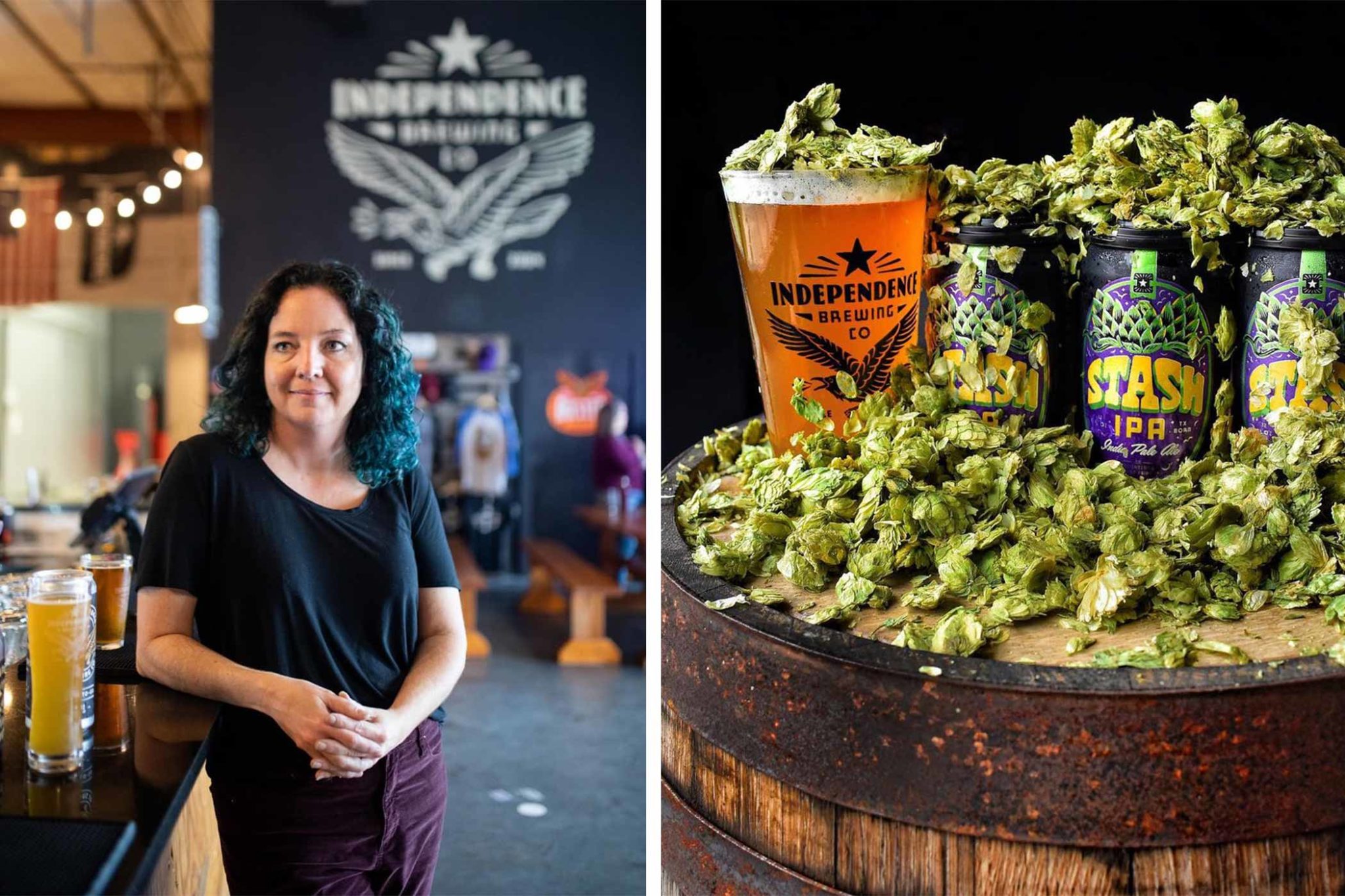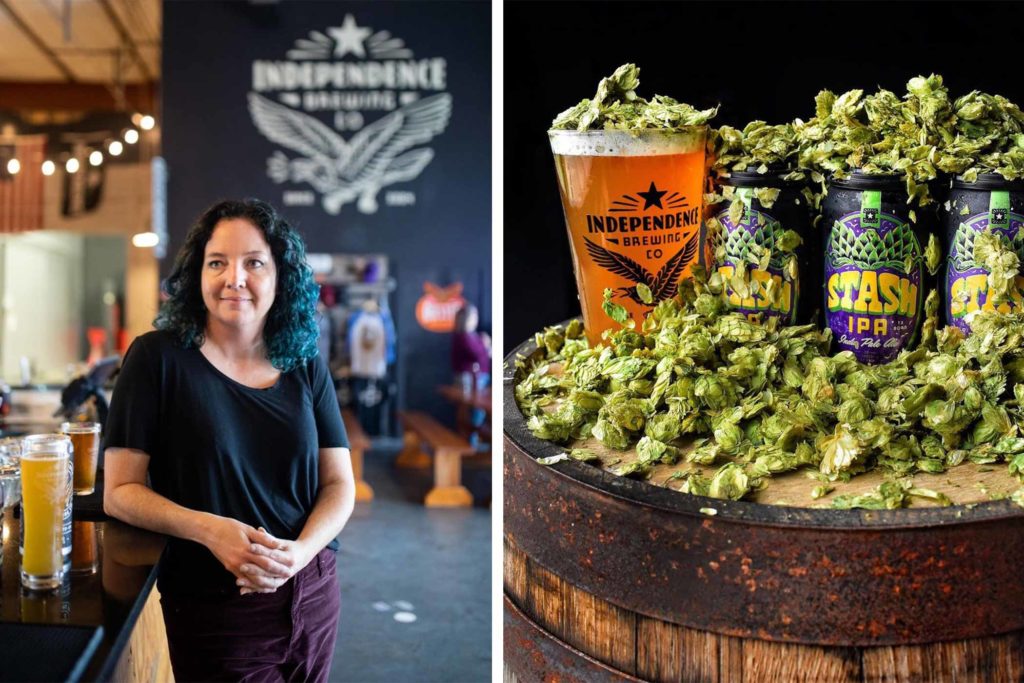 When Amy Cartwright opened Independence Brewing Co. in Austin in 2004, she was only one of three production breweries in the Texas city. And she was certainly the only woman-owned one.
Fast forward eighteen years and Independence Brewing is now the eighth largest brewery in the entire state and Cartwright has become a pillar of the craft beer community.
At Independence Brewing you're going to find classic styles meticulously crafted. For instance, the Austin Amber, an amber ale that became one of the brewery's signature selections, serving as a gateway beer for the local craft scene.
Or Stash IPA, Independence's first stab at an IPA in 2011 that actually heavily contributed to the growth of the brewery over the last ten-plus years.
These days, drinking at Independence is like drinking in a little piece of Austin beer history.
Jester King Brewery
13187 Fitzhugh Rd, Austin, TX 78736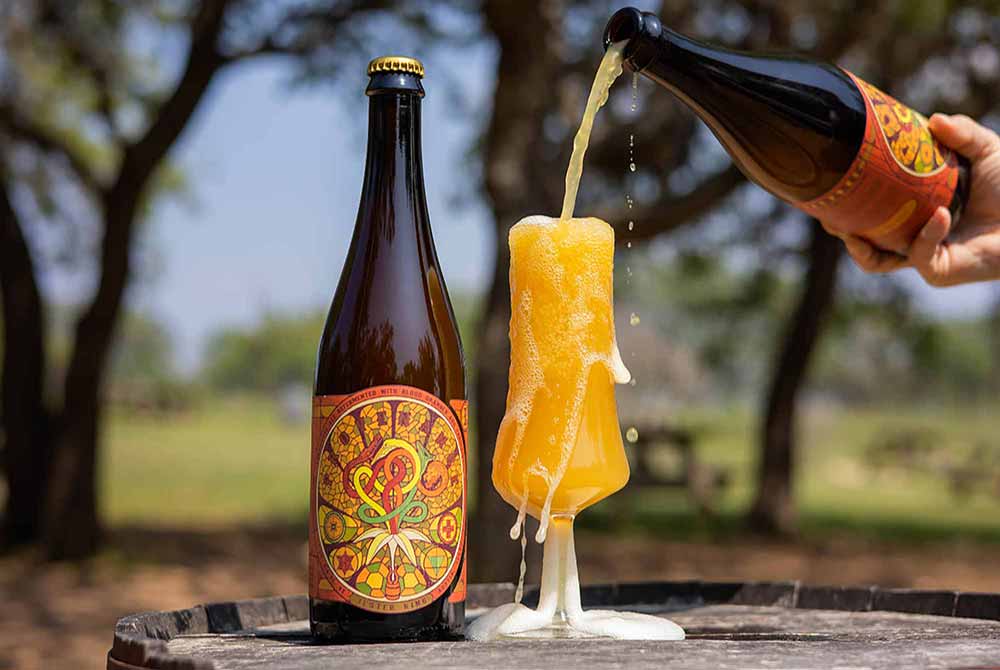 It's about a half-hour drive southwest from Austin to Dripping Springs, where Jester King makes its home. But it's absolutely worth every minute.
Jester King is easily one of the best breweries in the country, let alone one of the best breweries in Austin. And the setting is a feather in the brewery's cap.
The bucolic ranch of sorts in Texas Hill Country pairs beautifully with each beer served at the four bars. Grab a pizza or some charcuterie for lunch, order a draft, and enjoy the view.
Before you go, jump on a tour of the brewhouse and barrel room—and bring your beer with you! Alternatively, take the farm tour, where co-founder Jeffrey Stuffings will talk about growing hops and wine grapes.
We highly recommend buying a shipping box at the beer-to-go stand, loading it up with bottles to go, and dropping this back at your hotel before leaving. After all, what's a brewery visit without a souvenir?
Live Oak Brewing Company
1615 Crozier Ln, Del Valle, TX 78617 | (512) 385-2299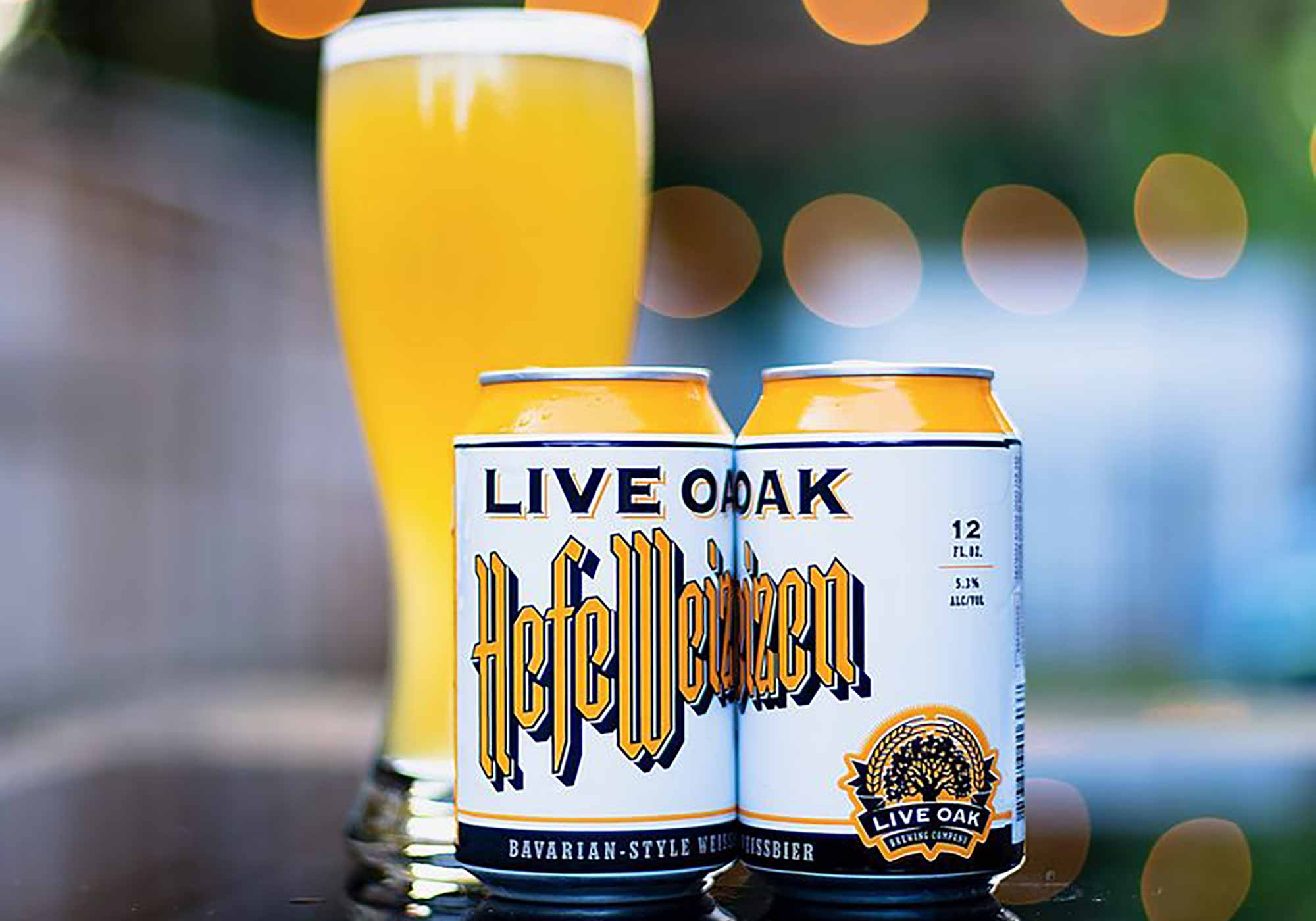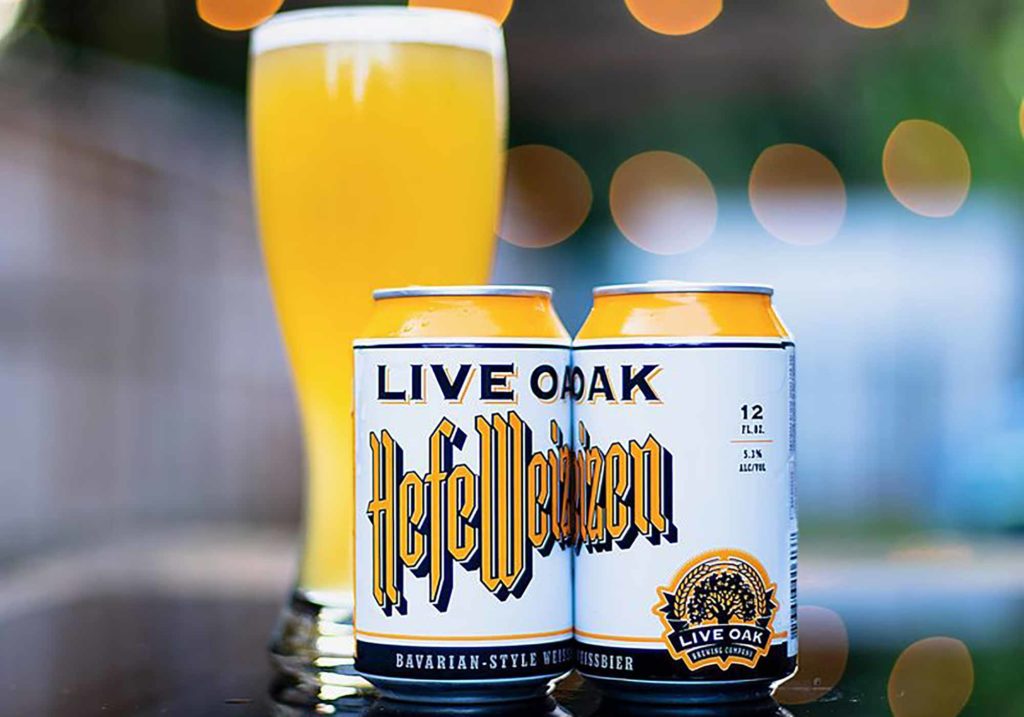 If you needed to pick just one brewery to visit in Austin…it should probably be Jester King. But if you could visit two Austin breweries, make the second one Live Oak.
Live Oak Brewing Co. eschews hype for quality. Many breweries have gone the way of hazy IPA and loaded-up stouts (not that there's anything wrong with that). But Live Oak has stuck it out with esoteric beers like grodziskie and rauchbier.
The brewery's kölsch landed a spot on our list of The 21 Best Beers We Drank in 2021."
While their Smoaktoberfest was one of our "20 Best Beers to Drink in Fall 2021."
Even if smoked beer isn't your jam, Live Oak's pilsner and hefeweizen are two of our favorite American representations of the style.
The name of the game here is lagers executed to excellence.
For quality crushable beer alone, Live Oak holds a spot as one of the best breweries in Austin.
Meanwhile Brewing Company
3901 Promontory Point Dr, Austin, TX 78744 | (512) 308-3659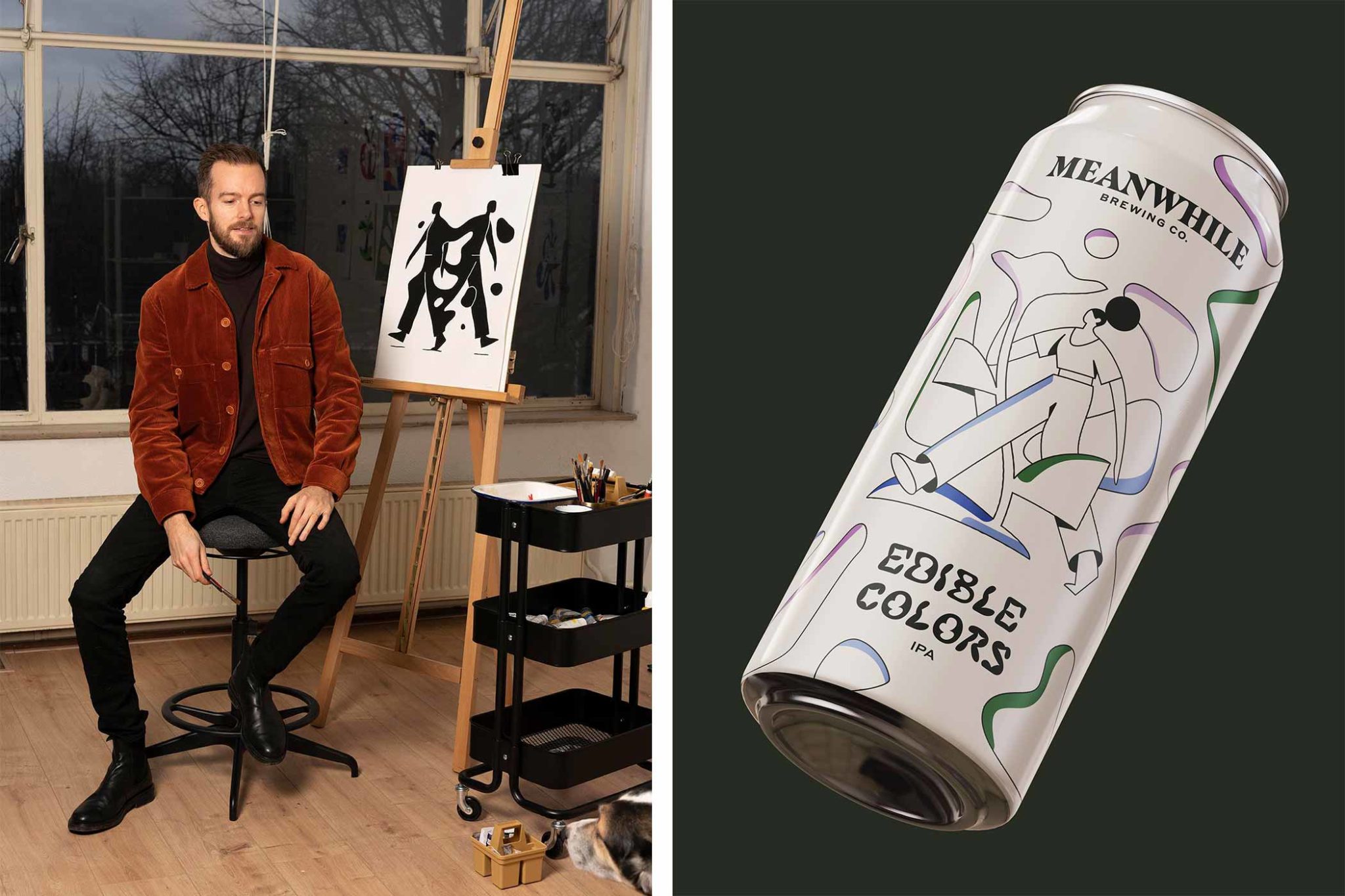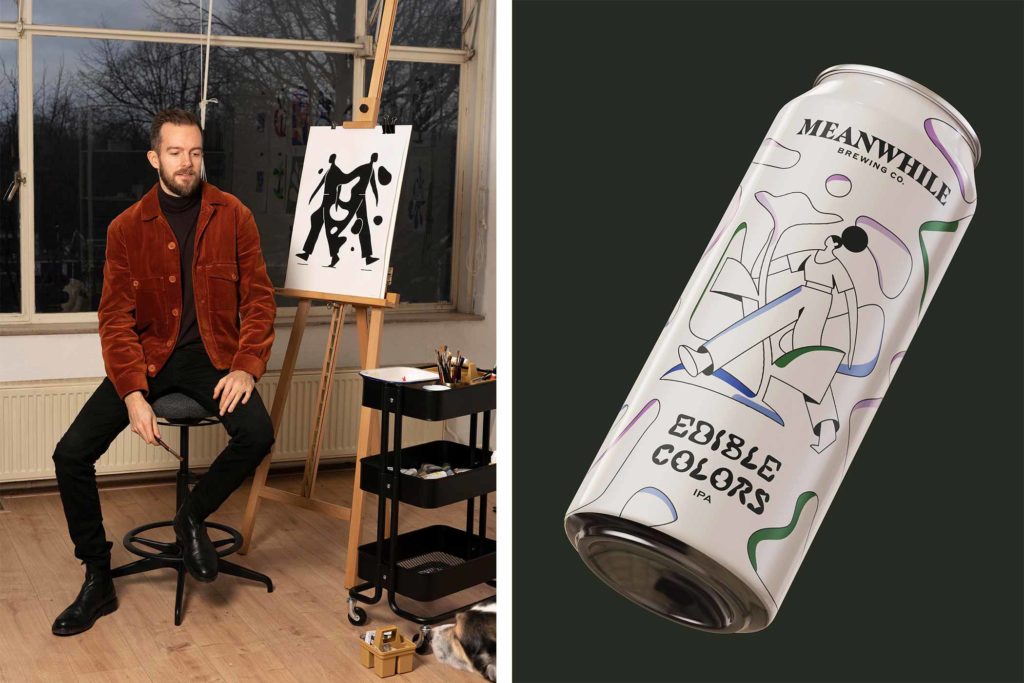 Beer is an art at Meanwhile Brewing in South Austin. In fact, last year the brewery teamed up with Dutch artist and graphic designer Timo Kuilder to release a new IPA on the first Friday of every month with new can art.
The art obviously goes into the can as well with the brewery's three-vessel, 15bbl system cranking out favorites like Disco in the Panic Room, a Northwest IPA. Or Export Lager, a Dortmunder-style lager.
This is a community space. Venture out to Meanwhile Brewing and you'll also find a soccer field and an outdoor stage.
As Meanwhile likes to put it, "whether you're clocking out, gearing up, winding down, or passing through, there's always something going on at Meanwhile worth raising a glass to."
Oddwood Brewing
3108 Manor Rd, Austin, TX 78723 | (512) 220-0612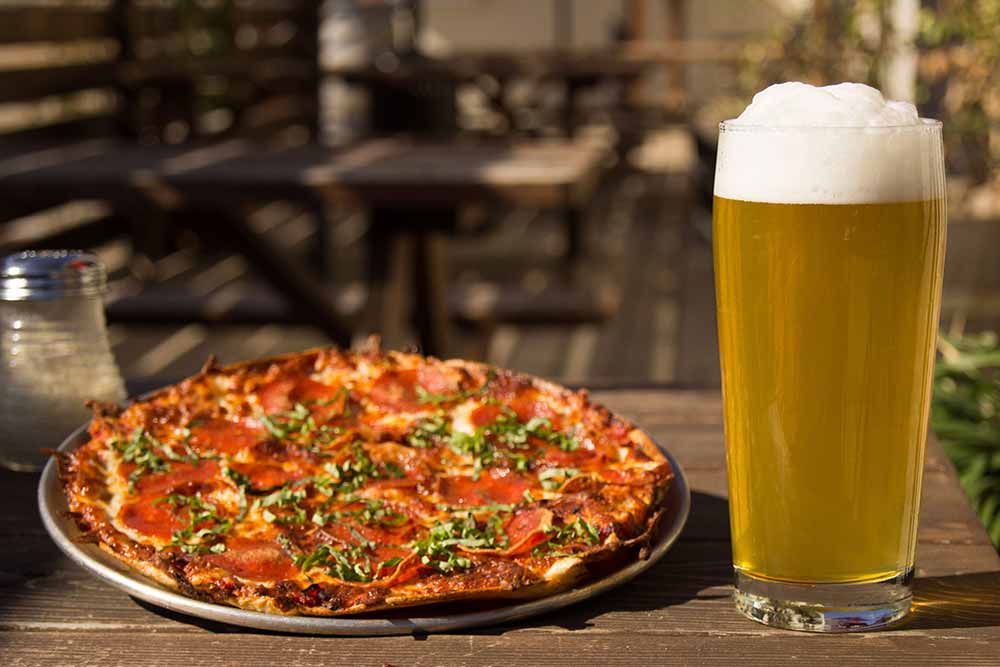 Another recommendation from Gross, Oddwood was his contribution to our list of the "14 Best Breweries of 2022."
Here's what he had to say:
"Texas is serious about lagers. It's in their DNA. The bar is set high in Texas and brewers obsess over yeast and pine over horizontal tanks.
Oddwood Brewing masterfully pulls off lagers with each and every taproom release. Then they practically grandstand their talents with their ales to boot.
The brand carries itself with a carefree air of irreverence. For example, the weirdo hand-drawn Tree Man playing basketball or the werewolf on rollerblades on beer cans. Oddwood has a whacky, lo-fi homespun vibe and it works. They are rightfully confident in their liquid so they really get to play around with the fun stuff.
The taproom is a blast with free-play old school arcade games, VHS tapes galore, and a welcoming crew behind the bar to help guide you through which stein of lager to guzzle. Oddwood is a staple of their East Austin neighborhood for playscape-bouncin' families; stromboli-eatin', no-frills foodies; and hardcore lagerbier lovers.
This year Oddwood rocked notable collabs with Hold Out Brewing, Live Oak Brewing, Pinthouse Brewing and Terrible Love Coffee to name a few. All have been hometown hits. Ask your favorite Central Texas brewery where to go, and Oddwood is on everyone's short list. It's not going out on a limb to say they are one of the best brewpubs around."
Pinthouse Pizza
4236 S Lamar Blvd, Austin, TX 78704 | (512) 502-5808
4729 Burnet Rd, Austin, TX 78756 | (512) 436-9605
2201 E. Ben White Blvd, Austin, TX 78741 | (512) 717-0873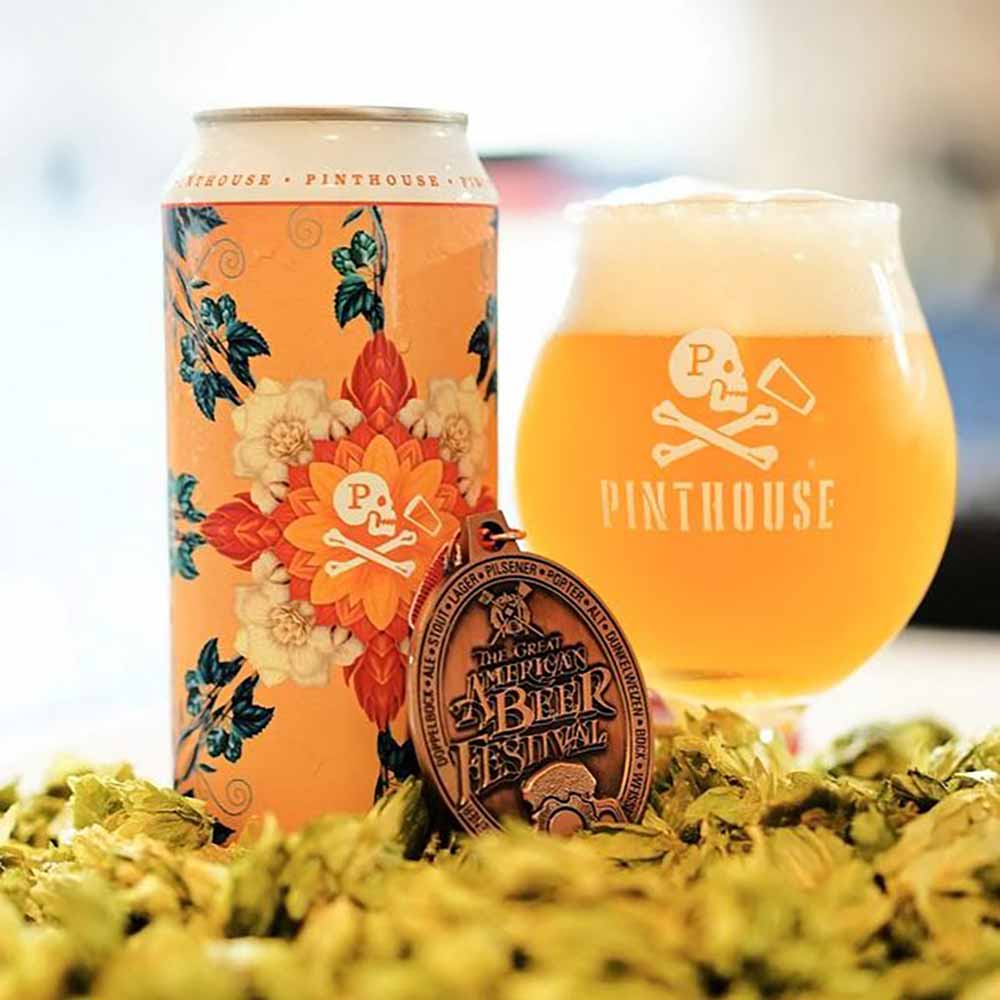 Although you probably had pizza at Jester King for lunch, get yourself to Pinthouse Pizza and order The O.G. pie made with charred pepperoni, spicy red sauce, house-blended cheese and finished with basil, spicy honey, and dollops of ricotta.
And if you want something to drink, Pinthouse Pizza's Green Battles IPA won gold at the 2018 Great American Beer Festival and World Beer Cup. And most recently, the brewery's Fresh Hop Training Bines earned bronze at the 2022 Great American Beer Festival.
If you're a hophead, you can't do much better than Pinthouse Pizza.
St. Elmo Brewing Company
440 E St Elmo Rd G-2, Austin, TX 78745 | (737) 300-1965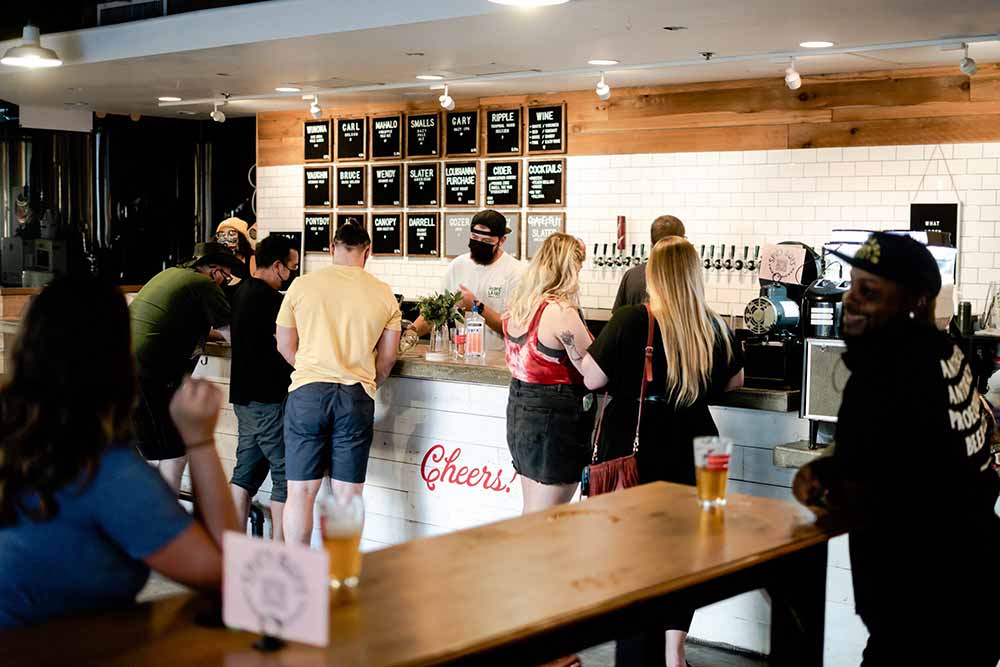 For an award-winning brewery, St. Elmo is surprisingly unpretentious. Dedicated to just making exceptional beer for the people of South Austin and beyond, St. Elmo doesn't peg itself to a certain style.
You'll find sours, kölsches, West Coast IPAs, hazies, and even Lagerbiers. All can be enjoyed in the incredible beer hall or spacious beer garden.
Nothing fancy here, just excellent beer and good vibes. What more do you need?
Zilker Brewing Company
1701 E 6th St, Austin, TX 78702 | (512) 712-5590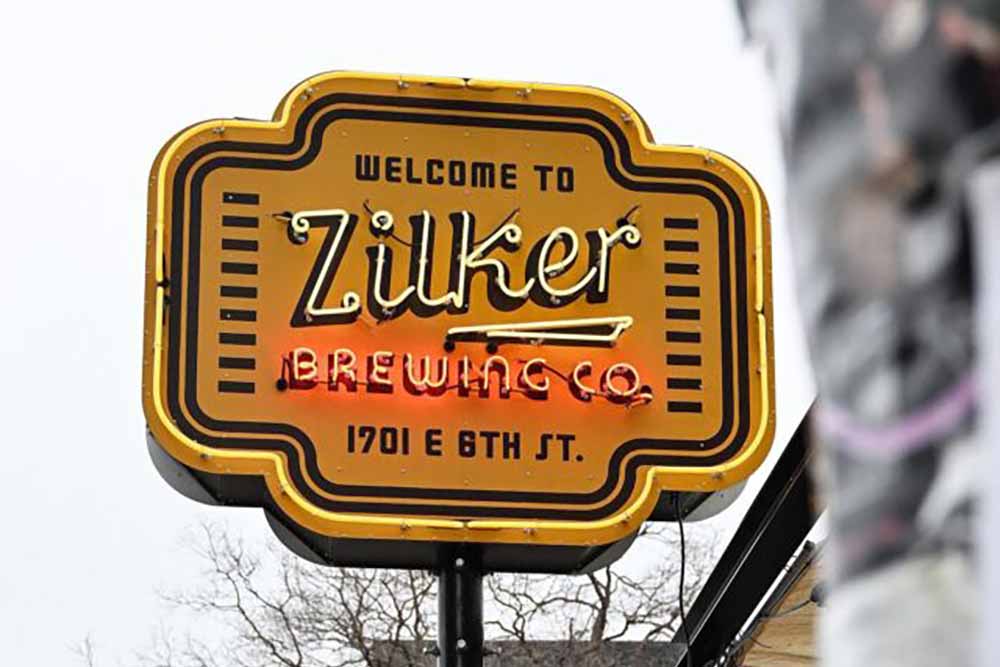 Head from Downtown to East Austin and visit what The Austin Chronicle called the most underrated brewery in Austin.
Zilker's storefront taproom is moderately-sized, and patrons at the bar can face the glimmering steel tanks.
As for the beer, the coffee milk stout is modeled after Cuban coffee, with a soft, creamy texture and sweet caramel flavor. Additionally, don't sleep on the Parks & Rec Pale Ale, which is a well-balanced, clean-drinking standout.