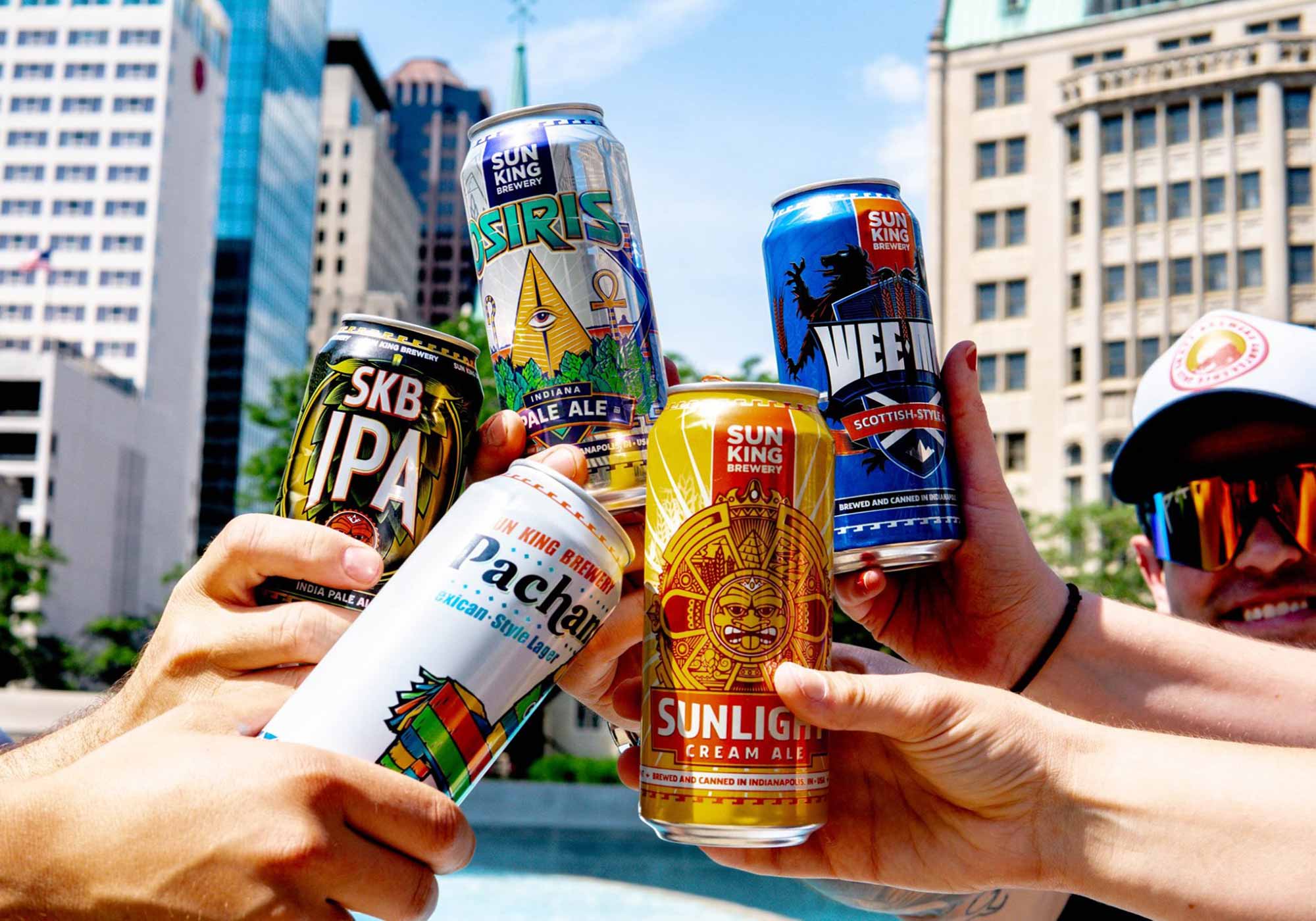 Photography courtesy of Sun King Brewery
Indiana! The birthplace of Larry Bird, the boyhood home of Abraham Lincoln, the setting of the iconic movie Hoosiers, the birthplace of curiously oversized breaded pork tenderloin, and the site where cars race really fast around a track. And in the past couple of years, an increasingly popular craft beer destination–especially in its capital city of Indianapolis.
With 195 breweries inside its borders, the Hoosier State ranks 16th for the most number of craft breweries in the country. And at the center lies Indianapolis, the Crossroads of America and intersection of outstanding craft breweries. From a 96-medal-winning brewery to one making picture perfect pilsners, these places give us enough reason to give Indianapolis a pin on our map.
Here are our picks for the six best breweries in Indianapolis, Indiana.
Hop Culture's Best Breweries to Visit in Indianapolis, IN
Sun King Brewing
135 N. College Ave. Indianapolis, IN 46202 | (317) 602-3702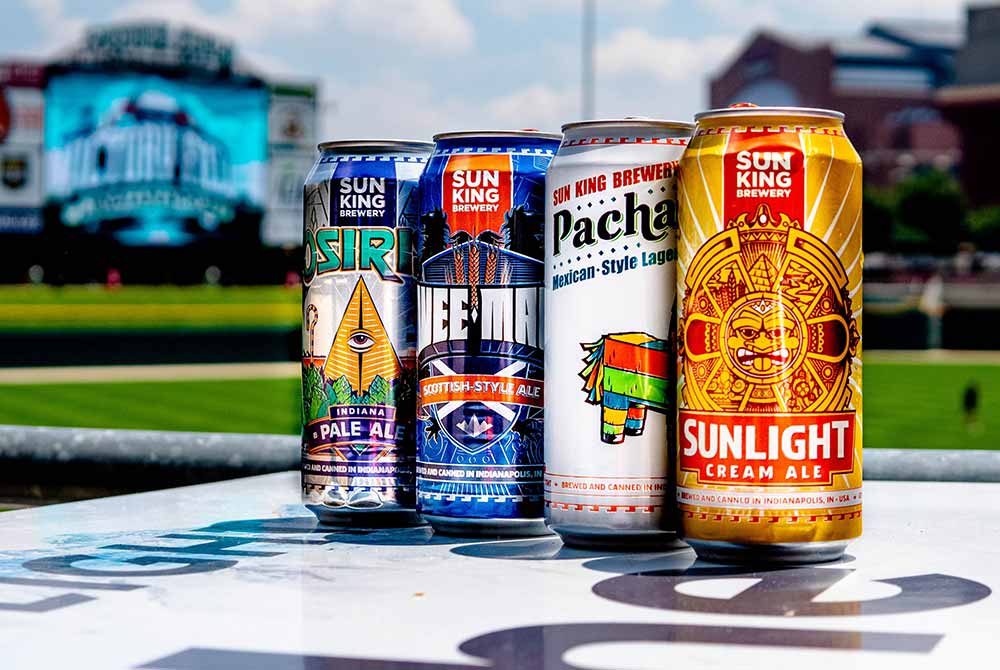 You can't make a list of the best breweries to visit in Indianapolis without mentioning the OG, Sun King Brewing. When Dave Colt, Clay Robinson, and Andy Fagg rolled the first kegs of beer out the door in July 2009, Sun King became the first full scale production brewery in the city since Indianapolis Brewing Company closed in 1948.
Now the city's largest brewery (and the second-largest in the state), Sun King crafts beers that have been nationally recognized at both the Great American Beer Festival (GABF) and the World Beer Cup (WBC). Actually, the brewery ranks in the top five breweries in the world for most medals won between both GABF and WBC.
Sun King paved the way for brewing in Indiana and therefore deserve this top spot on our list. Go pay homage with something funky like the Afternoon Delight, a bourbon barrel aged Doppelbock that won gold in the Wood & Barrel-Aged Beer category last year at GABF, or a staple such as the Wee Mac Scottish Ale or Sunlight Cream Ale (If you don't know what a cream ale is this story will help).
Chilly Water Brewing Company
719 Virginia Ave #105, Indianapolis, IN 46203 | (317) 964-0518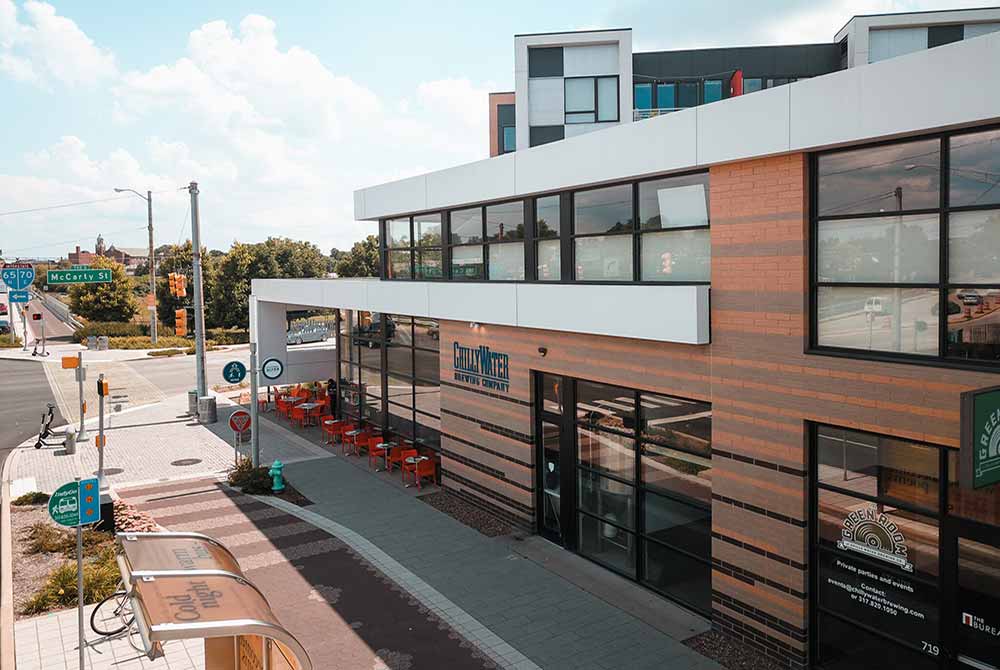 Another award-winning brewery, Chilly Water Brewing Company started when co-owner Dan Krzywicki showed up to The Alcatraz Brewing Co. on a bike and professed that he was ready to take his homebrewing hobby to the next level. After a stint at The Alcatraz and at Fountain Square Brewing Co. (see below) Krzywicki opened up his own spot with partners Matt Chandler and Skip DuVall.
Winner of Indiana State Fair Brewers Cup Best in Show, Indiana Brewery of the Year, and Grand Champion Brewery of the Year, Chilly Water has some serious cred to back up its beers. Add Krzywicki's knack for knocking out pilsners and we have a real gem on our hands.
With that in mind, Chilly Water's Built to Last Pilsner is not to be missed. For the hoppy at heart, try Hop Wonder IPA. Bonus — this brewery also makes killer hoagies such as the Pennsylvania Day Sammie, a half roll with fried Lebanon bologna, fried turkey, muenster cheese, lettuce, tomato, honey mayo, and whole grain beer mustard.
Fountain Square Brew Co.
1301 Barth Ave, Indianapolis, IN 46203 | (317) 493-1410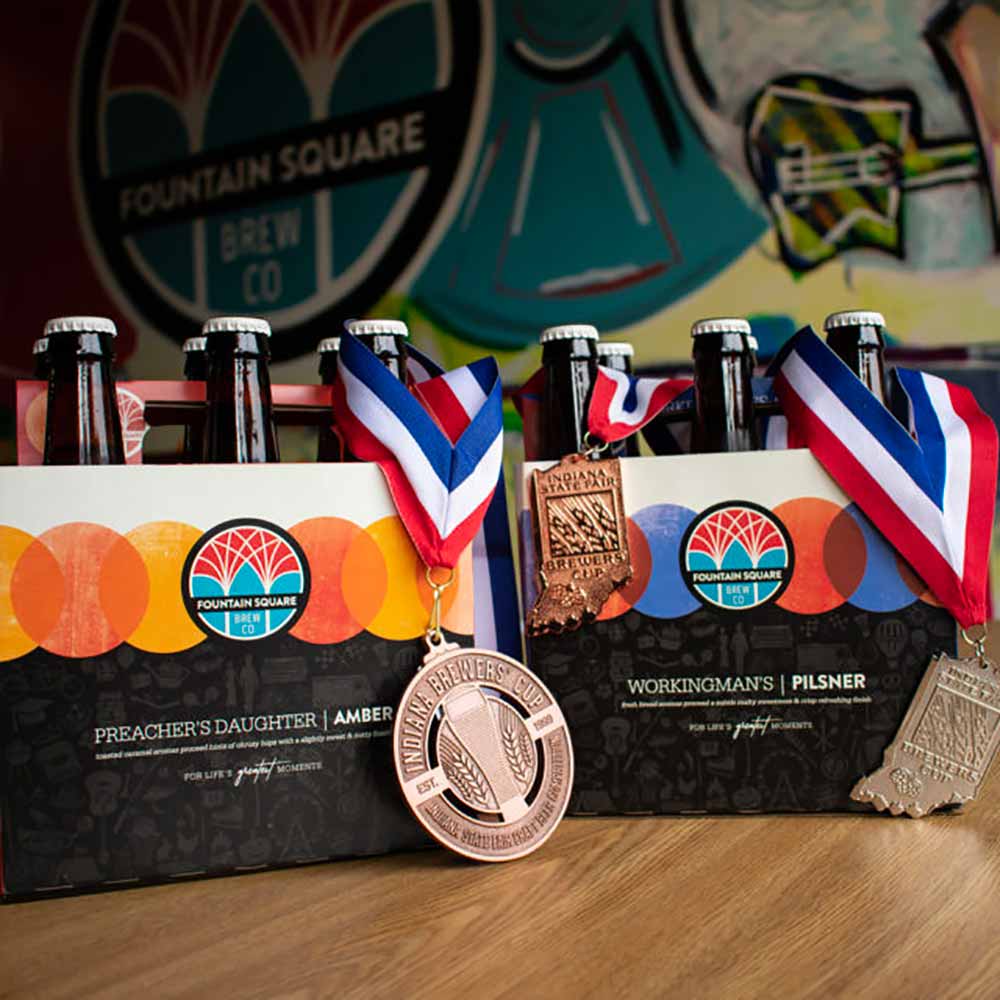 As we started putting this list together, a theme emerged: The major breweries in Indianapolis seem to all connect to one another. For instance, Dan Krzywicki, co-owner at Chilly Water, began his career under Skip DuVall at The Alcatraz (Skip later joined Dan as a partner at Chilly Water) before working at Fountain Square Brew Co.
As Fountain proclaims on their website, "Every town has a fountain square. A place to gather and connect. To birth memories. A beacon of unity and inclusion."
Toast to connection with Fountain's flagship Workingman's Pilsner or the Preacher's Daughter Amber Ale, or Backyard Porter; they're all excellent representations of non-fussy, down-home beer styles.
Bier Brewery
5133 E. 65th St., Indianapolis, IN 46220 | (317) 253-2437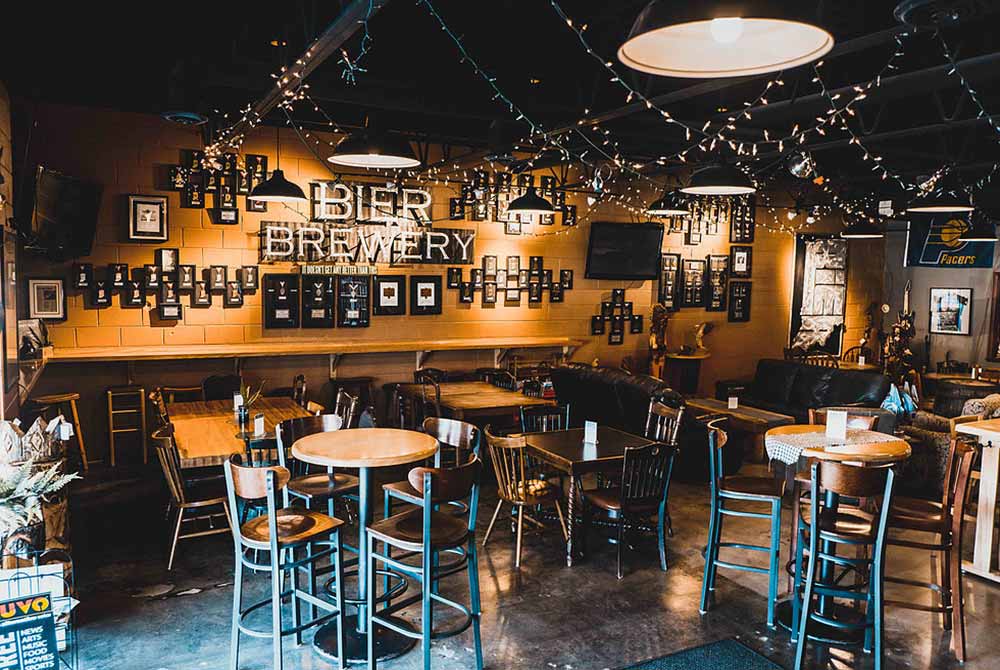 Another word you'll hear a lot on this list: award-winning. The trend continues at Bier Brewery, a standout in a not-so-stand-out strip mall. Focusing on 'bier' — i.e., Belgian dubbels, German hefeweizens, and traditional ESBs — Bier Brewery has racked up over 96 medals in state, national, and international competitions. This brewery makes pinpoint, precise, perfect versions of typically European style beers with a few hazy and American pale ales thrown in for fun.
Daredevil Brewing Co.
1151 N Main St, Indianapolis, IN 46224 | (317) 210-0176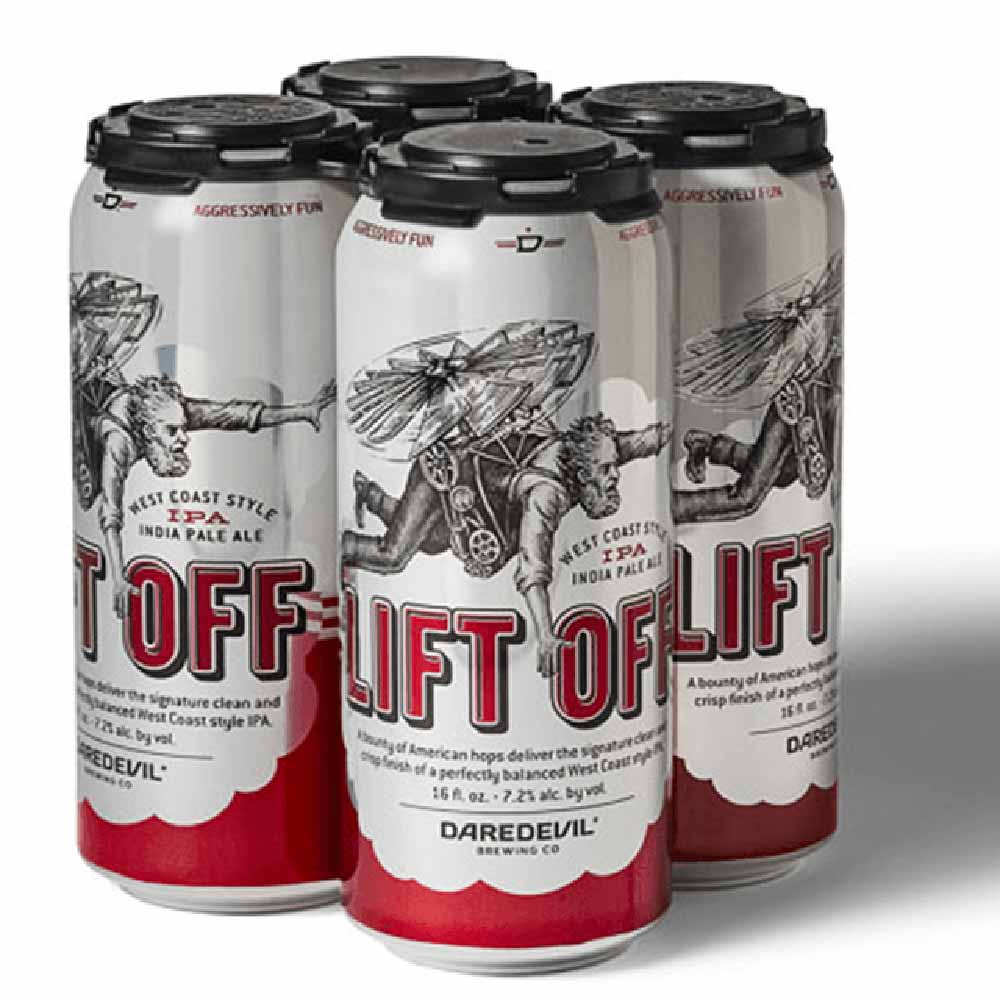 We've mentioned a lot of breweries on this list that are known for their lagers. But that doesn't mean that the Hoosier state doesn't produce some stellar hop-centric ales. Creators of Enjoy a Lift Off IPA, the number one selling Indiana-made IPA, Daredevil Brewing Co. brews what they call "aggressively fun craft beers." And those are the key words: aggressive and fun.
Instead of hitting you over the head with hops, Enjoy a Lift Off is one of the most balanced IPAs you'll find in Indianapolis or beyond. You can't leave Indiana without trying this beer and this brewery. Plus, guess what? This brewery also has one of the most diverse German-style lager programs in the state. It's the best of both worlds at Daredevil!
New Day Craft
1102 Prospect St, Indianapolis, IN 46203 | (317) 493-1410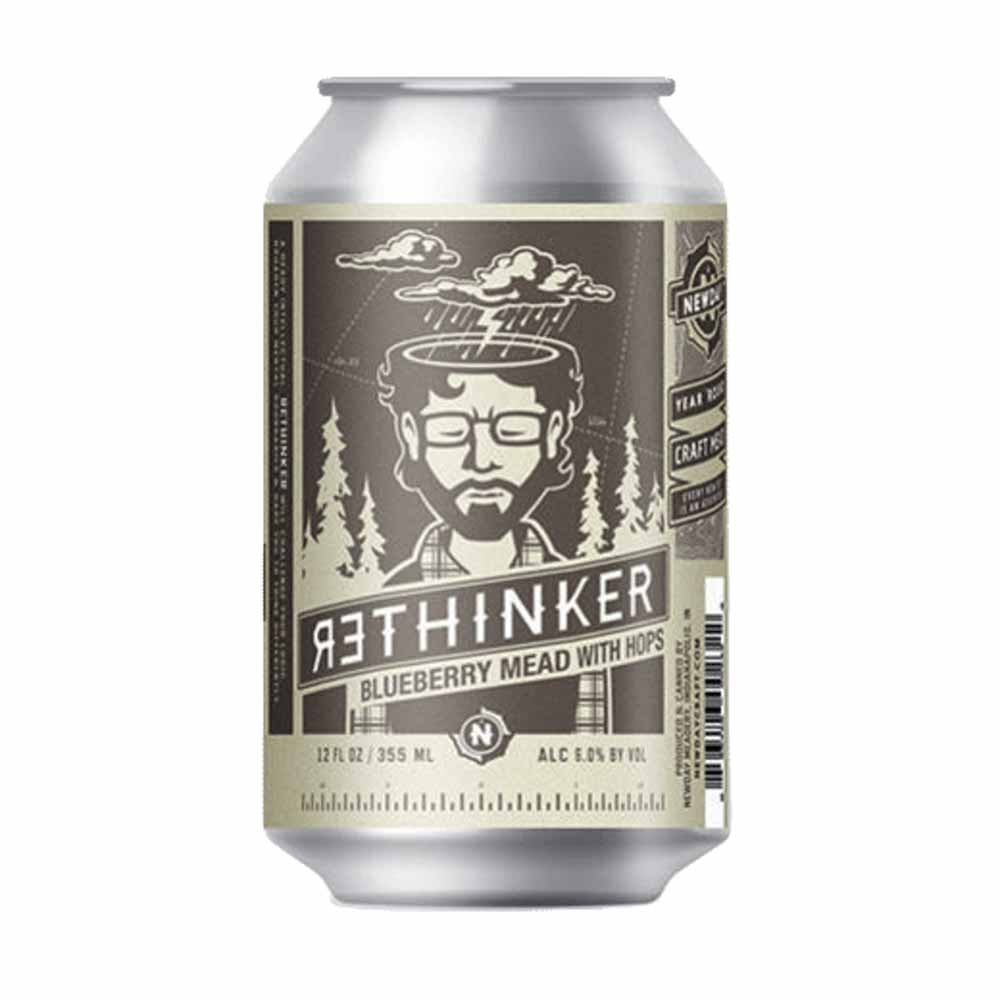 Who said this list just had to be about breweries? We make the rules here! And we think the meads at New Day Craft are so terrific that the meadery deserves your attention. In fact, we liked their mead so much that we named their Rethinker one of the 10 best craft meads we're drinking this summer.
Real is the name of the game at this fifteen-year-old modern craft meadery and hard cidery. Utilizing fresh ingredients such as whole fruit, fruit juice, hops, spices, herbs, flowers, and pure honey, New Day builds sought-after meads and ciders. If you visit, consider trying the aforementioned Rethinker, a blueberry mead dry hopped with Cascade and Columbus hops. This mead re-defines what the beverage can be — equal parts tart and bitter.