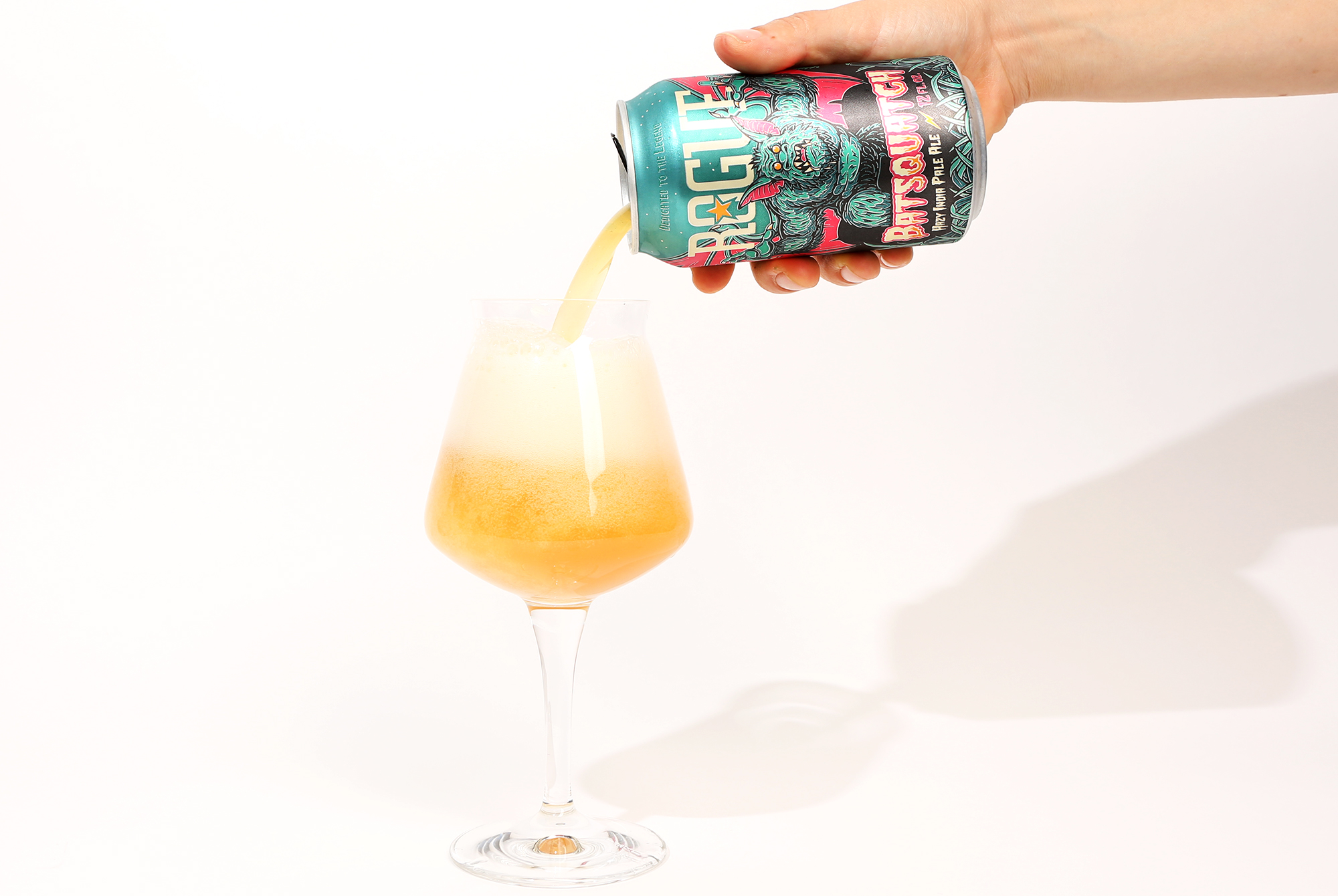 Updated on December 7, 2021
Last year we put together a series around New England-style IPAs. And this year we're adding a few more to our list. More often than not, the best hazy IPAs are from local breweries. The trendy, turbid beer style, popularized by New England breweries like The Alchemist, Tree House, Lawson's, and others, is synonymous with fresh. Those explosive, fruit flavors so characteristic of the style will fade over time. So, most small, craft breweries, even those with wide distribution networks, prioritize the small-batch release for their hazy IPAs.
But, over the past few years, everyone has caught onto the trend with several of the larger American craft breweries brewing their own versions. Folks like Sierra Nevada, Rogue, and others have launched their own successful takes on the New England IPA. But these have hit shelves across the country. Not just in one specific market.
In the time since their release, these nationally distributed New England IPAs have been lauded by some and looked down upon by others. But, the accessibility has been hard to deny. So, we decided to dedicate some time to trying, testing, reviewing, and rating these readily available hazy IPAs. Plus, take a brief look at a few new ones we've seen hit the market.
Below you'll find a ranking of the best hazy IPAs you'll likely be able to find at a store near you. Plus, for a few you can click the "learn more" button to read an in-depth review of each beer. Check out these great hazy IPAs not too far away.
Hop Culture's Picks for the 11 Best Hazy IPAs Available in Most Stores Right Now
Rogue Batsquatch Hazy IPA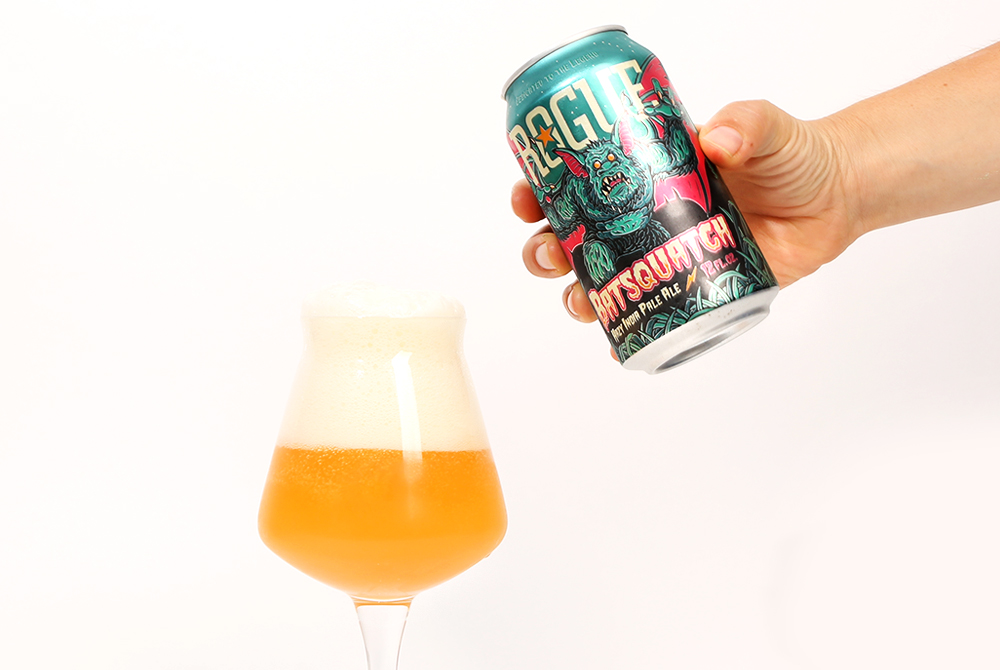 Taking the number one spot is Batsquatch from Rogue Ales. In our review, we actually noted that Rogue was a little late to the New England IPA game. But, Batsquatch won us over with a full, well-rounded mouthfeel and combination of citrus and tropical fruit flavors. Not to mention the fact that Rogue has capitalized on the social media elements surrounding the style. If you're looking for a readily accessible hazy IPA, look no further than Batsquatch.
Two Roads Two Juicy Hazy Double IPA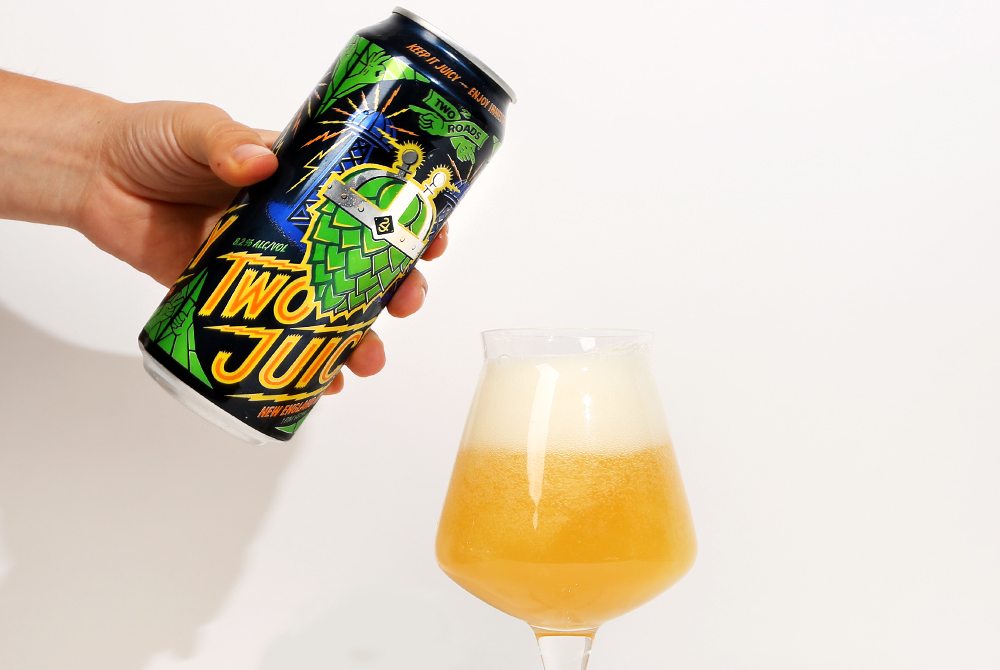 Some may cry foul because Two Juicy isn't available across the country, but we felt that Two Roads had wide enough distribution to qualify for this list. And Two Juicy is an excellent example of the style. Brewed with Hallertau Blanc, Citra, and Mandarina Bavaria hops, Two Juicy leads with a delightful, juicy aroma–like freshly baked lemon cookies. The flavor is equally exceptional. Plus, despite being a double IPA, Two Juicy manages to feel controlled and approachable.
Bell's Official Hazy IPA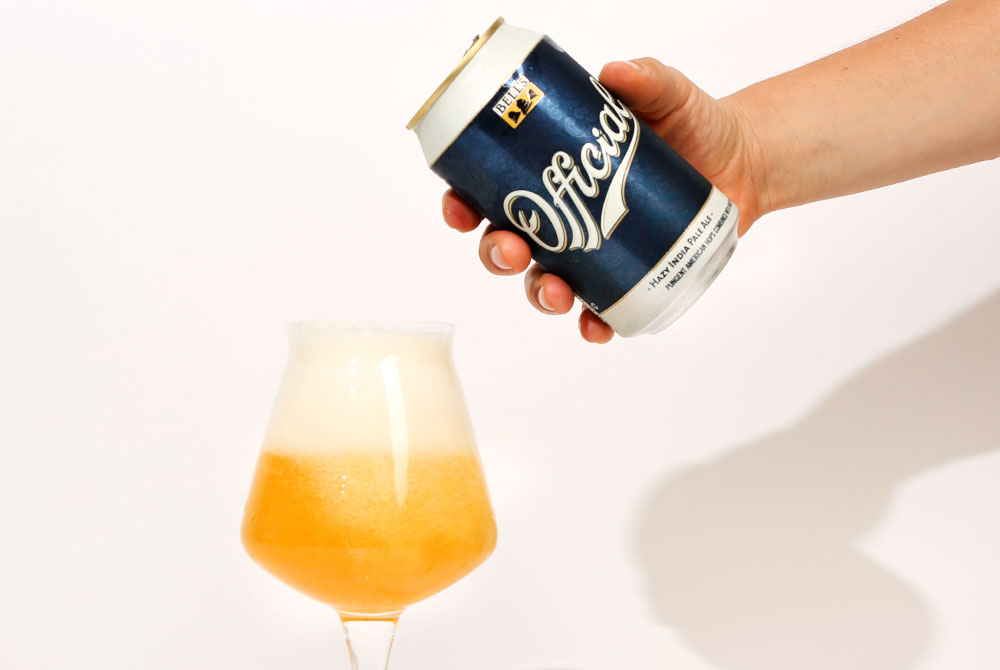 While Bell's Official isn't exactly a show-stopping offering, it offered something really fantastic in its simplicity. I described it as a ballpark beer, something that would win over a drinker unfamiliar with the hazy IPA style. Plus, in classic Bell's fashion, it reminds us of two of their hallmark beers: the wheat-forward Oberon and hoppy Two Hearted.
Sierra Nevada Hazy Little Thing IPA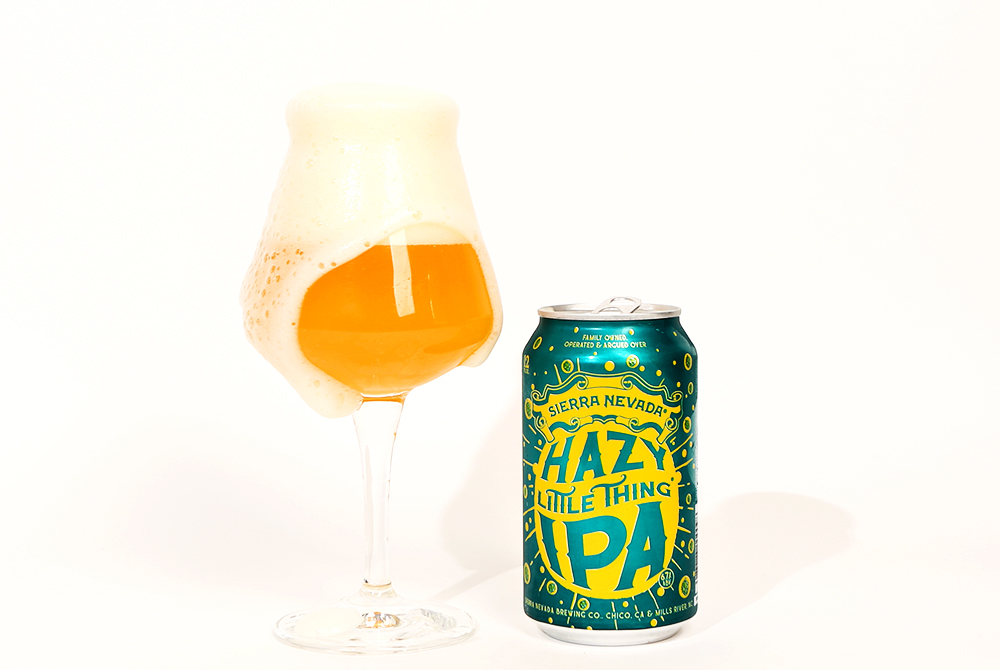 Sierra Nevada was among the first to make waves for debuting a nationally distributed hazy IPA. I certainly don't think it's a game-changer but I'd happily pick up a 6-pack to share as an intro into hazy IPAs. It's restrained in flavor but that gentle approach is appreciated with a style that is so often overwhelmingly flavorful.
Firestone Walker Mind Haze IPA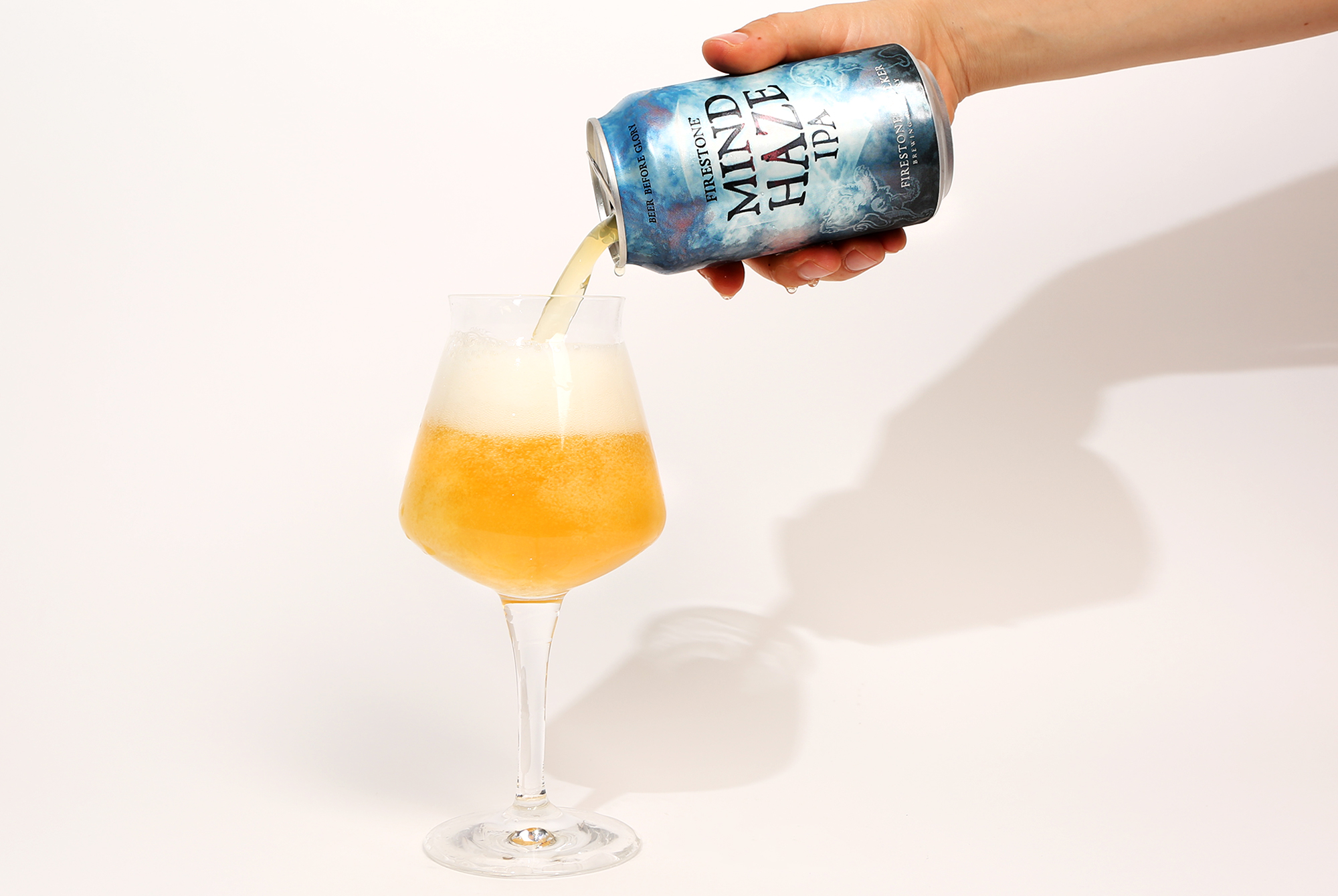 Similarly, Mind Haze didn't deliver anything mind-blowing. But, we could appreciate the more sessionable qualities of this beer. Firestone Walker opted for a more drinkable, balanced New England IPA. And while the aroma is fittingly citric and tropical, the body and flavor were just a touch too thin for us. Still, it's more than a solid option for an easy to find hazy IPA.
Almanac LOVE Hazy IPA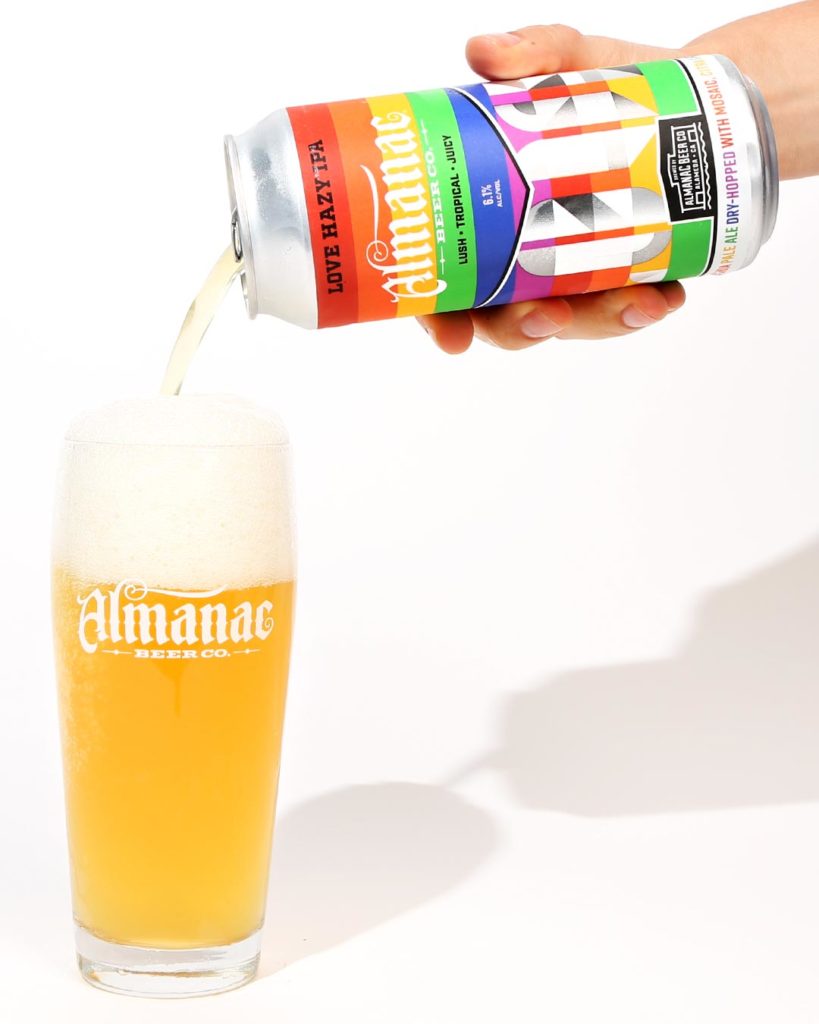 Almanac regularly produces this hazy IPA, but often gives the can a makeover whether it's for the holidays in December or during Pride month in June. Regardless of the outside, the inside always stays the same. Dry hopped with Mosaic, Citra, and Sabroc, LOVE also features pilsner malt and rolled oats. All combine for a super pillowy and approachable hazy with big, bright, and juicy notes. We named this New England-style IPA one of the 5 best beers we drank last June. Bonus: If you do buy LOVE during Pride month every June, Almanac typically donates a portion of the proceeds to a local LGBTQ+ organization.
Half Acre Tome Hazy IPA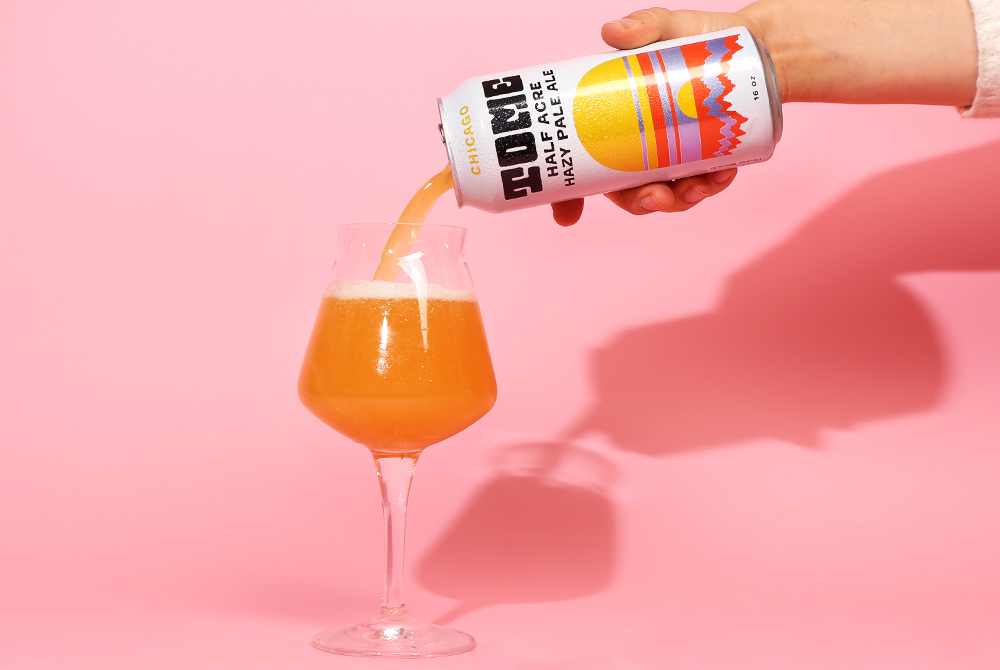 A full-bodied, approachable IPA wrapped in an equally elegant can, Tome clocks in at 5.5% ABV. This certified porch sipper is perfect for the summer or spring when we appropriately named it one of the best beers of the season. Drink Tome during family barbecues, Memorial Day picnics, or summer outings to the beach. When we say this is a warm beer we mean that drinking it gives us all the good vibes inside.
Lagunitas Hazy Memory Hazy IPA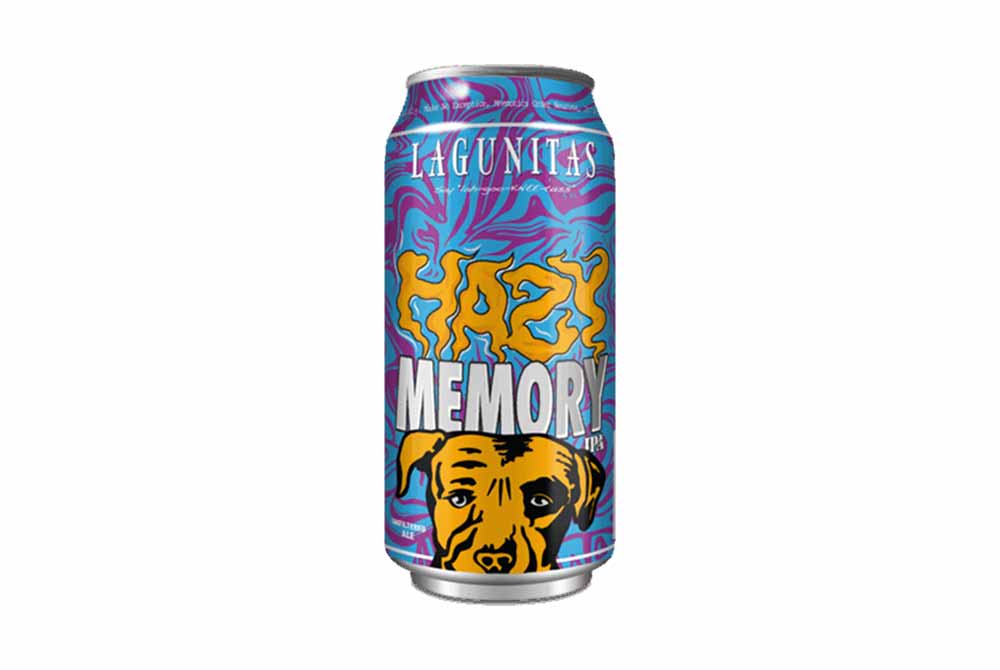 Lagunitas dubs this one an "unforgettable hazy IPA". Beautifully cloudy, Hazy Memory goes down super smooth despite hitting a 7.7% ABV. An healthy heaping of oats in the brewing also give this murky masterpiece a soft finish. Packed with Loral 291, Hallertau Blanc, Galaxy, and Citra Hops, this New England-style IPA from Lagunitas has, "huge flavor you won't forget!"
New Holland Tangerine Space Machine New England-Style IPA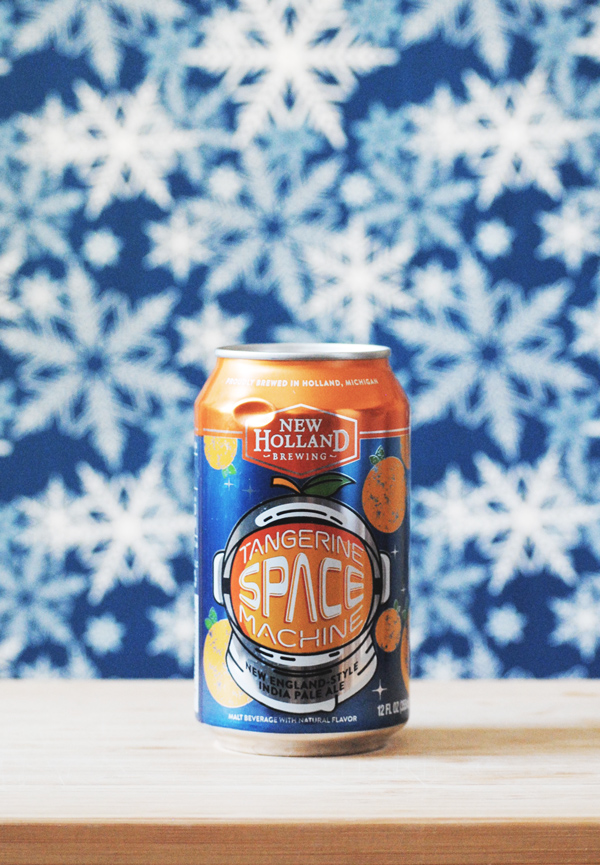 Beck Flavors recently ranked Clementine the flavor of the year. Tangerine is like a close cousin to this tiny orange. And boy does it burst through in New Holland's interpretation of a hazy IPA. Huge tangerine aroma bounces off this turbid brew and follows through with a creamy mouthfeel. Almost like an orange creamsicle. This is probably the option on the list that strays the farthest from your classic hazy, but it's worth taking a flyer on New Holland Tangerine Space Machine
Samuel Adams Wicked Hazy IPA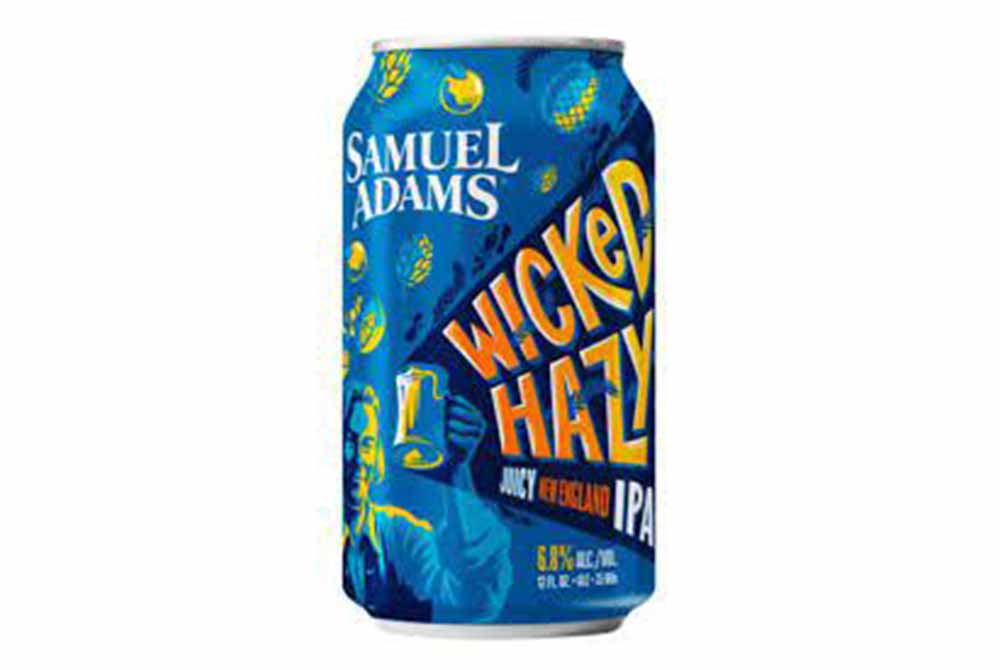 Wicked Hazy is super juiced to give you haze for days. A one-two-three punch of pineapple, mango, and peach will wake you up while a smooth, silky finish brings you back sip after sip. As Boston Beer says, "It's good to be wicked". Indulge with this New England-style IPA.
Threes Brewing Logical Conclusion Hazy IPA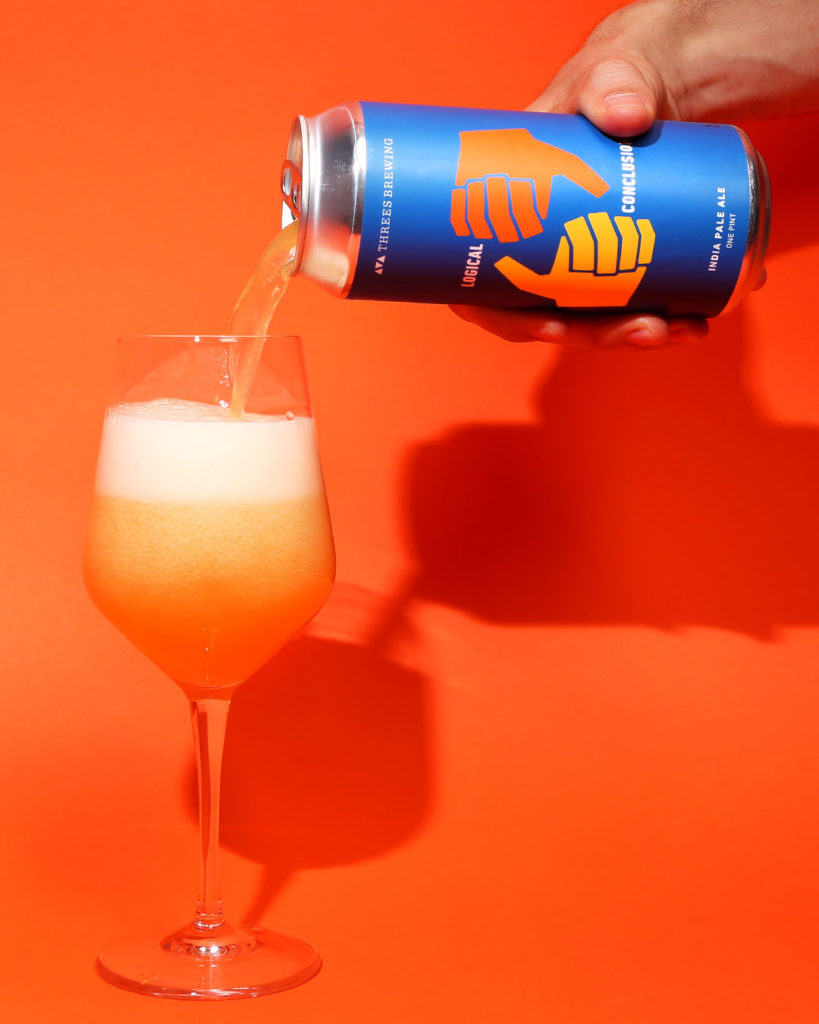 Threes is one of those breweries that managed to expand their distribution during the pandemic. You can now find their beers in over twenty states. Logical Conclusion has often made our list of the five best beers we had during a given week and we highly recommended it as one of the best canned, hazy IPAs to try in Brooklyn. Now that the Gowanus-based brewery has extended its distribution, folks all over the country can find this fantastic turbid IPA on a shelf near them. Logical Conclusion has a hefty body with equally strong notes of peach and pineapple. Picking a four-pack up now is the only…logical conclusion.
Liked this article? Sign up for our newsletter to get the best craft beer writing on the web delivered straight to your inbox.