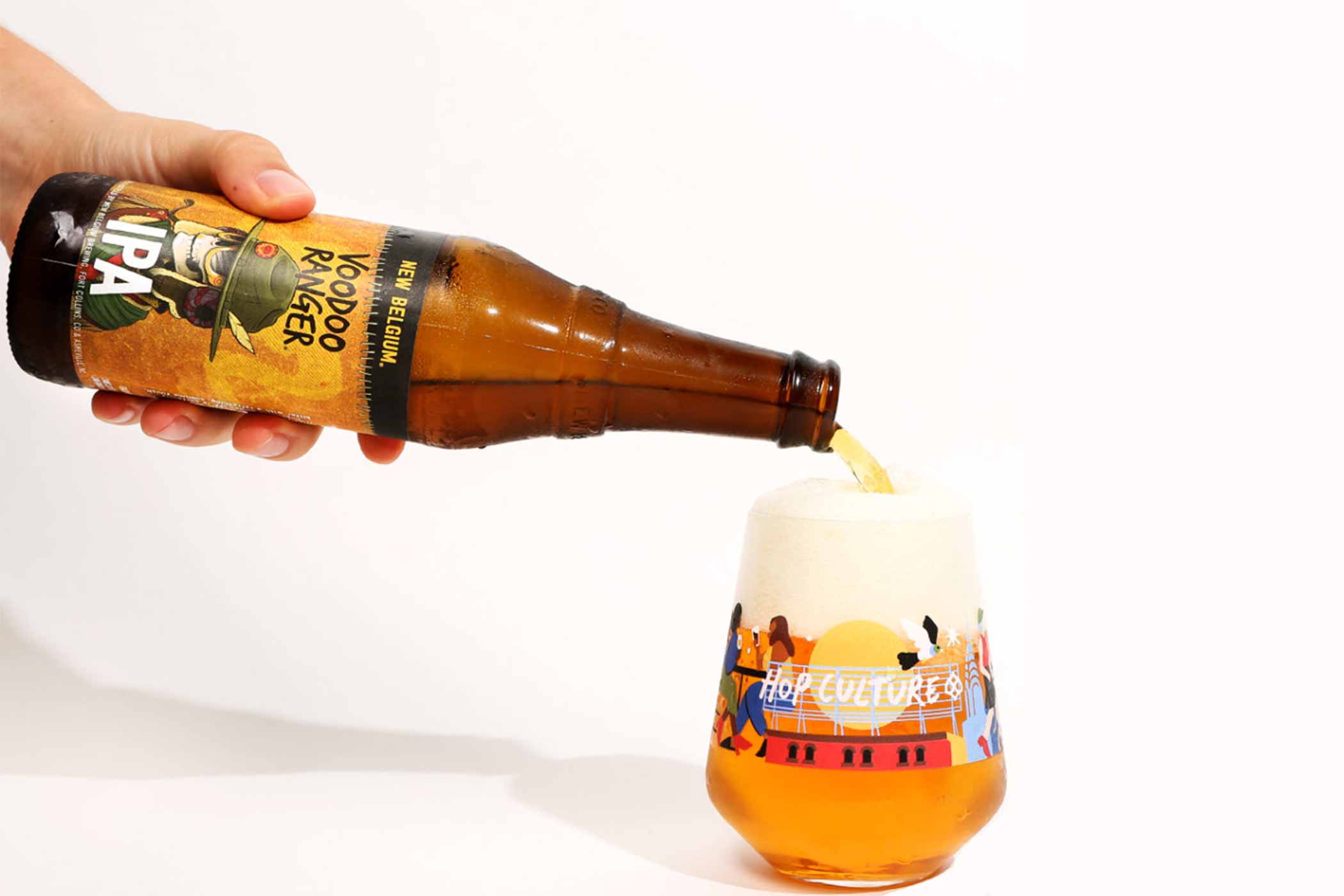 Images courtesy of John A. Paradiso
More Stories Like This...
Updated on June 5, 2023
For the past few years, we've assembled a series around the best beers to find at a store near you. We've covered the "Best Hazy IPAs Available in Most Stores Right Now," "Best Pilsners Available in Most Stores Right Now," "Best American Pale Ales Available in Most Stores Right Now," and "Best Double IPAs Available in Most Stores Right Now," to name a few.
Out of all of those styles, by far and away, the most popular has been the "Best American IPAs Available in Most Stores Right Now."
Why?
Because good ol' American IPAs are a beer style that we like to drink fresh from the tap, right after it's bottled, or right from the source. Known for their beautiful floral, fruity, citrus-like character backed up by a piney or dank hop profile, American IPAs have a special place in the craft beer movement in the States.
We have legends like Fritz Maytag at Anchor, Ken Grossman at Sierra Nevada, Kim Jordan at New Belgium, and Matt Brynildson at Firestone Walker to thank for perfecting American IPAs and leveraging this style to drive the entire craft beer movement.
Today, many of those same breweries continue to brew their revolutionary American IPAs. But now, you can find these iconic IPAs in numerous states nationwide. These are incredible versions from major breweries coast to coast that distribute across multiple states.
These American IPAs are just as delicious today as they were when first brewed. Below you'll find a ranking (in alphabetical order) of our favorite American IPAs you can find in a store near you.
Hop Culture's Picks for the 14 Best American IPAs Available in Most Stores Right Now
Anchor Liberty Ale®
Many might not know the official history of Anchor Brewing. Sure, you probably know that Fritz Maytag bought a fifty-one percent stake in the brewery as it headed for bankruptcy in 1965, saving it from certain doom. Okay, maybe you didn't know that. Maytag would revolutionize Anchor, brewing some of the San Francisco-based brewery's most iconic beers. For example, Anchor Porter®, Old Foghorn® Barleywine, Christmas Ale, and Liberty Ale®.
In 1975, Maytag brewed an English-style pale ale with American hops, using a little-known British technique called dry hopping and a little-known, at the time, Oregon-grown hop variety called Cascade. Liberty Ale® (named to commemorate the 200th anniversary of Paul Revere's ride) wasn't called an IPA per se, but it could be said that it started a revolution. In fact, Liberty Ale® is considered one of the earliest origins of the West Coast IPA.
Today, it's still a classic, and you can find Anchor distributed in all fifty states, including Washington, D.C., and globally. To find an Anchor Liberty Ale® near you, use Anchor's Beer Finder.
Ballast Point Brewing Company Sculpin
In 2008, Ballast Point (the iconic brewery that celebrated its twenty-fifth anniversary last year) released perhaps its most recognizable beer, the one that created a buzz not only in San Diego but also the rest of the country: Sculpin IPA.
Today, when most people think of Ballast Point, they think of Sculpin.
Perhaps poetically, the recipe for Sculpin came from a couple of homebrewers, a direct nod to Ballast Point's homebrewing heritage. George Cautalin and Doug Duffield consistently won homebrewing awards for their IPA recipes around San Diego. When comparing methods, they found a hop bill with similar ingredients. Combined with twenty-five-year Ballast Point veteran Colby Chandler's own IPA formula, the three brewed a six-barrel batch of beer with Amarillo and Simcoe hops they planned to debut at a local watering hole called O'Brien's.
"We were going to brew a one-off never to be brewed again, but the hook stuck," said Chandler.
With hops that added a ton of bright tropical fruit and aromas of pine and orange, "the brightness of Sculpin matched the sun in San Diego." It became an instant hit. At the time, most West Coast breweries focused on making highly bitter beers, especially IPAs, but Ballast Point stuck to its well-balanced roots.
And it's a beer that the brewery sticks to today. At the moment, you can find Ballast Point distributed in forty-nine states. To find a Sculpin nearest you, check out Ballast Point's Beer Locator.
Bell's Brewery* Two Hearted Ale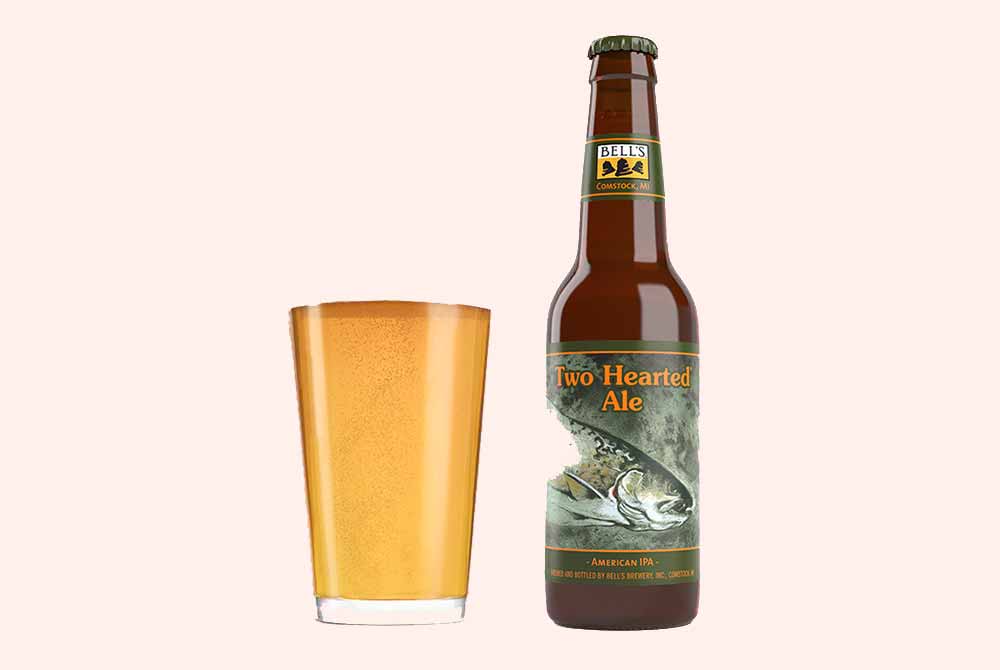 The Two Hearted River is one of Michigan's magnificent natural landmarks. So it's fitting that a beer of the same name has become one of the country's most beautiful, revered beers. Recognized as the best beer in America for four years running by Zymurgy Magazine, Bell's Two Hearted Ale has made a massive splash in craft beer.
Bell's Two Hearted Ale has a history as twisty as its namesake river. But the beer is "style-defining," on par with Sierra Nevada Pale Ale and Allagash White.
Thanks to the magic Bell's performed with a single hop—Centennial.
"If you're talking Cascade, everyone points to Sierra Nevada Pale Ale because that's the flavor. That is the case with Centennial and Two Hearted," says John Mallett, Bell's brewmaster since 2001, in another article for Hop Culture. "[Two Hearted] defines that hop in the eyes of many brewers in the world."
According to Mallett, Bell's buys north of half a million pounds of Centennial annually. And Paul Bashaw, who is in charge of hop procurement and raw materials inventory control at Bell's, says that last year Bell's purchase of Centennial hops accounted for a shade over one-eighth of the entire crop.
"[Asking] why Two Hearted is good is like asking your mom why she loves you," says Fritz Klug, digital content specialist at Bell's. "It's amazing to see the continuous love and passion our fans have for this beer."
And the best part? You can find Bell's in forty-four states plus Washington, D.C., and Puerto Rico. Use Bell's Beer Finder to locate Two Hearted Ale near you.
*Editor's Note: In 2021, Bell's Brewery sold to New Belgium's parent company Lion.
Cigar City Brewing Jai Alai
If there were ever a front-yard beer, this would be it. Jai Alai from Tampa's Cigar City is a robust IPA with citrus and sweet malt flavors.
The name references a game native to the Basque region of Spain that had a slight resurgence in Florida, Cigar City's home state, in the mid-1980s. Although the sport has since dropped off, Jai Alai the beer has only continued to grow, developing a special place in the hearts of Floridians and folks around the country.
In June 2016, Cigar City joined CANarchy Craft Brewery Collective (recently acquired by Monster Beverage Corp), a collective of independent brewers, which helped the Florida-based brewery expand distribution and increase shipments forty-three percent from 65,000 bbls to 92,000 bbls in 2017.
And in 2019, Jai Alai became the second best-selling craft beer 6-pack can in the U.S., according to national IRI reporting.
Today, Cigar City reaches beyond thirty states, meaning wherever you are, you can pick up a 6-pack, sit on the porch, and enjoy some fresh Jai Alai.
Locate the nearest store to you with Jai Alai through Cigar City's Beer Finder.
Deschutes Brewery Fresh Squeezed
Take one look at the iconic image of a hop being squeezed on the Deschutes' Fresh Squeezed can, and you'll have an excellent idea of this beer.
This is one of the juiciest American IPAs you can find. Considered a "citrus bomb," Fresh Squeezed includes a lively blend of Citra and Mosaic hops for massive hits of grapefruit and citrus.
As the brewery writes in its Untappd description, "This mouth-wateringly delicious IPA gets its flavor from a heavy helping of Citra and Mosaic hops. Don't worry, no fruit was harmed in the making of this beer."
But some hops may have been. 😉
Find this fresh, juicy IPA in twenty-nine states plus the District of Columbia. Use the Deschutes Brewery Beer Finder to get this beer into your beer fridge.
Dogfish Head 60 Minute IPA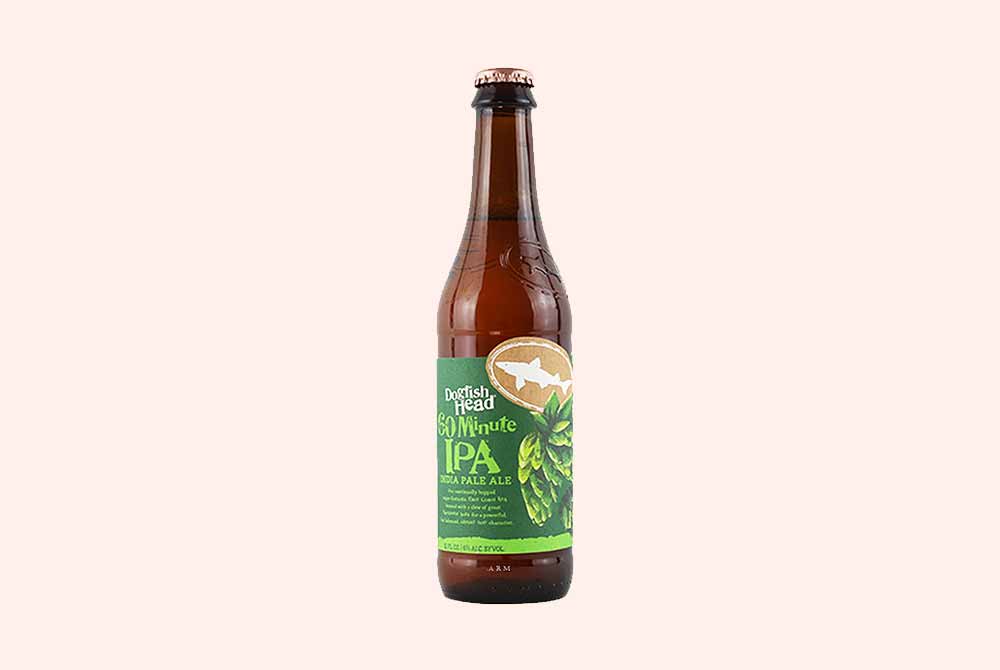 Arguably two of the most important American craft beers ever made, 90 Minute Imperial IPA and 60 Minute IPA were inspired by—of all things—a bowl of soup and a thrift store football game. Picture this: Dogfish Head Craft Brewery Founder Sam Calagione watched a cooking show episode focusing on soup. The video instructed home cooks to continuously season the broth over time as it simmered. Are you getting the gist here? Calagione wanted to see if he could apply that same principle to beer.
90 Minute IPA features a revolutionary continual hopping process. Calagione rigged a thrift store electric football game over the brew kettle and poured hops on top. When the game shook, hops tumbled down into the boiling wort consistently. Calagione jerry-rigged this continual hopping technique from scratch (and his mad genius brain).
Inspired by that repetitive hopping, Calagione created 60 Minute IPA, which is a bit more sessionable and a bit less bitter. Dogfish Head continually drops in tons of Northwest hops for sixty minutes to create a citrusy, grassy, bright, bold American IPA.
You can currently find this classic in all fifty U.S. states and Washington, D.C. We recommend using Dogfish Head's Fish Finder to track down a 60 Minute IPA near you.
Firestone Walker Brewing Company Union Jack IPA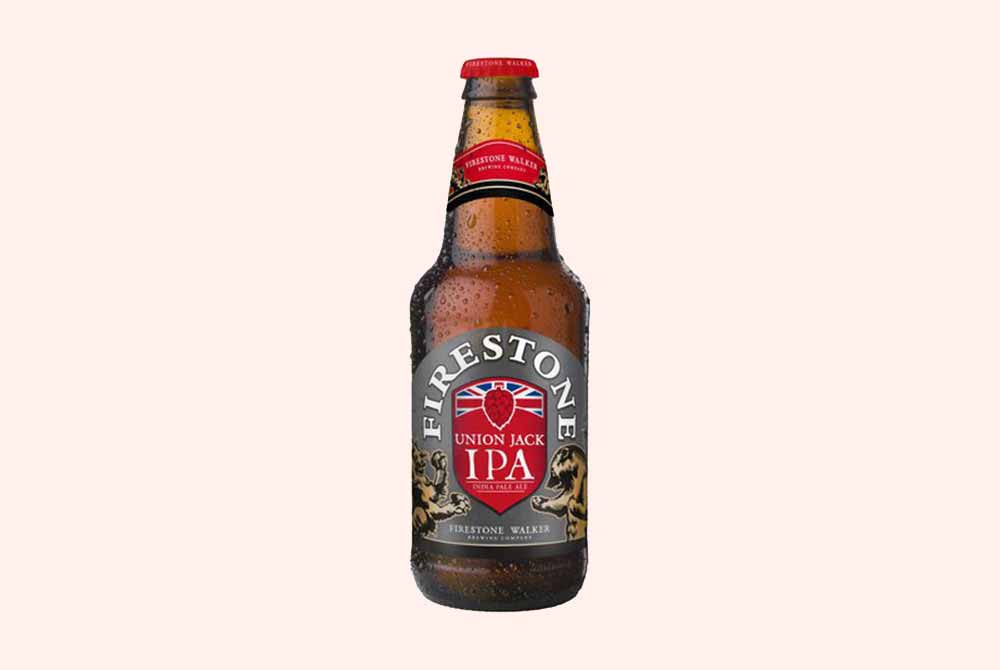 What is a West Coast IPA? It's a bright, clear IPA known for its Pacific Northwest hops popularized by West Coast breweries from the 1970s to today. Many of the brewers we've already mentioned on this list helped establish the style, from Ken Grossman and his Pale Ale at Sierra Nevada and Fritz Maytag and his Liberty Ale at Anchor (both featuring Cascade hops) to Vinnie Cilurzo and his Pliny the Elder. Add to that list Matt Brynildson at Firestone Walker. Union Jack IPA, Firestone Walker's version of a West Coast-style IPA, helped set the tone for the entire modern movement.
Named after its two British co-founders, Firestone Walker's Union Jack is a beer for any hophead. Packed with Cascade, Centennial, Simcoe, Citra, Amarillo, Chinook, and CTZ, Union Jack should please any IPA enthusiast with vast notes of pine, pineapple, grapefruit, and tangerine. All perfectly balanced by a hint of malt sweetness.
In 1996, Firestone Walker started as a brewery focused solely on barrel-fermented beer. Over the years, each time the brewery has decided to dip its toe into non-barrel-fermented beer, it's been at the vanguard of that style.
Union Jack is the most perfect American IPAs that you can find in thirty-three states. Use Firestone Walker's Beer Finder to track down Union Jack near you.
Half Acre Beer Company Bodem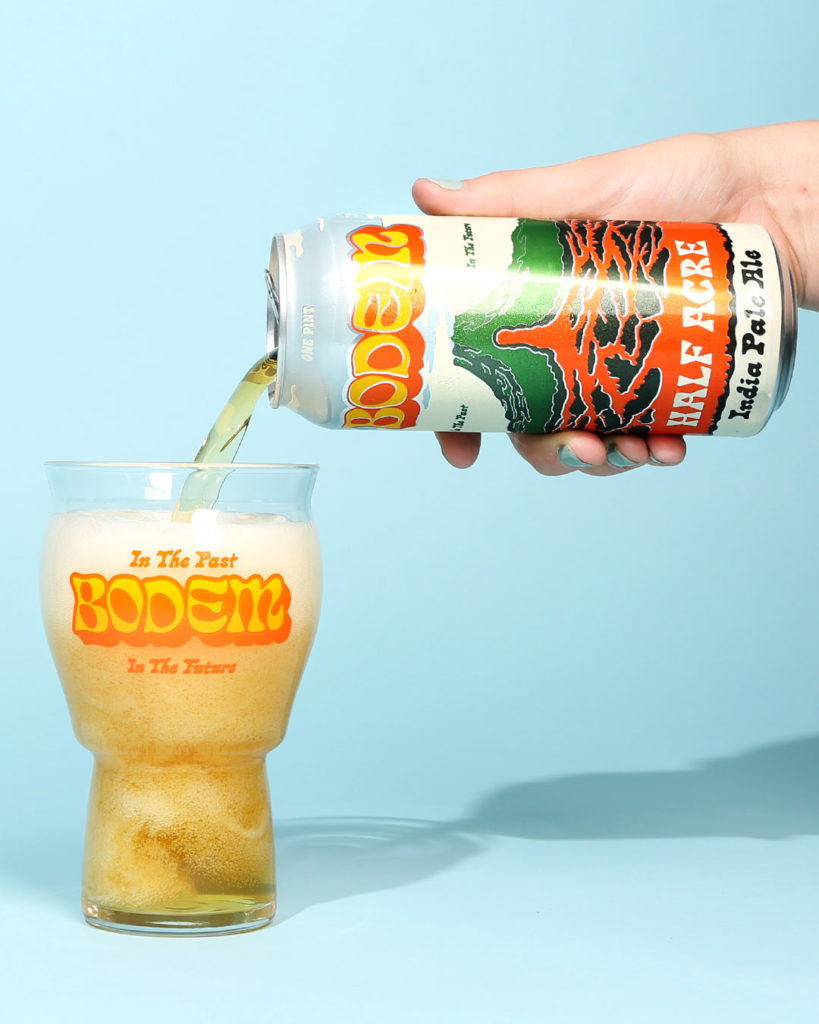 Bodem is Half Acre's take on the modern, bedrock/go-to IPA. Most are probably familiar with the brewery's flagship Daisy Cutter. Technically a pale ale, Daisy Cutter swings towards more bitter on the spectrum, playing on the border of an IPA.
And while Half Acre has played around with other IPAs in its arsenal, Bodem is the one that has stuck around. First developed almost ten years after the brewery opened, Bodem nails it.
Featuring Idaho 7, Mosaic Cryo, and Cashmere hops, Bodem pours pretty clear gold with just a touch of haze and presents lovely notes of peach cobbler and summer stonefruit.
Much like Daisy Cutter became a statement pale ale for Half Acre, so has Bodem become a statement IPA.
Half Acre currently distributes in twelve states: AZ, CA, CO, FL, IL, IN, MN, NJ, NY, OH, PA, and WI.
Lagunitas IPA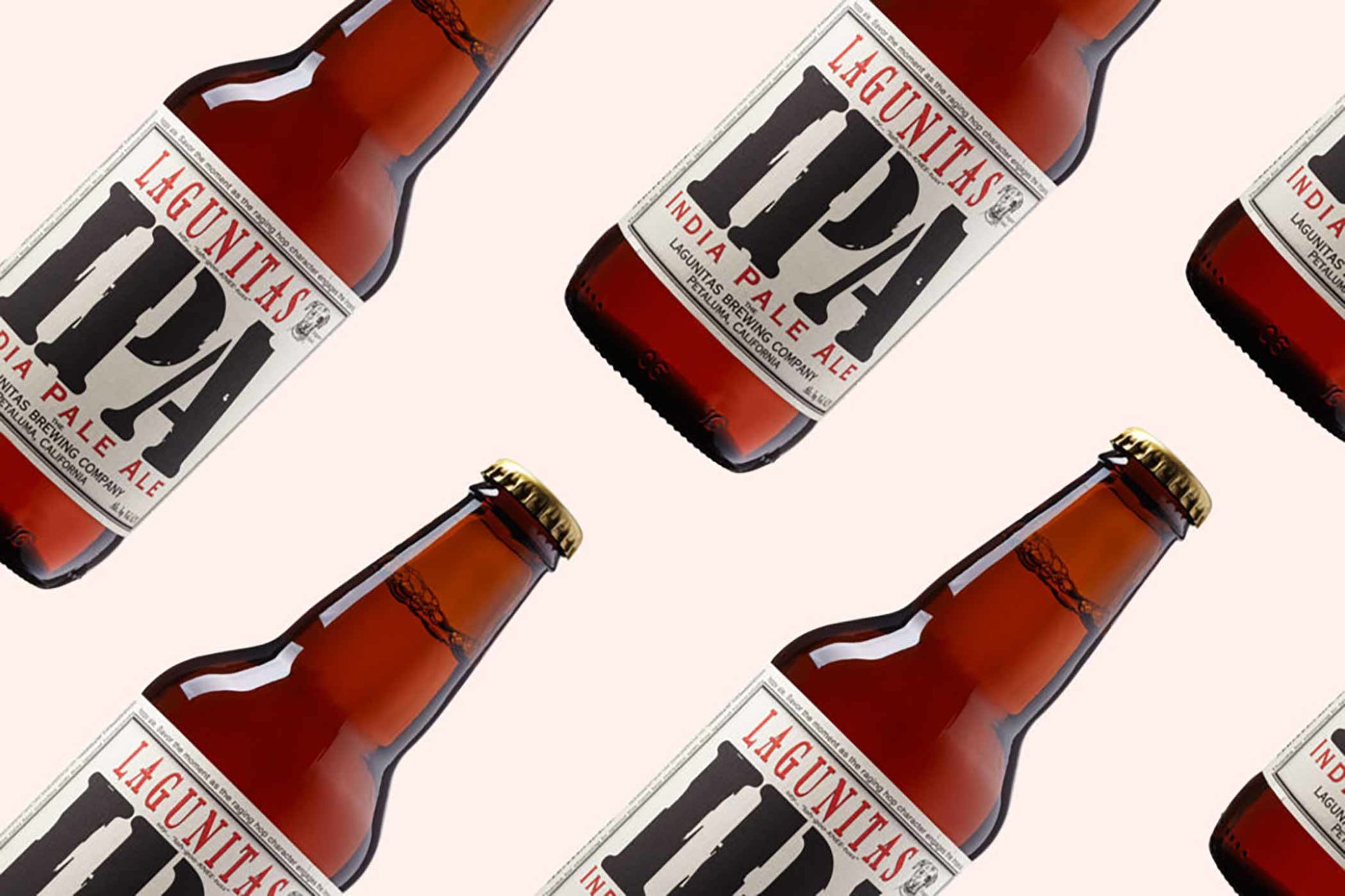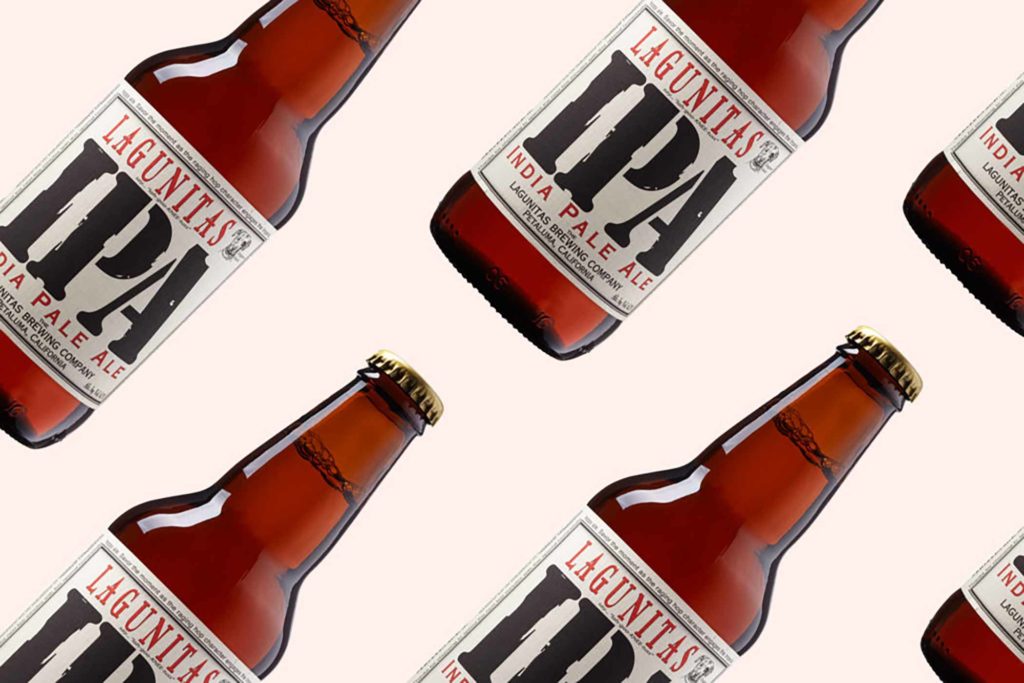 First introduced in 1995, Lagunitas IPA became a bold, bitter beer that set the tone for West Coast IPAs. Brewed with Cascade, Centennial, Chinook, and Simcoe, Lagunitas IPA balances that hop explosion with a bevy of malts, including English Crystal, Caramel, and Munich Malts.
As the brewery writes on its website, "All the mouthfeels. And a few more you didn't even know existed."
Consider this beer one of those historical, trendsetting IPAs you can find at a store near you. Currently, Lagunitas distributes to thirty-two states, so to track down a Lagunitas IPA close by, use the brewery's Brew Finder.
New Belgium Brewing Company Voodoo Ranger IPA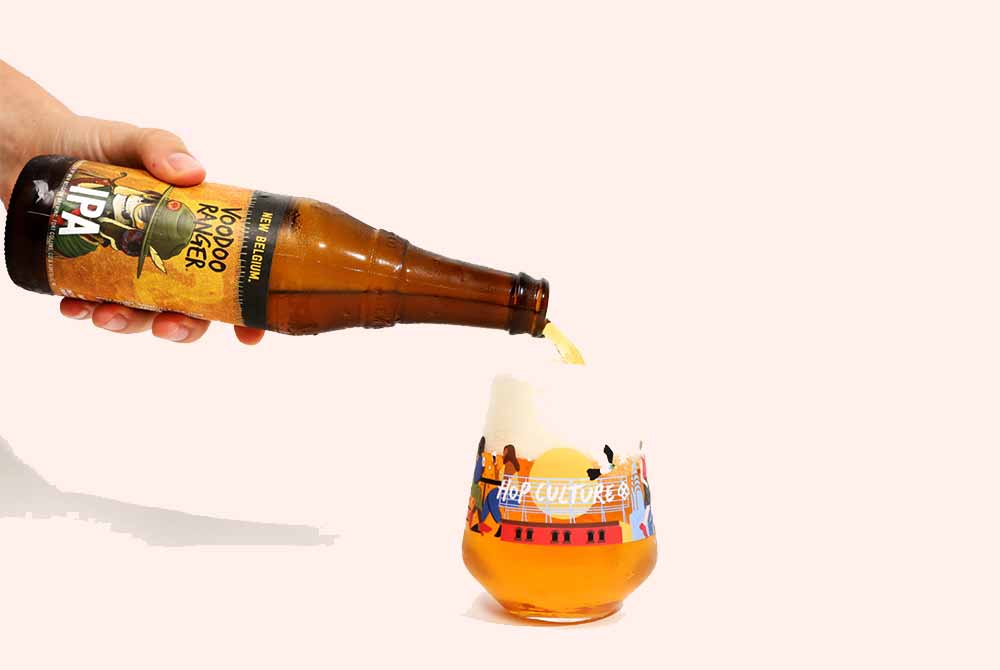 In 2017, this pioneering brewery relaunched its core portfolio, introducing Voodoo Ranger as one of its flagships.
Voodoo Ranger represents a series of IPAs "brewed with trendsetting hop and malt varieties—and served with a side of sarcasm," according to New Belgium.
Kicking off with the release of two beers, Voodoo Ranger IPA and Voodoo Ranger Imperial IPA (the number one IPA in America that sells in glass bottles!), and followed closely by Voodoo Ranger Juicy Haze IPA, New Belgium brewed up incredibly delicious IPA potions.
Voodoo Ranger, in particular, bursts with tropical aromas and juiciness from Mosaic and Amarillo hops, exuding massive piney and grapefruit notes.
The entire Voodoo family of beers generally focuses on the newest cutting-edge hops and malts. As the brewery writes on its website, "The bottom line: If you're looking for innovative IPAs that are hop forward, bold, and occasionally hazy, the Voodoo Ranger fam has your back."
Look for Voodoo Ranger across New Belgium's distribution in all fifty states plus Canada, Australia, Japan, South Korea, Sweden, and Norway. The best thing to do is to use New Belgium's Beer Finder to scout out a Voodoo Ranger near you.
Night Shift Brewing Santilli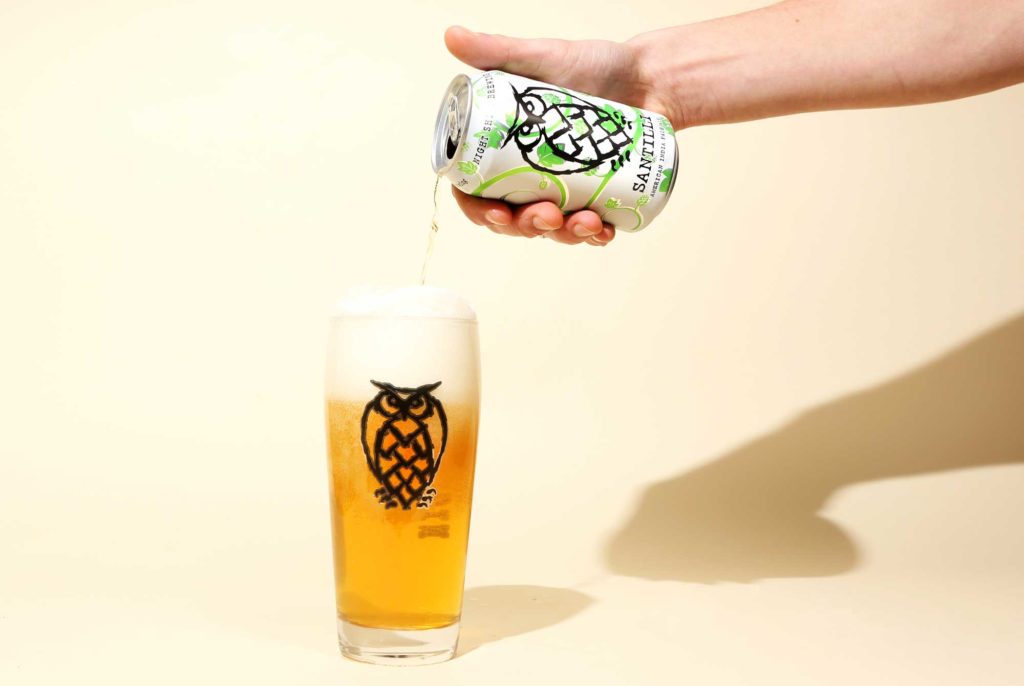 When Night Shift Brewing opened in 2012, founders Rob Burns, Mike O'Mara, and Michael Oxton didn't plan to brew a flagship beer. Or an IPA.
But a few years later, the trio realized that the market demanded both.
"We started the brewery without ever wanting to make an IPA. And holy shit, were we wrong with thinking that the world didn't need any more IPAs," shares Burns in another article for Hop Culture. "We thought, 'Well, everyone's asking for IPAs; if we make some great ones, that'll let us play around with some other styles.' But we knew that we needed something to bring people in."
Night Shift took a unique approach, brewing test IPAs with different hops they'd put on draft in the brewery's Everett, MA, taproom. The technique allowed fans to give honest feedback on the rotating recipes. "Let's make an IPA crowdsourced by the people," recalls Burns.
And so began the life of Santilli, the tenth batch featured in this rotation. Named after the brewery's street address (87 Santilli Highway), this American IPA balances both East and West Coast styles.
"We describe it as an American IPA," says Oxton. "It's not just a beer categorization; it sort of unifies East Coast and West Coast. And that's why it's stood the test of time."
In 2020, Night Shift released the beer in 12oz 12-packs for the first time. You can find Santilli in this format across the brewery's twelve-state distribution footprint, including CT, MA, MD, ME, NH, NJ, NY, PA, RI, VA, VT, and DC. Find the closest Santilli to you on the brewery's Where To Buy page.
Revolution Brewing Anti-Hero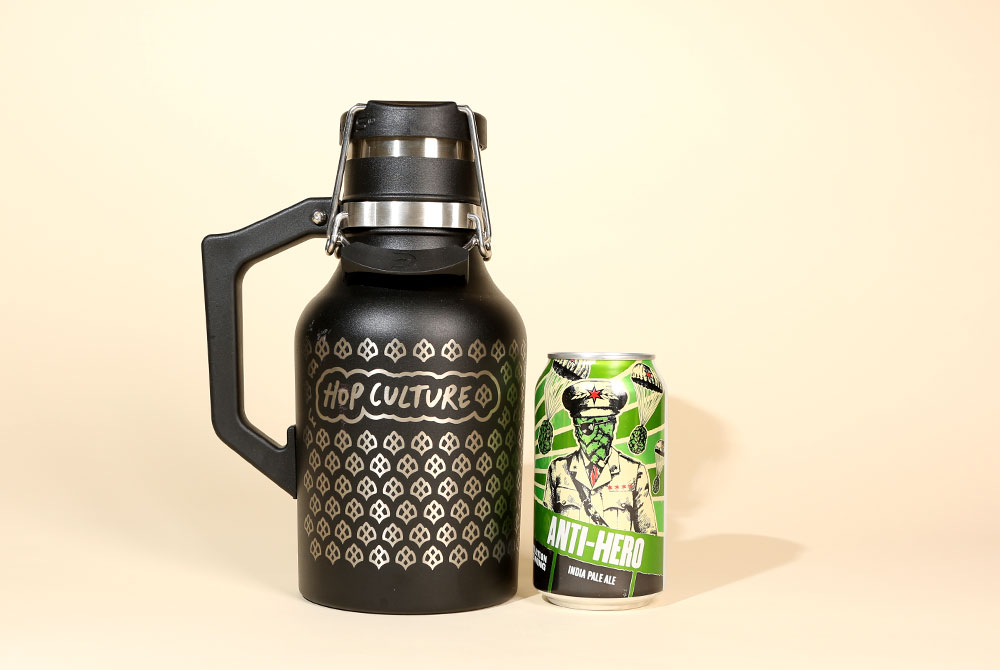 Anti-Hero is a classic beer from one of America's traditional breweries. Revolution's flagship IPA is straightforward in the best ways. A pre-New England IPA, Anti-Hero is clear and crisp with floral aromas and refreshingly bitter flavors.
Revolution currently distributes in eleven states, including IA, IL, IN, MA, MI, MN, NJ, NY, OH, TN, and WI. Use Revolution's Beer Finder to nab an Anti-Hero in your neighborhood.
Sierra Nevada Torpedo Extra IPA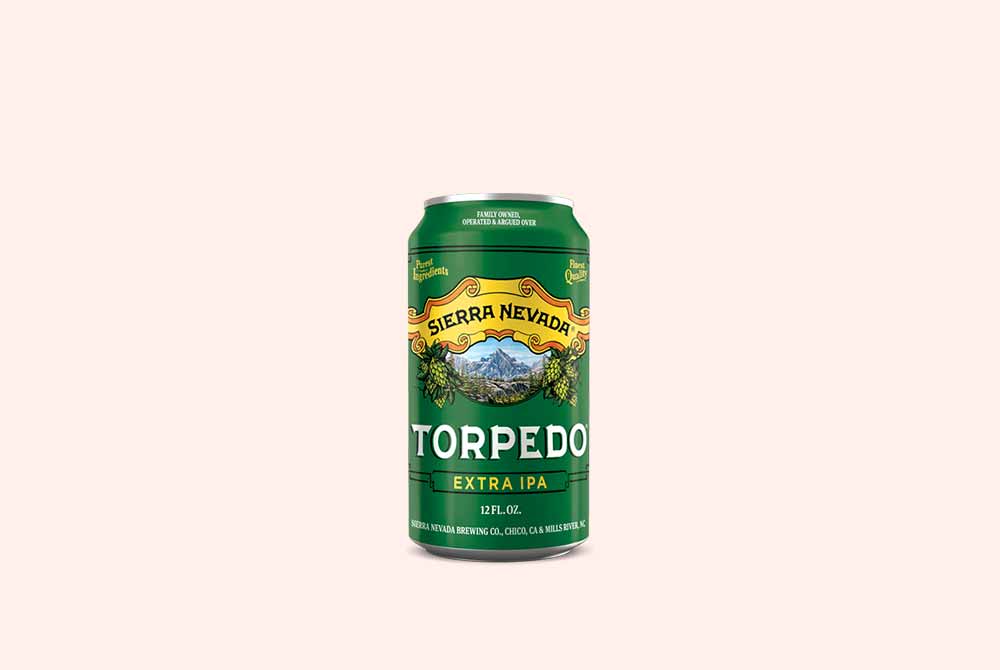 According to Sierra Nevada, Torpedo Extra IPA started as a napkin sketch in a pub. Sam Calagione developed the idea for a device that continuously distributed hops. In that same vein, Ken Grossman had an idea for a device that would boost hop aroma without adding more bitterness.
A revolutionary piece of brewing equipment, the "Hop Torpedo" inspired Torpedo Extra IPA. Pleasant, if not a tad aggressive, in its bitterness, this American IPA includes whole-cone hops. Citra, Crystal, and Magnum contribute to the beer's intriguing blend of citrus, pine, and grassy notes. In contrast, two-row pale and caramelized malts add that nice mellow backbone.
Luckily, Sierra Nevada distributes this iconic beer to all fifty states. Plus, internationally as well. For a complete list of countries, visit this page. But if you're looking for the nearest store that carries Torpedo Extra IPA in the U.S., head over to Sierra Nevada's Beer Locator.
Stone Brewing Stone IPA
Released in 1997 as an anniversary beer, Stone IPA has become one of the best-selling IPAs in the country. Stone IPA leverages Magnum, Chinook, and Centennial hops for a super hoppy, crisp take on the classic West Coast IPA. As the brewery writes on its website, "This beer is as bold, fresh, and flavorful today as it was back in '97."
Today, you can find Stone's beers in all fifty states. Check out Stone Brewing's Beer & Events Finder to locate a revered Stone IPA close to you.
Liked this article? Sign up for our newsletter to get the best craft beer writing on the web delivered straight to your inbox.