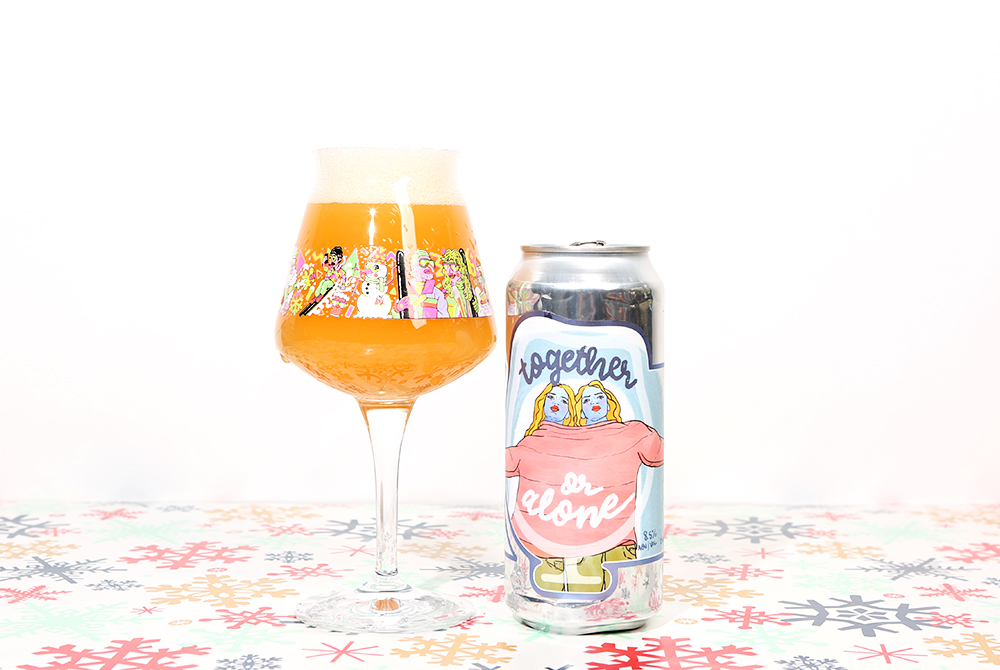 Photography courtesy of John A. Paradiso
Updated on June 6, 2022
While Cold IPAs and dessert-inspired sours have taken the industry by storm, undoubtedly one of the most trendy and talked-about beer styles of the past decade is the hazy IPA. And while that style comes in many forms, the milkshake IPA is perhaps the most intriguing.
Although the style has been proliferated by talented New England breweries like The Alchemist, Tree House, and Trillium, the popular spin on the modern IPA has popped up around the world.

As a result of so many iterations, the hazy IPA—also called the New England IPA—has seen riffs and remixes.
For instance, we've seen hazies doubled, tripled, and even quadrupled.
We've seen New England-style IPAs dry-hopped, double dry-hopped, triple dry-hopped, and cryo-hopped.
Similarly, brewers use kveik yeast and add sour cultures or fruit.
However, for us, the most exciting continuation of the style is the milkshake IPA.
What Is A Milkshake IPA?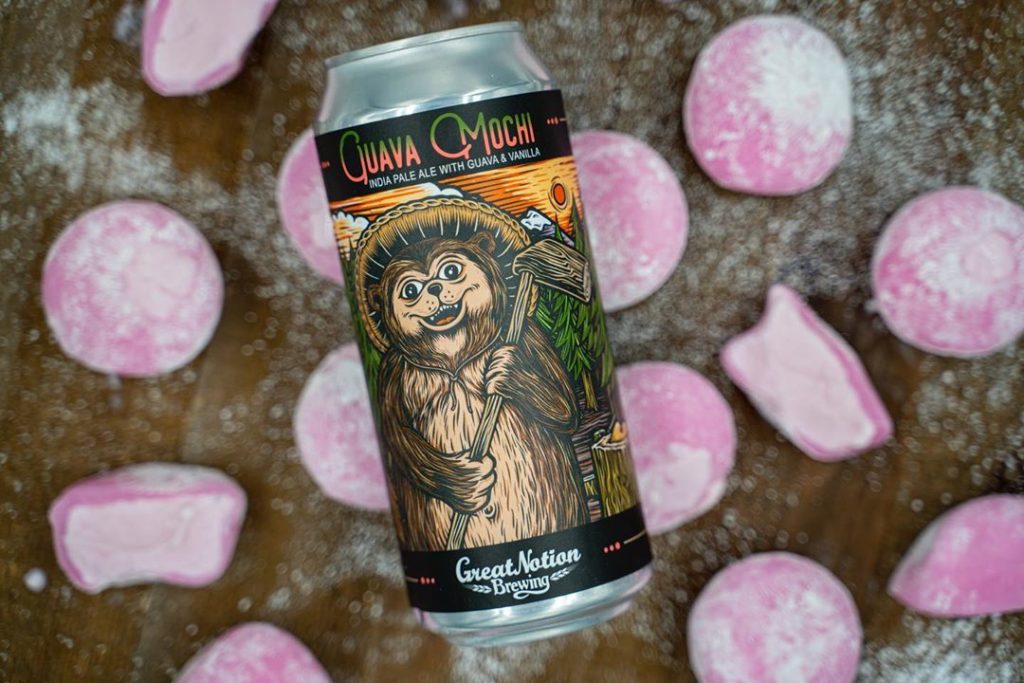 "I would say the bare bones of a milkshake IPA would be a hazy IPA brewed with milk sugar," says Rob McCoy, Production Manager at Great Notion Brewing. "The combination of milk sugar and fruit is what really defines these beers and puts them in a new category."
In other words, the use of lactose (unfermentable milk sugar) and fruit defines the milkshake IPA. As a result of these ingredients, beers take on a smooth, delightful mouthfeel, similar to the sensation you'd expect in a milk stout.
Additionally, many brewers build that silky, creamy texture by adding fruit. The addition of fruit can also inject tartness, tropical flavor, or candied sweetness into a beer.
"The style is defined by an above-average haze that gives the impression of viscosity," says Kevin Vincent, Parish Brewing Co.'s lead cellarman. "Lactose is a staple ingredient that lends some confectionery sweetness under the usually high dry-hopping rate."
Why Has the Milkshake IPA Been So Popular Lately?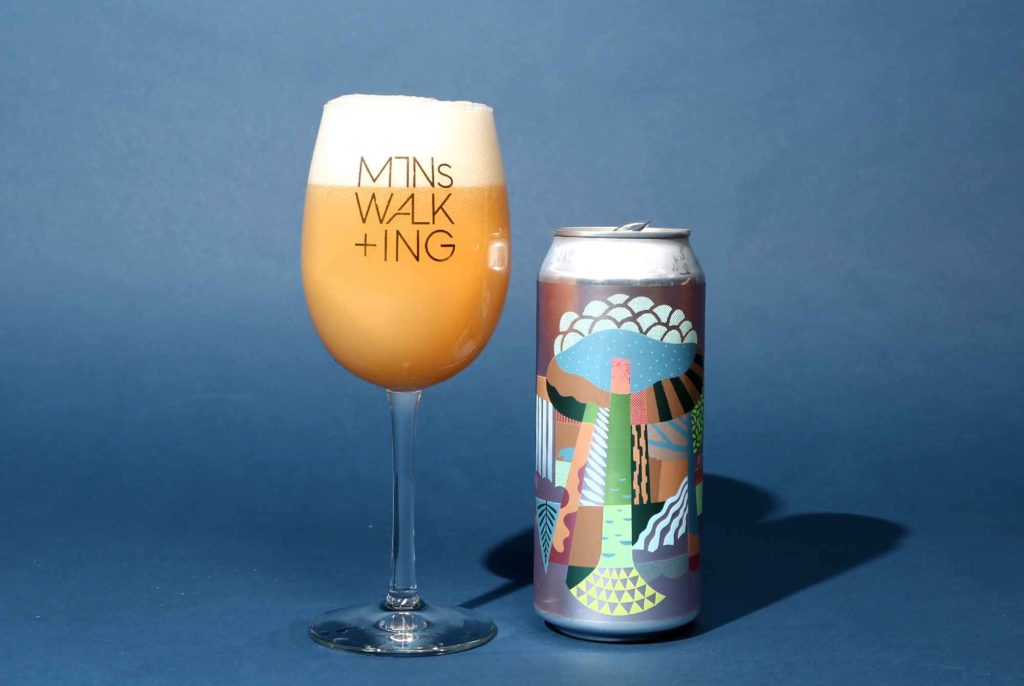 "I think brewers have been taking more culinary approaches to their beer to stay inspired," says Vincent.
While Parish Brewing Co. hasn't released their own version of the milkshake IPA, they've become industry leaders in the hazy IPA category.
Vincent himself has enjoyed the creativity on display in many milkshake IPAs.
"Personally speaking, being inspired by food science and the culinary arts, using fruit in a craft manner lends many opportunities to influence appearance, texture, and aroma of beer much more than dosing with fruit extracts and oils," he explains. "Also, since consumers are accustomed to consuming beer with textures ranging from filtered and clean all the way to containing actual fruit pulp, it creates a spectrum of interpretations on the fruited beer style."
Not to mention, it's fun.
"I believe this generation of brewers draws a lot of inspiration from childhood treats," says Vincent. "This has allowed more extreme beer styles and brands to be successful."
Who Invented the Milkshake IPA?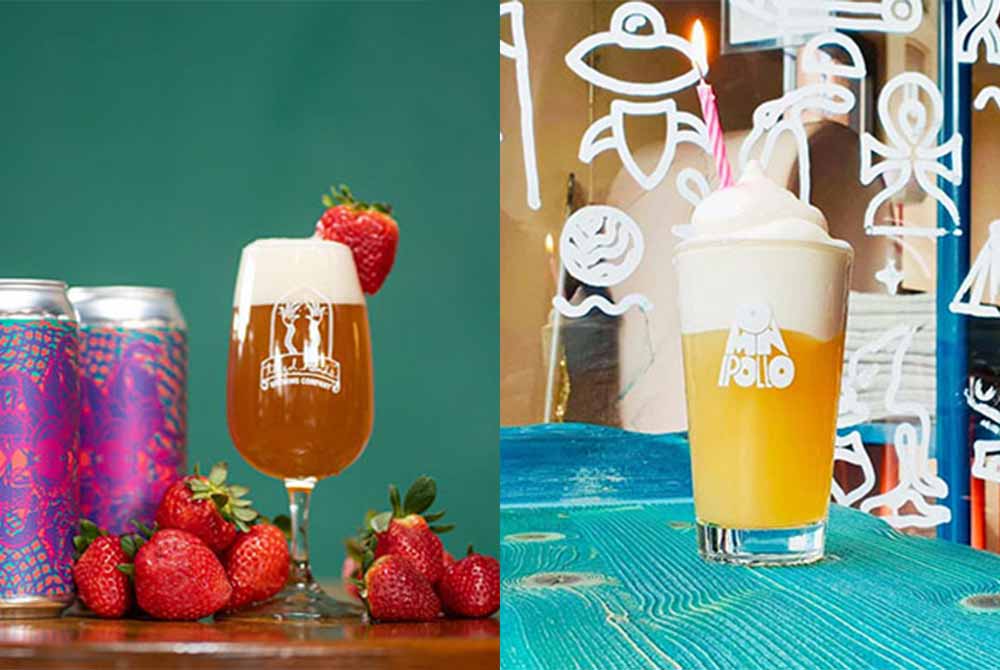 Initially, the milkshake IPA style was popularized by Stockholm's Omnipollo, as well as Tired Hands in Philadelphia.
After their initial creations, breweries across America started releasing their own versions of the style.
Like the originators, these brewers are making use of lactose and fruit purees, like those from Oregon Fruit Products, to add texture, acidity, and even color to their milkshake creations.
What Fruits Are Best To Use in a Milkshake IPA?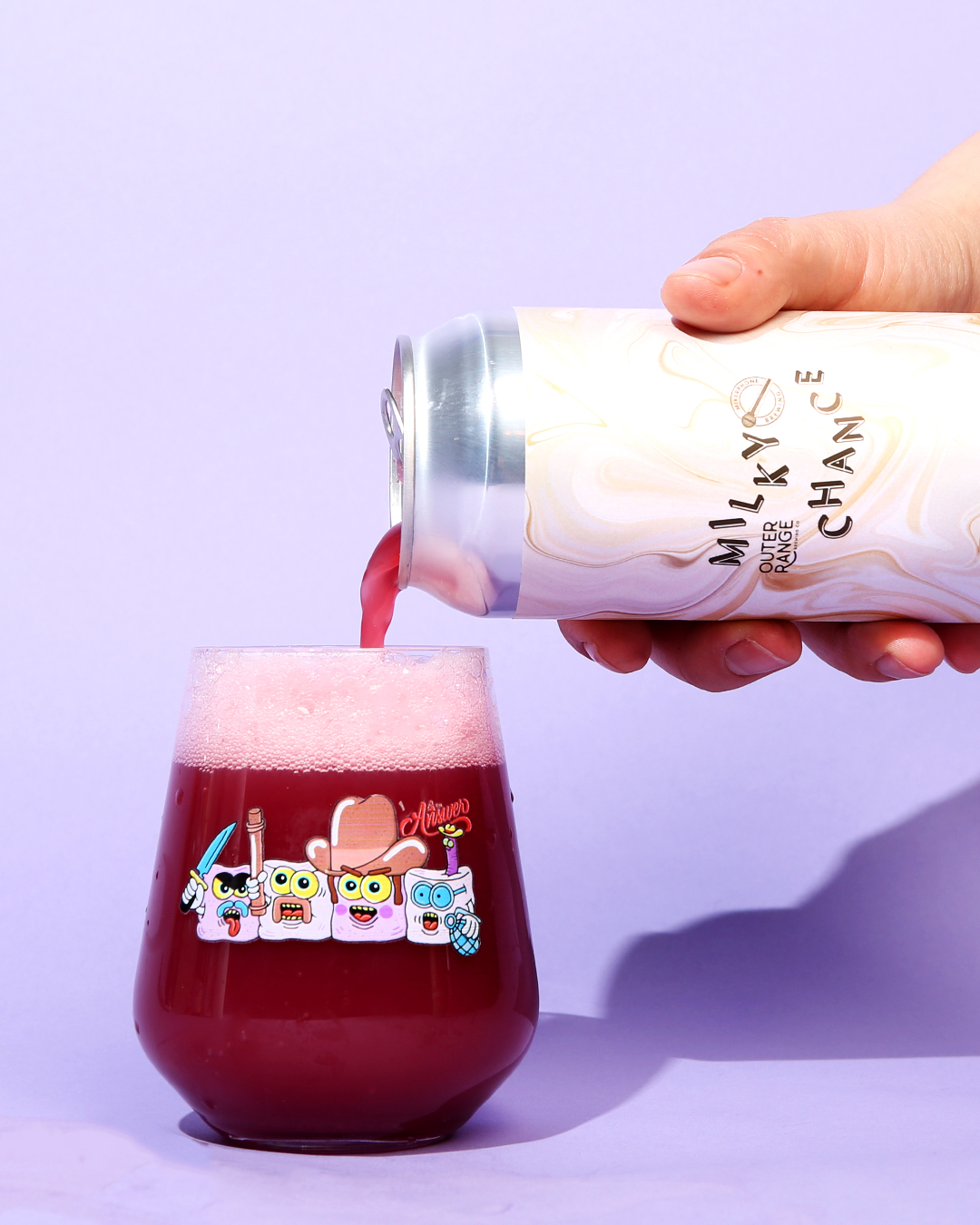 As McCoy says, "Tropical fruits are a no-brainer when it comes to milkshake IPA. They pair so easily with hazy IPA hops."
What's McCoy's favorite fruit to use?
"Personally, I'm a sucker for some apricot," he says. "It's such a great fruit to pair with everything from IPA to barrel-aged sours."
Given McCoy's comments, apricot would be a great fruit to try when brewing a milkshake IPA. However, it's certainly not the only option.
"Oregon Fruit Products' blueberry puree is magical," shares Vincent. "From the appearance to the texture and aroma, it is excellent."
Are Milkshake IPAs a Trend?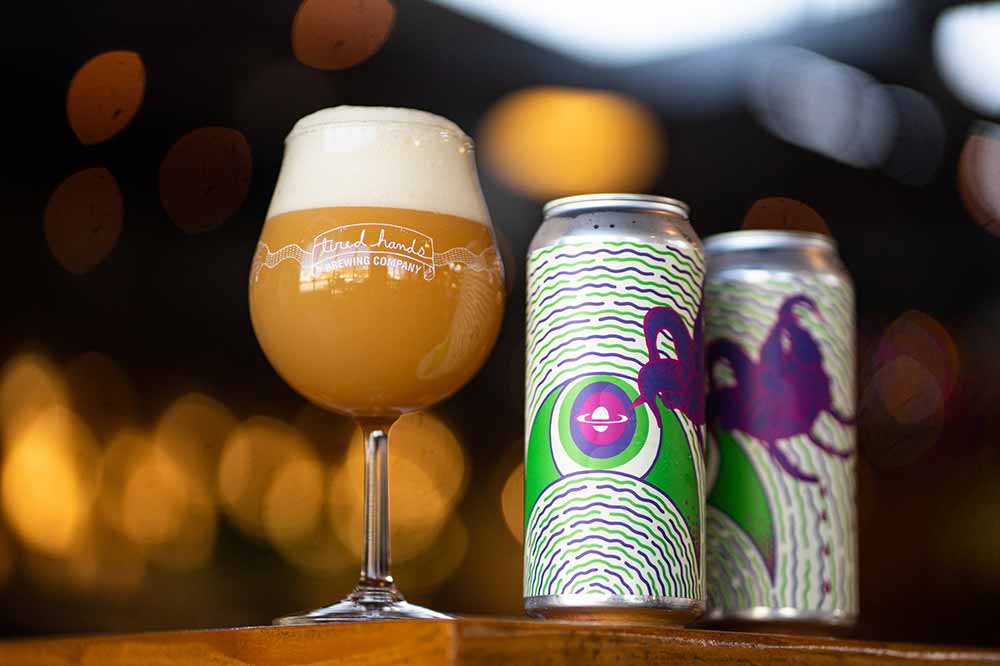 Milkshake IPAs seem to meet consumers where they are and allow brewers to flex some creative muscles. They're sweet, confectionary, trendy beers.
Is there anything wrong with that?
As McCoy says, "At the end of the day, whether it's milkshake IPA, hazy IPA, pilsner, lambic, or ESB, I want people to be excited about beer."
Below, we've picked ten of our favorite examples of the milkshake IPAs from across the country.
Or, try your hand at making your own at home with Brooklyn Brew Shop's Milkshake IPA Kit and Oregon Fruit Products' fresh fruit purees..
Find Oregon Fruit Products' Fresh Fruit Purees
Our 10 Favorite Milkshake IPAs
Passion Fruit Mochi
Great Notion Brewing – Portland, OR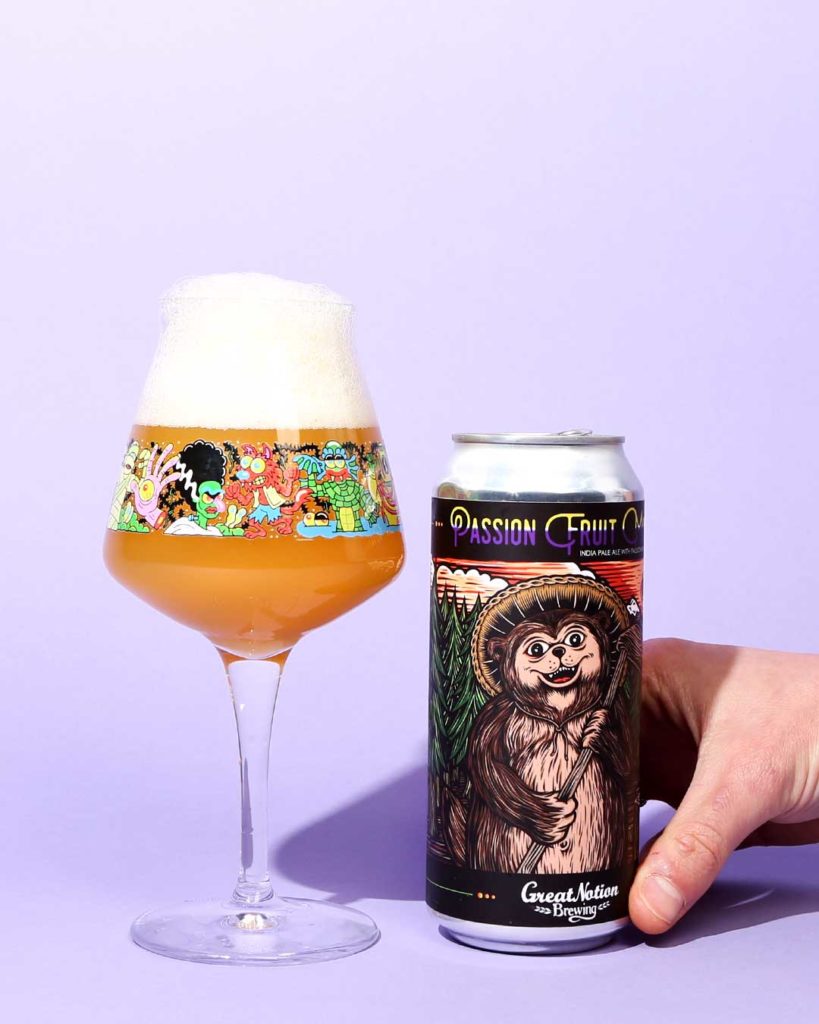 Great Notion's Mochi series plays with fruit and lactose to create delicious, culinary-inspired beers. The Passion Fruit Mochi version contains toasted rice, milk sugar, vanilla, and of course passion fruit for a tropical, sweet, and playful beer.
Learn More Get Great Notion Delivered on Drizly
Milkshake IPA (Strawberry)
Tired Hands Brewing Company – Ardmore, PA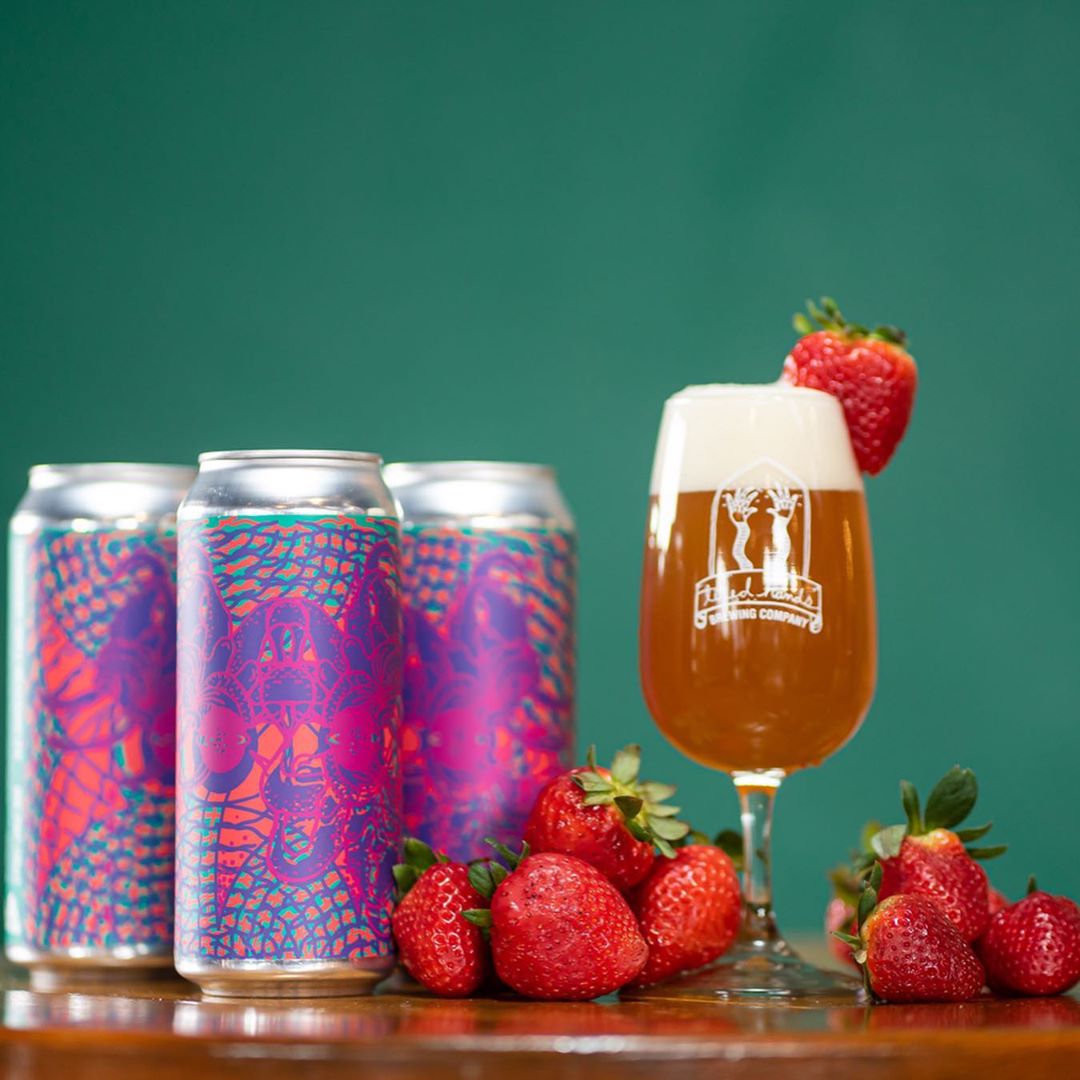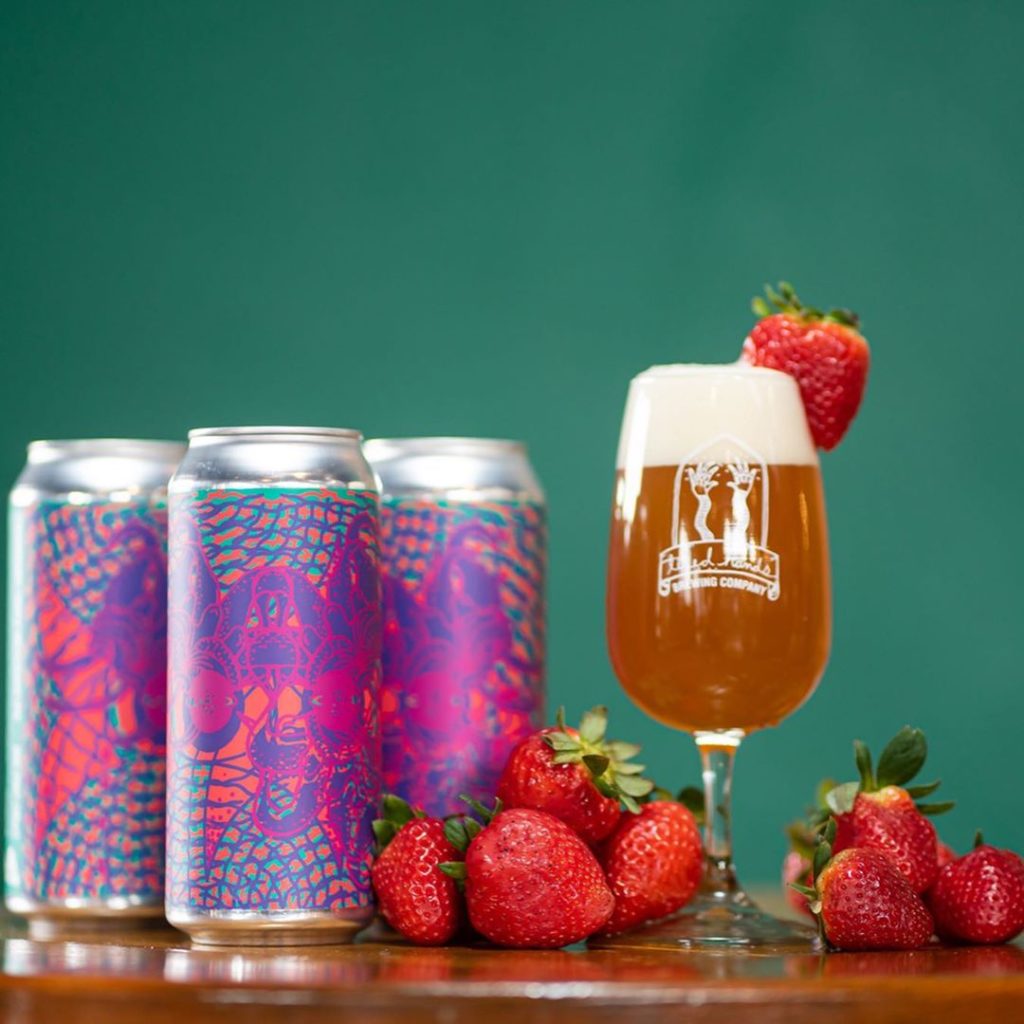 From the OG milkshake IPA innovators comes a collaboration with Omnipollo pulling on our classic diner strawberry milkshake heartstrings. Brewed with oats and lactose sugar, this milkshake IPA takes a nap on top of strawberries and vanilla beans for an ultra creamy, dreamy treat.
But make no mistake, this is an IPA. Hopped with Mosaic and Citra, Tired Hands' Milkshake IPA (Strawberry) shines with bright, juicy notes that pair perfectly alongside the strawberries.
The only thing missing? Two straws sticking out of the glass.
Opaque Thoughts
Mountains Walking Brewery – Bozeman, MT
Recently, we discovered Mountains Walking.
If you haven't heard of the Bozeman, MT, brewery, they produce progressive, creative, and tasty beers.
The milkshake IPA Opaque Thoughts used guavas and vanilla beans from Papua New Guinea for a lush, fruit-forward beer. It had the requisite amount of haze and softness with a tropical fruit pop and a slightly acidic backbone.
Double Blazed Orange MIlkshake
Hop Butcher For The World – Chicago, IL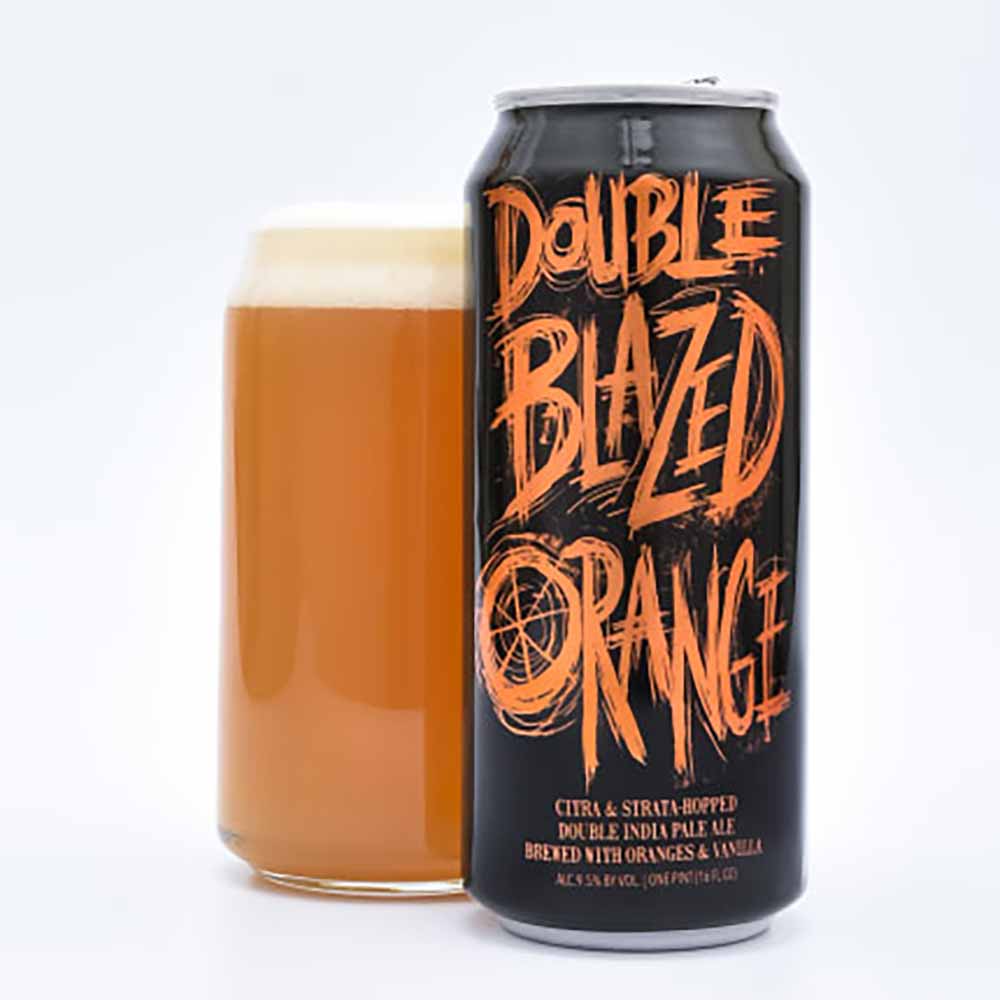 The Chicago-based brewery has made a bit of a name for itself with its bold, brash take on milkshake IPAs. If you're looking to try the style, Hop Butcher For The World should be a key go-to brewery.
Double Blazed Orange Milkshake includes Citra and Strata melded with lactose and an extra dose of vanilla and oranges for a grown-up spin on the classic creamsicle.
Rare Treat
Cerebral Brewing – Denver, CO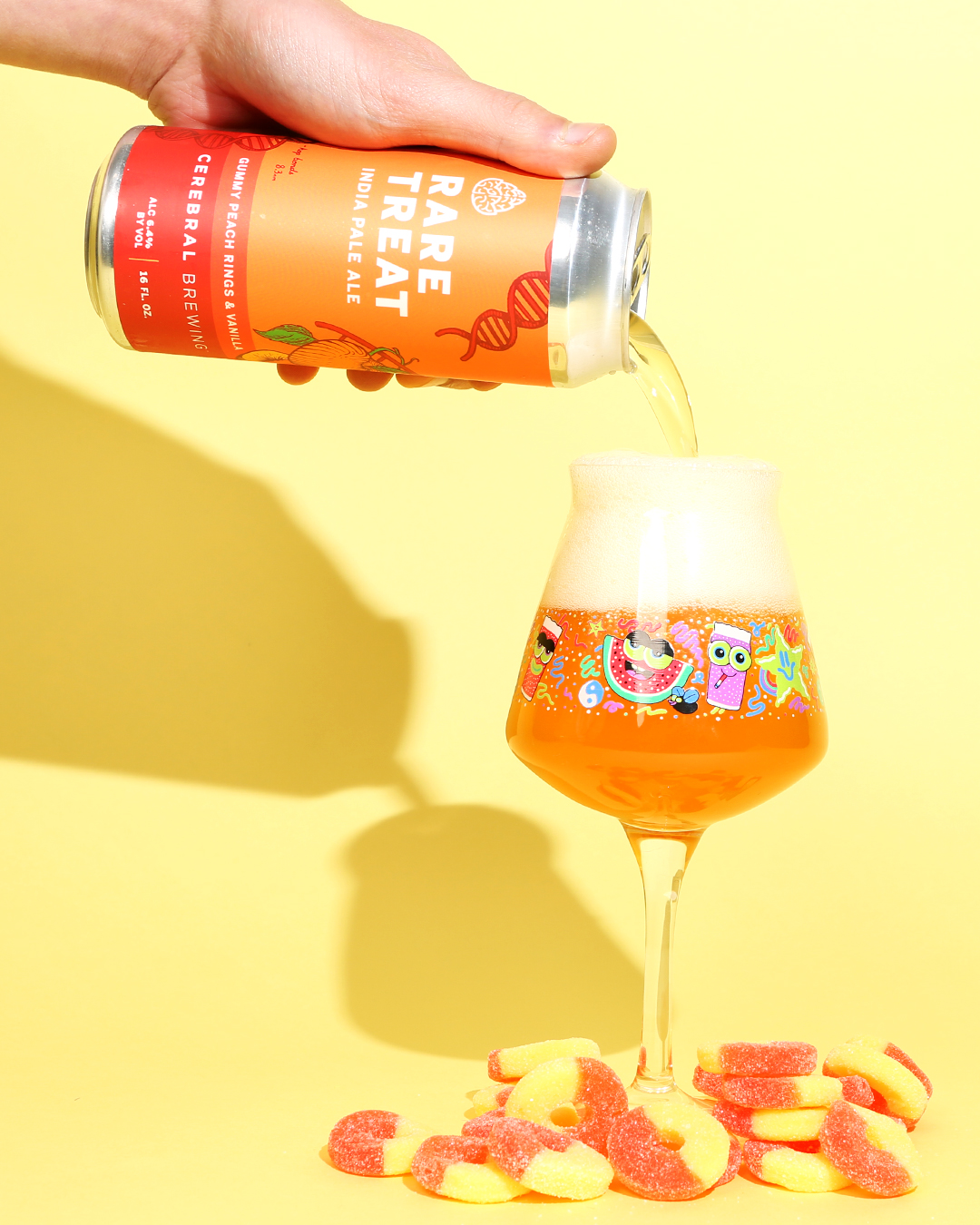 With Rare Treat, Cerebral Brewing took us back to the candy store with this sweets-inspired milkshake IPA brewed with peach gummy rings, lactose, and vanilla.
With huge candied fruit flavors and a mellow, creamy mouthfeel, Rare Treat was an exceptional example of the style.
TO THE MILKY WAY & BACK IV – PEACH, CLEMENTINE, RASPBERRY, LIME, VANILLA
Evil Twin Brewing – Ridgewood, NY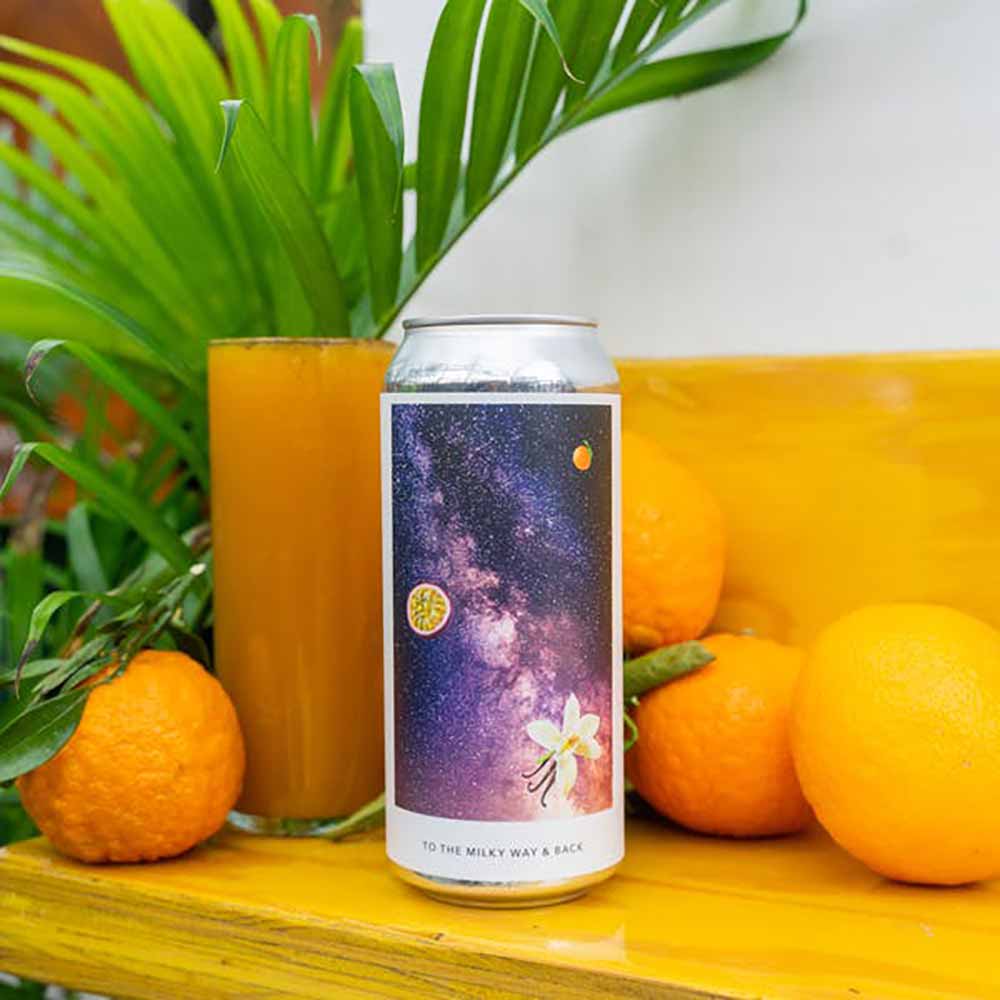 Evil Twin has always been known for innovation, often pairing whimsical ingredients into hitherto-unforeseen flavor combinations. The New York-based brewery's milkshake IPA series, TO THE MILKY WAY & BACK, doesn't disappoint with huge blasts of various fruits that blast your tastebuds off to space.
This version includes peach, clementine, raspberry, lime, and vanilla for a jammy, juicy, jazzy milkshake IPA sure to quench your thirst during all the warmer months.
Mood Ring (Raspberry)
Bearded Iris Brewing Co. – Nashville, TN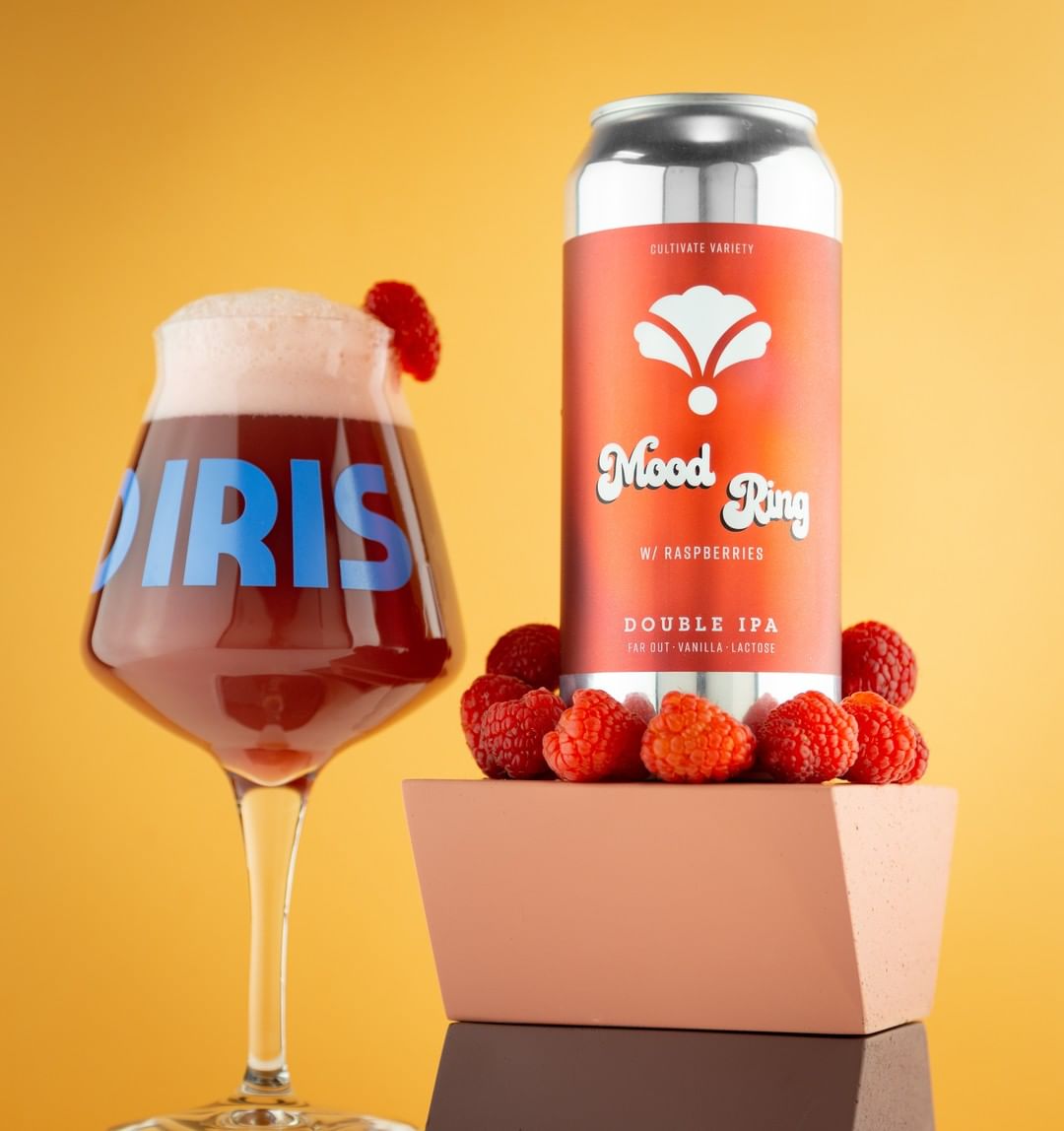 Nashville's Bearded Iris brews this milkshake IPA with raspberry, vanilla bean, and lactose.
The raspberries add a slight acidic kick to this fruited milkshake. Additionally, the vibrant color adds to a fantastic drinking experience.
Pineapple Peach Orange Chantilly
Phase Three Brewing – Lake Zurich, IL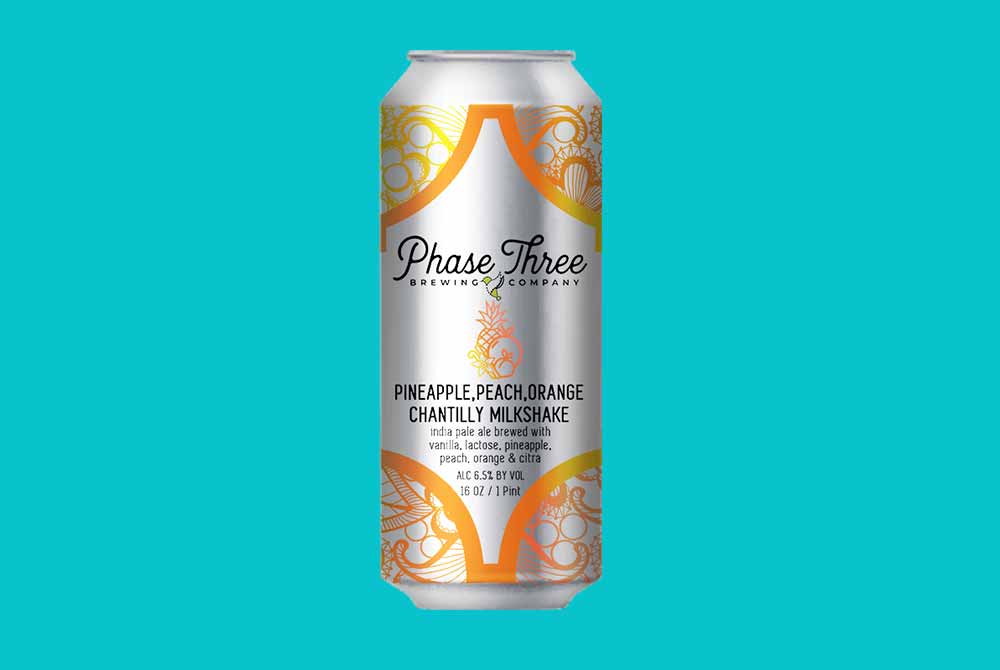 There is nothing standard about a milkshake IPA, but if you're looking for a reliable prototype you can't go wrong with Pineapple Peach Orange Chantilly from Phase Three Brewing.
Citra hops provide the floral backbone here while the ubiquitous vanilla and lactose complement a tropical bevy of fruits including pineapple, peach, and orange.
All the ingredients are perfectly in balance, making this an exemplary milkshake IPA.
Together or Alone
Foam Brewers – Burlington, VT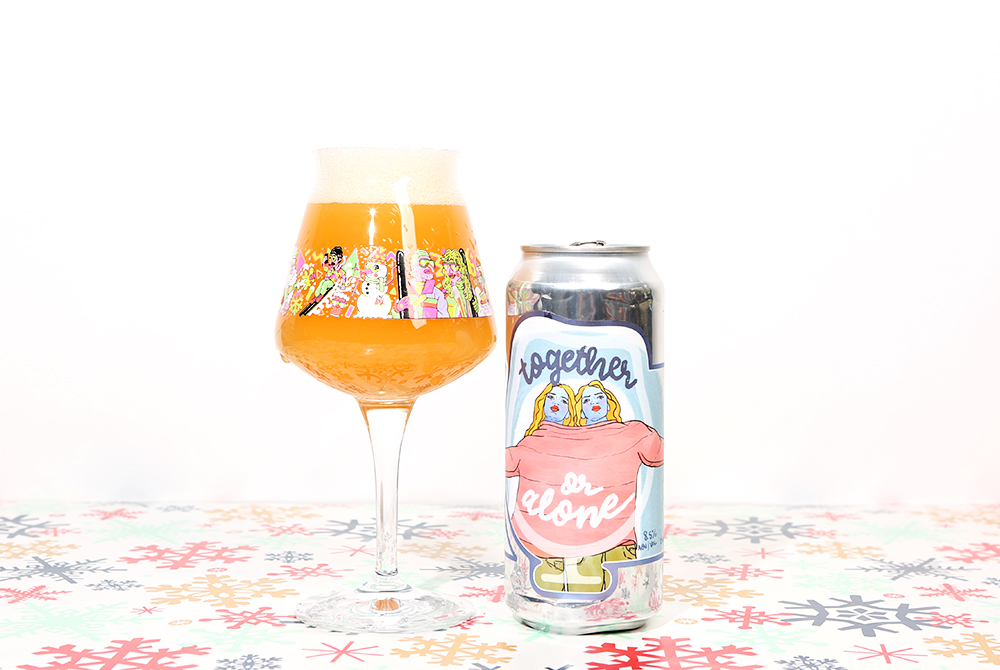 Foam Brewers didn't use any fruit in this beer but it was just as much a milkshake IPA as any other.
The brewery makes Together or Alone with oats and lactose, making for a characteristically smooth, creamy beer.
Because its silky texture made for a perfect fireside beer, we included this in our article on the best beers to drink this winter.
Hill People
Mountain Culture Beer Co. – Katoomba, New South Wales, Australia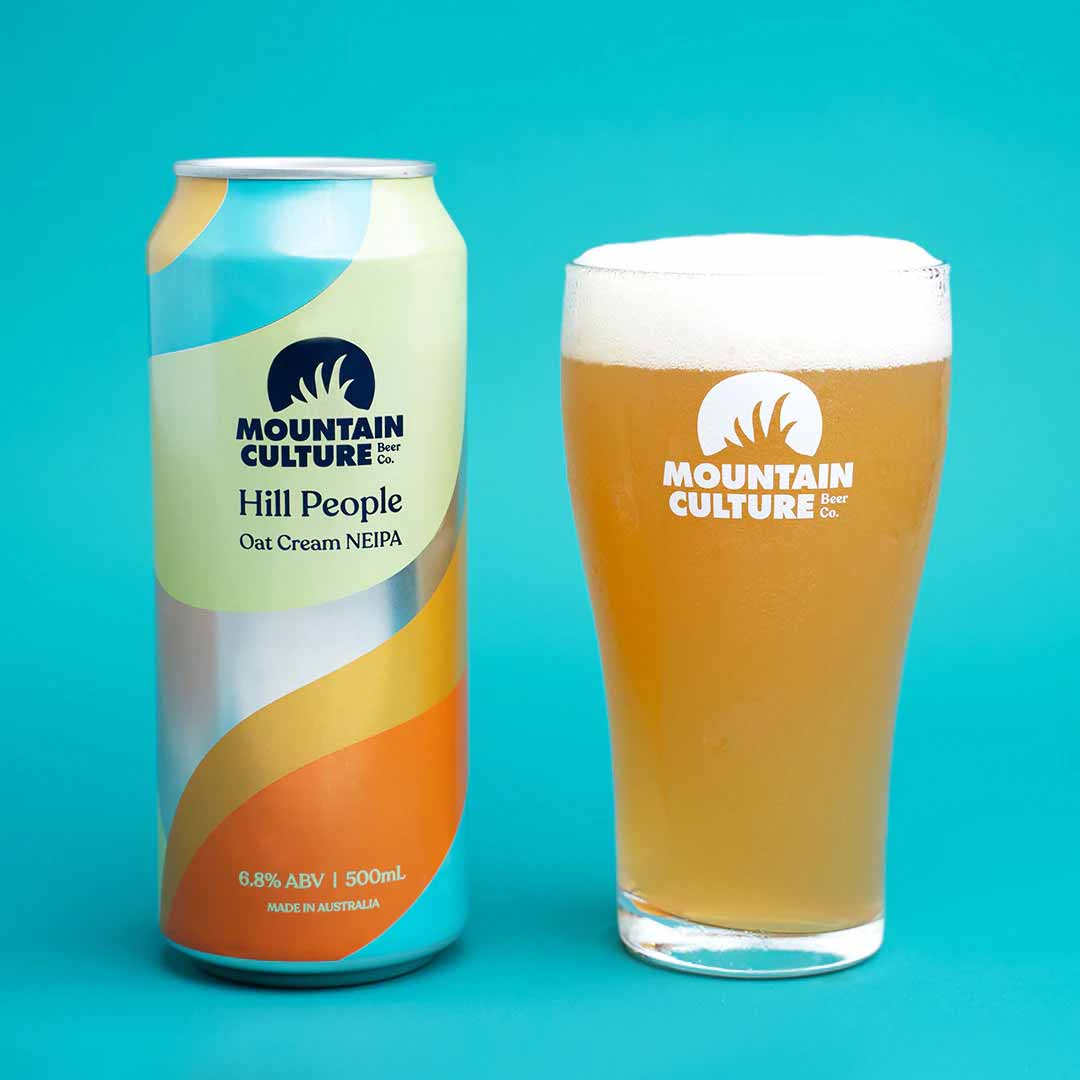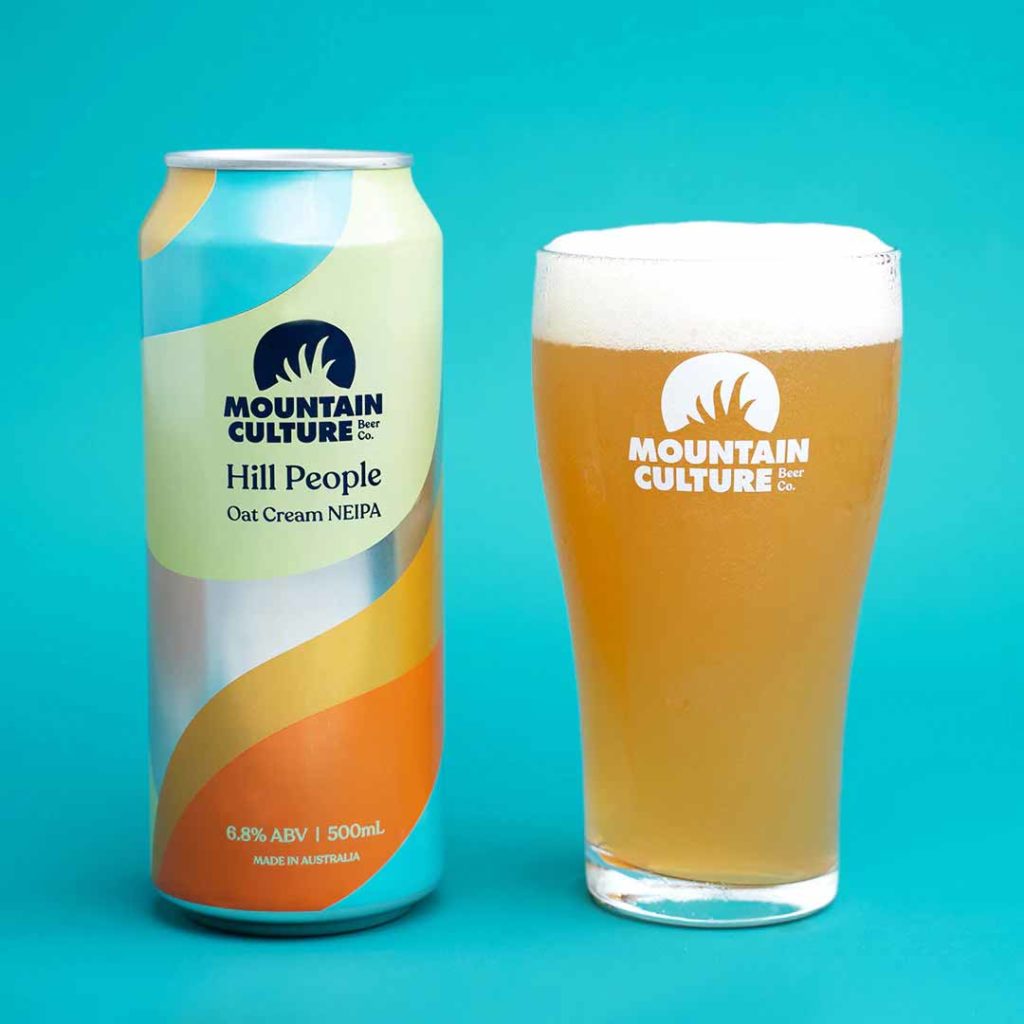 Milkshake IPAs have even reached all the way down under, proving this style has some true staying power. Mountain Culture Beer Co. in Katoomba, New South Wales, Australia, makes a pretty decadent version called Hill People.
Perhaps the brewery's Untappd description does the beer the most justice: "DJ threw on his tattered corduroy overalls at the crack of dawn and trekked down the picturesque hills to the milking shed to work the teats of our fresh Sabro hops for every last drop of fresh citrus and coconutty goodness. The addition of lactose to the boil provides a velvety mouthfeel for that extra bit of Hill People luxury. A gift from our hills to you—you may never go back to regular milk again!"
This is a paid, sponsored post presented by our friends at Oregon Fruit Products.