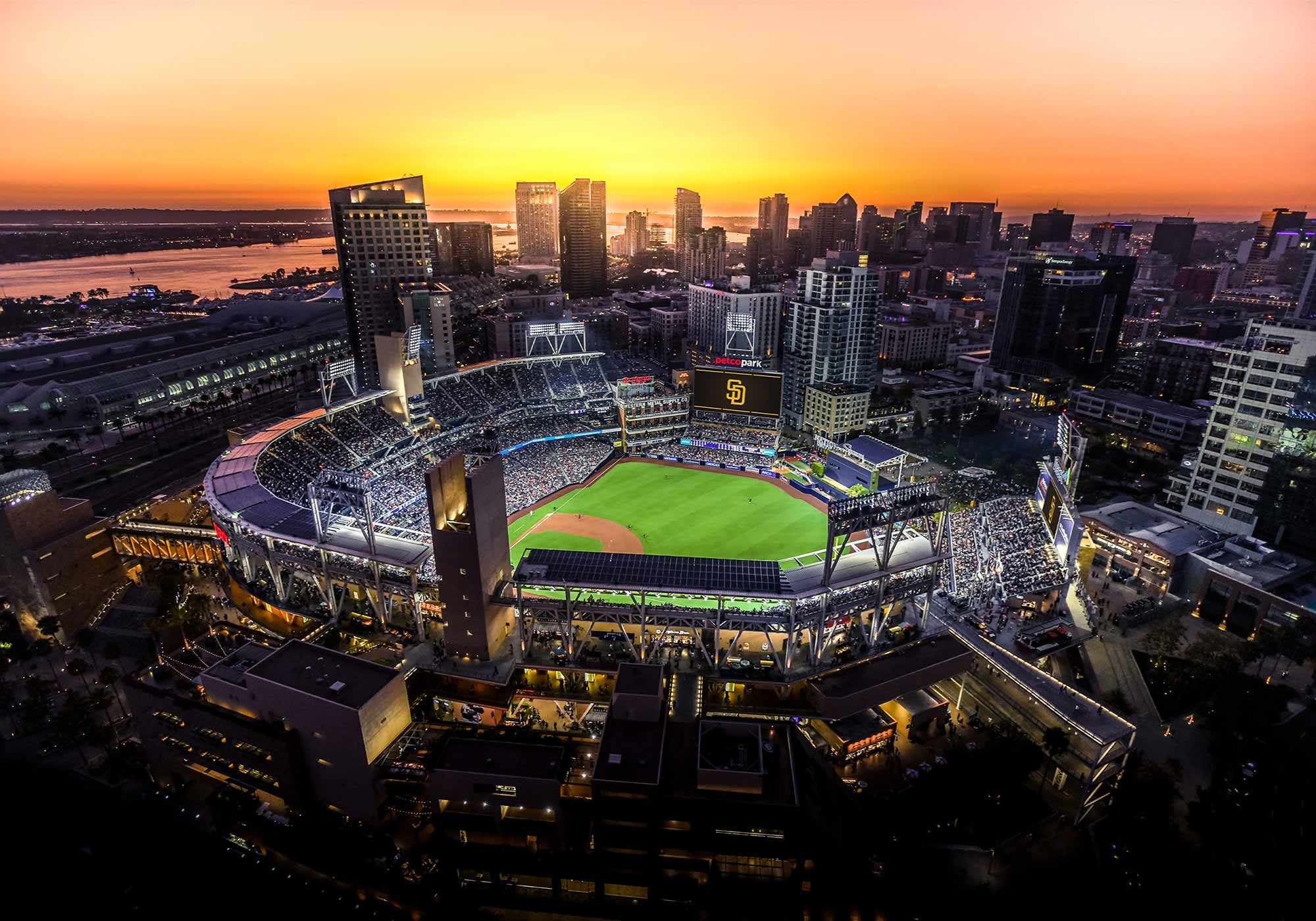 Photography courtesy of Petco Park
More Stories to Check Out:
The crack of the bat and the snap of a peanut shell. The smell of freshly mowed grass and lukewarm hotdogs. The feeling of the wind blowing through your hat hair and a cold beer sliding down your gullet. When the MLB opener rolls around every year, the day reminds us that America's favorite pastime is also a slow way to wind down on a Sunday afternoon.
And we mean slow.
For years now, this historic sport has also been one of the most leisurely, lackadaisically lollygagging along until a slugger like Aaron Judge slams one into the outfield.
And although a game in 1985 only netted an average playing time of two hours and forty minutes, every year since 2012, games have hovered at about an average of three hours! The length has been so noticeable that MLB took the matter into its own mitts.
In 2022, MLB introduced PitchCom to the league, an electronic device that allows a catcher to send signals to a pitcher instead of the typical hand gestures.
According to the MLB commissioner's office, the average MLB game time dropped from 03:10:07 to 03:03:44.
Not a huge difference.
So last September, MLB commissioner Rob Manfred announced that the league would introduce a pitch clock to all major league games this season.
Basically, when a pitcher gets a ball from the catcher, they only have fifteen seconds to throw (if the bases are empty) and twenty seconds (if runners are on base).
The new pitch clock has already had a dramatic effect during spring training. The average playing time during the first weekend of the spring training games? Two hours and thirty-six minutes.
For this reason, I've always been more of a football fan than a baseball believer, but I will admit that I enjoyed taking in an Oakland A's game with my friend Sabrina last year. And I have Moneyball on my movie rotation.
It is hard to beat sitting in a plastic stadium chair with your feet up (to avoid the peanut shells), munching on a soft pretzel, and a 20oz Pacifico (that costs you $25).
Which got me thinking. We've put together a piece you all loved on The Best Brewery Near Every NFL Football Stadium, so why shouldn't we do the same around every baseball ballpark?
Biases be damned! And honestly, over fifty percent of Americans follow professional baseball, according to data from Statista.
And hey, even if baseball is a slower game, that just means you have more time to drink more beer!
Now to answer, what is the best beer that goes with a baseball game? We'll probably leave that up to you. It could be a pale ale, a Cold IPA, or a Bell's Oberon, which times its release to coincide with the baseball opener each year.
But rest assured; you can find whatever style you want to drink with any of these breweries that take you out to the ball game.
Editor's Note: The breweries selected for this list were chosen by the following criteria: 1) proximity to the MLB ballpark; 2) their reputation for making great craft beer. Although not necessarily in that order. In some cases, bigger cities afforded us more options, but we chose those closer to the stadium. Whereas in smaller markets, we might have looked a little farther from the stadium to find breweries we love. Regardless, you won't find a taproom on this list farther than a thirty-minute drive. We understand that this isn't an exhaustive list. Plus, based on where you are in the country, you probably have your own best brewery close to your home-team stadium. Feel free to slide into our DMs on Instagram (@hopculturemag) to let us know your favorite!
Hop Culture's Best Breweries Near Every MLB Stadium
Feel free to skip down to your favorite team:
Arizona Diamondbacks
Chase Field, 401 E Jefferson St, Phoenix, AZ 85004
Home Run: Wren House Brewing Company
2125 N 24th St, Phoenix, AZ 85008 | 8-min drive, 30-min public
Consider Wren House much like Arizona Diamondbacks outfielder Corbin Carroll recently signing an eight-year, $111 million deal with the team: a winner.
Of course, we're not baseball experts, but we are craft beer pros. And what we know is that Wren House is one of our five best breweries to visit in Phoenix for a reason.
Making finely crafted beer with Arizona roots, Wren House is a gem in Phoenix and the entire United States. Over and over again, the beers from head brewer Preston Thoeny continue to impress us.
2020 Great American Beer Festival Gold Medal Spellbinder crushes it on the hazy side with Arizona-grown Sonora white wheat and Cascade, Citra, and Mosaic hops.
But perhaps the best beer for baseball season, Valley Beer is an American lager built for drinkability at 4.6% ABV. And for winning awards: BBC 2021 silver, GABF 2019 silver, and CBA silver.
From IPAs to lagers and everything in between, Wren House makes stunning beers with a touch of Arizona in each can.
Triple: Roses by the Stairs Brewing
509 W McDowell Rd, Phoenix, AZ 85003 | 8-min drive, 30-min public
Arizona again takes the pitcher's mound at this brewery with Roses by the Stairs making beers that highlight local and seasonal ingredients. Many through the lens of farmhouse ales.
Like Wanderers in Overcoats, an Arizona saison with 100 percent local grains from Grain R&D and Saaz, Mittelfrüh, and Loral hops.
But you'll also find hoppy ales galore. For instance, Buzzwords, a triple dry-hopped hazy DIPA with Mosaic Incognito, Citra, Nelson, Nelson CGX, a new cryogenically processed hop from Crosby Hops, and Mega Motueka, a hop blend of Phantasm and a special thiol-enriched Motueka hop lot from Freestyle Hops.
And even highly rated stouts like Six Gold Coins, a Bourbon barrel-aged stout with local Zaks Chocolate cacao nibs and Madagascar vanilla beans that hits a 4.4 rating on Untappd.
Atlanta Braves
Truist Park, 755 Battery Ave SE, Atlanta, GA 30339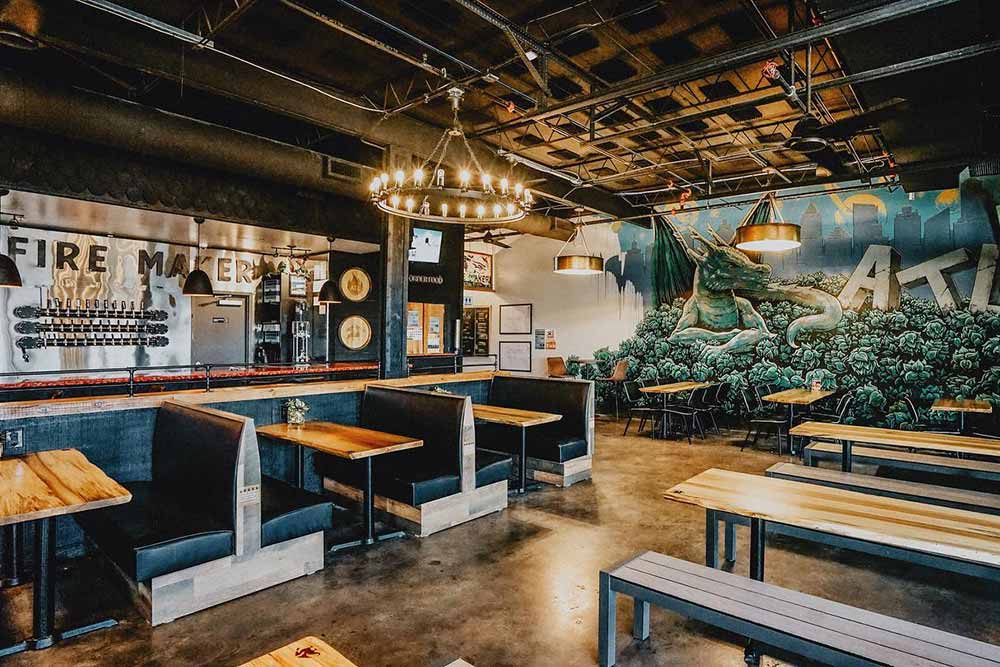 Home Run: Fire Maker Brewing Company
975 Chattahoochee Ave NW Suite A, Atlanta, GA 30318 | 12-minute drive
In 2021, USA Today's 10 Best Readers' Choice Awards named Fire Maker the #2 Best New Brewery in America.
Do you know what else happened in 2021? The Atlanta Braves won the World Series. Quite a year for Atlanta breweries and sports teams.
Chosen by a panel of experts and determined by popular vote, Fire Maker is a must-stop in Atlanta.
Founded on values of family, integrity, and revelry, Fire Maker prides itself on beers that are pretty down to Earth.
Twelve taps run the bases. Such as Way Down Yonder golden ale and 4th Down amber lager, alongside Yukon Cornelius hazy and Chattahooch-Tea Southeastern IPA (basically, beer meets refreshing glass of sweet tea).
Triple: Monday Night Brewing
670 Trabert Ave NW, Atlanta, GA 30318 | 14-minute drive
Monday Night Brewing is as crucial to craft beer in Atlanta as Tom Glavine or Greg Maddux to the Braves.
Co-Founders Jeff Heck, Jonathan Baker, and Joel Iverson started Monday Night thanks to a small Atlanta Bible study. The three got to know each other while brewing beer on Monday nights back in 2006. As more and more folks came to their driveway to try their beer, the trio knew they were on to something.
Since 2011, Monday Night has grown into one of the most well-respected breweries in the metro area.
That's why we named them to our list of "5 Best Breweries in Atlanta, Georgia" and top stop when spending 48 Hours Drinking and Eating in Atlanta, GA.
Their OG location in West Midtown is a mere fourteen-minute drive from Truist Park.
When you stop by, may we recommend a Taco Tuesday because it's an absolute home-run crusher? At 4.5% ABV, this American lager features Pilsner and Munich malts expertly balanced with Saphir and Saaz hops for a beer best paired with tacos…
And baseball, of course.
Double: Inner Voice Brewing
308 W Ponce de Leon Ave Suite H, Decatur, GA 30030 | 30-minute drive
If you're willing to travel a little further afield, consider visiting Inner Voice Brewing, one of our "Best New Breweries of 2022."
We've been hearing rumblings about this Decatur, GA-based brewery a mere five-minute walk from Brick Store Pub, one of our favorite bars in the country and a must stop if you're visiting Atlanta.
In fact, Inner Voice Brewing Co-Founders Rhett Caseman and Josh Johnson can often be found imbibing inside.
The two met while working at Monday Night Brewing and have gone on to work at select spots around Georgia, including Variant Brewing and Halfway Crooks Beer (another great spot to stop).
Since September 2021, the duo have been brewing beer their way, which means mostly draft beers served unfiltered from horizontal tanks with bag liners. Along with cans of beers like Koru, a pale ale dry hopped with Nelson Sauvin and Motueka. Or Tasty Town, a pale lager.
And self-service kölsch service.
Is this German tradition becoming a trend?
Oh, and you can get slices from Glide Pizza out of a takeout window.
Listen to your inner voice…and get to Inner Voice.
Baltimore Orioles
Oriole Park at Camden Yards, 333 W Camden St, Baltimore, MD 21201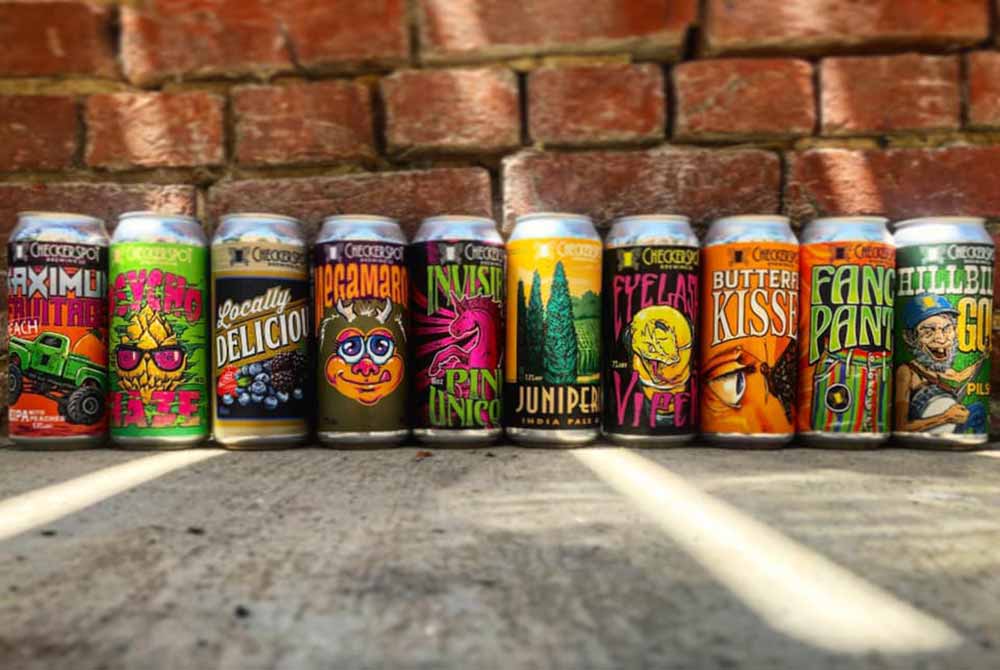 Home Run: Checkerspot Brewing Company
1399 S Sharp St, Baltimore, MD 21230 | 4-min drive, 16-min walk
Named after the Maryland state butterfly, Checkerspot Brewing Company shares a common thread with the Baltimore Orioles, a team named after the state's bird.
But the similarities probably end there.
The Orioles last won The World Series in 1983.
Last year, Checkerspot, on the other hand, won Samuel Adams Brewing the American Dream Program Experienceship, an opportunity awarded every year to an up-and-coming brewery to provide mentorship and capital to food and beverage entrepreneurs.
Samuel Adams chose Checkerspot for several reasons. First, at Checkerspot, they have beer brewing dialed down to a science. Co-owner Dr. Judy Neff received her Ph.D. in microbiology from the Johns Hopkins Bloomberg School of Public Health, so she is familiar with the capital 'S' Science.
You can see this across beers like Juniperus IPA, an IPA brewed with juniper berries that Judy perfected for three years to get the right amount of juniper berries, malts, yeast, and water. "To me, it tastes like pine candy," says Neff in a previous article for Hop Culture.
Or Sip Happens, a sour with Earl Gray tea and lemon that "tastes like a very refreshing sour iced tea," says Judy.
It's an approach at the core of Checkerspot. "'Something for everyone' is our motto," says Judy. And that extends beyond the taproom.
Samuel Adams also chose Checkerspot because they create a community for everyone.
"One of my favorite things is that you can use beer to do more, to give back so much more than you could as an individual," says Judy. "From raising awareness to different groups to donating beer to many non-profit events to raising money."
At the core of Checkerspot is a dedication to giving back.
Visiting Checkerspot is like stepping into your friendly neighborhood watering hole, comforting, welcoming, and warm.
Triple: Mobtown Brewing Company
4015 Foster Ave #400, Baltimore, MD 21224 | 11-min drive, 30-min public
One of our "8 Best Breweries in Baltimore, According to an Expert," Mobtown Brewing Company is the first brewery to produce beer in the Brewers Hill neighborhood of Baltimore in forty-one years.
And the brewery leans into that history but with a fresh and modern twist.
Mobtown is "not afraid to mess around with different styles, but can also brew a nice, clean traditional lager," says Isaac Bell, a City Brews Tour guide, in a previous article for Hop Culture.
You'll find beers like the New Zealand-style Counterclockwise Pilsner, Dunkelsaurus Munich dunkel, and Natty Dough Vienna lager.
Don't worry. There are a few hoppy beers, too.
Mobtown is a unique place that should be on everyone's radar in Baltimore. And it's only an eleven-minute drive from Oriole Park at Camden Yards.
Editor's Tip: Bell's recommends grabbing a bag of pit beef, a classic Baltimore dish of roast beef prepared over a charcoal fire, from Baltimore institution Chaps Pit Beef and then sitting down at Mobtown with a flight of beers.
Boston Red Sox
Fenway Park, 4 Jersey St, Boston, MA 02215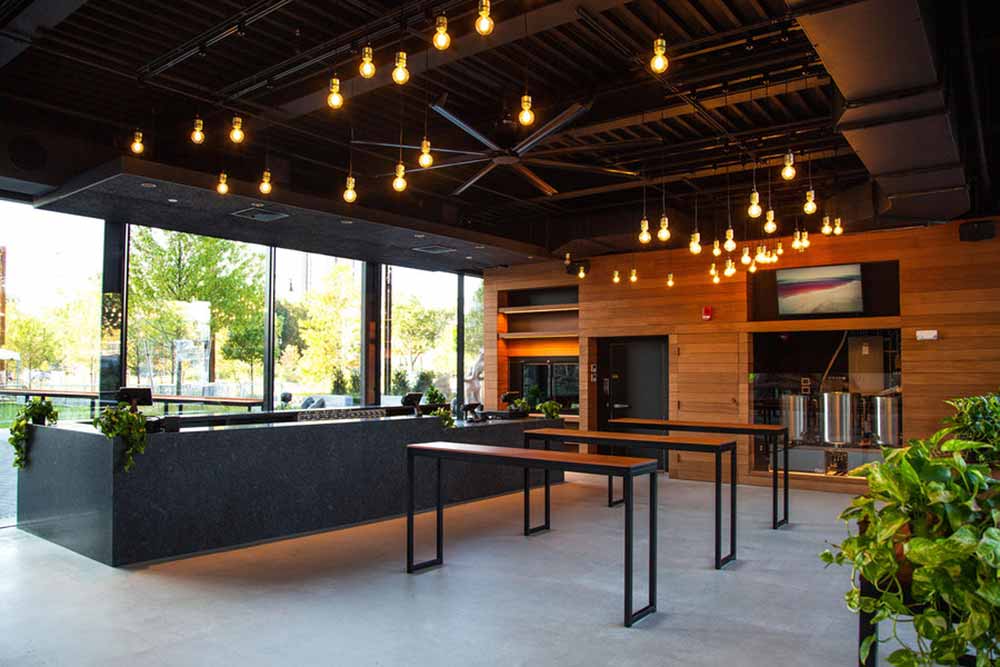 Home Run: Trillium Brewing – Fenway
Landmark Center, 401 Park Dr, Boston, MA 02215 | 4-min drive, 9-min walk
Oh, how they take their baseball seriously in Boston. As they should. In 1903, the then-Boston Americans won the first-ever World Series, and again in 1912. When Babe Ruth arrived on the team in 1914, he helped the Red Sox win three more titles. Of course, as we all know, it would take another eighty-six years for a Boston baseball team to win the championship again. Damn you, Harry Frazee, for selling Babe Ruth to the Yankees in 1920! But hey, in 2004, the Boston Red Sox finally broke the almighty "Curse of the Bambino," winning the World Series once again.
Since then, the Red Sox have gobbled up trophies, winning again in 2007, 2013, and 2018 and bringing the team's total World Series titles to nine, third best in the league.
All told, the Boston Red Sox are a historic team.
Much like Trillium Brewing Company, one of the best breweries in Massachusetts and the entire country.
Known for making some of the country's highest-rated hazy / New England-style IPAs and imperial/double hazy / New England-style IPAs, according to Untappd, Trillium has cemented itself as one of the most iconic breweries of all time.
So it makes sense that the brewery opened its Fenway taproom, a mere nine-minute walk from the ballpark, in 2019.
The 1,500-sq-ft indoor/outdoor space features an all-star lineup. For instance, Plane Over Car Over Train Over Boat, a quad IPA, Galaxy Dry Hopped Fort Point, and Double Dry Hopped Summer Street, among others.
Triple: Lamplighter Brewing Co. – Broadway
284 Broadway, Cambridge, MA 02139 | 10-min drive, 33-min public
Boston has a history of producing some of the best big-name breweries in the country, including Trillium, Tree House, and Night Shift. But we deeply appreciate the more under-the-radar spots like Lamplighter in Cambridge, MA, that focus on hazy NEIPAs, unique barrel-aged sours, and special seasonals.
Cayla Marvil co-founded Lamplighter with her partner AC Jones in 2016 and, over the last five years, has stormed the scene, earning a spot on Forbes "30 under 30" list for Food and Drink in 2020 and making pretty much any one of our guides to the best breweries in Boston.
And last year, Lamplighter opened its second location as a part of The Shed at Cambridge Crossing in Kendall Square. The 6,000-sq-ft taproom and production space, called Lamplighter Brewing CX, will carry on Lamplighter's tradition of brewing exquisite hazy IPAs, barrel-aged sours, and more.
Double: Castle Island Brewing – South Boston
10 Old Colony Ave, Boston, MA 02127 | 13-min drive, 30-min public
Another Massachusetts staple, Castle Island has been serving up classic craft beers in Norwood since 2015. But the brewery recently opened up a second location in South Boston, only a thirteen-minute drive from Fenway Park.
For our money, we love Fiver, Castle Island's hazy IPA that also gives back as a part of the Fiver Initiative. One of our "Top 10 Beers We Drank in June," Fiver impressed us with its juicy combination of Citra, Simcoe, and El Dorado hops.
But beyond the beer, we loved how Castle Island pledged to donate five percent of all sales of Fiver to five different local organizations.
"We really wanted to be able to build more long-lasting relationships…and focus on giving back more to the community around us," says Lauren Horgan, director of regulatory affairs and operational effectiveness and Fiver committee chair at Castle Island.
Unsurprisingly, in the land of New England-style IPAs, this new hazy from Castle Island resonated like a cannon shot. According to Horgan, Fiver consistently lands in the brewery's top three best-selling beers, especially at the brewery's new South Boston taproom.
Chicago Cubs
Wrigley Field, 1060 W Addison St, Chicago, IL 60613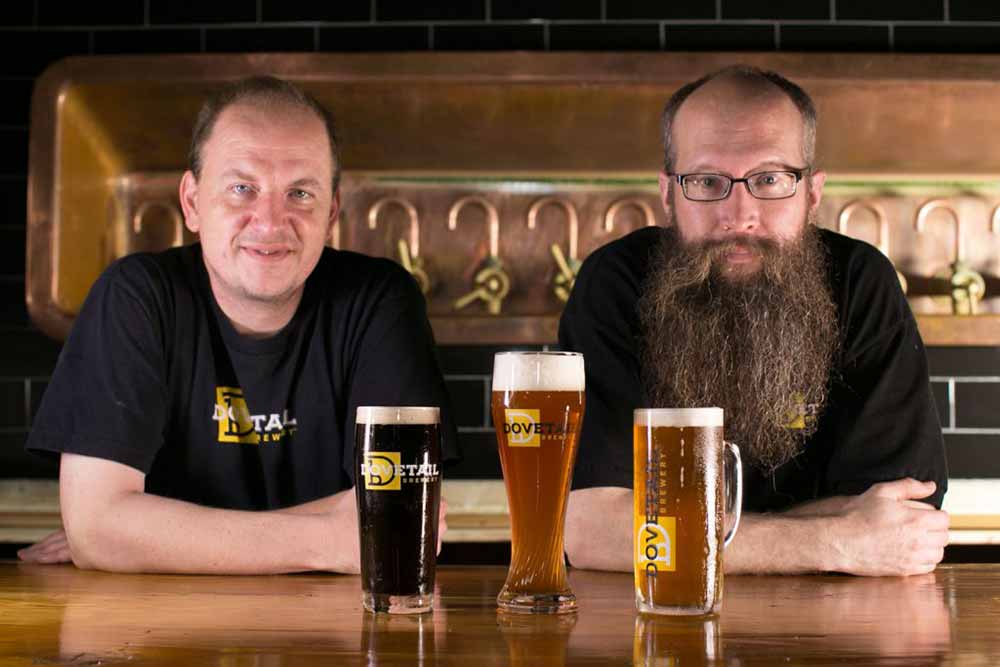 Home Run: Dovetail Brewery
1800 W Belle Plaine Ave, Chicago, IL 60613 | 7-min drive, 18-min public, 26-min walk
The always-adorable Cubbies had a rough 2022 season, finishing third place in the NL Central with just a measly 74-88 record. The Chicago Cubs have failed to win more than seventy-five games for the last two years.
If you're a loyal Cubbies fan, you're probably used to disappointment, but if you need to drown your sorrows before or after a game at Wrigley Field, Dovetail is there for you.
One of "The 11 Best Breweries in Chicago," Dovetail brews rustic beers at their best. Dovetail doesn't try to find the craziest, punniest name for their beers. Instead, the brewery opts for a purist's route, choosing titles highlighting the product's style or key ingredient.
For instance, Dovetail Pilsner (one of our "Best Craft Lagers You Can Drink Right Now"), Dovetail Hefeweizen, or Dovetail Kölsch.
These seemingly simple beers are extremely tough to brew yet executed perfectly.
There's probably a metaphor there for the Chicago Cubs. We'll let you fill in the blanks while drinking a Dovetail lager.
Triple: Corridor Brewery & Provisions
3446 N Southport Ave, Chicago, IL 60657 | 3-min drive, 11-min walk
Corridor is a sophisticated project, the brainchild of Siebel- and Doemens-educated Greg Shuff. Also on the team are Director of Brewing Operations Brant Dubovick, who previously led Pittsburgh's Church Brew Works to the Great American Beer Festival's Large Brewpub Brewer of the Year Award, and Executive Chef Ryan Henderson, who cut his teeth at Momofuku, Empellon, and Alder.
The outstanding pedigree has led to flavorful hop bombs like Hopagon Infinity IPA and powerful Belgian beers like Fiendish Ol' Monk tripel.
Beyond the beer, you'll find a refined food menu featuring delicate salads, hearty sandwiches, and artisan pizzas. Plus, fun bites like cauliflower and curds and pickle fries.
Aka, you can find exceptional game food a ten-minute walk from the ballpark.
It's Chicago's equivalent to Austin's Jester King.
Chicago White Sox
Guaranteed Rate Field, 333 W 35th St, Chicago, IL 60616
Home Run: Marz Community Brewing Company
3630 S Iron St, Chicago, IL 60609 | 5-min drive, 12-min public, 28-min walk
How lucky you are, Chicago, that you get two different baseball teams. However, fans tend to sway one way or the other devotedly. On the opposite side of the city and end of the beer spectrum from Dovetail is Marz, a uniquely American brewery that houses an arcade and serves beautifully packaged, experimental concoctions.
Just a five-minute drive from Guaranteed Rate Field, the Marz taproom regularly features twenty-four on-tap libations. You can find everything from Marz Life, a hoppy lager, to Jungle Boogie, an American pale wheat, to Paczki Stout, a double milk stout that's a nod to the city's iconic Polish pastry that's pronounced puhnch-kee.
Triple: Duneyrr Artisan Fermenta Project
2337 S Michigan Ave, Chicago, IL 60616 | 6-min drive, 18-min public
Just when we thought beer couldn't get any more innovative, Duneyrr Artisan Fermenta Project popped up on our radar. Specializing in the "co-fermentation of wine, cider, and mead ingredients with artisanal craft beer," Duneyrr makes mixed-culture wild ales from a blend of winemaking, cidermaking, and beermaking techniques. The brewery calls it "blurring the vines."
They've already won us over with the wordplay. But it's the beers that truly impress.
For instance, Galaxy Gris, an IPA, co-fermented with Pinto Gris grapes and hopped with Galaxy and Mosaic.
Or Sauvyn Blanc, a vineyard ale co-fermented with Sauvignon Blanc grapes and passion fruit.
Cincinnati Reds
Great American Ball Park, 100 100 Joe Nuxhall Wy, Cincinnati, OH 45202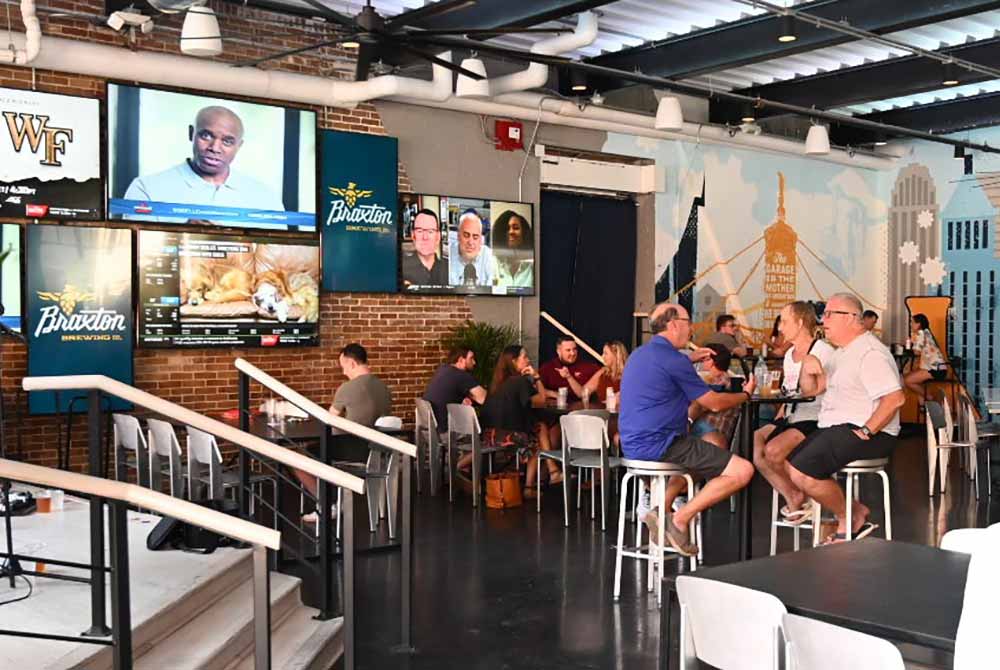 Touchdown: Braxton Brewing Company
331 E 13th St, Cincinnati, OH 45202 | 5-min drive, 14-min public, 22-min walk
Do you smell smoke? We can't deny that the Cincinnati Reds seem to be on fire. In 2022, the team lost 100 games for only the second time in franchise history. 🤯
Let's pour one out for last year and toast to a better season for the Reds in 2023.
Ironically, Braxton Brewing Company piles their tap list with beers geared directly towards lighting a fire under the Reds' you know what. For instance, Tropic Flare, a hazy with red-hot Citrus, Mosaic, and Galaxy hops. Or Braxton Labs Amber Lager, the brewery's take on a classic Munich amber.
Hops and haze seem to dominate the tap list. We're impressed with the range of beers, including a cream ale called Storm and a few American lagers. All excellent beers for ballpark sipping.
Triple: Rhinegeist Brewery
1910 Elm St, Cincinnati, OH 45202 | 8-min drive, 16-min public transit
A Cincinnati staple, Rhinegeist translates to "Ghost of the Rhine," referring to the brewery's home in the historic Over-the-Rhine Brewery District.
At Rhinegeist, you're getting beers that unite people in a space that values the Queen City community. As the brewery says, "We aim to brew beers where the first sip calls for the third."
Cleveland Guardians
Progressive Field, 2401 Ontario St, Cleveland, OH 44115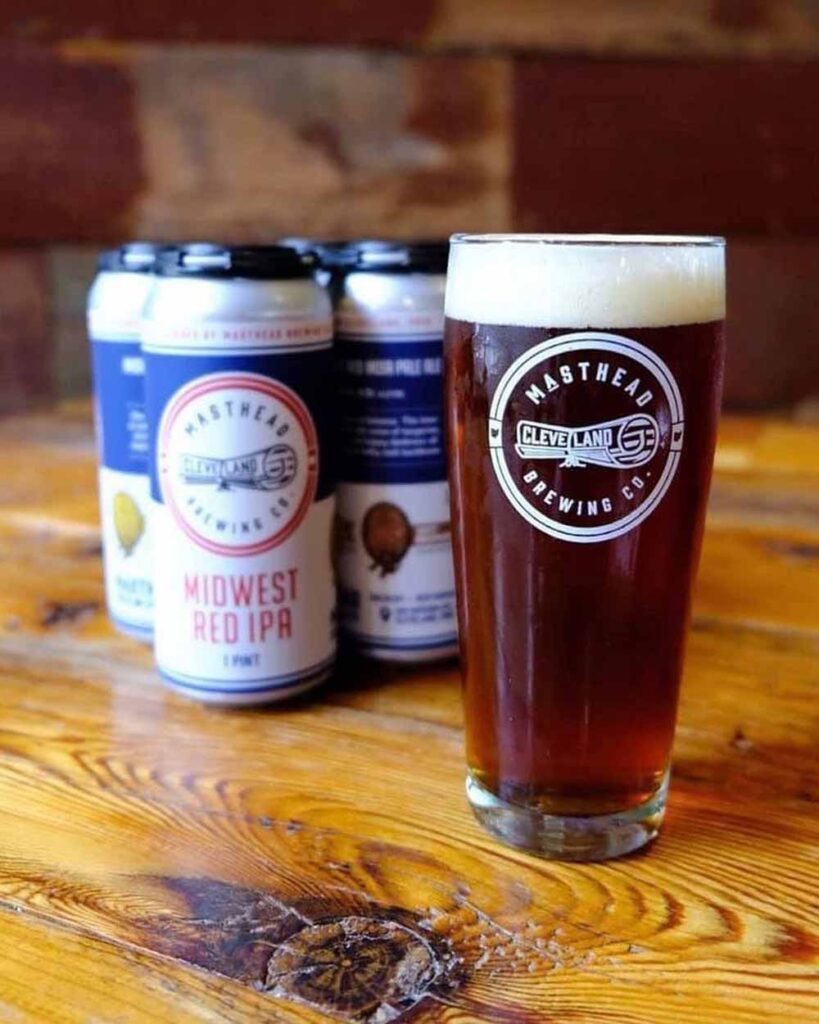 Home Run: Masthead Brewing Company
1261 Superior Ave, Cleveland, OH 44114 | 3-min drive, 12-min public, 13-min walk
No longer a sneaky underdog, the Cleveland Guardians will be on everyone's radar this year after winning ninety-two games and an American League Central Division title in 2022.
We think Masthead Brewing is kind of the same. Opened in 2017, Masthead may have been a dark horse in Cleveland's brewing scene for the last few years, but they've emerged as a true front-runner, rounding second and looking to steal third.
Located in the historic Bryant Building, Masthead combines the history of Cleveland with historically well-brewed beer. Co-founders Frank Luther, Matt Slife, and Mike Pelechaty named their brewery after a little local lore.
Prepare yourself for a great tidbit of trivia—Ohio's second-largest city was originally named Cleaveland after General Moses Cleaveland, a veteran of the Revolutionary War who settled the town. By 1831 Cleaveland had grown large enough to warrant a local newspaper. The paper's editors ran into a problem when they tried to fit the name "Cleaveland" on the top of their publication, leading them to boldly drop the extra "a" from the paper's name on the masthead. The Cleveland Advertiser went to print on January 6th, 1831.
With a spirit for bold and innovative beers, Masthead's nostalgic sense of place is reflected in their brews. For instance, Ice Melter, a spicy IPA with grapefruit and habaneros that made our list of "The 20 Best Beers to Drink in Winter 2021."
Or Duality: Citra And Strata, an interaction of their popular DIPA series with…you guessed it: those two hot hops.
Triple: Butcher and the Brewer
2043 E 4th St, Cleveland, OH 44115 | 8-min drive, 8-min public
"Old-World Cuts and Hand-Built Brews," that's the motto at Butcher and the Brewer, where you'll find good ol' fashioned neighborhood nostalgia combined with communal brewpub flair.
Classic beers pair with rustic eats featuring local artisans, heirloom ingredients, and heritage meats.
For instance, Get Outta Here, Kitty! American pale ale and Repeater helles on the beer side. For food, expect dishes like a warm pretzel, charcuterie and cheese board, and baked French onion dip, to name a few.
Colorado Rockies
Coors Field, 2001 Blake St, Denver, CO 80205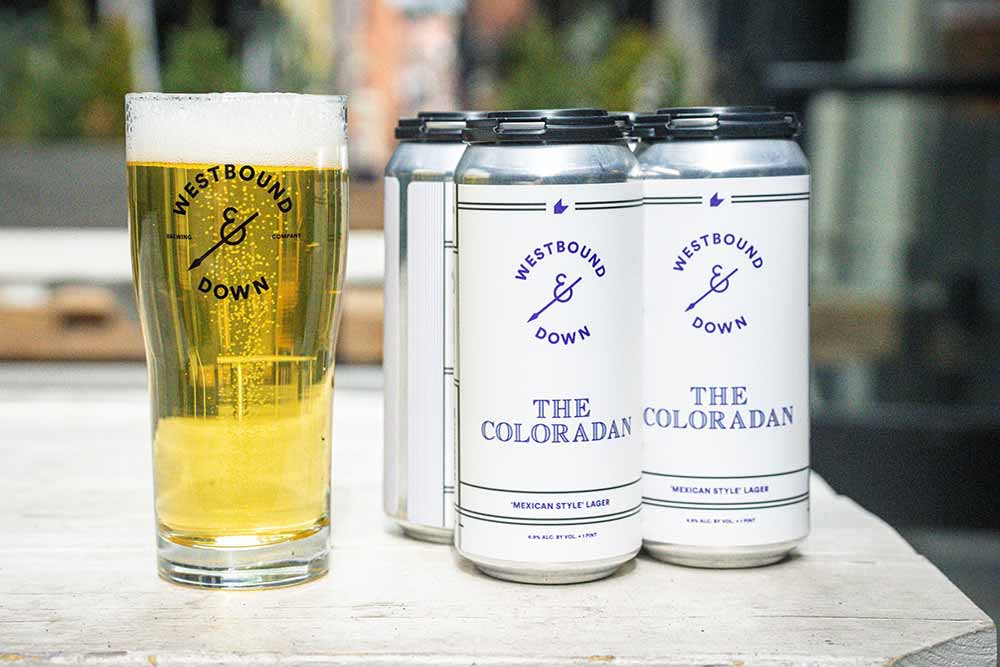 Home Run: Westbound & Down – Denver
1801 Blake St, Denver, CO 80202 | 1-min drive, 5-min walk
If you're a Colorado Rockies fan, you're lucky to find yourself only a five-minute walk from the newly opened Westbound & Down Denver taproom.
There, you'll find some of the best beers in Colorado.
Dubbed one of our most under-the-radar breweries in Colorado, Westbound & Down produces creative and refreshing beers.
The brewery's Inherited Wisdom made our list of the 27 Best Beers We Drank in 2022 for its perfect execution of a simple, humble style.
Or try New Light, a new Cold IPA with Waimea, Simcoe, Mosaic, and Cryo Columbus hops.
Here's to hoping you'll be as lucky that third baseman Kris Bryant stays healthy this year. Some pundits say the Colorado Rockies' hopes of turning around a disappointing fifth-place in the National League West last year depend on it.
Triple: Our Mutual Friend Brewing Company
2810 Larimer St, Denver, CO 80205 | 5-min drive, 18-min walk
Started by friends Bryan Leavelle, Andrew Strasburg, and Brandon Proff in 2012, Our Mutual Friend (OMF) is the place where you drink beer with friends you've known for twenty years. Or you make friends with someone you've never met before. It's the place where the friends of your friends introduce you and you become friends.
Do you get what we mean? Probably not. Because to truly understand OMF you have to go there.
It would be hard to miss on Larimer Street, a five-minute drive or close to twenty-minute walk from Coors Field. It's the building with the crazy fuschia, red, blue, teal, and yellow blobs painted on the outside inviting you to stop, stare, and come on in.
Known for their saisons and sours, OMF is a tiny operation with big brass brewing balls.
And we're not the only ones who think so. Just this past October during the Great American Beer Festival Awards Ceremony, OMF racked up a gold in the Brett Beer category for Saison Trystero, a 6.6% ABV Brett Saison, and a silver in the Mixed-Culture Brett Beer category for Biere Ovale.
We could wax poetic about OMF for another twenty paragraphs, but instead we'll just leave you with this: This brewery is bold, this brewery is colorful, this brewery is full of characters making beer with character.
Come inside and we guarantee you you'll drink incredible beer and probably leave having made a friend or two.
That's the magic of OMF.
Double: Great Divide Brewing Company
2201 Arapahoe St, Denver, CO 80205 | 4-min drive, 9-min walk
Since 1994, Great Divide has become one of the pioneers of craft beer not only in Colorado but also the entire country.
See, back then, when opening a brewery was just a twinkle in many homebrewers' eyes, Great Divide Founder Brian Dunn saw an opportunity to start something in Denver's Ballpark neighborhood.
For the next almost thirty years, Great Divide grew, producing "high-quality, distinctive ales," per their mission statement.
Today, classics like Yeti imperial stout and Colette Farmhouse Ale repeatedly round the bases.
You can't go wrong with taking a four-minute drive or nine-minute walk from Coors Field to Great Divide's OG taproom. You're pretty much drinking in a piece of Denver beer history!
Detroit Tigers
Comerica Park, 2100 Woodward Ave, Detroit, MI 48201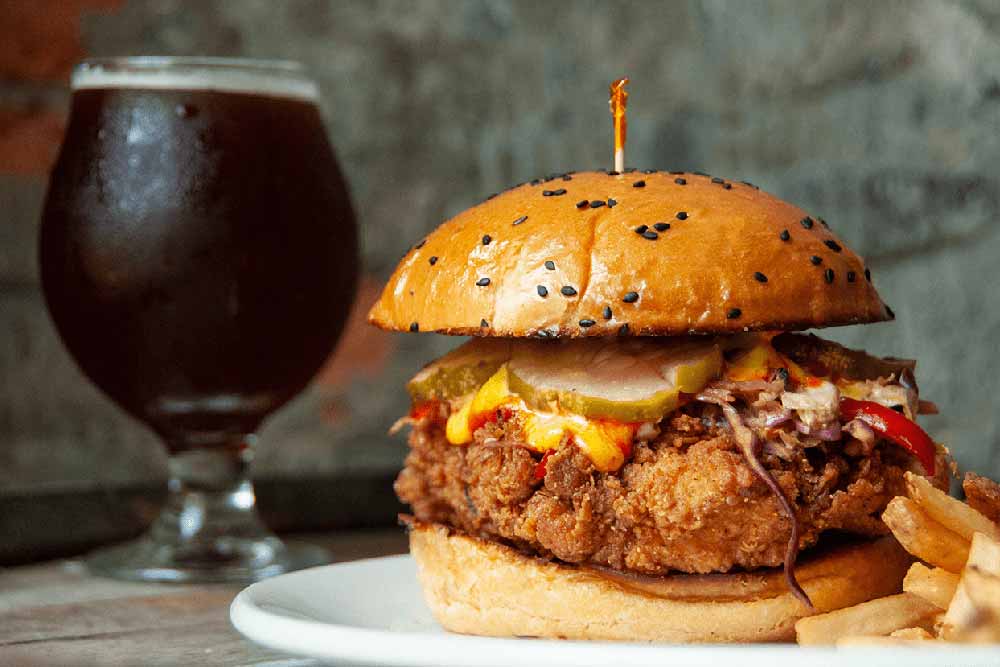 Home Run: Jolly Pumpkin Pizzeria & Brewery
441 W Canfield St #9, Detroit, MI 48201 | 5-min drive, 14-min public
Lions, tigers…beers, oh my.
Last season, the Detroit Tigers' historic first baseman Miguel Cabrera became the third player in history with a career batting average above .300, 500 home runs, and 3,000 hits. But even this record couldn't help the team get past sixty-six wins and a fourth-place finish in the American League Central Division.
Feeling sour with the Tigers' 2022 season? We feel you.
Feeling like sour beer? Visit the renowned Jolly Pumpkin Artisan Ales Detroit taproom.
Specializing in beer with French and Belgian yeasts that wildly ferment before slumbering in oak casks for months, Jolly Pumpkin beers run the gamut from electrifyingly unique to tame but deep.
Try a Bam Biere to give whoever the Tigers pick to play third base and Sophomore slumpers Spencer Torkelson and Riley Greene a smack in the rear. Bam!
Triple: Eastern Market Brewing Co.
2515 Riopelle St, Detroit, MI 48207 | 3-min drive, 19-min public
Shalyn Getz, president of Eastern Market Brewing Co., helps bring the brewery's goal of revitalizing the tradition of brewing beer to Eastern Market to life while brewer Nicole Fitzmaurice brews beers like Nicole's Smoking Jacket Brown Ale, a malty, sweet Rauchbier.
Over the past century, dozens of breweries have called this area of Detroit home, but woman-led Eastern Market Brewing Co. is bringing something truly unique and special to the area, mixing experimental beers with local ingredients.
Houston Astros
Minute Maid Park, 501 Crawford St, Houston, TX 77002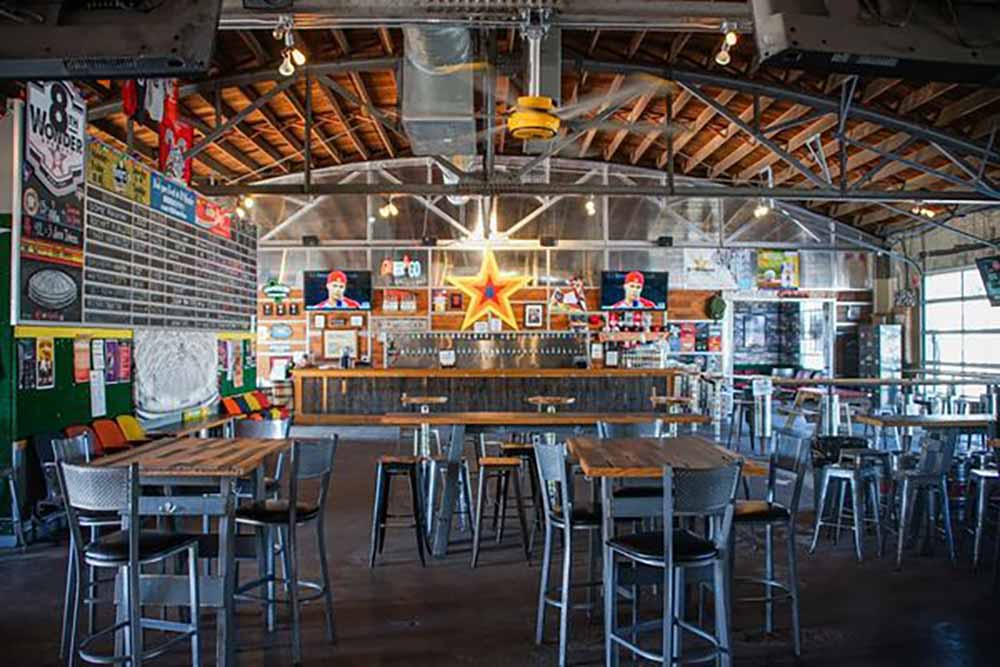 Home Run: 8th Wonder Brewery
2202 Dallas St, Houston, TX 77003 | 4-min drive, 14-min walk
We really couldn't pick a more perfect taproom here. The brewery gets its name from the Houston Astrodome, the original ballpark of the Houston Astros! Dubbed the "8th Wonder of the World," the first-ever air-conditioned domed ballpark helped put Houston on the map when it opened in 1965.*
When 8th Wonder Brewery opened in 2013, it helped put Houston on the craft beer map.
Brewing out of a dome-like warehouse, 8th Wonder also covers its taproom with Astro memorabilia.
Of which there is plenty since the Astros (then called the Houston Colt .45s) joined the National League as an expansion team in 1962. Since then, the Astros have made five World Series appearances, winning twice in 2017 and last year!
To get in the state and team spirit, try a TEX blonde ale or Dome Faux'm throwback cream ale.
*Editor's Note: The Houston Astros moved from the Astrodome to a new stadium called Minute Maid Park in 2000.
Triple: True Anomoly Brewing
2012 Dallas St, Houston, TX 77003 | 4-min drive, 13-min walk
Specializing in sour and Belgian-style ales, True Anomoly boasts Houston's largest barrel room.
So it makes sense then that the brewery picked up a bronze in the "Wood- and Barrel-aged Strong Beer" category at GABF in 2020 for its Freedom 7 American-oak, Foeder-fermented wild ale.
True Anomoly is just fermenting things a little bit differently.
Kansas City Royals
Kauffman Stadium, 1 Royal Way, Kansas City, MO 64129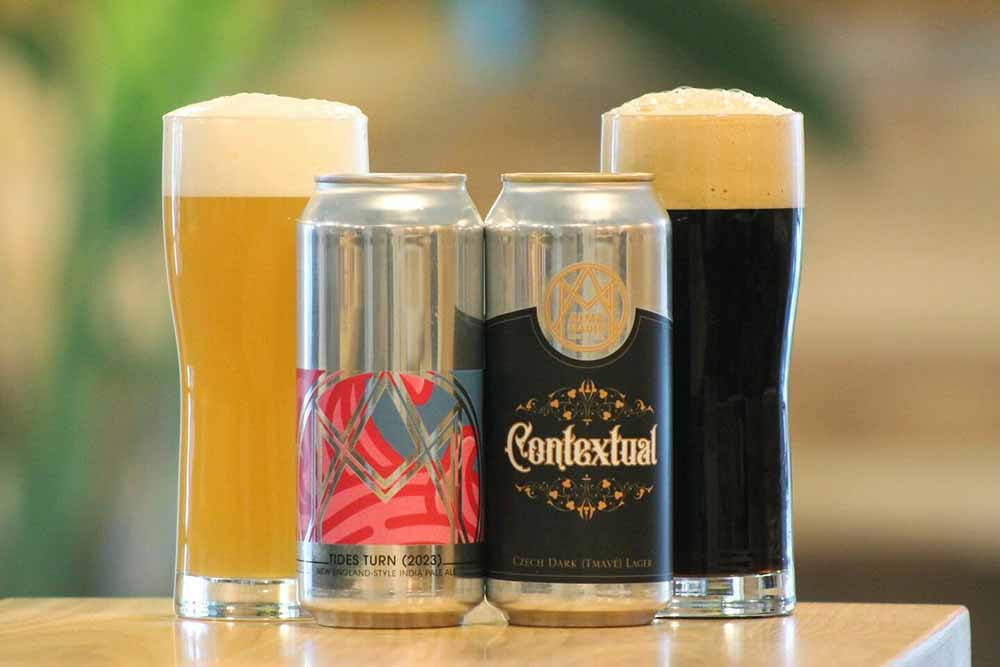 Home Run: Alma Mader Brewing
2635 Southwest Blvd, Kansas City, MO 64108 | 16-min drive
When the Kansas City Royals open their 2023 season on Mar. 30, at Kauffman Stadium, they'll certainly be hoping to soak up some of that good juju from the Super Bowl-winning Kansas City Chiefs who play a stone's throw away at GEHA Field at Arrowhead Stadium.
Looking for the best place to soak up suds nearby? The answer has to be Alma Mader Brewing.
Wander into the taproom, and you might see a stack of glasses behind the bar waiting for someone to fill them, slowly building up an incredible ice cream cone-like head of foam. It's a technique called slow pouring and something stunning for those Midwestern imbibers willing to wait.
Alma Mader Co-Founder Nick Mader has a pedigree that looks something like Joe Montana's (hey, he played for the Chiefs for one season from '93-'94)—illustrious. After starting as a bartender at Boulevard Brewing, Mader worked his way up, eventually moving to Denver and landing gigs on the ground floor at Crooked Stave and later Fremont in Seattle, WA.
Looking to move home to Kansas City, Mader started his place focused on lager, IPA, and stouts. With that in mind, at Alma Mader, you'll find a great Italian pilsner called New World Geography and a Czech-style pilsner called Premiant.
Often Mader chooses to slow pour his Premiant off the brewery's beautiful Czech Lukr side-pour faucet. It's a pouring technique popularized by Bierstadt Lagerhaus that builds an incredible whipped cream-like head of foam, showcasing the beer's beautiful aromas and presentation.
The catch?
It can take five to seven minutes to pour. But trust us; it's worth the wait.
Wasn't it worth the thirty-year wait when the Royals finally won a World Series again in 2015?
Triple: Apex Aleworks Brewery & Taproom
4356 S Noland Rd, Independence, MO 64055 | 6-min drive
A neighborhood taproom on the East side of the Kansas City metro area, Apex Aleworks sticks to tried-and-true classic styles. For example, a blonde stout, American stout, barrel-aged imperial stout, farmhouse ale, American pale ale, West Coast IPA, DIPA, and American wheat.
Plus, a few fun ones are thrown in, like a Cascadian dark ale (aka black IPA), Märzen, BA porter, and an Irish-style red ale.
Did we mention there is also tavern-style pizza?
Los Angeles Angels
Angel Stadium of Anaheim, 2000 E Gene Autry Way, Anaheim CA 92806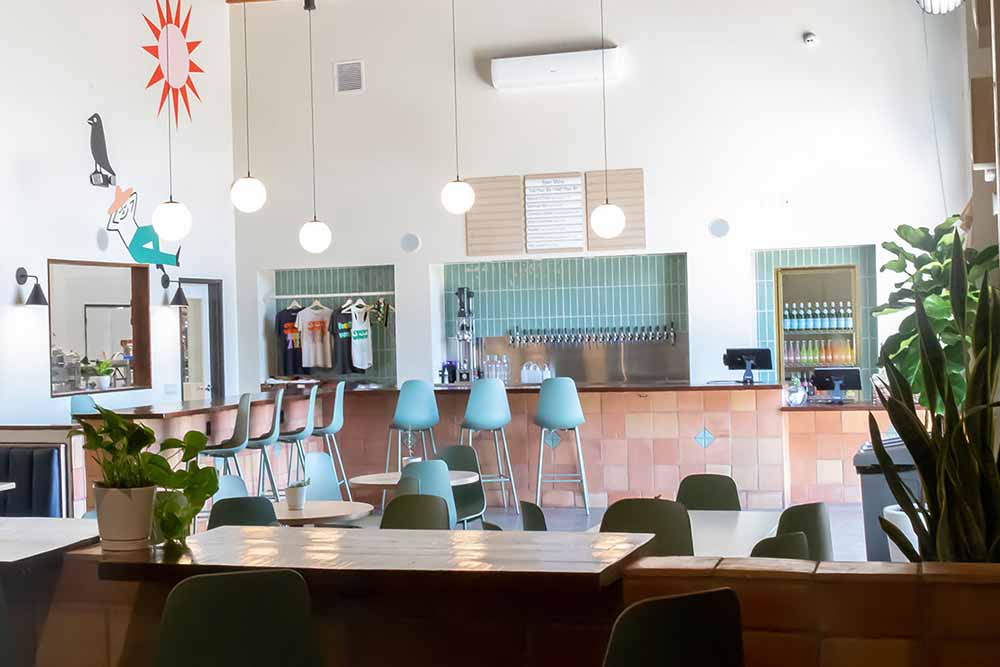 Home Run: everywhere
1501 W Orangewood Ave Ste. 101, Orange, CA 92868 | 5-min drive, 15-min public
In 2013, the Anaheim Angels dropped the "Anaheim" from its name, taking up the original Los Angeles Angels moniker.
In August 2022, everywhere opened in Orange, CA, in the old Gunwhale Ales' production facility.
Former The Bruery employees Jermey Grinkey, Daniel Muñoz, Stefan Weber, and Keith Pumilia have a collective forty years of working in alcoholic beverages, including beer and wine.
Here you'll find beers like Feels Like Home, a German-style pilsner with German Weyermann extra pale pilsner malt and Hallertau Mittelfrüh hops. Or All Green Lights, a hazy IPA brewed with Rahr premium pilsner malt and Mosaic, Motueka, and New Zealand Cascade hops.
Beyond the beer, what's impressive about everywhere is that these four co-founders are committed to creating an inclusive, safe space for the passionate craft beer community, with Muñoz's Chicano heritage, culture, and experience in the industry playing a huge part in their brand, voice, and vision.
For all these reasons, we named everywhere one of our "Best New Breweries of 2022."
Oh, and ask for kölsch service. Don't ask us; just trust us and ask them. Go to the bar and do what we say.
Triple: Noble Ale Works
1621 Sinclair St B, Anaheim, CA 92806 | 4-min drive, 18-min walk
Noble Ale Works has been one of the hottest breweries in Southern California for the past decade. Buoyed by beers like Big Whig IPA, Naughty Sauce, and Tongue Tickles, Noble Ale Works remains one of Anaheim's must-visit breweries.
Los Angeles Dodgers
Dodger Stadium, 1000 Vin Scully Ave, Los Angeles, CA 90012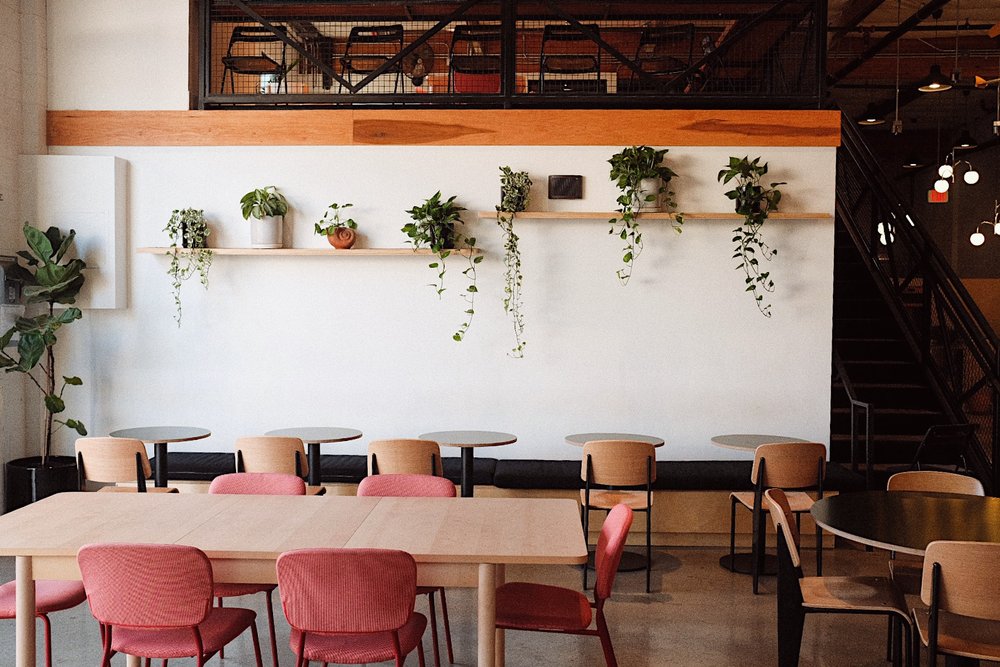 Home Run: Homage Brewing
1219 N Main St, Los Angeles, CA 90012 | 5-min drive
While LA technically has two teams, the Los Angeles Dodgers play right in the heart of downtown at Dodger Stadium.
One of our "7 Best Breweries in Los Angeles, CA," Homage opened its 5,000-sq-ft, 15-bbl Chinatown taproom in June 2021.
Only a five-minute drive from Dodger Stadium, Homage's newest taproom carries on the brewery's DIY ethos and unique blends that fully fit the music-and-fashion roots of its owners, Matthew and Lauren Garcia.
Homage focuses on experimental, blended takes on barrel-aged varieties, saisons, and lagers. The brewery also has a deep love for dank hops and adjunct-laced stouts. Oh, and we almost forgot to mention that Matt now makes natural wine!
Homage's beers have peppered our "Best Of" lists over the years, from "The 20 Best Beers to Drink in Summer 2021" to "The 20 Best Beers We Drank in 2020."
This is a gem worth checking out if you're taking in a Dodgers game.
Triple: Highland Park Brewery
1220 N Spring St, Los Angeles, CA 90012 | 5-min drive, 30-min walk
When you want to drink to the Dodgers but don't want to spend $18 on a subpar stadium beer, this Chinatown taproom is where you go.
Started by Bob Kunz in 2018, the brewery is within walking distance of Dodger Stadium (though honestly, you'll want to ride a bike or rideshare—we've got hills in this city!), making it a popular pre-game spot before ball games. But its spacious, friendly atmosphere and elevated small bar menu make it welcoming year round.
And the beers churning out of this Highland Park spot have put it on the map with Southern California heavyweights such as Pizza Port, Homage, and Mumford.
Though they're best known for their dedication to IPAs—they execute both West Coast (Hello, LA) and hazy styles (DDH More) very well—don't sleep on their funky, experimental saisons and farmhouse ales. And they make a pretty great pilsner that we like to drink in the shower.
Plus, the last time Hop Culture Managing Editor Grace Weitz visited in November 2022, she saw a pig on the patio. So there's that; they allow pigs, we guess. 🤣
Miami Marlins
LoanDepot Park, 501 Marlins Way, Miami, FL 33125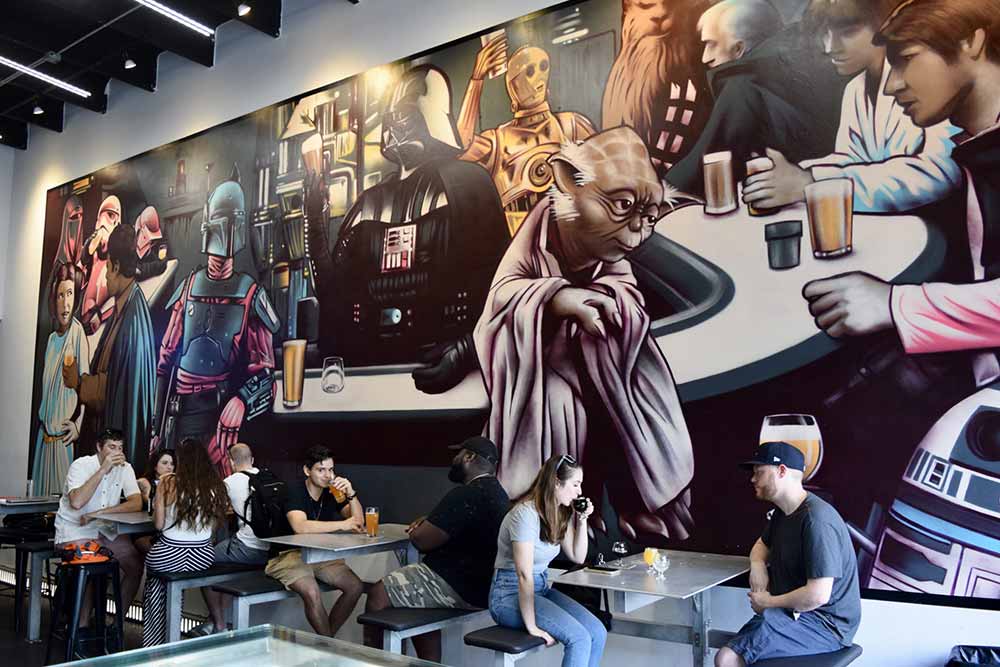 Home Run: J. Wakefield Brewing
120 NW 24th St, Miami, FL 33127 | 12-min drive
Skip Schumaker and the Marlins, a match made under the sea? Only time will tell. For the Miami Marlins, this year's storyline centers around newly hired manager Skip Schumaker. Either Schumaker will right the ship after the Marlins finished twelve of the last thirteen seasons with losing records (with the only exception being a shortened pandemic season in 2020 where the team went 31-29, so 😒)…
Or he won't. And the team will be facing another losing season.
If that does happen, you can find solace in a true winner only a twelve-minute drive from LoanDepot Park: J. Wakefield Brewing.
One of our "18 Best Breweries in South Florida," J. Wakefield is like the godfather of craft beer in the Sunshine state.
Known for their incredible sours and standout imperial stouts, J. Wakefield is the standard bearer in the Miami beer scene.
We've seen breweries from far and wide come to Florida just to collab with J. Wakefield. And the brewery's anniversary festival, Wakefest Invitational, often brings over 120 independently owned craft breweries to the city in February (in pre-pandemic times).
J. Wakefield has become synonymous with beer in Florida. Need we say more?
Triple: Unbranded Brewing Company
1395 E 11th Ave, Hialeah, FL 33010 | 12-min drive
When Zachary Swanson founded Unbranded Brewing in Hialeah, Florida, it was the first brewery to ever open in the predominantly Cuban city. Even though many other brewers were putting down roots in the trendy Miami neighborhood of Wynwood, Swanson went against the grain by choosing a close-knit Hispanic community about twenty miles north.
"People from Hialeah have a deep attachment to the city," says Swanson. "That's why I thought it would be great for a craft brewery…because craft breweries do well in those neighborhoods where people have a strong civic pride."
Another of our best breweries to visit in South Florida, Unbranded includes local nods everywhere. Like in Hialeah Light, a highly crushable Florida lager that's bright, crispy, and representative of its namesake town. Or Guava Wheat, an American wheat ale with fresh guayaba.
Milwaukee Brewers
American Family Field, 1 Brewers Way, Milwaukee, WI 53214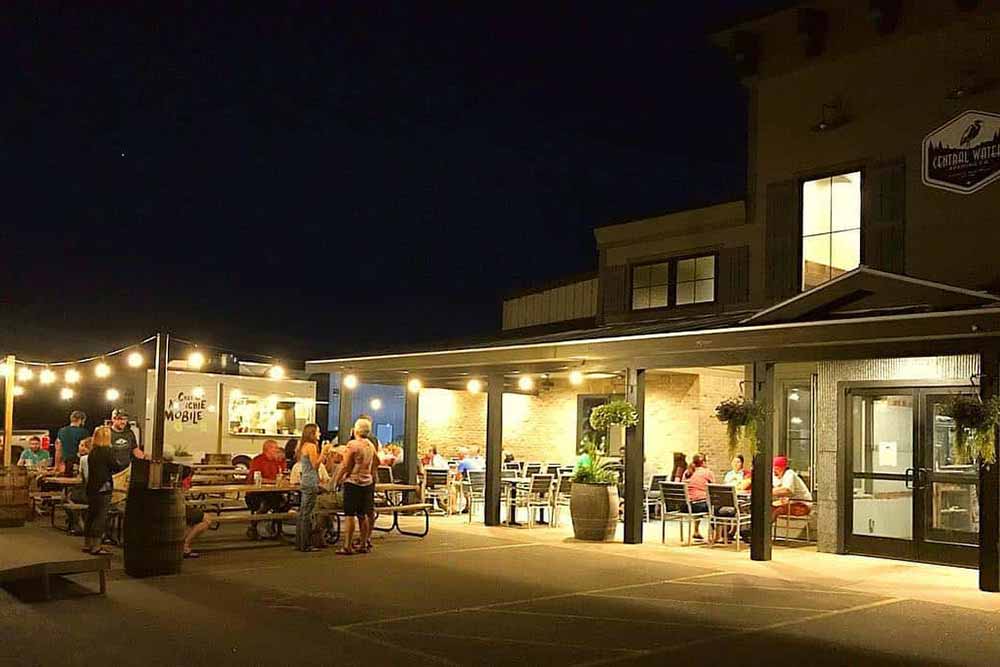 Home Run: Central Waters Brewing Company
1037 W Juneau Ave, Milwaukee, WI 53233 | 7-min drive
When the Milwaukee Brewers open the season against the Chicago Cubs at Wrigley Field, they'll be looking to shake off a late-season slide that saw them slip from a sure playoff lock-in to a sure playoff lock-out.
But hey, it's a new year.
What isn't new? The name Milwaukee Brewers, loosely associated with many baseball teams in the area, dates back to the 1800s and became official in Major League Baseball in the early 1900s.
Alluding, of course, to the area's rich brewing history, the name Brewers is a nod to the wave of immigrants from Germany in the mid-1800s who brought their appreciation for beer and historic brewing techniques.
We needed to find an equally excellent place to drink for a team with brewers in the name.
Originally opened in Junction City, WI, in 1998, Central Waters moved to Amherst in 2006 and launched a Milwaukee taproom in 2021.
Known for its barrel-aged beers, Central Waters also has a strong core lineup with a blonde ale, red ale, porter, and more.
All great gameday beers.
But when it comes to Central Waters, you probably want to try something from the barrel room if you can. Such as the 5 Year Aged Brewer's Reserve Bourbon Barrel Barleywine or the Brewer's Reserve Cassian Sunset, which we found available on the Milwaukee taproom menu.
Triple: Ope! Brewing Co.
6751 W National Ave, West Allis, WI 53214 | 5-min drive, 23-min public
You don't need to say uffda at Ope! Things are simple here. Drink a beer; maybe play some volleyball; have a good time.
You'll find a style for everyone at Ope! They commonly have a fruited sour, Italian pilsner, hazy, pale ale, kölsch, amber lager, and Belgian quad on the menu simultaneously.
Minnesota Twins
Target Field, 1 Twins Way, Minneapolis, MN 55403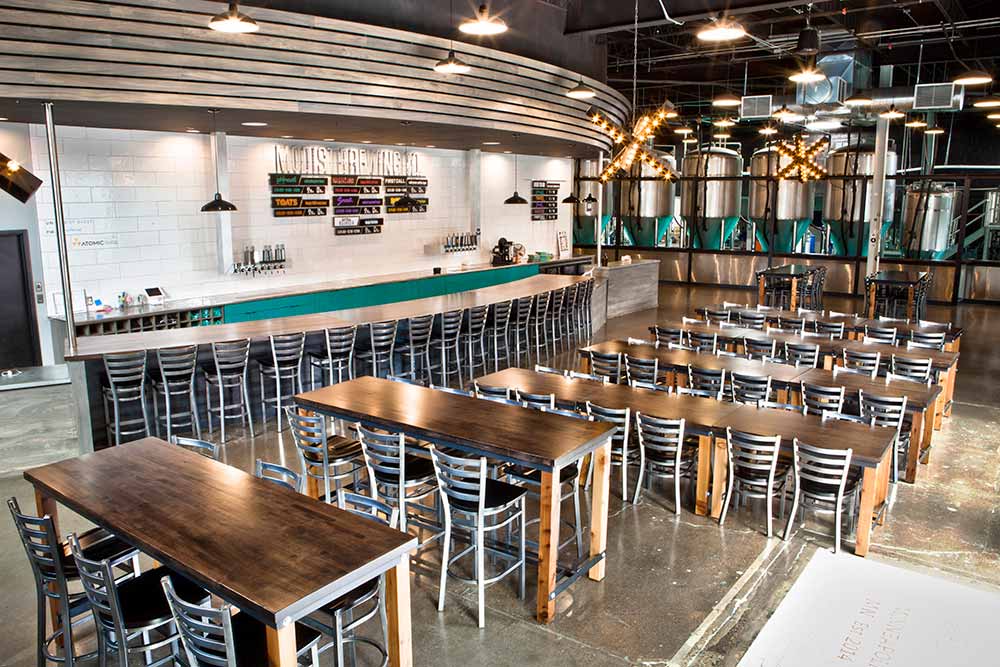 Home Run: Modist Brewing Co.
505 N 3rd St, Minneapolis, MN 55401 | 1-min drive, 4-min walk
Hop Culture Managing Editor Grace Weitz remembers growing up in Minnesota during the Kirby Puck era. Last winning the World Series in 1991, when she was two years old, Weitz recounts the '90s as an era of optimism for the Twins.
Those days are far behind the Twins, who haven't impressed in a long time. We guess even home runs must fall back to Earth at some point. Thanks, gravity.
Luckily, the beer scene in Minneapolis has enjoyed the opposite trajectory, soaring with no drop in sight.
Breweries like Modist, one of Minnesota's most innovative breweries.
Modist bucks trends with both its beers and its taproom. There you'll find bold beers with intriguing ingredients.
"We make alternative beers," Modist boldly claims on its website.
Such as Double Ghost Vision (Citra), a double dry-hopped New England IPA with malted oats, malted wheat, and tons of Citra and Citra Cryo hops.
Or Meet the Neighbors, a Cold IPA collab with Bricksworth dry hopped with Citra, Mosaic, Simcoe, HBC 586, and Cryo Columbus hops, cold-fermented with its house lager yeast.
All in a space that makes the impossible possible. Focused on creativity and experimentation, Modist doesn't follow traditional style guidelines but looks to hit a specific flavor or experience with each beer.
That means Modist literally built a custom brewhouse to make the beers they wanted. For example, the brewhouse includes the region's first mash filter, equipment that allows Modist Head Brewer and Co-Founder Keigan Knee to use any grain he wants in any percentage with only a fraction of the water used in a traditional brewery.
Modist is just an uber-cool brewery at the vanguard of the craft beer scene. We expect big things from Modist in the future.
Let's just say we're not getting our hopes up for the Twins.
Triple: Fulton Beer
414 N 6th Ave, Minneapolis, MN 55401 | 1-min drive, 3-min walk
Right next door to Modist is Fulton Beer, an institution in Minnesota. It's a classic American craft beer story. Started in 2009 out of a South Minneapolis garage, Fulton founders Ryan Petzo, Jim Diley, and Brian Hoffman built the brewery into Minneapolis' first taproom (when it officially opened in 2011).
Fulton's one of the state's top IPA breweries, from its flagship Sweet Child of Vine to the award-winning 300 Mosaic IPA.
But you'll also find classics in the form of a blonde ale, a golden lager, and an amber lager, among others.
Fulton is just a damn good brewery that has been around the Northeast Minneapolis block.
New York Mets
Citi Field, 41 Seaver Wy, Queens, NY 11368
Home Run: EBBS Brewing Co.
123-01 Roosevelt Ave, Queens, NY 11368 | 1-min drive, 2-min walk
One in, one out. That could be the tagline for the Mets' offseason. After watching pitcher Jacob deGrom lured to Texas Rangers, the Queens-based team signed former Houston Astros pitcher Justin Verlander to a two-year $86.7 million contract.
The Mets now have two of the MLB's most accomplished Cy Young-award-winning pitchers in their rotation.
Can you name the other?
For several years, the Hop Culture team called New York City home. We still miss venturing out to the bodega in the morning (or late at night) for a two-dollar cup of coffee and egg and cheese on a bagel. Plus, we can't forget all of the incredible breweries.
But honestly, we hadn't heard of EBBS Brewing Co.
We'll chalk that up to the fact that EBBS launched right at Citi Field in April of 2022, replacing the old Mikkeller NYC taproom.
By then, we had all relocated out of the city.
It seems a no-brainer that a taproom that opens two hours before all Mets games and stays open two hours after every home game has to top this list.
Here's what we do know about EBBS: co-founders Tomas Larsson and Bruce Wilpon (who also co-owned Mikkeller NYC), founding head brewer Richie Saunders, and brewer Brian Neville make industry-defying simple beers.
Hence names such as IPA No.7, Lager No.1, Stout No.1, etc.
With the mantra "Born in Brooklyn, Brewed for the People," EBBS seems like the perfect place to drink if you find yourself at Citi Field. Or even if you don't.
Triple: Finback Brewery
78-01 77th Ave, Glendale, NY 11385 | 12-min drive
We can't talk about beer in Queens or even just New York for that matter without naming Finback in the same sentence.
Founded in 2011, with their beer first coming off the line in Queens in 2014, Finback is the brainchild of Basil Lee and Kevin Stafford. For the past eight years, the brewery has grown to one of the highest-rated in New York and the entire East Coast. Mostly thanks to Finback's approach to brewing with creativity (a direct result of Lee and Stafford's artistic backgrounds—Lee is a former architect, and Stafford is a former graphic artist).
In 2020, the duo opened up a new taproom affectionately called "the studio," but it's their OG location that you can drive to just twelve minutes from Citi Field. That is if you can find it.
Located a solid thirty-minute walk from the closest subway station, Finback has a pretty chill vibe: families from the area, folks taking a stroll, and friends looking for an afternoon out.
Which works well for one heading to or from a baseball game.
Along with a Hang About, a low-ABV IPA perfect for warm weather sipping. Or Grapefruit Crush, a DIPA with grapefruit dry hopped with Citra & Mosaic.
Honestly, you can't go wrong with any beer on Finback's all-star roster.
Now that we think about it, Finback may be more like the Yankees of craft beer than the Mets. 😜
New York Yankees
Yankee Stadium, 1 E 161 St, The Bronx, NY 10451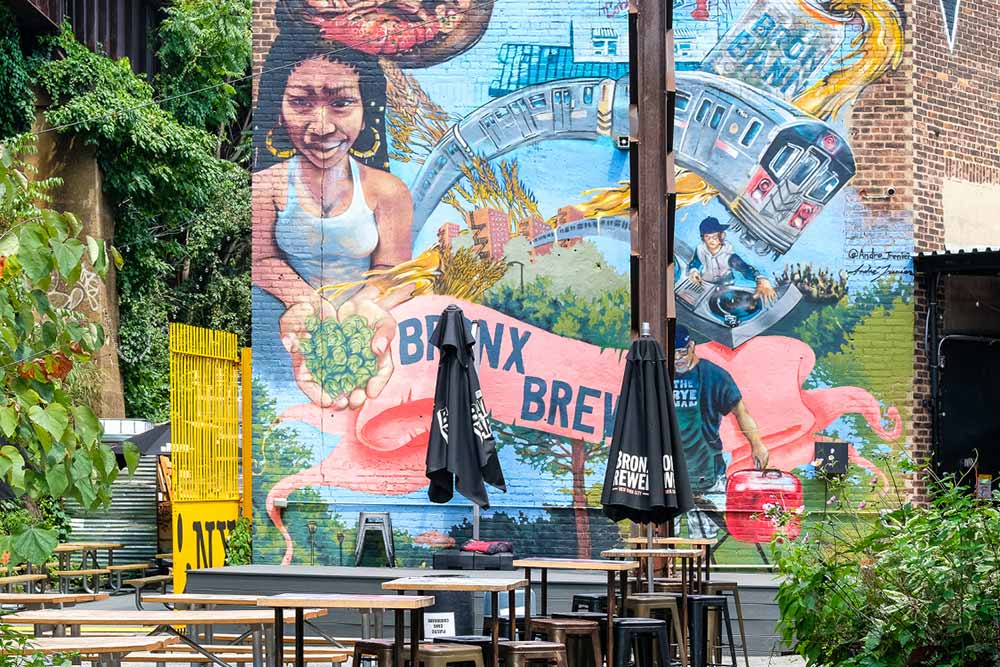 Home Run: The Bronx Brewery & Empanology
856 E 136th St, The Bronx, NY 10454 | 8-min drive, 26-min public
We're not sure we need to introduce a storyline for the New York Yankees. One of the best players in the league currently captains the team. Aaron Judge shattered records last season, hitting sixty-three home runs, 131 RBIs, and a .311 batting average on his way to MVP honors. He signed a new nine-year, $360 million contract in the offseason, ensuring he'll be suiting up in pinstripes for a while.
When you think about the Yankees, Judge probably pops up first.
When you think about breweries in The Bronx borough of New York, we're pretty sure this is the first one that comes to mind: The Bronx Brewery.
The South Bronx-based brewery has anchored craft beer in the borough since 2012. The eleven-year-old brewery makes beers with New York roots and is committed to creating a brewery that revolves around community, creativity, and inclusivity.
To that end, in 2020, The Bronx Brewery inked a long-term deal to make Bronx-born Empanology its first official food partner (much like the Yankees and Judge, eh?).
Now you can take an eight-minute drive from Yankee Stadium to The Bronx Brewery.
At the South Bronx taproom, you can post up with a Bodega Brew or flagship Bronx American Pale Ale alongside classic Puerto Rican bites with contemporary twists from Empanology.
Such as the Chopped Cheese Empanada, a nod to the Bronx-based sandwich you can find in many a bodega that usually comes with ground beef, onions, melted cheese, lettuce, and tomatoes on a hero roll.
Triple: Harlem Hops
2268 Adam Clayton Powell Jr Blvd, New York, NY 10030 | 9-min drive, 16-min public, 30-min walk
Opened by three historically black colleges and universities (HBCUs) graduates in 2018, Harlem Hops became the first 100-percent-African-American-owned craft beer bar to open in Harlem. Co-founders Kim Harris, Stacey Lee, and Kevin Bradford aim to make Harlem Hops a place for the community, where anyone can come, drink, socialize, and feel safe.
At Harlem Hops, you'll find cocktails and craft beer often with a focus on women- or POC-owned breweries and beverage companies. For instance, Baobiere from Montclair Brewery in Montclair, NJ. Or Harlem Renaissance Wit from the revered Harlem Brewing Company.
You'll also find a selection dedicated to local beer. Out of the sixteen drafts on the tap list at the moment, fourteen come from New York or New Jersey breweries such as Suarez Family Brewery, Root + Branch Brewing, Fidens Brewing Co., and Tin Barn Brewing.
Double: Gun Hill Brewing Company
3227 Laconia Ave, The Bronx, NY 10469 | 17-min drive
Here's a story for you: Gun Hill Brewing Company co-founders Kieran Farrell and Dave Lopez met on a baseball field.
In 2004, Farrell ran a semi-pro baseball team called the New York City ThunderDogs, who play in The Bronx. Lopez showed up for a tryout one day.
And the rest, as they say, is history.
The two became fast friends and later co-founders, opening Gun Hill in 2014 with the vision to bring New York State's rich beer history into the taproom.
When most people think of craft beer in New York, the boroughs of Brooklyn and Queens come to mind. And yes, those neighborhoods do have a ton of great breweries, but Farrell and Lopez wanted to prove that their home could also crank out incredible beer.
Named after a strategic Revolutionary War battle site nearby, Gun Hill has been bringing a revolution to craft beer in The Bronx for almost ten years.
Oakland Athletics
RingCentral Coliseum, 7000 Joe Morgan Wy, Oakland, CA 94621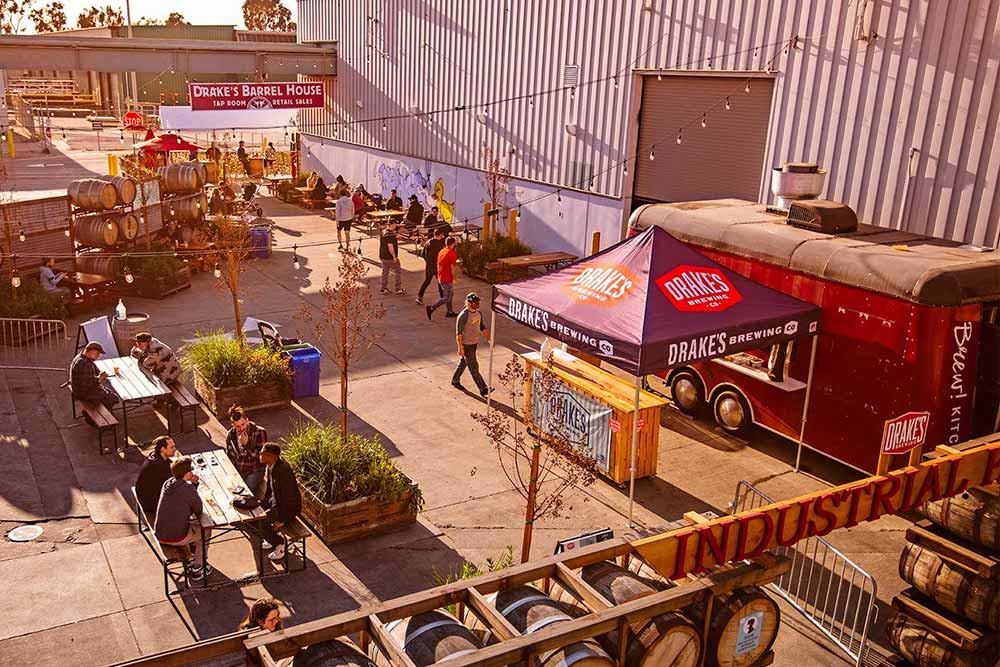 Home Run: Drake's Brewing Company
1933 Davis St #177, San Leandro, CA 94577 | 7-min drive
What to say about the Oakland A's. Maybe just watch the movie Moneyball (or better yet, read the book). That's pretty much a perfect narrative for this Bay Area team. While there are often glimpses of greatness, no Earth-shattering season ever materializes.
After back-to-back ninety-seven-win seasons, the A's made a less-than-graceful exit as the first team eliminated from the postseason last year.
The A's need something big, something groundbreaking, to shake up their season.
Essentially, they need to make a big, bold move. Much like Drake's when they announced in February that the brewery would be joining forces with Bear Republic, buying the brewery's recipes, formulas, and intellectual property.
Now that's a 🤯.
One of Oakland's recognized breweries just gave itself the opportunity to become familiar with folks across the country.
So give the A's that kick in the rear this year by sending good vibes from Drake's OG taproom, a mere seven-minute drive from the RingCentral Coliseum.
May we recommend the brewery's flagship 1500 pale ale, Hopocalypse hazy double IPA, or Flyway Pils?
Triple: 21st Amendment Brewery – San Leandro
2010 Williams St, San Leandro, CA 94577 | 8-min drive
Take an eight-minute stroll, and you'll find yourself outside 21st Amendment's San Leandro taproom. (Side note: 21st Amendment's OG taproom is only two blocks away from the San Francisco Giants Oracle Park, too.)
Co-Founder and Brewmaster Shaun O'Sullivan started 21st Amendment in 2000. Since then, the brewery has grown into the 42nd largest craft brewery in the country.
Find favorites at the East Bay taproom, such as Hell or High Mango, Brew Free! Or Die IPA, and El Sully Mexican-style lager.
Philadelphia Phillies
Citizens Bank Park, 1 Citizens Bank Way, Philadelphia, PA 19148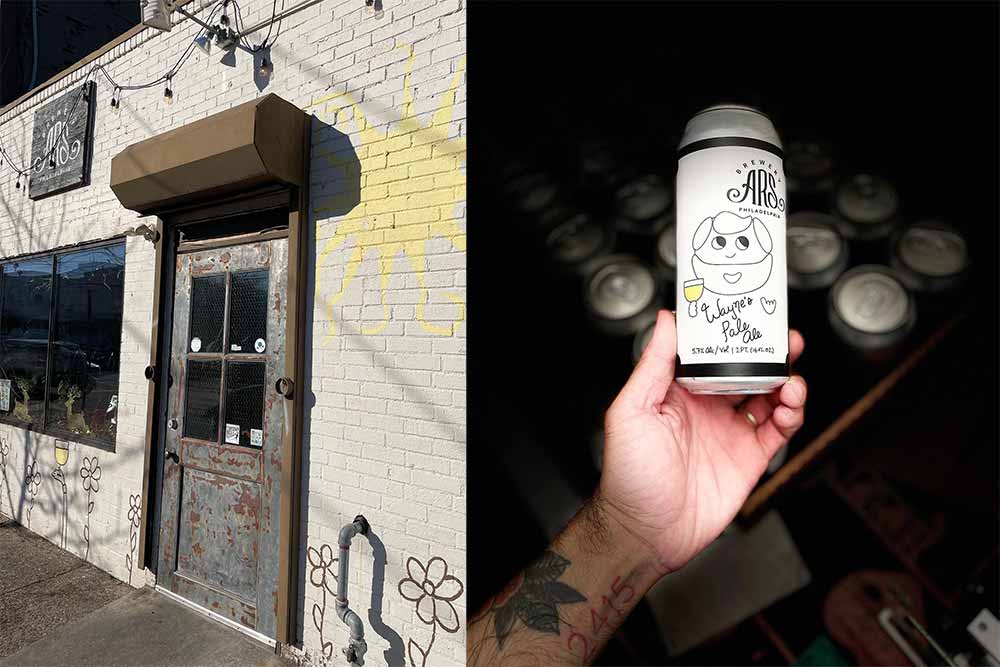 Home Run: Brewery ARS
1927-29 W Passyunk Ave, Philadelphia, PA 19145 | 7-min drive
So close! The Phillies came so close to winning the World Series last year, losing game six to the Houston Astros (no doubt a super tough year for Philadelphia sports fans, with the Eagles falling just a little short of a Super Bowl title).
Okay, we'll stop pouring salt in the wound.
Instead, stop us when we've said something you don't like here: A 10-bbl brewery in a South Philly garage is cranking out European lagers and American hazies.
Yeah, that all sounds great to us. Accordingly, we named Brewery ARS one of "The 9 Best Breweries in Philadelphia, PA."
Inspired by his travels around Europe, Brewery ARS co-founder Sean Arsenault originally focused on Belgian-style beers but has branched out into other European ales and uber-popular New England-style IPAs, among other styles.
Since opening towards the end of 2016, Brewery ARS has cultivated a cult-like following, launching a second location in Fishtown in the spring of 2022.
Both locations are pretty small, so when you go, expect to get cozy while you sip on fantastic pints.
Triple: Separatist Beer Project – South Philly
1646 S 12th St, Philadelphia, PA 19147 | 9-min drive, 18-min public
"If you ask us what we are all about at Separatist Beer Project, the answer is simple: hops, lagerbier, and spontaneous fermentation," writes the brewery on its website.
We think that sums things up pretty well at Separatist Beer Project, which leverages foraged ingredients to nail everything from humble cream ales to hoppy IPAs and crisp lagers.
Separatist Beer Project is rustic brewing at its best. But now you can find it in the city. Originally founded in Easton, PA, Separatist opened a new location in South Philly in 2019.
Now amongst the urban streets and buildings, you'll find a gorgeous taproom doling out equally gorgeous beers.
As much as native Philadelphians may consider themselves gritty, Separatist offers the folks of this blue-collar town very nuanced, pitch-perfect beers from the earth.
Pittsburgh Pirates
PNC Park, 115 Federal St, Pittsburgh, PA 15212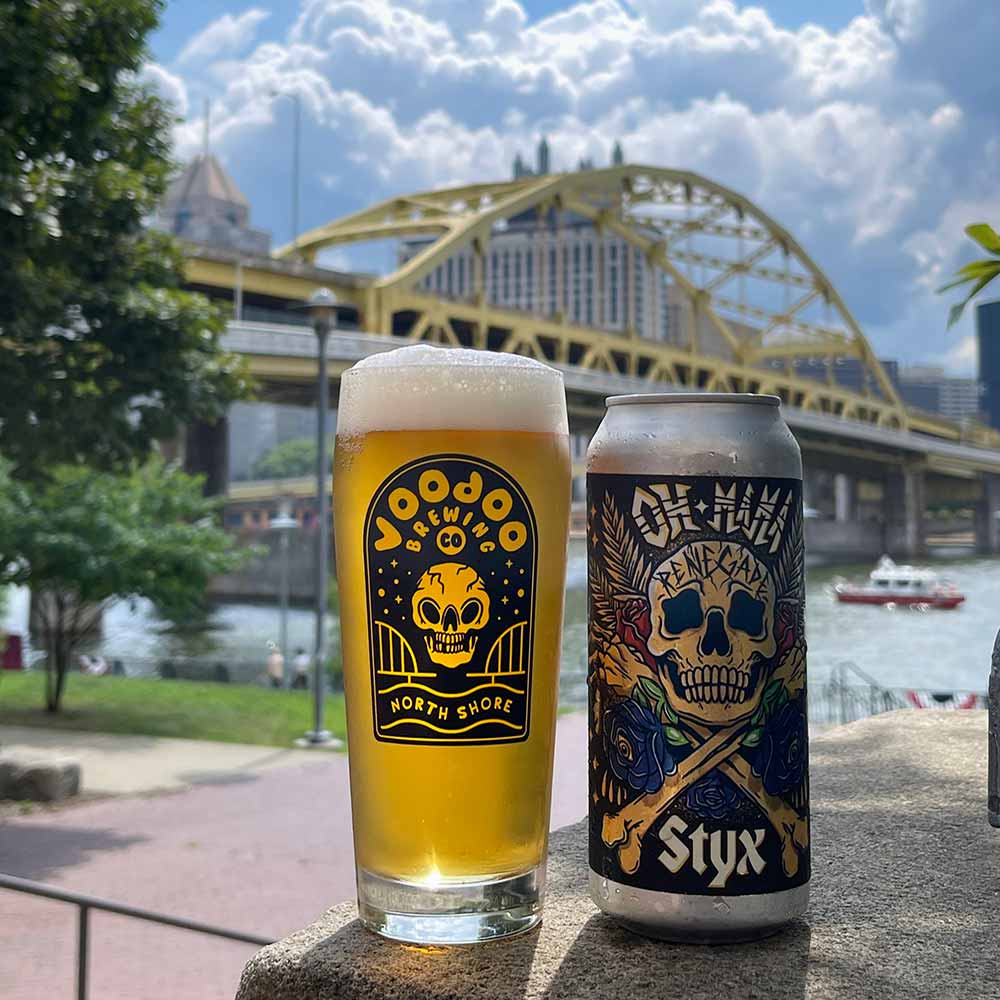 Home Run: Voodoo Brewing Co. – Pittsburgh Pub
337 N Shore Dr, Pittsburgh, PA 15212 | 2-min drive, 4-min walk
Full transparency here: We don't know much about the Pittsburgh Pirates. What do we know? Craft beer in Pittsburgh. After all, Hop Culture Founder Kenny Gould calls this city home.
A city already rife with taprooms like Dancing Gnome, Cinderlands, Necromancer, Old Thunder, Trace Brewing, and more just got even better last year.
Voodoo Brewing opened its Pittsburgh Pub right next door to PNC Park.
Maybe you're familiar with Voodoo's Barrel Room Collection releases and how they prioritize locals over out-of-towners. They also prioritize independence. The anti-corporate, employee-owned Voodoo keeps it real.
Now with Pennsylvania locations, including Pittsburgh, Meadville, Erie, Indiana (PA), State College, New Kensington, and Homestead, Voodoo has become a cult favorite. Plus, the brewery has opened a taproom in Cleveland, OH, and has ambitious plans to open up new locations in West Pike, PA, and Las Vegas, NV. But despite how big Voodoo grows, the brewery remains true to beers that are "fun, flavorful, and thought-provoking." You can expect a diverse seasonal selection at their six flagships, and plenty of South Park references at their taprooms.
Triple: Aslin Beer Company
1801 Smallman St, Pittsburgh, PA 15222 | 5-min drive, 24-min public, 27-min walk
Virginia-based favorite Aslin Beer Co. opened a taproom in Pittsburgh last year as well.
The new 7,000-sq-ft, 10-bbl location has all the works: a coffee bar, a second-floor mezzanine, a full-service kitchen, and an outdoor patio.
The best part?
The new site opened in the Strip District, down the street from Cinderlands Warehouse.
So grab a That's Facts New Zealand-style pilsner or a Clear Nights West Coast-style IPA with Chinook, Centennial, Mosaic, and Citra hops, then head over to Cinderlands to keep the afternoon going.
San Diego Padres
Petco Park, 100 Park Blvd, San Diego, CA 92101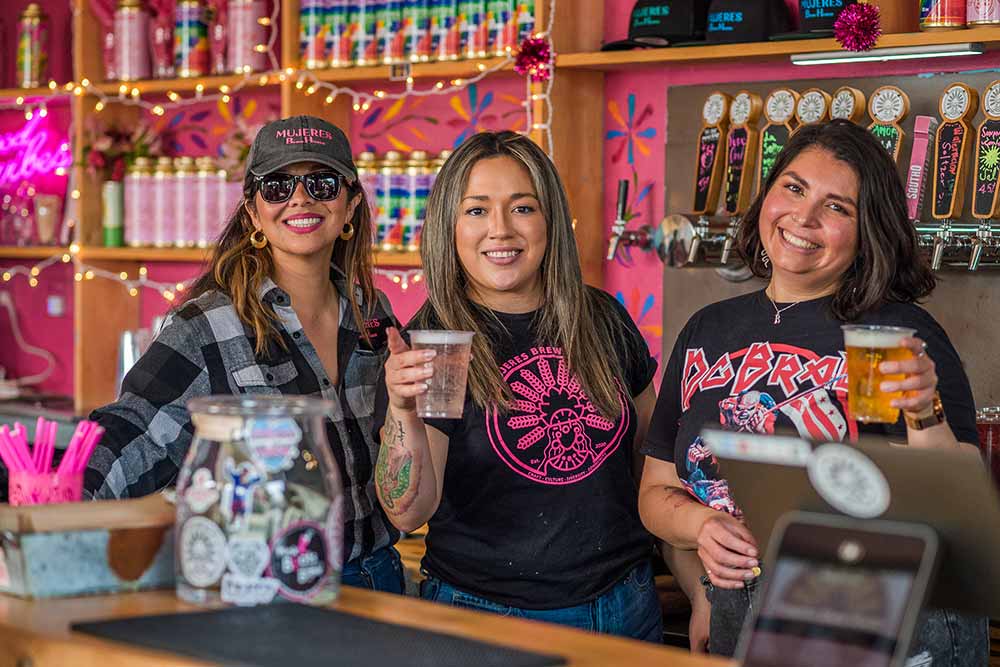 Home Run: Mujeres Brew House
1983 Julian Ave, San Diego, CA 92113 | 5-min drive, 16-min public, 21-min walk
Flashback to October 2021, when Untappd hosted its San Diego beer festival at Petco Park! As if we needed further proof that beer and baseball go together.
Venture a little afield of the ballpark, and you'll find plenty of taprooms to entertain you.
One of the most amazing Latinx- and women-owned breweries in the country, Mujeres Brew House is an all-female-run brewery and taproom started by Carmen Velasco-Favela.
The taproom immediately brought a sense of place to the Latina and women drinking community. "I dedicated my time and energy to empower women in craft beer and create diversity in the industry because that is what is needed," says Velasco-Favela, who all told actually helps run three breweries, two kitchens, and two brewhouses. "The women that come to this space today keep me going!"
Only open since July 2020, Mujeres Brew House has already shown us how a brewery can redefine the narrative of craft beer.
Triple: The Church by The Lost Abbey
1313 J St, San Diego, CA 92101 | 3-min drive, 5-min walk
Inviting you to "wash away your sins" at a daily mass, The Church by The Lost Abbey includes thirty-two taps at its downtown San Diego taproom. You probably can't go wrong with a Farmhouse lager or Devotion blonde ale.
But we confess, it might be worth indulging in Ghosts in the Forests American wild ale that spent eighteen months in The Lost Abbey oak foeders and a few select French oak barrels.
Or Serpent's Stout imperial oatmeal stout. "This is a massively thick and opaque beer that begs the saints to join the sinners in their path to a black existence," writes the beer's Untappd description.
Double: Half Door Brewing Company
903 Island Ave, San Diego, CA 92101 | 2-min drive, 4-min walk
Named after a commonplace door in most Irish farmhouses and village pubs that could stay closed on the bottom and open on the top, Half Door Brewing Co. aims to be like those communal European watering holes, but for the folks of San Diego.
Half Door is a pub in every sense of the old-school word. But, of course, you'll find some new-school American beers here, too.
The tap list has beers like Half Door Pale Ale and Colemans Stout dry nitro Irish stout next to #Buzzwords hazy DIPA and Hoban House IPA.
San Francisco Giants
Oracle Park, 24 Willie Mays Plaza, San Francisco, CA 94107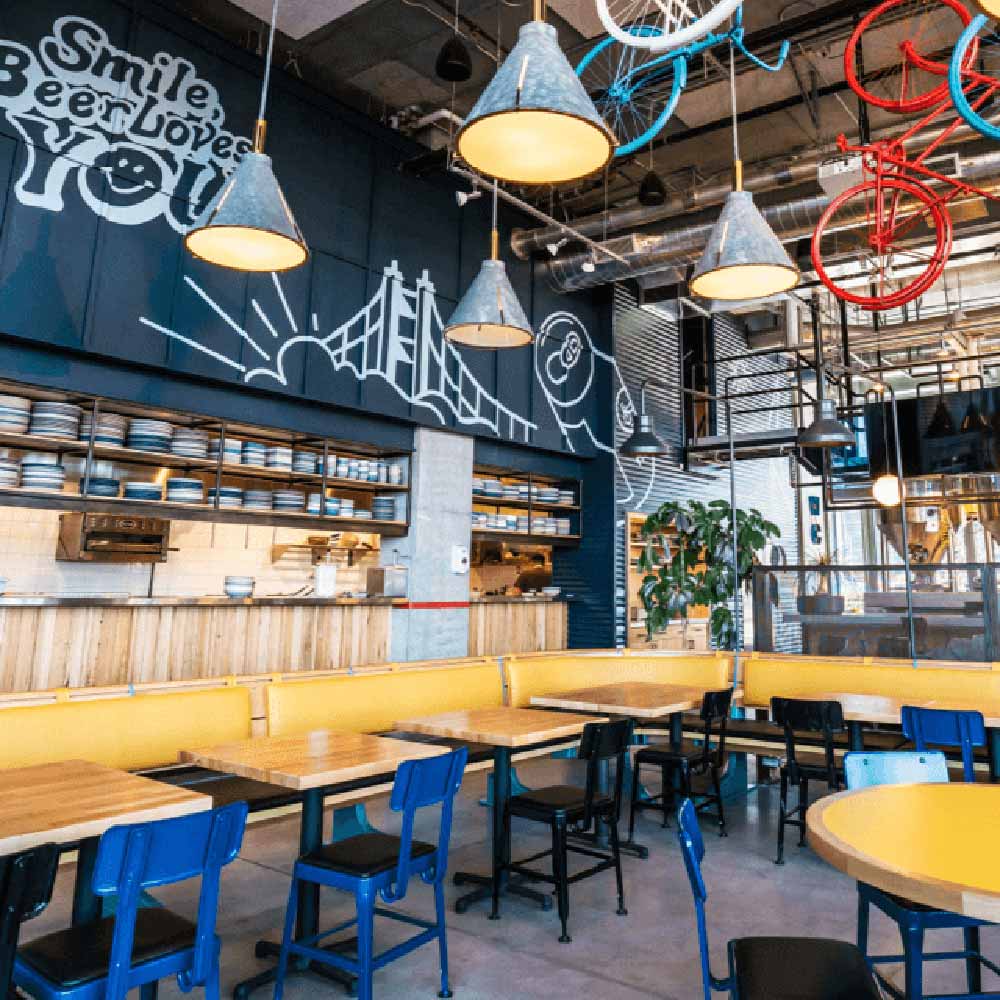 Home Run: New Belgium Brewing – San Francisco
1000a 3rd St, San Francisco, CA 94158 | 3-min drive/walk
If you haven't been to New Belgium's San Francisco taproom, we highly recommend you go.
And if you're already catching a Giants game, stopping by for a beer is a no-brainer. You can literally see Oracle Park from the brewery's front door.
Opened in April 2021, this popular Colorado brewery's West Coast outpost is almost like an R&D brewery. There you'll find here-today-gone-tomorrow beers that are all under the watchful and whimsical eye of New Belgium Brewing Manager Ramon Tamayo.
This dude's pedigree precedes himself. He grew up in Petaluma—but no (before you ask), Tamayo never actually worked at Lagunitas—brewing all around Northern California, including at Anchor, Russian River, and Magnolia.
At New Belgium, Tamayo has the freedom to pursue his whims. Which often means testing and trying some of the latest hops and hop products. For instance, Incognito and Salvo, a pourable beta-extract from hops that punches up the aroma of beers without imparting bitterness.
When Weitz visited right towards the end of the year, Sultana Claus featured Sultana Salvo, Strata, Amarillo, and Sabro hops.
"Sultana is really citrusy, almost a little bit grapefruit and a tiny bit of pineapple, but a lot of lemon peel aroma," Tamayo told her. Using Sultana Salvo gave this beer an incredibly seductive citrus bomb aroma.
While you can always find Fat Tire and probably the latest Voodoo Ranger beer on tap, we highly recommend trying something else because all the beers you try here will be completely new and unique.
With Tamayo's offering changing every week, you never know what you might stumble upon, but if Sultana Claus is any indication, it will be delicious.
Triple: Black Hammer Brewing Company
544 Bryant St, San Francisco, CA 94107 | 7-min drive/public, 9-min walk
A nine-minute walk from Oracle Park, Black Hammer is the perfect place to post-up post-game, especially if you have a big crew. Long wooden high-top tables can accommodate a party of any size. Plus, the beers are crowd-pleasing with a style for everyone.
Last time we checked, you could find everything from a dry stout, hefeweizen, and ESB to a few West Coast IPAs, hazies, and even a red IPA.
Seattle Mariners
T-Mobile Park, 1250 1st Ave S, Seattle WA 98134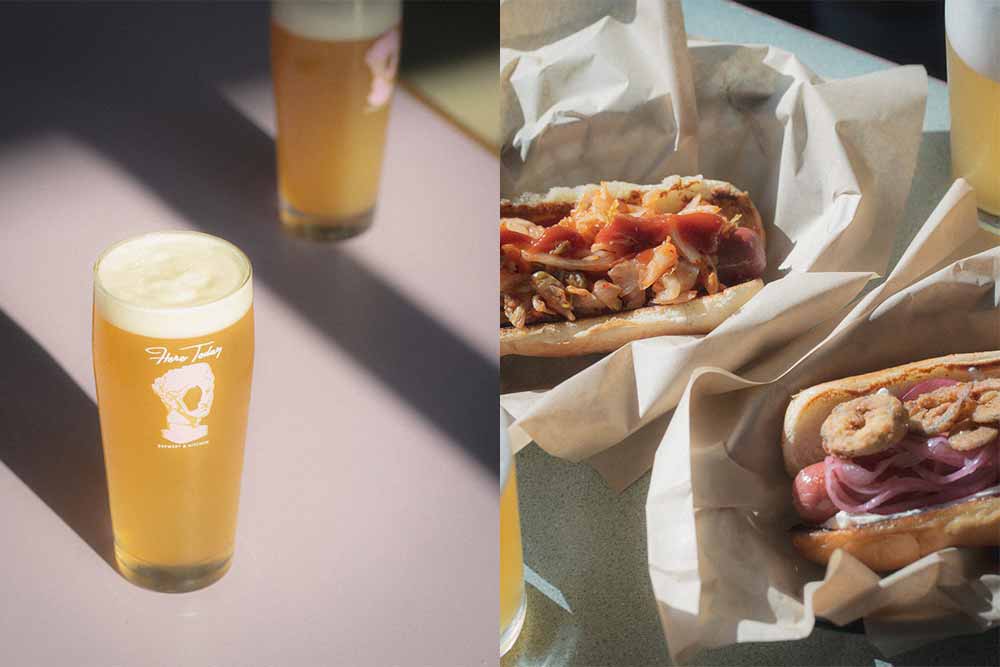 Home Run: Here Today Brewery & Kitchen
2815 Elliott Ave Suite 101, Seattle, WA 98121 | 7-min drive
Last year, the Seattle Mariners snapped a twenty-season playoff drought (which is ironic in a city where it rains for nine months out of the year). But the question will be: Can they ride that wave of success into the 2023 season?
Well, we're here for living in the present.
Much like Here Today, one of our "Best New Breweries of 2022," that opened in October 2022.
In a city already slick with magnificent breweries, Here Today had to do something different to stand out.
Co-owners Dave Riddile, Chris Elford, and Mario Cortes have captured what it means to drink incredible and innovative beers while sitting inside of an early '90s Trapper Keeper," wrote Next Glass Director of Strategic Business Development John Gross. "I'm here for it."
What's the 411?
Bright colors, neon lights, kooky designs, a sort of Pacific-Northwest-meets-Southwest food menu, and, of course, dope beer.
Like Icarus Phase grodziskie, a lesser-known fizzy Polish wheat beer, Lazer Shades Mosaic pale ale, and Glitter Paw IPA.
Yeah, we'd get jiggy at Here Today any day. It's da bomb.
Triple: Holy Mountain Brewing
1421 Elliott Ave W, Seattle, WA 98119 | 12-min drive
Known for their mixed-culture program, Holy Mountain started after co-founders Colin Lenfesty and Mike Murphy spent three years thinking about oak-inspired beers. Opened in 2014, the 10,000 sq ft taproom showcases oak-aged beers at their best. Whether aging through oak barrels, puncheons, or foudres, Lenfesty and Murphy brew an ever-rotating line up. So every time you go you might find something new.
Their close proximity to Yakima Valley also means you'll find a great interplay between hops, oak, and mixed fermentation.
Double: Cloudburst Brewing
2116 Western Ave, Seattle, WA 98121 | 6-min drive, 24-min public
In 2016, Cloudburst Founder Steve Luke, a former production brewer at Allagash and Elysian, opened his own brewery. Specializing in hazy IPAs, Luke quickly made a name for himself for being humble and fiercely independent.
IPAs are certainly the name of the game here, with standouts like Quantum Antigravity, an Australian pale ale, Mall Madness IPA, and The Great Simcoelio IPA.
But don't sleep on Happy Little Clouds, an American-style pilsner, and Not Interested, an American brown ale.
St. Louis Cardinals
Busch Stadium, 700 Clark Ave, St. Louis, MO 63102
Home Run: Rockwell Beer Company
1320 S Vandeventer Ave, St. Louis, MO 63110 | 6-min drive, 26-min public
No doubt when St. Louis Cardinals' prolific catcher Yadier Molina retired last year, the team wasn't sure who'd replace him.
Heading into the 2023 season, the team has filled that void, signing All-Star catcher Willson Contreras to a five-year $87 million contract.
Problem solved.
Now on the question of where to drink around Busch Stadium?
One brewery immediately comes to mind: Rockwell Beer Company.
You'd be surprised to know that this 15-bbl brewhouse pumps out award-winning beers. Such as Kazimierz, a foeder Baltic porter that picked up a gold medal at the Great American Beer Festival in 2021 and made our list of top beers we drank in February. A hoppy IPA named to Wine Enthusiast's Top 50 Beers of 2021. And a foeder-lagered doppelbock named to Wine Enthusiast's Top 50 Beers of 2022.
That's the kind of incredible beer breadth that Rockwell Beer can cover, making the brewery one of the best to visit in St. Louis.
Sure, the beers are fun and approachable. But they're also damn delicious.
Triple: 2nd Shift Brewing
1601 Sublette Ave #2, St. Louis, MO 63110 | 8-min drive
St. Louis' 2nd Shift Brewing is a relatively under-the-radar brewery offering understated beers across a variety of styles. Helmed by co-owners Libby and Steve Crider, 2nd Shift has made a name for itself, brewing excellent IPAs, dangerously drinkable lagers, and robust stouts. And while 2nd Shift may not earn the same hype as their neighbor Side Project, they have earned a passionate local and national following.
This brewery used to be located in New Haven, MO, but relocated to St. Louis' Hill neighborhood in 2016. Now the brewery boasts a spacious taproom with various beers offered on draft.
We recommend some freshly redesigned Little Big Hop hazy session ale or Technical Ecstasy Czech-style pilsner.
If they have it around when you're there, try Luggage Combination. We listed this schwarzbier as one of our "20 Best Beers to Drink in Fall 2020."
Tampa Bay Rays
Tropicana Field, 1 Tropicana Dr., St. Petersburg, FL 33705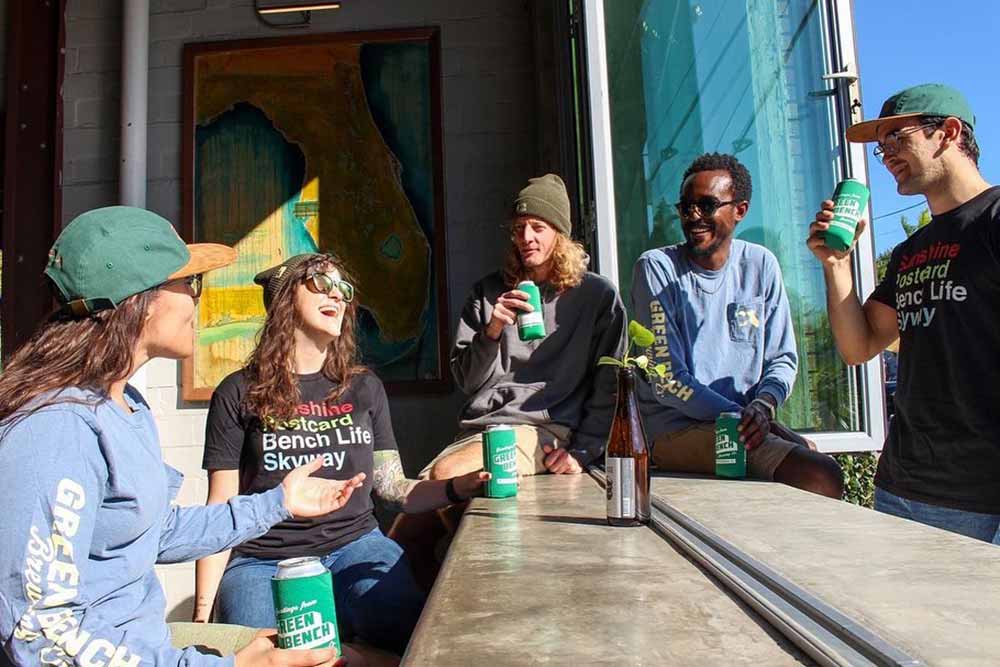 Home Run: Green Bench Brewing Co.
1133 Baum Ave N, St. Petersburg, FL 33705 | 1-min drive, 8-min walk
The Rays are scrappy, that's for sure. Somehow they managed to make the playoffs last season despite spending half of it without their top player Wander Franco. With Franco hopefully returning fully healthy, the Rays could be sneaky good this year.
If you're around Tropicana Field, you have to stop by this sneaky fantastic brewery, Green Bench, one of our 12 best breweries of 2020.
Head Brewer/Co-owner Khris Johnson has put this BIPOC-owned brewery on the map.
The brewery's sublime lagers and magical meads have vaulted this Green Bench to the top of our must-try lists. Last year, we spotlighted Green Bench for its fantastic saisons and mixed-culture beers aged in foeders.
Johnson has done such a bang-up job with Green Bench; we're just super excited to see what he continues to brew in the future.
Triple: Bayboro Brewing
2390 5th Ave S, St. Petersburg, FL 33712 | 2-min drive, 15-min walk
Admittedly, veteran-owned Bayboro is a brewery that's new on our radar. The St. Pete's-based taproom seems to be a local favorite with a beer for everyone.
That means a Puddle Pirate German kölsch to a Full-Bird West Coast IPA.
Texas Rangers
Choctaw Stadium, 1000 Ballpark Way, Arlington, TX 76011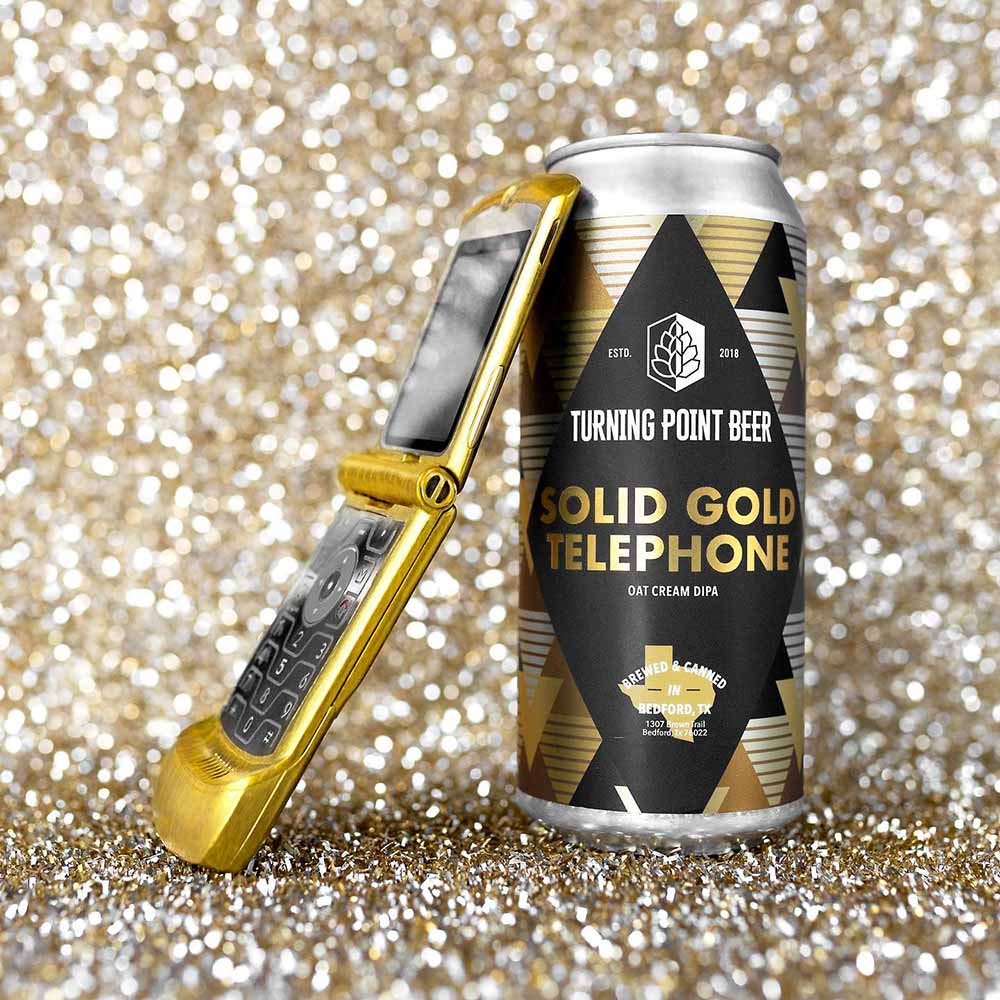 Home Run: Turning Point Beer
1307 Brown Trail, Bedford, TX 76011 | 17-min drive
The Texas Rangers have already paid nearly $100 million in salary to their six starting veterans in 2023. That's a lot of money invested in a team that has yet to win a World Series.
But hey, this year could be the…turning point.
Between the incredible hazy beers coming out of breweries across New England and the West Coast, we bet you wouldn't put your money on a Dallas brewery becoming one of the most hyped IPA producers in the country.
So that's exactly why Turning Point Beer made our list of "The 5 Best Breweries to Visit in Dallas, Texas."
Snugly situated near a church in a Bedford strip mall, Turning Point Beer focuses mostly on NEIPAs. Their rotating collection has been off the chain.
Standouts include The Trifecta, a TIPA with Citra and Sabro, and Saucy Nugz, a hazy DDH DIPA with Strata, Vic Secret, and Mosaic.
At a seventeen-minute drive from Choctaw Stadium, Turning Point has to be at the top of your must-stop list.
Triple: False Idol Brewing
7924 Maplewood Ave, North Richland Hills, TX 76180 | 15-min drive
First releasing beers in 2019, but opening a brick-and-mortar during the pandemic in 2020, False Idol has faced many challenges. But the brewery persevered, carving out a niche in Dallas craft beer.
False Idol has two core favorite—Viva Los Vaqueros Mexican lager and Fenris Park hefeweizen. Both are great for baseball-gameday drinking.
But don't sleep on their rotating designated hitters, either. Currently, Crispy By Nature, a Czech-style pilsner, and Presumptuous, Baltic Porter, caught our eye.
Toronto Blue Jays
Rogers Centre, Toronto, ON M5G 1P5, Canada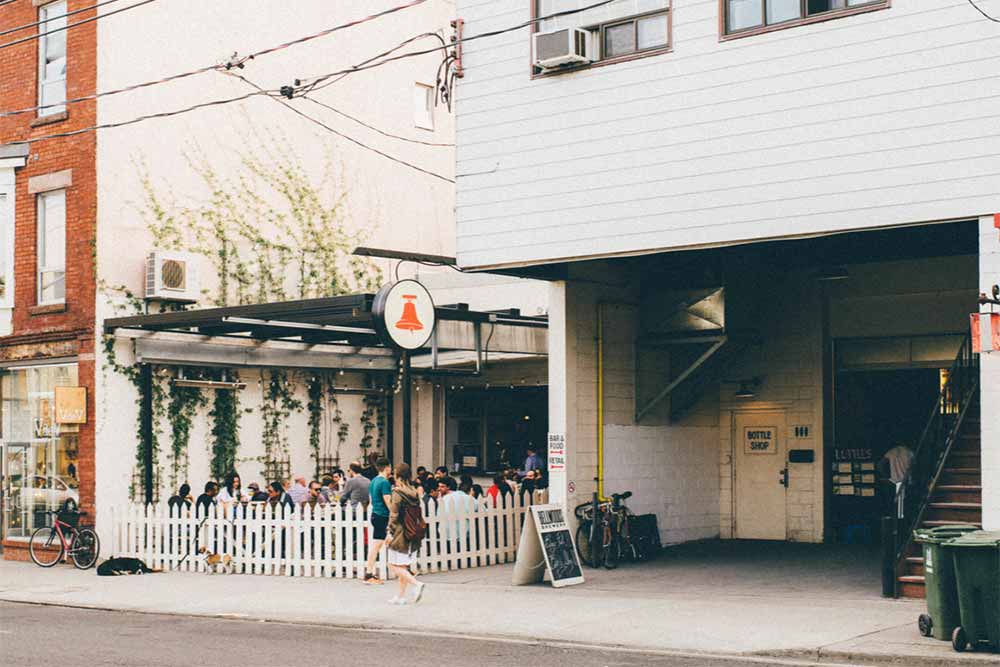 Home Run: Bellwoods Brewery
124 Ossington Ave, Toronto, ON M6J 2Z5, Canada |10-min drive, 27-min public
Oh, we're stoked that MLB features one Canadian team. Mainly, so we can praise Bellwoods Brewery.
Weitz stopped by their Toronto taproom way back in 2016 when she and her wife packed up their Volkswagen Tiguan and drove halfway across the country from Chicago to New York City.
Still a newbie to the craft beer industry at the time, Weitz still recognized greatness when she drank it.
And she wasn't the only one. Bellwoods has racked up awards since it first opened in 2012.
Most recently, Ratebeer.com rated Bellwoods one of The Top 100 Brewers in the World, Top Brewer in Ontario, and The Best Place To Have A Beer in Canada.
Take a ten-minute drive from Rogers Centre to the gorgeous brewpub. Once there, grab a classic like the Premium Pilsner or Hot Wings pale ale, accompany said beers with Chicken Liver Mousse on Pullman's toast or a Grilled Mushroom Salad, and feel classy AF in one of Canada's best taprooms.
Triple: Collective Arts Brewing – Toronto
777 Dundas St W, Toronto, ON M6J 1V2, Canada | 9-min drive, 24-min public
A Canadian craft brewery that fuses the creativity of craft beverages with artists from around the world, Collective Arts uses beer—and now other types of alcoholic beverages—as a platform to amplify artists. Each and every beverage released by Collective Arts features a different commissioned design.
Founded in 2013 by Matt Johnston and Bob Russell, Collective Arts continues to promote independent artists and musicians through beer even to this day, prioritizing creativity and experimentation throughout the brewery.
And the Toronto taproom is no exception, where you'll find plenty of beer, food from Heartbreak Chef, and, of course, lots of art.
Washington Nationals
Nationals Park, 1500 S Capitol St SE, Washington, DC 20003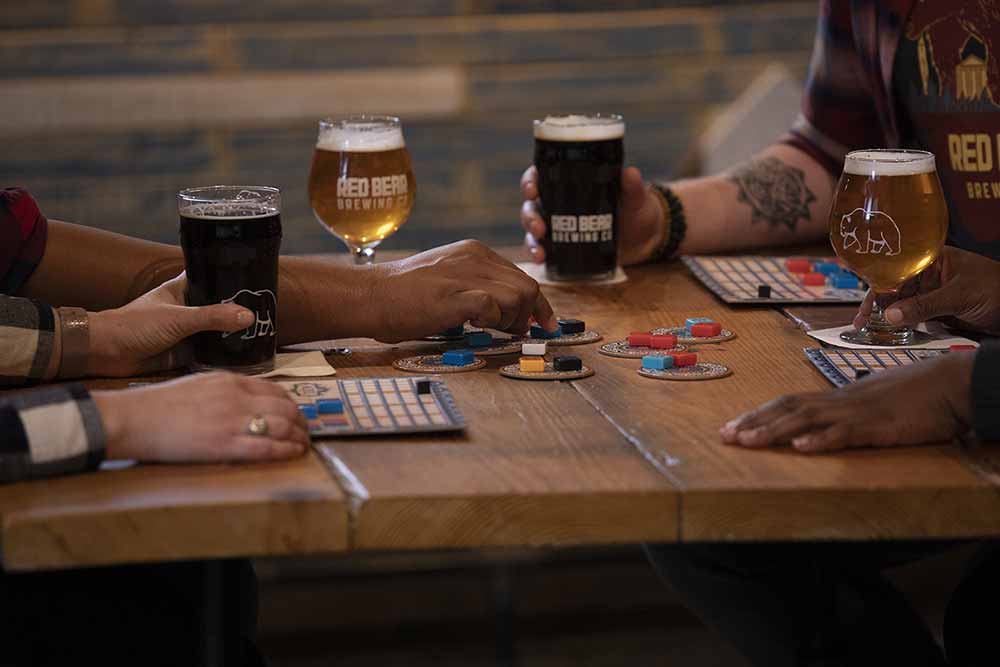 Home Run: Red Bear Brewing Co.
209 M St NE, Washington, DC 20002 | 8-min drive
After a 107-loss season in 2022, any Nationals fan probably needs a beer. Luckily, Washington, D.C., can at least deliver quite a few wins in the craft beer column.
Only an eight-minute drive from Nationals Park, Queer-owned Red Bear Brewing Co. always surprises and delights.
Washington, D.C.'s first entirely gay-owned brewery brought a great taproom to the NoMa neighborhood when it opened in the spring of 2019. Red Bear Brewing Owner and Director of Marketing and Events Bryan Van Den Oever oversees operations, giving life and spirit to the brewery.
A focus on West Coast-style ales is a nod to Van Den Oever and his partners' Pacific Northwest roots, but you can also find excellent sours, imperial stouts, and a PNW red ale called Skookum.
Red Bear is a true community center that warmly welcomes every single human being to come inside its doors and enjoy delicious beer.
Triple: Aslin Beer Company
1740 14th St NW, Washington, DC 20009 | 12-min drive
Certainly one of our "11 Best Breweries in Washington, DC," Aslin Beer has a new 211-seat location in Logan Circle featuring over twenty Aslin drafts and the very first Aslin Coffee bar. So if you're going before the game, you can make your caffeinated and craft friends happy.
From our point of view, Aslin has a great lager menu, including The Fragile Kind Bohemian pilsner and Old Town Lager.
But we understand if you go for Aslin's more classic funky sours and IPAs. For instance, Volcano Sauce, conditioned on blackberries, blueberries, and vanilla. Or Power Moves, dry hopped with Chinook, Simcoe, Citra, and Mosaic.
You can't go wrong here.
Whether the Nationals can turn around their losing ways…well, we can't say that for sure…yet.
Double: Bluejacket
300 Tingey St SE, Washington, DC 20003 | 2-min drive, 1-min walk
Right next door to Nationals Park, Bluejacket is probably one of the best places to grab a beer in the area.
Overseeing the beer program is Greg Engert, whose other bars and restaurants also include ChurchKey, one of our "Best Hidden-Gem Places to Drink in 2022."
At Bluejacket, you'll find an approach that blends classic techniques with contemporary experimentation. Engert splits the enormous tap list into sections: Modern, which includes Hop, Tart & Funky, and Roast; and Classic, which showcases Crisp, Malt, Fruit & Spice, Malt, Roast, and Cask.