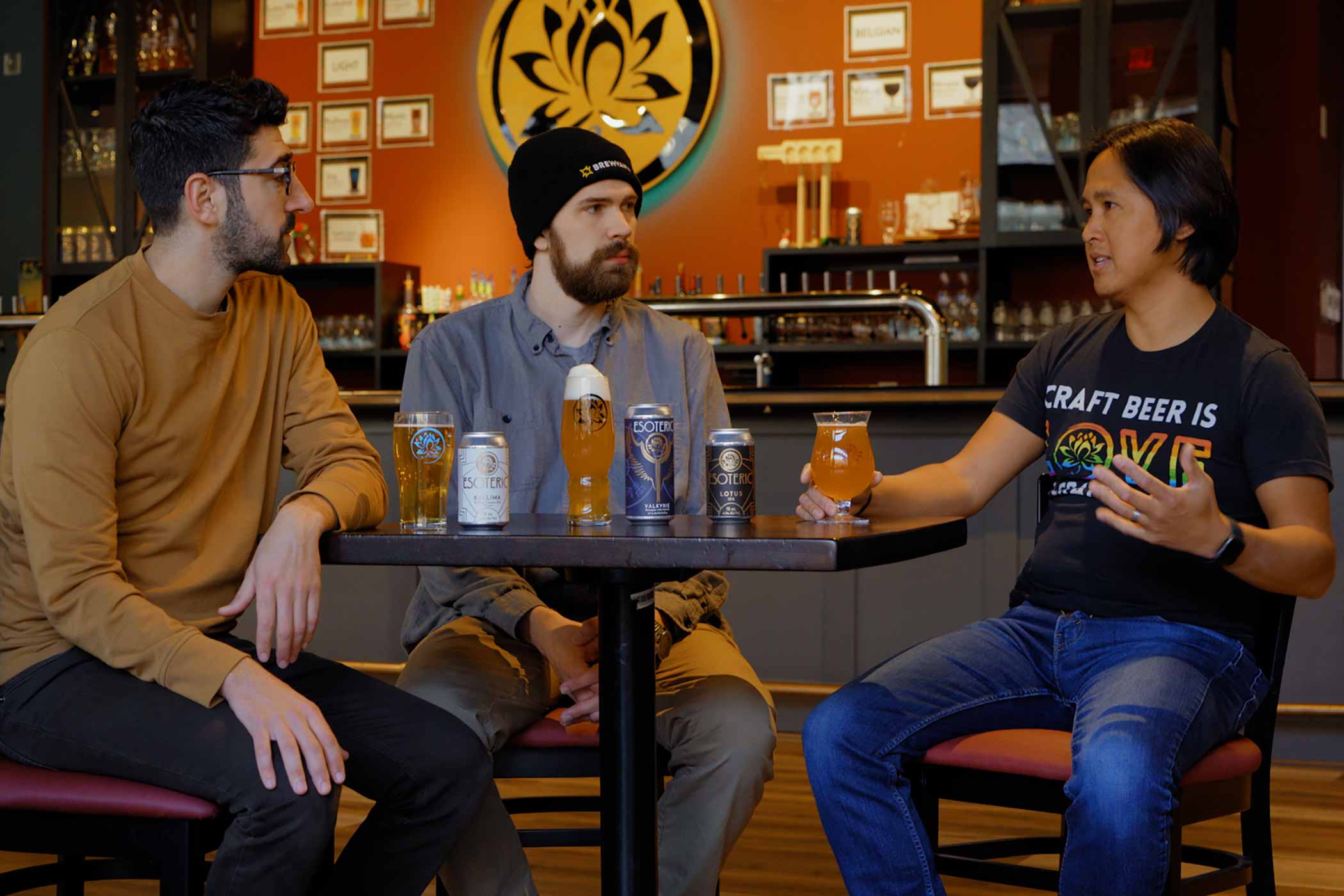 Esoteric Brewing Co. in Cincinnati | Photography courtesy of Rocketfuel
We bet if we asked you to name the best beer cities in the country, Cincinnati would hardly break your top five.
But that doesn't mean you should give the cold shoulder to the Queen City. In fact, you should probably give her highness some royal respect.
"Cincinnati pretty much has something for everybody," says Brian Hatheway, Chief People Officer at City Brew Tours and host of Brewvana's Brews Less Traveled podcast, which focuses on uncovering the best uncharted beer cities across the United States. "There are big breweries, nano breweries, breweries that do classic styles really well… breweries focusing on styles like fruited sours, breweries that do a mix of both… breweries with live music, a brewery with a volleyball league, and a brewery with a circus in it, kind of!"
Which is why Hop Culture Founder Kenny Gould crossed the Pennsylvania border with Hatheway to explore Cincinnati in the newest episode of Untappd's free YouTube travel show, Next Exit.
The Cincinnati Beer Scene
It's an eclectic mix of breweries serving just about every beer style imaginable that garners high praise from Hatheway.
And he should know.
His travels have taken him to off-the-beaten-path beer cities all across the country.
In each, he meets local brewers and drinks local beer, picking out the best to showcase in Brewvana's beer club called Brews Less Traveled. Each month, the beer club ships its subscribers a box of eight beers from different breweries across one unique city—each hand-picked by a team of beer experts. Crack into the beers from secretly stellar beer cities like Boise, ID; Missoula, MT; and, of course, Cincinnati, OH.
In Next Exit: Cincinnati, Hatheway dives deep with Gould in the city's historic beer caves, plays volleyball in a brewery backyard, and drinks at an Asian- and Black-owned brewery making some incredible traditional beers with a twist.
Plus, there's Cincinnati chili. And if you don't know what that is, you'll just have to watch to find out. It's not what you expect!
Since Hatheway is the king of under-the-radar beer cities, we decided to dig deeper with him.
Read on for his picks on the top breweries and bars to visit in the Queen City.
Polling the Expert: The Best Breweries and Bars in Cincinnati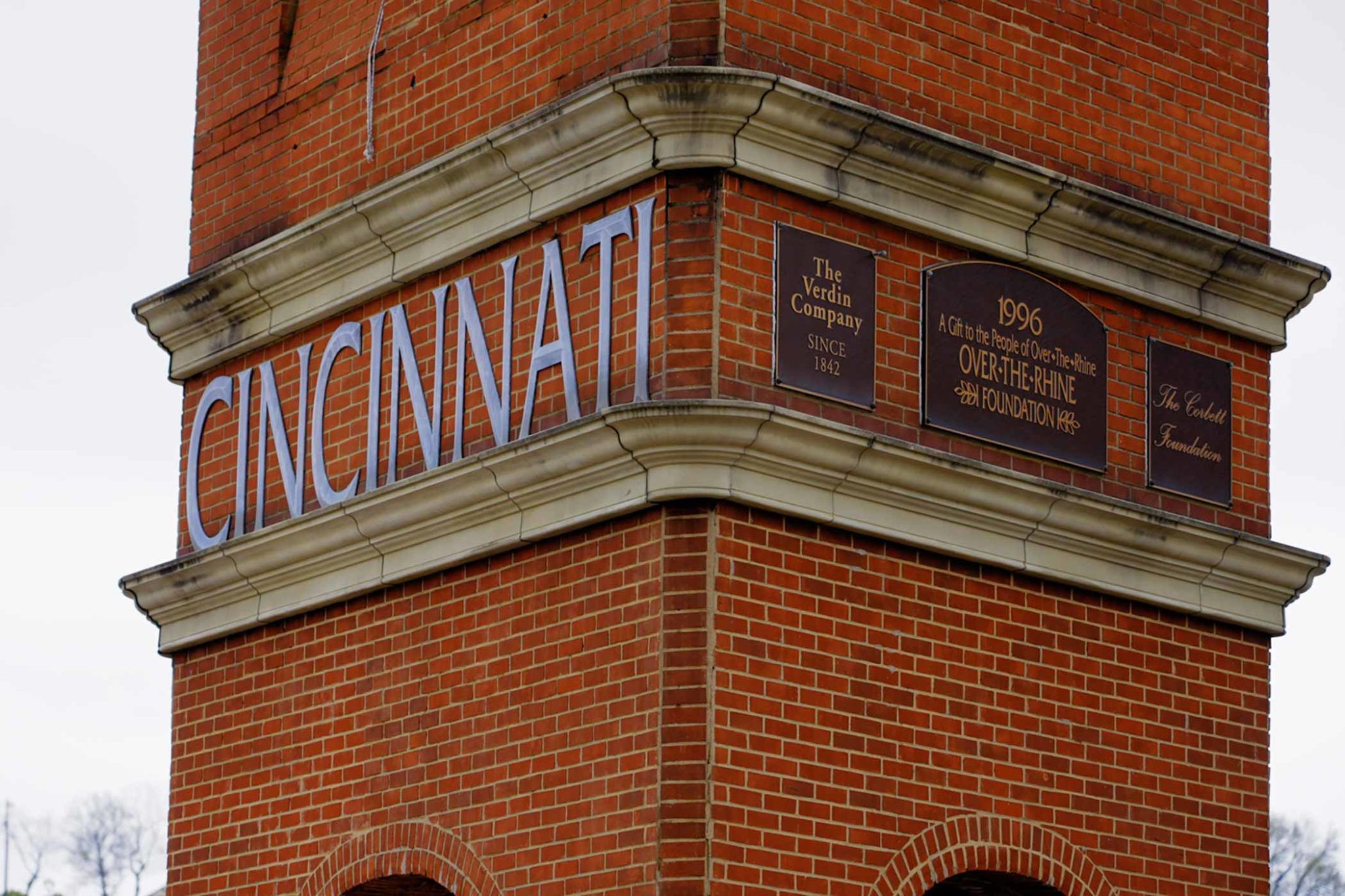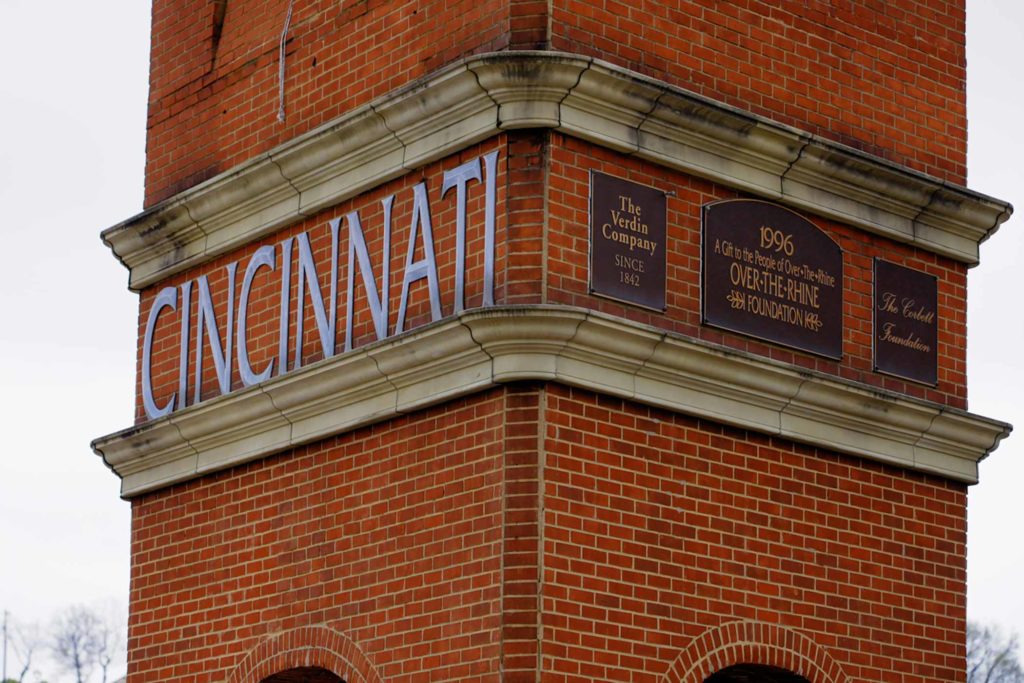 The beauty of Cincinnati is that it's a city harmoniously pairing its past with its present and even its future.
Back in the 1700s and 1800s, a host of German immigrants settled in Cincinnati. "[And] as the story goes with many East Coast American cities, where the Germans settled so popped up the breweries," says Hatheway.
For example, in the Over-the-Rhine neighborhood, where around 40,000 German immigrants settled in the 1800s. Coincidentally a majority, if not all, of the beer made at the time came from that area, according to Hatheway.
Today, the district has become one of the hottest places to play, featuring breweries, eateries, and a thriving nightlife.
Perhaps, beautifully showcasing what beer means in Cincinnati.
"It's a city with a modern grasp on craft beer while also paying a very humbled respect to the history that made it the brewing city it is."
And people have started to take notice with major breweries like BrewDog, Platform, and even Hi-Wire opening or planning to open new locations in Cincinnati.
"One of the biggest signs of a strong beer scene…is outside interest," says Hatheway. "Especially when a brewery from Asheville, one of those top-tier beer scenes, recognizes this is an emerging market, a scene that has its own flavor that's thriving, where they can invest money and get in and play, that's an undeniable attribute of a strong beer scene."
We guess you better get to exploring Cincinnati while it's still undiscovered. Because it sounds like its reign as a hidden-gem beer city won't last for too much longer!
The Six Best Breweries in Cincinnati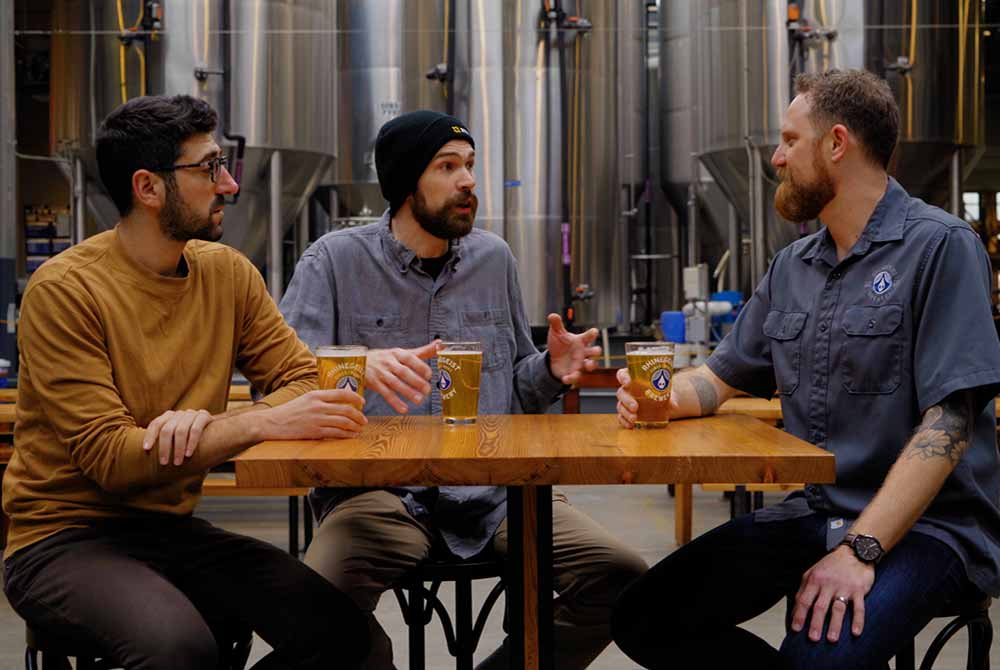 Here are Hatheway's six favorite breweries in Cincinnati.
Rhinegeist Brewery
1910 Elm St, Cincinnati, OH 45202 | (513) 381-1367
Perhaps no other brewery in the city perfectly encapsulates Cincinnati's homage to the past and present than the OG—Rhinegeist.
"They've embodied the craft beer scene for so many years and still have a very strong place in craft beer," says Hatheway. But despite being a historical brewery, you wouldn't know it from hanging out in the taproom. Hatheway gushes about the "giant stunning taproom..with thirty- to forty-foot ceilings." Plus a beautiful rooftop beer garden where you can pull up a seat, order a Truth IPA, which Hathway calls "the perfect representation of a classic West Coast IPA," and drink while watching the whole Over-the-Rhine neighborhood.
If you want to visit one brewery that truly shines a spotlight on what it means to brew in Cincinnati, Rhinegeist has to be your first stop. (Oh and it's also one of our favorite breweries near the Bengals' Paycor Stadium).
Esoteric Brewing Co.
918 E McMillan St, Cincinnati, OH 45206 | (513) 214-1987
If Rhinegeist represents the past and present, then Esoteric represents the future. Started by Marvin Abrinica and former MadTree brewer Brian Jackson, Esoteric is an Asian- and Black-owned brewery pushing the boundaries of beer. Technically considered the city's first minority-owned-and-operated brewery, Esoteric Brewing wants to be a pillar for the entire community.
"We have to be the ones to ensure that people understand diversity and inclusion," says Abrinica in the episode. "The growth of this whole industry is in women, it's in people of color—Black, Latino, Hispanic, LGBTQ+—they're the future of this country and they're the future of beer as well."
That means showcasing "traditional beers with a bit of a twist," according to Abrinica. For instance, a historical American style like a cream ale gets a spike of coffee.
But you'll also find a juicy pale ale, a hazy, and a West Coast IPA alongside an American brown ale and even a grapefruit radler.
"With an absolutely gorgeous taproom and really elegant branding…it's one of the more hip breweries in Cincinnati," says Hatheway. "[But] they're trying to be more than just a place that serves beer. It's a place where you can go to hangout that plays a good role in their community."
Learn more
WATCH NEXT EXIT: CINCINNATI
MadTree Brewing Co.
3301 Madison Rd, Cincinnati, OH 45209 | (513) 836-8733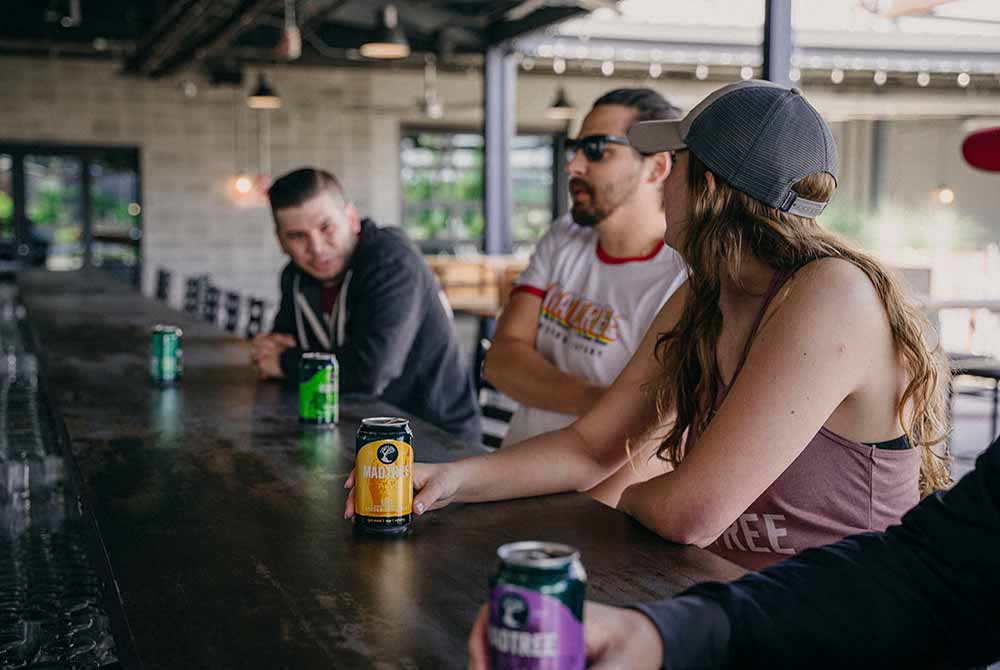 Speaking of MadTree, Hatheway counts this brewery as one of his favorites from his Brews Less Traveled adventures. "They were one of those breweries I just loved," says Hatheway.
Why?
It's a trifecta: fantastic beer, incredible outdoor space, and great mission.
It's all in the name for MadTree. Part of 1% for the Planet, MadTree donates a portion of its sales to non-profits focused on environmental sustainability, especially those highlighting trees. Hatheway estimates that, in 2020, MadTree employees volunteered somewhere around over 600 hours of time to work with local organizations.
A love for the outdoors is on full display in the brewery's taproom, where an old brick wall from the original building serves as a centerpiece. "Outdoor beer gardens are a dime a dozen," says Hatheway. "But [MadTree's] modern beer garden that preserves an old building is a good representation for the Cincinnati beer scene as a whole—preserving that old history while next to a modern interpretation of craft beer."
Sonder Brewing
8584 Duke Blvd, Mason, OH 45040 | (513) 779-2739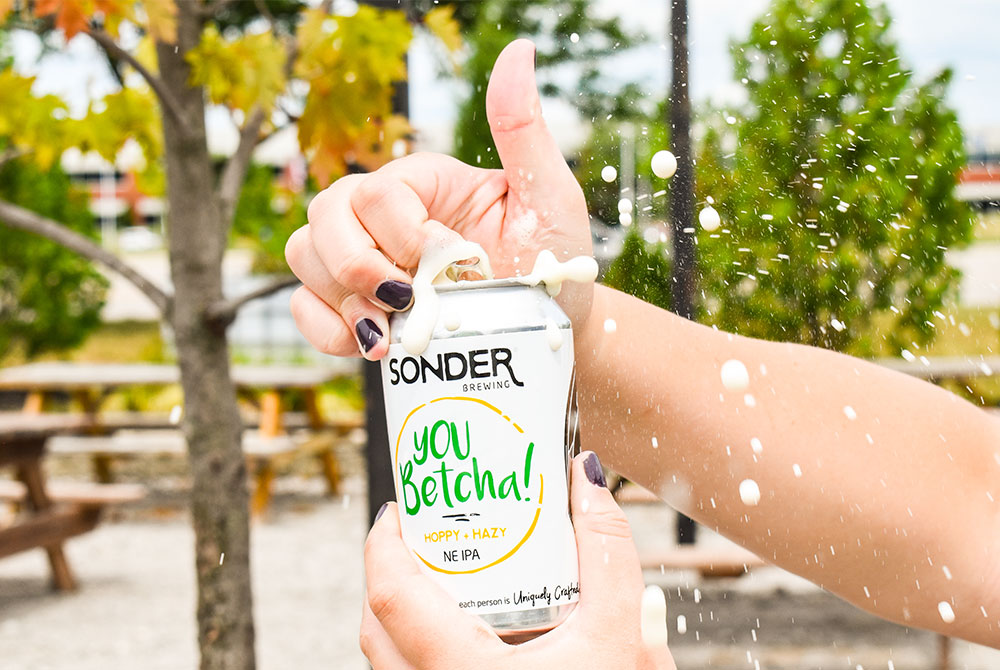 Although technically a little bit outside the city, Hatheway had to call out Sonder Brewing as one of the best breweries near Cincinnati. Mostly because the brewery is making "some really cool beers," exclaims Hatheway. In addition to a solid core lineup—a kölsch, West Coast IPA, NEIPA, and a wit—Sonder churns out a special series. Everything form "true-to-style representations of classic beers to wacky series with high-alcohol beers or heavily adjuncted beers," says Hatheway. Plus a barrel-aging program and even wild beers.
BIRCUS Brewing Co.
322 Elm St, Ludlow, KY 41016 | (859) 740-3118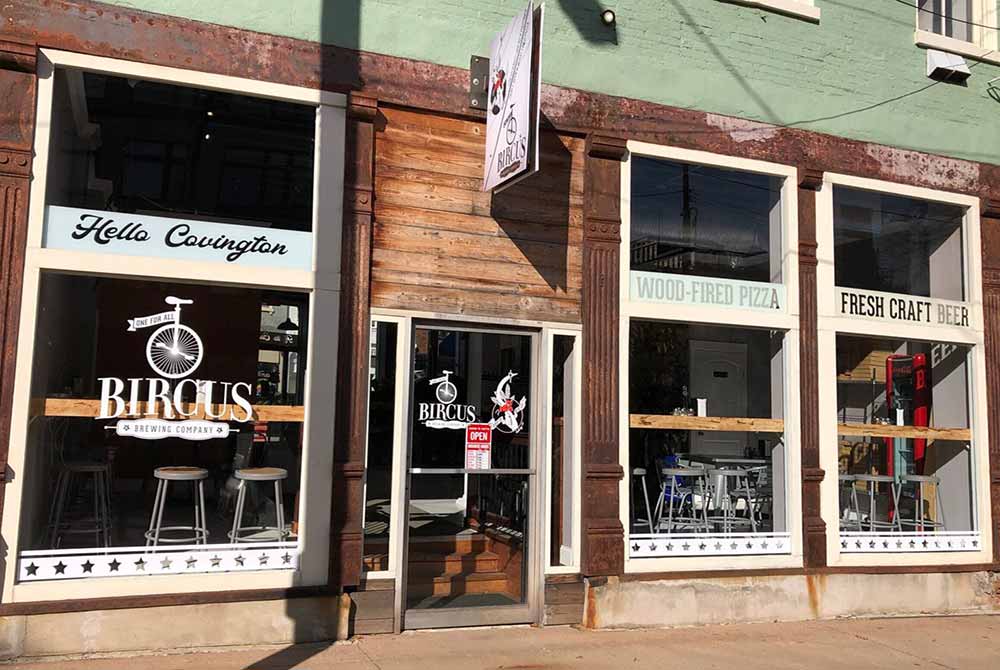 If you like your pint with a show, BIRCUS will blow your mind. The brewery often brings in a, for lack of a better word, circus to put on a show for folks. Now, this isn't your elephant-jumping-through-hoops affair, but rather acrobatic performers.
"Sometimes you want to sit in a dive bar and have a Hamms or Iron City, but sometimes you want theatrics with your brewery visit," says Hatheway. "I can't think of anything more theatrical than the circus."
Drink your beer and watch daring feats that defy gravity. Sounds pretty cool.
Christian Moerlein Brewing – Moerlein Lager House
115 Joe Nuxhall Way, Cincinnati, OH 45202 | (513) 421-2337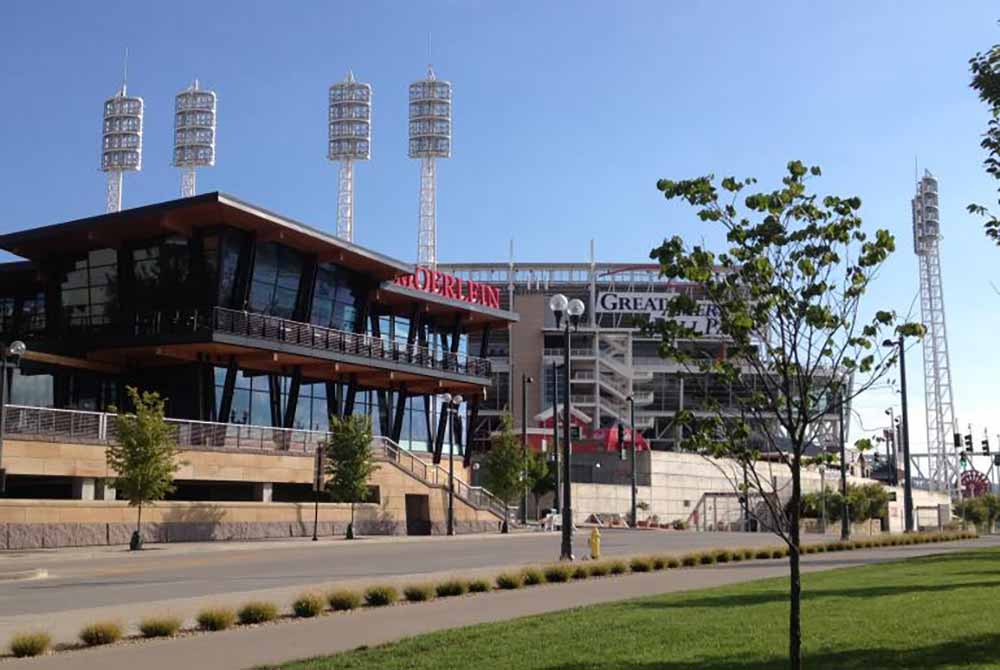 You'll find one of the most beautiful parts of Cincinnati strolling along the Riverwalk down by the Ohio River. Hatheway recommends just taking a stroll down the pathway, stopping at the Moerlein Lager House for a good ol' fashion lager.
This particular taproom is a resurrected version of the Christian Moerlein brewery, one of the iconic German breweries in the city during the heyday of Cincinnati brewing. While now a pretty contemporary brewpub, the Moerlein Lager House is a perfect place to "get a nice lager" and watch the people and river float on by.
"Cincinnati very much has a Rust Belt feel that gives a homey Midwest-East Coast vibe, and walking along the river and spending as much time there with people from out of town shows what Cincinnati is all about," says Hatheway. "Then you can go to one of the fifty to sixty breweries and cool dive bars around town and cap off the night."
The Best Dive Bars in Cincinnati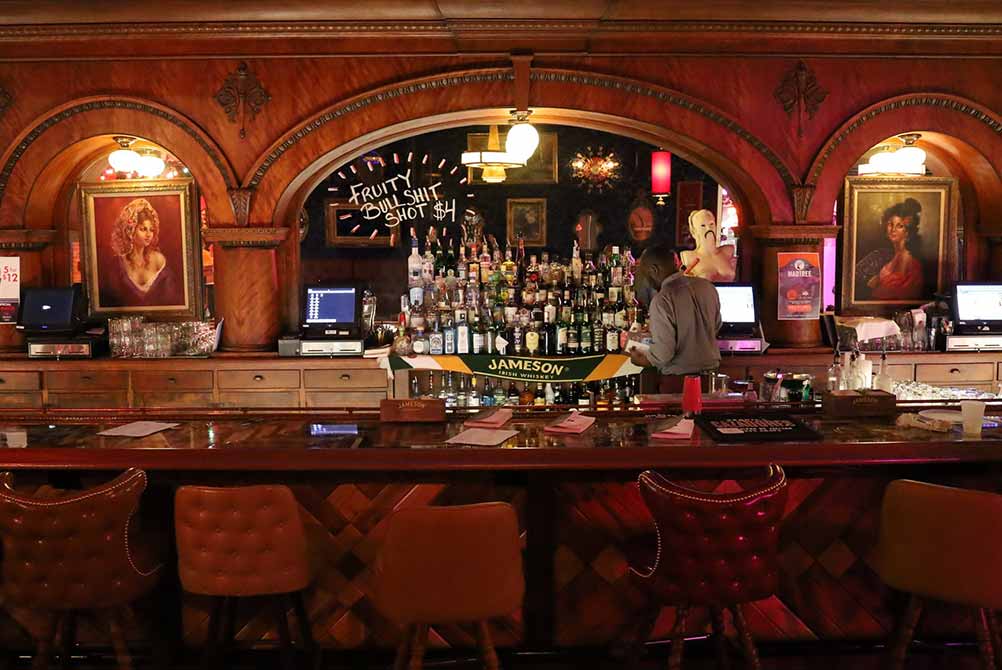 Because sometimes we just want to drink a Hudy Delight. (According to Hatheway, this is the classic regional lager!)
Oddfellows Liquor Bar
2014 Elm St, Cincinnati, OH 45202 | (513) 258-0475
Some dive bars don't need to try to be dive bars; they're classic institutions that have been around since your grandfather drank there. Other dive bars try to be dive bars, opening recently to try and capture that dingy, crusty "aesthetic" with perhaps a modern twist.
And some dive bars, like Oddfellows, boldly proclaim, "We're not a dive bar, we're classy AF." But they're still very much a dive bar. Located in the hip Over-the-Rhine neighborhood, Oddfellows is, well, kind of odd.
Hatheway describes it as having "very cool decorations with black lighting and special events."
Plus, great pizza.
The B-List
343 Division St, Bellevue, KY 41073 | (859) 261-7033
Here's the true sign of an old-school dive bar: It doesn't actually have a website or even an Instagram page—just a Facebook and Yelp page.
Cue The B-List just across the river in Kentucky (quick geography lesson: The Ohio River separates the border between Ohio and Kentucky. Just a quick five-minute drive takes you across the border).
"It's a good, solid neighborhood bar," says Hatheway, who describes The B-List as a galley-style bar with a very skinny long room. "It very much has that working-class feel that embodies the dive bar to me."
The Best Date Night in Cincinnati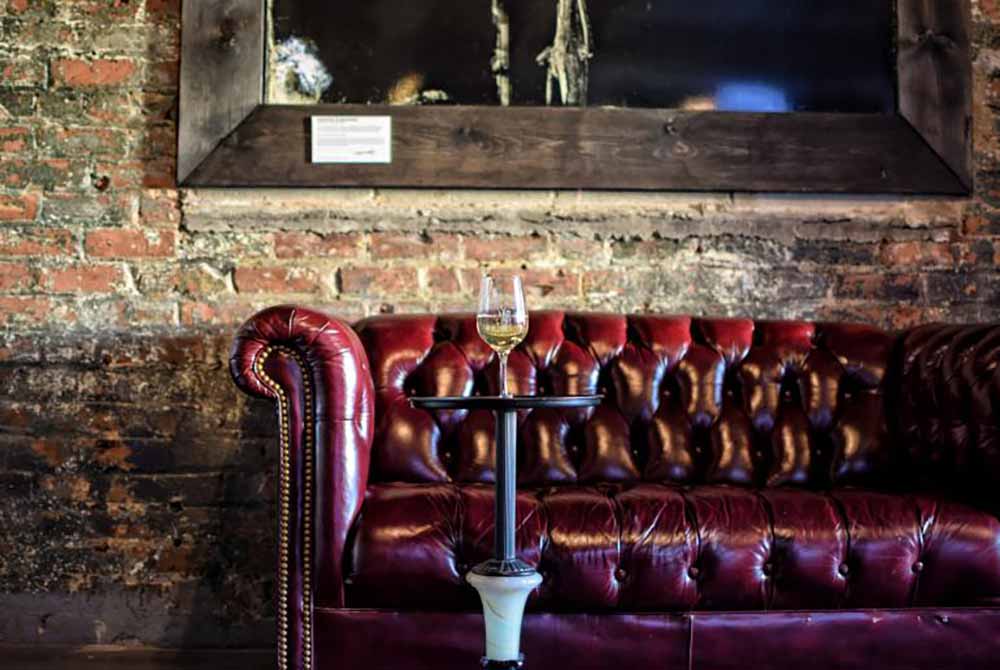 The Skeleton Root
38 W McMicken Ave, Cincinnati, OH 45202 | (513) 918-3015
From dive bars to classy joints, Cincinnati has it all. And if you're looking to class it up for a date night, Hatheway says you have to go to the Over-the-Rhine neighborhood. We've already mentioned a few other places on this list in that area, so you know you can go and have yourself a great night out.
But Hatheway highly suggests starting at The Skeleton Root, a cool winery and tasting bar. "Just makes me feel fancier than I am," jokes Hatheway. "My wife and I are simple people, so when we go to dinner, we like to act like we're fancier than we are; the Skeleton Root really kicks off the vibes for the night."
Alcove – MadTree Brewing
1410 Vine St, Cincinnati, OH 45202 | (513) 371-5700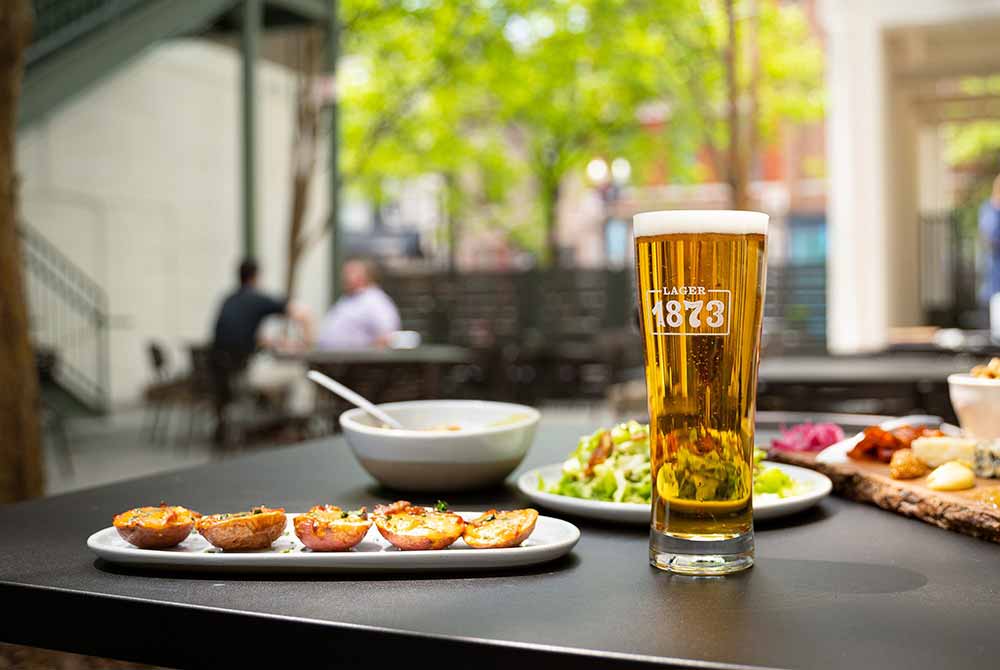 Eatswise, Hatheway says you can find everything in Over-the-Rhine, including a French bistro, multiple vegan spots, and burger joints galore. But if he had to (had to) pick one spot, he recommends Alcove.
A restaurant opened by MadTree, Alcove has what Hatheway calls "a really good scratch kitchen menu."
Expect fresh, shareable, drinking food elevated. For instance, a cheese board, charcuterie board, or crudite board to start. The rest of the menu is split in sections like "Vegetables," "Light & Bright," "Grilled & Roasted," and "Snacks."
Some highlights we picked up on included a Green Goddess Salad, Braised Chicken Sliders with jerk-spiced Ohio Proud chicken, and Avril-Bleh Bratwurst served on top of redskin potatoes, pickled cabbage, cucumbers, onions, and mustard.
The Quirkiest Thing to Do in Cincinnati


Lucky Cat Museum
2511 Essex Pl, Cincinnati, OH 45206 | (513) 633-3923
Every town has its quirks. For example, in Austin, MN, you'll find the SPAM® Museum. And in Darwin, MN, you'll find the largest ball of twine (damn, it's too obvious that I'm from Minnesota and only know the kitschy things to do in my home state).
In Cincinnati, Hatheway gushes about the Lucky Cat Museum (or 'Mewseum," as it calls itself). The little statue with the arm that rocks back and forth that you'll find in many Asian restaurants in the United States, Lucky Cats represent financial luck and prosperity.
According to Hatheway this museum has hundreds of varieties of lucky cats to pursue. "As somebody that likes a good kitschy museum, it's a top-tier kitschy museum," says Hatheway.
Pro Tip: The museum is only open to the public by appointment. Sign up to visit here or just send them a text at (513) 633-3923. You can schedule forty-five-minute appointments on the hour from 3PM-6PM.
The One Thing You Can't Leave Cincinnati Without Doing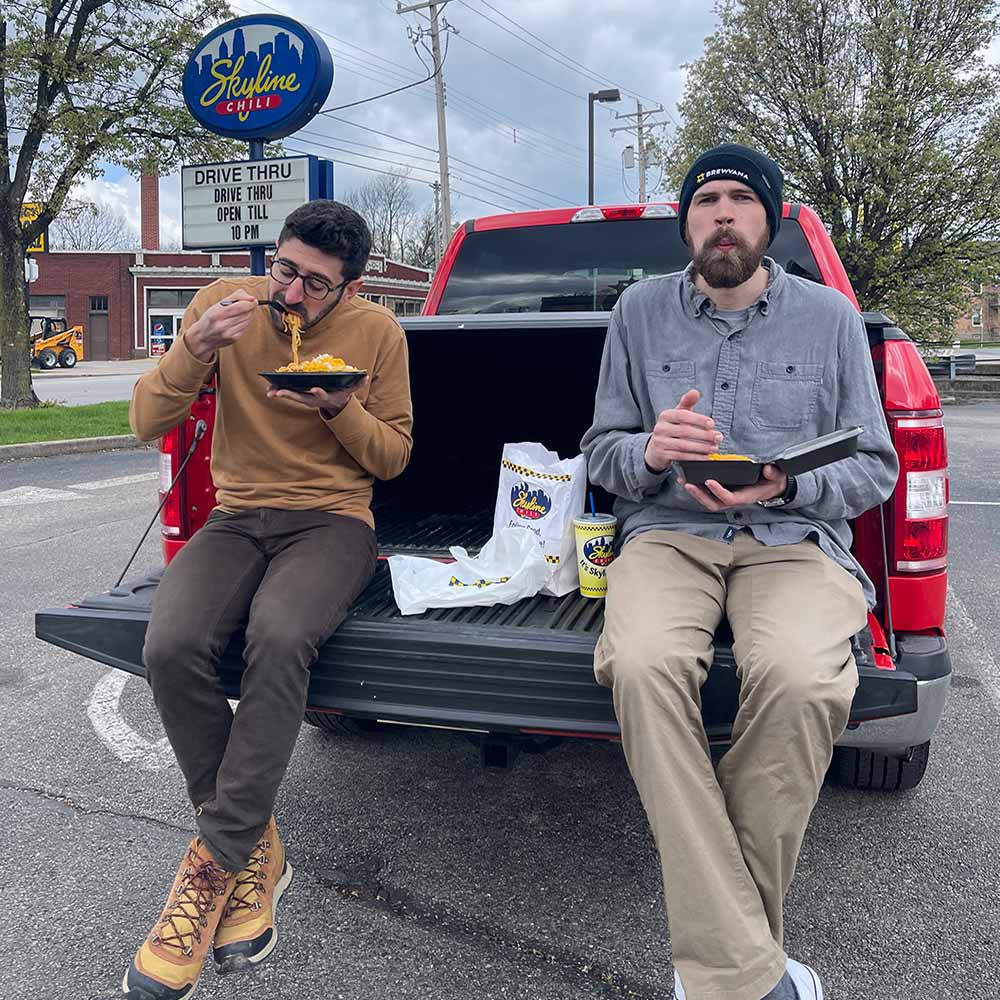 Wait, there is something better to do than visiting a Lucky Cat Museum?
Yes, well at least there is something truly iconic you need to do before you leave the Queen City.
Eat a bowl of Cincinnati chili.
A dish native to the area, Cincinnati chili is a bowl of spaghetti noodles with a heaping pile of a saucy chili on top sprinkled with cheese.
The most popular place is called Skyline Chili that offers the dish 3-Way (normal), 4-Way (with diced onions or beans), and 5-Way (with diced onions and beans).
Hatheway hated Cincinnati chili as a kid (gasp) but recently enjoyed a bowl again while filming Next Exit: Cincinnati. "Kid Brian was an idiot because this is amazing," he says. "Just try it, it's really cool and unique."