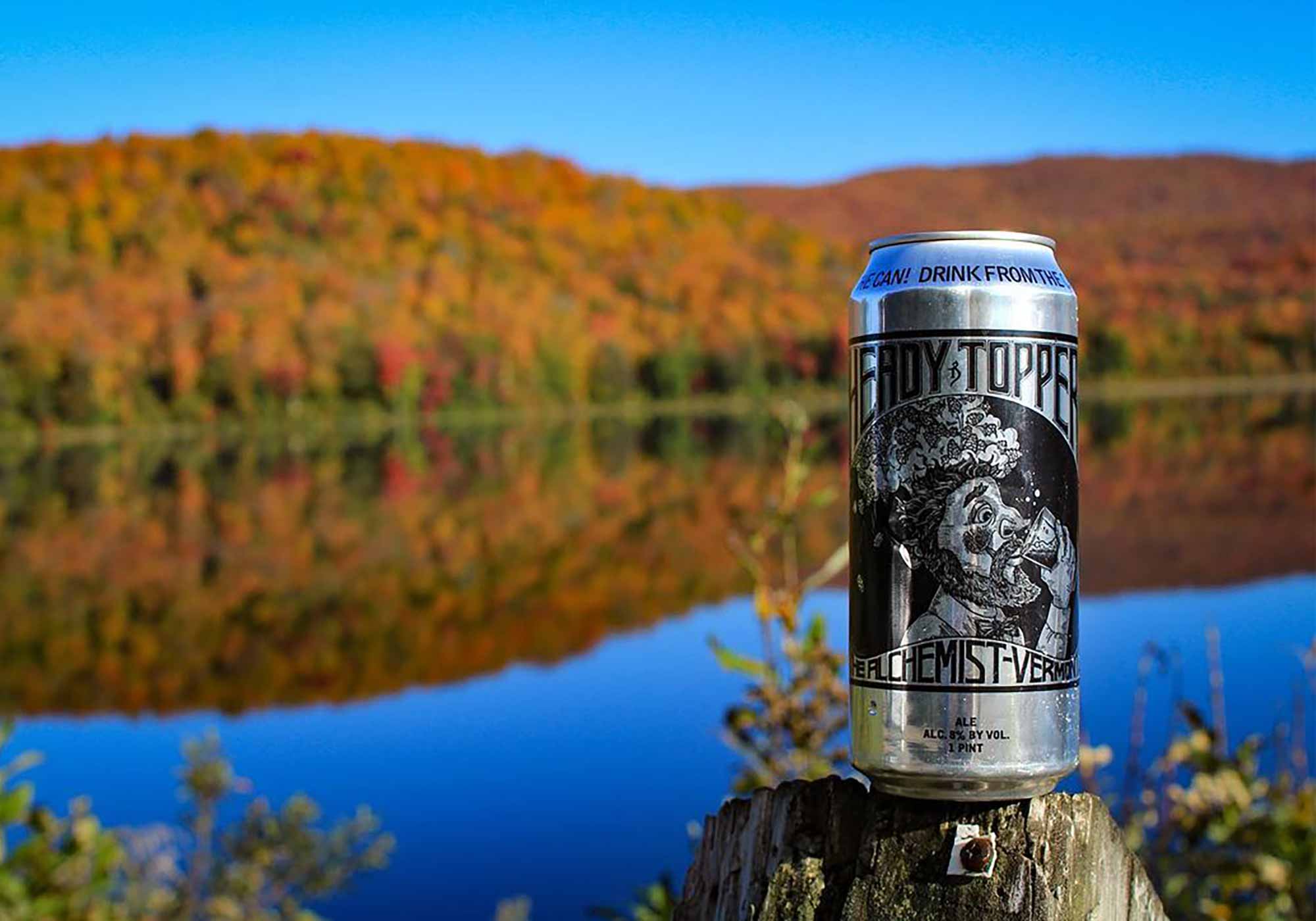 Photography courtesy of The Alchemist
Updated on June 21, 2022
The Green Mountain State has a storied brewing history. The small state of Vermont may not boast a remarkable number of breweries, but it does rank first in breweries per capita according to the Brewers Association.
Plus, it is often considered the birthplace of the New England IPA. That in and of itself should make this state a beer destination.
Not only is craft beer alive and well in Vermont, but the state offers a variety of expertly produced agricultural products.
Vermont's cheese is world-renowned with Jasper Hill and Willow Hill producing some of the country's best.
Distilleries like Whistlepig and Caledonia offer exceptional whiskey and gin.
And, Vermont's cideries are among the best we've tried. Shacksbury continues to produce stunning wild-fermented cider alongside creative explorations in flavor. Fable Farm's co-ferments and exquisitely crafted ciders are next to none. And we could spend hours sitting in the shade of one of Windfall Orchard's apple trees.
Not to mention the natural wine magic happening at ZAFA and their collaboration project with Shacksbury: Co Cellars.
All in all, Vermont's food and beverage world is thriving.
Below we've picked out eleven of the best craft breweries in Vermont. These breweries have become synonymous with Vermont beer and continue to innovate even after years of brewing.
The Best Breweries in Vermont
Hill Farmstead Brewery
403 Hill Rd, Greensboro Bend, VT | (802) 533-7450
Duh.
Hill Farmstead is not only one of the best breweries in the country, it's often considered the best brewery in the world. For good reason. Hill Farmstead takes the farmhouse tradition to heart, producing elegant saisons, grisettes, and bière de gardes that evoke a specific time and place. In fact, founder Shaun Hill names many of his beers after ancestors that lived on the family farm. Hence, Anna, Arthur, Florence, etc.
There's a reason that Hill Farmstead's reign as a world-class brewery has continued for so long. The enigmatic brewery founder chases perfection in each product. Even better, Hill Farmstead has grown and evolved, now offering New England IPAs that are as emblematic of their style as Hill Farmstead's saisons.
Take one look at Hill Farmstead's alumni list (Suarez Family Brewery, Casita, The Veil, the below-mentioned Wunderkammer) and it's clear that this brewery in the middle-of-nowhere Vermont is special. Hill Farmstead attracts quality brewers who want to perfect their craft as much as Shaun Hill himself.
Or, at the very least, make a damn fine beer.
Foam Brewers
112 Lake St, Burlington, VT | (802) 399-2511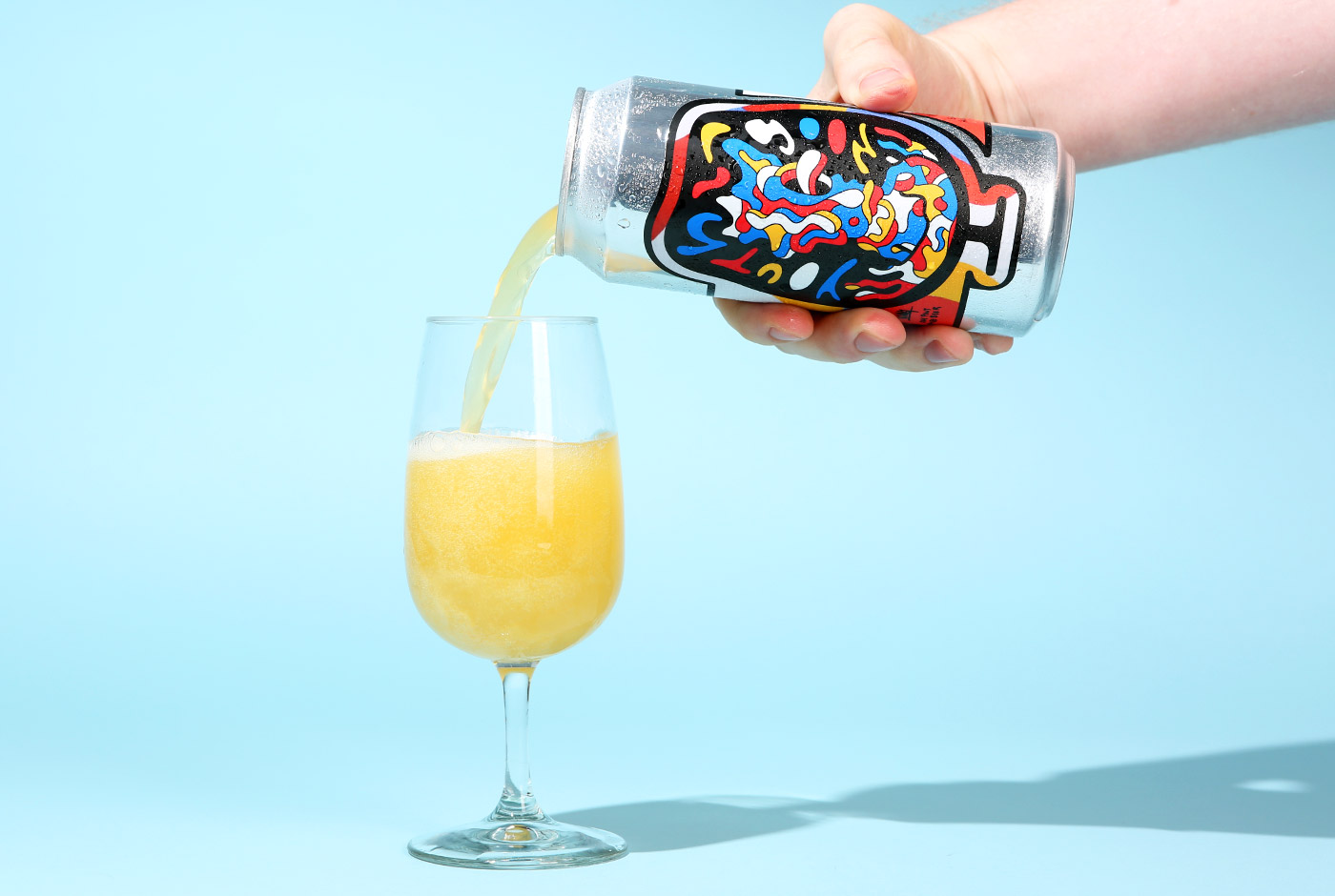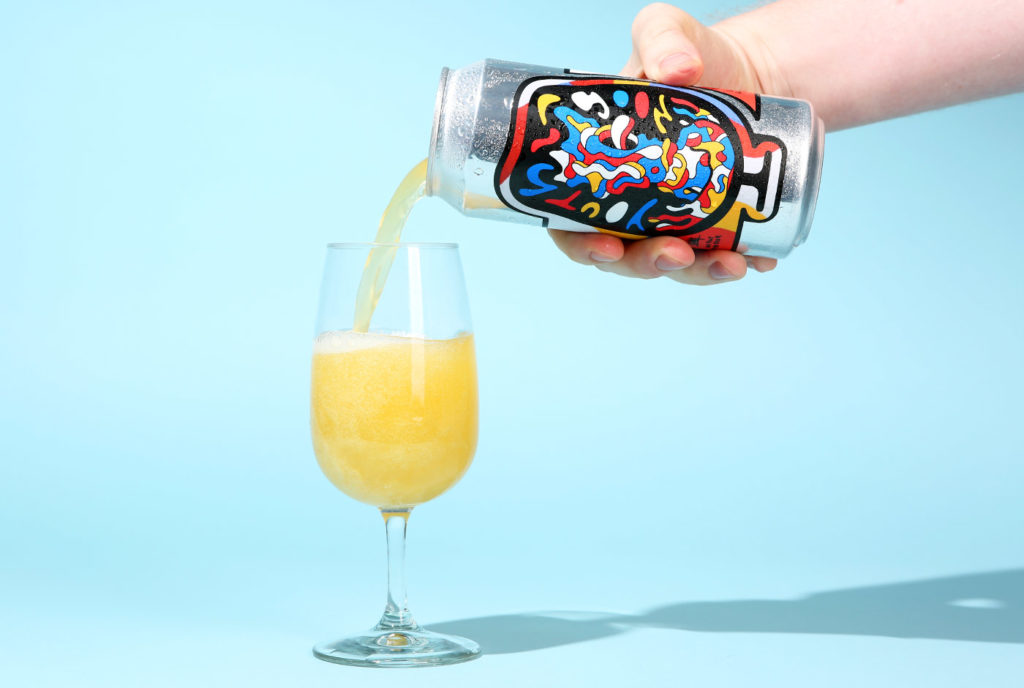 While Hill Farmstead has made a name for itself with finely crafted farmhouse ales, Foam Brewers earned acclaim for its new-school hazy IPAs. However, what separated Foam Brewers from the rest of their contemporary New England IPA breweries was the balanced and accessible approach. Foam's beer never felt overwhelming or challenging. Instead, a welcome invitation.
Opened in 2016, Foam Brewers represents a truly Vermont brewery. As industry pros, the founding members cut their teeth at New England staples like Switchback and Magic Hat.
With that in mind, Foam represents the new class of craft breweries in the Green Mountain State.
In addition to soft, balanced hazy IPAs, Foam produces fantastic lagers, saisons, and kettle sours. Plus, founder Todd Haire's side project House of Fermentology has officially been brought under the Foam banner producing incredibly wild ales.
The diverse lineup of beers available at Foam is only matched by the eye-catching artwork produced by a series of artists. The visual, liquid, and creative output of the Foam team all coincide to make this brewery one of the best in the country.
The Alchemist
100 Cottage Club Rd, Stowe, VT | (802) 882-8165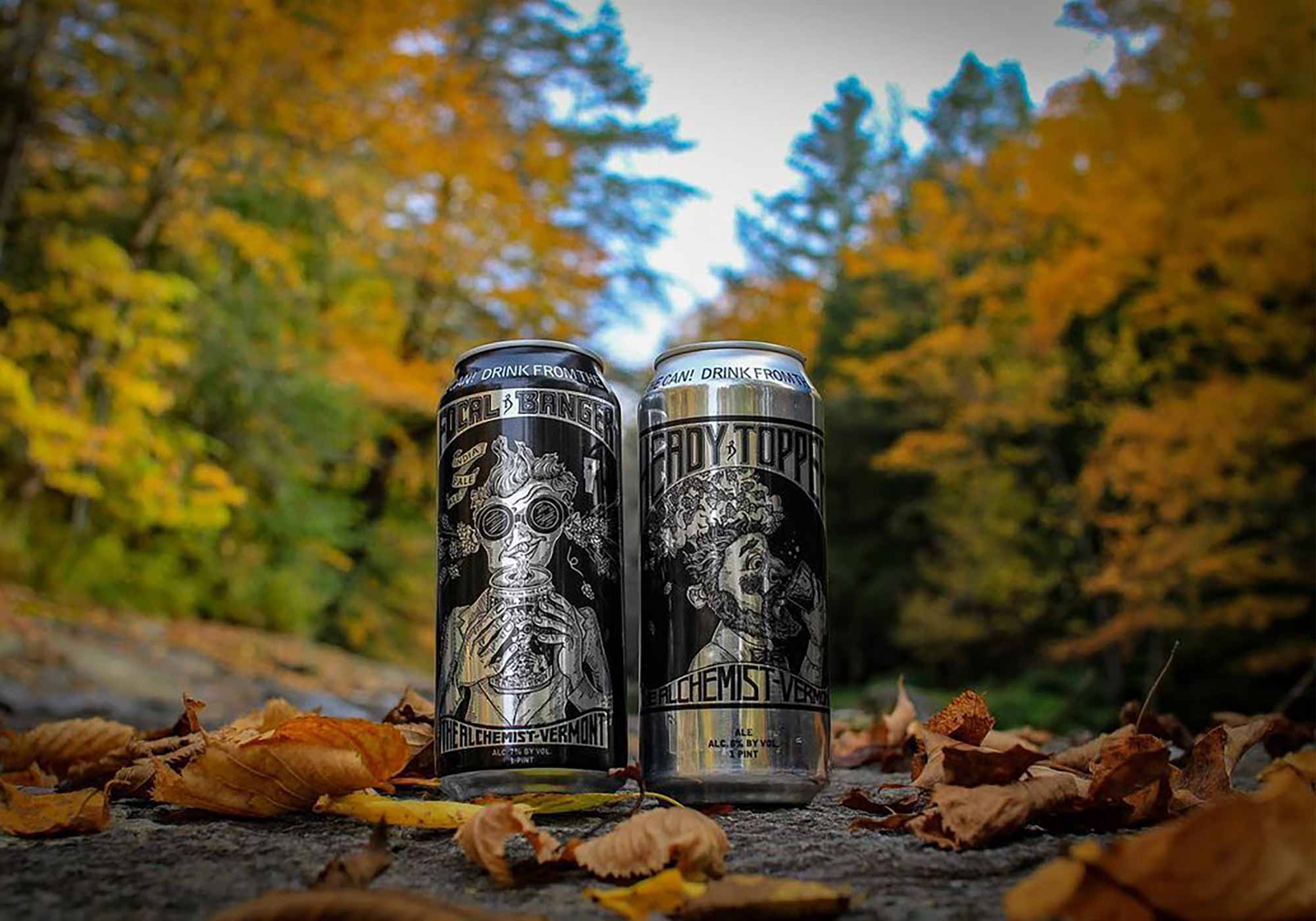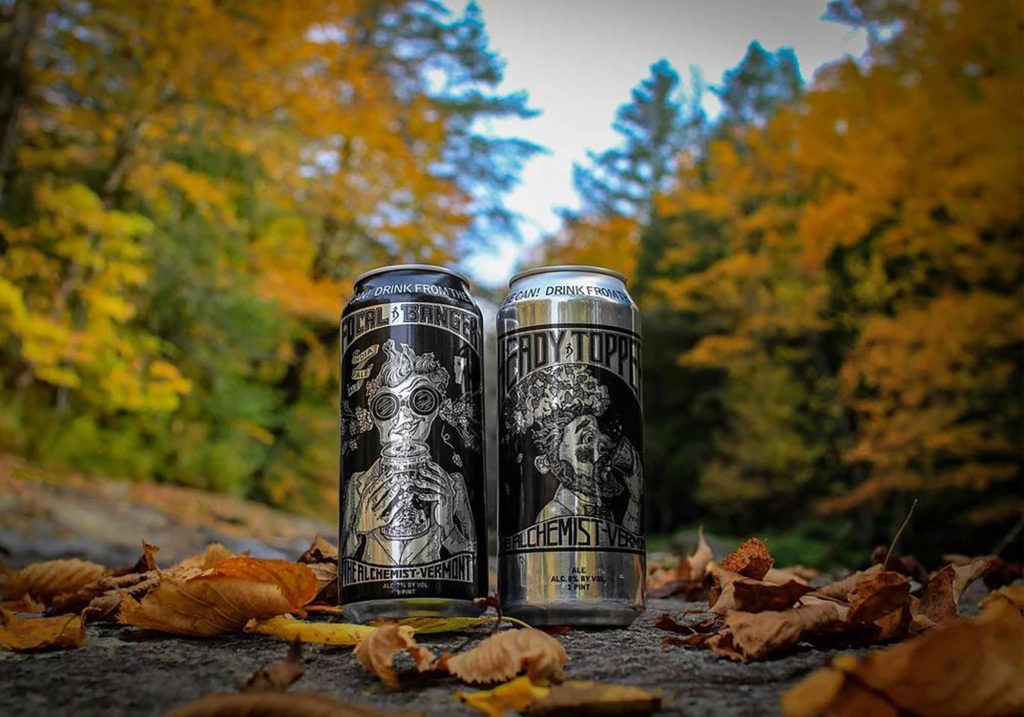 Like Shaun Hill at Hill Farmstead, John Kimmich, founder of The Alchemist, is a master at what he does. And what he does is hops.
Often credited with creating the prototypical hazy IPA, The Alchemist led the modern push for highly sought-after, fresh beer. The Alchemist earned a cult-like following around beers like Heady Topper and Focal Banger with folks traveling from states far away to track down the scarcely available IPAs.
These beers—and many of The Alchemist's other quality brews—are much more readily available now, but still held in high esteem.
The Alchemist hasn't changed much about what they do, but they continue to innovate, especially in issues like sustainability. Their community impact is a top priority for founders John and Jen Kimmich and they continue to push themselves and the industry forward in environmentally minded ways.
Lawson's Finest Liquids
155 Carroll Rd, Waitsfield, VT | (802) 496-4677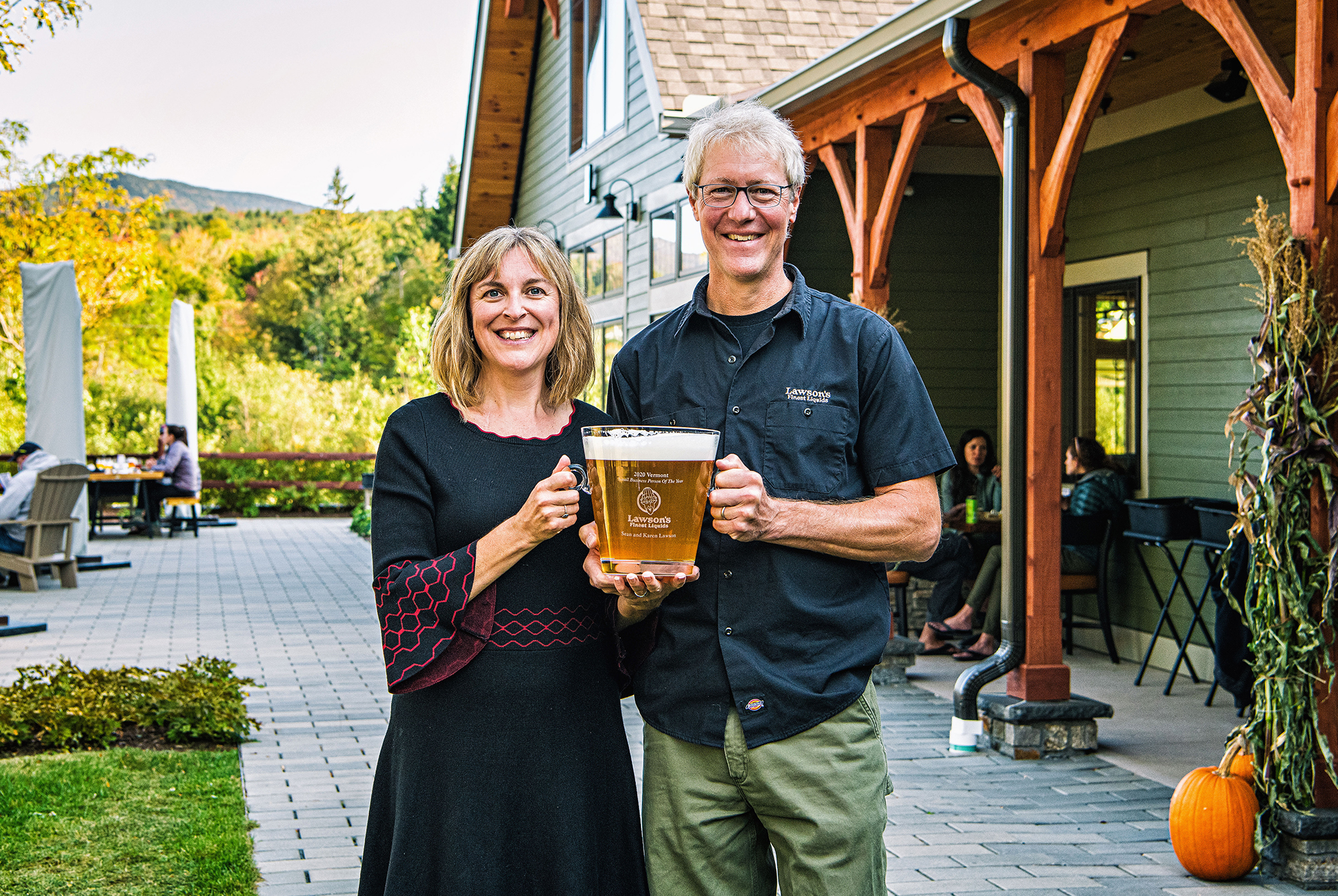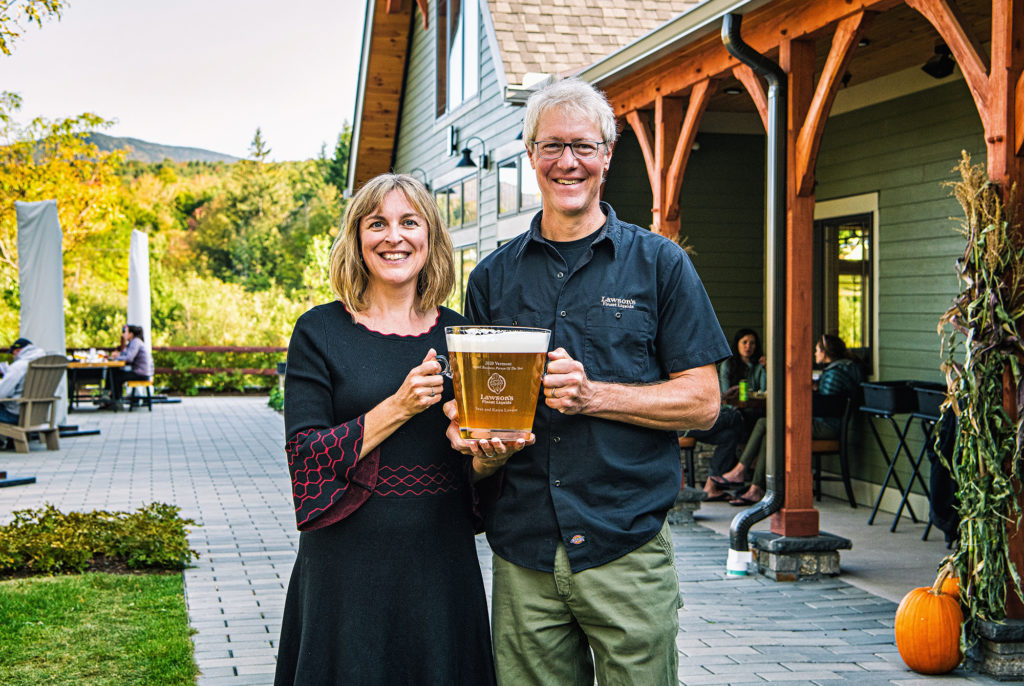 Another Vermont craft beer staple is Lawson's Finest Liquids. Founded by husband and wife Sean and Karen Lawson in 2008, Lawson's Finest Liquids produces a diverse lineup of beer. Which might be surprising to some.
Though the brewery has long been praised for its hoppy beers Sip of Sunshine and the Super Session series, Lawson's exploration in maple stouts combines Vermont's syrup history with modern craft beer drinkers' sensibilities.
Not only does Lawnson's produce excellent beers, but it has also become a significant part of its local community. Lawson's is a member of the Vermont Businesses for Social Responsibility as well as the Mad River Valley Chamber.
Zero Gravity Craft Brewery
716 Pine St, Burlington, VT | (802) 497-0054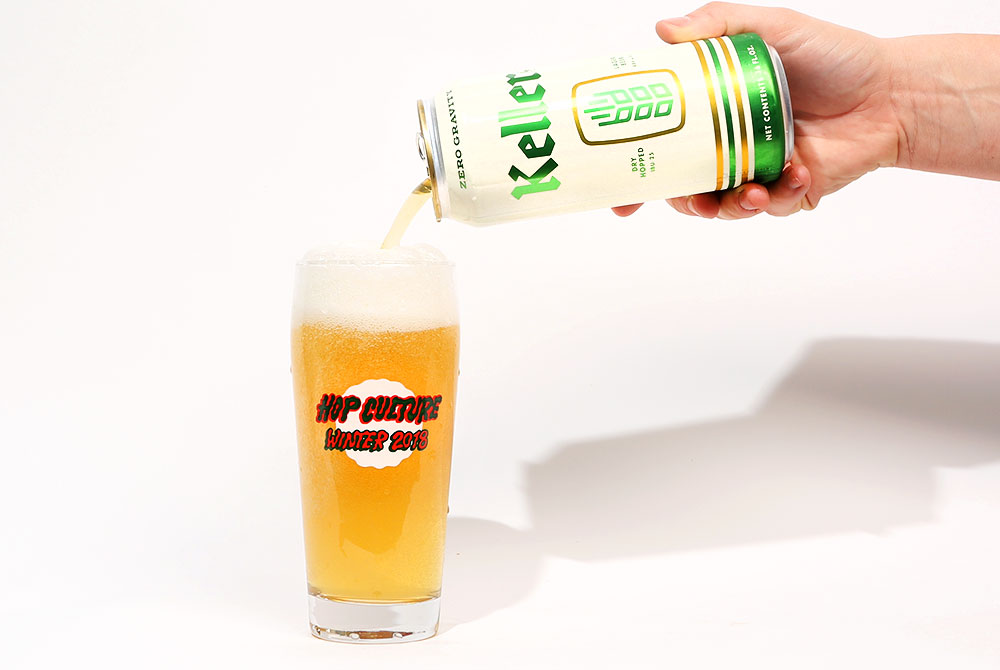 Zero Gravity captures the wild beauty of Vermont in each beer. And the Burlington-based brewery is committed to keeping that beauty alive. Zero Gravity is a 1% for the Planet member and has crafted several mission-driven beers raising money and awareness for social justice issues.
Following the mantra, the brewery even launched a new non-alcoholic brand in 2021 called Rescue Club.
Zero Gravity has led with charming can designs and engaging photography. Each Instagram photo has us wishing we could take a hike or hit the beach with the Zero Gravity team. With a Zero Gravity beer, of course. A couple which we've named to our "Best Beers to Drink in Summer" and "Best Beers to Drink in Winter" lists.
The brewery doesn't have the same hype cachet as some of the previously mentioned breweries, but their products are excellent and consistent. Green State Lager and Little Wolf are two beers we'd perennially keep in our party cooler.
Lost Nation Brewing
87 Creamery Rd, Morrisville, VT | (802) 851-8041
Founded in 2013, Lost Nation is another brewery that may not populate your Instagram feed but remains a well-respected member of the Vermont brewing scene. Lost Nation's beers tend to be more rustic and traditional, channeling the tree-filled woods of its home state.
The simply titled Gose is one of the best examples of the tart German-style beer in the country while Mosaic IPA is a balanced beer that feels both historic and exceedingly modern.
This unerring dedication to European styles may feel stubborn, but it's that commitment that has led Lost Nation to be one of the best breweries in Vermont.
Red Clover Ale Co.
43 Center St, Brandon, VT | (802) 465-8412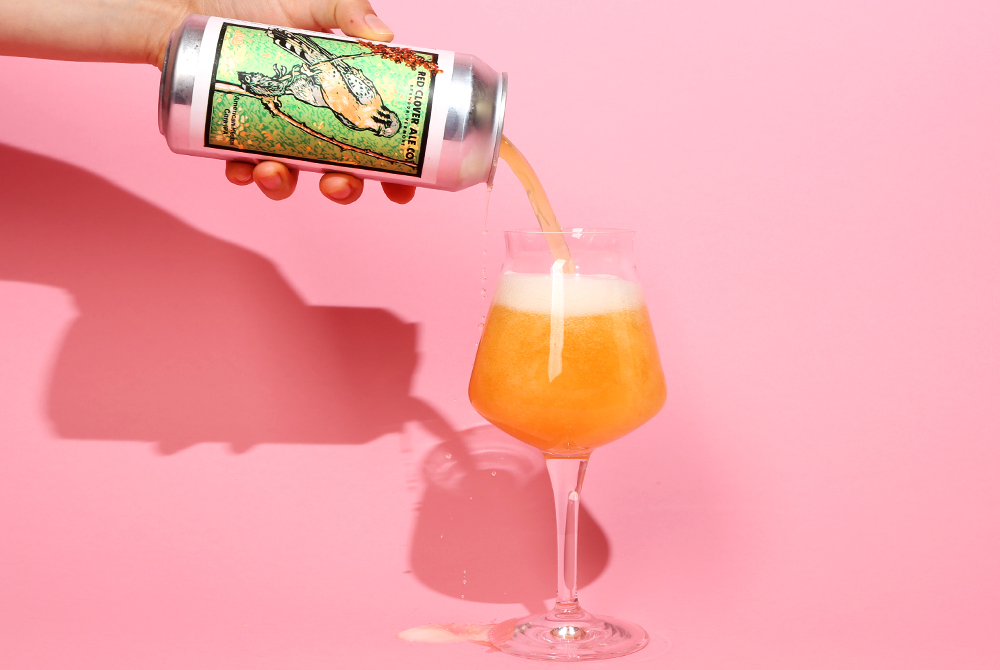 As one of the newer craft breweries in Vermont, four-year-old Red Clover Ale Co. may seem like a strange addition alongside much more established breweries. But make no mistake, the Brandon, VT, brewery is the real deal.
Founded by three brothers-in-law, Red Clover Ale Co. excels at gentle, subtle hazy IPAs—picking up the baton from Foam Brewers. Moreover, Red Clover's founders channel their family history in farming to produce fresh, locally inspired beers. The tap list is varied and any visitor will find something that pleases their palate—from a superbly balanced New England IPA to an unfussy Vienna Lager.
Red Clover Ale Co. signifies the latest crop of breweries in Vermont. They're small, driven by local supporters, and passionate about their craft. They forgo bombast for balance. And, they're unpretentious in their pursuit of something special. We named Red Clover Ale Co. one of the best new breweries in the US for 2019 and we imagine they'll remain one of the best craft breweries in Vermont for years to come.
Wunderkammer Bier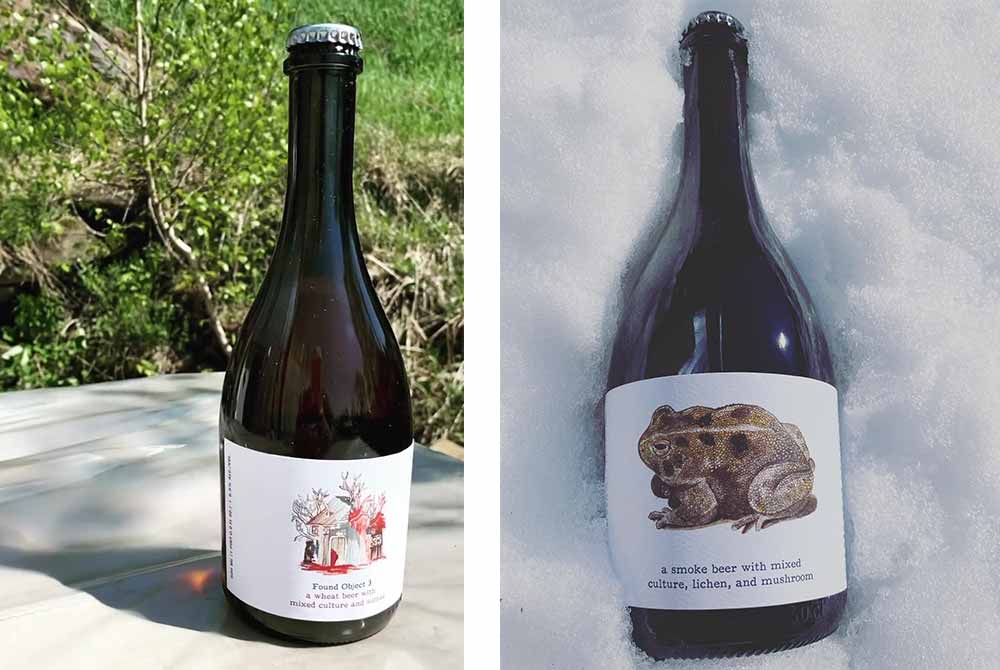 Wunderkammer Bier may just be the best brewery you've never heard of. Why? Well, it's really all in the name. In German, Wunderkammer translates to "Cabinet of Curiosities or Wonder."
Wunderkammer founder Vasilios Gletsos, who also works as the head brewer at Hill Farmstead, started the brewery as a side project to inject the many wondrous beauties of the world into bottles of beer.
One could say the idea germinated after Gletsos spent time at home brewing with plants he gathered from his garden.
The world around Gletsos gives him inspiration. He often gets the ideas for Wunderkammer's beers just by taking walks through the woods, letting the ingredients around speak to him.
For example, Found Object 3, a mixed-culture wheat beer with sumac. Or the simply named "a smoke beer with mixed culture, lichen, and mushroom."
You get the idea.
These are beers made from the earth around us.
Which is almost ironic considering it can be pretty tough to forage one of these bottles. Made in small batches and released throughout Vermont at bottle shops, bars, and restaurants, Wunderkammer Bier doesn't have a taproom per se. But we can confidently say Gletsos' beers are so exquisite that it's worth hunting one down.
We recommend paying attention to the brewery's Instagram page @wunderkammerbier for updates on where to find Gletsos' next epic creation.
Hermit Thrush Brewery
29 High St #101c, Brattleboro, VT 05301 | (802) 257-2337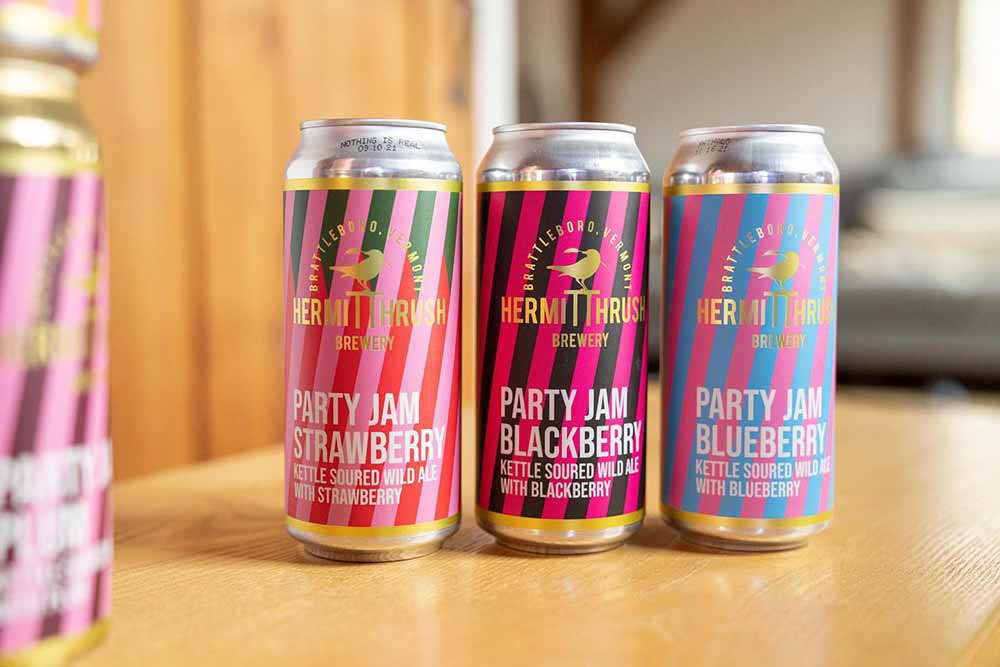 "New American Sours | 100% Wild Yeast." Those are the first words you encounter when visiting Hermit Thrush's homepage. How often do you find a brewery proudly proclaiming to brew sour beer? In the literal land of New England IPAs, Hermit Thrush stands out like…well, its eponymous hermit thrush, a North American songbird.
Poetic, considering all of Hermit Thrush's sours literally and figuratively represent a time and a place. Since 2014, the Brattleboro-based brewery has brewed beer with only wild Brattleboro mixed culture yeast.
As the brewery likes to say, theirs is a "brewhouse fueled by wood, not fossils." And it reflects across their portfolio.
Beers like Brattlebeer, a sour golden ale aged in an oak foudre for 18 months with Dutton Farm raspberries and apples. Or the barrel-aged sour golden ale called Golden Rays of Friendship, a collab with renowned beer bar Tørst in Brooklyn, that attempts to capture friendship and "sun rays in an old attic." Or one of our favorite dessert-inspired sour series called Party Jam.
These are beers with terroir, a sense of place and a sense of memory that you'd be hard pressed to find anywhere else.
Four Quarters Brewing
70 Main St, Winooski, VT 05404 | (802) 391-9120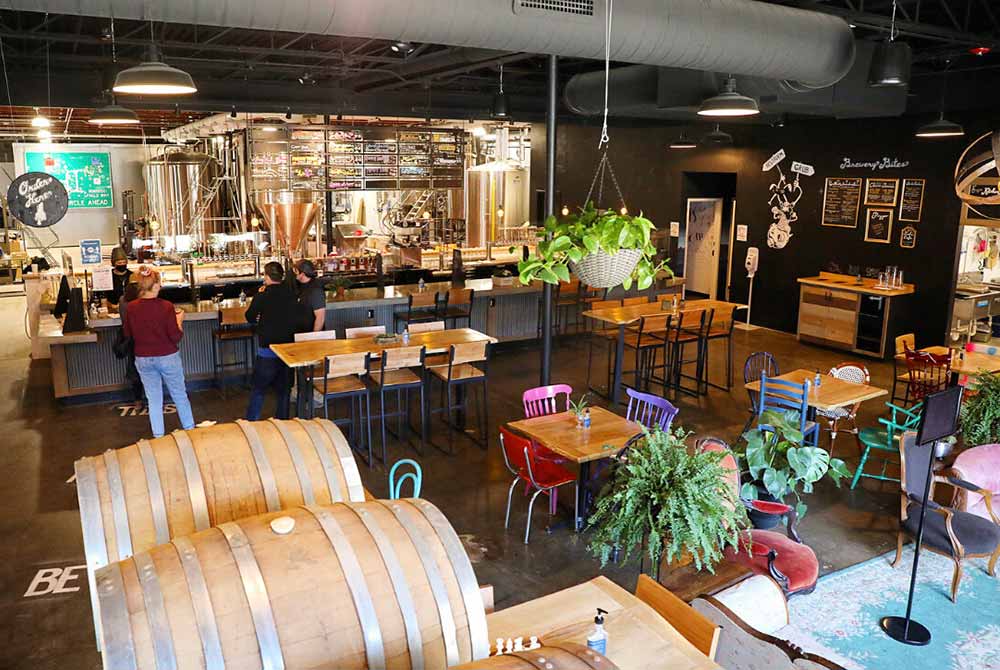 Situated in the heart of Winooski, VT, Four Quarters Brewing specializes in sours, IPAs, and stouts, often focused on local ingredients. Founded in 2014, the 10BBL brewhouse may represent the Vermont drinking experience at its finest.
Plop down at one of the wooden tables, order a Winooski Centennial Ale (an IPA made with Centennial hops from Champlain Valley hops to celebrate Winooski's 100 years as a city), and tuck into a meat and cheese plate served on a slate board with all the accoutrement.
Seriously, if you're looking for the epitome of beer and food in Vermont, you must visit Four Quarters.
River Roost Brewery
230 S Main St, Hartford, VT 05001 | (802) 698-8715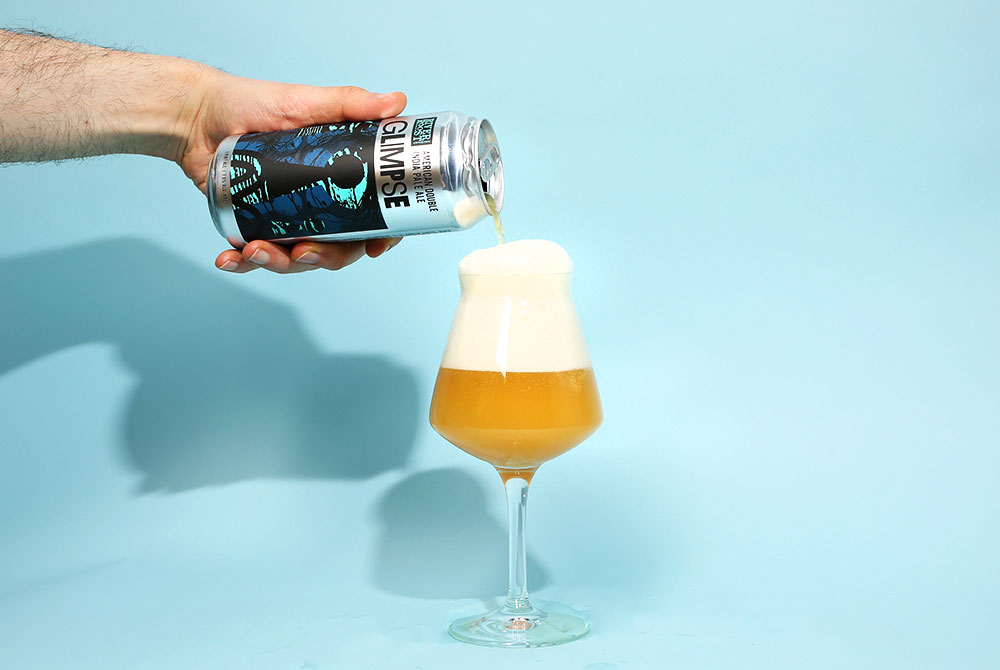 Opened in early 2016, River Roost came from the brain of Mark Babson, formerly a brewer at Magic Hat. With River Roost, Babson has the freedom to flex his serious hazy IPA muscles. If the Alchemist has been credited with starting the New England-style IPA, then River Roost should be acknowledged as perfecting and even elevating the style.
Favorites include: Martian Moon House, Más Verde, Mo'rilla, and Glimpse.
But don't sleep on the bottle selection either, stocked with mixed-culture saison sleeping beauties. For instance, As Fate Would Have It, a mixed-culture saison aged in oak casks with lime zest. Or For All We Know, a blended mixed-culture saison aged in Sauvignon Blanc barrels.
Consider River Roost a part of the new guard of breweries in Vermont, pushing the thresholds and putting this tiny state on the craft beer map for the future.
Liked this article? Sign up for our newsletter to get the best craft beer writing on the web delivered straight to your inbox.