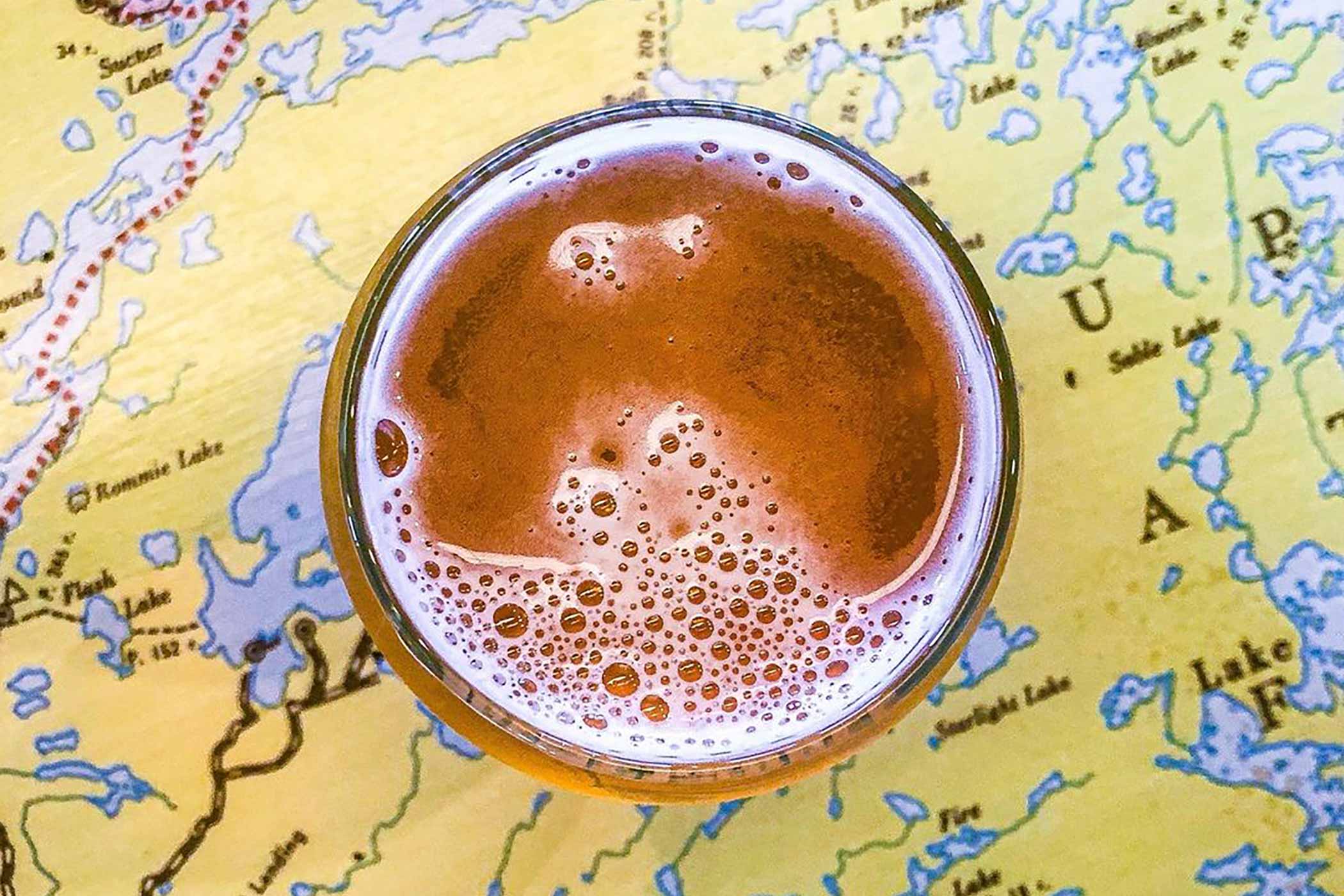 Photography courtesy of Bent Paddle Brewing Company
This week thousands of folks working in craft beer will descend on Minneapolis, MN, for the annual Craft Brewers Conference. This is America's largest craft beer industry gathering of the year. So there must be a reason that the Brewer's Association chose the largest city in Minnesota as the spot for one of their first in-person events of the year. Because despite what people may think of the Midwest, Minnesota is actually a real treasure trove, full of James Beard Award-winning restaurants, renowned music clubs (hello, First Avenue), top-rated taprooms, and Prince.
Enough said.
Okay, I should probably make a disclaimer here: Although I live in Oakland, CA, I was born in Minneapolis, so I may be a bit biased. But I've seen the city grow so much in the past thirty-three years, driven largely by an influx of amazing breweries.
The Land of 10,000 Beers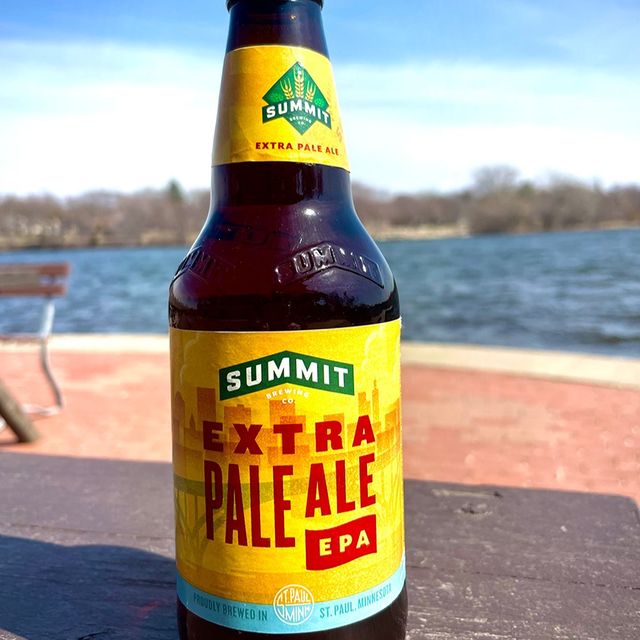 Look, Minnesota earned the nickname "Land of 10,000 Lakes" (it's actually 14,380, according to the MNDNR database. Although, who's counting?), but maybe we should change it to "Land of 10,000 Beers."
As of 2020, according to the Brewers Association, 271 breweries called Minnesota home—good enough to rank 15th in the country for most breweries. Not too shabby for a Midwestern state huh?
Plenty of reasons exist to visit Minnesota.
You could be catching a show at the historic rock venue First Avenue, heading up to the Boundary Waters for a camping adventure along Lake Superior (the second largest lake in the world by surface area), or going fishing or boating on one of the almost 15,000 lakes.
Or you could be enjoying all the fried food on a stick you can handle at the Minnesota State Fair (the second largest in the country behind only Texas), journeying up to the start of the mighty Mississippi River (fun fact: it takes a raindrop 91 days to travel from Lake Itasca to the Gulf of Mexico), or for some crazy reason braving the Minnesota winter to ski or snowshoe.
Regardless of how you spend your time in Minnesota, make sure you add one or two of these breweries onto your must-stop list.
If you can't tell by now, I know a lot of random facts about Minnesota because I love my home state. I'd visit for any of the reasons above, but the breweries that have cropped up in the North Star State have now made it a drinking destination in its own right.
And hey, I'm not the only one that agrees, right? Thank you, Brewers Association, for giving Minnesota the love it deserves.
The 12 Best Breweries in Minnesota
Junkyard Brewing Co.
1416 1st Ave N, Moorhead, MN | (701) 936-5545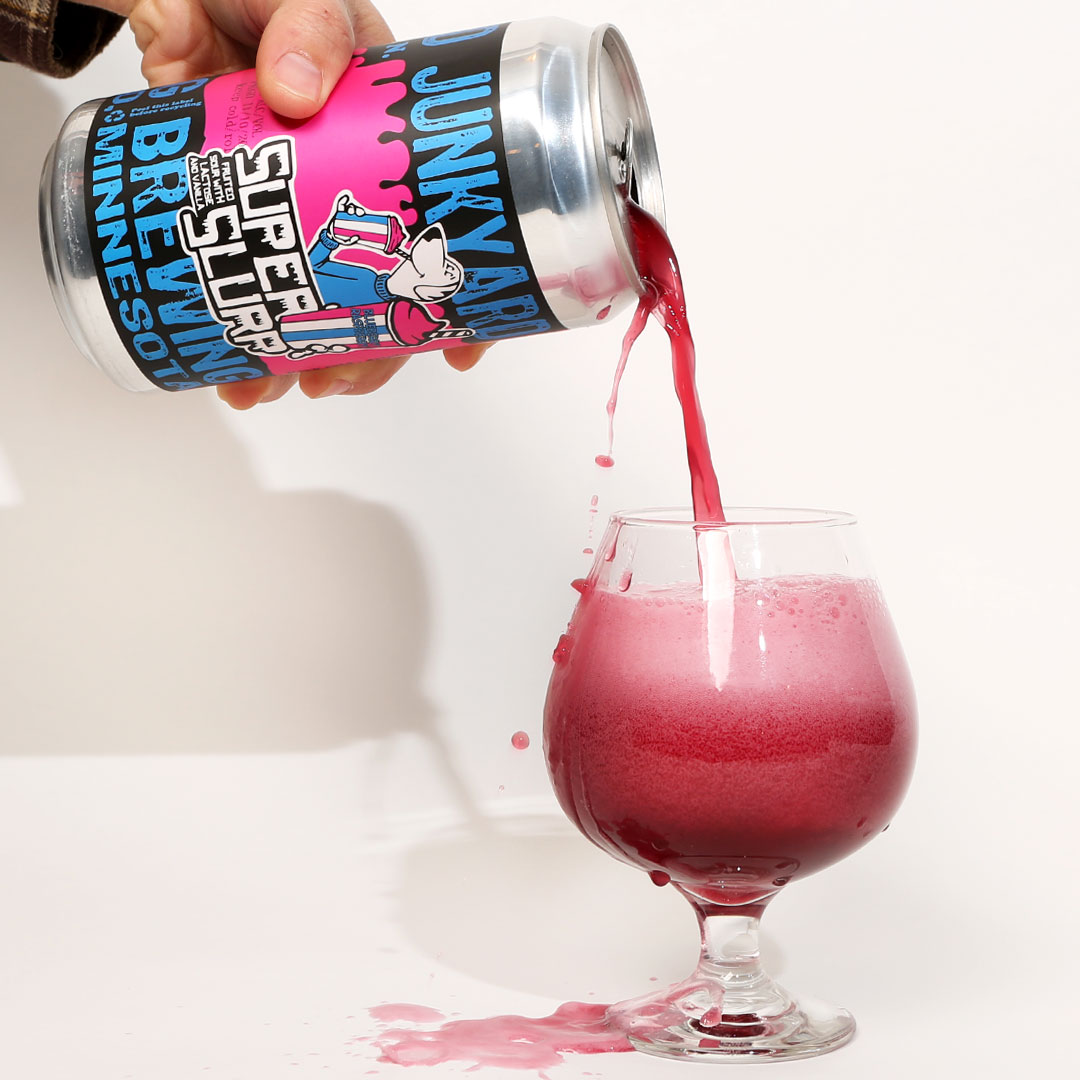 One of our "10 Best Breweries to Watch in 2019," Junkyard Brewing has only continued to impress us over the years with its heavily hopped double IPAs, juicy fruited sours, and pastry stouts.
While the coasts have typically dominated the last couple years of craft beer discourse, there's been a renewed focus on less typical destinations. Brooklyn, Los Angeles, and New England have been key locales for all things hazy, pastry, and fruited. But, folks like Prison Pals in Florida, Weathered Souls in Texas (and soon North Carolina), and 450 North in Indiana have taken social media by storm over the last few years.
If you're looking for the next frontier in craft beer, it might be on the border between North Dakota and Minnesota. Junkyard Brewing Co. and Drekker Brewing Co. are less than a three-mile drive apart, with Junkyard on the Minnesota side and Drekker in North Dakota. And the two Midwest spots are among the most sought-after breweries on social media.
To put it simply: Junkyard brews hype beer. Those aforementioned crazy IPAs, sours, and stouts dominate here.
But there is also a love for nostalgia and decadence packaged in brightly colored labels and stubby crowlers. The difference is that Junkyard succeeds where others falter. We've tried plenty of uninteresting, bog-standard New England IPAs and kettle sours. Junkyard's are genuinely delicious and a ton of fun. Things aren't taken seriously; there's no need to overanalyze a Junkyard beer. Simply crack open one of the 750ml crowlers with a few friends and enjoy the evening.
BlackStack Brewing
755 Prior Ave N, St. Paul, MN | (651) 808-0747
Sort of a hidden gem in the craft beer scene, BlackStack Brewing in St. Paul, MN, is owned and operated by the Johnson family. These are warm, genuine, hard-working folks who emulate what it means to be "Minnesota nice."
Happy people make happy beer. And the beer here is certainly phenomenal, ranging from the crazy to the hype to the classic. For instance, Wild Times, a bourbon, rum and wine barrel-aged golden sour with passionfruit that looks more like an orange wine. Or Strata & Chill, a single-hop cold IPA. Or Well Received, a funky foeder pilsner with Riwaka.
Plus, the taproom space is exquisite. Built into an old canning factory, BlackStack's renovated space includes 20,000 sq ft of an "industrial cathedral-meets-modern museum," as the brewery writes on its website. Here you'll find board games aplenty, trivia nights, live music, and sports games on the huge screen.
Wandering into BlackStack is like coming home. It's warm and comforting, and every beer is served up with a smile. Happy people make happy beer, and we promise you'll be happy here.
Castle Danger Brewing
17 7th St, Two Harbors, MN | (218) 834-5800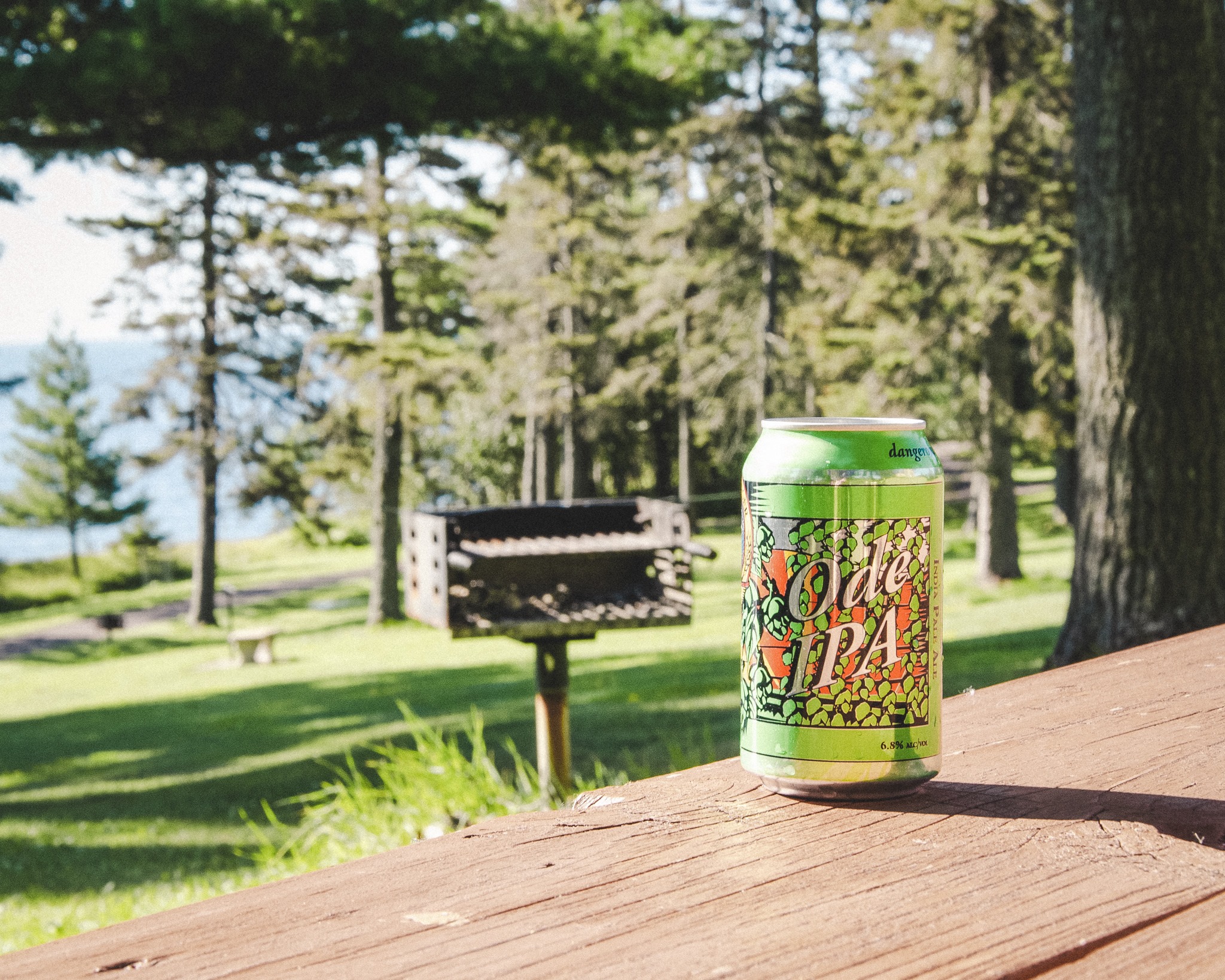 Underrated, under-the-radar, and most importantly off the beaten trail—all words that could be used to describe Castle Danger. Yes, you'll probably need to get in your car and drive a few hours for this one. But trust us, it's worth it.
Located in a tiny town on the North Shore of Lake Superior, Castle Danger Brewery specializes in dangerously good ales. This is a destination brewery as much about embracing the experience of Minnesota's North Shore as it is enjoying expertly crafted beer coming off of their 30-bbl brewing system.
Castle Danger strives to capture the crash of the waves off the Great Lake, the outdoor adventure in the woods, the millions of stars seen in the sky, the time spent sitting by a campfire at the cabin, or the scenic drive all inside of a can. I'm from Minnesota and my parents currently live on the North Shore in Duluth, MN, about a 20-minute ride away from Castle Danger, so we adore this tiny taproom (my dad almost always has something from Castle Danger in the fridge).
Why do we love this place so much? It's rare that a brewery can truly emulate the iconic spirit of an entire state throughout all of its beers, but Castle Danger manages to deftly take the life (and crystal clear water) of Lake Superior and transform it into amazing beer.
Bent Paddle Brewing Co.
1832 W. Michigan St, Duluth, MN | (218) 279-2722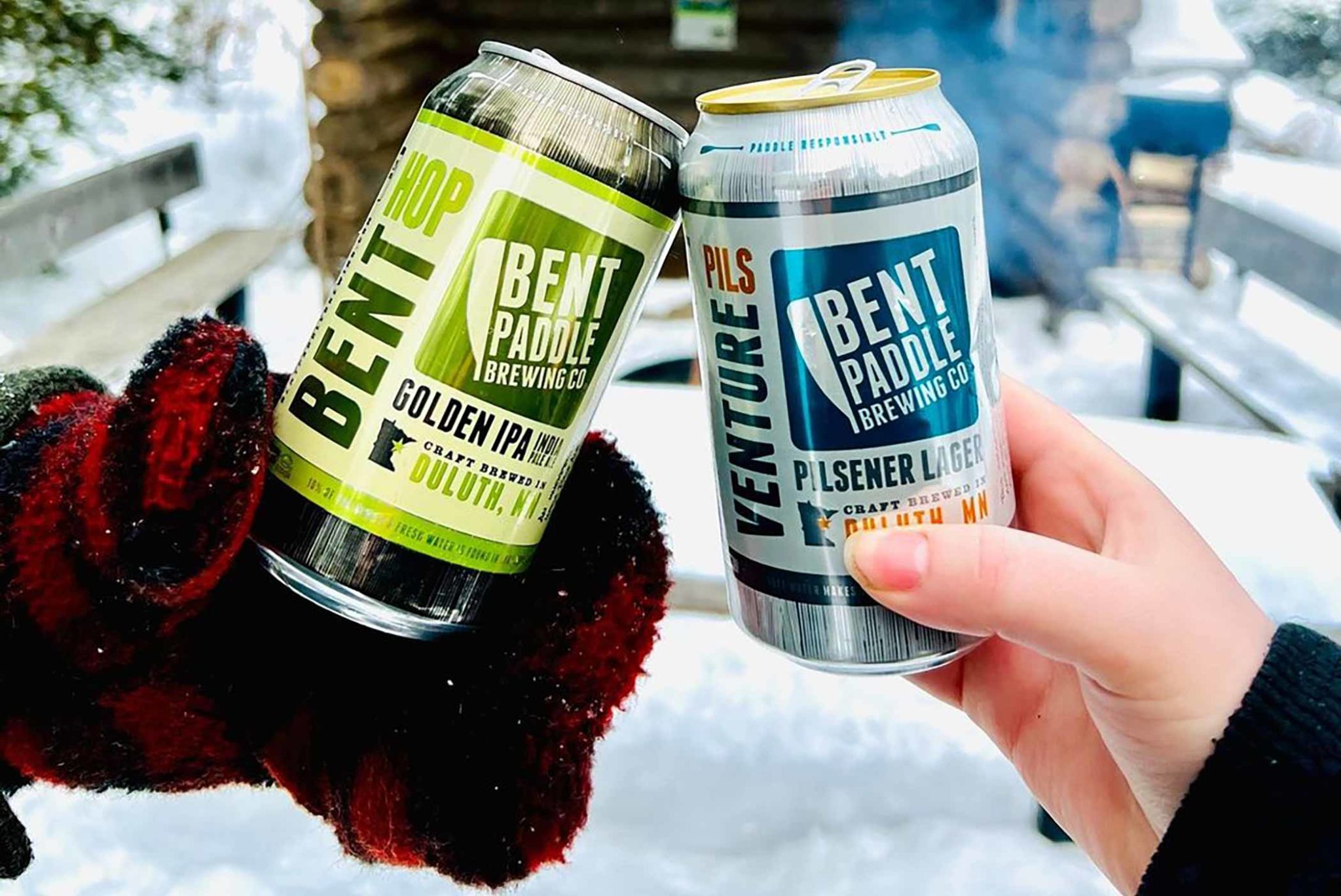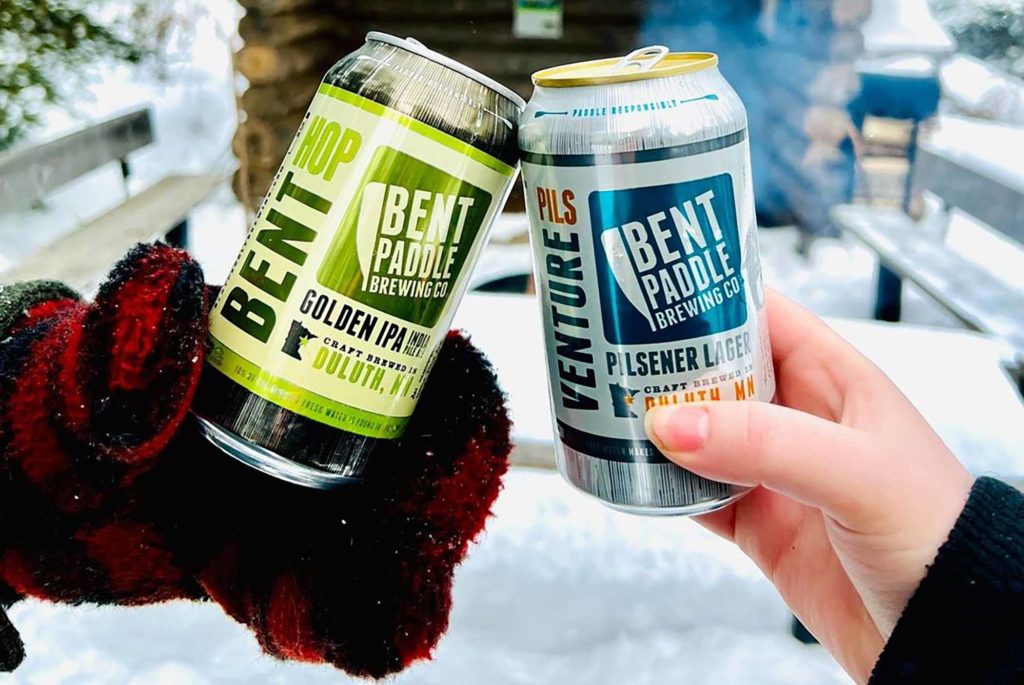 If you're already in Two Harbors to visit Castle Danger, then Bent Paddle is just a hop, skip, and a boat (or car) ride away.
So the story goes, the Duluth, Minnesota-based brewery gets its name from the bent canoe paddle that co-founder Bryon Tonnis used to mix his mash. Although it launched in 2013, the brewery opened up a brand new taproom in April 2018, making it one of the coolest places to drink around the Great Lakes.
Committed to "sustainability for our business, employees, the environment, and the greater community," Bent Paddle has a mission that we're excited to support.
We named Bent paddle one of our "15 Best Breweries to Watch in 2019," because the brewery churns out just really solid beers. You won't find the hypest IPAs or fruited sours here. Rather you'll stumble upon exceptional takes on the classics with a few innovative surprises.
For instance, one of our favorites is 14°, an amber ale almost like an English-style bitter that goes great in the winter around a campfire. Or Kanū, a session pale ale perfect for packing up in the cooler for your camping trip. Or Roasty Toasty Porter, named best in show in a blind taste-test competition by the Minnesota Craft Brewers Guild last year.
These are honest-to-goodness beers made by honest-to-goodness Minnesotans. What more could you ask for, seriously?
Bauhaus Brew Labs
1315 Tyler St NE, Minneapolis, MN | (612) 276-6911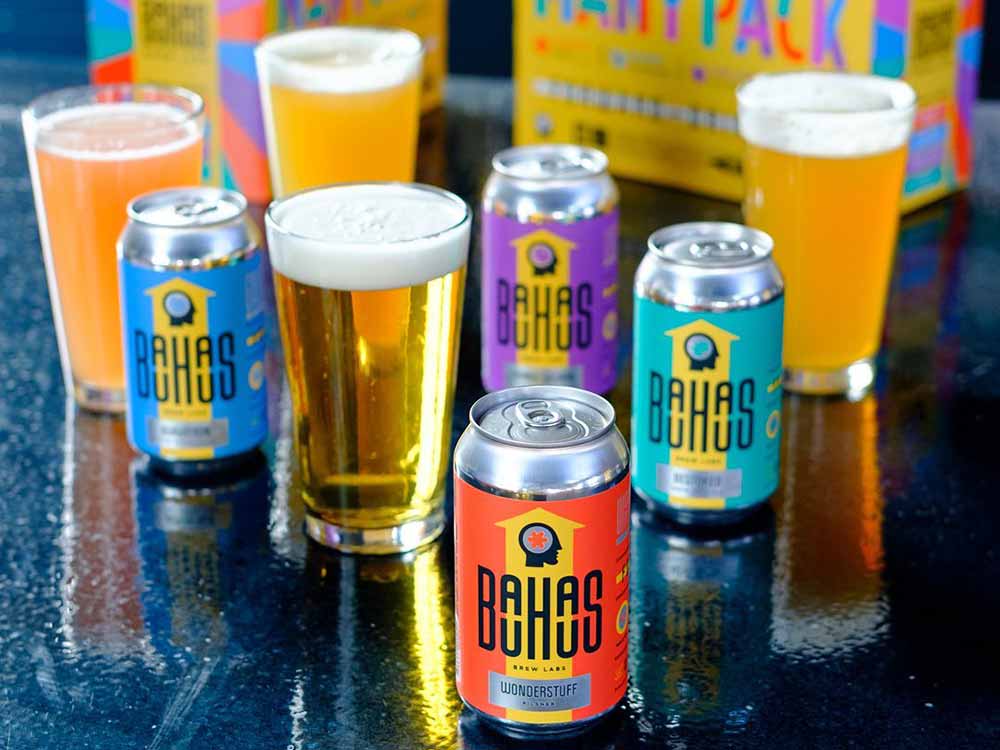 I first came across Bauhaus Brew Labs when I ran a race that started and ended at the taproom. A part of the Minnesota Brewery Running Series, the competition sent us running past breweries in Northeast Minneapolis. After the race, we all enjoyed a couple pints from this German-inspired brewery.
Don't be fooled though. While Bauhaus Brew Labs takes inspiration from Germany (think Märzen during Oktoberfest, a year-round Bohemian-style pilsner, and more) you'll find a whole host of beers pleasing to the American palate. For example, Bestoked, a West Coast-style IPA, or Lounge Lizard, a hazy IPA.
They also have a non-alcoholic beer line and gluten-free hard seltzer series.
Fair State Brewing Cooperative
2506 NE Central Ave, Minneapolis, MN | (612) 444-3209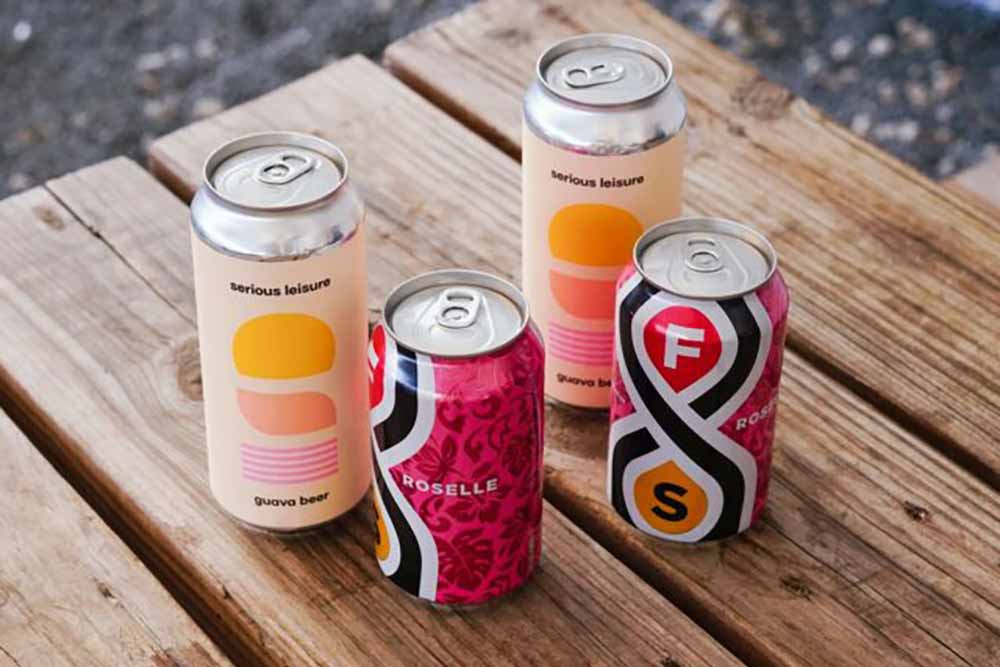 Fair State follows a unique model. On September 6, 2014, Fair State Co-op became the first cooperatively owned brewery in Minnesota. And only the third in the country. Considered a cooperative, Fair State actually allows fans to buy into the brewery. Becoming one of the over 2,000 members allows you to help design beer recipes, pick products for beers, enjoy an endless happy hour, get exclusive discounts, attend member-only events, have special access to beers, volunteer through the Cooperates program, and become friends with other members and the staff.
Founders Evan Sallee, Niko Tonks, and Matt Hauck, who met while playing rugby for rival teams, wanted the brewery to be a place where consumers could connect with brewers. In essence, they wanted it to be not just a community space, but also a community-run brewery.
The result?
Here you'll find collaboration across the board. Which becomes readily apparent when you take a look at the taplist. It's extensive and bursting with pretty much every single style across the map. Everything including barrel-aged English-style barleywines, IPAs, Belgian-style beers, saisons, hazies, mixed-fermentation, barrel-aged stouts, German-style beers, kettle sours, and more.
If you're with a big group, this is the perfect place to visit because we guarantee you'll be able to find a beer for everyone.
And that's kind of what Fair State is all about. Beer for everyone. Beer for the people.
Fulton Beer
414 6th Ave N Minneapolis, MN | (612) 333-3208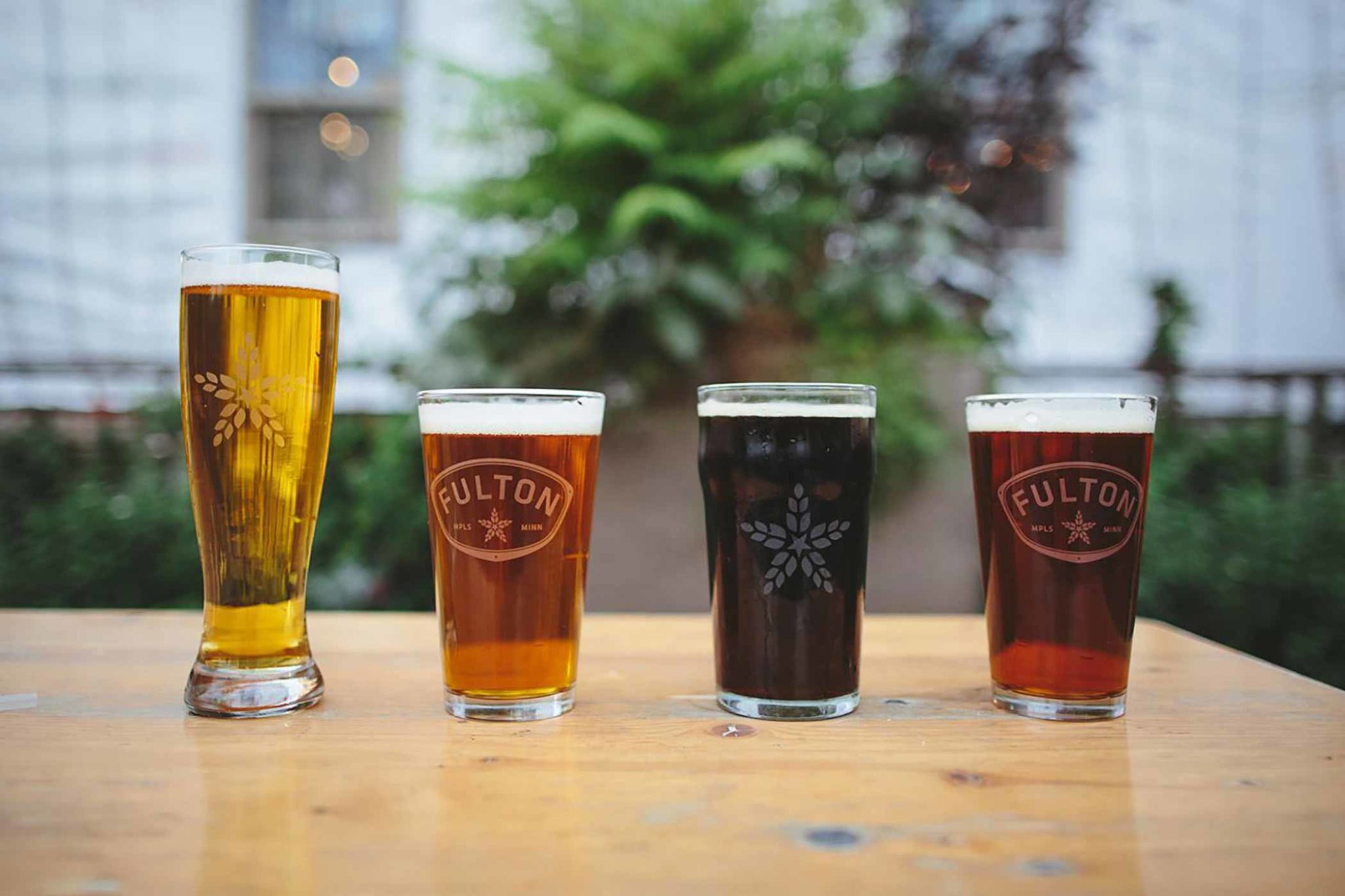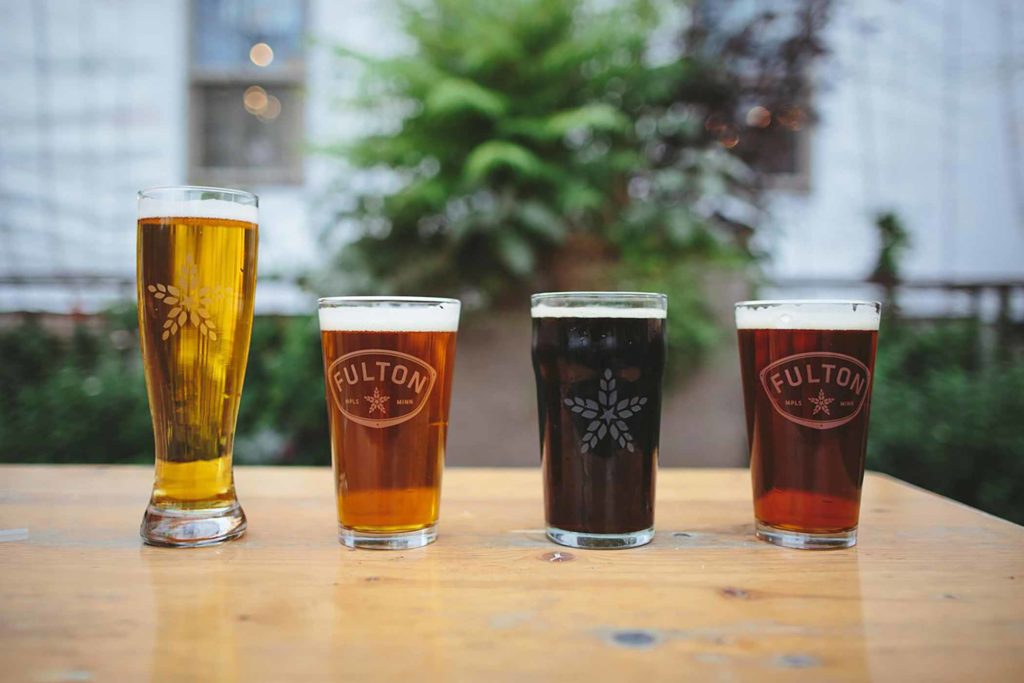 Fulton is an institution in Minnesota. It's a classic American craft beer story. Started in 2009 out of a South Minneapolis garage, Fulton founders Ryan Petzo, Jim Diley, and Brian Hoffman built the brewery into Minneapolis' first taproom (when it officially opened in 2011).
Fulton's one of the top IPA breweries in the state from its flagship Sweet Child of Vine to the award-winning 300 Mosaic IPA.
But you'll also find classics such as The Lonely Blonde, Chill City Chugger golden lager, and Northern Standard amber lager, among others.
This is just a damn good brewery that has been around the Northeast Minneapolis block.
Going to Minnesota without stopping at Fulton would be like going to Minnesota without seeing one lake; it's impossible.
Lift Bridge Brewery
1900 Tower Dr W, Stillwater, MN | (888) 430-2337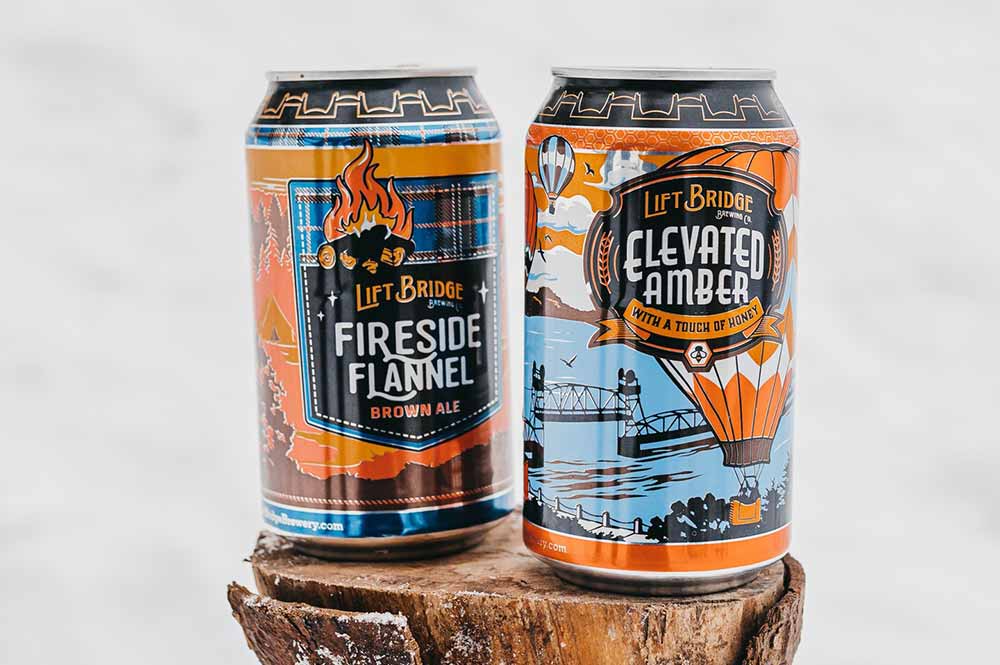 Lift Bridge exemplifies Minnesota, often harkening back to the state's rural roots through its beers. For example, Farm Girl Saison, Lift Bridge's flagship that incorporates golden malts, wheat, and oats for a true taste of the Midwest.
Located in Stillwater, a town sitting on the St. Croix river about a half hour drive from Minneaoplis, Lift Bridge is the perfect place to visit in the summer. Take a stroll through the Birthplace of Minnesota, hop aboard an authentic paddle wheel riverboat, and end up in Lift Bridge's taproom to sip on beers as rich in history as the entire town.
Modist Brewing
505 N 3rd St, Minneapolis, MN | (612) 454-0258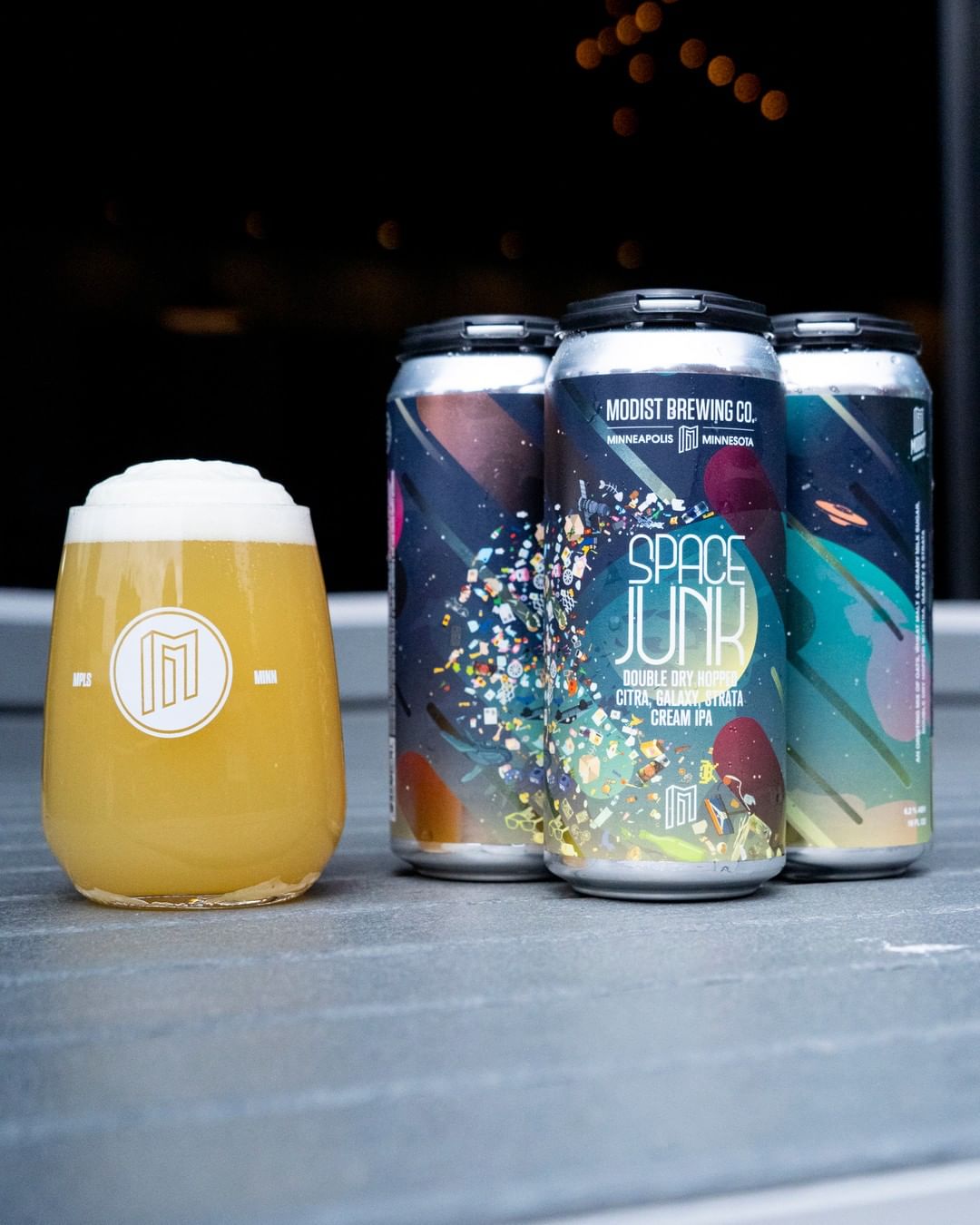 One of Minnesota's most innovative breweries, Modist wants to buck the trend. Both with its beers and its taproom. Here you'll find bold beers with intriguing ingredients.
"We make alternative beers," Modist boldly claims on its website.
Such as Space Junk, a double dry-hopped cream IPA orbiting a galaxy of oats, wheat, malt, creamy milk sugar, and Citra, Galaxy, and Strata hops.
Or Dreamyard, a beer brewed entirely from oats and wheat malts and hopped with Citra and Sultana.
All in a space that makes the impossible possible. Focused on creativity and experimentation, Modist doesn't follow traditional style guidelines, but rather looks to hit a specific flavor or experience with each of its beers.
That means Modist literally built a custom brewhouse to make the beers they wanted. For example, the brewhouse includes the region's first mash filter, a piece of equipment that allows Modist Head Brewer and Co-Founder Keigan Knee to use any grain he wants in any percentage with only a fraction of the water used in a traditional brewery.
This is just an uber cool brewery at the vanguard of the craft beer scene. We expect big things from Modist in the future.
Summit Brewing Company
910 Montreal Cir, St. Paul, MN | (651) 265-7800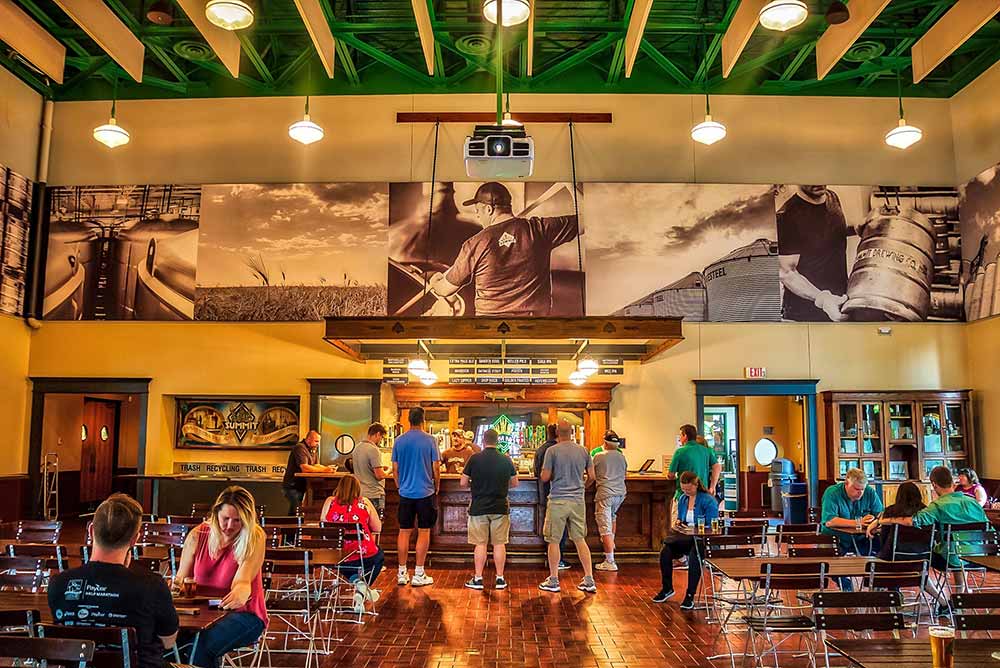 If you're looking for a staple in Minnesota craft beer, you've found it at Summit. Consider Summit the godfather of craft beer in the "Land of 10,000 Lakes." Long before breweries like Modist or Bauhaus Brew Labs came on to the scene, Summit held down the fort.
With beers like Extra Pale Ale and Oatmeal Stout leading the way, building a foundation for solid brewing in Minnesota.
Still, the brewery manages to stay up with the cool kids with limited releases. For instance, a Great Northern Porter, Elderflower IPA, or Cabin Crusher Kölsch-style ale with lemon.
Visit the Ratskeller, Summit's St. Paul taproom, for special taproom-only beers and a Minnesota cabin-cum-great-nothern-lodge-type vibe.
Surly Brewing
520 Malcolm Ave SE, Minneapolis MN | (763) 999-4040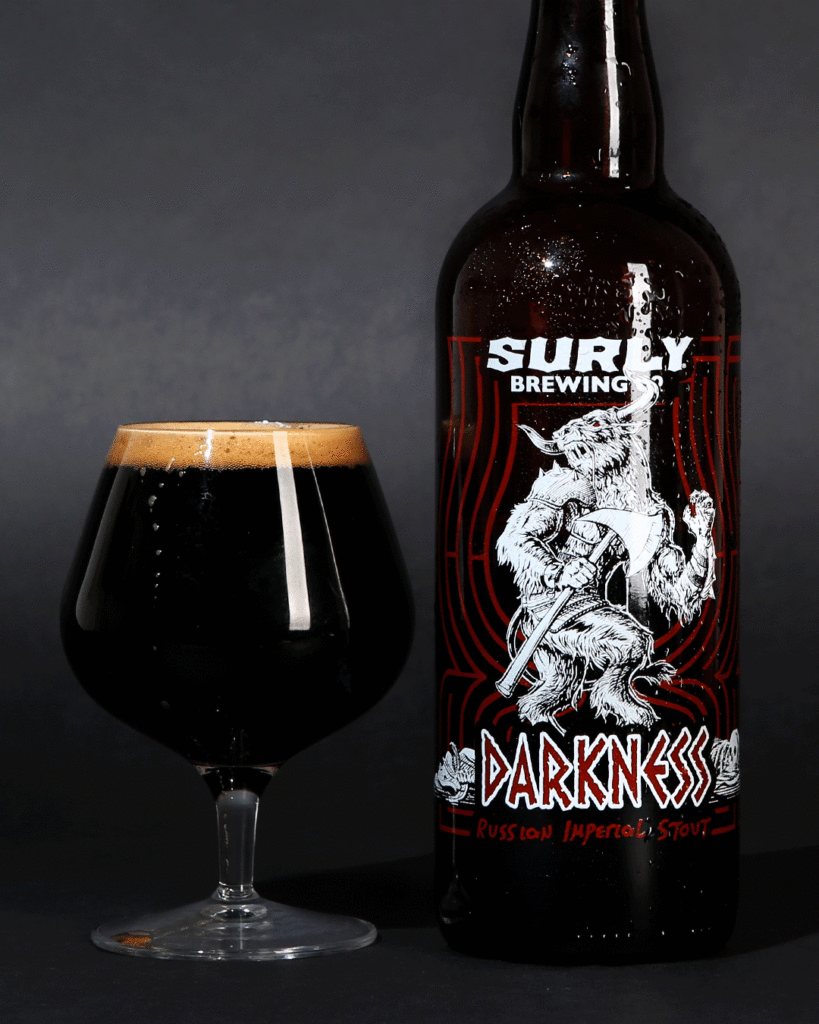 Most likely, when you think of Minnesota and beer, the name Surly probably comes to mind. In fact, I bet if I asked you to name one brewery in Minnesota, most would come up with Surly.
Some might call it rude how hits like Furious, Todd the Axe Man, Pentagram, and the coveted Darkness have incited such a devout following. We call it the mark of a spirited brewery.
Surly just does everything bigger and better.
True to form, in 2014, Surly opened a ginormous 50,000-sq-ft facility, including a full-service restaurant, outdoor beer garden, and patio with yard games.
This is a fun place to hang outside on a beautiful Minnesota summer day or inside on a chilly Minnesota winter night.
Urban Growler Brewing Company
2325 Endicott St, St Paul, MN | (651) 340-5793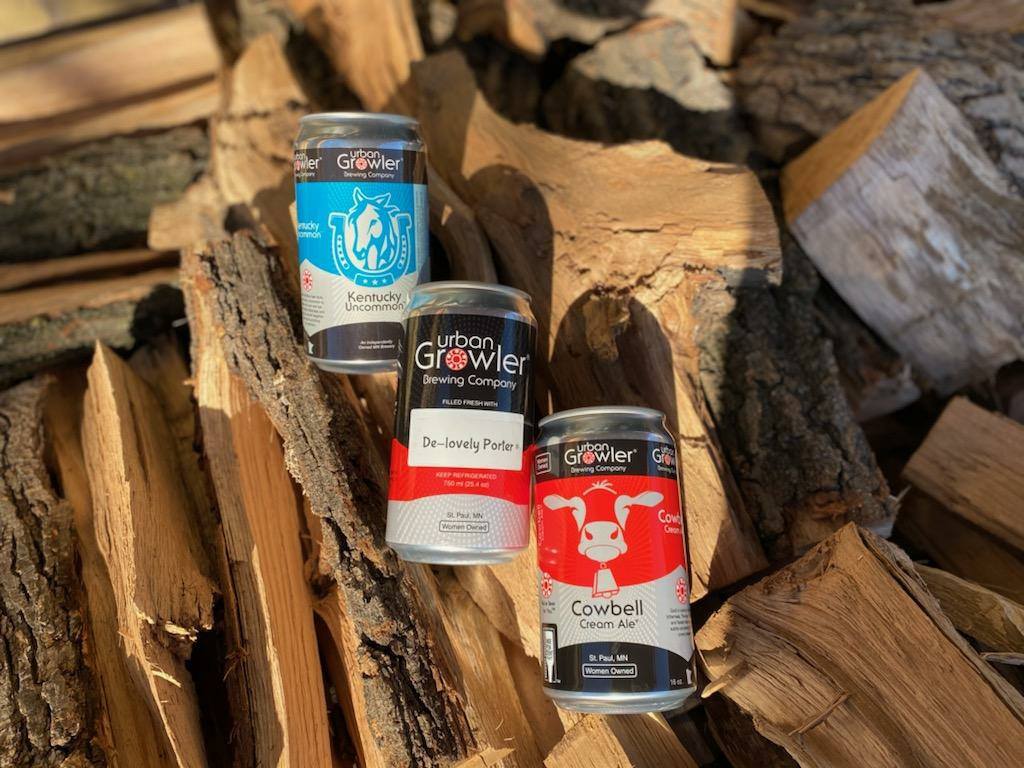 The first women-owned craft brewery in Minnesota also happens to be Queer owned. Helmed by partners Jill Pavlak and Deb Loch, Urban Growler Brewing Co. is the perfect example of how to break through barriers in this industry. Pavlak and Loch had a dream: To open a brewery. But, banks wouldn't take them seriously. "We heard ridiculous things like, 'How will you girls carry those big heavy bags of grain? How will women your age keep those late-night hours? What if you get divorced?… Would you ask that of a heterosexual couple?" said Pavlak in an article for October magazine. But, the couple never quit.
They brewed beer, printed t-shirts, sold shares in their future brewery, and raised over $500,000. Still, the banks turned them down. Finally, at the suggestion of a friend, the ladies visited Pioneer Bank in Mankato, MN, and secured their loan. Seven years later Urban Growler has become a beacon in the industry. Their annual Pride beer Let's Dance, a lavender lemon summer ale, celebrates the queer community. But, it's really the story here of perseverance and tenacity that makes Urban Growler such a special place.
Well that, and of course, the flagship Cowbell Cream Ale. Chockfull of speciality malt and flaked maize, this cream ale is a thirst quencher. "A lawnmower beer that wiill leave you wanting more," writes Urban Growler on its website "No worries, just yell "I need more Cowbell!" 


We need more beers like Cowbell and we need more breweries like Urban Growlers in our lives.