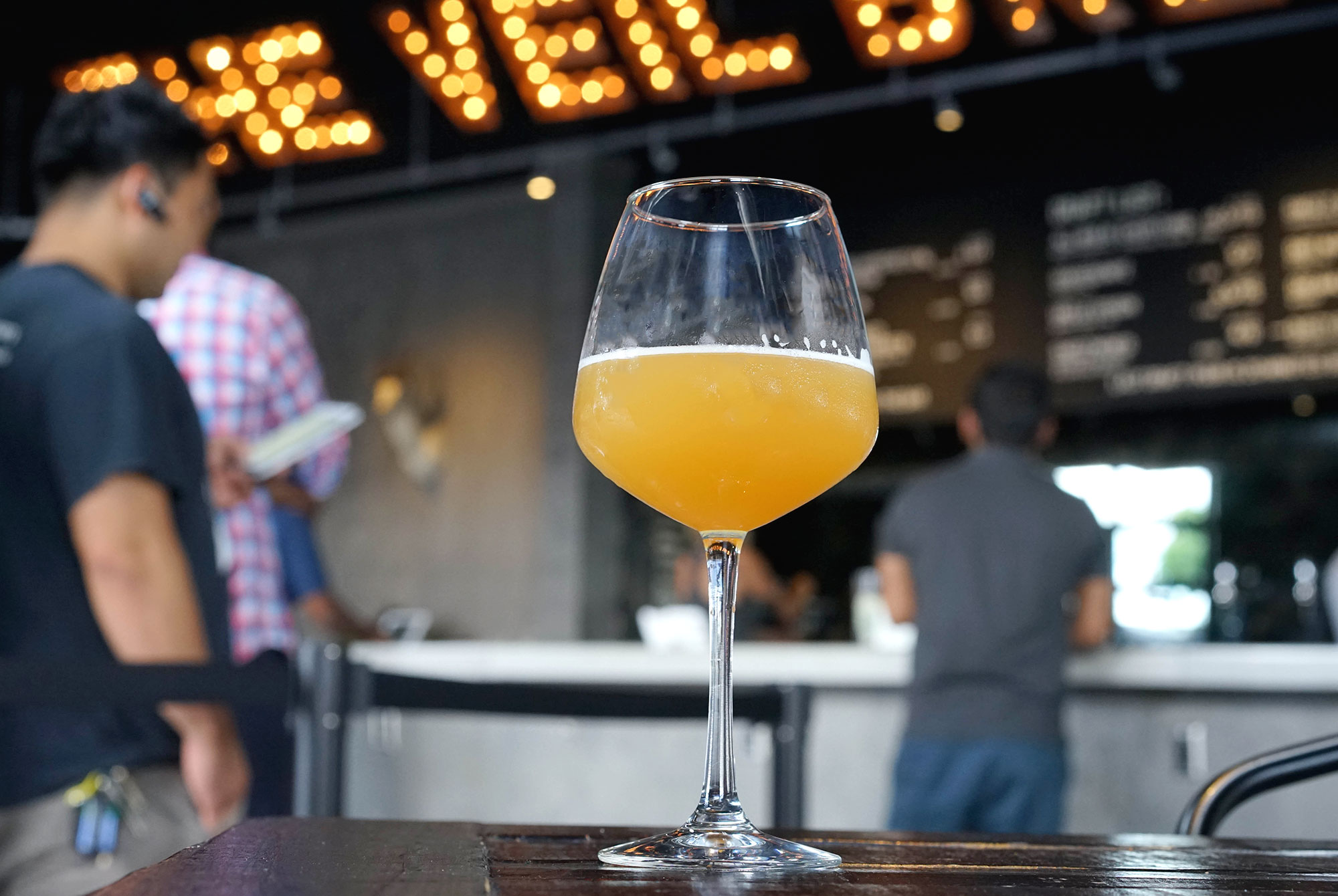 Fried Fried Chicken Chicken from the Veil Brewing Co.
Photography by KG
No one would blame you for sleeping on Richmond. But if you did, you'd be missing out on one of America's best-kept secrets. Since Virginia state laws changed in 2012, the city has quickly expanded from one to over 25 different breweries, each with its own unique offerings. Sours? IPAs? American Pale Saisons? Richmond's got you covered.
The Veil Brewing Co.
1301 Roseneath Road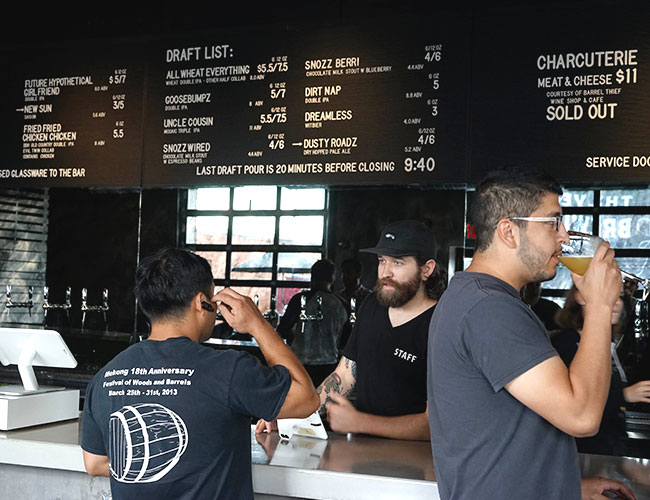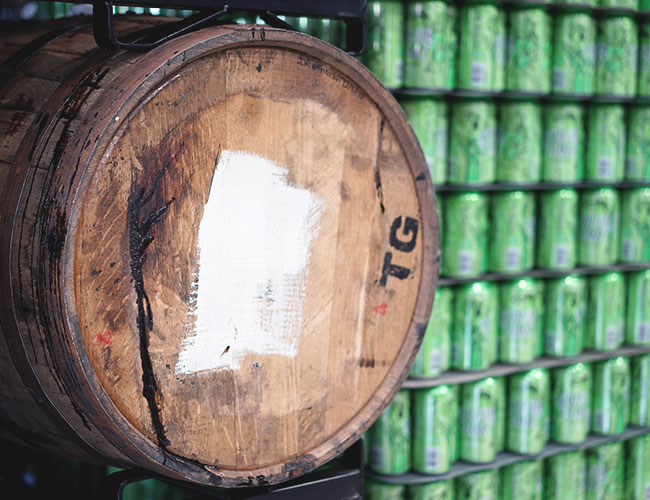 Or, the brewery that gained national attention for Hornswoggler, a beer made with Oreos. Although The Veil first opened in 2016, it's quickly made a name for itself as one of the most creative breweries in the country, crafting juicy IPAs and saisons with ingredients that range from the normal (fresh hops and heavy doses of lupulin powder) to weird (Oreos and fried chicken). If you show up on Tuesday for a can release, prepare to wait in line for several hours.
The Answer Brewpub
6008 West Broad Street | (804) 282-1248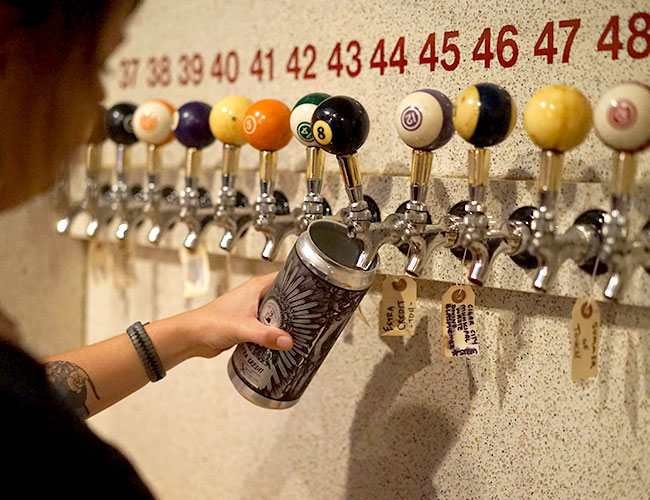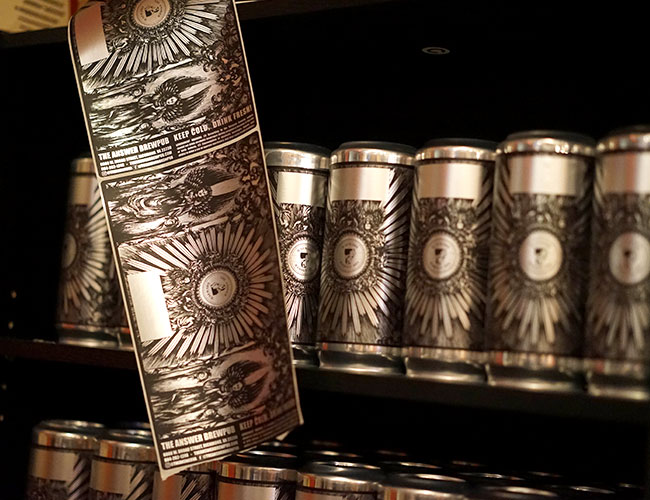 If you've never had The Answer's fruited sours, you're missing a taste and texture unlike anything else in the country. Somewhere between tart beer and fruit smoothie (pulp and all!), lies owner An Bui's unique contribution to craft. Combined with killer IPAs, a Korean nightclub vibe, and one of the best Vietnamese restaurants on the East Coast right next door (also owned by the Bui family), The Answer alone is reason enough to make a trip to Richmond.
Hardywood Park Craft Brewery
2408 Ownby Lane | (804) 420-2420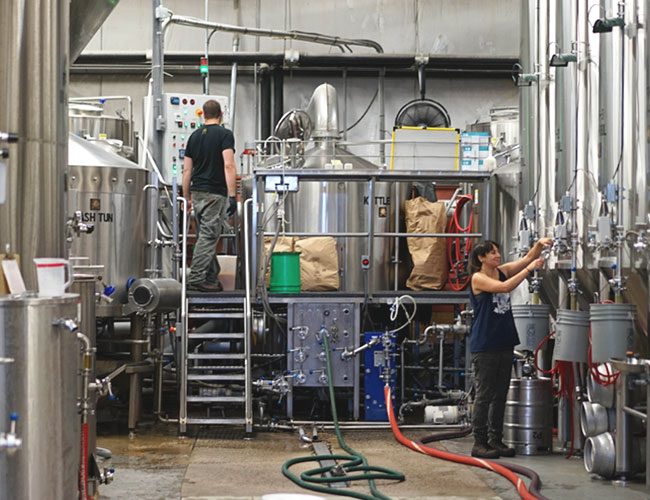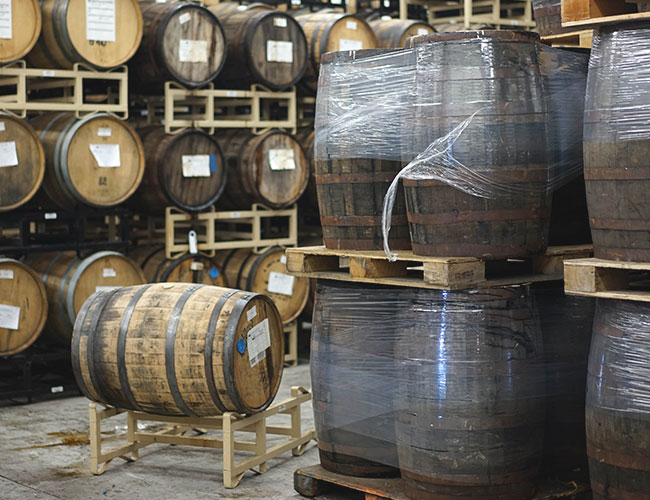 When Hardywood Park opened in 2011, they were only Richmond's second brewery. But along with Starr Hill and Devils Backbone, they were instrumental in paving the way for SB 604, which granted breweries without restaurants the rights to serve their beer on premise. If you get the chance, try their coveted Kentucky Christmas Morning, currently the top rated milk stout on BeerAdvocate. Also, be sure to check out their new $18 million facility in Goochland, which is scheduled to open at the end of 2017.
Triple Crossing Brewing
Fulton: 5203 Hatcher Street | (804) 495-1955
Downtown: 113 South Foushee Street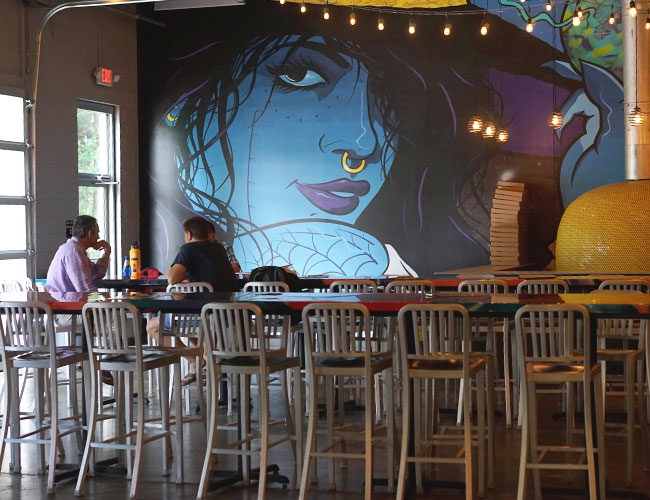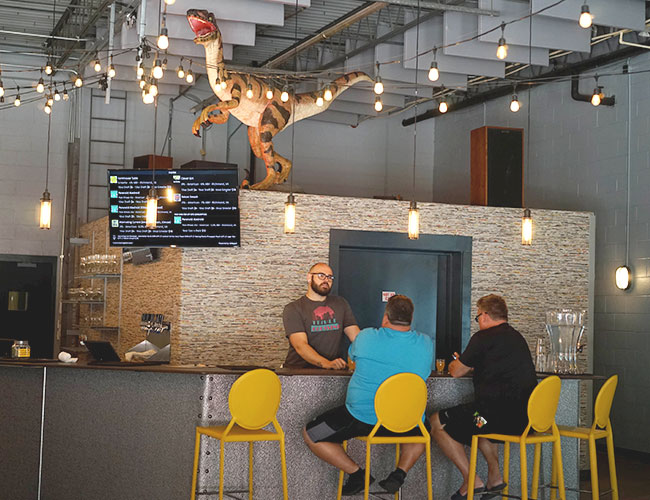 With an emphasis on fresh, hop-forward beers, Triple Crossing launched in downtown Richmond in 2014 and almost immediately outgrew their space. In late 2016, they launched a brewpub in historic Fulton, paying homage to the local arts scene with spray-painted tables, a wall-sized mural, and a life-sized velociraptor. Both locations serve the same terrific beer, but the Fulton location also has thin crust pizzas baked in a 1200-degree oven. Fun fact: the brewery is named for Richmond's unique "triple crossing" railway intersection, the only place in the country where three train tracks intersect.
Learn More See on Map (Fulton)
Strangeways Brewing
2277 Dabney Road | (804) 303-4336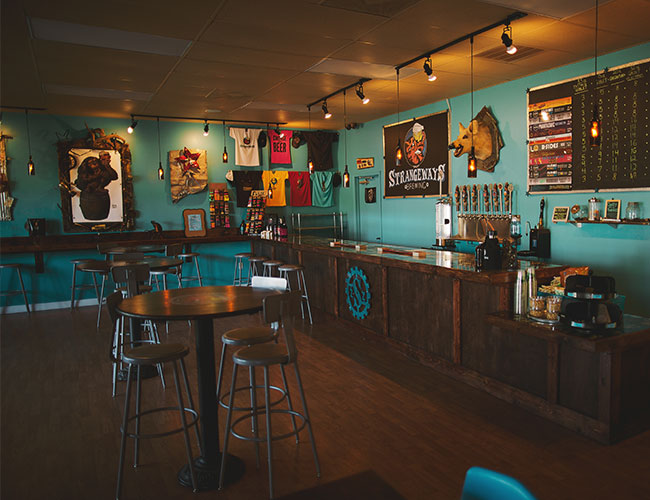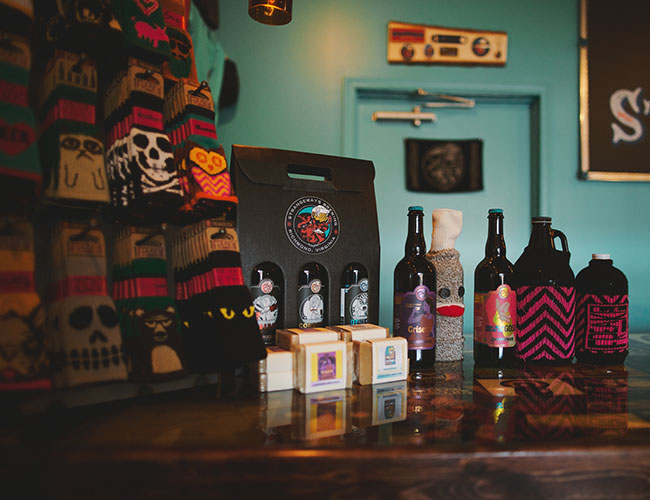 Strangeways has a 10,000+ square foot production facility and tasting room in Fredericksburg, but it was their RVA location that was thrice named "The Best Brewery Taproom in Virginia" by RateBeer. Although the brewery makes a variety of styles, they're best known for their sour and wild ales, which range from the tart "Uberlin," a Berliner Weisse, to the appropriately named "Wake Me Up Before You Gose Ghost Pepper," a Caribbean Rum Barrel Aged Gose.
Väsen Brewing Company
3331 West Moore Street | (804) 588-5678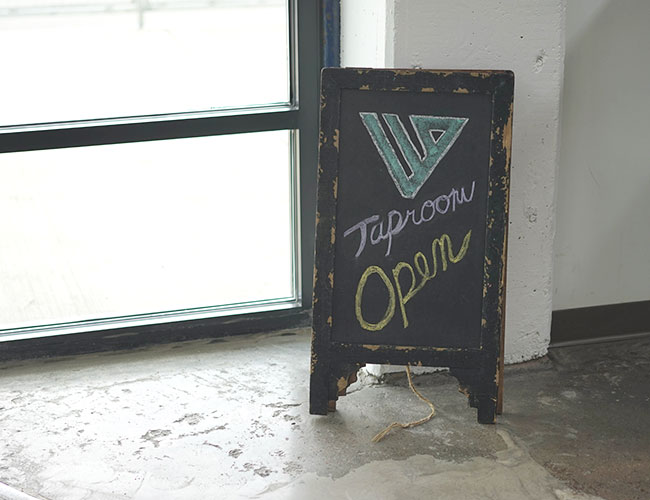 They're the new kid on the block, but Väsen won us over with all three of their opening offerings. The Smoked Farmhouse Ale, Passion Fruit Saison, and American Pale Saison all exhibited nuance and restraint that's rare for new brewery. The ability to dial it in so early speaks to the experience of the founders, who brewed in Colorado before making the move to Richmond.
Lickinghole Creek Craft Brewery
4100 Knolls Point Drive | (804) 554-5815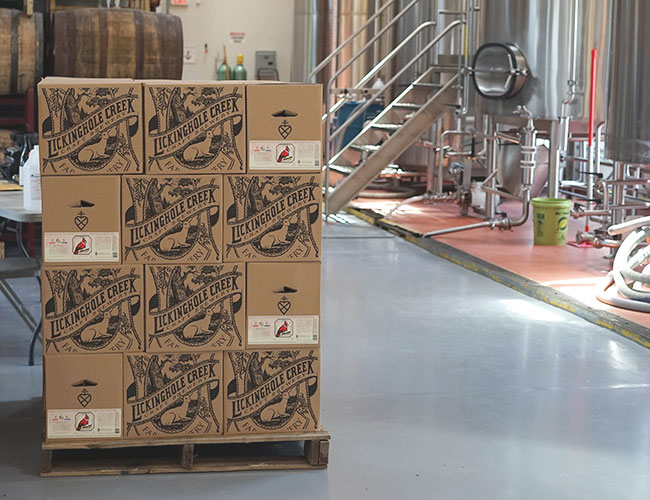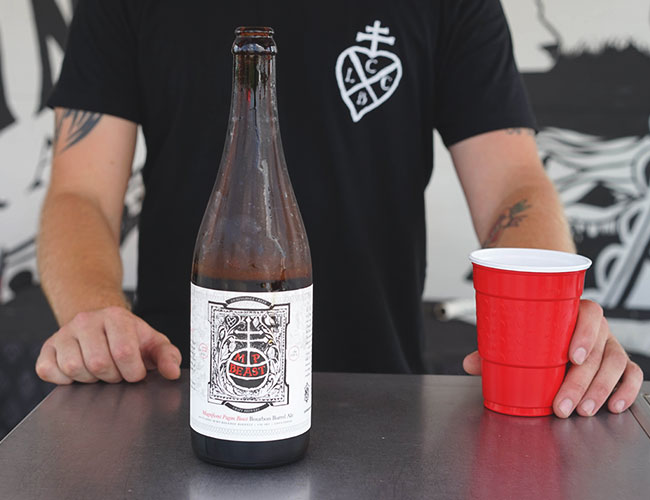 Technically, Lickinghole Creek is located nearly an hour outside of Richmond, but it's too good not to mention. The genuine farm brewery, located on an actual farm, specializes in high ABV barrel-aged beers like Heir Apparent, an 11.5 percent ABV Mexican-spiced Imperial Stout. On special days throughout the summer, visitors are welcome to pick free sunflowers with any brewery purchase.