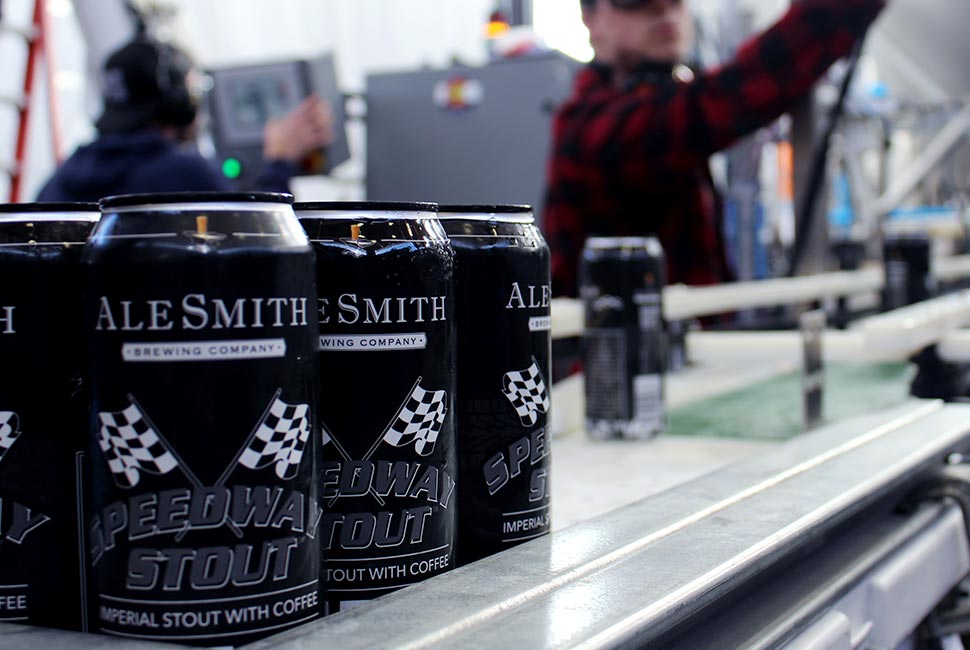 Photography by AleSmith Brewing Company
Ever want a 12 percent ABV roasty, toasty Russian imperial stout in a can? Doesn't matter — San Diego-based AleSmith just put their signature Speedway Stout into cans. And not just any cans, but badass single-serving, 16-ounce, all black cans.
Damn, AleSmith.
The announcement came out today, and consumers should expect to see cans of Speedway Stout across 21 states (Ready? AZ, CA, CT, IL, MA, ME, MI, MN, NC, NH, NJ, NV, NY, OH, OR, PA, RI, TX, VA, VT, WA) later this month, and across Denmark in mid-March.
"Speedway Stout is a classic and has been one of our best-selling beers for more than a decade," said owner/CEO of AleSmith Brewing Company Peter Zien. "Enjoyed by many on tap or shared with friends from our 750ml bottles, we're excited to bring that same intense chocolate, roasted malt flavor, and dark appearance to single-serving cans."
For those who have never seen Speedway Stout, it pours an opaque black, with a soft, mocha-colored head. The taste is almost exactly as founder Peter Zien describes in his above quote: dark chocolate, roasted malts, and coffee.
The advantages of cans, of course, are that they're more portable than glass bottles, and can be shotgunned. If anyone wants to send us a video of them shotgunning a 16-ounce Speedway Stout, send it to us at hello@hopculture.com, and we'll definitely put it on the site. No profanity, please.