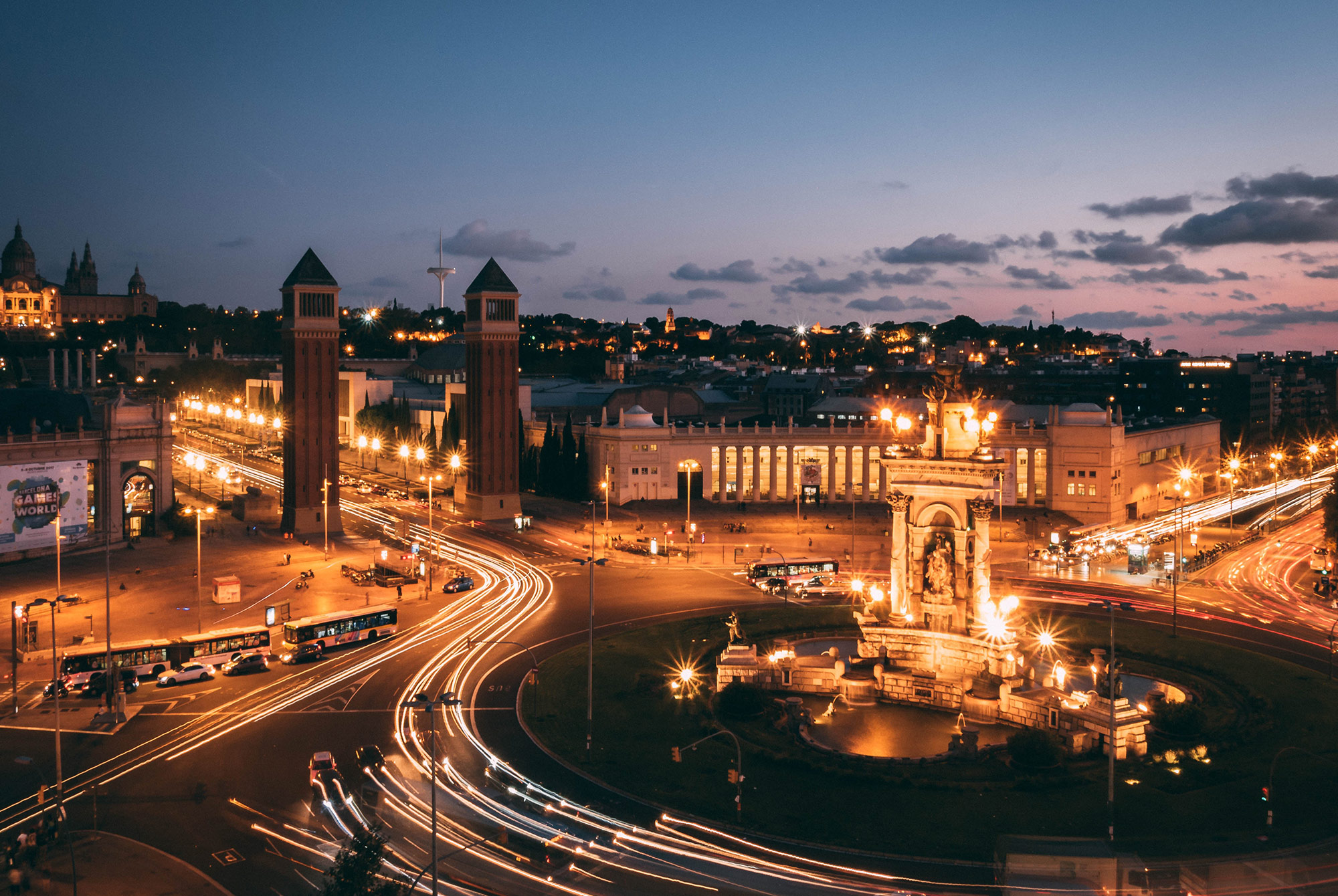 Barcelona, Spain. It's the country's cultural capital, probably the world's best beach city, and home to an all-conquering football soccer team. It's also mustered up a young but remarkable beer scene of its own, a bit like a 5-year old kid bashing out Beethoven's 9th on a piano.
You'll find there's a distinctly American influence on the breweries and their taprooms. Though it was a Brit who helped popularize craft beer here–the late Steve Huxley is, true to Barça's sacred surrounds, something of a deity in Catalonia; whether on bottle labels to wall hangings, Huxley's bearded visage is ubiquitous.
And to be sure, you'll want to experience the fruits of Steve's efforts. Well then. Shall we?
FRIDAY
Edge Brewing
Carrer de Llull, 62, 08005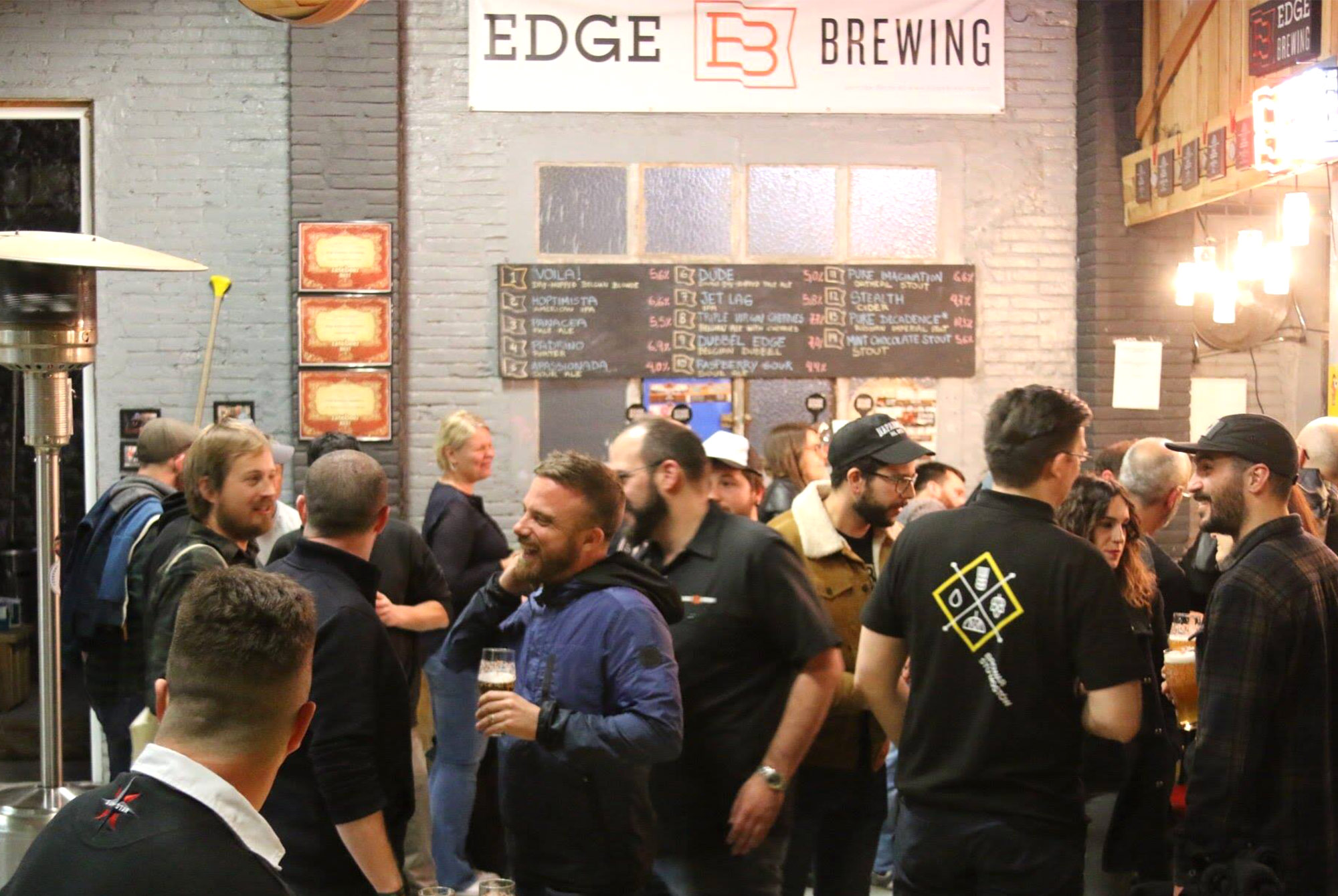 5:00 PM – Home away from home.
Edge Brewing is an 'American' craft brewery run by Americans in the suburbs of Barcelona. Maybe take this with a pinch of salt, given the Belgian influences, but let's not do them a disservice – this is one of the best breweries in the city. Just in case things get a little hairy, there's a bunker under the brewery which was used to stockpile ammunition during the civil war. Bear in mind that visits need to be booked in advance.
Racó d'en Cesc
Carrer de la Diputació, 201, 08011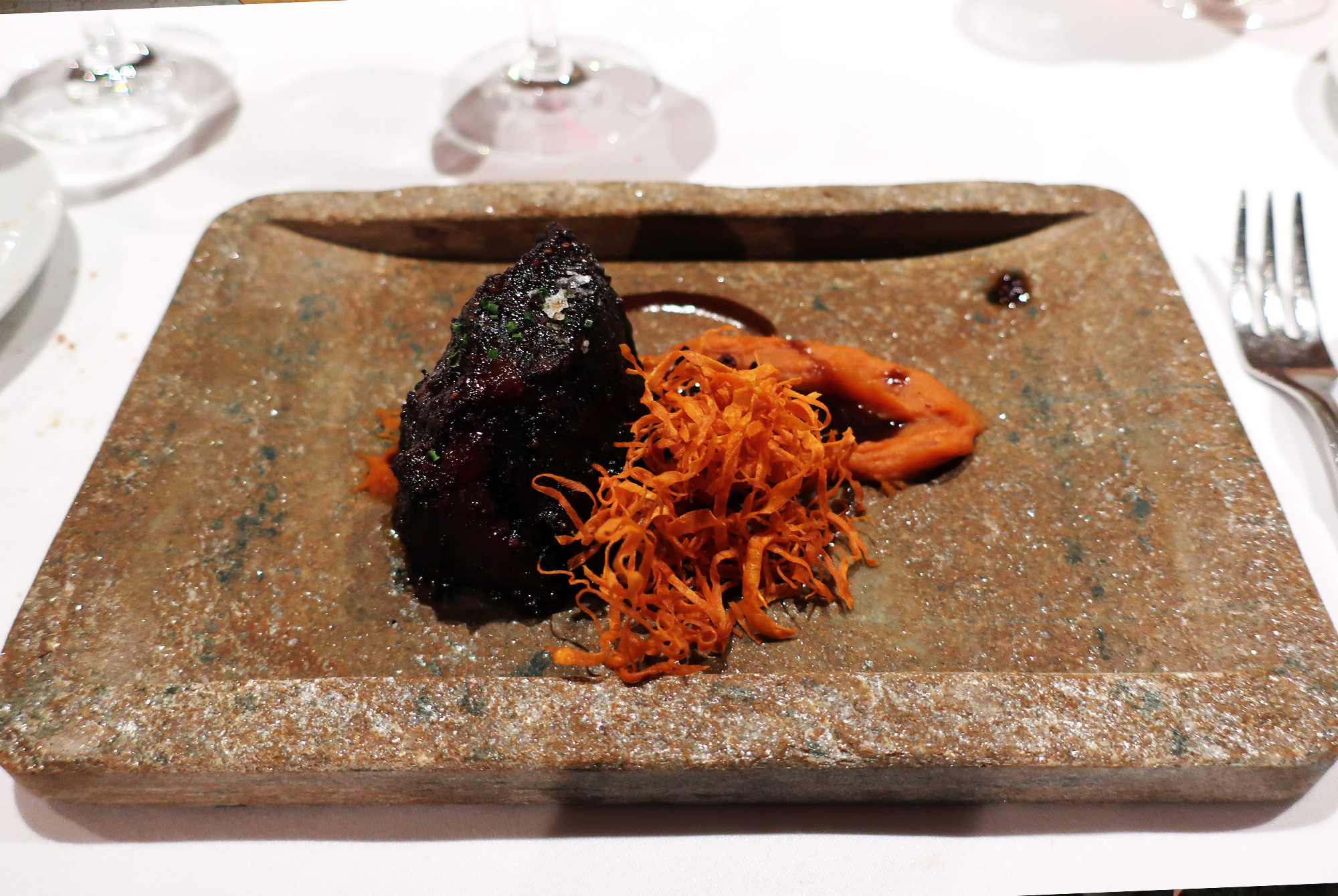 8:00 PM – Gastronomic activities.
Unlike other places around the world, it took almost no time at all for craft beer to permeate fine dining in Catalunya. Sommelier Edgar Rodriguez Tello is very proud of his beer cellar, and it shows in the tasting menu. Inspired pairings, like veal cheeks in old mustard with a doppelbock or sous-vide-fried egg with pork belly alongside a witbier, make you wonder why fine dining hasn't been like this all along.
SATURDAY
10:00 AM – Crois 'n' cream.
Grab breakfast near your hotel. If you happen to be staying at Hotel Barcelona Catedral, you're in the right spot. Their morning spreads come out picnic-style, and are all-encompassing, from mini croissants to a delicious cream tart, which was more like surplus dessert. But so what?
NaparBCN
Carrer de la Diputació, 223, 08011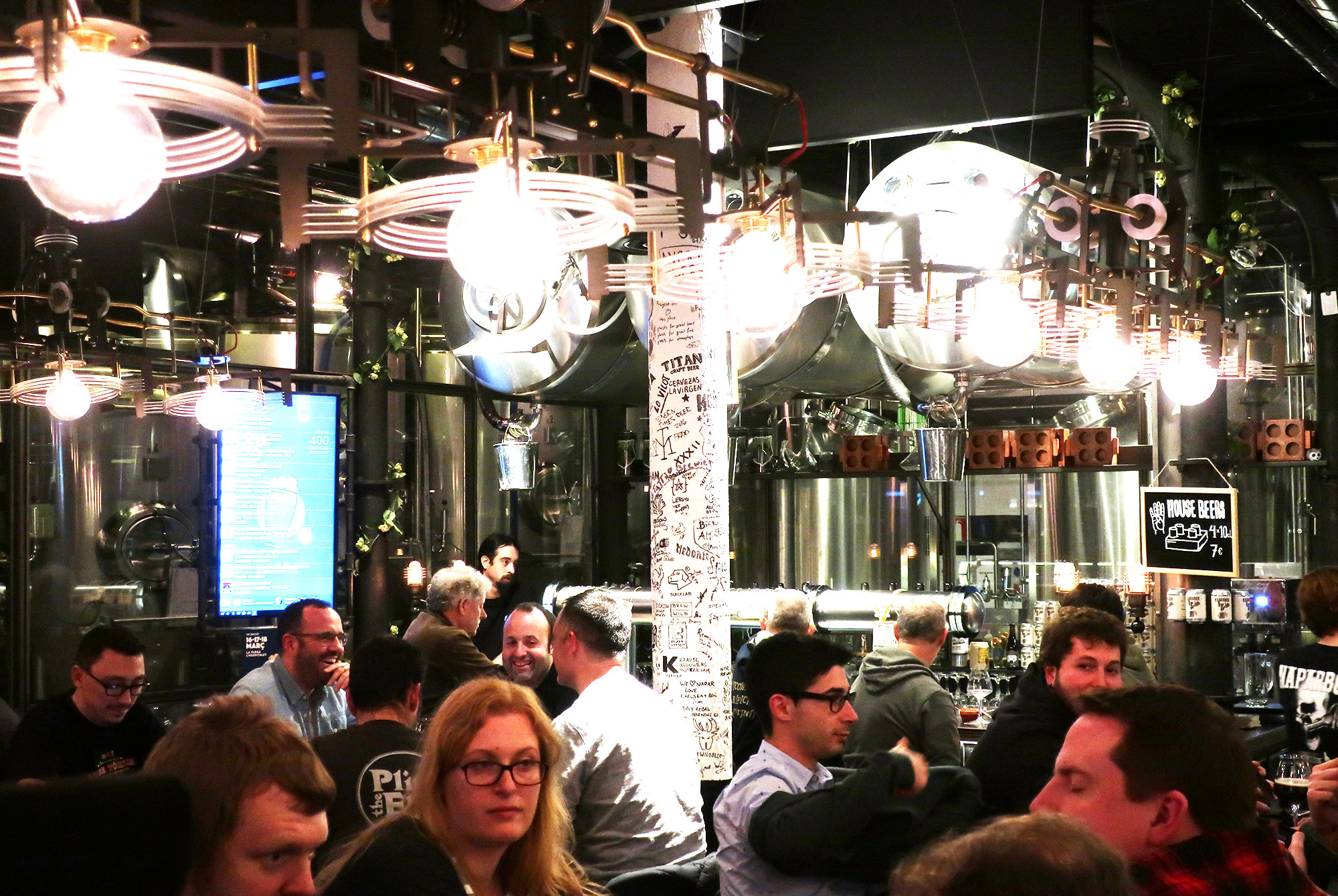 12:00 PM – Two sides, same coin.
Elegance is sometimes found in the unlikeliest of places. Least of all a no-nonsense beer bar. But here we are, with brass fittings, black and white painted walls, tiled floors, and polished serving tanks above the bar. While you're here, have some local grub. It's essentially traditional Catalan food via the deep fat fryer – think Iberian ham with fried egg over French fries.
BierCaB
Carrer de Muntaner, 55, 08011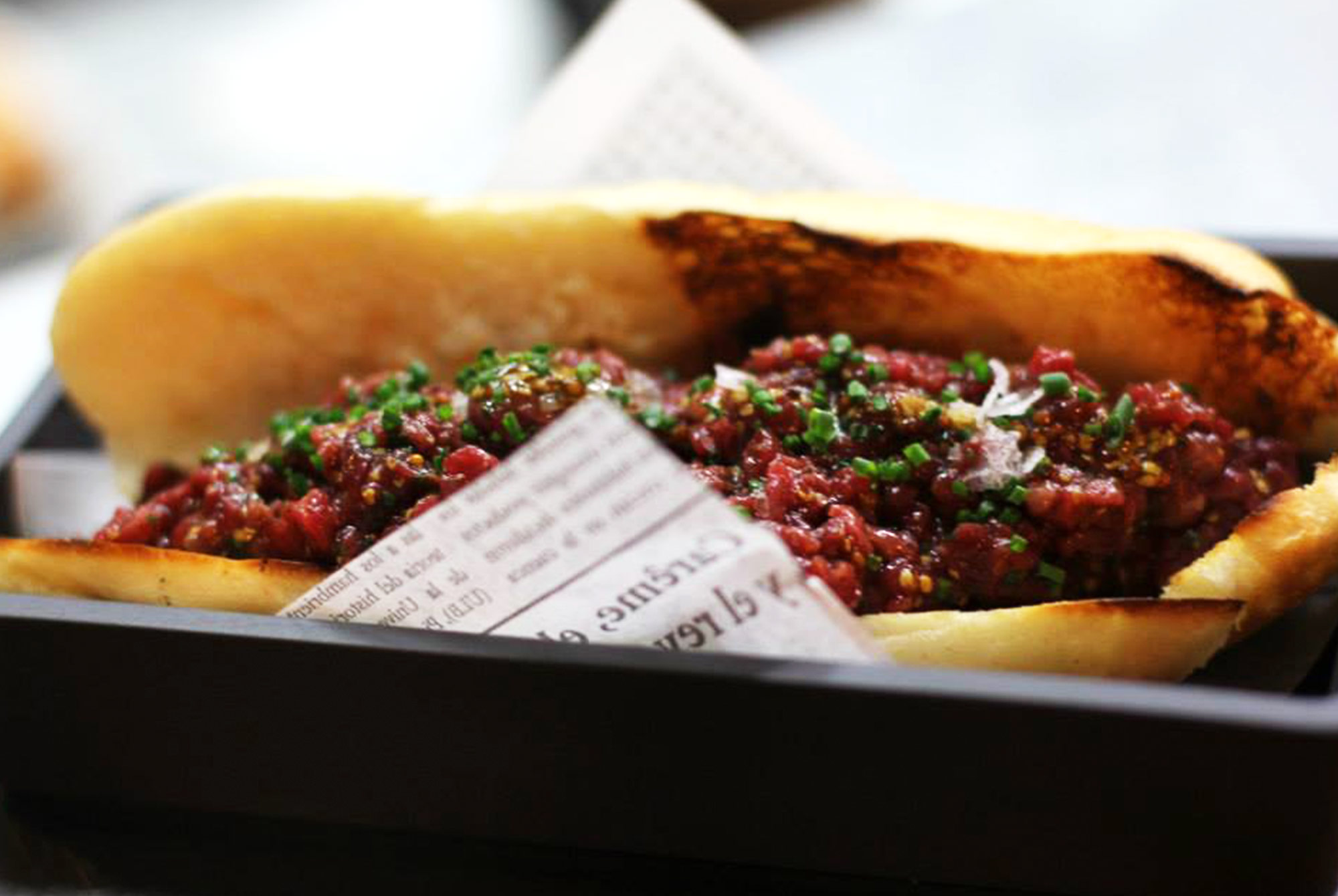 3:00 PM – Taxi?
BierCaB is what happens when a brewer, two beer bar owners, and a distributor come together to create their collective ideal of the perfect pub. The 30 lines across two TV screens make for interesting reading: coffee imperial IPAs, triple IPAs, triple imperial stouts. Settle down to try a couple–if you're lucky enough to find a seat.
Cerveseria CataLluna
Carrer de l'Encarnació, 21, 08012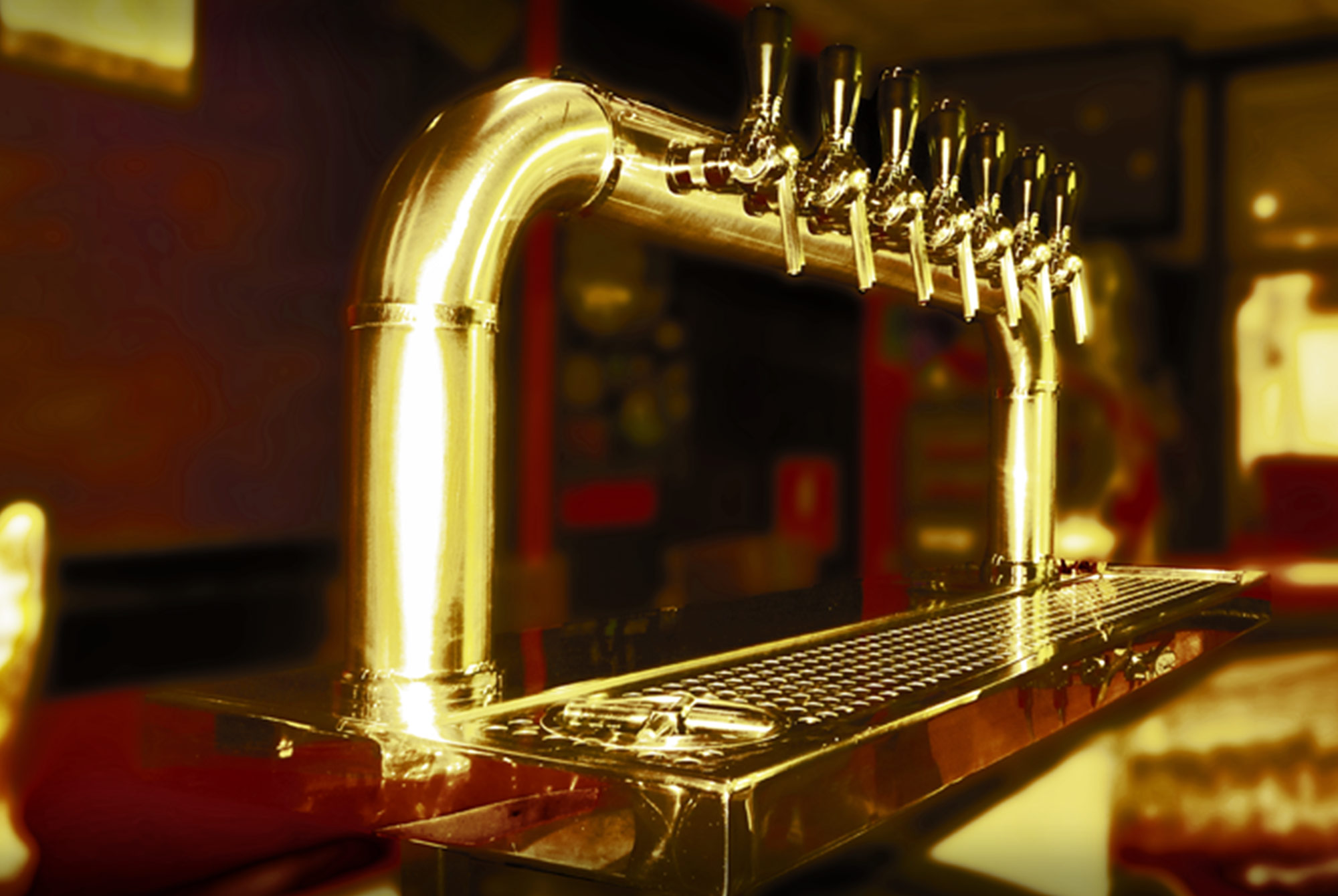 7:00 PM – Country flavours.
Venture far enough into the Catalan countryside and you'll find a handful of hyper-local breweries–such as La Pirata, Lo Vilot, and Ales Agullons–that are quietly spearheading the local beer scene. But, fortunately, not everyone has to seek them out – 90 percent of the beer sold at CataLluna is made within a 125-mile radius.
Fàbrica Moritz
Ronda de Sant Antoni, 39 – 41, 08011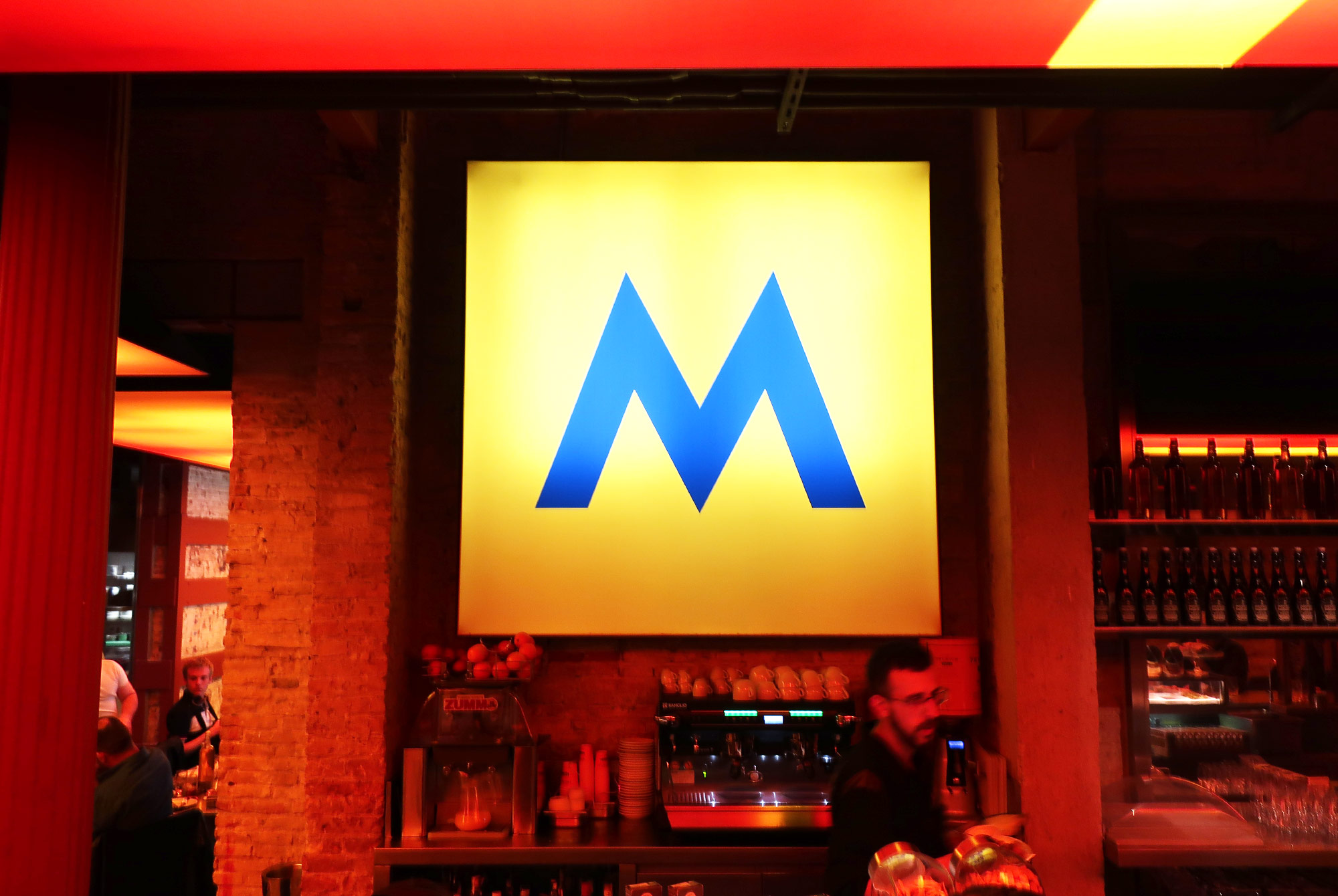 9:00 PM – Fill up.
First brewed in 1856, Moritz's history and approach to food will more likely blow you away than the beer itself. Accordingly, think of their flagship site as a beer museum with good grub–Russian salads, Ibérico ham croquettes, calamari–and something that helps ease it down.
SUNDAY
Nømad Coffee Productions
Passatge de Sert 12, 08003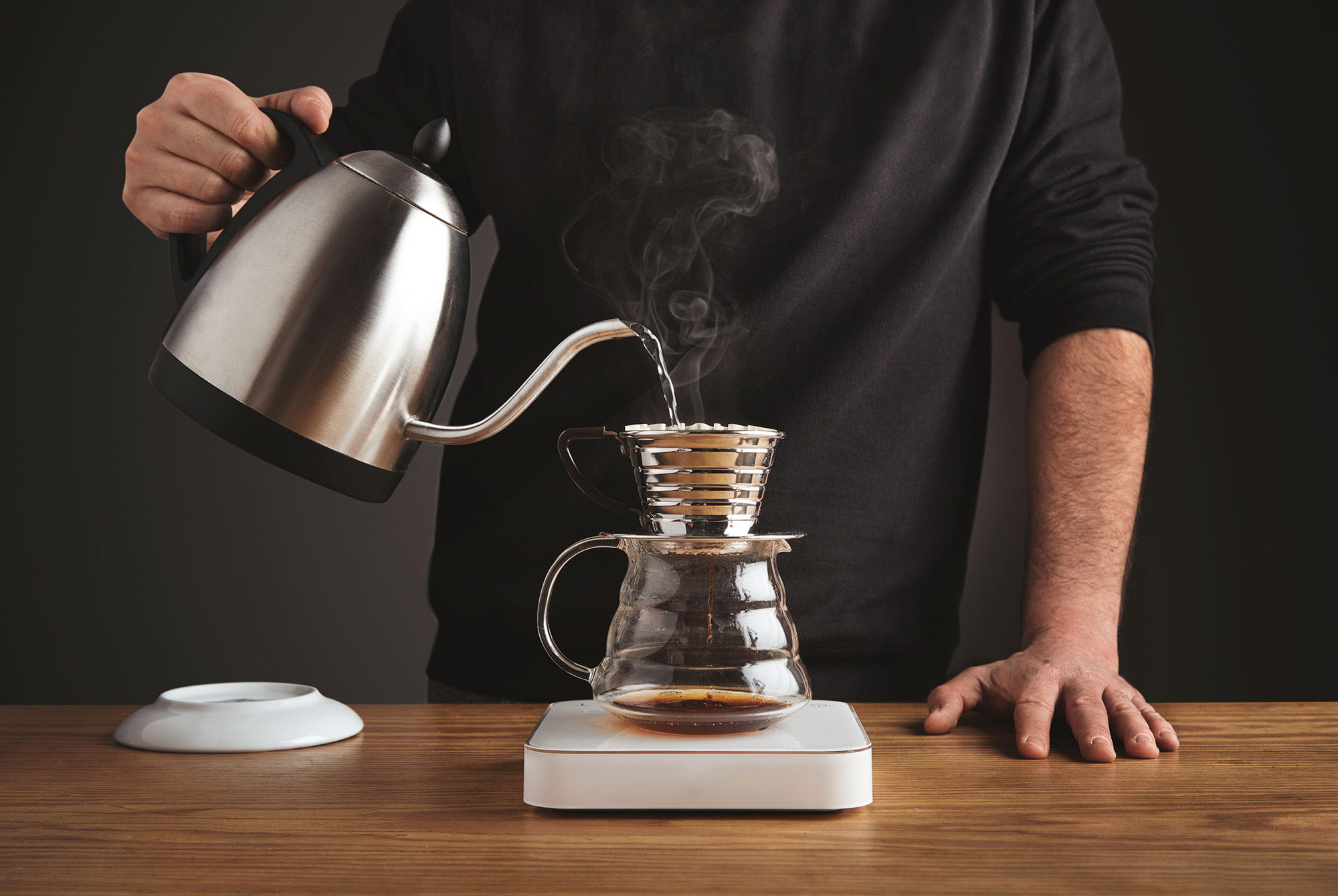 10:00 AM – Real coffee.
Good coffee requires more of a search than you might like, but you'll invariably find it at Nømad (which, being down a little passage, may need a bit of finding as well). Having trained in London, founder Josep is trying to grow a good coffee movement in Barcelona. And, judging by his own efforts, it's working. If it's too warm out, order a dose of their house cold brew.
BlackLab
Palau del Mar, Plaça Pau Vila, 1, 08039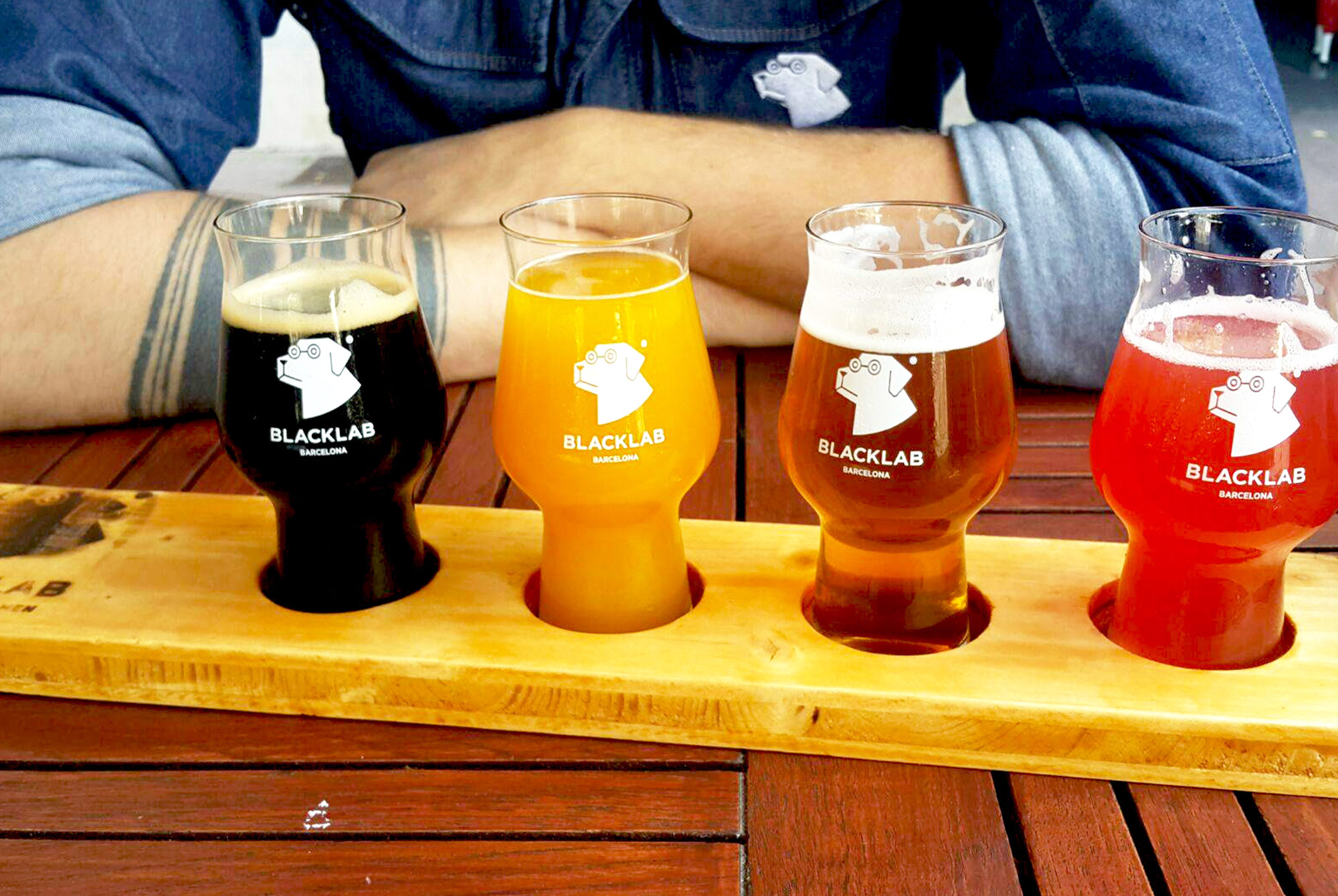 1:00 PM – Sunseekers.
A pint glass' throw from the 270-foot yachts in Port Vell, BlackLab's stately location is a far cry from their punkish foundations. Their Claudia IPA is easily one of the better of the local iterations of the style, while the kitchen puts out a decent internationally-influenced menu, curated by a Chinese-Spanish restaurateur, to match.
Garage Beer Co.
Carrer del Consell de Cent, 261, 08011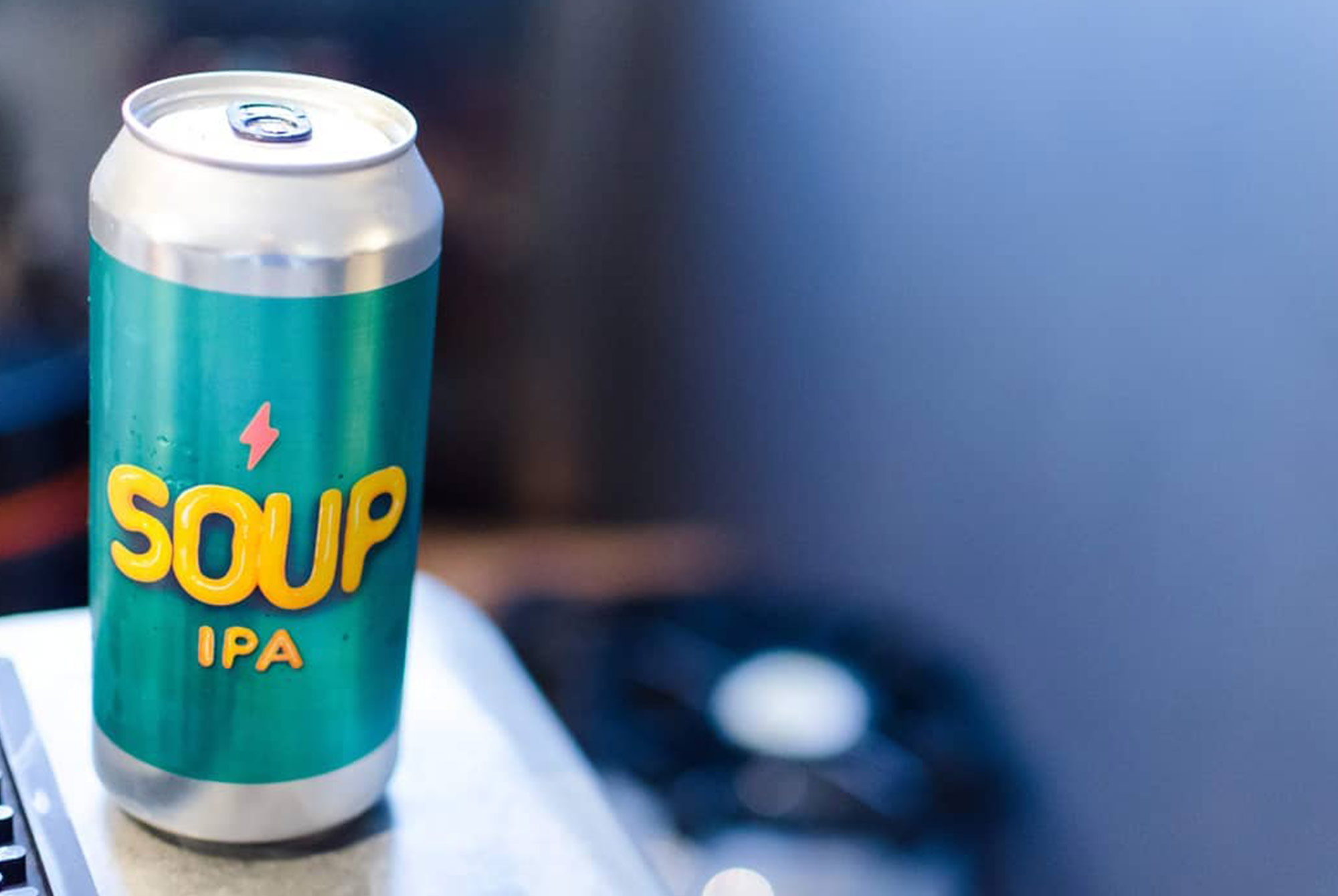 4:00 PM – Soup cans.
A quick refill at the Garage gets a whole new meaning. Garage Beer Co. proves a worthy detour to or from BierCaB (which is just round the corner), with its American inspired IPAs and pale ales – cans of Soup a case in point.
Jazz
Carrer de Margarit, 43, 08004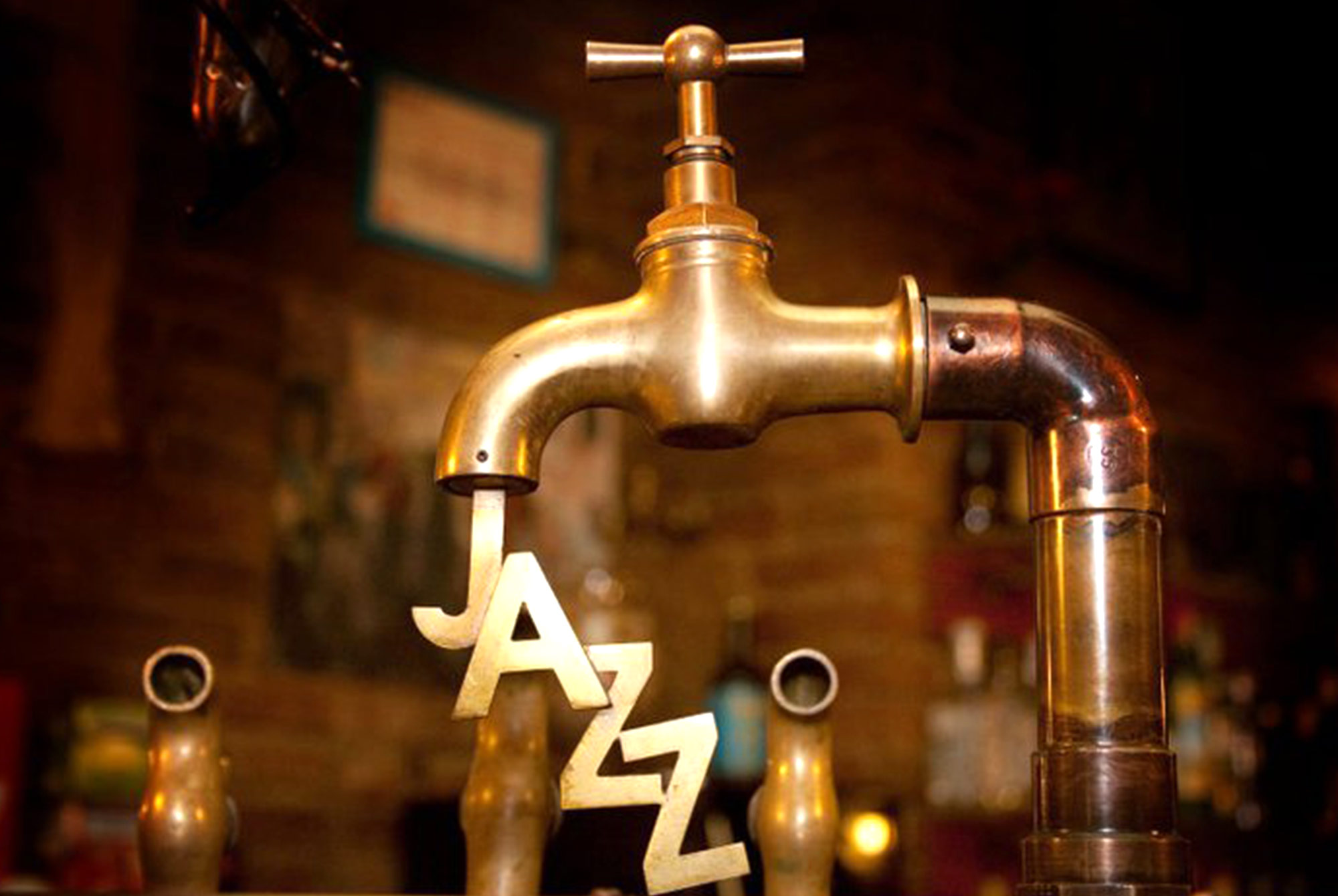 7:00 PM – For old times.
This is the granddaddy of Barcelona beer bars. Even though it set up shop in 1992, Cerveceria Jazz is a little slice of Catalonian beer history, having strong associations with Mr. Steve Huxley. To sample his legacy, go for a pint of 'Steve's Best Bitter'. Meanwhile, should any pangs of hunger arise, the burgers prove to some of the best you'll find in Barça.
Ølgod
Carrer de l'Hospital, 74, 08001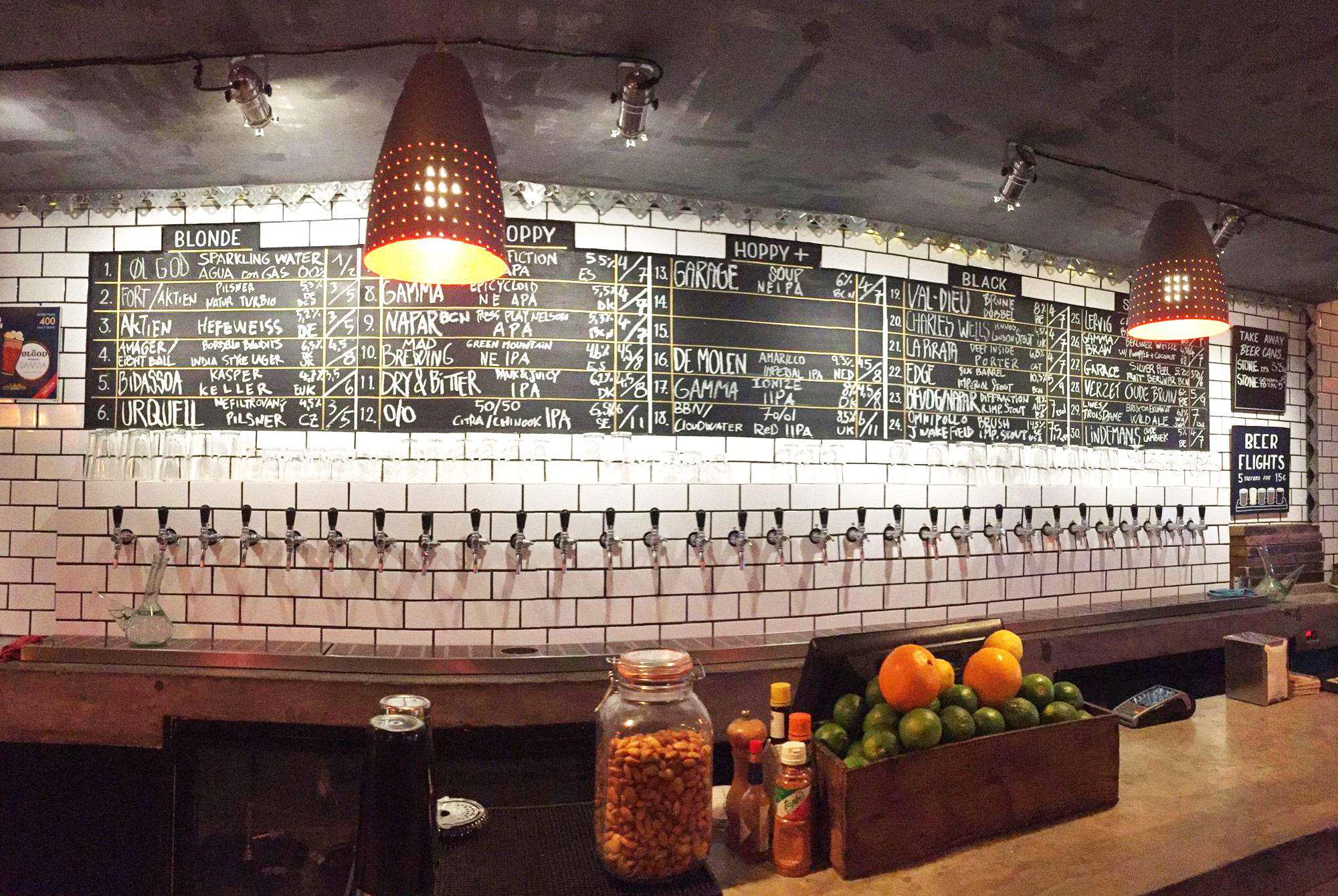 9:00 PM – Finger food.
Time to pile on the tapas, I reckon. Ølgod's a great place in which to do so ¬– especially if you're of the vegan or vegetarian persuasion. Plus, there's 30 draught lines on the bar. Stack up five samples for €15 a go. It's tapas with your tapas.