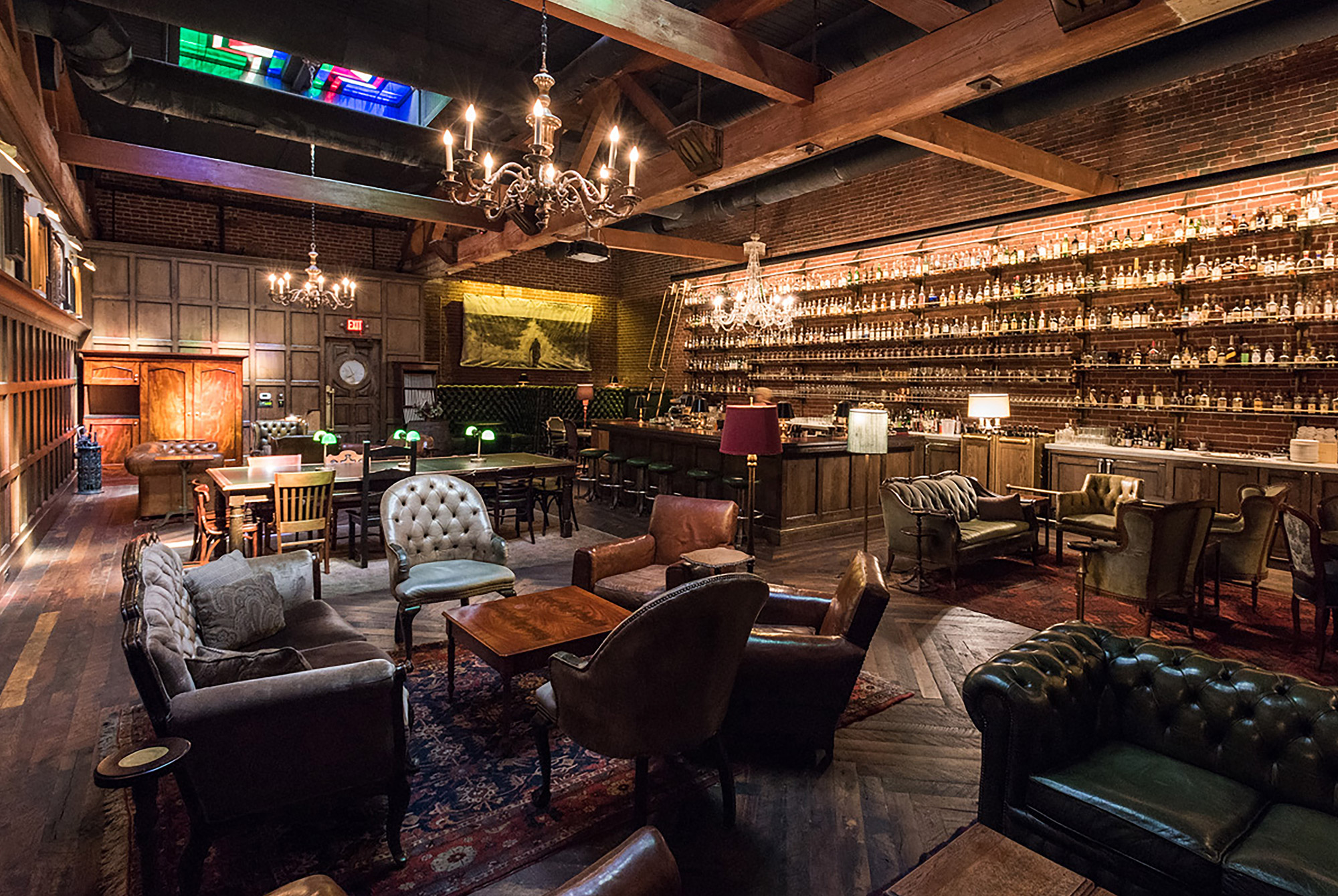 Photography by Sam Thornhill
Editor's Note:
Now we are engaged in a great civil war, testing whether that nation, or any nation so conceived and so dedicated, can long endure. We are met on a great battle-field of that war. We have come to dedicate a portion of that field, as a final resting place for those who here gave their lives that that nation might live. It is altogether fitting and proper that we should do this.
It's no secret that Portland is home to some of the best breweries in the United States. While you're there, you could certainly try to stop at every single one, but almost no one has that kind of time — or a personal chauffeur. Narrow the field by hunkering down at a few of the city's best bars. They'll have a great selection of local brews, tantalizing spirits, and surprisingly good food options. And lucky for you, we already did the research.
Beer O'Clock
1205 SW Washington St | (503) 241-2490
Beer O'Clock is everyday at 3:00 PM. Truly — their happy hour begins everyday at 3 PM and lasts until 6 PM. Beers are only $3 and their locally-focused tap list is 20 deep. It's a must-stop if you've got a couple of hours to kill, a thin budget, and an ambitious belly.
Multnomah Whiskey Library
1124 SW Alder St | (503) 954-1381
The name "library" doesn't come from the reuse of an old building, but rather the literal vastness of the Multnomah Whiskey Library's collection. The bar is stocked with over 2,000 whiskey bottles, some of which are only available via sliding ladder. The expansive collection is matched by excellent service and knowledgeable staff, making for one heck of a swanky night.
Bailey's Taproom
213 SW Broadway | (503) 295-1004
A local favorite, Bailey's Taproom features 26 rotating taps of ales, lagers, and ciders, as well as a longstanding tradition of freshness and variety. Volume gauges, both in the bar on and on the site, keep guests aware exactly how soon their favorite beers will kick. That's supply and demand, kids.
Rum Club
720 SE Sandy Boulevard | 503-265-8807
Rum Club doesn't have the most extensive beer list, but what it lacks in brews, it makes up for in inventive cocktails and delicious food. Their rum-oriented cocktails are a nice change of pace, and they're damn good at making them. Pair an Old Quartermaster (Aged & Overproof Guyana Rums, Blended & Smoky Scotch, PX Sherry, Benedictine, Orange Oil) with an order of the short rib skewers.
Bar Casa Vale
215 SE 9th Ave | (503) 477-9081
This vast dining room is host to a beautifully chaotic menu of sherry, sparkling wines, draft beers, and combinations of small, large, and snack-sized plates. Aside from its beloved Oregon brews, the menu is all Spanish-influenced, and mouth-wateringly unlike anything else in the city.
Bare Bones
2900 SE Belmont St | (503) 719-7128
As the name suggests, Bare Bones is everything you expect it to be: your neighborhood bar with specials, three-hour happy hours, and pages of boozy drinks. It's nothing special, but it's everything you need — and a unique, "street-level" view of life in Portland.
Victoria Bar
4835 N Albina Ave
Victoria Bar is a boozy mad-scientist's lab disguised as a stunning, naturally lit bar. There's a long list of rotating, seasonal cocktails, great stocks of white and red wines, simple beers, and great food. Enjoy their happy hour too, from 3:00 to 6:00 PM, when their beers are a dollar off and their food is nearly half-off.
Dig A Pony
736 SE Grand Ave | (971) 279-4409
Dig A Pony is a warm and welcoming bar in an old, restored pharmacy. It boasts one of the longest bars in Portland and claims to be the best place to meet friends, new and old alike. The room seems focused on the bar, where you can see their bartenders concocting a classic cocktail or opening an icy bottle.