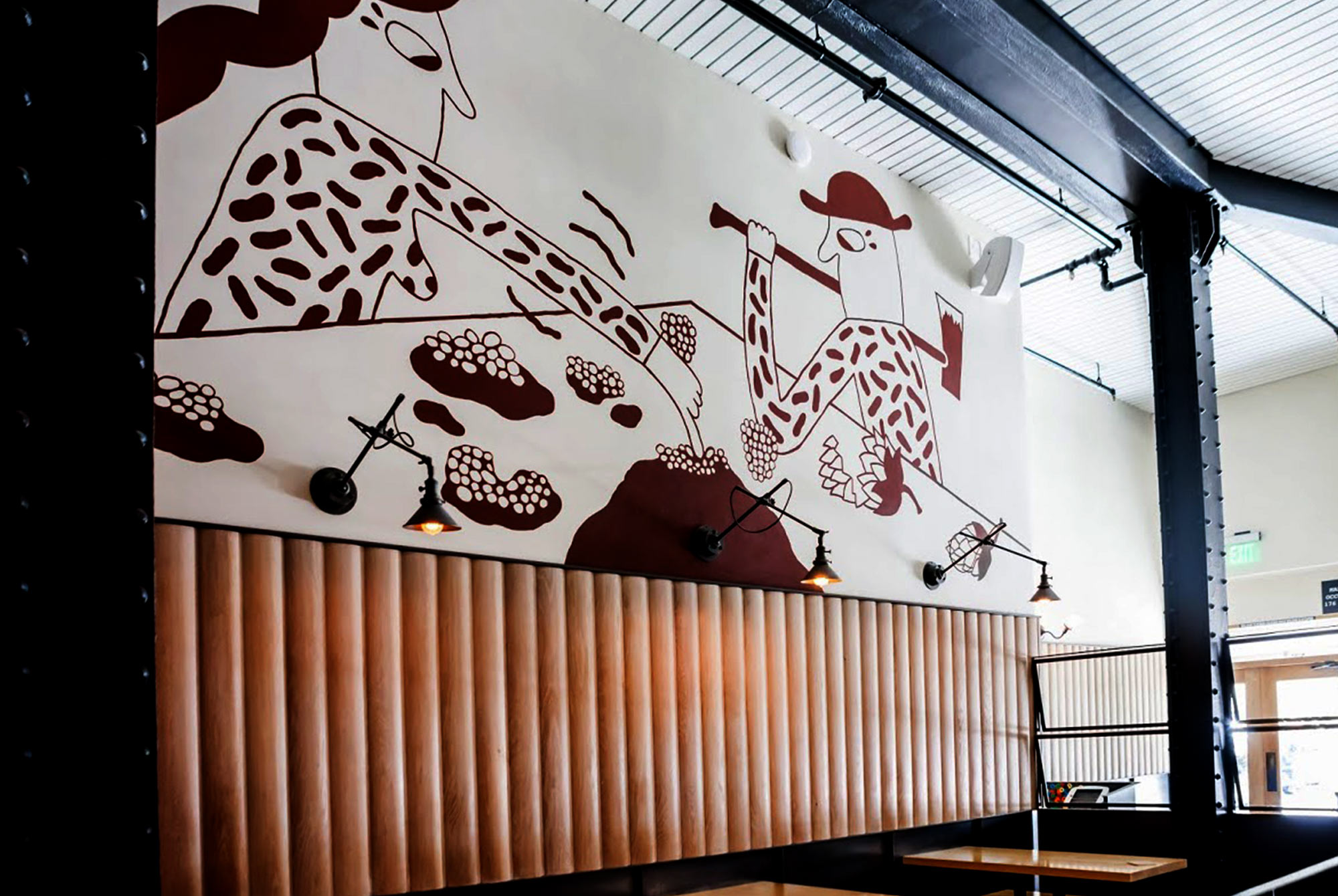 Image by Mikkeller Bar SF
Every once in a while, the stars align to produce a taproom with such friendly and knowledgeable service, such an interesting selection, and such a welcoming atmosphere that you can't help but tell the world about it. This is true of Mikkeller Bar, the San Francisco home of Mikkeller, the famous Danish craft brewery.
For those not yet in the know, Mikkeller was founded in 2006 by Mikkel Borg Bjergso, a high school math and physics teacher who experimented with homebrewing in his Copenhagen kitchen, and journalist Kristian Klarup Keller, who left the company in 2007. To date, Mikkeller has produced over 800 beers and exported to over forty different countries. For the majority of the company's history, it has operated as a gypsy brewer, meaning that it never had its own facility.
Mikkeller Bar splits their 42 taps, with about half serving Mikkeller beer and half serving guest beers. They further divide their menu by temperature–40, 45, and 55 degrees Fahrenheit–which they control with something called the "flux regulator" (very different from a flux capacitor, the machine that makes time travel possible in Back to the Future).
The fact that Mikkeller knows the difference between a beer served at 40 degrees and 45 degrees demonstrates an attention to detail that carries throughout the experience. Bartenders are clean, knowledgeable, and attentive, and the bar uses seven different types of glass, depending on which beer you order.
But the bar's most appreciated feature? The menu, which features a selection of charcuterie and cheeses, sausages, select entrees, and rare beers from around the world. Where else to find the Italian Ducato Beersel Mattina, a saison blended with 3 Fontienen Lambic, next to hard-to-find local and regional releases like Cellarmaker's Barbarian Streisand and Fieldwork's Cocoanut?
The taproom also offers a selection of bottles, including rare Mikkeller selections like Spontancarrot (yes, a spontaneously fermented beer brewed with carrots) and Spontanframboos, a lambic in a can. And downstairs in their Tivoli Sour Room, located behind the bathrooms and open only on Thursdays, Fridays, and Saturdays, the selections get even rarer, with many bottles that don't even make the menu: spotted in the downstairs fridge were several bottles of Cantillon, the storied Belgian beer that many connoisseurs consider the best lambic in the world.
I only had two gripes with Mikkeller Bar: first, the prices. My glass of Ducato Beersel Mattina ran $12, and a bottle of Cascade Elderberry, seen at a bottle shop earlier that day for $36, cost $52. And, because Mikkeller Bar doesn't have the necessary licensing, they sell their bottles for on-premises consumption only, meaning that on my solo trip, unless I wanted to drink a bottle of Cantillon by myself, I needed to recruit a group of strangers.
Still, a fancy San Francisco cocktail costs $12 or more, and it makes sense that rare beer, which counts as a luxury, also commands high prices. Mikkeller Bar San Francisco is a winner that we happily endorse.