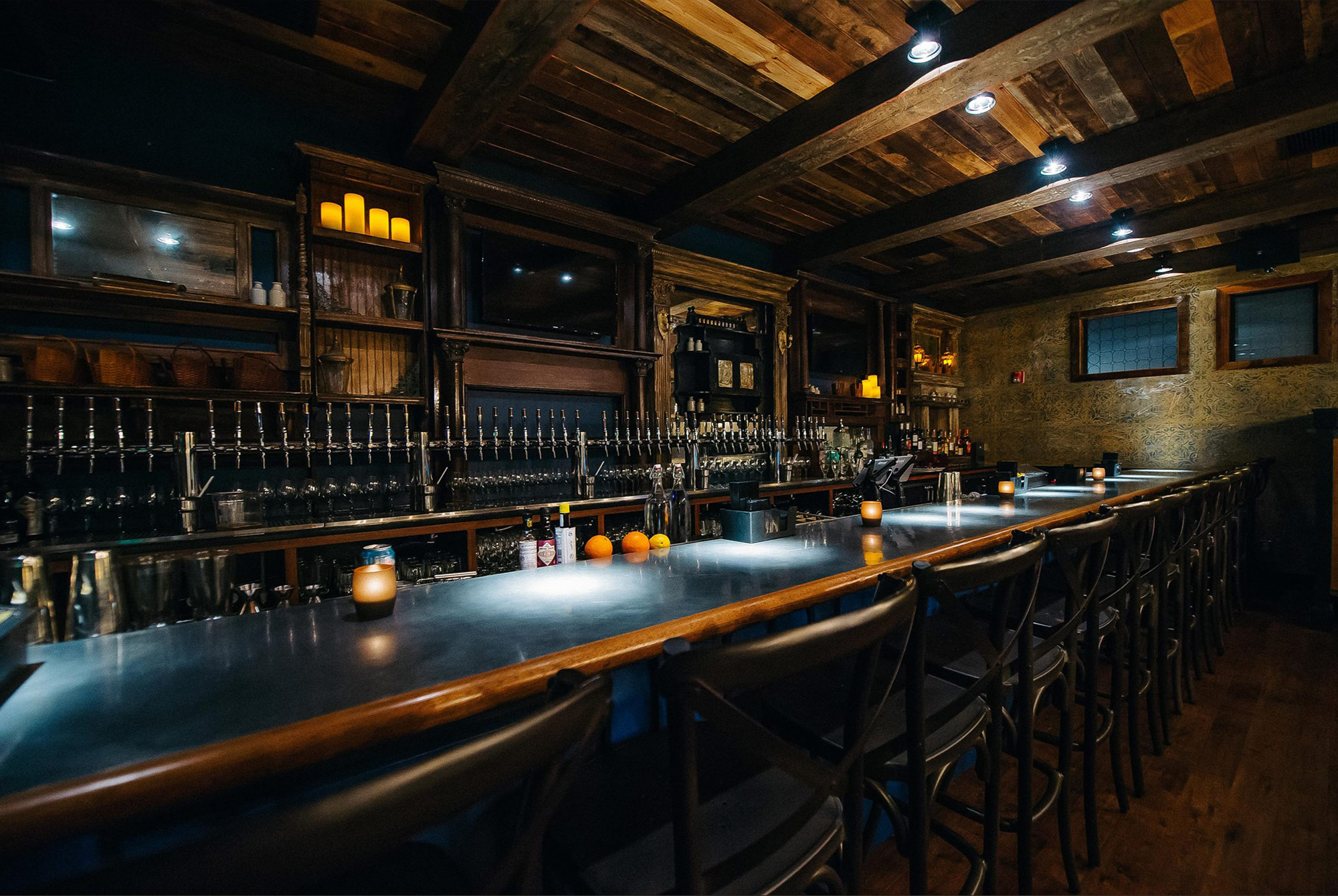 Bars in D.C. range from upscale and expensive to downright weird. And as the craft beer scene continues to develop in D.C., more bars are stepping up their beverage programs. If you're in the mood for precision and delicacy for your beers, we've got you covered. And if you're just looking for a good time we haven't forgotten about you either. Here are the best places to drink beer around D.C.
The Sovereign
1206 Wisconsin Avenue NW | (202) 774-5875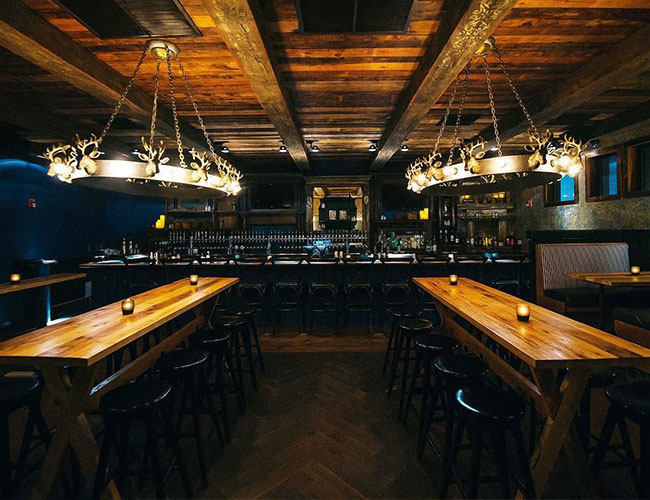 Tucked away in Georgetown is a treasure trove of Belgian beers. The Sovereign serves plenty of American takes on Belgian styles but also stashes bottles of hard-to-find, must-try Low Country beers like Cantillon, De Cam, and Fantome. You won't find much in the way of hoppy beers — this is Belgian beer, after all — so get lost in something funky and sour or bold and fruity. The beer program is precisely curated and the staff is knowledgeable and always willing to guide you to a delicious beer. After you've had your fill of Belgian beers — yea right –swing by another excellent beer bar in Georgetown, Pizzeria Paradiso, which features a stellar tap list as well as delicious pizza.
ChurchKey
1337 14th St NW | (202) 567-2576
ChurchKey's robust and thoughtful beer program is organized by Greg Engert, who also oversees The Sovereign's beer operations. At ChurchKey expect a diverse tap and bottle list as well as a unique cask program. Beneath ChurchKey is its sister restaurant, Birch and Barley, which features contemporary American food and a very solid brunch. Over the years ChurchKey has hit legendary status and is absolutely a must-visit to get a better sense of DC's beer scene.
Smoke & Barrel
2471 18th Street NW | (202) 319-9353
Beer and BBQ is a near perfect combination and Smoke & Barrel has both in spades. Located in D.C.'s eclectic Adams Morgan neighborhood, this is an ideal location for a delicious dinner and equally delicious drinks. The beer program is curated by Jace Gonnerman, who also oversees two other excellent beer bars, Brookland Pint and Meridian Pint. The beers pouring at Smoke & Barrel range in flavors and styles so there are tons of options to pair with your brisket and baked beans. Just down the street from Smoke & Barrel is The Black Squirrel, another great beer bar and popular among locals. Swing by after your BBQ and grab a few more drinks.
The Big Hunt
1345 Connecticut Avenue NW | (202) 785-2333
The Big Hunt maintains the feeling of a dive bar but offers a rotating selection of beers including local favorites like Right Proper and stalwarts like Bell's Two Hearted. Enjoy a relaxed night in Dupont Circle at this quirky, kitschy gem, exploring all three floors or making your way onto the rooftop. If you're in need of a fun time without the frills of other local spots, then look no further than The Big Hunt.