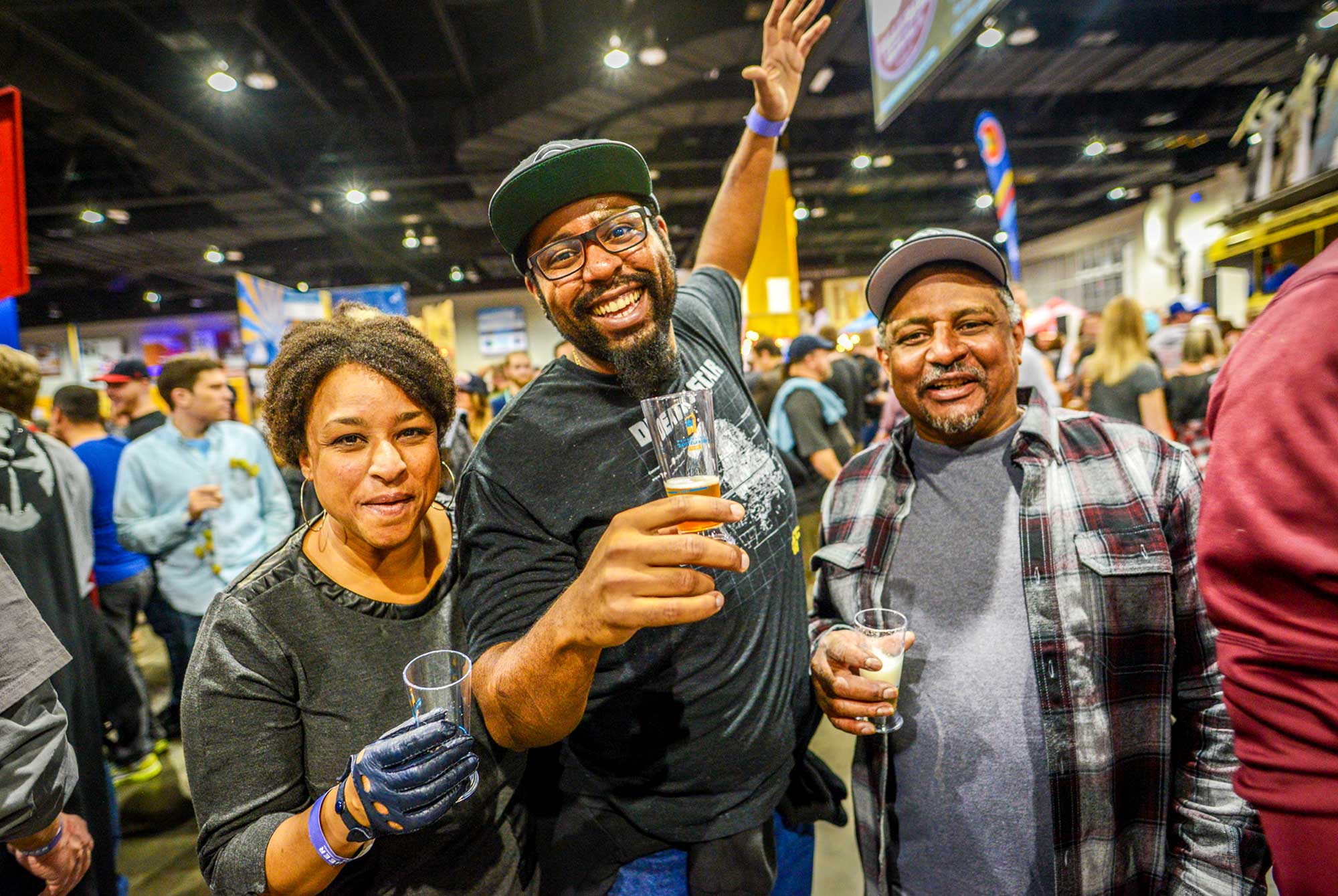 Photography by Brewers Association
Every year, the Great American Beer Festival in Denver, Colorado attracts attendees from all around the world to sample the largest gathering of craft beers in the United States. With over eight hundred domestic breweries offering over 3,800 beers, the festival overwhelms patrons with possibilities. While some beer connoisseurs move region to region, focusing on trends and flavor profiles unique to the specific landscape, the majority flock to the long lines, seeking the buzzed-about and noteworthy. While this tactic will undoubtedly lead to fine brews, it's often the small, scarcely-recognized breweries that offer the most delightful hidden gems. Here are our favorites from GABF 2017.
Alaskan Brewing Co.
Juneau, AK / Heritage Coffee Brown Ale
As mentioned, following the Medal Winner Trail can yield some incredible gustatory experiences. Such was the case with Alaskan Brewing Co.'s Heritage Coffee Brown Ale, 2017's gold medal winner for the "Coffee Beer" category. The Heritage Coffee Brown strikes the perfect balance between a calming fall ale and an enlivening jolt of coffee. With the addition of English chocolate malt, it provides a gentle sweetness that never transgresses into the excessive sweetness of dessert beers. The smooth blend evokes visions of snowcapped Alaskan peaks glimpsed through the frosted windows of a warm lodge.
Scratch Brewing Company
Ava, IL / Leaves
One of Scratch's many varieties of Farmhouse Ale, Leaves is described as an "ale brewed with natural plant flavor." More specifically, the ale is brewed from thirty-three different plants and trees native to the Shawnee National Forest area of Ava, Illinois; the list of ingredients includes oak, sage, thistle, clover, and juniper. As the ingredients were either harvested at Scratch's farm or foraged in the wilderness nearby, sipping the ale is like sipping a beer brewed from the forest floor, connecting the connoisseur to the natural splendor of a lush, wooded landscape.
Great Notion Brewing Company
Portland, OR / Blueberry Pancakes
We discovered the existence of Blueberry Pancakes—a combination of Great Notion's popular Blueberry Muffin sour and Double Stack stout—through one of their brewers in attendance, and boy are we glad we did. If you're in the mood for something sweet, this unique combination will grant you the deliciousness of a sweet breakfast mixed with the nice, gentle buzz of a coffee.
City Star Brewing
Berthoud, CO / Belle Oatmeal Pale Ale Sour
This exceptional sour oatmeal pale ale is aged two years in whiskey oak barrels, granting it a delicacy rare amongst the intensity of many mainstream sours. Amidst the barrel aging, Belle is infused with golden passion fruit to create a rounded and sparkling texture. The passion fruit also yields nice floral undertones with the power to transform any sour-nay-sayer.
Cranker's Brewery
Big Rapids, MI / Aphrodisiac Chocolate Pomegranate Imperial Stout
Imagine you're Augustus Gloop gulping down that chocolate river from Mr. Wonka's factory. Then imagine that instead of falling in and getting sucked into a horrifying tube, you get to kick back and enjoy the elongated aftertaste of light-roast coffee tinged with chocolate-covered fruit. The pomegranate undertones of this imperial stout strike the right note of tart, allowing for a soft, smoky finish. Only lovers of sweets will come back for more, but anyone who likes the occasional dip in the chocolate river can enjoy this decadent treat.