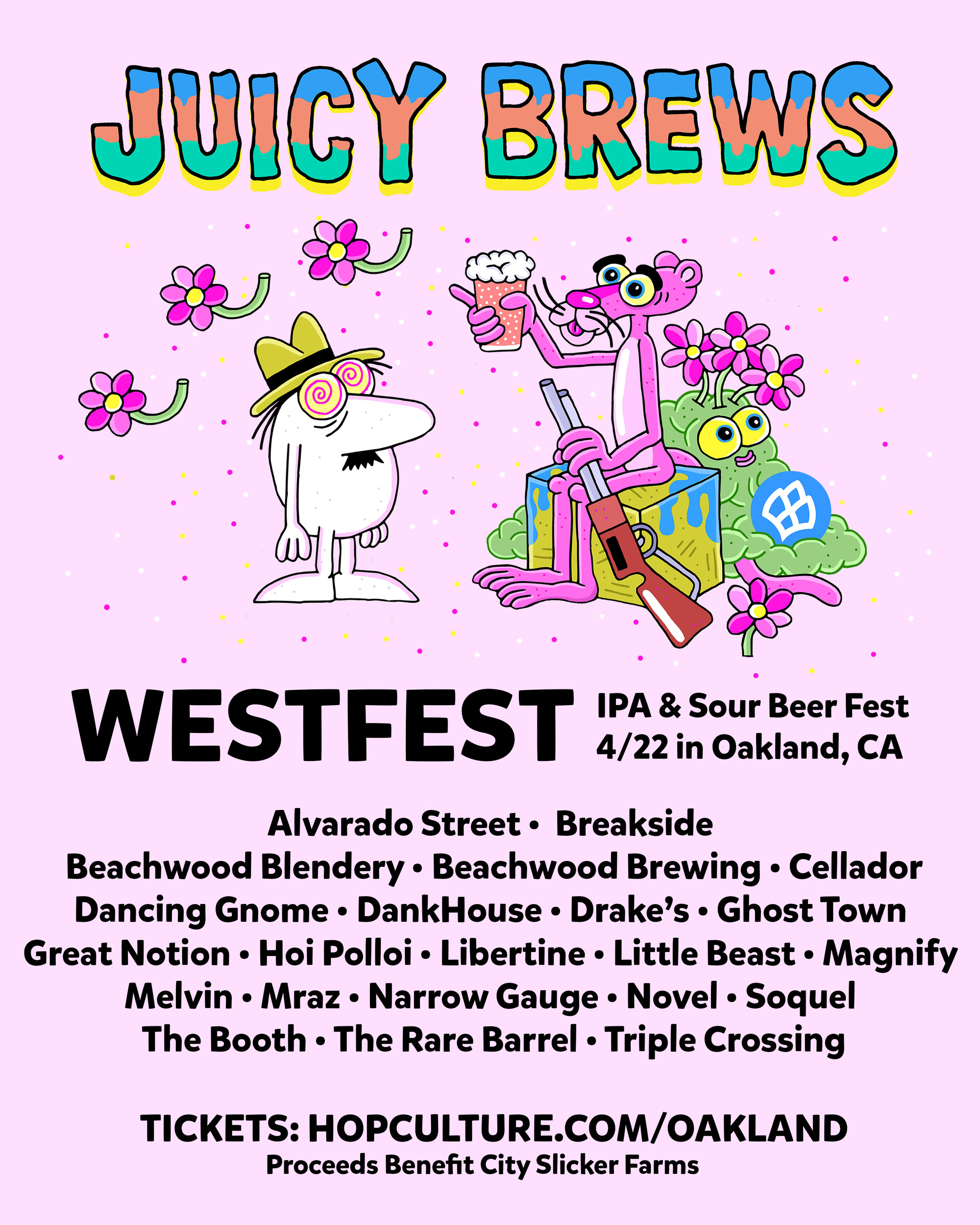 Editor's Note:
Beer list is subject to change.
Juicy Brews WestFest, Hop Culture's first craft beer festival on the West Coast, is only a few days away. We're excited to bring along some of our favorite East Coast breweries — like Dancing Gnome, Magnify, and Triple Crossing — and we can't wait to try some delicious Bay Area beer.
We'll also be hosting a pop-up event with our friends at Oaklandish on 4/20. Come hang with us at their downtown location from 5-7 PM; we'll be slinging some exclusive merch, including a dope t-shirt collab with Oaklandish, and dancing to some tunes from DJ METHODS. If you can't make it to the pop-up but still want some 4/20 merchandise, you can shop our online store for all the juicy swag.
We'll also have select merchandise at the festival on 4/22 along with some tasty, tasty beer. Check the list below to see all the beer being poured at the festival, or check out the WestFest Untappd page.
Alvarado Street Brewery
Salinas, CA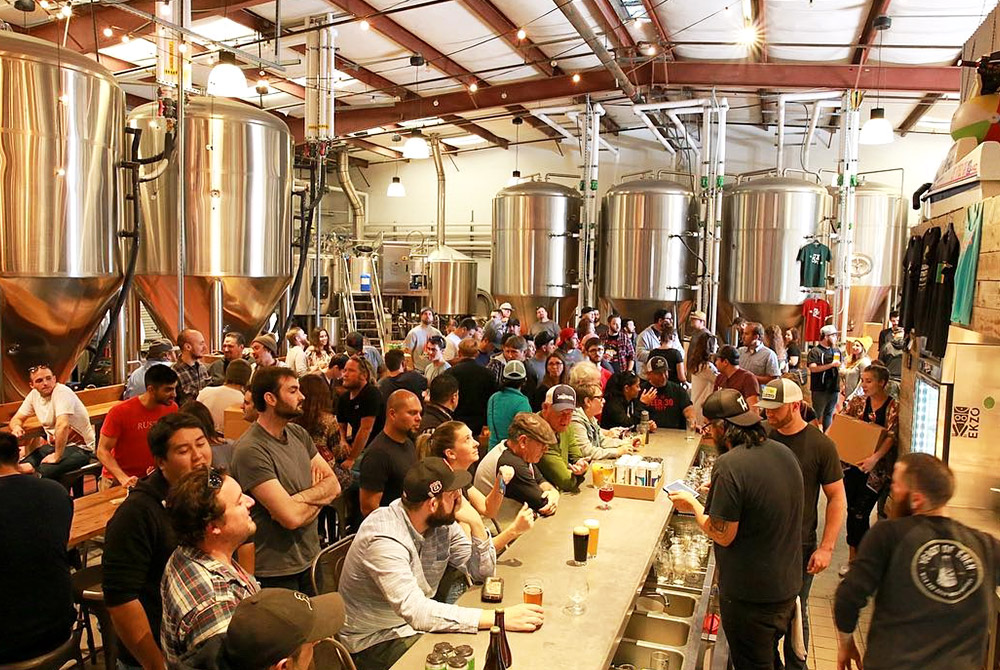 Slice Joint (collab w/ Other Half)
Double IPA, 8% ABV
Slice Joint is a collaboration Double IPA with NYC's Other Half Brewing. Utilizing an expressive yeast and a combination of oats and hard red wheat from Oregon, it's pillow-y mouthfeel is supported by pineapple & passion fruit notes picked up during fermentation and a dry hop consisting of Mosaic, Idaho 7, El Dorado & Denali.
Wave Jammer
Double IPA, 8.1% ABV
No jet ski necessary to indulge in the tropical bliss squeezed out of the hop oils in this double IPA. Enhanced by a colorful yeast strain that hones in on the Simcoe and Mosaic hops and turns them into magic.
Tayberry
Gose, 5% ABV
This Gose-style ale is soured with five strains of natural, probiotic bacteria for bright acidity and a hint of locally harvested sea salt from Big Sur for balance. The base beer is then conditioned on Tayberry puree, a hybrid of raspberry and blackberry.
Triple Haole Punch
Imperial Kettles Sour, 10% ABV
Triple Haole Punch is an Imperial Kettle Sour Ale with Passionfruit, Orange & Guava.
Beachwood Blendery
Long Beach, CA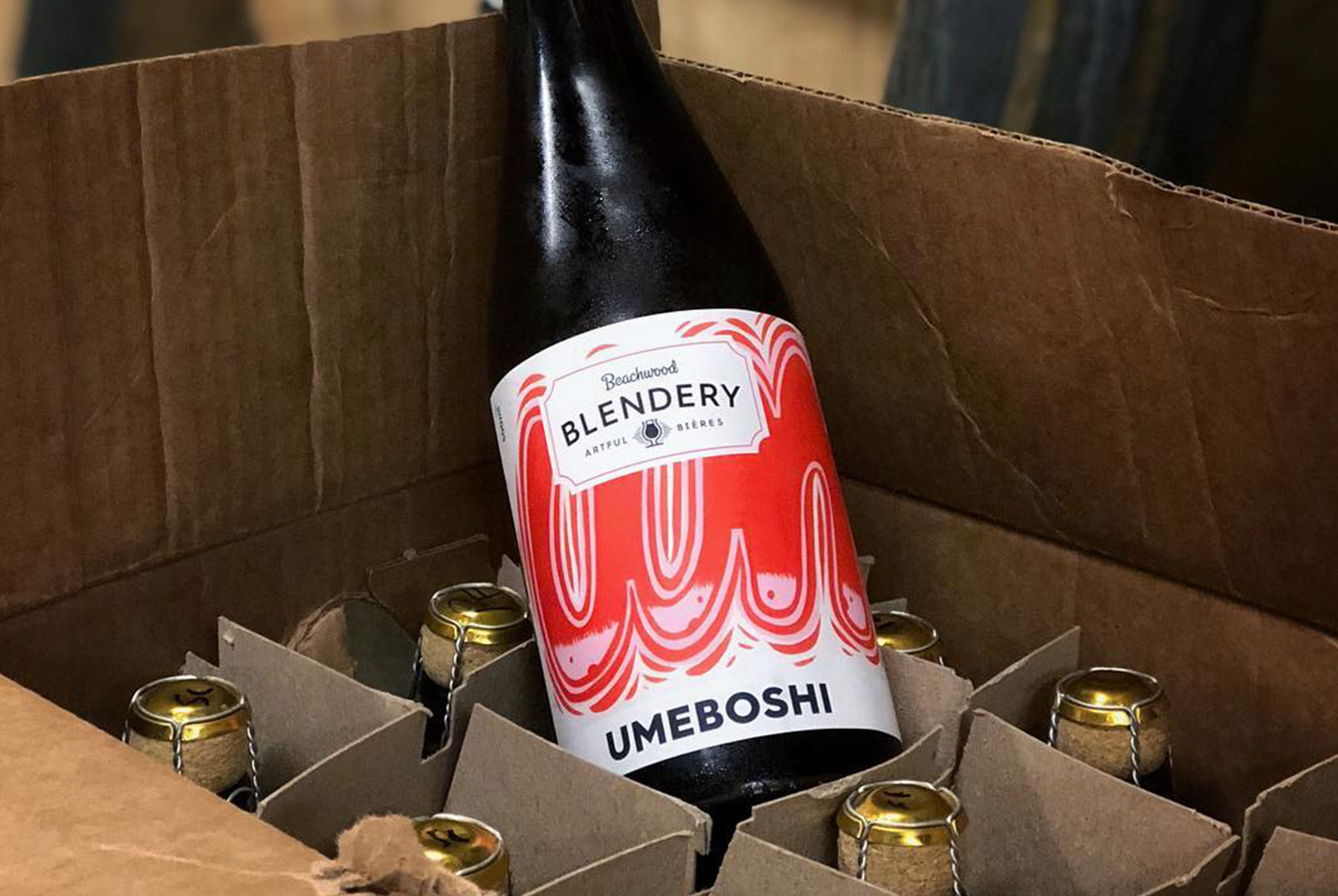 Umeboshi
Lambic, 6.5% ABV
Umeboshi is a Lambic/Gose-inspired ale made with plums and Bamboo Jade sea salt. Bright stone fruit and Beachwood's house funk dominate the aromatics followed by flavors of juicy plum and melon. There is a solid acidity all the way through, rounded out by the sea salt, and a finish reminiscent of sweet tarts.
Beachwood Brewery
Long Beach, CA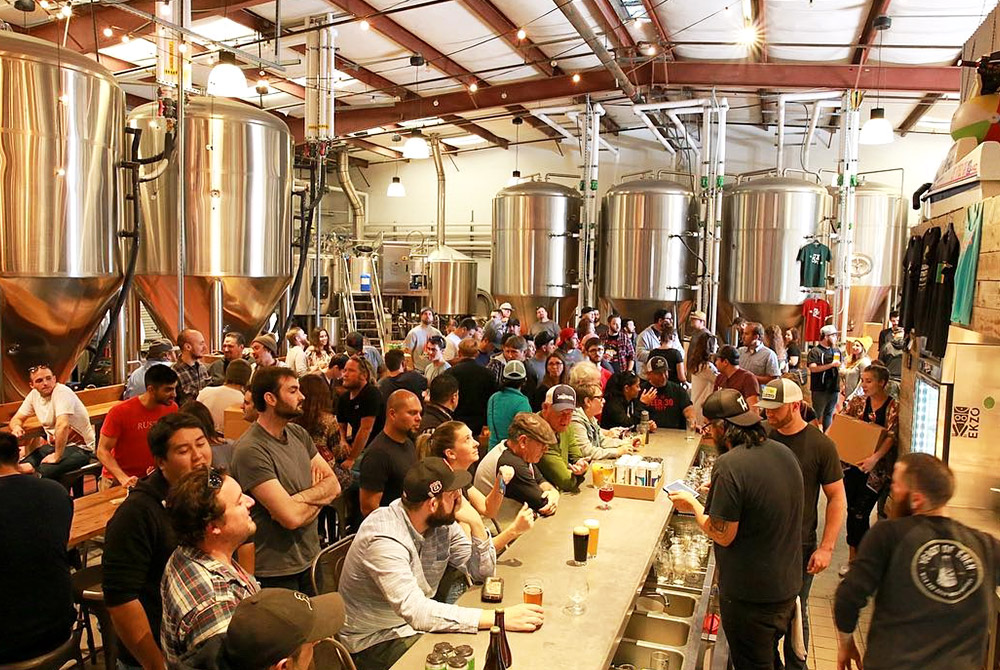 Murkish Delight
NE IPA, 6.6% ABV
Beachwood Brewery's newest NE IPA is a cornucopia of juicy and fruity hops. A generous blend of Simcoe, Citra, Ekuanot, Huell Melon, El Dorado, and Motueka make this hazy IPA a "Murkish Delight!"
Breakside Brewing
Portland, OR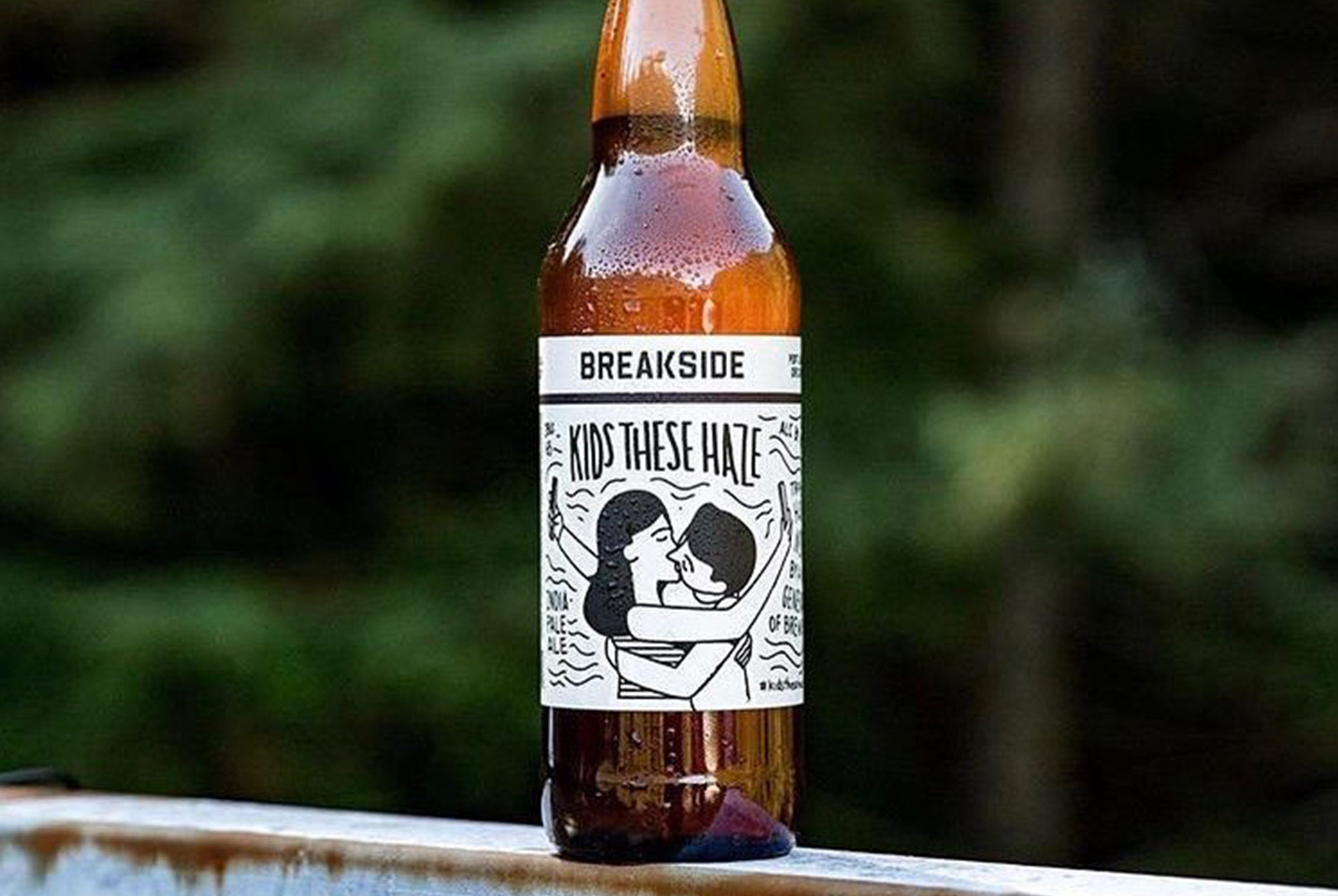 Kids These Haze
IPA, 6% ABV
Kids These Haze is sweet, soft, and lightly tropical and has a peachy, citrus rind.
Bourbon Barrel-Aged Salted Caramel Stout
Imperial Stout, 10.1% ABV
The bourbon barrel-aged version of this beer has been sitting in Heaven Hill Bourbon barrels for nearly a year. Big notes of vanilla, caramel, and chocolate mix on the nose are followed by rich Bourbon flavors on the mid-palate, a luscious mouthfeel, and a hint of salt in the finish. Soft oak tannins and a pleasant wood character round this out.
Booth Brewing Co.
Eureka, CO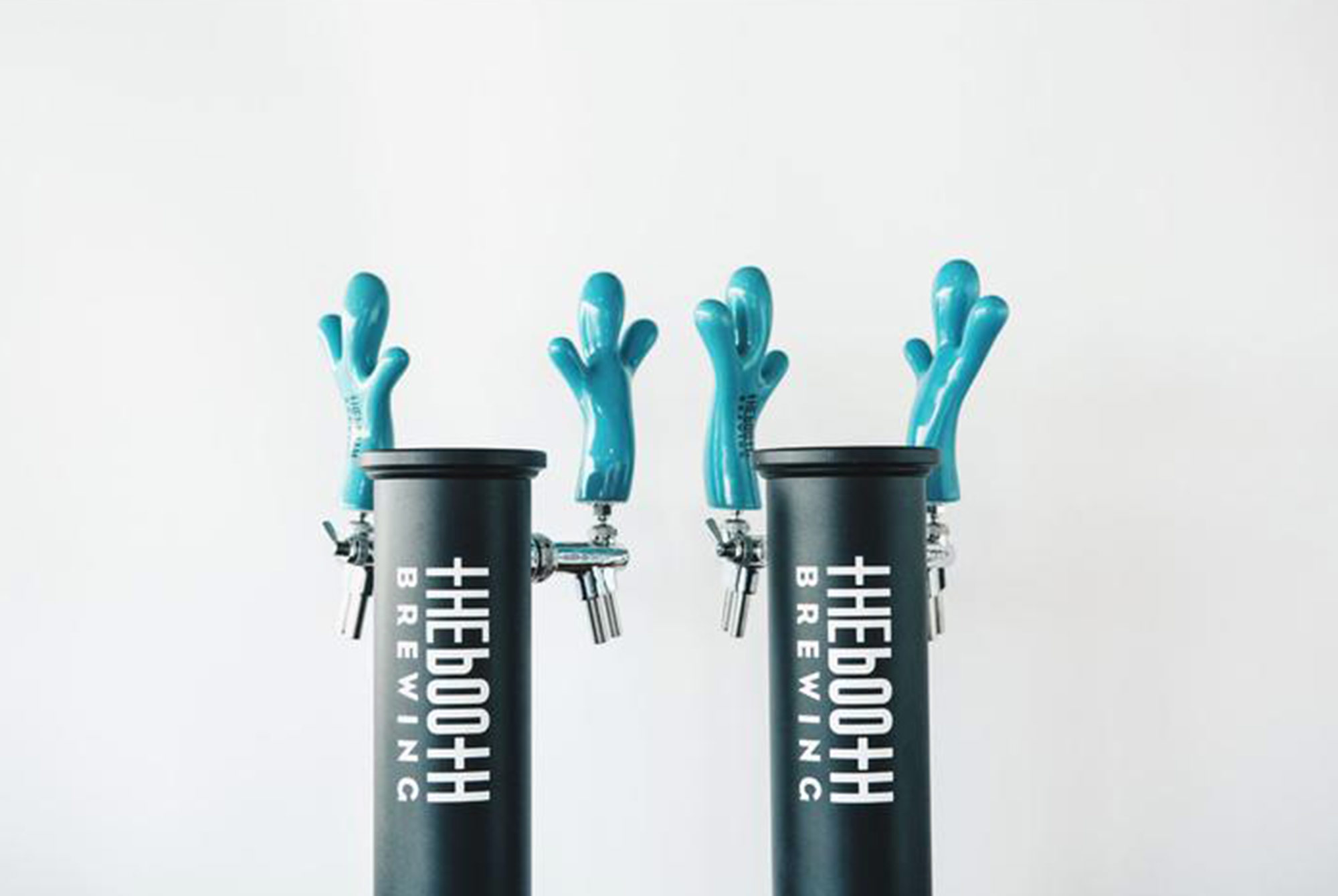 TBD
Cellador Ales
North Hills, CA
Cherry Gose
Gose, 4.9% ABV
Cherry Gose is a blend of barrel-aged beer with coriander, sea salt, and cherries.
Pear Saison
Saison, 5% ABV
Pear Saison is a blend of mixed-culture simple saisons aged in oak barrels with Asian pears.
Dancing Gnome Beer
Pittsburgh, PA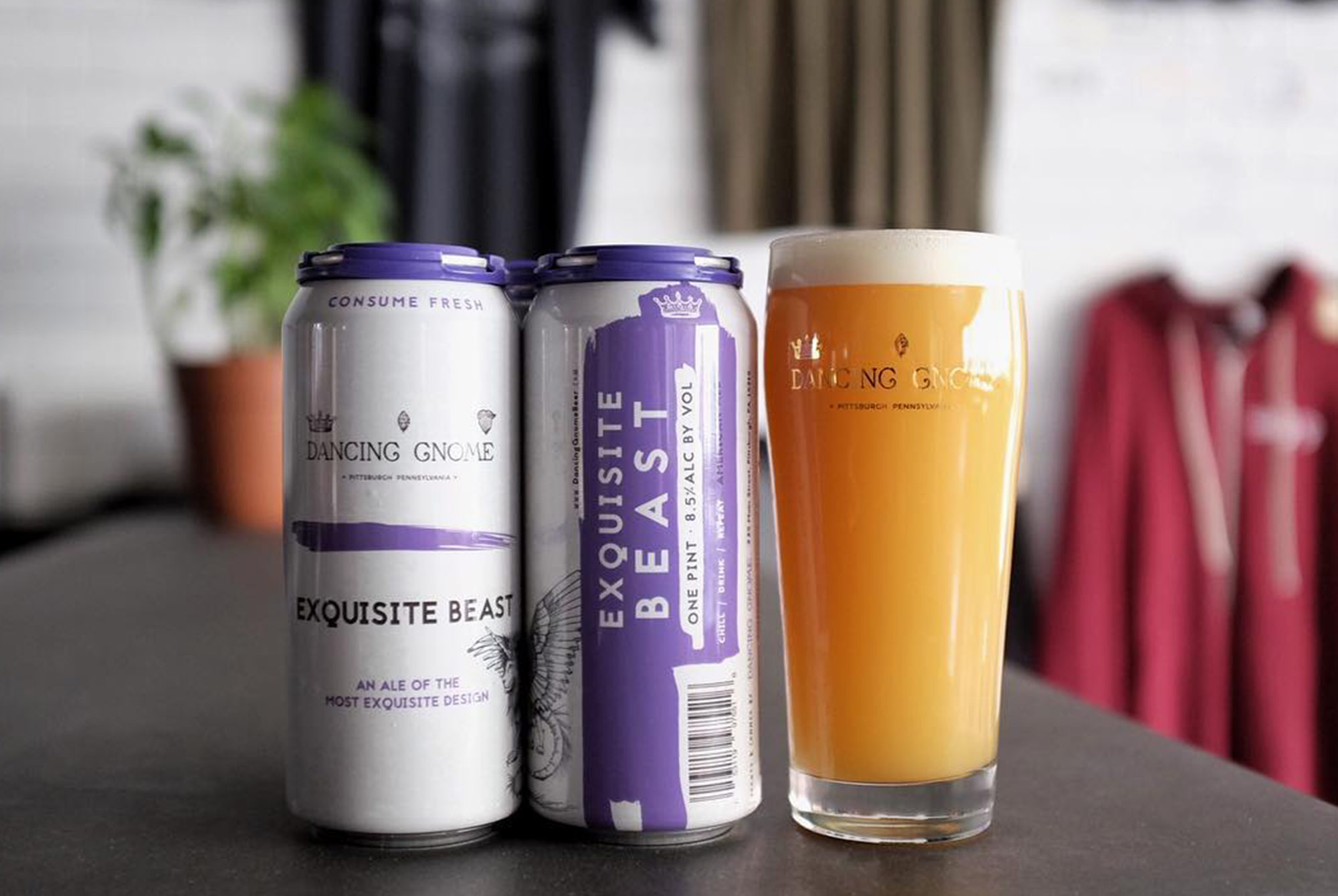 Double Lustra
DIPA, 8.5% ABV
Same hops as Lustra (IPA) just more. Double Lustra has big citrus flavors and a big body. It's dank.
Exquisite Beast
DIPA, 8.5% ABV
Brewed with English Halcyon malt and generously hopped with Denali, Mosaic, Eureka and Amarillo hops.
DankHouse Brewing Co.
Newark, OH
Couch Kush'n
DIPA, 8.5% ABV
Couch Kush'n is a Double NE IPA dry hopped with Medusa, Enigma, and Galaxy.
Chasing Trees
IPA, 7% ABV
Chasing Trees is a NE IPA dry hopped with Citra, Mosaic, and Galaxy.
Drake's Brewing Co.
San Leandro, CA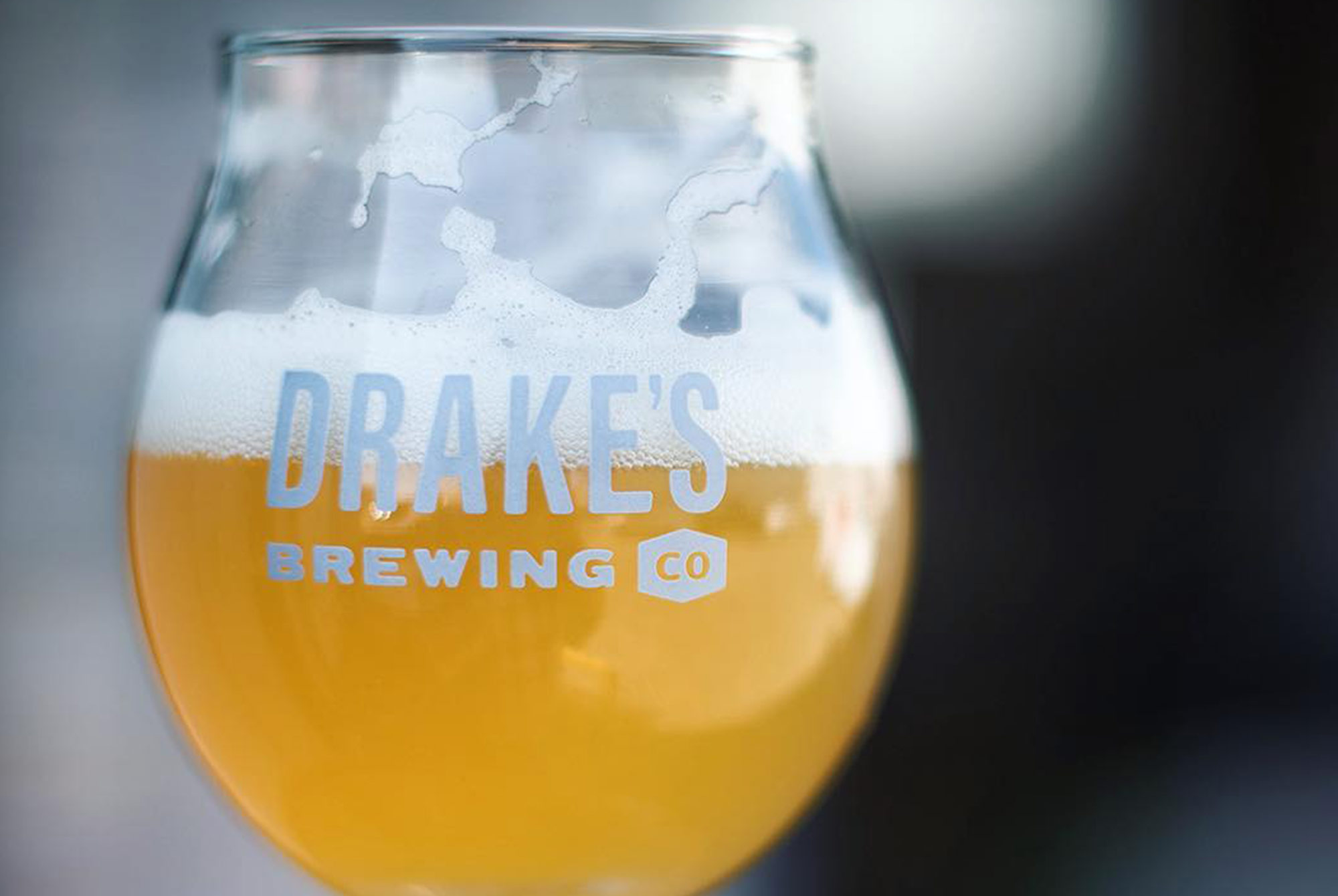 HAYS: Beam Splitter
NE IPA, 6.5% ABV
Hop additions in HAYS: Beam Splitter include Amarillo, Citra, El Dorado and Mosaic, producing citrus, stone fruit, melon, and papaya flavors.
Poppin' Extra Brut IPA
IPA, 7.1% ABV
Drake's latest take on the Extra Brut IPA style includes Citra, El Dorado, and Mandarina hops, giving the beer a big tropical fruit punch.
Mission Kriek
Sour, 6.4% ABV
Mission Kriek is an American Wild Ale aged with heirloom black cherries in cabernet barrels.
Peached Whale
Sour, 5.8% ABV
This is a small experimental batch of Drake's Sour Blonde with Peaches. Two pounds of peaches per gallon makes this beer very juicy with peach aromatics. The base beer is clean and tropical to highlight the fruit with a significant sour punch playing off the malt and wheat flavors in the beer.
Ghost Town Brewing
Oakland, CA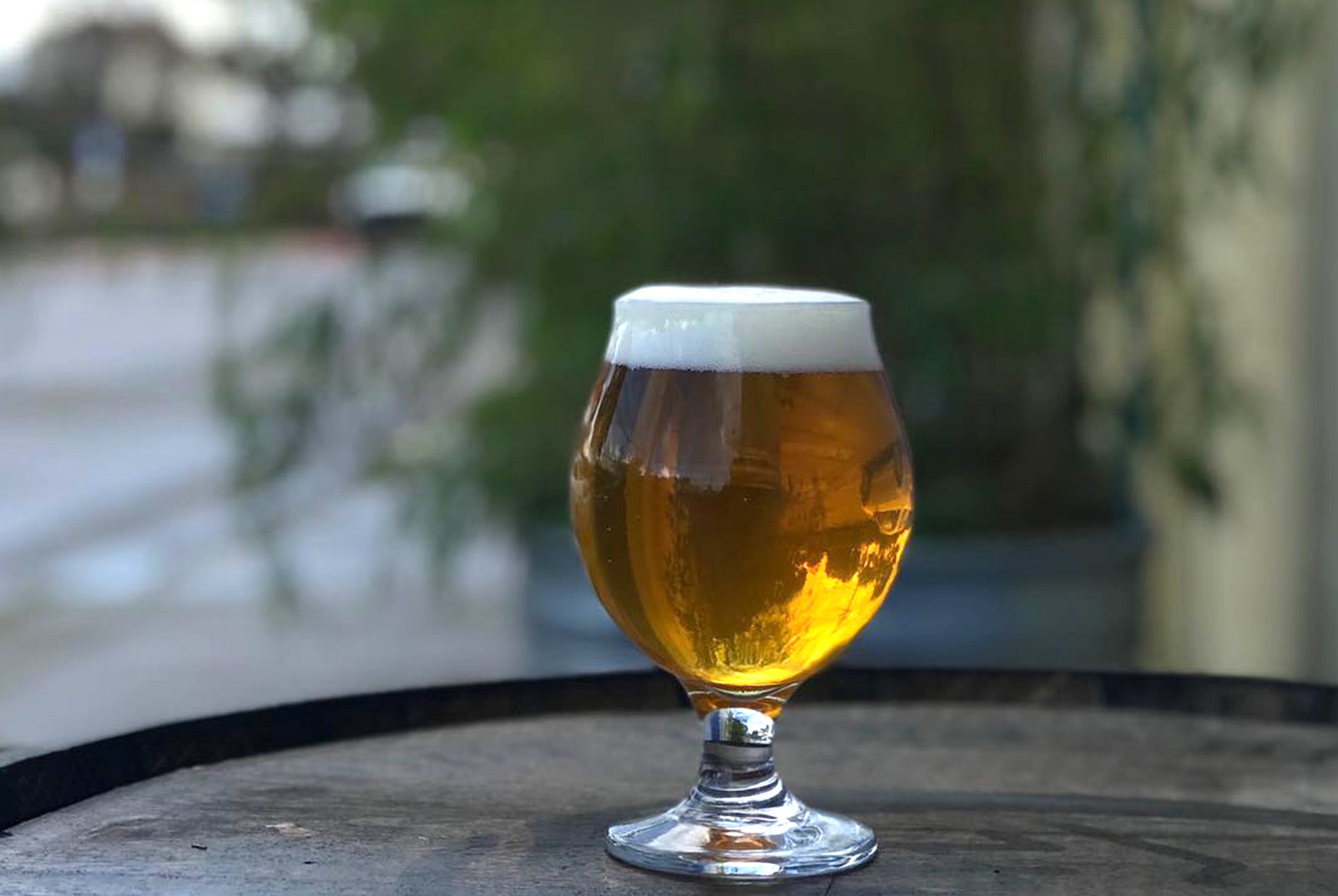 Polydactyl
Pale Ale, 5.6% ABV
No, Polydactyl Pale isn't named after a dinosaur. Polydactyls (aka Hemingway cats) are kitties with extra toes, and Ghost Town's brewer/ co-founder Adam's soulmate has 50% more digits than the average brew cat. This beer has just enough malt backbone to provide an ideal balance, without overwhelming the notes of orange rind and pineapple from the Amarillo, Mosaic, and Citra hops.
Coffin Juice
NE IPA, 6.6% ABV
Coffin Juice is a brand new hazy IPA from Ghost Town. The pungent wafts of Pineapple, Mango and Orange zest are heightened by an expressive yeast strain that squeezes every ounce of aroma from the Mosaic, Amarillo, and Equinox.
Great Notion Brewing
Portland, OR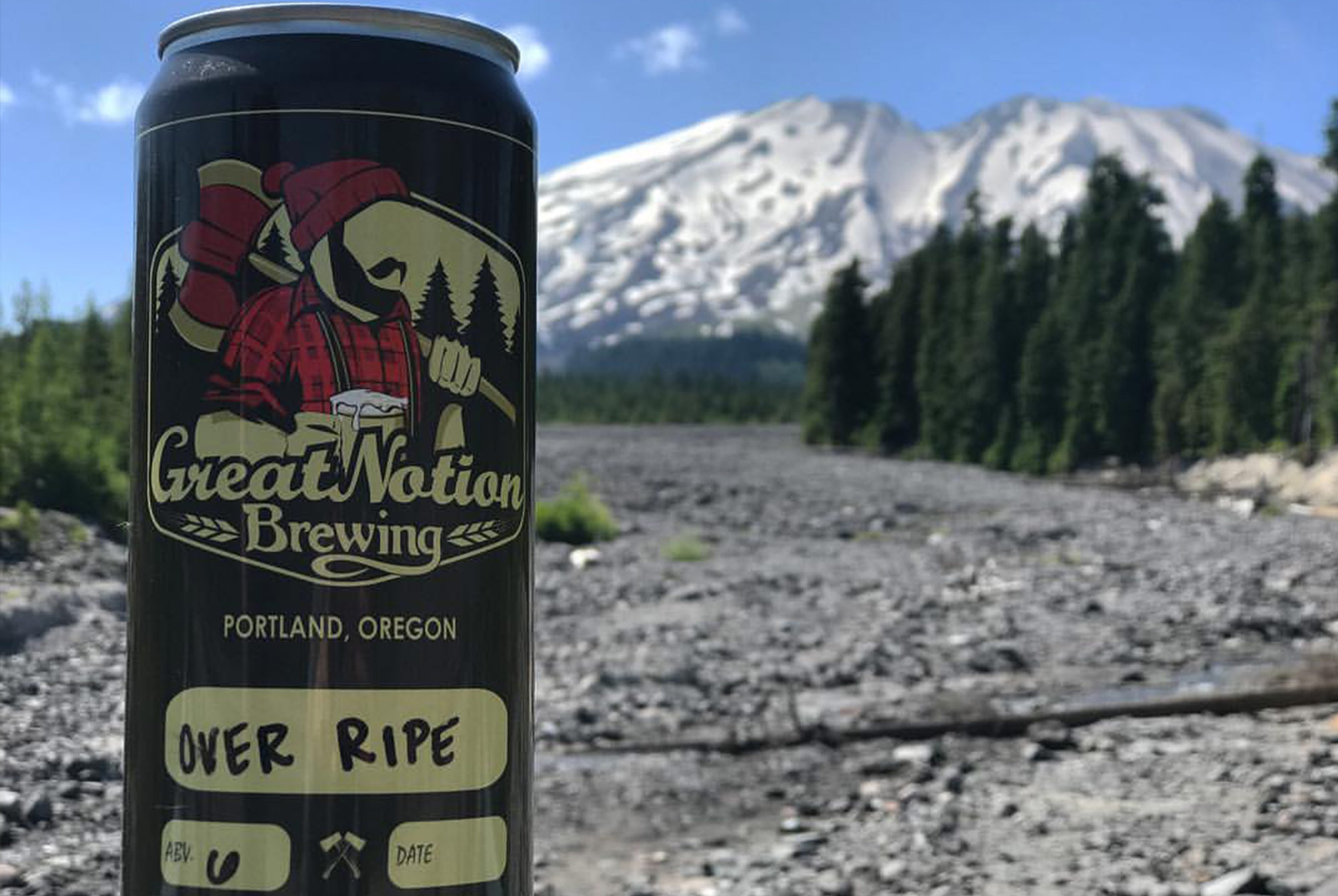 Ripe
IPA, 7% ABV
Brewed exclusively with Citra hops, Ripe brings a bit of haze to Portland. This juicy IPA is loaded with tropical fruit notes of mango & papaya.
Over-Ripe
IPA, 6% ABV
Over-Ripe is an experimental IPA brewed with rotating exotic hops and exotic fruit. We get loads of overripe fruit like cantaloupe, honeydew, pineapple, and papaya.
Hoi Polloi Brewing
Berkeley, CA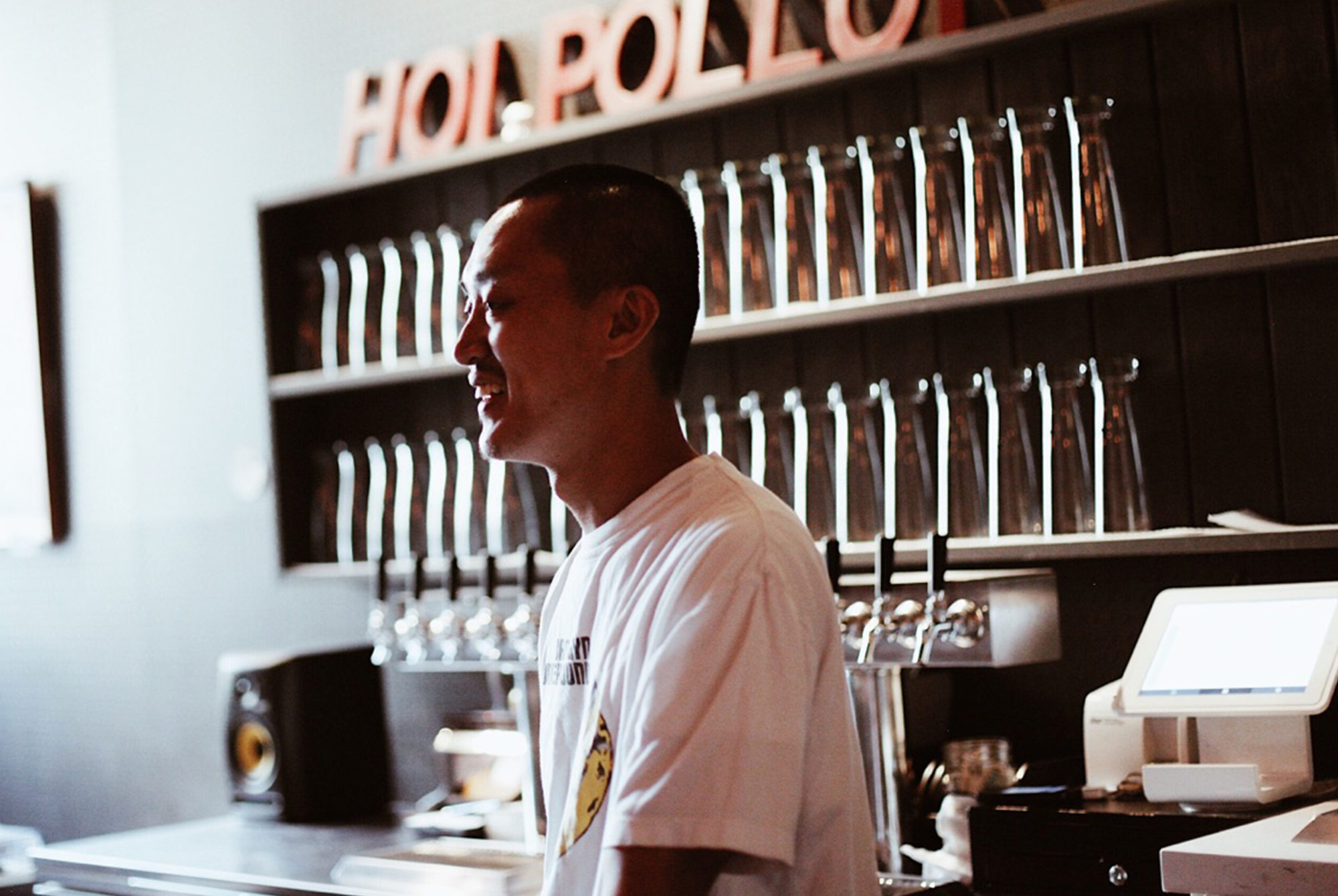 DJ Haze
IPA, 6.2%
DJ Haze is a hazy NE IPA.
Libertine Brewing Company
San Luis Obispo, CA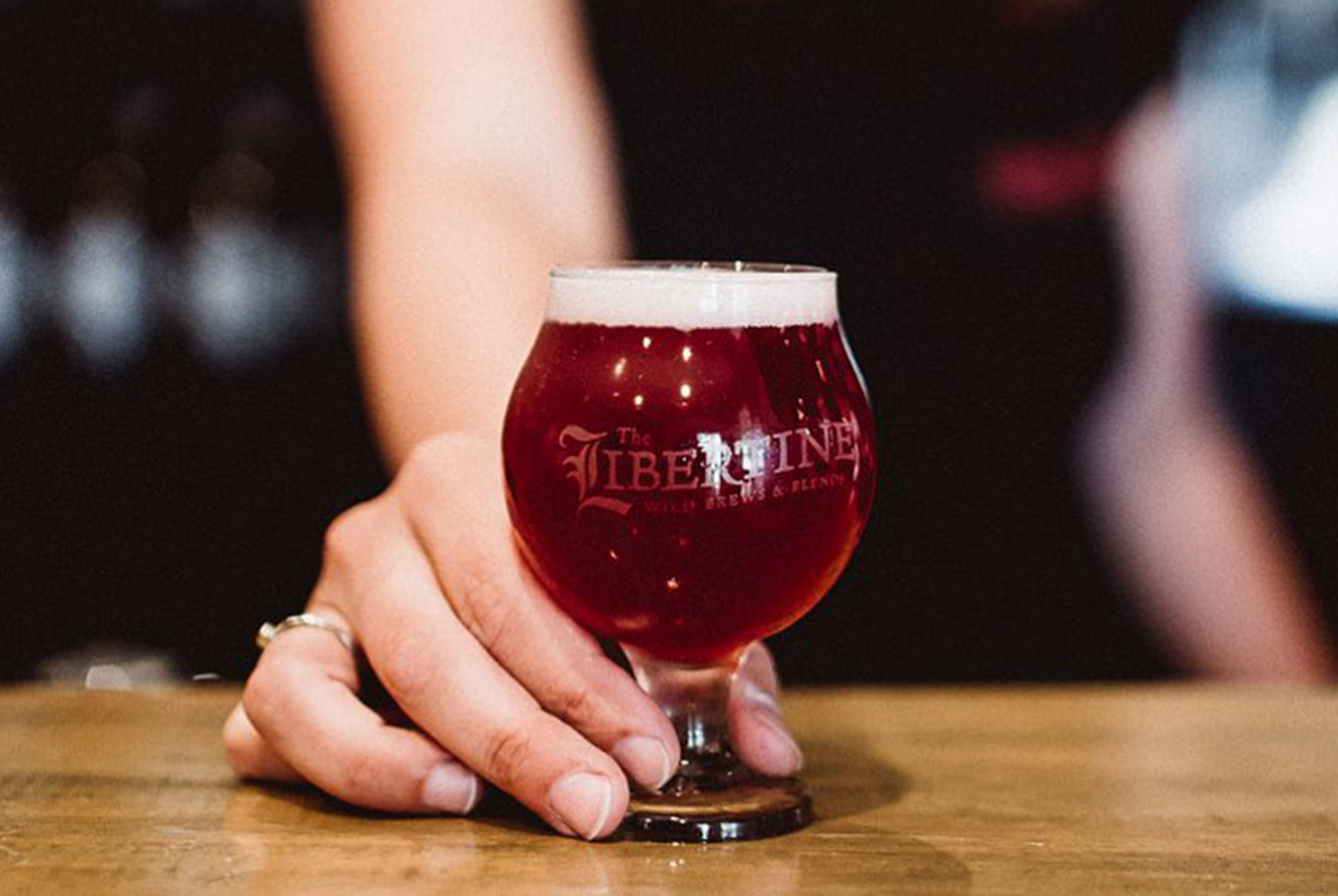 Aubree Rye
Saison, 6% ABV
Aubree Rye is very dry and spicy from the rye malt. It's a great everyday drinker and an awesome BBQ beer for the summer months.
Gose
TBD
Little Beast Brewing
Beaverton, OR
Ferme Rouge
Red Ale, 7.5% ABV
Ferme Rouge is Little Beast's newest release. It is an oak-aged tart red ale.
Blackcap
Fruit Beer, 8.4% ABV
Black Cap is a foeder-aged fruit beer and is very dark purple with a beautiful purple head.
Magnify Brewing Co.
Fairfield, NJ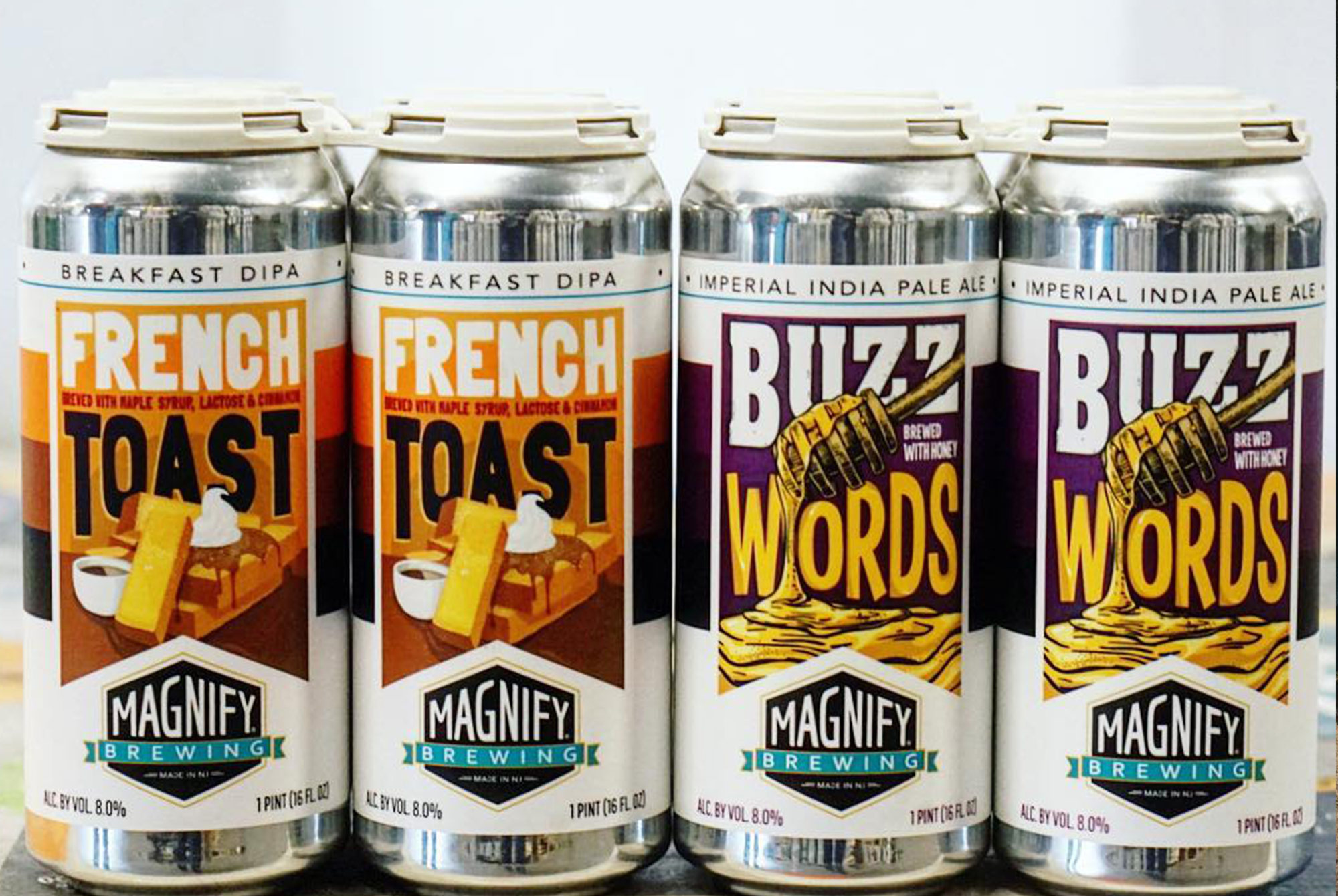 Peak of Righteousness
8% DDH Imperial IPA
Peak of Righteousness is double dry-hopped with Nelson Sauvin hops.
French Toast
DIPA, 8% ABV
French Toast was brewed with oats, maple syrup, lactose and cinnamon and dry hopped with Citra, Mosaic and El Dorado. The result is a complex unity of flavors that taste like your favorite weekend breakfast.
Melvin Brewing
Alpine, WY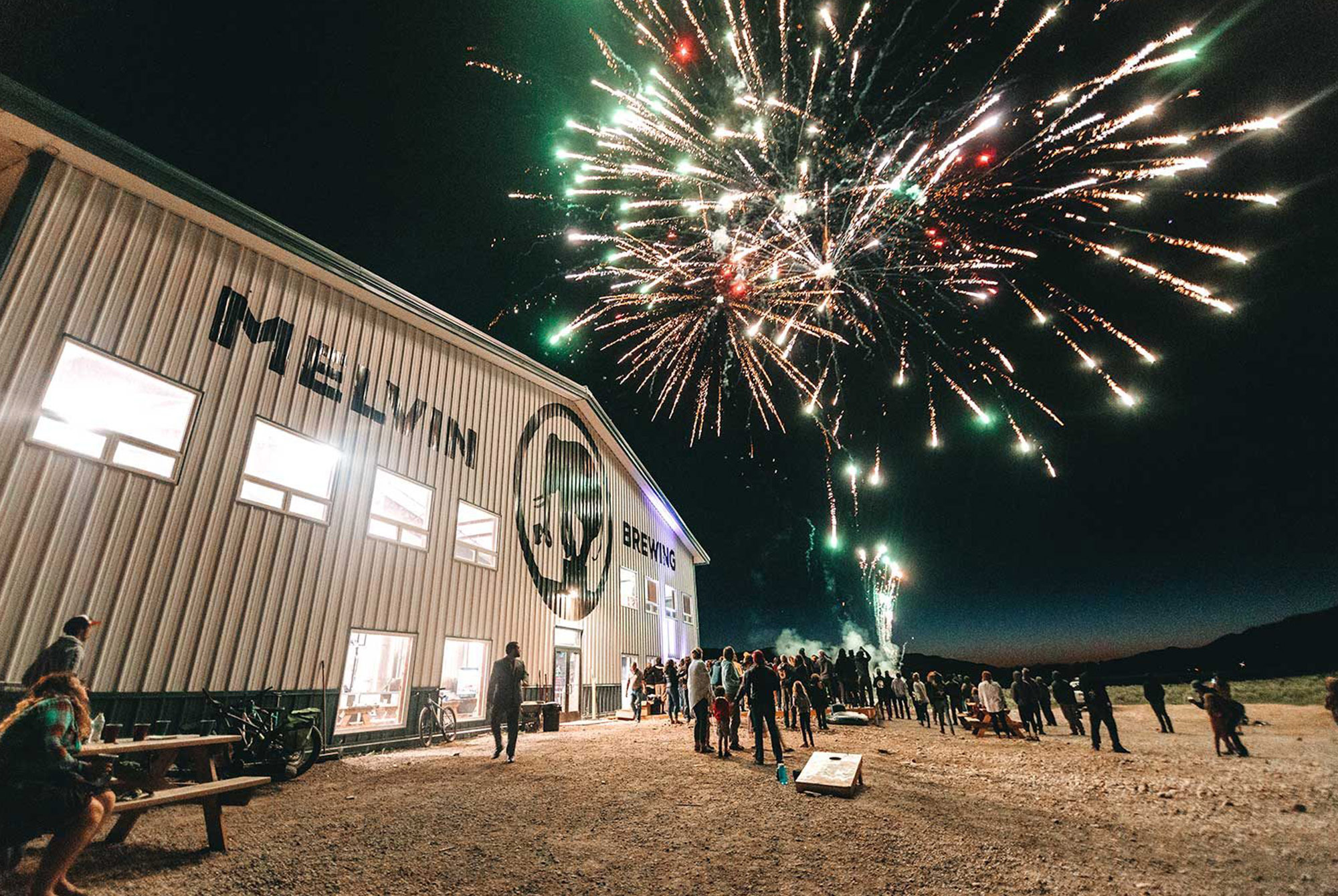 * (Asterisk)
DIPA, 9% ABV
The * Imperial IPA uses copious amounts of mosaic hops that give this beer strong notes of tropical fruit, stone fruit, mango, and berries. Brewed with a blend of northwest 2-row, light crystal, mosaic hops and some stuff you don't even know about.
Mosaic IPA
IPA, 7.5% ABV
Mosaic IPA is a fruity, lemony, and delicious IPA brewed with Mosaic hops.
Mraz Brewing Co.
El Dorado Hills, CA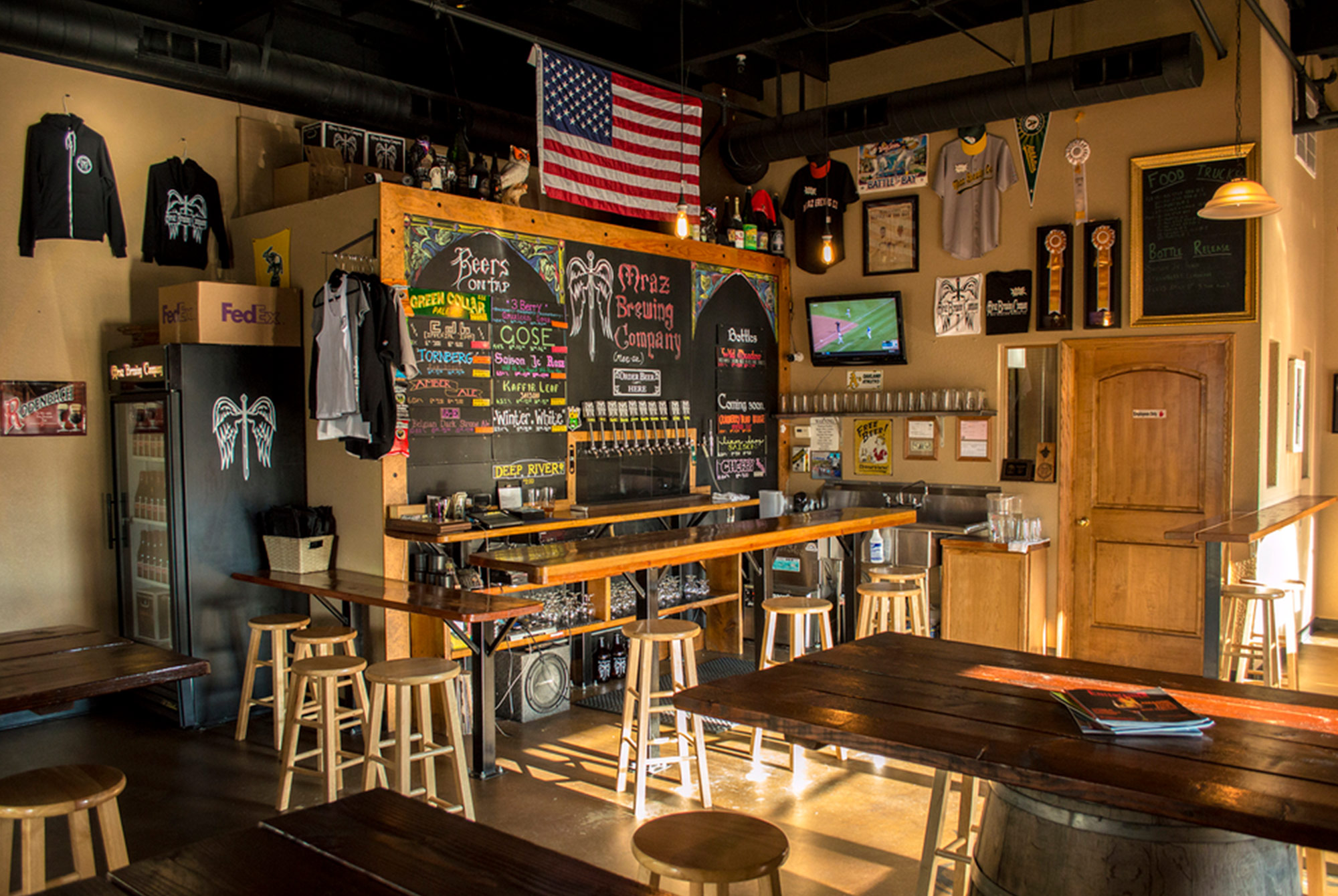 Gravitron (collab w/ New Glory Craft Brewery)
NE IPA 7% ABV
Gravitron is a NE IPA collaboration beer with New Glory and brewed with Nelson and Mosaic hops.
All The Peaches Love Me (collab w/ Flatland Brewing Company)
American Sour 4.5% ABV
All The Peaches Love Me is an American Sour with Peaches, brewed in collaboration with Flatland Brewery.
Narrow Gauge Brewing Co.
St. Louis, MO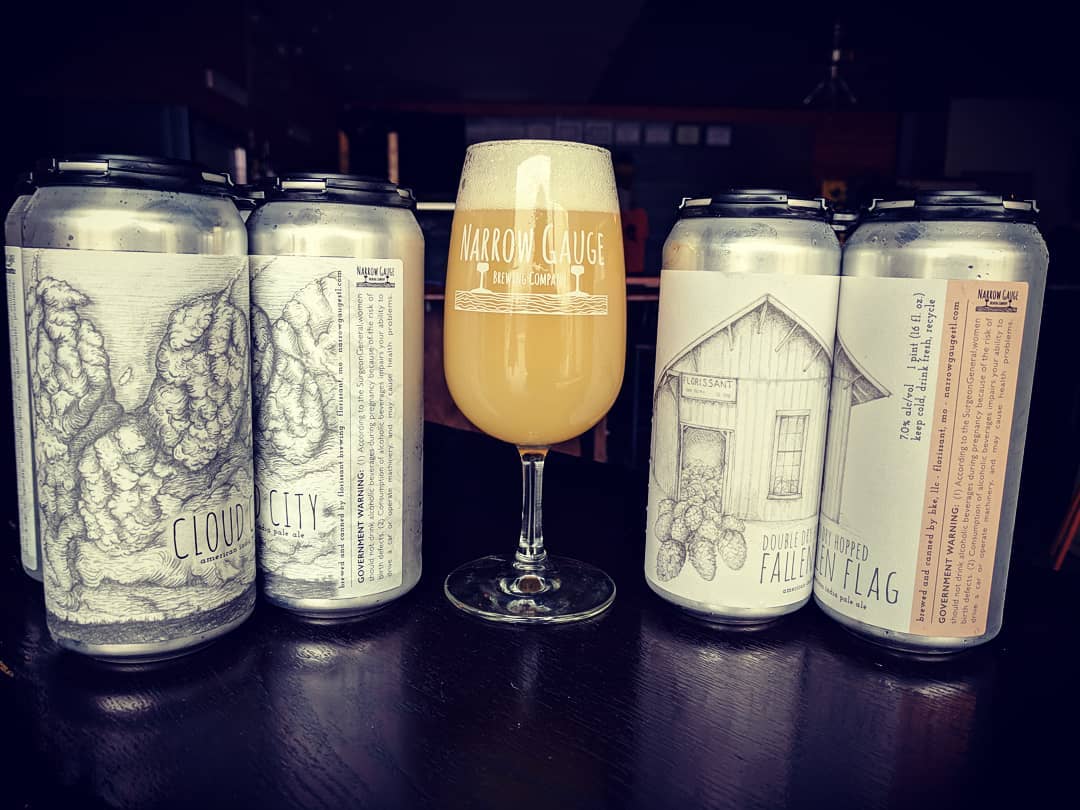 DDH Fallen Flag
NE IPA, 7% ABV
This is Fallen Flag with an additional dry hop of Citra and Mosaic.
DDH Cloud City
NE IPA, 7% ABV
This is Cloud City IPA with an additional dry hop of Citra, Mosaic, Galaxy, and El Dorado.
Novel Brewing Company
Oakland, CA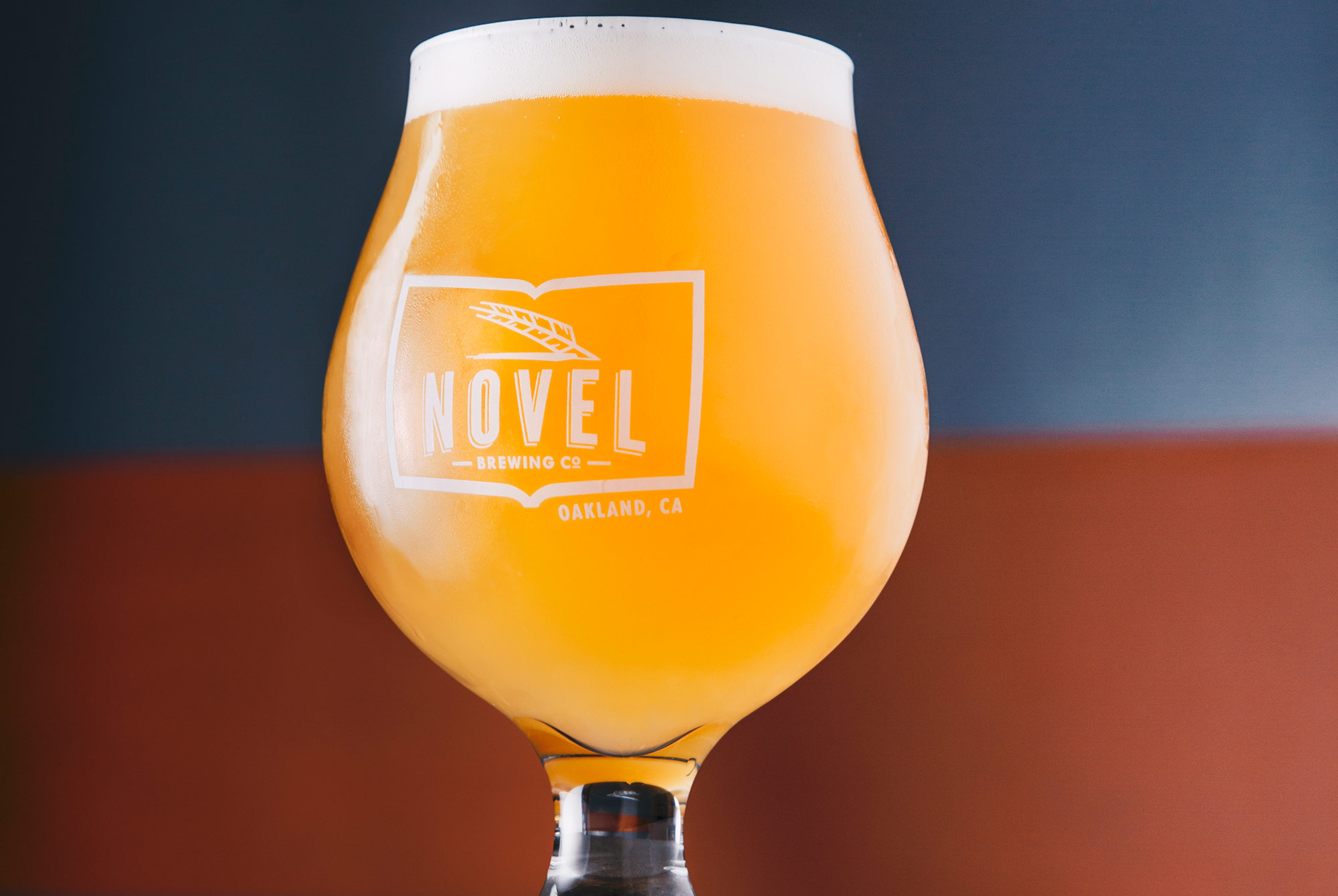 Dust Jacket
NE IPA, 7% ABV
Dust Jacket is a New England IPA with Citra, Denali, and Eureka hops.
Joelle
Berliner Weisse, 3.9% ABV
Joelle is a Berliner Weisse w/ Raspberries and Lemondrop hops.
The Rare Barrel
Berkeley, CA
Stone Age Love
American Wild Ale, 5.6% ABV
Stone Age Love is a blend of golden sour beers aged in oak barrels with tart cherries. Fermented with Brettanomyces, saison yeast, and a Belgian mixed culture, Stone Age Love is an homage to classic cherry sour beers.
Together We're Better
American Wild Ale, 6.0% ABV
Golden sour beer aged in oak barrels with pineapple, passion fruit, cherry, guava, and peach.
Outlaw Bound
Sour, 6.1% ABV
This blend of saison and golden sour beer aged in oak barrels with prickly pear and lime zest knows no bounds. Fermented with an array of microorganisms, Outlaw Bound explores both yeast and fruit expression. Colored like the setting sun on the western horizon and restrained in acidity, this sour features notes of fragrant lime, melon, and delicate pear.
Seditious Ways
American Wild Ale, 6.9% ABV
Seditious Ways is a blend of dark sour beers aged in oak barrels with tart cherries. This blend consists of two different batches of dark beer. About half of the barrels used in this blend were fermented with Brettanomyces yeast and Lactobacillus bacteria.
Soquel Fermentation Project
Santa Cruz Mountains, CA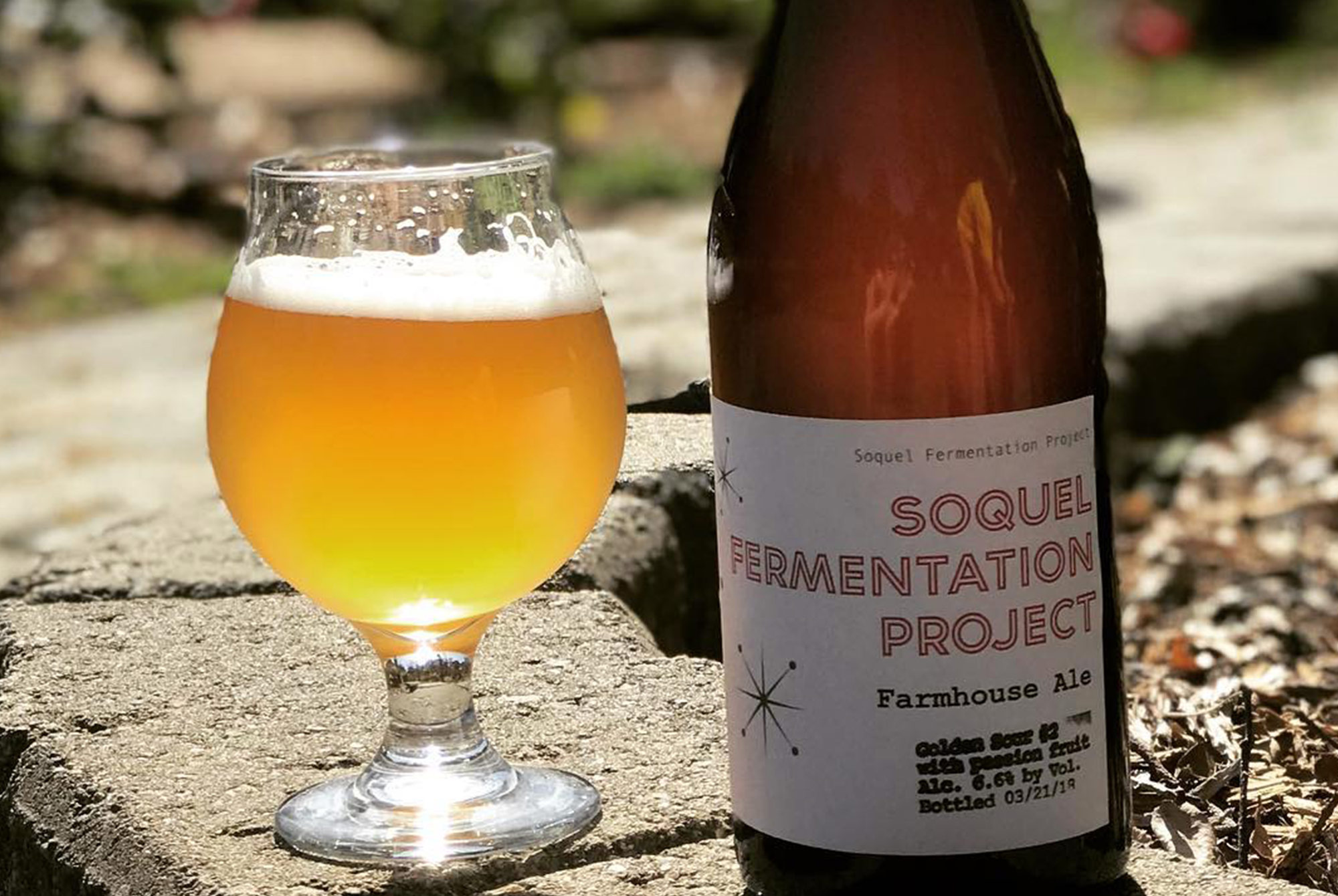 Golden Sour #2
Sour w/ Passionfruit 6.6% ABV
A mix of several Saison barrels from the last 2 years of brewing and aging at the Santa Cruz farmhouse. Tart and juicy, a refreshing beer for the warm spring days.
Saison #4
Saison w/ Saphir Dry Hop and Wildflower Honey, 7.3% ABV
Triple Crossing Brewing Co.
Richmond, VA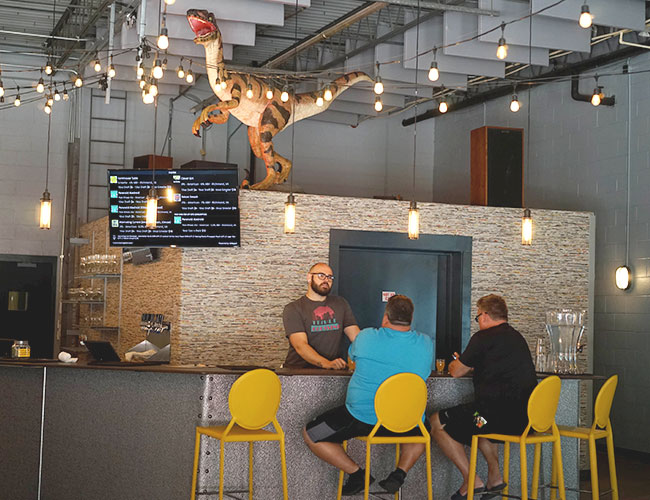 Clever Girl
IPA, 6% ABV
Clever Girl is a light bodied, soft, and dry American IPA with impressions of tropical citrus and dark berry floral aromas. It's hopped generously with Citra and Mosaic hops.
Battle Creek
DIPA, 8% ABV
The flagship DIPA in Triple Crossing's Lockout Series, this huge juice bomb is dry hopped with hundreds of pounds of Mosaic. Expect dank aromas of pine, tangerine, blueberry, and papaya.