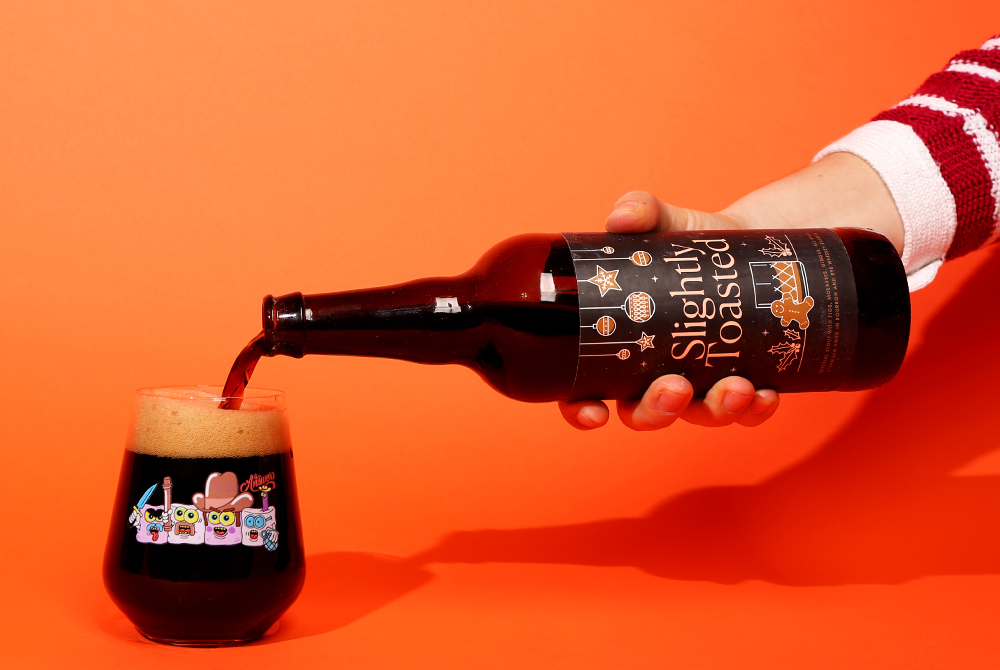 Editor's Note:
Every week we round up the five best beers we tried that week. Have a recommendation? A beer we absolutely need to try? Email us at hello@hopculture.com with your pick.
We're gearing up for our first beer festival of 2020! On Thursday the Hop Culture team will fly out to Los Angeles for Juicy Brews Beach Party at Brouwerij West in San Pedro. It's shaping up to be an amazing time and we can't wait to catch up with some of our West Coast friends.
Before getting ready to depart, we drank some delicious beer in the Hop Culture studio. Here are five of the best beers we drank from January 13th to the 20th.
Opaque Thoughts
Mountains Walking Brewery — Bozeman, MT
Milkshake IPA — Mountains Walking was a recent discovery for us, but the Bozeman, MT brewery produces progressive, creative, and tasty beers. The milkshake IPA Opaque Thoughts also used guavas and Papa New Guinea vanilla bean for a lush, fruit-forward beer. It had the requisite amount of haze and softness with a tropical fruit pop and a slight acidic backbone.
Slightly Toasted
Stout Collective + 3 Sheeps Brewing — Chicago, IL + Sheboygan, WI
Imperial Stout — What finer touch is there than a design company sending a collab beer as a holiday card? This Christmas treat from Stout Collective was brewed in collaboration with 3 Sheeps Brewing. A blend of bourbon and rye barrel-aged imperial stouts, Slightly Toasted featured ginger, molasses, allspice, and vanilla for a decadent, rich, and warming beer. This was a stellar beer and was perfect for the holiday season.
Wolves in the Piano
Birds Fly South Ale Project — Greenville, SC
Imperial Stout — Decadent, rich, and deep, this bourbon barrel-aged imperial stout from Birds Fly South was a delight. It was smooth in texture with hefty boozy bourbon notes, a touch of vanilla, some charred oak, and even some dark fruit characteristics. All in all, a deftly made beer.
Elegantly Put
Tampa Bay Brewing Co. + Zillicoah Beer Co. — Tampa Bay, FL + Asheville, NC
Czech Pilsner — Sometimes the simplest beers are showstoppers. Elegantly Put, a collaboration between Tampa Bay Brewing Co. and the lager wizards of Zillicoah, was a crisp, clean, crushable Pilsner. Light fruit notes popped alongside freshly baked bread flavors. Easy to throw back but worth taking a moment to marvel at.
The Pain of Killing
DSSOLVR + Troon Brewing — Asheville, NC + Hopewell, NJ
Double IPA — Yet another collab beer makes this list. This tropical milkshake IPA from one of Asheville's newest breweries (DSSOLVR) and the darling of New Jersey (Troon Brewing) had some sweet spice mingling with juicy citrus resulting in a deadly combo. The Pain of Killing was drinkable, flavorful, but most of all fun. The orange and lime added some bright acidity while the lactose and coconut made for a smooth texture.
Liked this article? Sign up for our newsletter to get the best craft beer writing on the web delivered straight to your inbox.