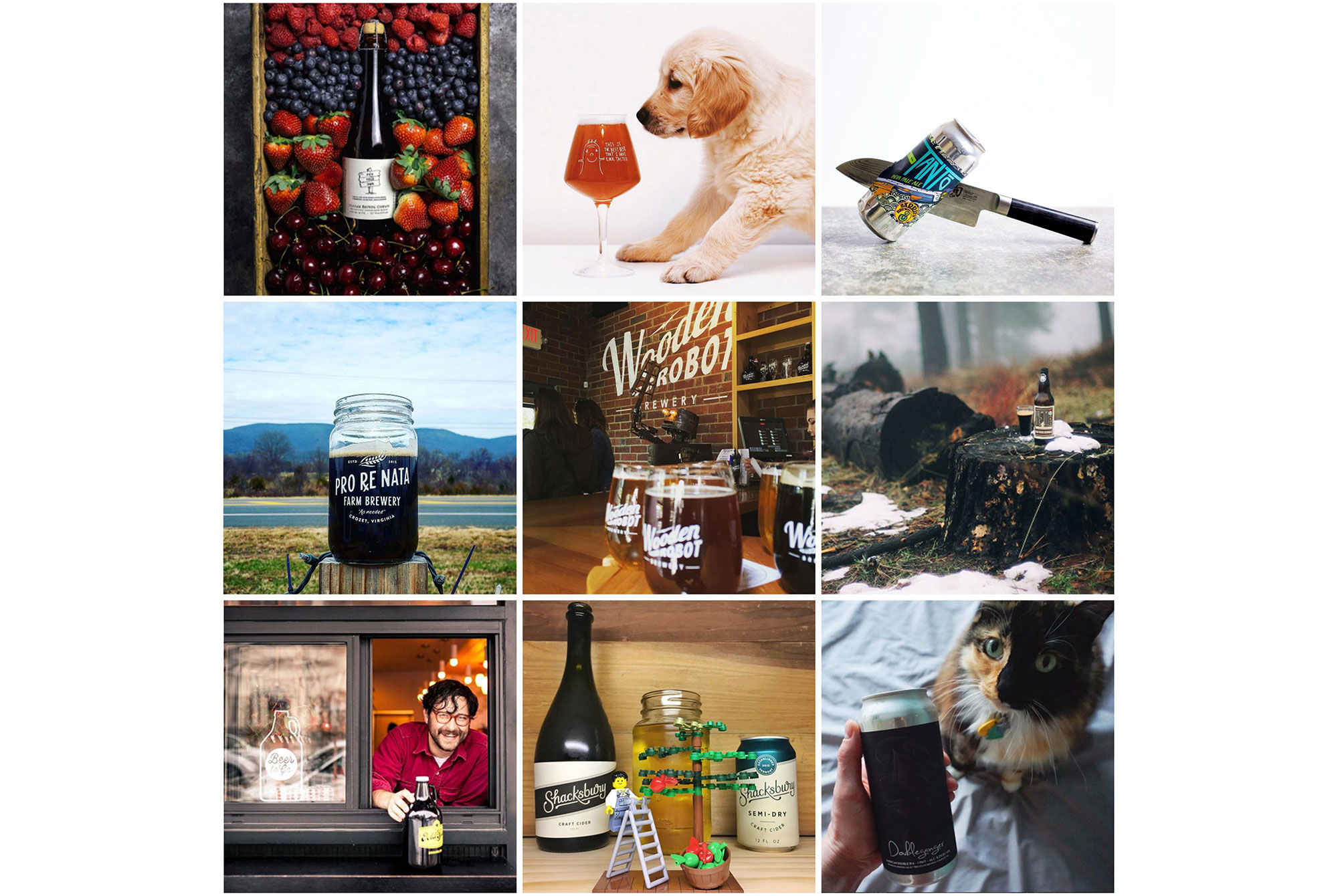 Additional Contribution by J. Travis Smith
The best part about being a beer lover (aside from the actual beer) is being a part of the craft beer community. There are so many stellar bloggers, brewers and magazines out there doing out-of-the-box, adventurous things, and Instagram is the perfect place to follow along. These ten beerstagram accounts provide all of the photography, entertainment, dogs, foodie plates and beer you could ever ask for.
1. @bkbeerguy
As a frequent writer and photographer for Good Beer Hunting, following Cory Smith often means following the cutting edge of beer journalism. His work has also appeared in October Mag, Gothamist and New York Magazine.
2. @thebottletrade
Besides posting beautiful, if a bit severe, photographs of beer, The Bottle Trade is also a social network for craft beer trading. Just tag your trades with #bottletrade and see if anyone bites.
3. @allagashbrewing
Among established and well known breweries, Allagash Brewing is one of the most exciting to follow. Along with promoting their beer, they also promote understanding of the science behind their brewing (especially via their coolship) and give a window in to the Maine lifestyle.
4. @craftbeerdeer
Julie uses puppies, food, craft brews, and creative layouts to make her account larger than just the beer — because even we can't look at photos of beer cans all day.
5. @hopculturemag
#Blatantselfpromotion. We post photos in an effort to give a glimpse into breweries, bars and events around the country, and the humans behind it all. The craft beer revolution beckons to be documented. And when we are at an event, bar or brewery, we are constantly updating our story.
6. @louiebaton
All of your childhood dreams can be realized by looking at the epic LEGO scenes that Dano Mite pairs with each beer. A must follow.
7. @garnet_heart_
This traveling beer blog is based out of Texas, which makes it invaluable for contrasting against the majority of beer instagram account, which tend to focus on the coasts. Call it a break from brightly-colored Treehouse cans.
8. @draftmag
Draft Magazine has one of the most followed beer accounts on Instagram, and deservedly so. Their bi-monthly print magazine has been around since 2006 and they've translated that into an account that boasts bottle pictures with creative layouts, stop motion videos and artful aesthetics.
9. @blackbrewculture
Home brewers supporting and promoting diversity and sub-culture in craft beer, Black Brew Culture is new on the craft beer scene, but vital to it. When articles question whether black people even like craft beer, look no further. Online magazine launching soon.
10. @beerbitty
Heather Lewis, former Operations Manager at Brooklyn Brewery, posts photography that is fresh, focused, and a tad rustic with just the right amount of beer and cats. You'll learn something without realizing it.