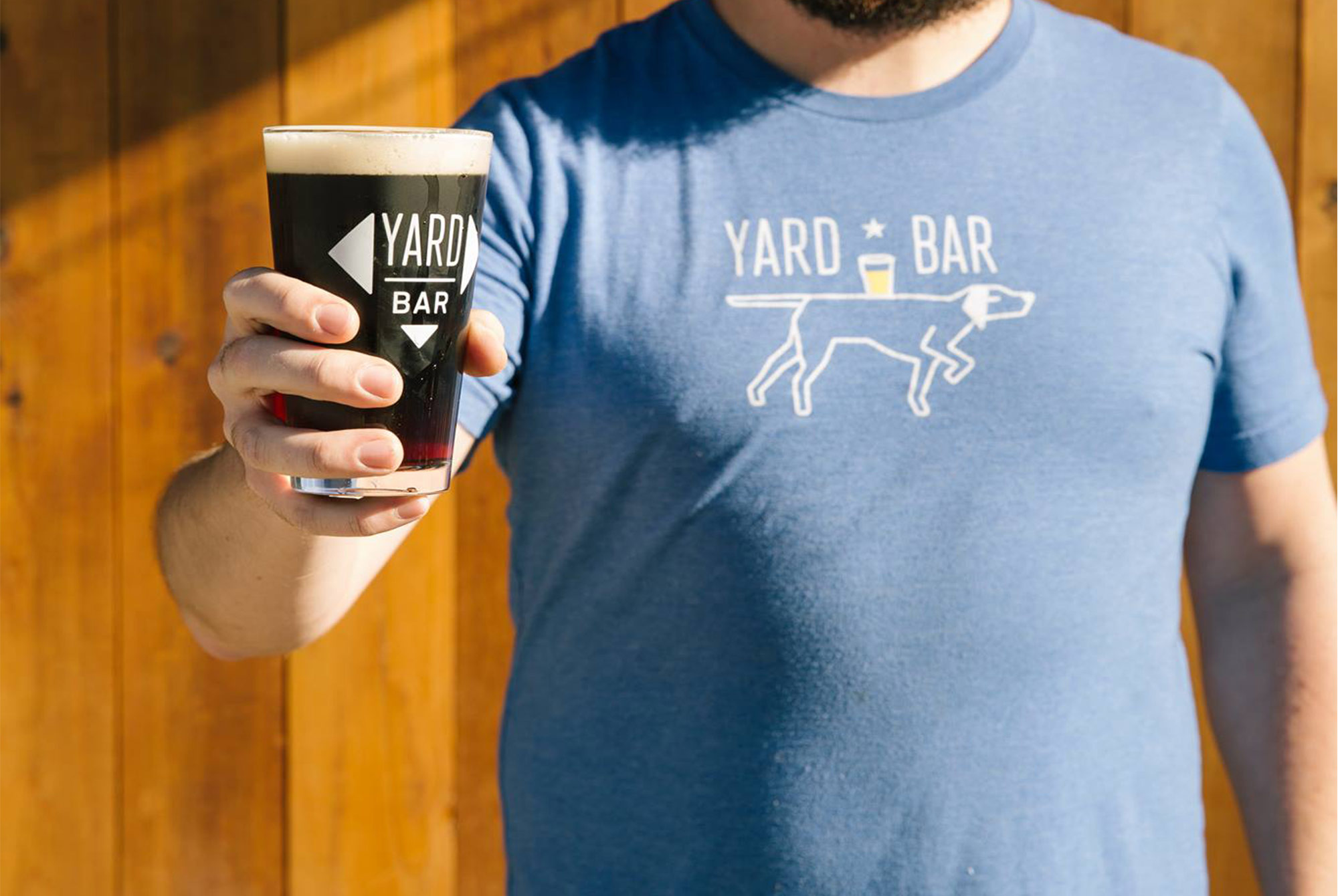 Editor's Note:
Do you like animals? Of course you do. Want to win a free trip to Pittsburgh and have some amazing beer? Duh. Check out our giveaway on Instagram!
Not everyone is a dog person, and that's okay. That's what cats are for. Or lizards. But for those among us who think everything is better with a dog at their feet (like me), you know the joy of sitting at your favorite bar, drinking your favorite beer, with your pup curled up and happy right there with you.
It's a rare treat, but when you find a great dog-friendly bar, you shout it from the rooftops. Here are 16 of the best in the U.S. May one be right around the corner.
The Morrison
3179 Los Feliz Blvd., Los Angeles, CA | (323) 667-1839
Great food and beer for you, a special dog menu for Fido. What's not to love?
Night Shift Brewing
87 Santilli Highway, Everett, MA | (617) 294-4233
Bring the whole family–including the four-legged members–to Night Shift's Everett taproom for a weekend afternoon. Dogs are only allowed on the patio but on a nice day it's the perfect spot.
Norm's Eatery & Ale House Seattle
460 N 36th St., Seattle, WA | (206) 547-1417
With a tagline like "Sit … and stay" you just know dogs are more than welcome.
Yard Bar
6700 Burnet Rd., Austin, TX | (512) 900-3773
"Our off-leash dog park features a full bar, agility equipment, and bark rangers to keep the play moving safely." Plus there's great food and solid beer for the humans. Say no more.
Romero's K9
985 S Public Rd, Lafayette, CO | (720) 485-5968
Go on-leash in the year-round temperature-controlled pavilion or register your dog and enjoy the outdoor biergarten.
Lucky Dog
2220 Thrift Rd, Charlotte, NC | (704) 333-4114
Picture a full-service dog spa, daycare, and hotel that also happens to allow humans drinking beer, and you've basically got the idea.
Mutts Canine Cantina
2889 Cityplace W Blvd, Dallas, TX | (214) 377-8723
Enjoy a cold beer with friends while the dogs lose their minds on the one-acre, off-leash dog park. Win-win.
Morristown Deli
7 Elm St, Morristown, NJ | (973) 267-3766
With a dog menu and an on-site trainer, this outdoor cafe is perfect for an afternoon of pooch pampering. You'll be well taken care of, too.
The Watering Bowl
5411 Leetsdale Dr, Denver, CO | (303) 591-9069
Denver's first dog-friendly tavern, The Watering Bowl features a fully fenced, 7,000-square-foot private dog park alongside a killer craft beer list.
Rita's on the River
Rio Plaza, 245 E Commerce St, San Antonio, TX | (210) 227-7482
Located on the historic River Walk, Rita's is consistently recognized as the best dog-friendly bar and restaurant in the area.
Orenco Taphouse
1198 NE Orenco Station Pkwy. Hillsboro, OR | (503) 432-1000
This Hillsboro bar is dog-friendly and features a stellar taplist. Plus, it happens to be the favorite local spot of Carter from Dogs on Tap.
The Dog Bar
3307 N Davidson St, Charlotte, NC | (704) 370-3595
The Dog Bar hosts regular dog walks followed by cold beers, and bring adorable puppies in that are looking for new homes. Awww.
The Brig
1007 8th St SE, Washington, DC | (202) 675-1000
Your dog will love the massive, airy outdoor patio; you will love the massive beer list.