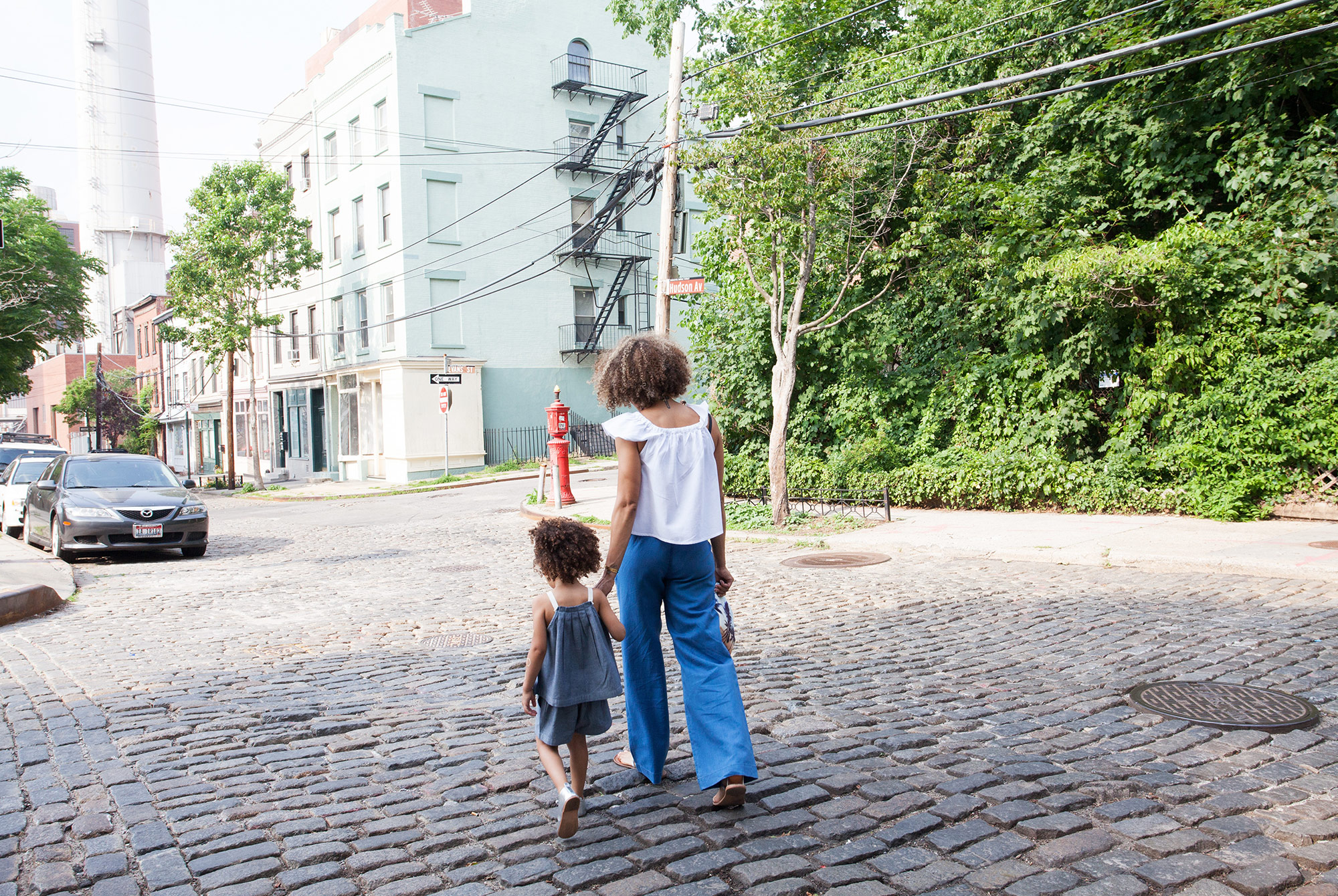 Moms come in all shapes, sizes, shades, and ages (much like beer). Some moms like to cook while others like to brew beer. Some moms find their namaste at yoga while others find their inner peace in a taproom. Some moms enjoy throwing parties while others like to crush 16 oz. cans at the party. We'll be honest with you: At Hop Culture not all of our moms enjoy imbibing or choose beer as their favorite alcoholic beverage (don't worry, we're working on this last one). If you're lucky enough to have a mom who shares your love of ales and lagers, we've nailed down 7 of the best gifts to remind your mom why we should toast to her and love her 7 days of every week.
Jewelry from Jessica Walsh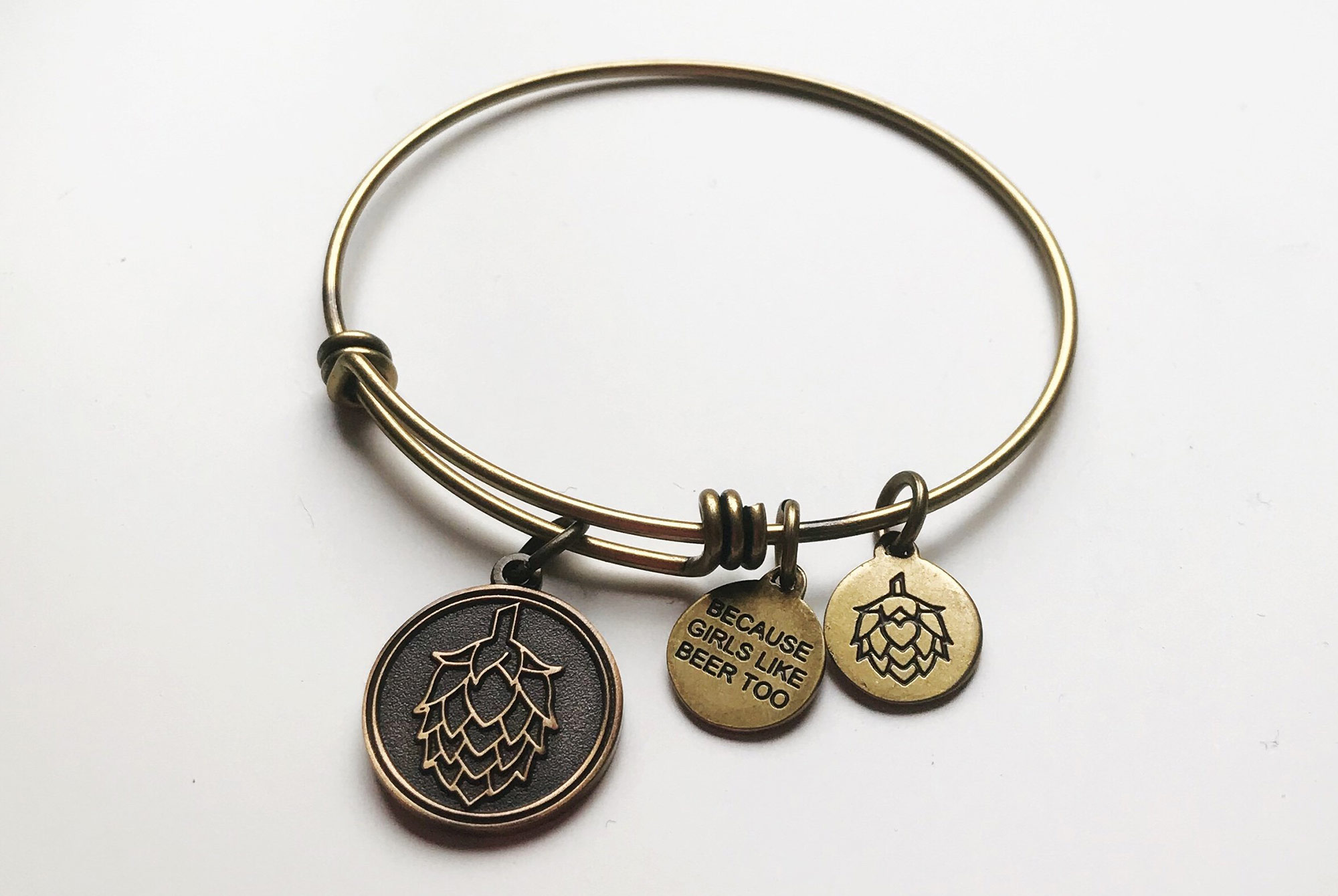 Created by avid craft beer enthusiast and homebrewer, Jessica Walsh, HopHeart jewelry combines beer with bracelets. Whether you choose a necklace showcasing hops or a Beer Charm Bangle, this "Brewelry" will let your mom express her love for beer in a stylish, sleek way. With the motto "Because girls like beer too." HopHeart will empower your mom and all women with their love of craft beer.
Eclat Chocolate Beer Lover's Box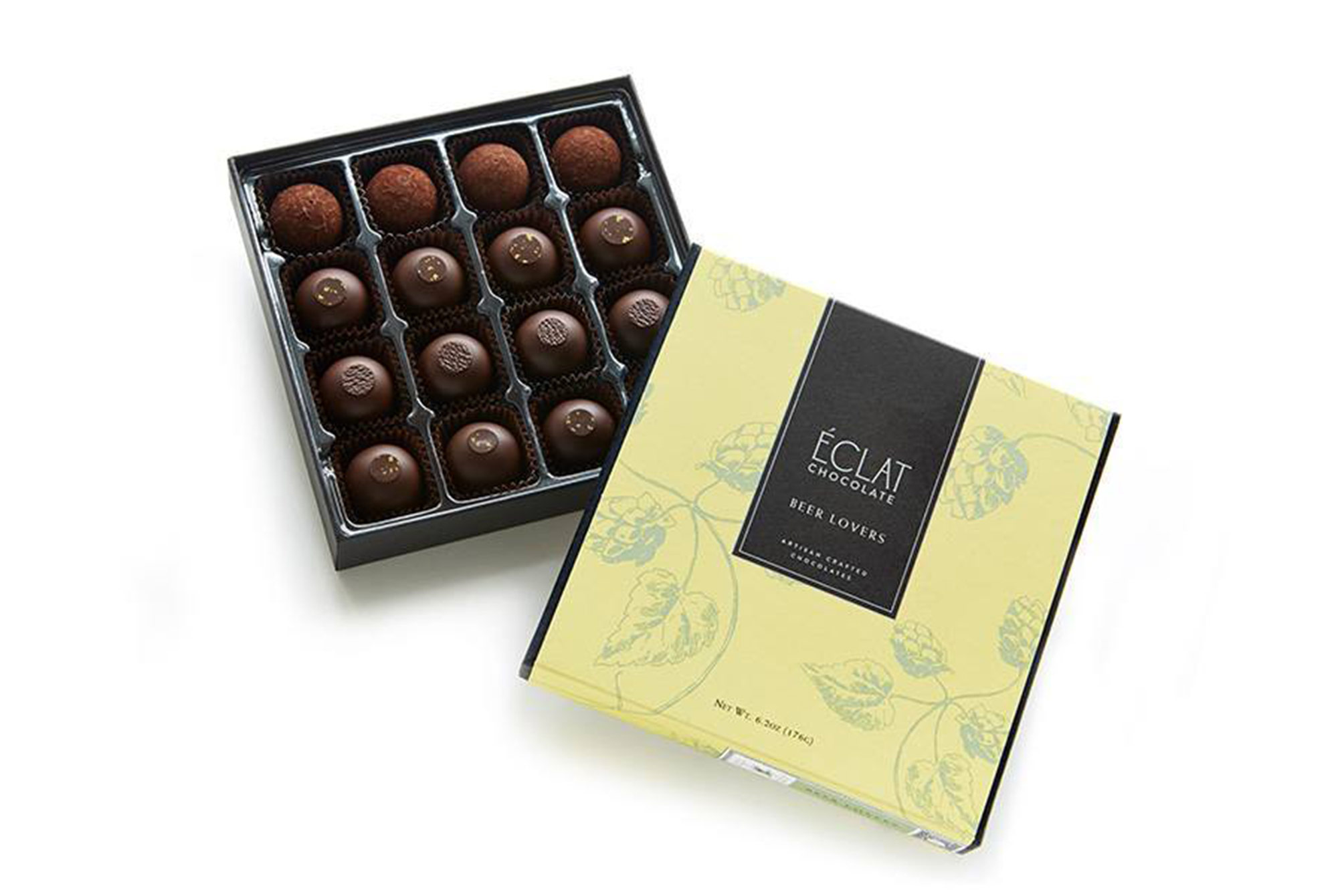 Normally a box of chocolates would seem as cliché a gift as a dozen roses on Valentine's day. But these treats from renowned confectioner Eclat Chocolate, put the beer back into the chocolate box. Beer Truffles infused with Victory Brewing Company's Hop Devil, Calvados Caramels, and Single Malt Whiskey Truffles round out this signature 16-piece box for a Mother's Day gift that's equally sinful and sweet.
Rosie the Riveter Vintage Beer Growler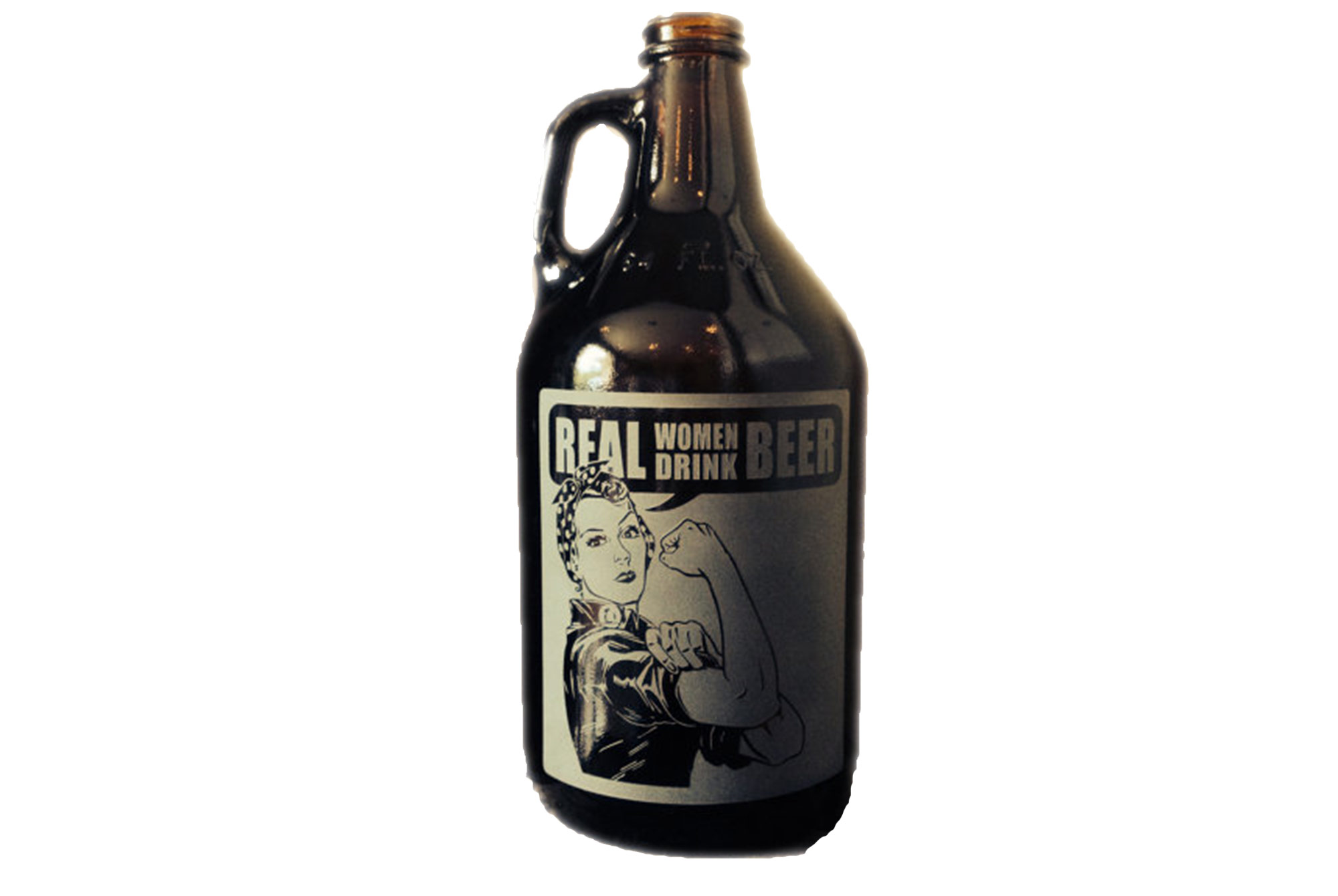 Real women drink beer. Your mom knows it. We know it. Now, let her share this sentiment (and great craft beer) with all of her friends. This custom etched, handmade growler from Vital Sign and Apparel uses a vintage Rosie the Riveter emblem to bring a powerful statement into the 21st century: women can enjoy and drink 64oz of craft beer too!
Beer Market Tote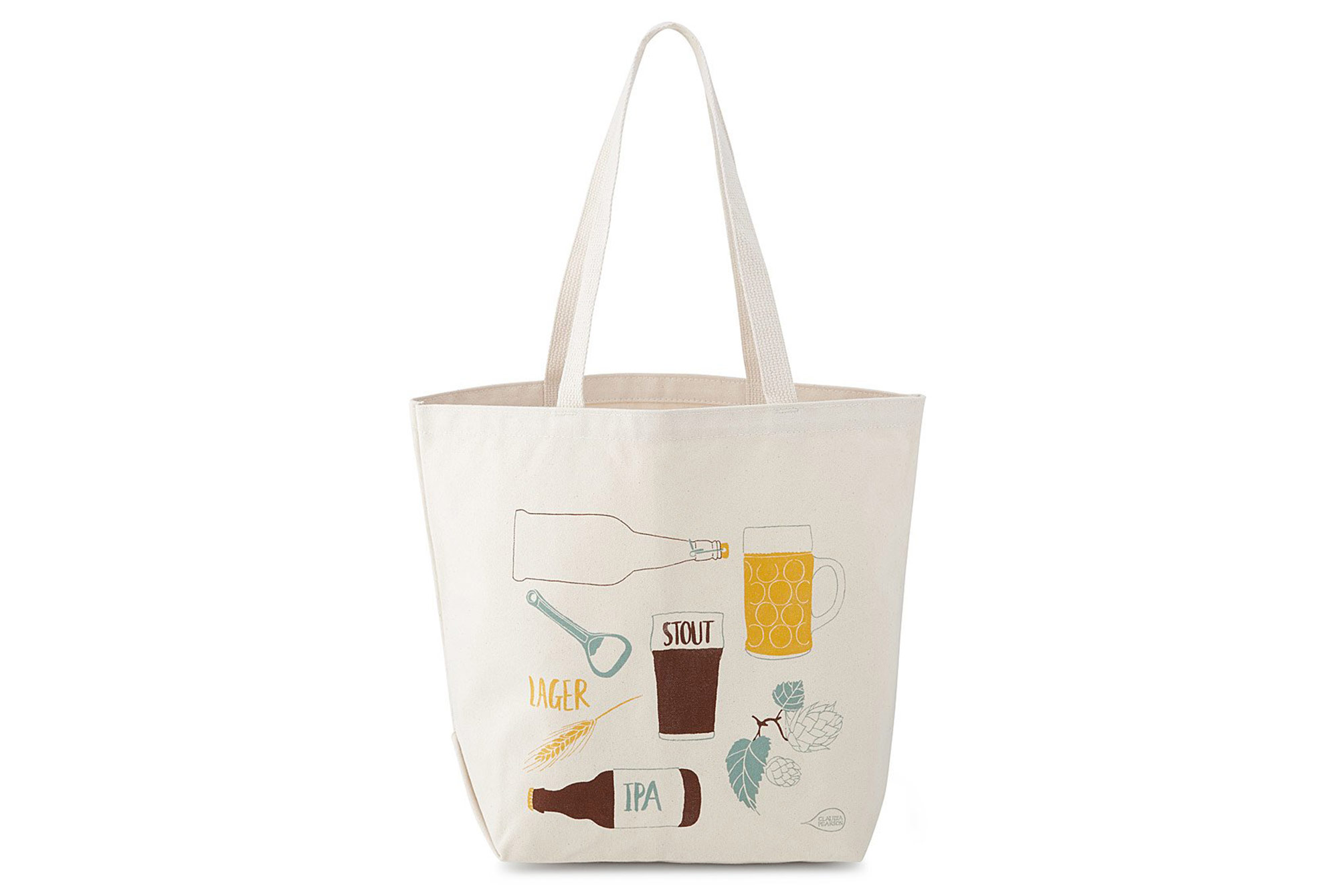 Perfect for putzing around, going to the gym, or swinging by the bottle shop, this Beer Market Tote from UncommonGoods will hold all your mom's essentials (including beer) while expressing her craft obsession. Featuring hand-drawn sketches of a glass of stout, a bottle of IPA, hops flowers and an ear of wheat on a 100% cotton canvas this bag would impress any brewmaster.
Neighborhood Map Coasters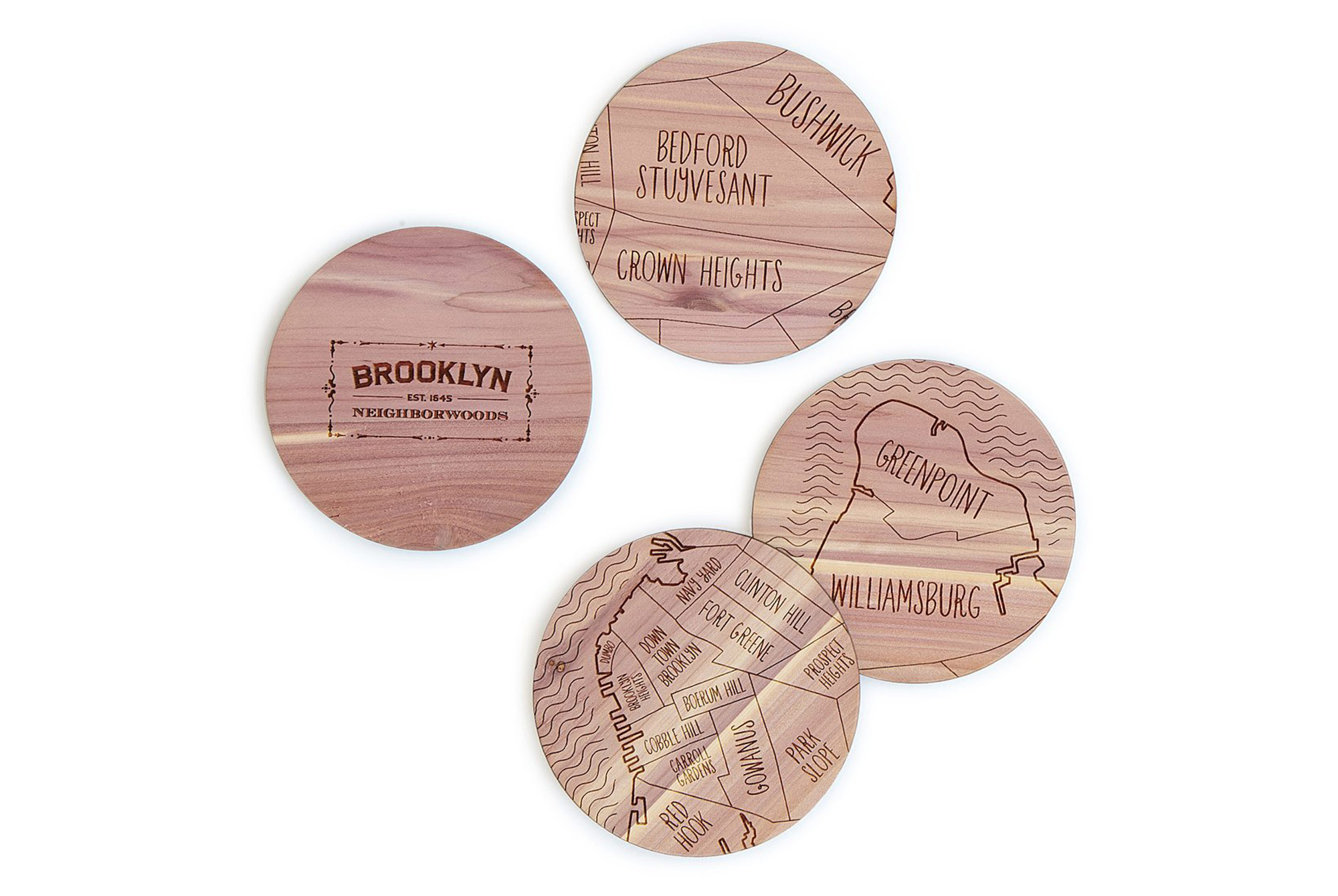 Set your drink down on your neighborhood spot without leaving a spot on the coffee table. These handmade cedar coasters can be custom designed to include all of your mom's favorite local landmarks. Graphic Artist, Aymie Spitzer will map out four different quadrants of any city including the name and established date to add a distinctive personal feel to a normally overlooked piece of barware. From West Coast to East Coast and everywhere in between these coasters will be the conversation piece of any toast.
Six-Pack Organic Beer Soap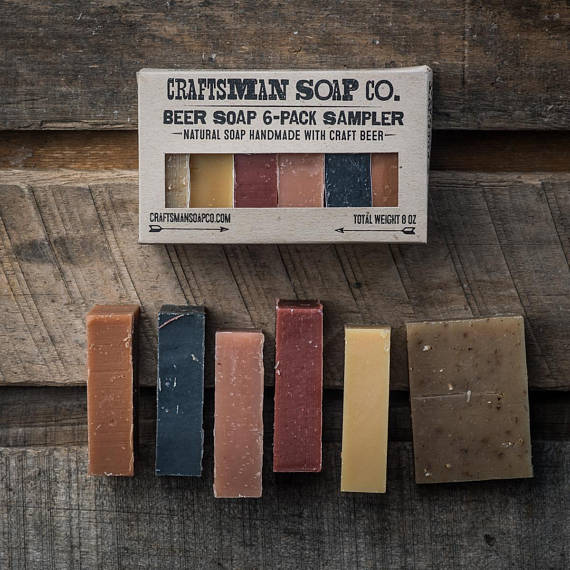 Scrub a sud sud. Treat your mom to her own personal sudsy spa day. Combining rich, moisturizing shea and cocoa butters with the scents and smells of beer, this six-pack of organic beer soap from Craftsman Soap Co. will leave your mom clean, refreshed, and ready for a real beer! The set includes a wide variety of bars and beer styles from the fragrant Eucalyptus Brown, Angeles Forest IPA, and Golden State Hefe to the more subtle Hops & Barley Scrub, Coastal Sage Lager, and Citrus & Spruce Saison.
A Ticket to Beers With(out) Beards!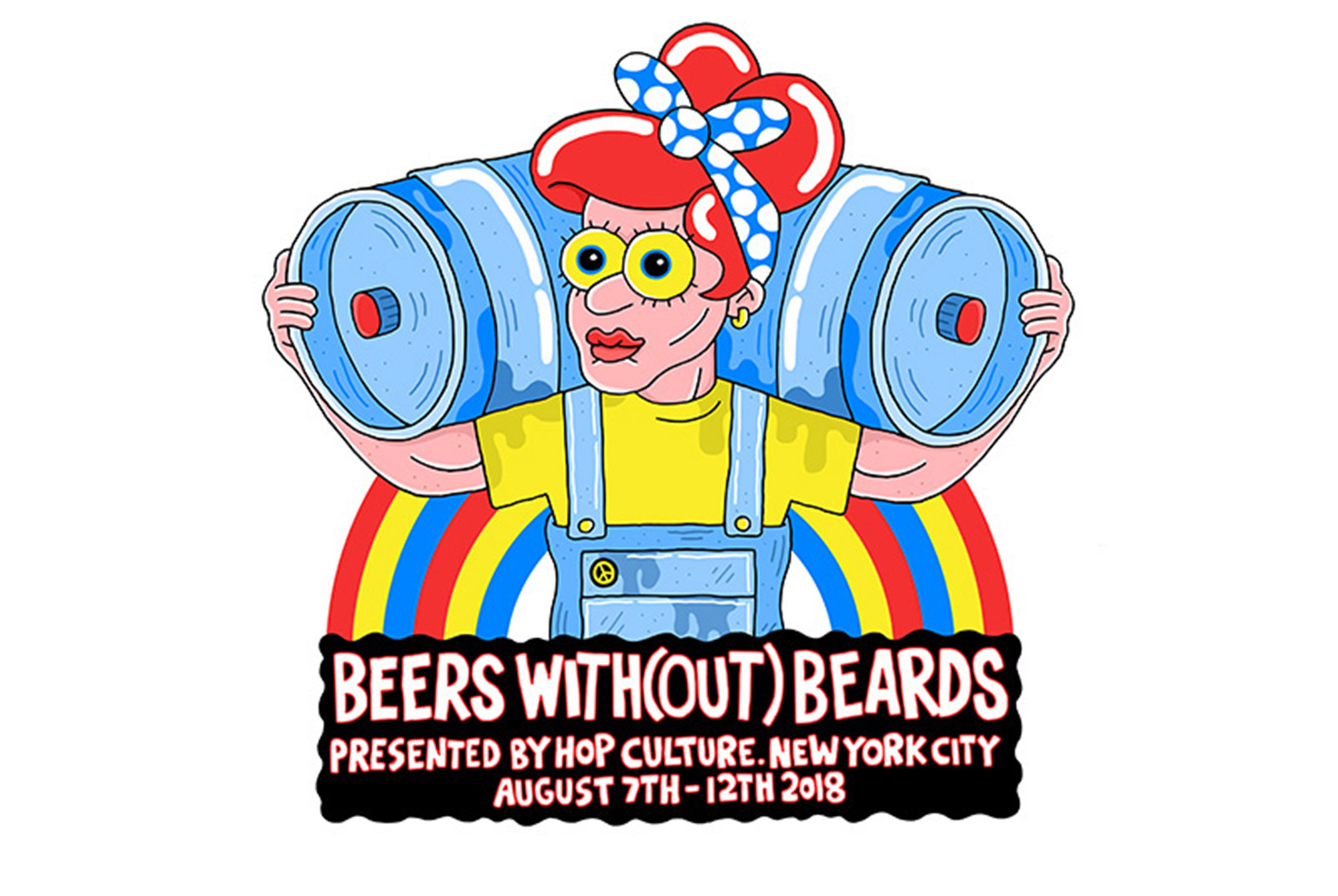 Buy your mom a ticket to the premier women in craft beer festival in the country. A weeklong celebration, Beers With(out) Beards culminates in a tasting festival on Saturday, Aug. 11th at The Well in Brooklyn, NY. Women who own or brew at 20+ breweries from across the country will join Hop Culture to pour their elite and unique beer. Give your mom the chance to enjoy beer crafted by other women and to support the growth of women in the industry. Cheers to Beers With(out) Beards!
More info coming soon!