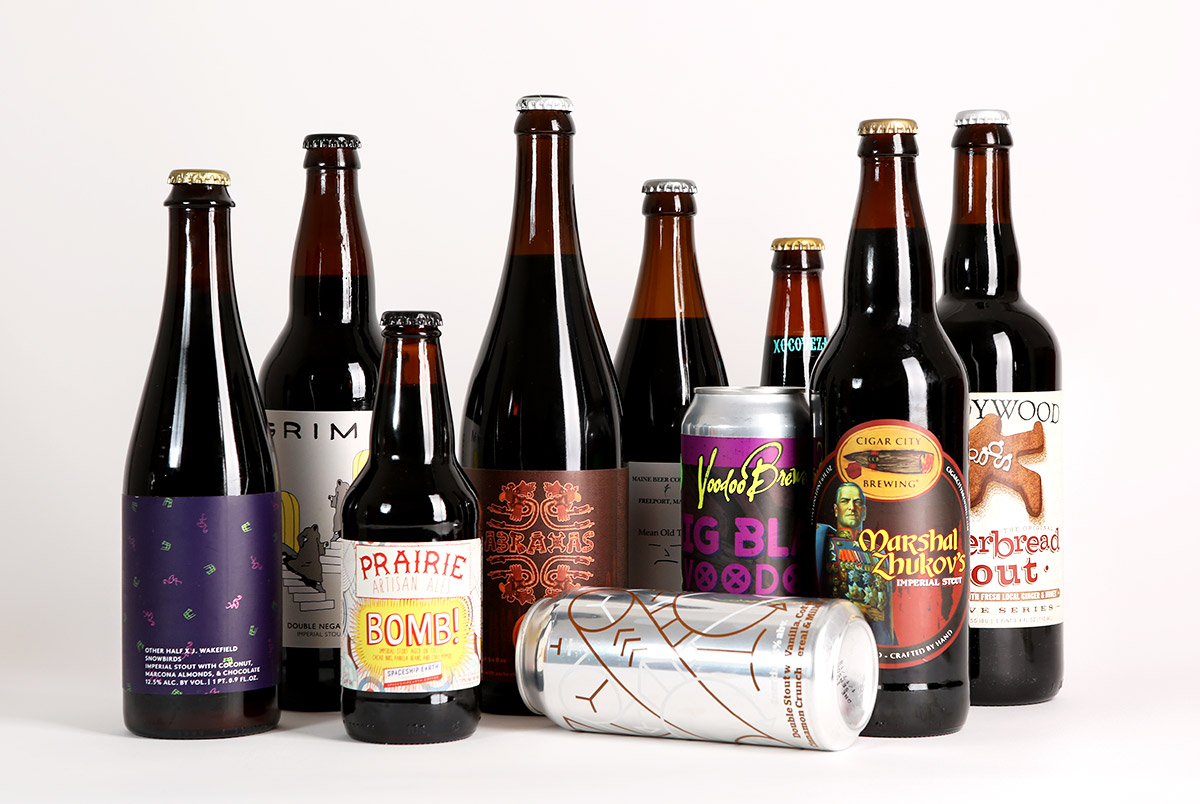 Photography by J. Travis Smith
Editor's Note:
The beer included in this blind tasting is meant to represent a diverse cross-section of stouts, with the only criteria being they aren't barrel-aged. This includes traditional stouts, imperial stouts, and adjunct stouts ("pastry" or otherwise). The bottles were accumulated by the Hop Culture team personally, or sent in by breweries. Some beer we wanted to include did not make it into the office in time for inclusion. I'll also note that this list is by no means comprehensive, because no one has the liver for that!
A lot of the conversation in craft beer suggests that there's an intensification of beer styles. Sours are getting more sour, juicy IPAs are getting juicier, wild ales are getting funkier. Stouts, for the most part, have followed a similar trajectory. Nothing exemplifies this more than the "pastry stout," in which brewers inject a stout's roasty base with adjuncts like vanilla, coconut, cherry, chilis, and coffee to create something that's more dessert than beverage. Some breweries have managed to dial in this style and produce balanced, flavorful, and nuanced stouts. Others haven't been able to crack the code.
As a nod to the changes we've seen in the stout category, we organized a blind tasting that brought together well-regarded stouts from all across the flavor spectrum – from traditional stouts to imperial stouts to adjunct-laden pastry stouts. For the tasting, the Hop Culture team was joined by Benjamin Pratt and Brandon Duff, the co-founders of As Is, Jason Stein, a freelance beer writer and homebrewer, and Zachary Mack, the owner of Alphabet City Brewing Co.
Each beer was tasted blind and given a rating from 1 to 10. The scores for each beer were then averaged and are ranked below:
UPDATE: Many of the breweries below are shipping beer–both locally and nationally. Check TapRm or Drizly to see if they're providing local delivery and check out one of our favorite delivery services – Tavour – to see if their beer is available nationally.
Last Minute Edition
Big Black Voodoo Daddy, 12%
Voodoo Brewing Co.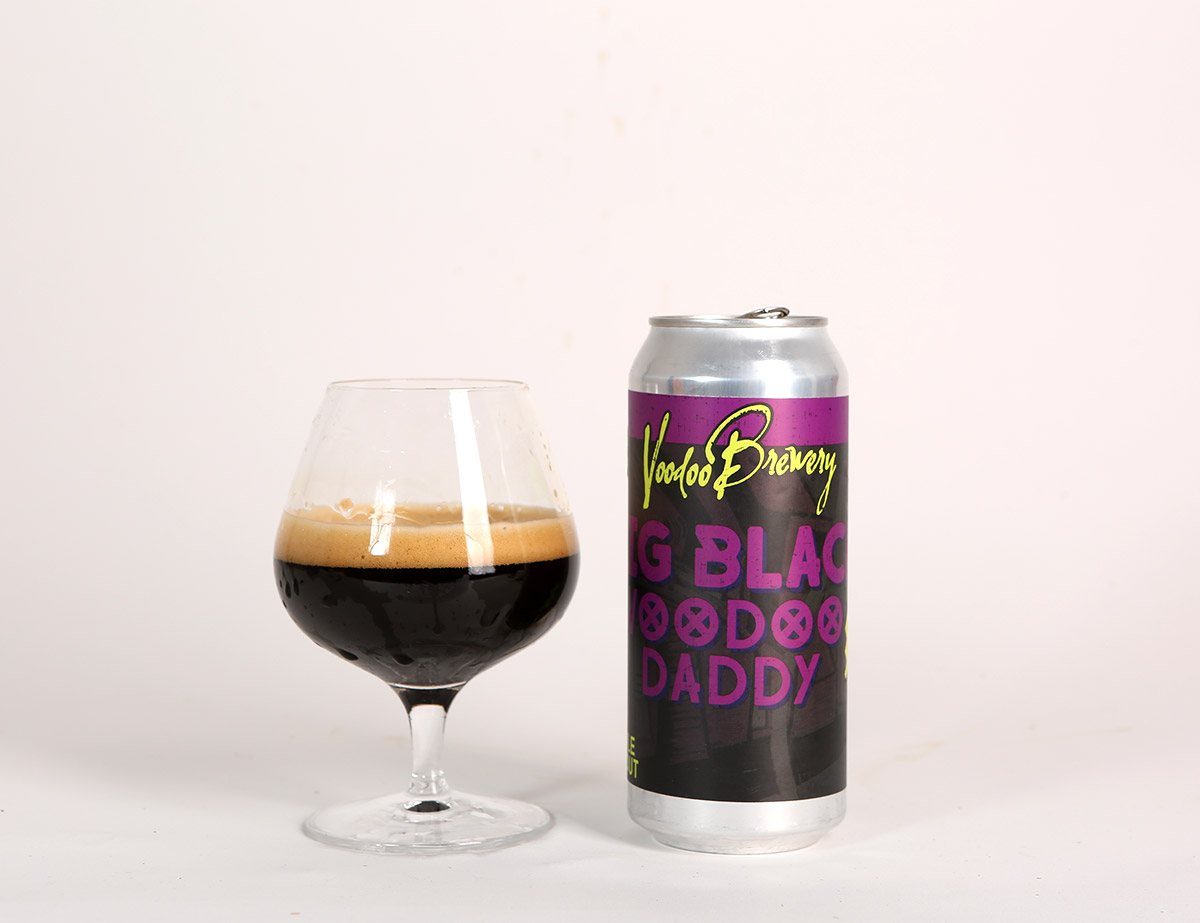 Meadville, PA
Jason Stein came to the Hop Culture office with a last minute stout addition. It would have been hard to include Big Black Voodoo Daddy in the tasting because we wouldn't be blind to it but everyone appreciated this wild card, despite having tasted 10 other stouts beforehand.
The Tasting
10. Xocoveza, 8.1%
Stone Brewing Co.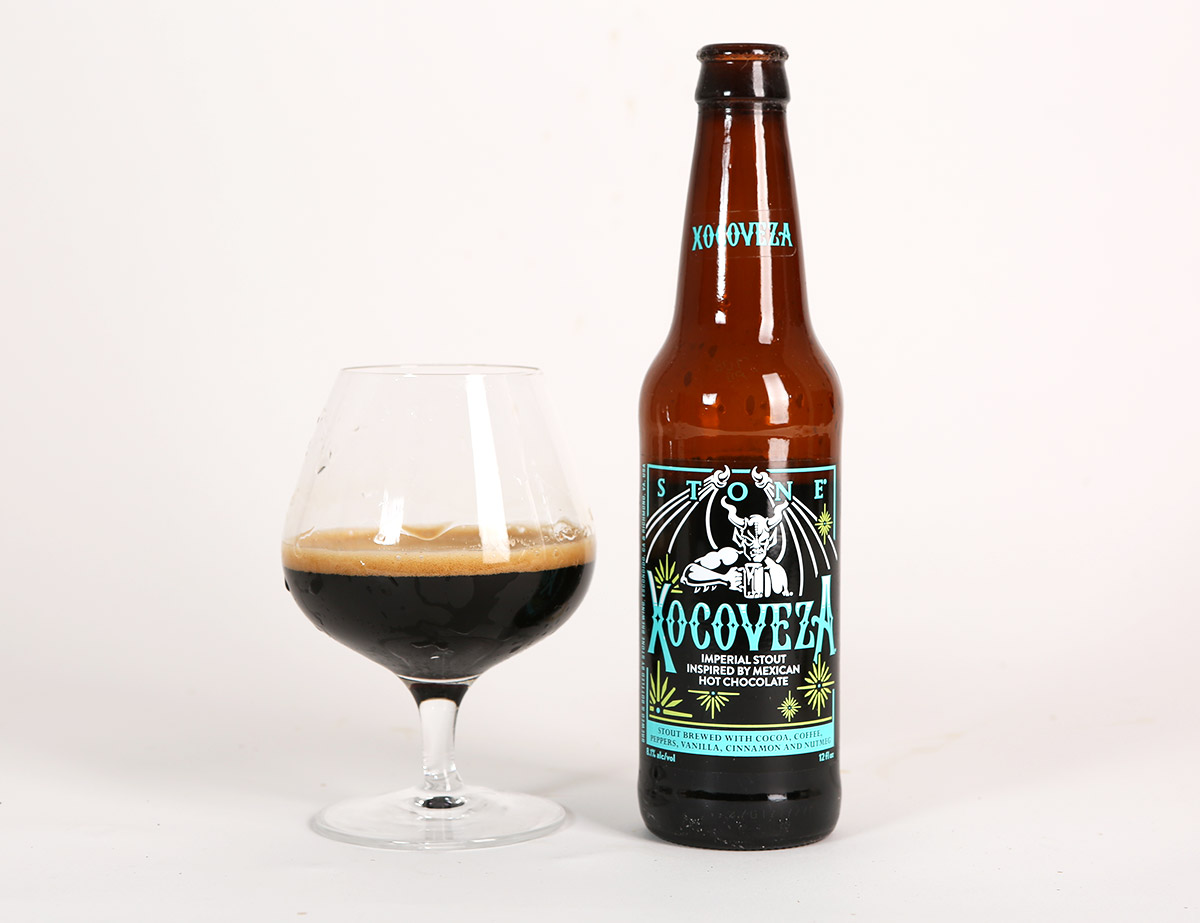 Escondido, CA
Stone's Xocoveza is packed with adjuncts (cocoa, coffee, peppers, vanilla, cinnamon, nutmeg, and milk sugar) meant to mimic the heat and complexity of a Mexican hot chocolate. The notes of pepper and roasted coffee came through for the judges, but they also mentioned "wet ashtray" and "damp earth" flavors. For most of the judges, Xocoveza is a winter staple but the flavors didn't seem to meld perfectly in this batch.
9. Double Negative, 10%
Grimm Artisanal Ales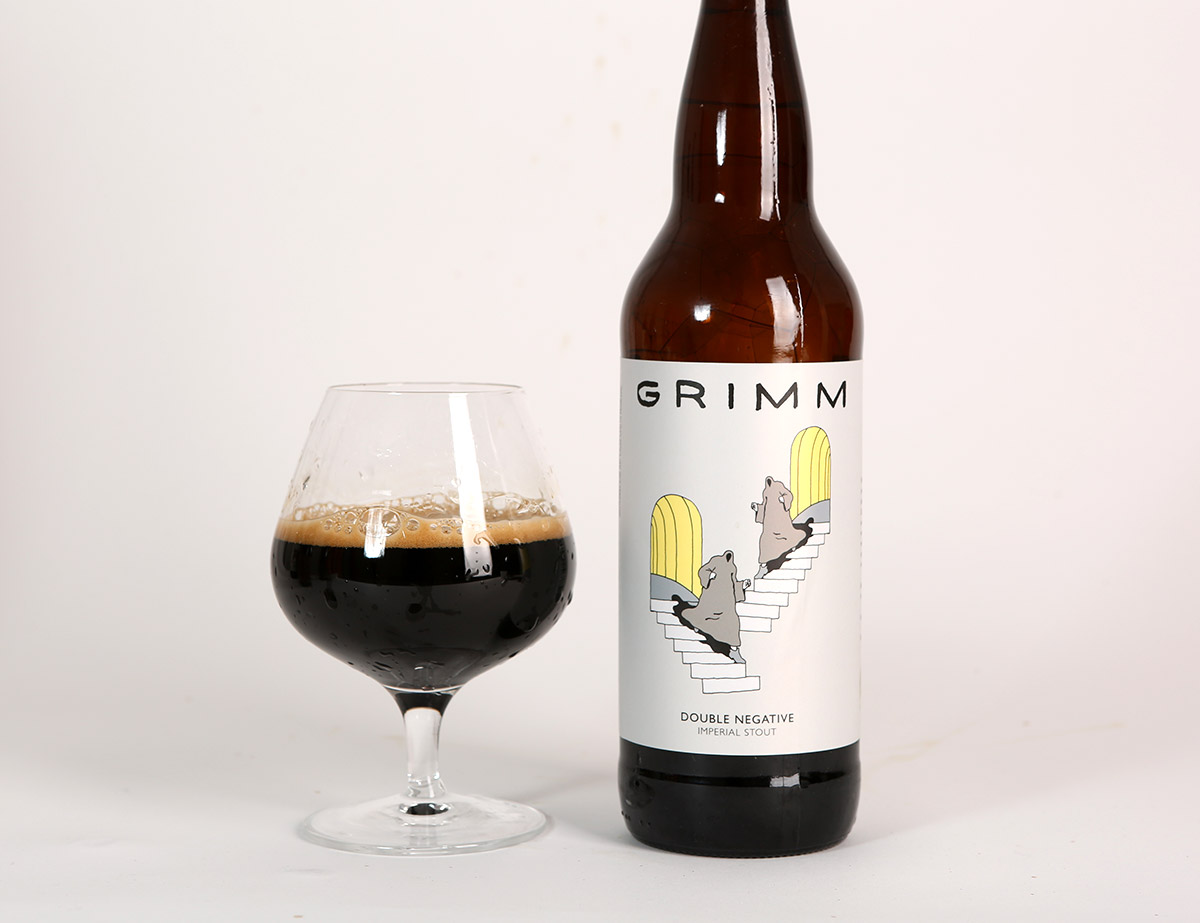 Brooklyn, NY
Grimm is well known for its sours, wilds, and IPAs but Double Negative is a well-regarded stout from the Brooklyn-based brewery. There were notes of coffee and chocolate but as an imperial stout, this felt a bit thin for the judges.
8. Marshal Zhukov's, 11%
Cigar City Brewing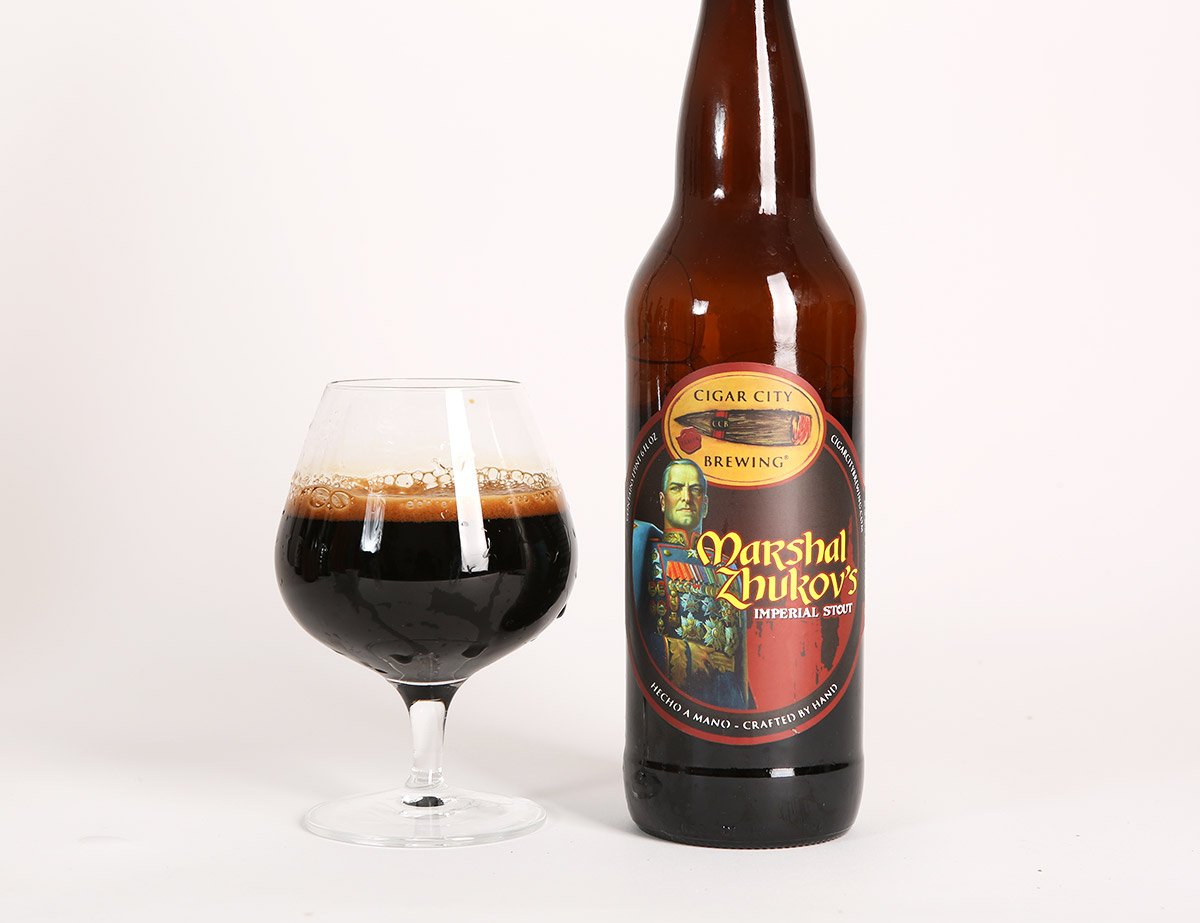 Tampa, FL
A beer dedicated to a World War II general? That's what we got from Cigar City. Marshal Zhukov's, the Tampa brewery's Russian Imperial Stout, was big and bold. Some of the judges thought it had been barrel-aged and all noted roasty and bittersweet qualities. Everyone was feeling the booze in this one.
7. Carnival Bake Sale, 8.5%
LIC Beer Project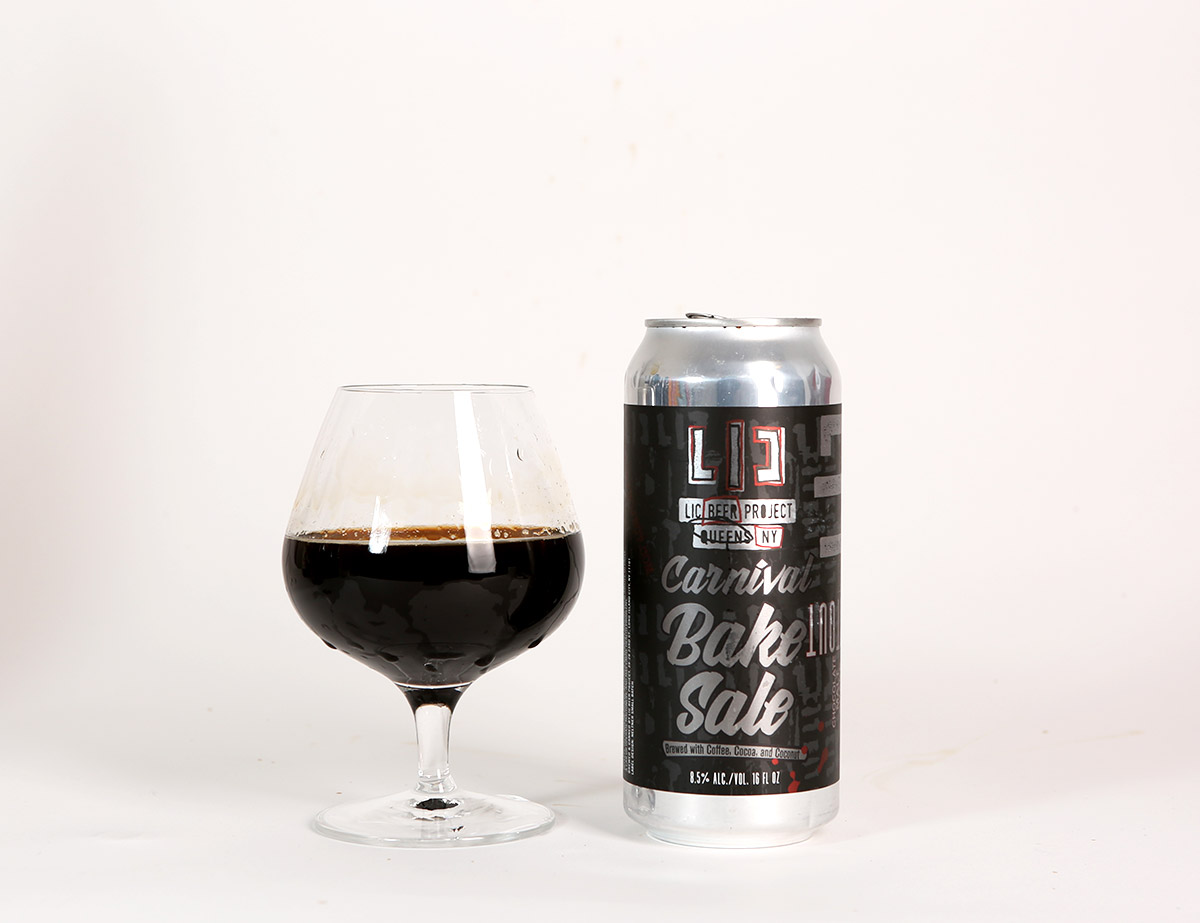 Queens, NY
Cue the carnival theme music. This pastry stout from LIC Beer Project features cocoa, coffee, and coconut. Carnival Bake Sale poured like cola but, with very little carbonation, tasted a little syrupy to our judges. They also tasted some vanilla and berry notes in this one-off from LIC.
6. Gingerbread Stout, 9.2%
Hardywood Park Craft Brewery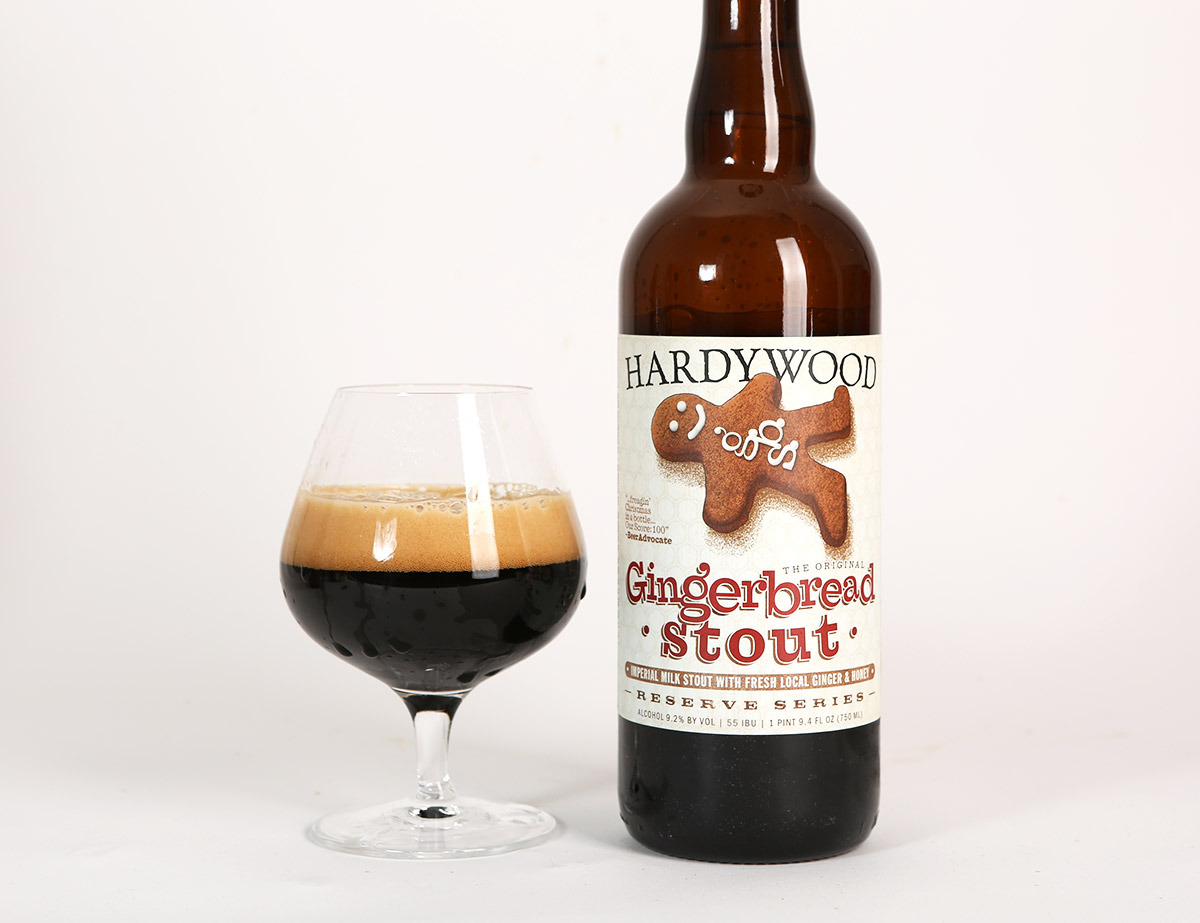 Richmond, VA
This is the base beer for Hardywood's Kentucky Christmas Morning stout, a beer we've raved about before. The Gingerbread Stout tasted just like Christmas with strong notes of nutmeg, cinnamon, clove, vanilla, and – of course – gingerbread.
5. Bomb!, 13%
Prairie Artisan Ales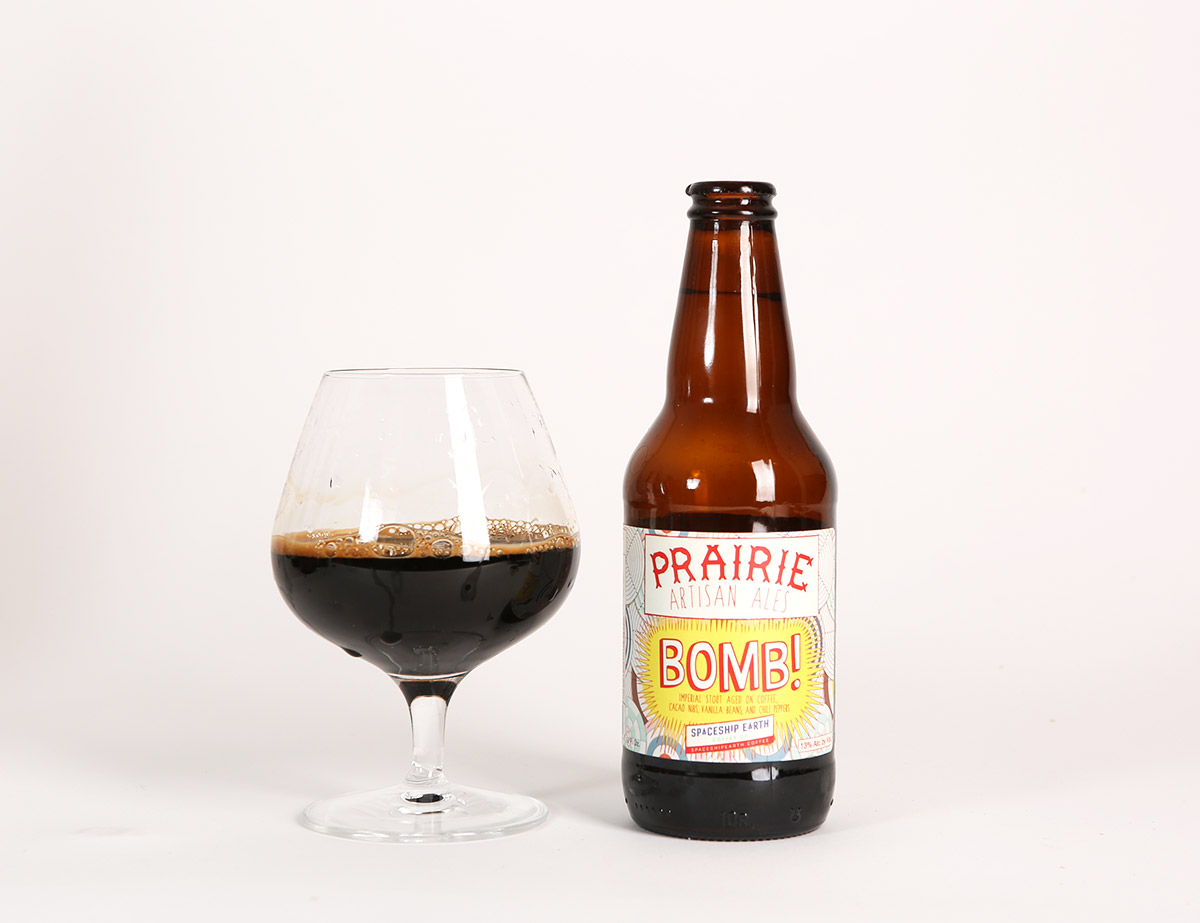 Tulsa, OK
This one brought the heat! Bomb! from Prairie Artisan Ales is jam-packed with chili, coffee, and dark chocolate notes. Bomb! has spawned several variants including Barrel-Aged, Birthday, and various collab editions. Prairie's imperial stout proved slightly divisive for the judges, but the majority of the tasters enjoyed the spicy, bittersweet notes in this explosive stout. Almost every judge could identify the blind sample as Bomb!, which is a feat unto itself.
4. Mean Old Tom, 6.5%
Maine Beer Co.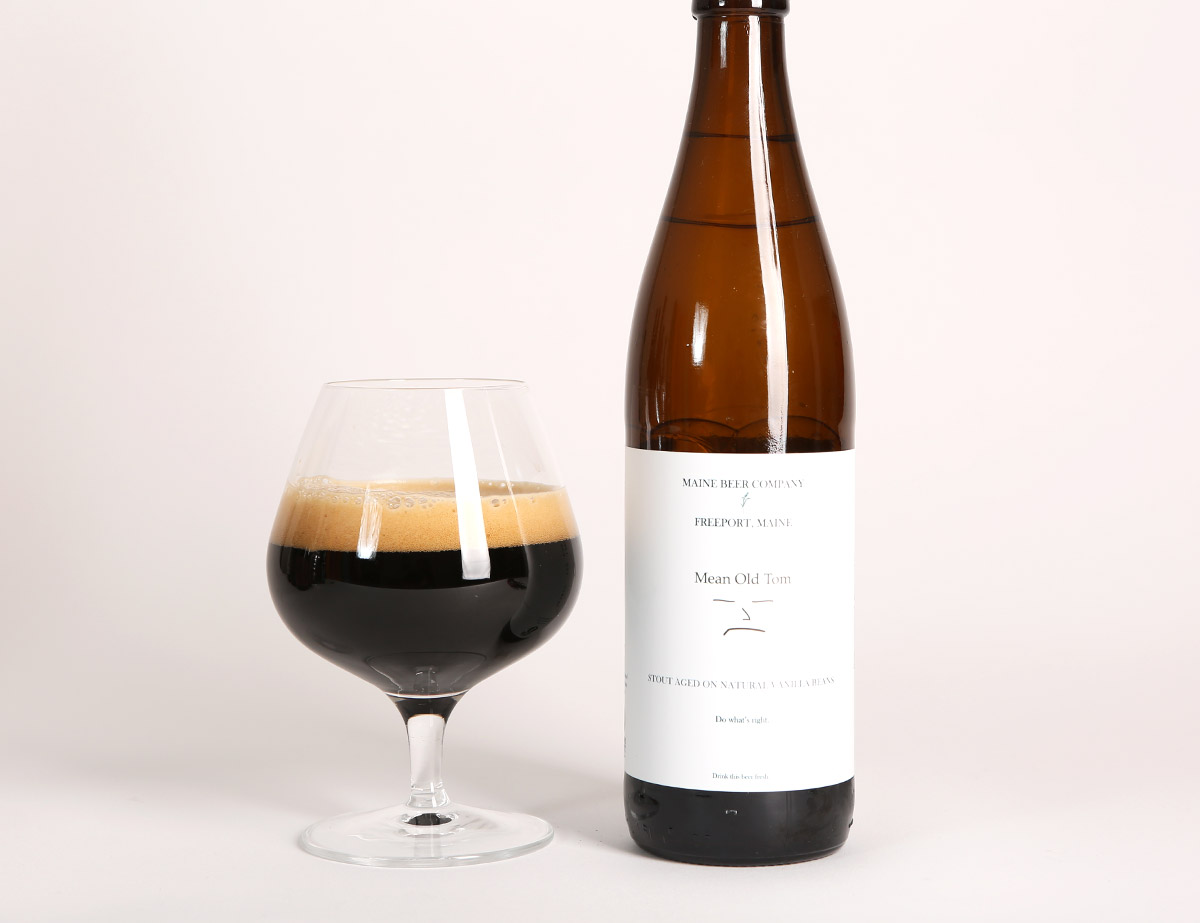 Freeport, ME
Brewed in honor of an actual Uncle Tom, who had a "spirit for fast cars, tough motorcycles and mean smiles," Mean Old Tom from Maine Beer Co. is a relatively simple stout. It's aged on vanilla beans – and that's about it. MOT is a low alcohol, slightly sweet, roasty stout. Most of the judges appreciated the easy-drinking quality and the low ABV.
3. Inertia, 8%
Burlington Beer Co.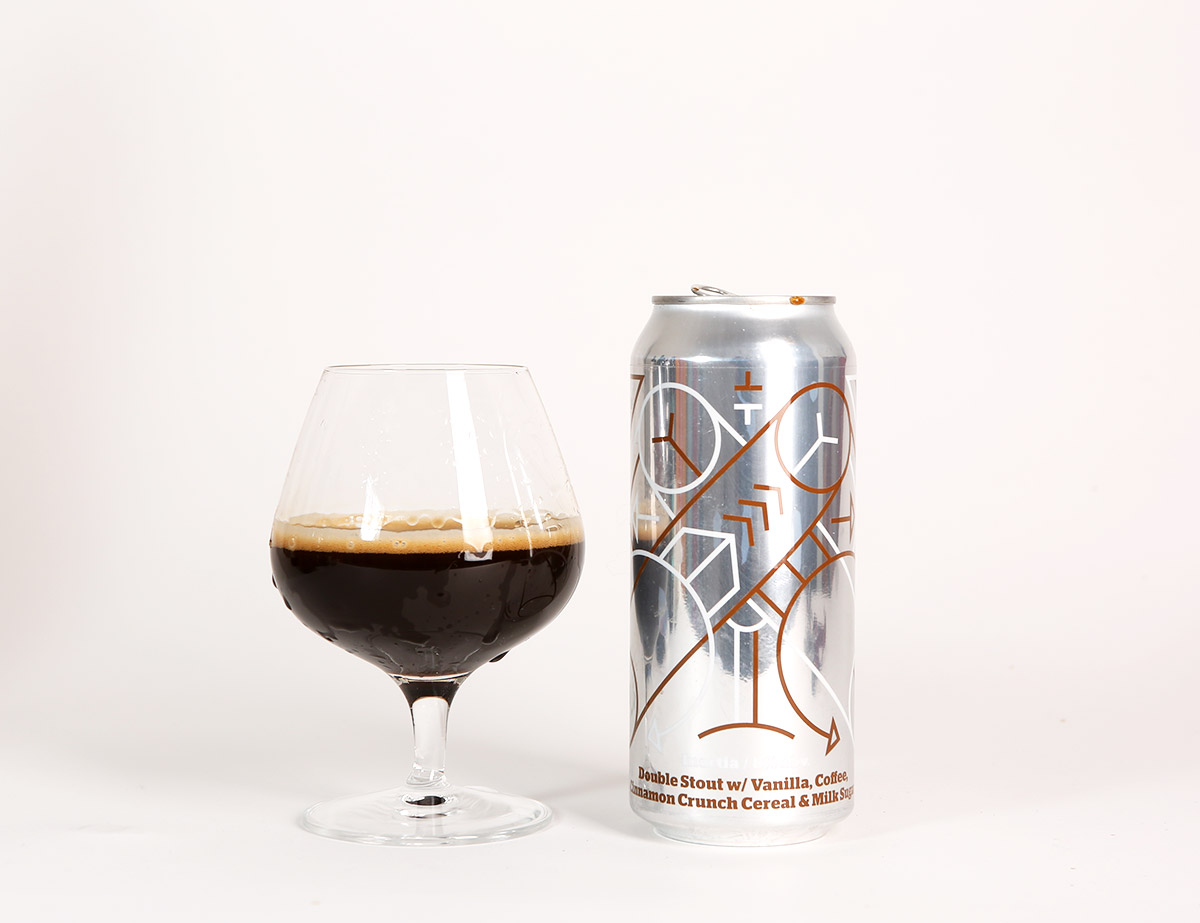 Williston, VT
Burlington Beer Co. releases a rotating series of Inertia and this edition included vanilla, coffee, Cinnamon Toast Crunch, and milk sugars. All of the judges noted the cinnamon, vanilla, and coffee notes and some caught cardamom, ginger, and cocoa nibs. Inertia was full of flavor and the reasonable ABV was very much appreciated.
2. Snowbirds, 12.5%
Other Half + J. Wakefield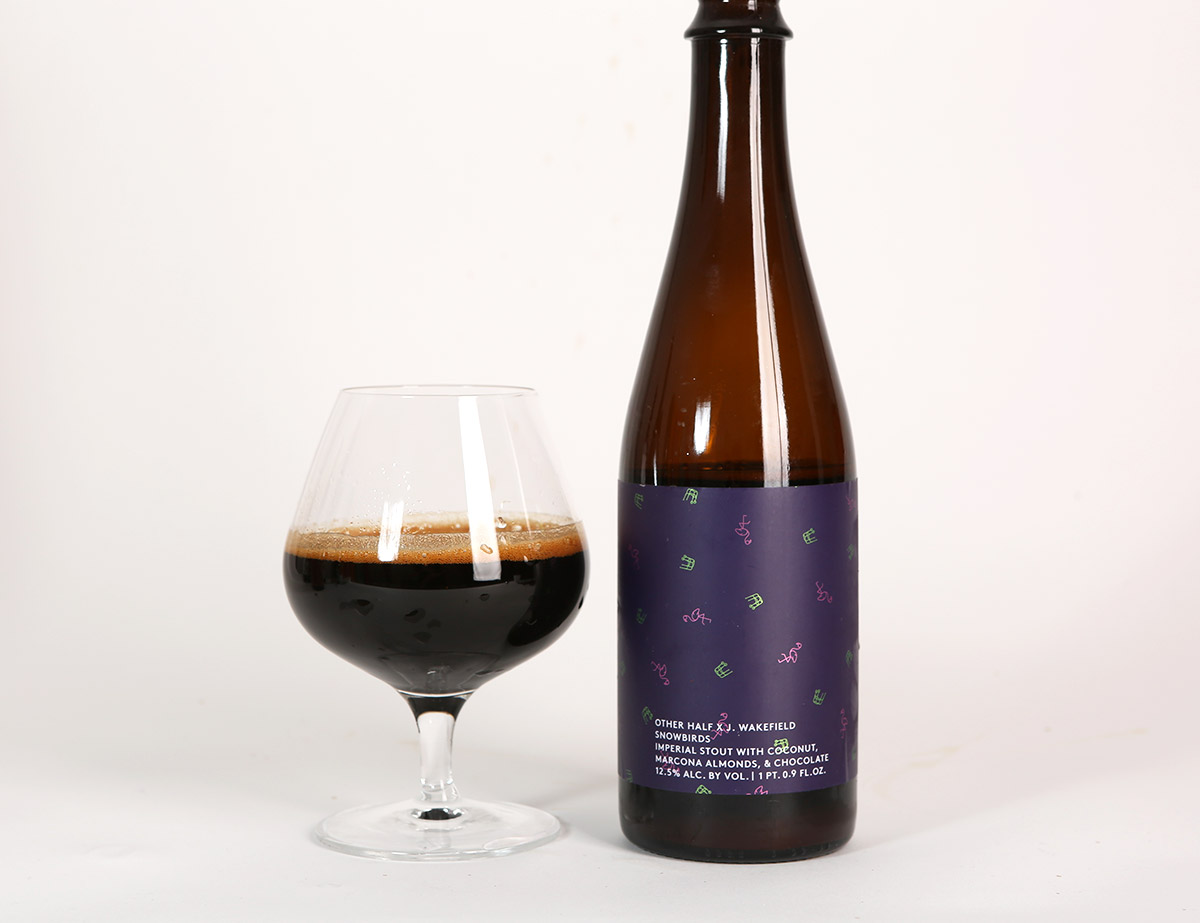 Brooklyn, NY
Other Half may not be well known for its stouts, but this collaboration with J. Wakefield out of Miami was a big hit. Snowbirds was very sweet yet balanced with bright fruit, cinnamon, and vanilla notes. Some of the best reactions to this beer include "VERY pastry" and "creamy coconut dessert delight."
1. Abraxas, 10%
Perennial Artisan Ales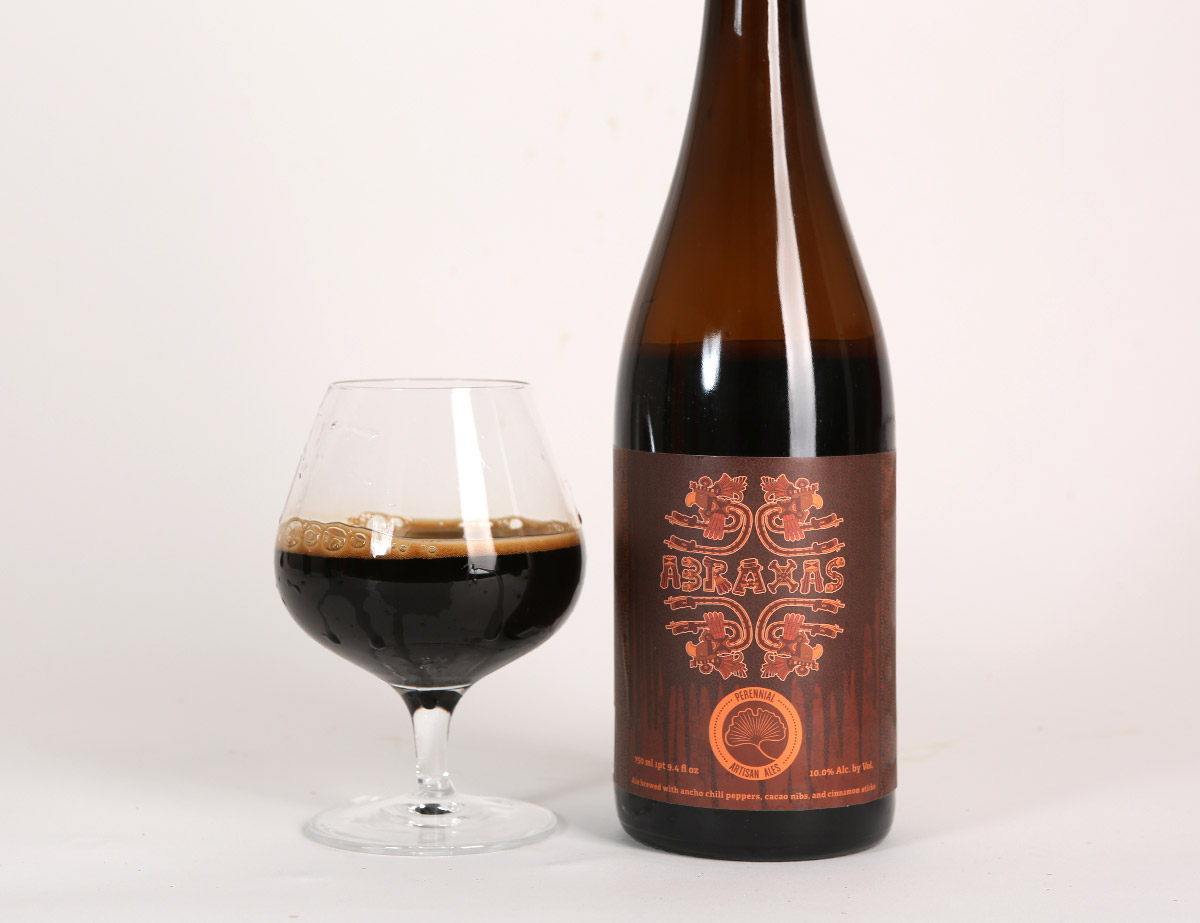 St. Louis, MO
This was the only beer that received the same score from every judge: 10. Abraxas was bursting with nutmeg, cinnamon, and floral flavors. Perennial's Imperial Stout was big and balanced, letting the spices meld nicely and keeping the booze in check.