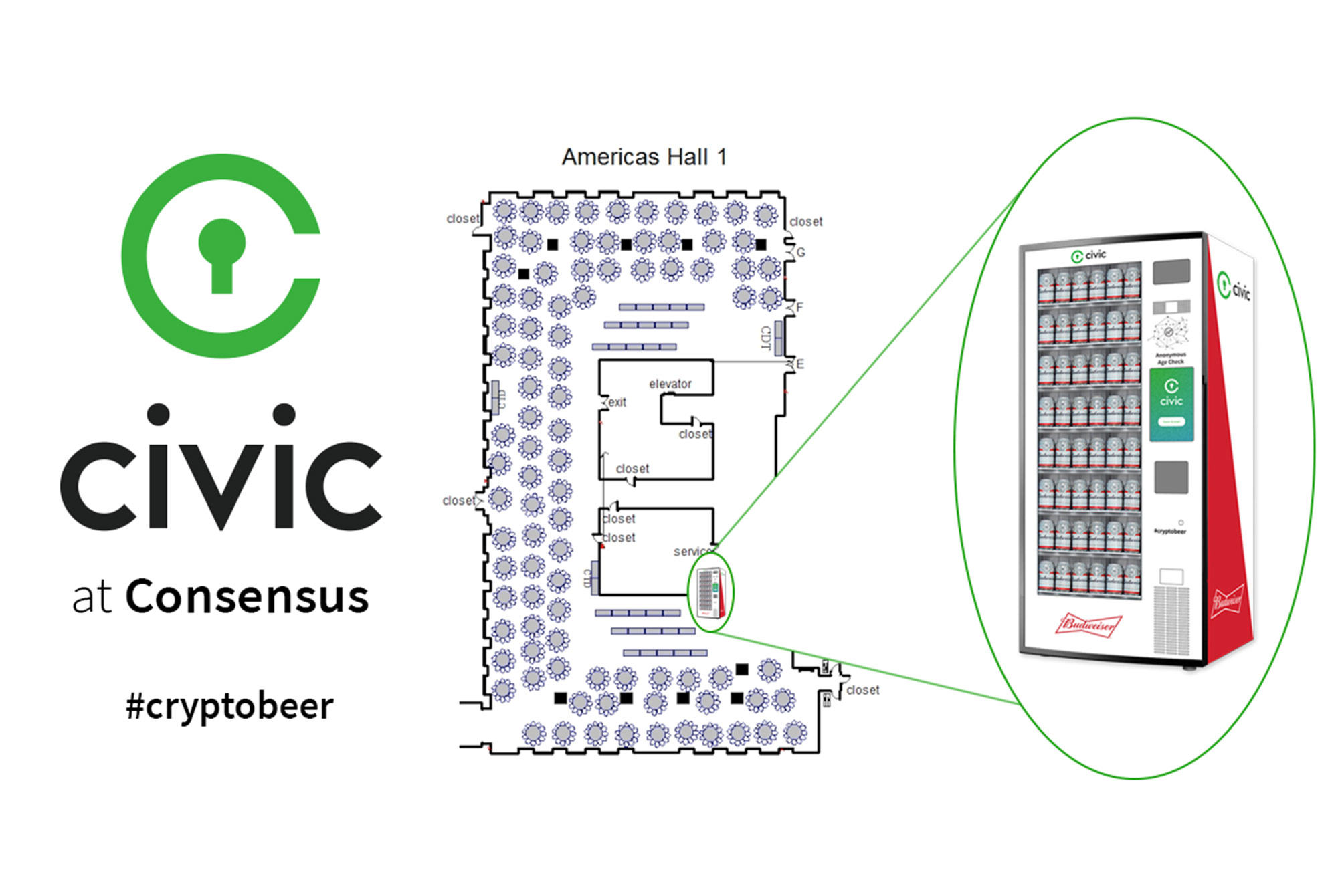 This is not a joke. We've officially hit peak 2018. Congratulations world, you asked for this.
Civic, which is a company that secures people's identity and personal information via blockchain technology, has partnered with Anheuser-Busch InBev to create the world's first ever blockchain-enabled beer vending machine. Because, why not.
The vending machine will debut in New York City at Consensus 2018, a blockchain technology summit. To use the vending machine, customers will verify their age on the Civic app, throw in some bitcoin, and out pops a cold Budweiser. According to Civic, the machines do not store your personal data.
"We've been thinking about practical ways of bringing crypto technology to a more mainstream audience, and how can we go so so niche that it's so easy to understand for a regular individual," Civic explained to CoinDesk. "Proof of age seemed like the best low-hanging fruit."
Currently, neither Civic nor AB-InBev have plans to expand these vending machines beyond the initial demo, but Civic sees it as a demonstration of the capabilities of age-verification technology. We could one day see vending machines in taprooms across the country where we verify our age on the Civic app and get a 16 oz. can of crypto DDH DIPA.