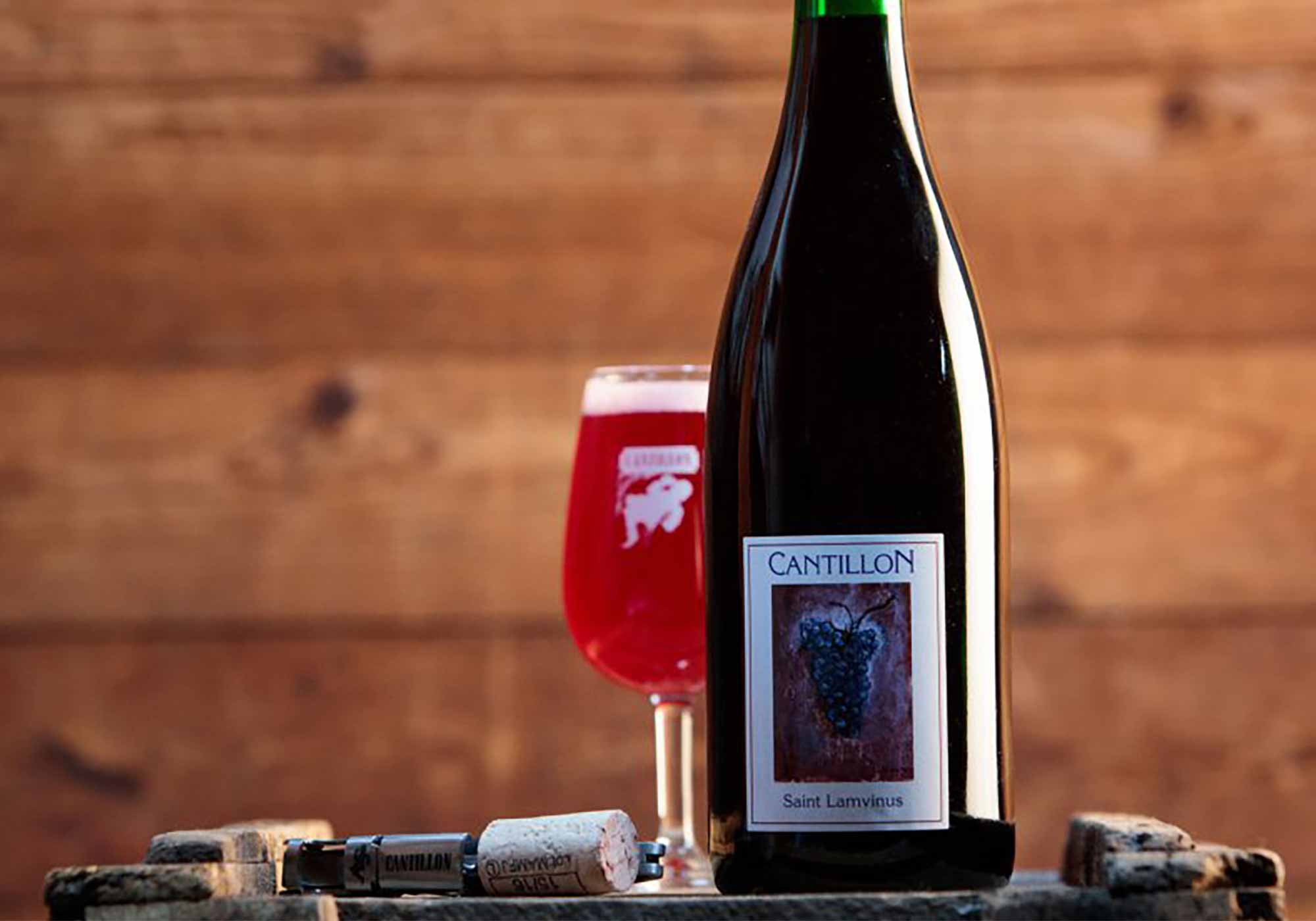 Photography courtesy of Brasserie Cantillon
Lately, we're written a lot about wild ales and lambic beers. And for good reason. They're just damn good! So good, in fact, that one of Belgium's oldest, most legendary lambic producers has their own self-made holiday around the beer called International Zwanze Day. Here in America and around the world this day has become one of the most revered beer holidays of the year.
But it's actually a fairly recent phenomenon.
Since 2008, Brasserie Cantillon has celebrated the art of lambic through their Zwanze series, small-batch often experimental beers that veer left from the traditional Cantillon lambic. It's a beer that lets Jean Van Roy, the brewmaster and fifth generation owner, go wild, literally. For example he brewed a rhubarb lambic for his first version of Zwanze.
Produced in limited quantities, the beer became coveted. Moreover, in 2011 Cantillon created its own holiday around the release.
Since then the Zwanze release has become one of the most talked about of the year. With beer bars, breweries, and bottle shops world wide popping corks and tapping kegs of that year's vintage during epic celebrations.
Last year the COVID-19 pandemic forced Cantillon to scale back on the release to just Europe. However, this year on September 25, 2021, Zwanze Day returns across Europe and in twenty-eight select beer bars, breweries, and bottle shops in the United States.
Read on to find out how you can have your chance to experience this once a year tradition.
But First the Basics: What is Zwanze?
Since 1900 Cantillon gained a stellar reputation for crafting impeccable, traditional lambics. A brewery set in this old world style, Cantillon started Zwanze Day as a tongue-in-cheek response to a centuries old brewing tradition.
"Zwanze means 'joke' which is a playful way to describe the special experimental lambics Cantillon produces," says Shahin Khojastehzed of Novare Res Bier Cafe in Portland, Maine. "Being a traditional lambic producer, Zwanze is a way for [Jean Van Roy] to flex his creative muscle and produce a new experiment, whether it's fruit, malts, hops, vegetables, etc."
In other words the Zwanze series lets Van Roy experiment with unique ingredients while still maintaining the excellent quality of Cantillon lambics.
In 2010 Cantillon shipped the first bottled or Zwanze to the U.S. After that, modern craft beer aficionados immediately went crazy. Interest in Zwanze exploded. As a result so did it's popularity and rarity.
What Makes Zwanze A Rare Beer?
At first Cantillon treated Zwanze like any other beer albeit they made very limited batches.
"It was bottled and sold at the brewery for a humble price, meant to be enjoyed with friends," says Khojastehzad.
But as with any rare beer the trading world took hold of Zwanze. Especially after the beer's introduction to America. That is to say people began selling the lambic for shockingly high prices.
"Secondary sellers started purchasing bottles and selling it for outrageous markups up to $1000 or more, and even fakes were being sold," says Khojastenhzad. "After a few years of trying to curb scalpers flipping bottles, Van Roy finally came up with Zwanze Day in 2011."
Because of greedy hands begging to make a few bucks off a bottle, Cantillon opted to switch Zwanze to a mainly keg-only release. Therefore, consumers could enjoy the beer onsite in a handful of locations while Cantillon could limit the ability of others to capitalize off of the carefully crafted brew.
"Zwanze Day was basically one of the first hyped beer events," says Zach Mack, owner of Alphabet City Beer Co. in New York City, NY.
Only a small set of beer bars had access to the drop, making it a sought after product to both sell and consume. "Cantillon was a mythical beast, back when imports were still the 'hypest' thing out there, the end all be all," says Mack. "It was such a coveted drop— and that really hasn't changed."
Consequently, the majority of the beer still makes its way into kegs with only a limited number of bottles produced. Although, the hope is they'll be drunk on-site.
Today, International Zwanze Day has evolved into a celebration of each years' creative form.
What Makes International Zwanze Day So Special?
Each year people eagerly await to hear the new Zwanze vintage. As a result the creativity has been astounding.
For instance in 2011, Van Roy added Pineau D'aunis grapes. After that in 2013 he veered the beer to an Abbey-style ale with a lambic blend. Last year he included beetroot. And this year lambic lovers will clammer to get their hands on Parasol. The citrus blend with mostly oranges is actually a recipe first created by the original owner of Cantillon, Paul Cantillon.
Mack says, "all kinds of crazy ingredients" go into the beer. In other words those "in the know" have a very good reason to enjoy this rare event.
"It is such a holy grail to be able to drink the beer, because it's a one-off through and through, you have to drink it that day," says Mack. Above all that rarity and scarcity makes the release all the more coveted.
Most importantly, the unofficial holiday gives Cantillon seekers, especially those in the States, chance to take part in a Belgian tradition.
Over the years availability has increased. But Cantillon still only releases Zwanze in limited quantities at select breweries, bars, and bottle shops around the world. Moreover, the COVID-19 pandemic last year forced Cantillon to cancel International Zwanze Day in the U.S.
But this year the celebration is back on here in the States.
"We were honored when we were asked to host [International] Zwanze Day," says Kerri Hoffman, Beer Buyer and Events Coordinator at the Beer Study in Durham, NC. "We've been a long-time supporter of Cantillon and other similar and like-minded breweries."
Hoffman says the 100 tickets the had available for 2021 International Zwanze Day…sold out in just a few hours.
How Can I Celebrate International Zwanze Day This Year?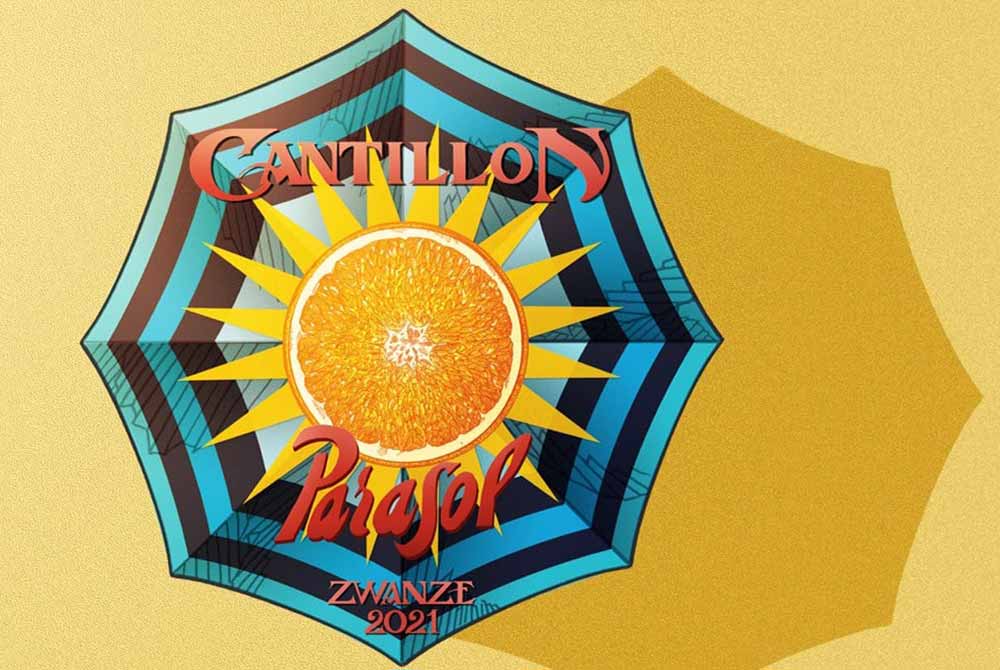 The best way to experience International Zwanze Day is by attending a celebration at one of lucky bars to receive an allotment (see below for a full list of this year's participating bars).
Novare Res Bier Cafe is one of the twenty-eight U.S. locations hosting International Zwanze Day in 2021. In that same vein they've actually been one of the original bars that has celebrated the holiday since 2011.
At Novare Res they only receive enough Zwanze for 140 pours. Subsequently, they make sure to plan a day worth everyone's while. "Each Zwanze Day, we offer possibly our best line up of the year and make sure there is something of a high caliber for everyone," says Khojastehzad.
According to Khojastehzad Novare Res will release its tickets at noon ET on Saturday Sept. 25th, 2021. In addition to the keg tapping of Parasol at 3:00 PM ET, participants will receive custom glassware and enjoy pours from other special Cantillon kegs throughout the night.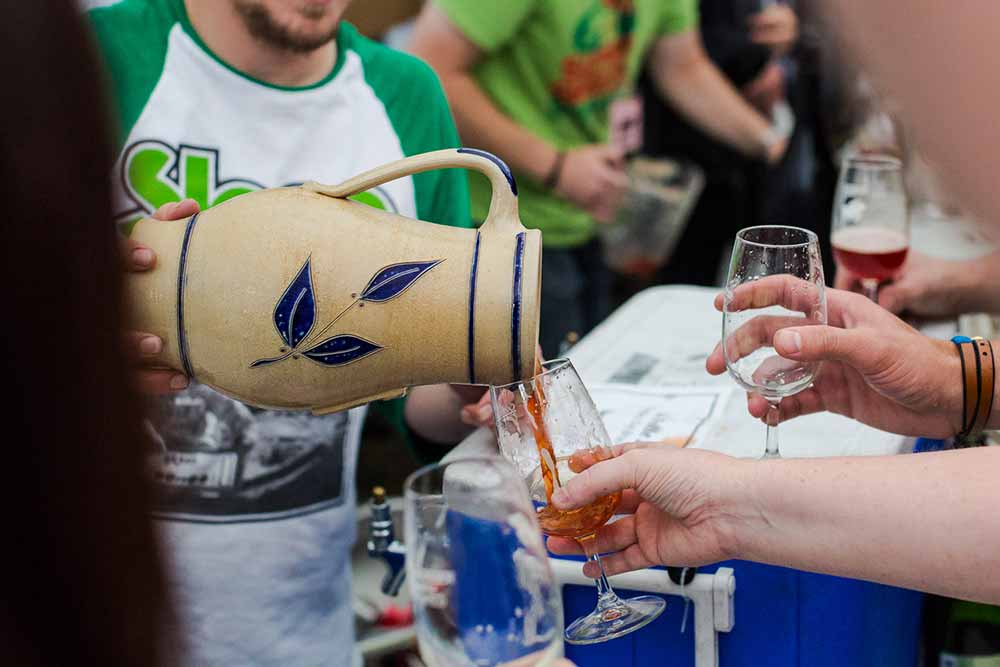 "We'll come tableside to each guest with traditional ceramic lambic pitchers, like in a Bruegel Lambic painting," says Khojastehzad.
At Beer Study, Hoffman says attendees will receive a customized mini-Teku glass to enjoy their limited amount of Zwanze. Additionally, Beer Study will have seven other Cantillon kegs along with a special bottle list available to drink. And because Parasol is a citrus-forward beer, there will be candied orange peels to accompany the beer.
It's custom celebrations like these that highlight the magic of International Zwanze Day.
So What Are You Waiting For? Go Enjoy the Magic of International Zwanze Day
The unofficial beer holiday draws together people from around the world to experience something unique and limited from a brewery that has mastered their art over a century of brewing.
By shipping a limited number of kegs of Zwanze to a select few renowned beer bars around the world, Cantillon has created a moment of excitement and intrigue. During one day each year through one rare beer the 120-year-old, storied Belgian brewery started its own modern tradition.
One that will continue to thrive for years to come.
U.S. Beer Bars Hosting 2021 Zwanze Day: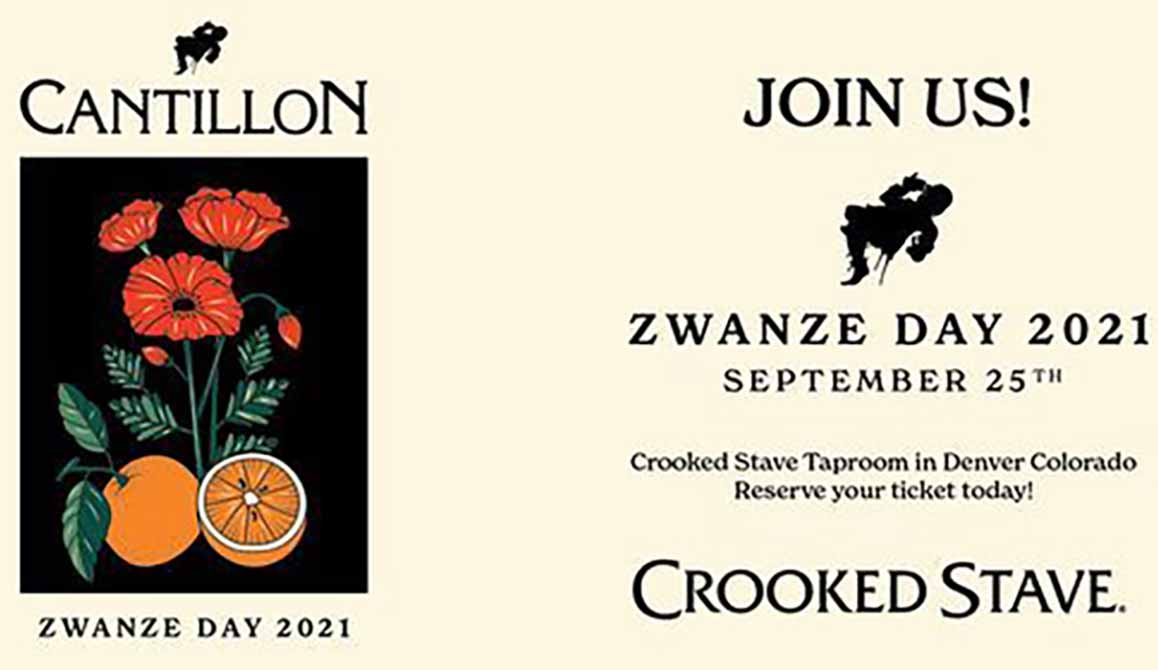 • Armsby Abbey — Worcester, Massachusetts
• Avenue Pub — New Orleans, Louisiana
• Bagby Beer — Oceanside, California
• Beachwood BBQ — Seal Beach, California
• Craft Wine & Beer – Reno, Nevada
• Crooked Stave — Denver, Colorado
• De Garde Brewing — Tillamook, Oregon
• DeCicco & Sons — Somers, NY
• Delaware Supply — Albany, New York
• E9 Brewing Co — Tacoma, Washington
• Green Bench Brewing Co. — St. Petersburg, Florida
• Grimm — Brooklyn, New York
• Holy Grale — Louisville, Kentucky
• Jester King Brewery — Austin, Texas
• Masonry — Seattle, Washington
• Monk's Café — Philadelphia, Pennsylvania
• Novare Res Bier Café — Portland, Maine
• Russian River Brewing — Santa Rosa, California
• Sante Adairius Portal — Santa Cruz, California
• Side Project Brewing Cellar — Maplewood, Missouri
• Beer Study/Starpoint Brewing — Durham, North Carolina
• The Porter Beer Bar — Atlanta, Georgia
• The Sovereign — Washington D.C.
• The Veil Brewing Co. — Richmond, Virginia
• The Whale — Charleston, South Carolina
• Colter Bay — Buffalo, New York
• Urban Roots — Sacramento, California
• Yazoo Brewing Co. — Madison, Tennesse