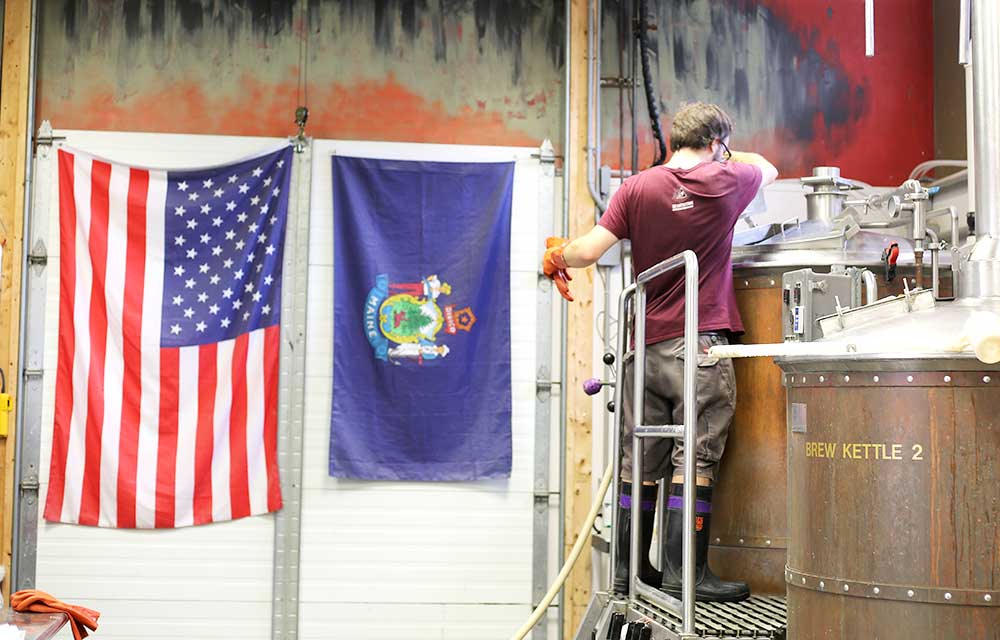 Photography by Kenny Gould
For the last decade of American craft, we've been awash in flavor; one has to look no further than the glut of Double Barrel Aged Stouts and Triple IPAs. But as satisfying as these experimental brews may be, their disruptiveness isn't always welcome.
Matt Canning, the Beer Concierge at Hotel Vermont, says he's most into the beers with softer, more pleasant mouth feels. Recently, he attended Hill Farmstead Brewery's Festival of Farmhouse Ales and was impressed by the direction the beers were headed.
"Last year, the acid content was high, but this year was a return to balance," he said. "That means more yeast character, hop character, water character, mouthfeel, and drinkability. I'm impressed with how a beer feels twenty minutes later."
A lot of what Canning saw last year had no place this time around. "We didn't have those nail-polish sours or the 8 percent peach-juices," he said. "That's not good or bad, per se. But, restraint is admirable and confident."
Michael Kiser, founder of Good Beer Hunting, also attended the festival.
"The craft beer industry has had a bad relationship with the word 'balance,'" he said. "Most assume it means muted but it doesn't. Rounded off beers are better."
Craft beer's audience can easily be labeled as snobby and elitist, a stigma that comes from double dry hopped triple IPAs with guava juice and spontaneously fermented peach sours aged over hibiscus. A novice beer drinker may not even recognize them as beers. But if you were to give them the kind of beer you might have found at this year's Festival of Farmhouse Ales, like Oxbow Brewing's Domestic, you might strike a chord.
"Accomplishing a perfectly balanced helles or a delicate farmhouse is much more impressive," said Tim Adams, founder of Oxbow. "Brewers are the tastemakers of the industry. We're people who have been drinking for a long time and we prefer beers that are challenging. Appreciation of these nuanced and balanced beers comes with knowledge and palate formation."
For craft beer to continue to succeed and avoid obscurity, it must tone back. It must unveil a second act that welcomes past relics and reinvigorates them with the same sensitive effort that the newer, more experimental beers get.
"The people who are most into these overpowering and obvious beers are people new to craft beer," Adams continued. "These are the least challenging. A sour or a stout is immediately better and different than a Miller or a Budweiser. But every brewery has their own style — the sours and the stouts are the introduction and we're the next step."
It makes sense that the rise in popularity of bigger, bolder beers would plateau as this generation of craft beer drinkers moves on to more nuanced and balanced beers. As those days near, breweries focusing on this style will happily feel ahead of the curve.