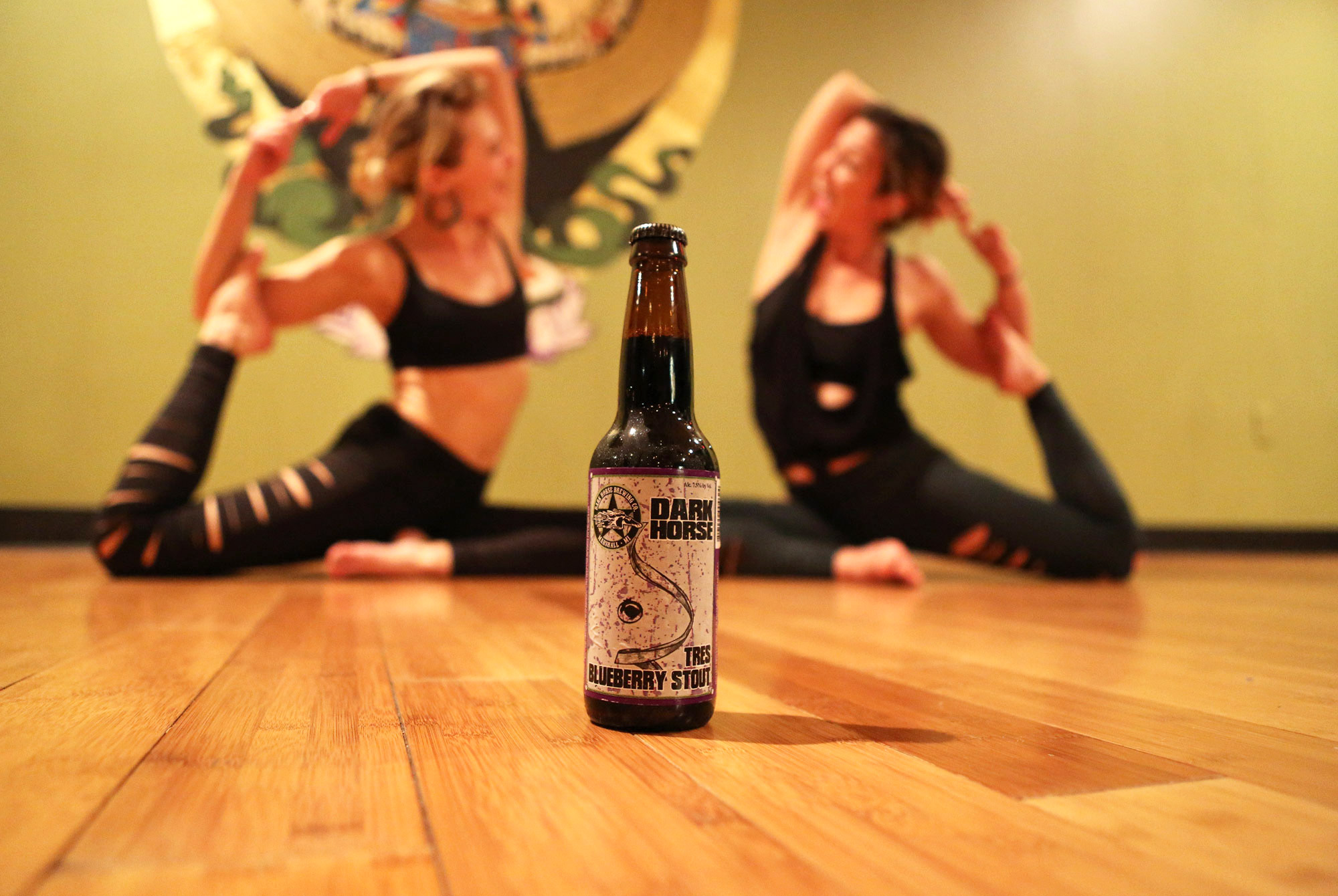 Enjoying craft beer while staying health conscious may seem a bit contradictory, but it's definitely possible without nearly as much sacrificing as you may think. Many breweries host their own beer yoga or sponsor running or biking clubs, which makes getting active both fun and beneficial. And the effects of beer on our health aren't as bad as you may think. So whether you capped your New Year's Eve registering for a triathlon, or just want to have a better balance between your health and indulgences, there's a strategy or activity that you can enjoy.
Try Out Beer Yoga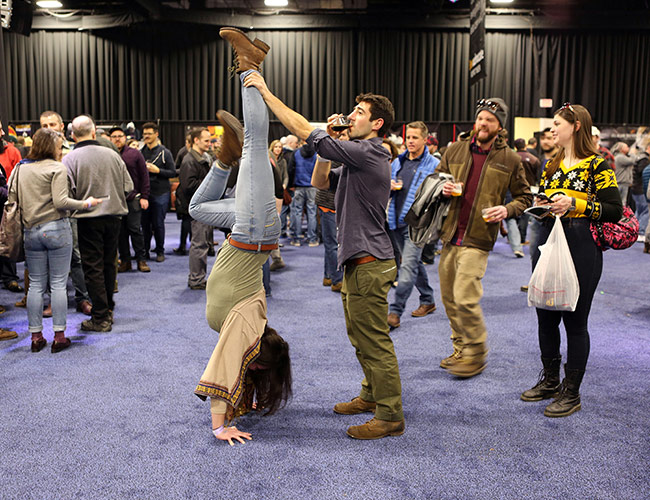 The beer yoga craze is real. No longer a ritual of hipsters on the west coast (rumor is it originated at Burning Man), the pairing of ales and oms is now on the event calendars of hundreds of breweries nationwide. I know what you're thinking, and no, you don't actually drink a pint while doing a downward dog. Beer yoga at most breweries consists of an hour-length beginner or "all levels" yoga class followed by drinking.
You don't need to be a devout yogi to participate, either. "It's a great avenue to bring people in who might be hesitant to go to a more traditional studio," says Michelle Adriano, a certified yoga instructor who leads a class at Chicago's Revolution
Brewing taproom. "My style, even outside of beer yoga is to make it approachable for all levels with a lot of modifications and variations for moves." Her goal with Revolution's classes is to "open people up to yoga who maybe wouldn't normally try it otherwise."
Even with beer incorporated at the end, participants are sure to leave a class feeling a little more open, both physically and mentally. You don't need to sub a glass of Kombucha for your IPA; the clarity and mindfulness that you experience post-yoga may help you approach your next drinking session with moderation in mind.
Drink With a Strategy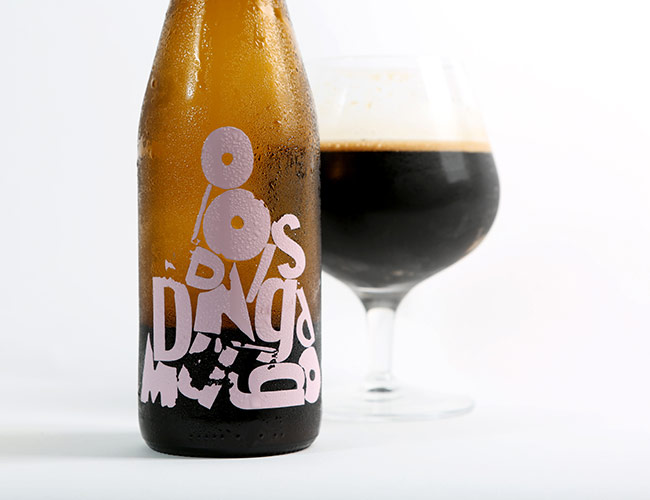 Being health conscious while drinking beer doesn't mean you have to sacrifice taste for a "light beer". What if I said drinking a high ABV, barrel-aged, vanilla-infused coffee stout might not be that bad for you? It's all about your strategy when you cozy up at the bar.
"Do you want to drink 4-5 session or light beers? Or do you want to nurse one, heavy stout or porter?" asks Registered Dietitian, Andrea Giancoli. In terms of calories, the stout might be the better bet. A 12oz. "light beer" beer is approximately 100 calories, while some stouts can push upwards of 600 calories. In the world of craft beer, these numbers can vary dramatically. But Giancoli points out that darker beers typically have more fiber, are more viscous and, in turn, more satiating. "A big stout can actually help curb your intake because it's so filling. It feels like a meal. Whereas I see people throw back 5-6 light beers. It's kind of like a diet cookie. It just doesn't work."
Drink for Nutrition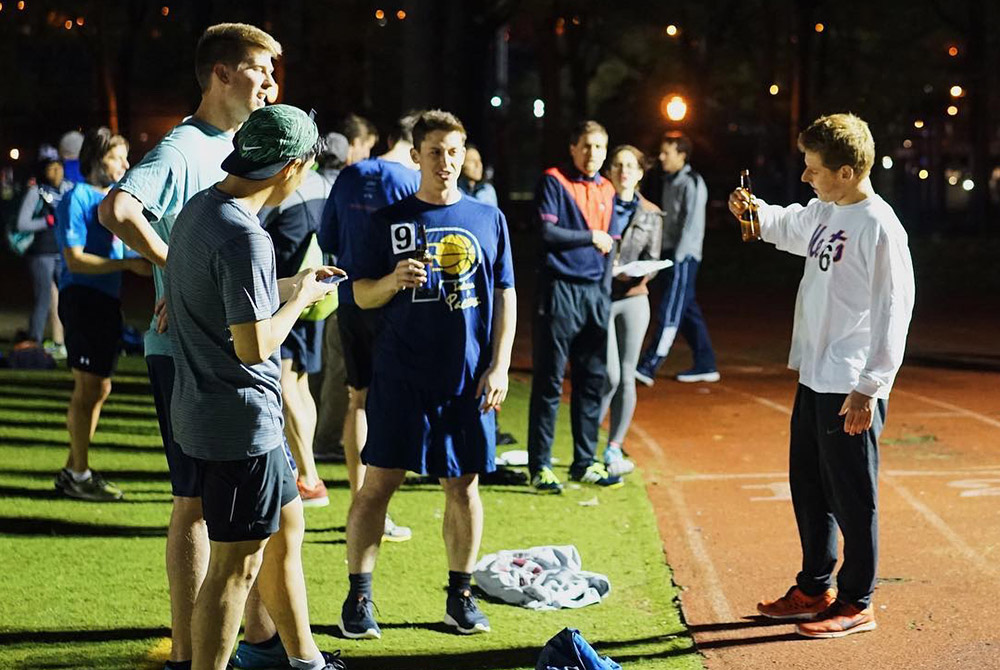 Worried about carbs? Giancoli says don't be. Beer has long been called liquid bread, but for the wrong reason. The average beer has way fewer carbs. "People are infatuated with carb content in beer, but it's really not as significant as you'd think," Giancoli says. The real similarity between bread and beer is in their health benefits. Beer is generally fat-free and, compared to wine, Giancoli says beer has more B vitamins (especially beers with a lot of malt). It also has significantly more water content than any other alcohol. "Beer is by far the most hydrating alcoholic beverage." Which is good to know if you are thinking about getting active by joining a beer running or biking club.
Join a Running Club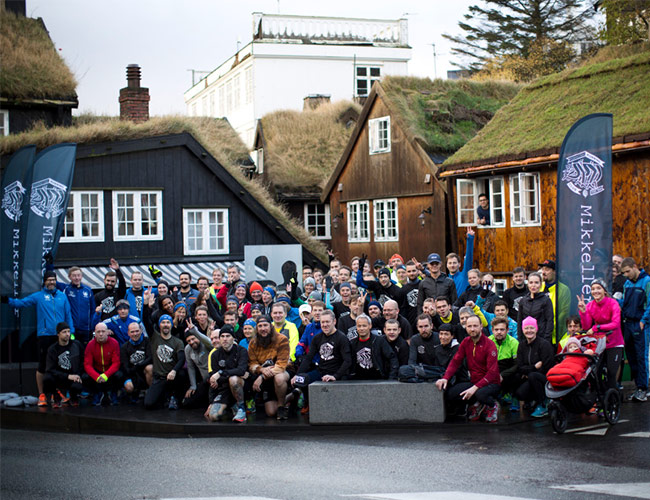 The Copenhagen-based brewery Mikkeller has one of the most popular running clubs, with over 200 chapters globally. "We started the group in order to be able to maintain the lifestyle of drinking great beer and eating great food, and we found it was easier to do it and stay committed if we did it in a group," says Søren Runge, manager of Mikkeller's running club. Most chapters meet a few Saturdays per month with a trip to a local bar, pub or brewery after. Each chapter has its own Facebook page, but you can also check Mikkeller's website for a chapter near you.
And you don't have to be a member or even a regular runner. Runge says to "just show up and test it out. See if you like it. We have distances and paces for people of all fitness levels, whether you've never run before or whether you run marathons."