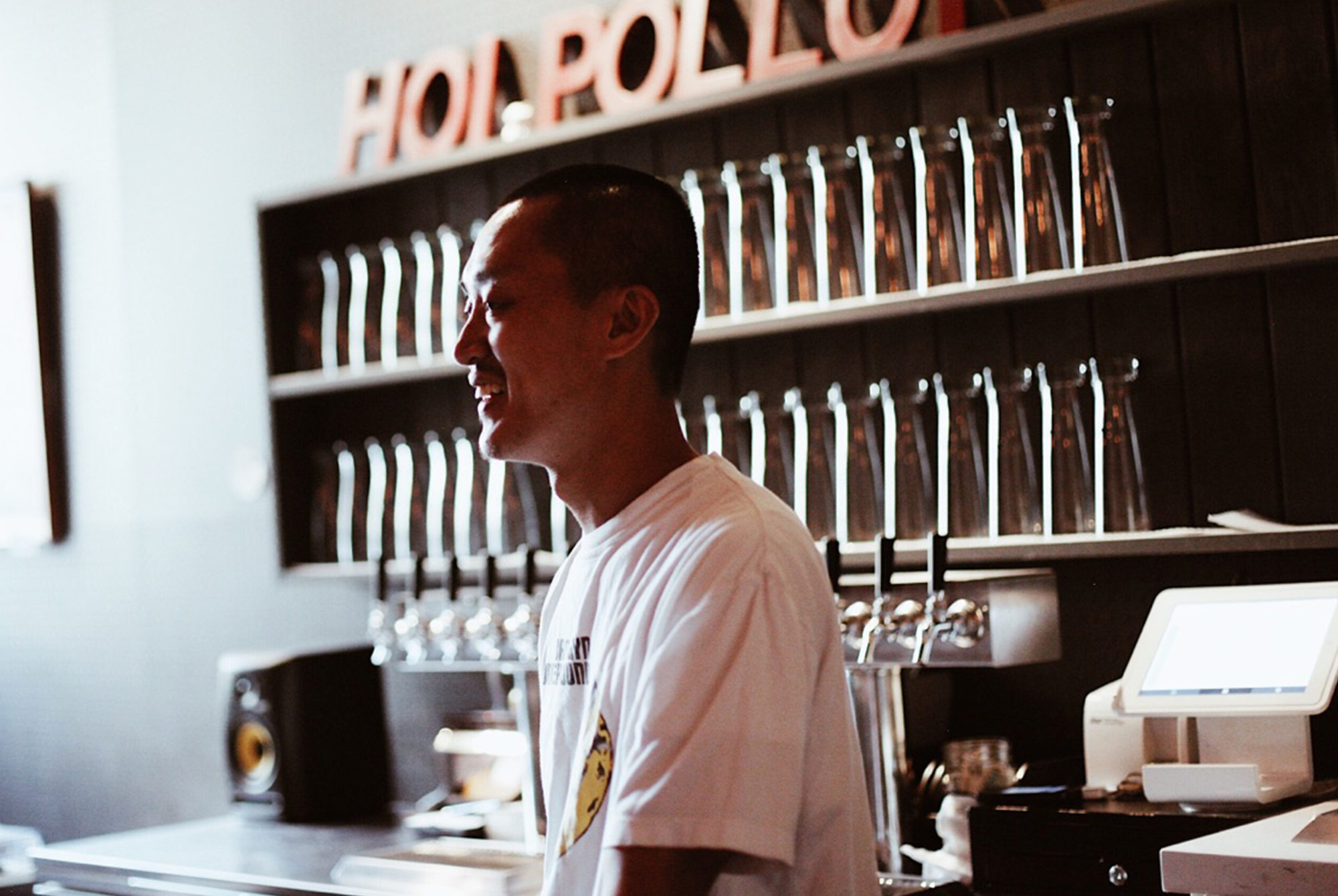 Editor's Note:
In a few weeks, we'll be bringing our Juicy Brews festival to the Bay Area with Juicy Brews WestFest. This is Hop Culture's first time on the West Coast and we're excited to reconnect with some of our favorite breweries in the area, as well as introduce Oakland locals to our East Coast buddies like Magnify, Dancing Gnome, and Triple Crossing.
To find out a little more from our friends out west, we asked them a few questions about their history, favorite music, and their thoughts on juicy IPAs.
In this edition, we chatted with Viet Vu, owner of Hoi Polloi Brewing.
Hoi Polloi Brewing Taproom and Beat Lounge, located in South Berkeley, CA, is a perfect blend of beer and music, two of owner Viet Vu's favorite things. His father was a professional brewer and after a life of dissatisfaction at a desk job, Vu followed in his father's footsteps and opened Hoi Polloi with his wife and brother in 2014. Vu also invested in a couple turntables, allowing the best DJs in the Bay Area to spin some records for his customers. This is on the Beat Lounge side of things. On any given night, you might hear hip-hop pulsing from the speakers and see a Triple IPA on tap.
Not too long ago, Vu also built out a 7 barrel brewery in Oakland to meet increasing demand. The Taproom and Beat Lounge has become a neighborhood hotspot, pouring Vu's diverse selection of Hoi Polloi beers as well as a select number of guest taps. I caught up with Vu to chat about his thoughts on hazy IPAs and the best idea he's ever had.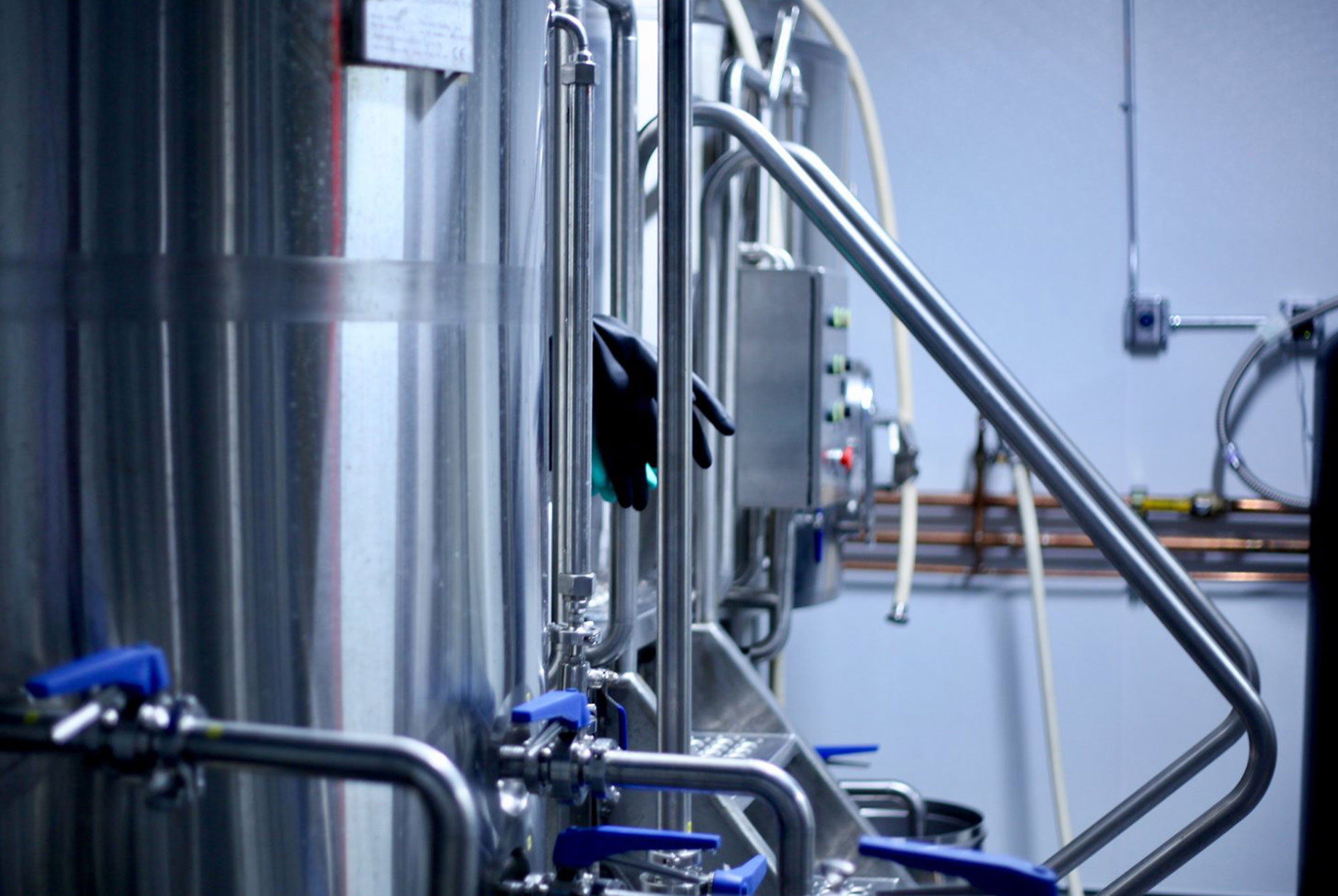 John Paradiso: How'd you get your start in the brewing industry?
Viet Vu: My father was a professional brewer so I picked up a love for drinking craft beer and the brewing process through him. I started homebrewing on my own then graduated from the Master Brewer Program at the World Brewing Academy (a joint program of Siebel Institute and Doemens Academy in Munich, Germany).
JP: Why did you want to start a brewery?
VV: Love of beer and fulfilling a lifelong dream of being an entrepreneur. I also became tired of working as a paralegal and contract analyst and working in an office environment. I wanted to be more creative.
JP: Any horror stories from your time as a brewer?
VV:
The first time I brewed on my system I ended up taking a tri-clamp off on the wrong end and got blasted with hot wort.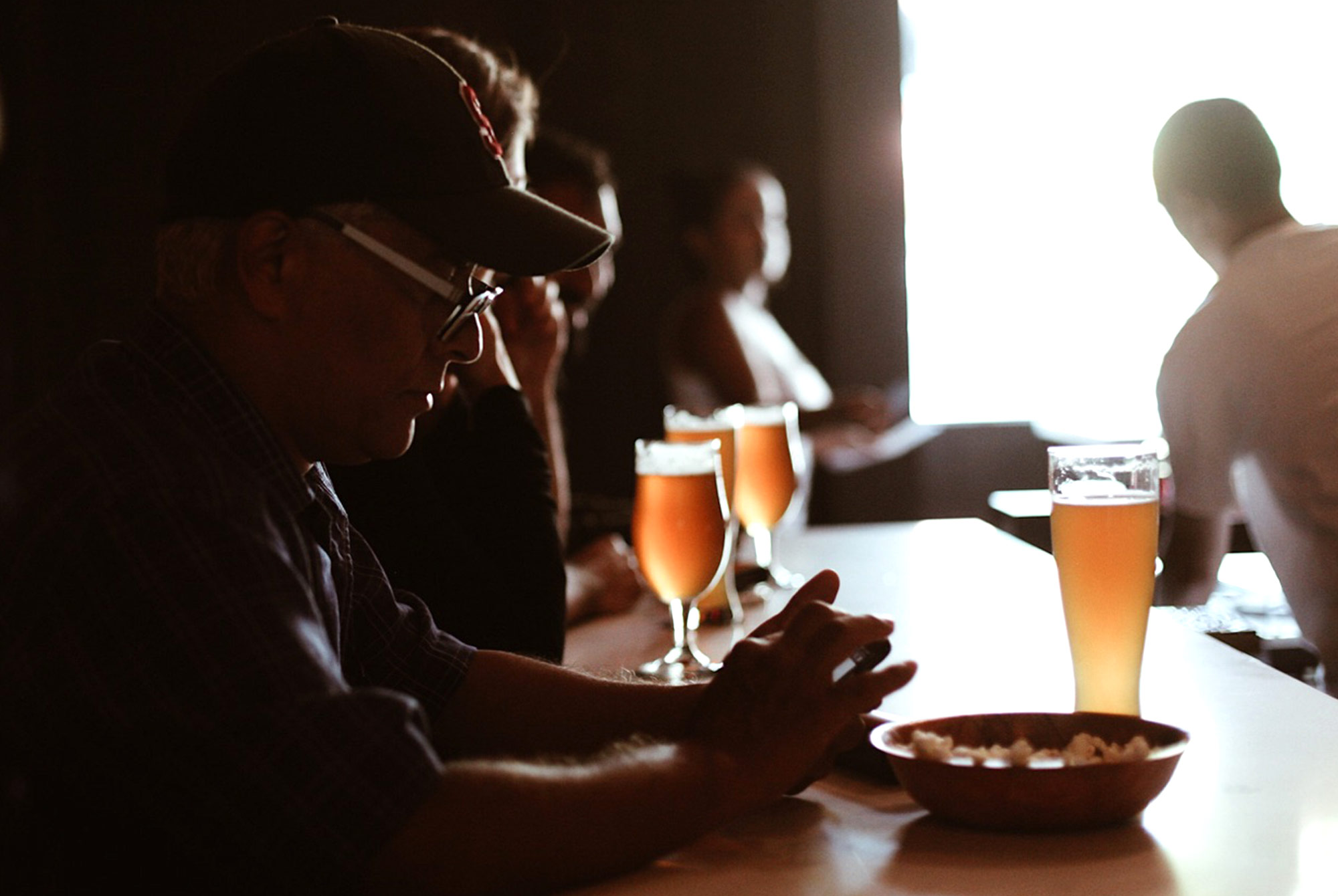 JP: What are your thoughts on the state of hazy IPAs in the industry?
VV: I think the hazy IPA is another example of why modern American craft brewing is at the forefront of inventiveness and creativity. It's an example of why American brewers are sought after all over the world and lead the innovation in brewing practices industry-wide. I also think the style will begin to take on more regional interpretations given the widespread acceptance and inability to achieve any meaningful shelf-life for this type of beer.
JP: What's the best idea you've ever had?
VV: My best idea was to stop working in a profession that I didn't have any passion for and then taking a risk on myself to open my brewery. I would have regretted not at least trying to open it. It's been a challenging 4 years but well worth the struggle.
Catch Hoi Polloi at Juicy Brews WestFest on April 22nd.