Photography by J. Travis Smith
Photography by J. Travis Smith
Photography by J. Travis Smith
Photography by J. Travis Smith
Photography by J. Travis Smith
Photography by J. Travis Smith
Photography by J. Travis Smith
Photography by J. Travis Smith
Not everyone born and raised in Tampa Bay sticks around, but those who do have a fierce love for their hometown. They're the ones behind the sunny Floridian city's recent renaissance, which has largely been driven by food and drink. One of the best examples of this is Ben Romano, head brewer at Angry Chair Brewing.
If you've heard of Angry Chair, it's probably because of beers like Double Stuffed Oreo Fudge Bucket and Imperial German Chocolate Cupcake Stout, which turn decadent desserts into liquid. But the Tampa brewery wants to be so much more than a one trick pony. Equally as delicious as their pastry stouts are their sours, which also garner critical acclaim, and the brewery is just starting to can their IPAs. In the future, Romano also hopes to brew more lagers.
We sat down with the friendly Tampa native to talk starts, stouts, and science.
Kenny Gould: How long have you been brewing?
Ben Romano: I started home brewing in 2006. In 2009, I started brewing professionally for Cigar City.
KG: What was your path before that?
BR: It was totally different. I have a bachelor's in Electronics Engineering. It's helped out with math and all the electronic shit I have to fix. As much as I thought I wasted money on that, it's come in handy quite a bit. Especially the math — the math has helped me over and over again. Just measuring things out, figuring out volumes, math comes into everyday play nonstop.
KG: What do you think has been behind the rise of pastry stouts?
BR: It all kind of started with Hunahpu over at Cigar City. I think that started the whole "beer is food" movement, where people were putting different food ingredients into beer. My first go into it was Tiramisu. That was the first dessert beer I did at Cigar City, and people just went crazy. After that, I was able to really put dessert styles into beer and it's worked out really well for us.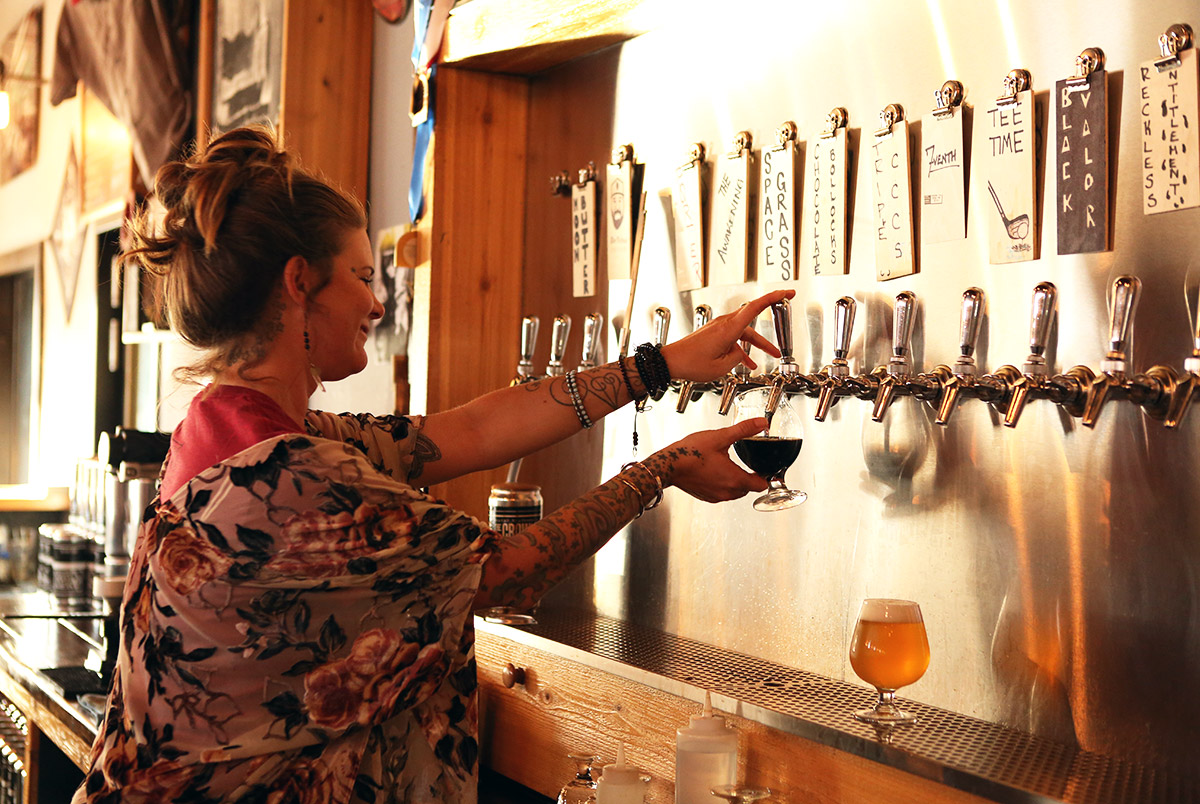 KG: And you got that idea from…?
BR: A lot of stuff, I'll just be watching TV and think, "That looks really good. I want to put that into a beer." That's how it goes most of the time. Tim Ogden over at Tampa Bay Brewing Company and I used to work for Cigar City Brewpub and we used to live together. One time we saw banana cream pie on TV and I said, "Dude."
KG: What'd that turn into?
BR: We did a beer dinner over at Cigar City Brewpub before they closed. It was an all-dessert beer dinner. It was pretty good, but a lot of sugar. That one was just called "Banana Cream Pie." Then we did a coconut version of that one, and a few other treatments. I think we had 4 or 5 courses.
KG: Is that something you want to keep pushing?
BR: Yeah, I like doing the crazy pastry stout stuff. It's cool when you nail all the flavors and the beer tastes like what you say it's going to taste like. Because it's hard to do. A lot of times, we're like, "This isn't right. We're going to have to change the name of this beer." And it doesn't get released in a bottle. But those are the little learning mistakes you make so you can get to where you want to go.
We're trying to do really good hoppy beers, really good sours, just hit all the marks. We'd like to do more lagers down the road, once we can get more space. Our Czech Pilsener is one my favorite beers that we brew, but it's so time-consuming and we can't really do it right now. I love lagers — they're what I drink most of the time. That and low ABV hoppy beers.
KG: I've had a few of your beers and I've been impressed because they're so fun.
BR: That's what we like to do. We don't have so many beers that we constantly have to do, so we just get to have fun and do whatever we want. Right now we have about a 120-barrel fermentation capacity and we're about to add on another 10 barrels in a couple more weeks. This past year, we hit right around 1,300 barrels.
KG: That's small!
BR: It's very small. We have a barrel warehouse right down the road, which is where all of our barrel-aged stuff happens. We have a very small sour program that we're trying to expand on that this year as well.
KG: Clearly, you don't agree with the tradition that says beer can only have four ingredients.
BR:
I get to do all these crazy beers so I can brew the more classic styles. I love lagers, pilsners, and for me to be able to brew that, I have to be able to brew all these crazy beers that I think are great, but I can't drink a lot of them. Other people love them. For me, it's do all the crazy stuff, make a little money, and then I get to brew what I want to brew. That's where I'm at right now personally. I like easy drinking, clean beer. You get so worn out on high ABV.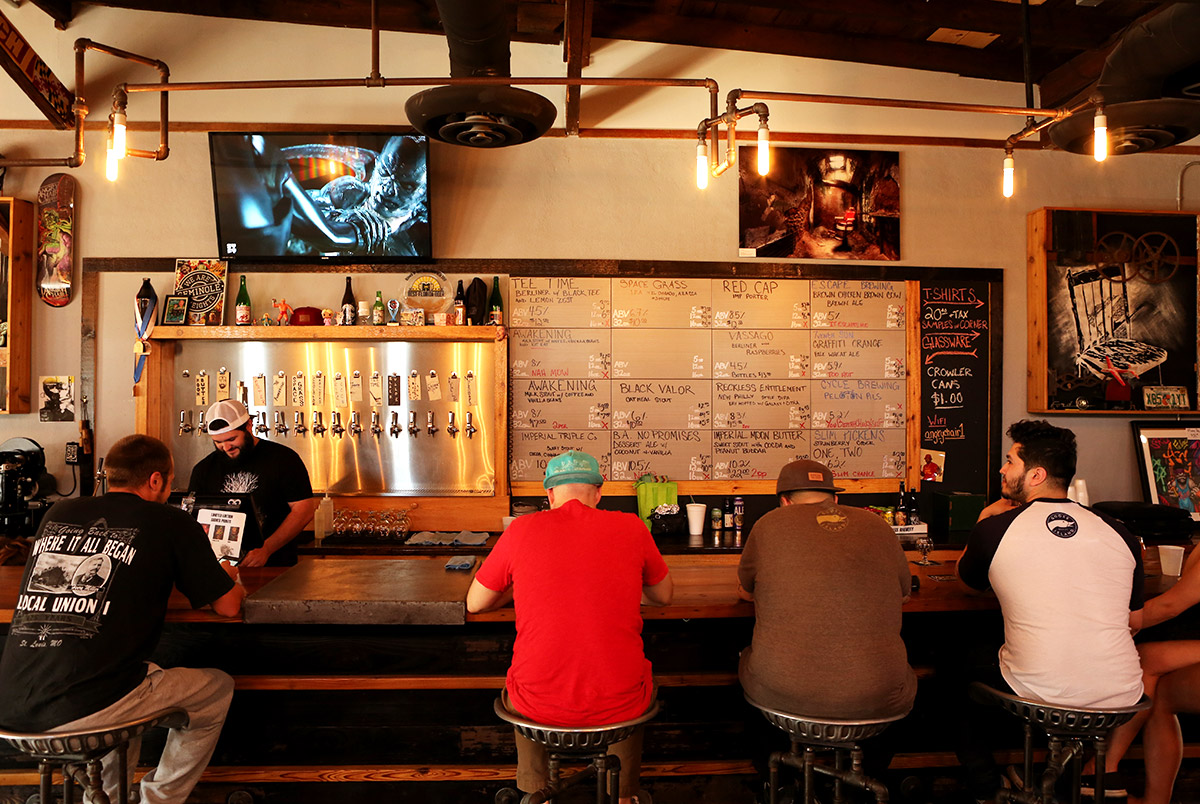 KG: Did you have to find a yeast that could eat all that sugar?
BR: We settled on the Conan strain, the New England IPA strain, which works great on everything.
KG: Really?
BR: Everything. It ferments really well, especially on big stouts. It's a great yeast, and I've even really loved it on our sours. We can go a little higher on fermentation temp and get some peachy esters out of it.
KG: What are you thinking about next?
BR: I want to start canning. We actually got our first beer collab with Calusa Brewing down in Sarasota — they're making amazing, amazing hoppy beers. Our first canning run will be a Double IPA we brewed with them. The first few runs will be mobile, but hopefully we get our own line.
KG: You got any hobbies?
BR: I've been a musician for a while. I play bass, drums, guitar — mainly bass. Pretty much anything with strings. I used to be in an all brewer band called The Fermentors with Kent Bailey, the owner of Coppertail, Matt Tucker, the old head brewer at J. Wakefield, Tim Ogden over at Tampa Bay Brewing Company, Todd Strauss at Slim Pickens Cider and Mead, and I think there was one other person. I miss it. Matt Tucker moved up north and it all fell apart. He was an amazing fucking guitarist.
KG: When I decide I'm done with the New York weather and I move to Tampa, I'll hit you up.
BR: It's awesome, I always have a drum setup at my house, multiple amps. Another hobby of mine is building amps. I work off other designs because Fender pretty much figured it out. You look at the circuit and it's like, "This is a good circuit!" You can't really improve on that circuit. And that's my whole life — beer and music.