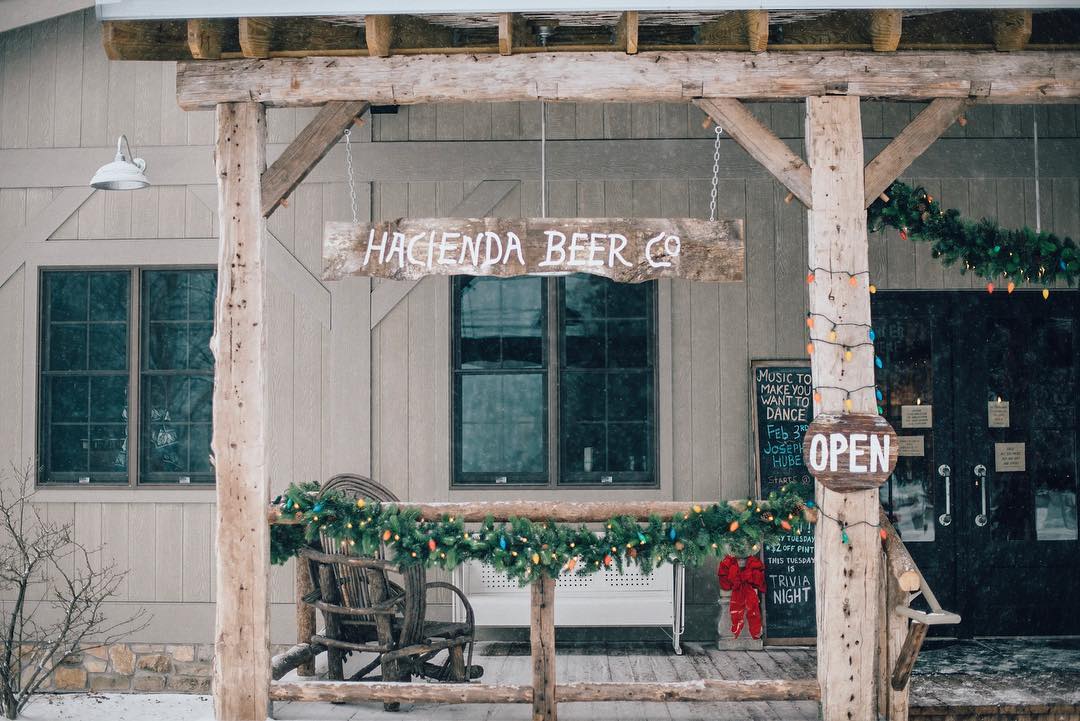 Editor's Note:
Want to enjoy some Hacienda beer? Catch Matt and Hacienda at the Juicy Brews Winter Invitational in Brooklyn, NY on December 8th. Tickets are available here.
Hacienda Beer Co. is the side project of Door County Brewing Co. in Baileys Harbor, WI. Like any good side hustle, Hacienda is focused on creativity and experimentation. We found out about Hacienda serendipitously after Brand Manager & Quality Control Director Matt Sampson reached out asking if he could send some beer our way. They've since become one of my favorite breweries of the year.
We've had plenty of juicy IPAs and, after awhile, they all start to taste the same. Thankfully, Hacienda is focusing on balance with their hoppy beers, resulting in dialed-in, incredibly drinkable beers. Before they join us for the Juicy Brews Winter Invitational, we chatted with Sampson about what he's reading and one of Hacienda's worst brew days.
John Paradiso: How'd you get your start in the brewing industry?
Matt Sampson: Our head brewer, Danny McMahon, started homebrewing in college in Minneapolis. Danny and his family started Door County Brewing Co. five years ago as a way to bring the family back together in Door County and bring Danny's beers to a professional level. Hacienda was formed earlier this year, as a creative outlet for our brewers—allowing them to experiment with hazy, juicy hoppy ales and weird, funky mixed-fermentation beers.
JP: Any horror stories from your time at the brewery?
MS: For one of our first batches of beer on our new brewhouse, we brewed a raspberry, rhubarb, hibiscus saison. After transferring it to the brite tank, we came in the next morning to find bright pink/red beer splattered all over the brewery walls and ceiling. Sometime during the night, the sight glass on our brite tank popped off, causing a fountain of beer to spray all over the place. That was fun to clean up.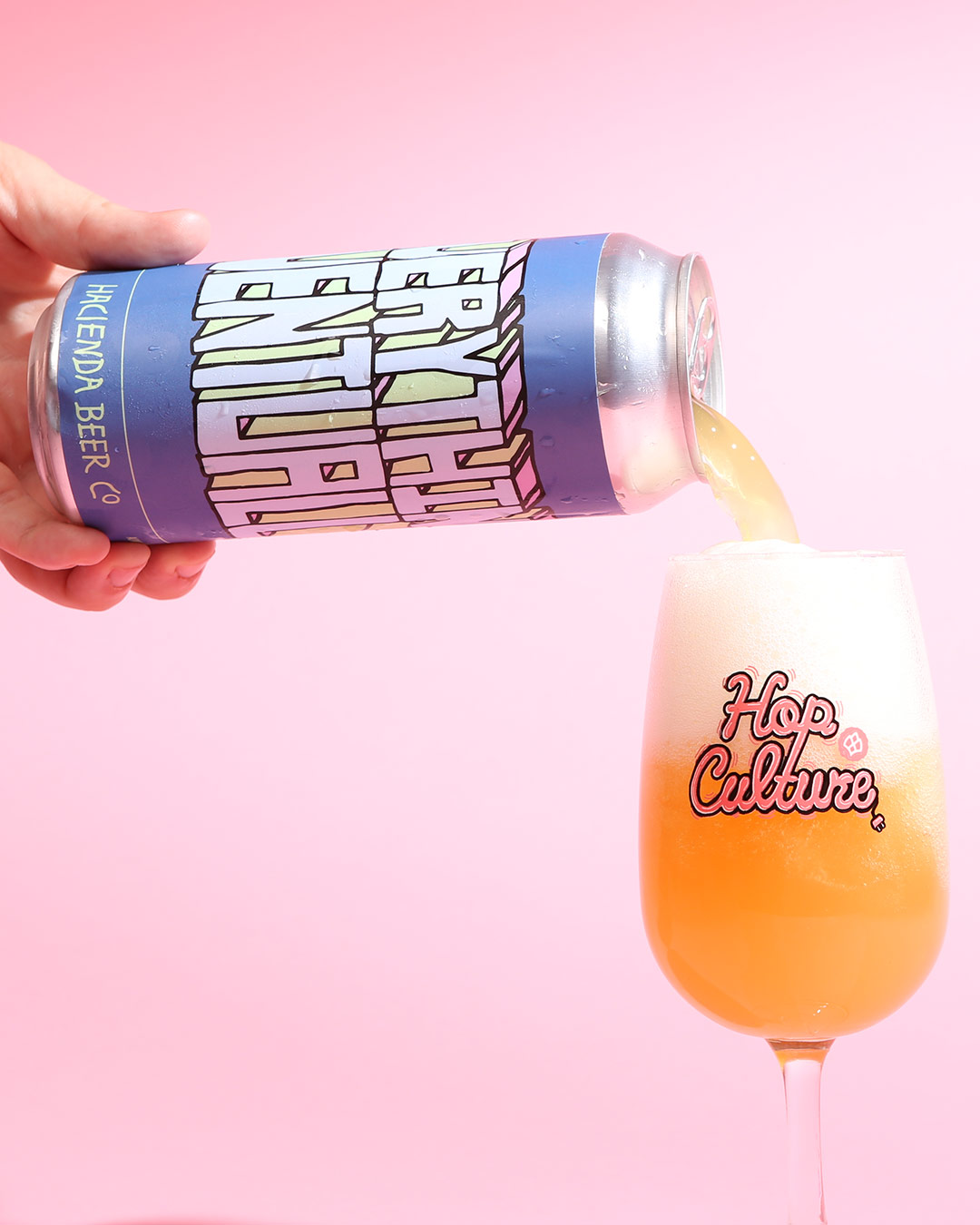 JP: What are your thoughts on the state of hazy IPAs in the industry?
MS: We love hazy IPAs. But we think the best ones are being made with a focus on balance. Too many of the hazy IPAs out there are overly, sickly sweet, or they have so much hop material in them that it's like taking a bite out of a hop pellet—you can't have more than a few ounces of some of them. We feel drinker's palates are moving towards subtlety, and we hope the brewers of these styles can meet them there.
JP: What is your favorite beer to drink now?
MS: Anything from Half Acre Beer Co.
JP: Are you reading anything interesting?
MS: Modern Huntsman Vol. 2 — a biannual publication for like-minded conservationists, creatives, and outdoor enthusiasts. Their mission is to change the misrepresentation of hunting in popular media by telling the stories of hunting purists and conservationists. The photography is absolutely beautiful and the stories are equally engaging.
JP: Describe your ideal taproom.
MS: We like a variety of spaces—and we love when breweries make something entirely unique. Do something unexpected. There's way too many cookie cutter brewery taprooms out there. We love spaces with lots of funky artwork and greenery. Ideally, a place with a small but well curated taplist and live music.
Give us a few songs to add to an all-star bottle share playlist.
MS: "Trap Queen," Fetty Wap
"Dern Kala," Khruangbin
"Saturday Night Inside Out," The Avalanches
'Hung Up," Madonna
Liked this article? Sign up for our newsletter to get the best craft beer writing on the web delivered straight to your inbox.