Courtesy of Union Beer Store
"We're spoiled now," David Rodriguez tells me as we sit in Union Beer Store, the hybrid bar/bottle shop in Miami, Florida, that he owns with his wife, Cici. "I look at the spreadsheet of what's available, and I'm like 'Are you fucking kidding me?' We have the dudes from Other Half and Patrick from The Bruery showing up in here. It's awesome."
However, reading that might give you the wrong impression. If you think South Floridians have spent the last decade basking in 75 degree weather and sipping on "whales," you'd be incorrect; it's usually 78. But also, the change in fortune for Miami beer lovers is relatively new. And if there's someone who knows that better than most, it's Rodriguez.
Rodriguez first dabbled in craft beer in 2007 while working as a bartender at Houston's, an upscale chain eatery in North Miami. There, he drank beers from breweries like Avery, Blue Point, and Unibroue. A few years later, former Houston's manager Matt Kushner shared plans with Rodriguez to open a new restaurant in Coconut Grove, a leafy neighborhood on the water just south of downtown. Kushner planned to focus his menu on specialty burgers and craft beer, and wanted Rodriguez to run his beer program. Rodriguez — who had taken several trips with his wife, Cici, to explore the beer scenes of San Francisco, Portland, and Chicago — didn't hesitate.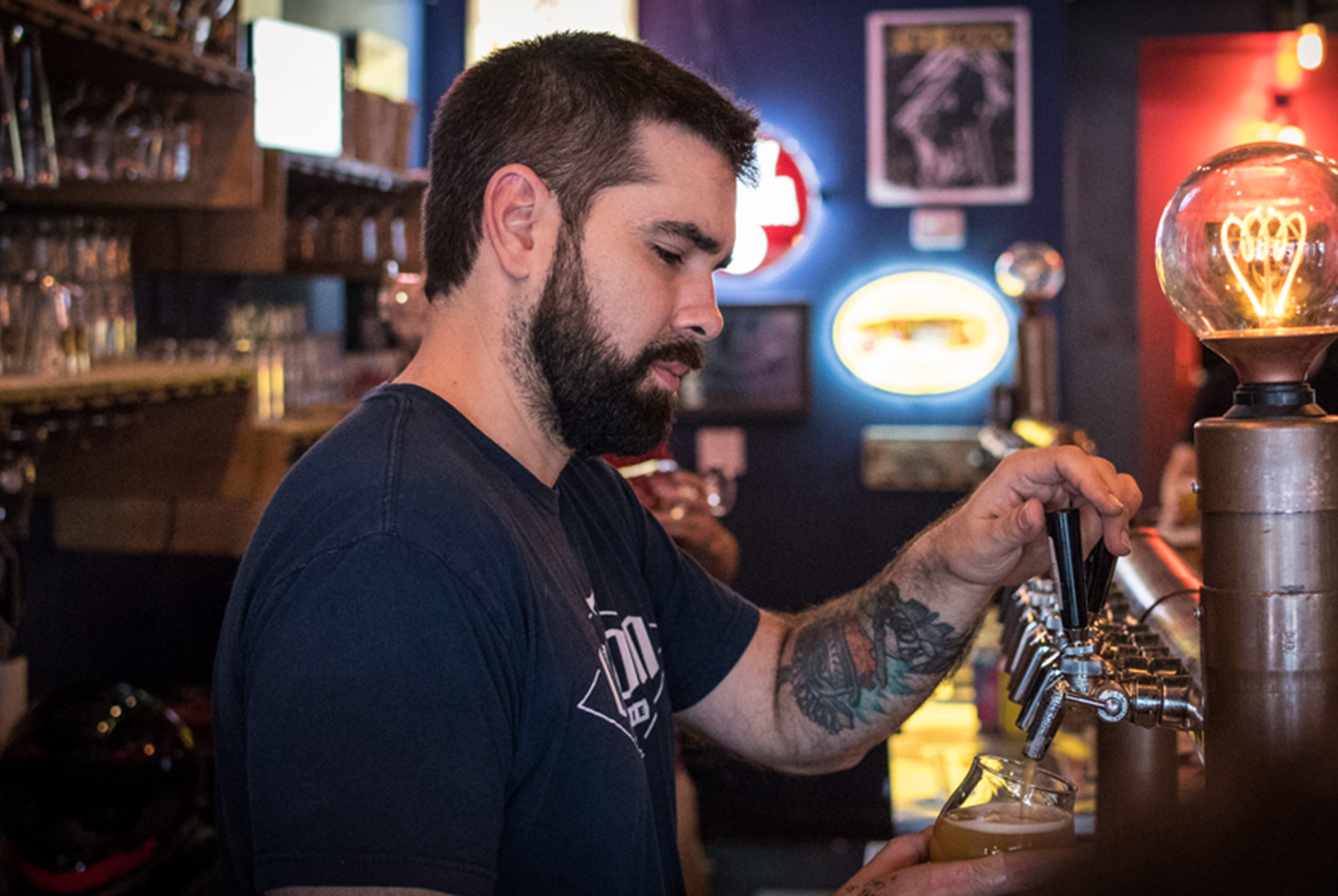 In December 2011, LoKal opened its doors.
"We made sure it was all craft beer," Rodriguez said. No Heinekens or Budweisers there.
If a restaurant focusing on only craft beer sounds commonplace now, it was nearly unheard of in Miami just six short years ago. There weren't many local craft breweries to source from; at the time, the only one in South Florida was Tequesta Brewing Company. To supplement their draft list, Rodriguez and Kushner reached out to Cigar City and Saint Somewhere on Florida's West Coast. They filled out the remainder of their draft list with what are now large craft breweries: Stone, North Coast, Victory.
Rodriguez and LoKal played an important role in changing Miami's craft beer culture — not only through the restaurant's tap selection, but also by hosting homebrewer spotlight events. One of the early homebrewers who showcased his beers at the restaurant is now producing some of South Florida's most in-demand beer: Johnathan Wakefield, founder of J. Wakefield Brewing.
The success of LoKal convinced Rodriguez that he could push the envelope on a craft beer concept even further. He and Cici launched Miami's first Brew Bus in 2013, and the couple invested in Kushner's next restaurant, Kush, with Rodriguez managing 18 taps, a walk-in cooler, and an extensive bottle list.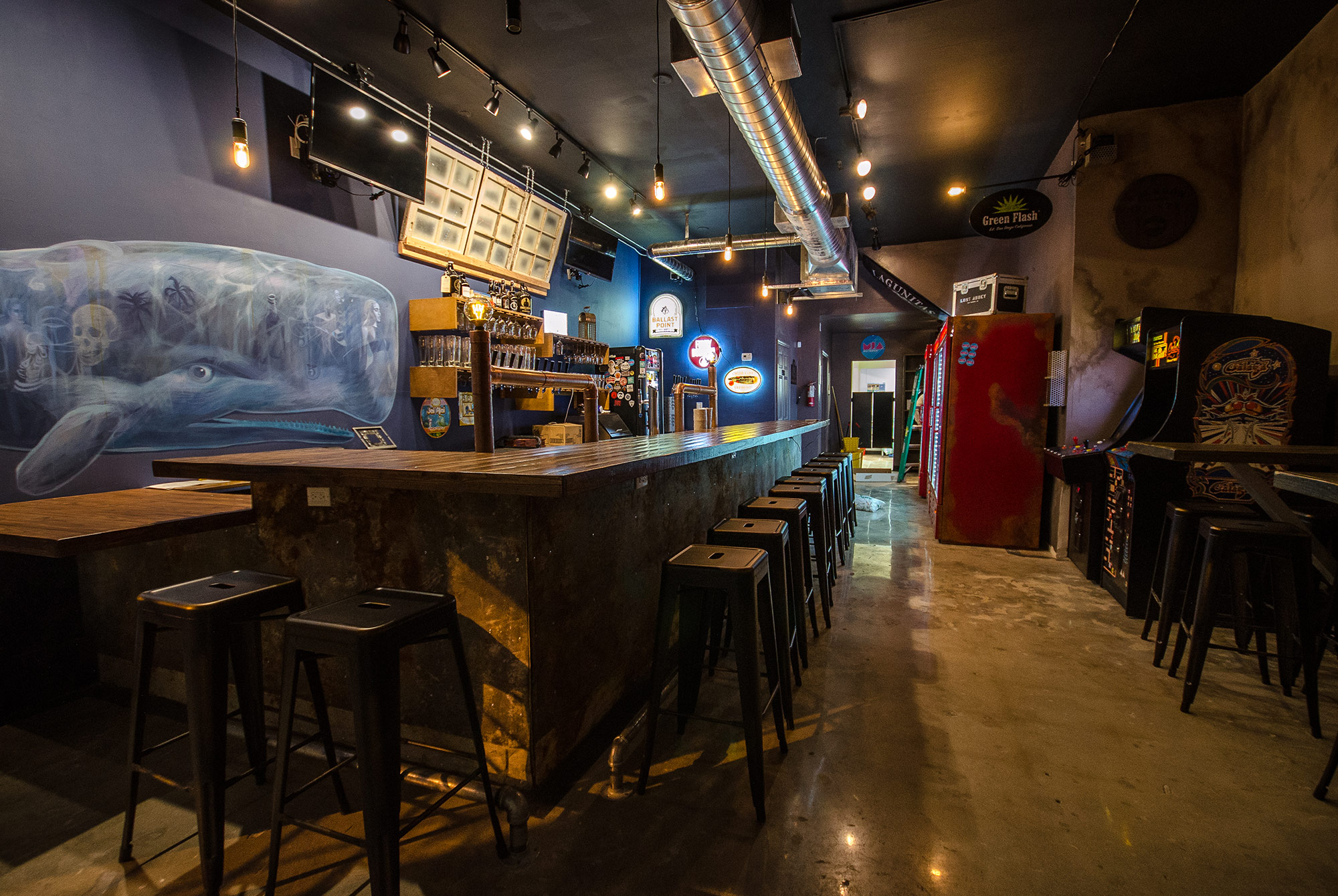 When Kush first opened it doors in Miami's Wynwood neighborhood in 2014, only Wynwood Brewing Company was in the area. In 2015, J. Wakefield Brewing Company opened, as well as Boxelder Craft Beer Market. Today, Wynwood has become Miami's most craft-centric neighborhood, with two other breweries — Concrete Beach Brewing Company and Veza Sur Brewing Co. — opening recently, and several others opening in adjoining neighborhoods.
As craft beer continued to spread throughout Miami, Rodriguez and his wife began to think of what their own spot could look like.
"I think we always wanted to be our own bosses," explained Cici. "We make a good team."
Inspired by their travels to other cities (and particularly by a visit to City Beer Store in San Francisco) the couple decided on a hybrid bar/bottle shop concept. They also knew that they wanted to seek out a neighborhood where their shop could stand out.
"Wynwood was oversaturated, and the rent was through the roof," said Rodriguez. "We were looking at places where you could hang out and walk. Little Havana was one of those areas."
After a year and a half of meticulous planning, Union Beer Store opened in January 2017. It's been part of a mini renaissance in the neighborhood. Little Havana was once a place that tourists used to bypass, maybe snapping quick pictures of old Cuban men playing dominoes, eating lechon at Versailles, or picking up a few cigars before heading to the beach. That's changing. Along with several other new businesses, Union Beer Store has brought a young, local crowd back to the area. That's in part because Union is a blend unlike anything else in Miami — part dive bar, part beer-geek hangout, and part old-school–wrestling watch party.
"I wanted an unpretentious vibe," Rodriguez said. "We're not going to shit on you if you come in and ask for a Heineken."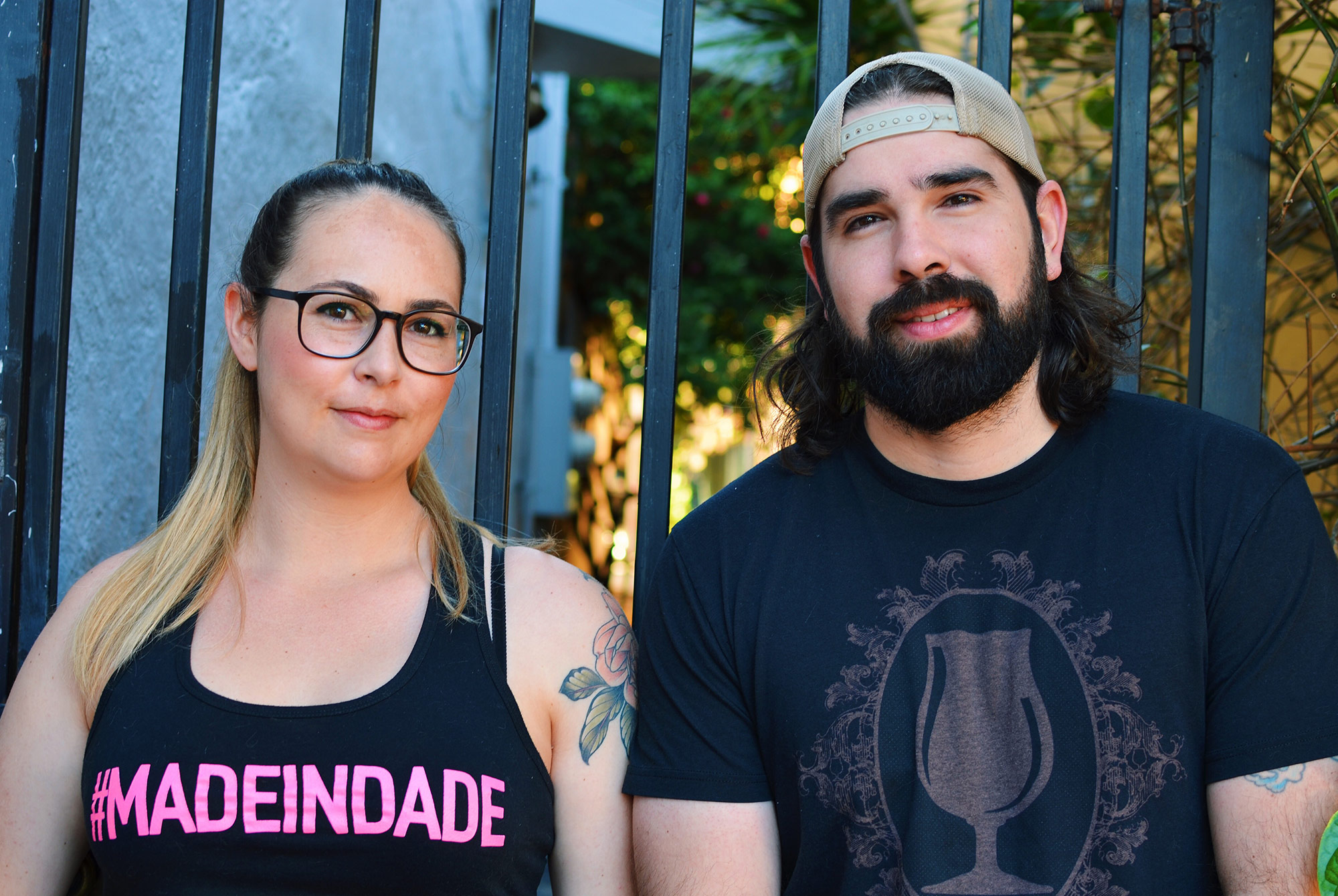 For their recent one-year anniversary party, Union hosted Independent Championship Wrestling in the space behind the building, complete with announcers, lucha libre masks, and over-the-top ring entrances.
"We don't take ourselves seriously," Rodriguez said. "We're just a neighborhood dive bar with dope beer on tap."
On any given night, you might walk into the bar and find an Equilibrium Brewery spotlight; you might hear a live Mariachi band forlornly playing music for the passing of their beloved mascot "Estevey" (a giant Stone Cold Steve Austin doll who's since been resurrected); or you might taste brisket samples provided by a new local BBQ spot.
If Union is any indication, expect Miami's beer nerds to keep reaping the rewards of a beer scene that's only getting better.
"I think distribution is only going to get better in Miami," Rodriguez said. "Everyone is collaborating with everyone. I think breweries want to be in this market."
Let the spoils continue.