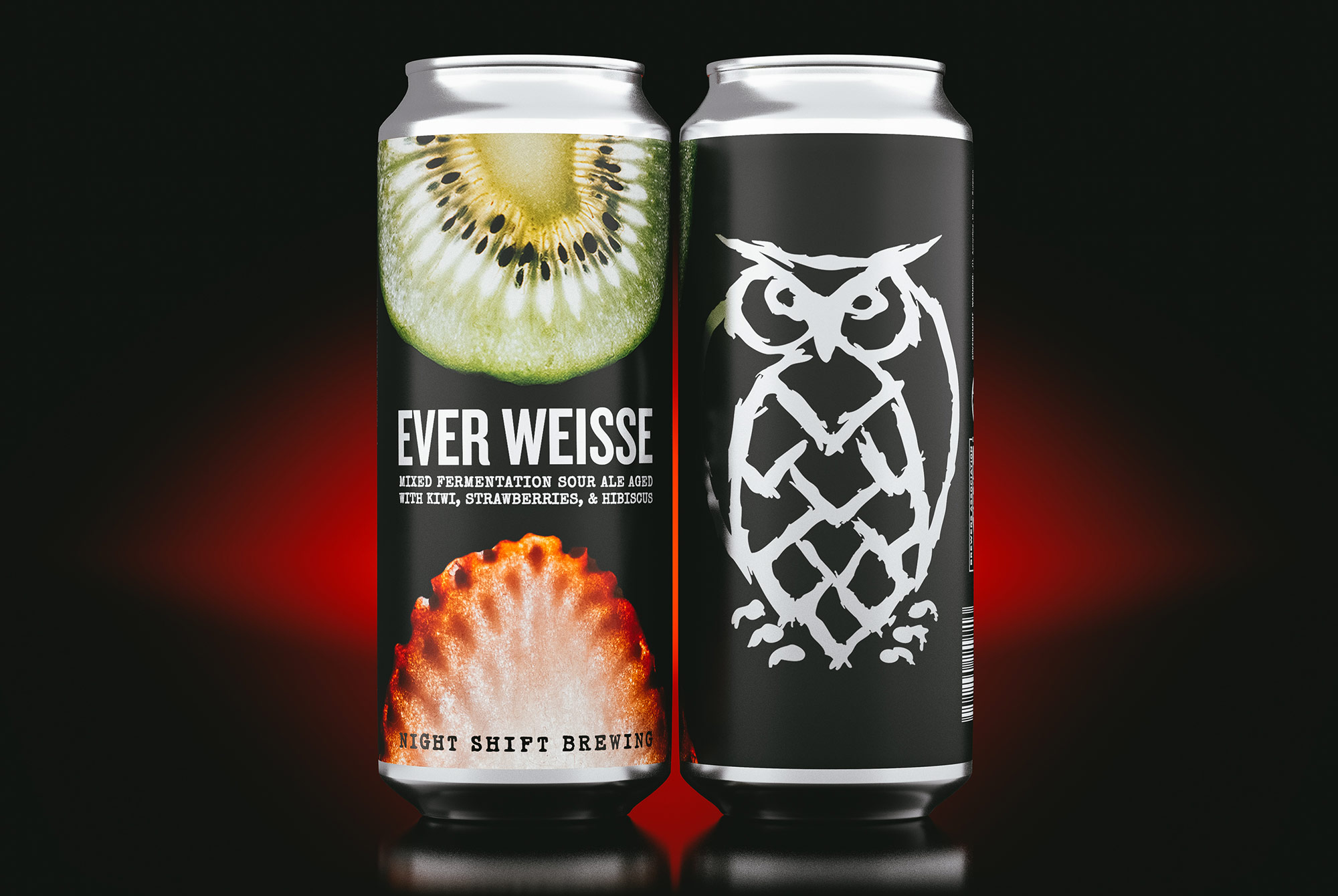 Recently, Night Shift Brewing Co. has made big moves in the Northeast. About a year and a half ago, the Everett, MA brewery announced its own distribution company, which services brands like Interboro, Magnify, Destihl, Solemn Oath, among others. Rob Burns, Night Shift co-founder, serves as the President of the Massachusetts Brewers Guild. Increasing demand meant Night Shift struck a deal to contract brew at Isle Brewer's Guild to increase production. And all the while, they've continued to brew quality products.
Today, Night Shift announces its latest development: repackaging and rebranding its mixed fermentation sour program. The change marks an added investment in quality control. "Canning sour beers was something we always wanted to do," says Head Brewer Joe Mashburn. "But due to our mixed fermentation process that leaves active lactobacillus in our sour beers, we avoided contaminating any equipment used for non-sour beers." Now, a brand new, second canning line has been installed that can be reserved for sour beer.
"Customer demand for tall-boy sours seems to get stronger every day," says Rob Burns. "We've been listening. And now we're acting on that demand." Night Shift had been canning most of its beer but this is the first time customers can find cans of Night Shift mixed-ferm sour beer in the taproom and on shelves.
Night Shift Brewing will have three large-scale sour releases this year coming out in their taproom and hitting bottle shops across Massachusetts. Swing by the taproom on March 2nd for the release of Ever Weisse, a mixed fermentation sour aged with kiwis, strawberries, and hibiscus. Rickey Weisse, aged with raspberries and limes, will see a June release date and Mainer Weisse, aged with blueberries and cinnamon, will be dropping in September. Between these dates you'll likely see a few small-batch sour drops that'll be taproom-only, so keep your eyes peeled.
Night Shift is also rolling out new labels for the sour line. "We're using photography on our packaging for the first time, really trying to showcase the fruits and spices featured in beer," said Burns.They're exciting, complex labels for exciting, complex beers."