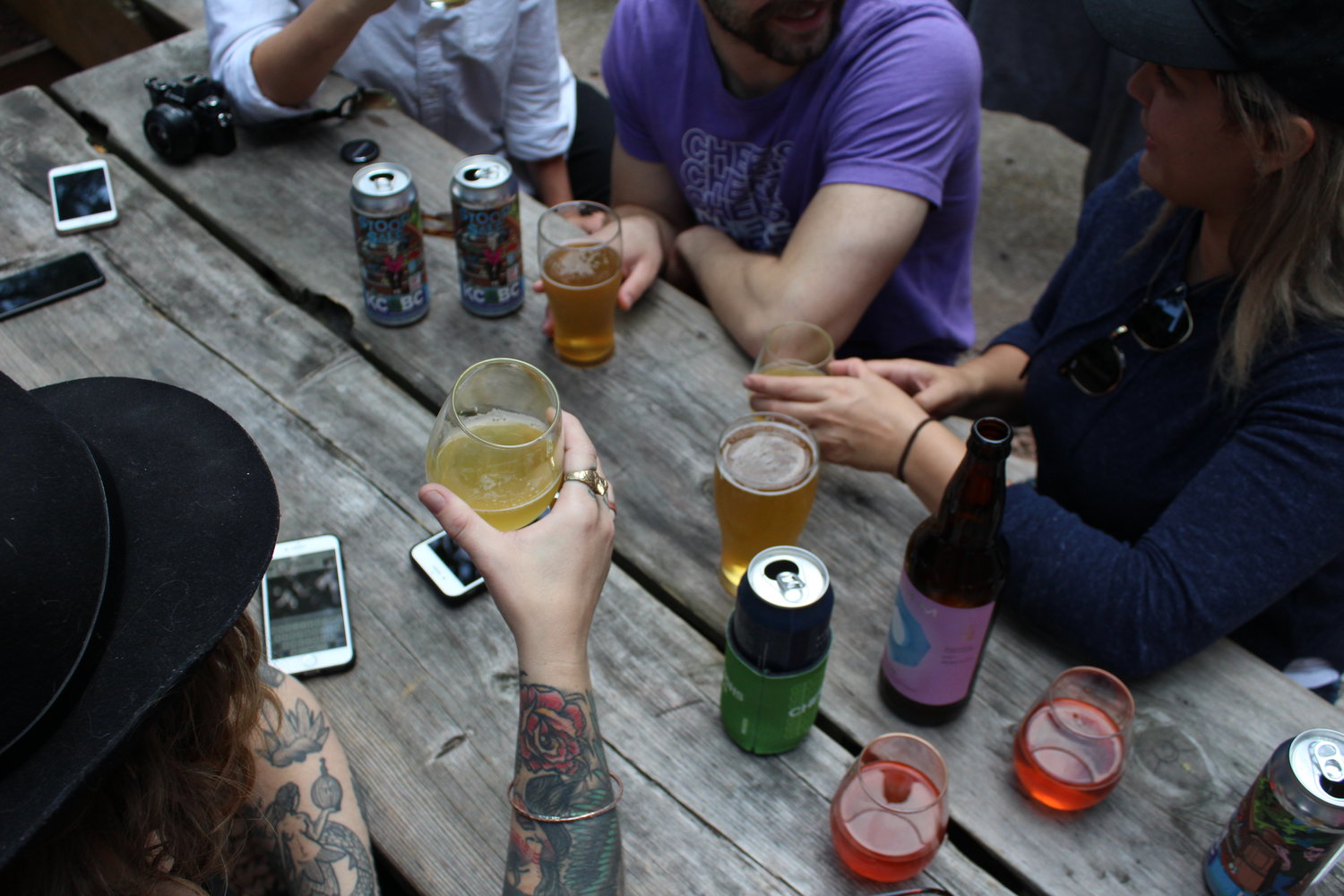 It could have been on the cab ride through Central Park to celebrate our one year anniversary at As Is, my favorite craft beer spot in the city. Or maybe, it was later that night when Will Rivera of Equilibrium, one of my favorite New York breweries, sheepishly turned and asked what I thought of his Fractal Mosaic (spoiler: I loved it). Or maybe it was amidst the 700 fellow beer geeks who came out to Juicy Brews New York to celebrate their love for fresh, hazy beer. I can't pinpoint the exact time over the past few years when I realized that the craft beer culture in New York had flourished, but it's very clear that the scene has become world class.
"New York City is a cultural connector between fashion, art, music, technology, farming, agricultural economy, and education, yet in the beer community we've followed in the footsteps of Philly, Colorado, and California for many years," said Gabe Barry, the Beer Education and Community Ambassador at Brooklyn Brewery and the Marketing Chair of the New York City Brewers Guild (NYCBG), an organization advocating and promoting awareness for local breweries. "Now, we're finally in a revolutionary and exciting time where the NYC beer community has come together to elevate all the elements that surround beer in a nouveau and innovative way."
Starting at the end of this week, organized chaos will descend on our sleepless metropolis as the NYCBG hosts their annual NYC Beer Week. With close to 60 events showcasing and celebrating local NYC breweries and bars, picking a few events to attend can seem as daunting as deciding whether to take the 4 or the 5 train downtown during rush hour, or choosing which song to listen to on that body-smashing journey.
Fortunately, we asked Barry to sit down and help us pick a few can't miss "tracks" to check out over the next 11 days (she shared a few of her favorites and we chose some of our own)."I see this year's NYC Beer Week as a compilation track of all these incredible events. It feels like a hip-hop song." said Barry slipping into DJ mode, "Interboro and KCBC on the track with Five Boroughs woo woo woo.' It's a really exciting time to be bouncing around the stage that is NYC."
From an IPA tap takeover oozing juicy brews to a nine brewery collaboration release party, we have a week's worth of NYC drinking gold worthy enough to make you yell (or sing) at the passing yellow taxi cab, "Hey, we're drinking here."
Thursday, Feb. 22nd
Class of 2017 Release Party
Five Boroughs Brewing 215 47th St, Brooklyn NY 11220 | 4:00pm-10:00pm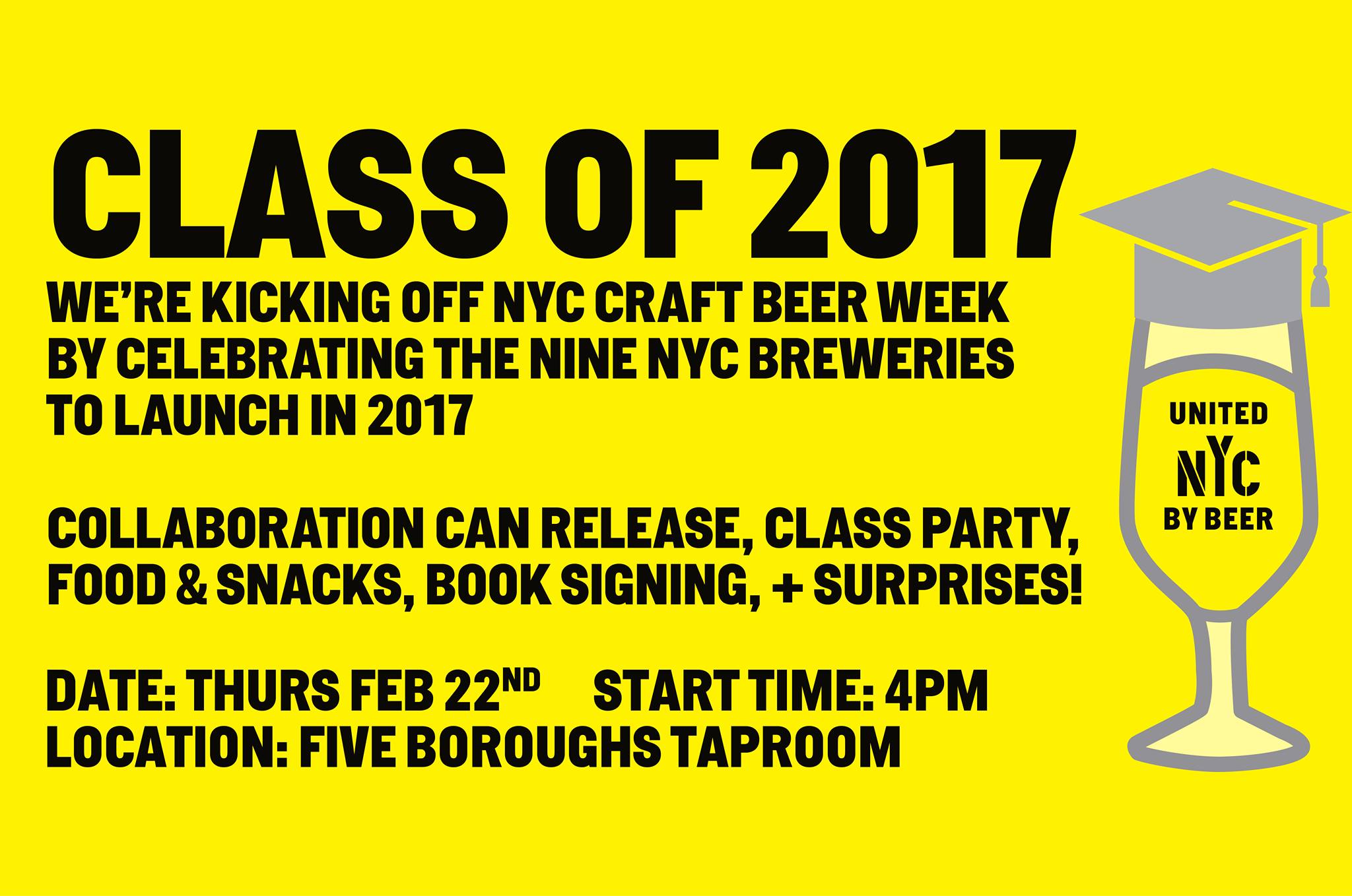 Nine breweries opened their doors last year in 2017 – Circa Brewing Co., Death Ave, Fifth Hammer Brewing Co., Five Boroughs Brewing, Island to Island Brewery, Kills Boro Brewing, Lineup Brewing, Randolph Beer DUMBO, and Wartega. To celebrate, the new kids on the block joined forces for one epic brewday to make one special beer: fittingly, an NYC Pale Ale. "This event to me is a celebration of the diversity of the kinds of breweries in New York City and of the community enclave of developing networks of people within this industry that is blossoming," said Barry. The Class of 2017 will graduate in style with a can release party at the Five Boroughs taproom. Justin Kennedy will also be on hand to sell and sign his book, "Scratch and Sniff Beer Guide" and we heard there will be dope, exclusive tekus for sale!
Friday, Feb. 23rd
SingleCut Beersmiths X Frost Beer Works
Haymaker Bar and Kitchen, 252 W. 29th St, New York, NY, 10001 | 6:00pm-10:00pm
We'll start NYC Craft Beer Week fresh-eyed and bushy-aled at Haymaker Bar and Kitchen, where they've promised a night of fresh, fresh, and more fresh beer. Teaming up with renowned NYC brewery, SingleCut Beersmiths and a neighbor to the north from Hinesburg, VT, Frost Beer Works – known for hop forward single and double IPAs – the Midtown West craft beer bar and gastropub will be pouring plenty of hazy, juicy IPAs. We do love our Juicy Brews! Special cans from both breweries will be available to-go. We can't promise we'll stay fresh, but we'll start fresh.
Saturday, Feb. 24th
Beers from the Hudson Valley
The Wilky, 108 Patchen Ave, Brooklyn, NY 11221 | 2:00pm-11:59pm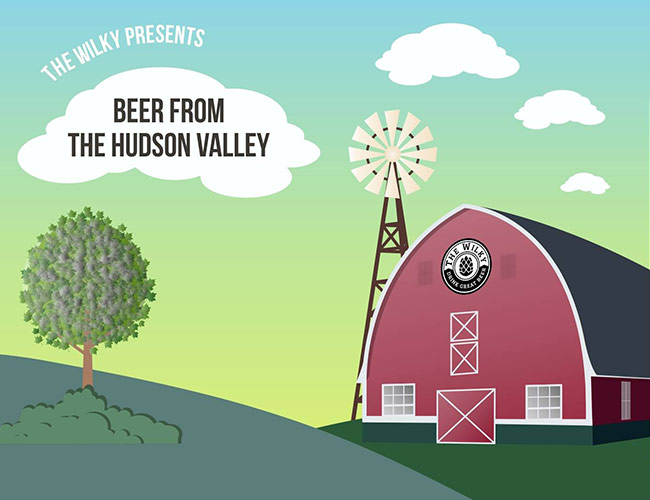 "Technically these breweries are from the outskirts of NYC, but I have love for them since I'm an upstate kid," said Barry. We couldn't agree more. Some of our favorite beers have been churned out from breweries just a short drive upstate. The likes of Equilibrium, Suarez Family, Hudson Valley Brewery, Industrial Arts, Captain Lawrence, and more takeover the taps at The Wilky in Bushwick. Be ready to chill with friends outside the city limits.
NYC Beer Week Opening Bash
Brooklyn Expo Center 72 Noble St, Brooklyn, NY, 11222 | 6:00pm-9:30pm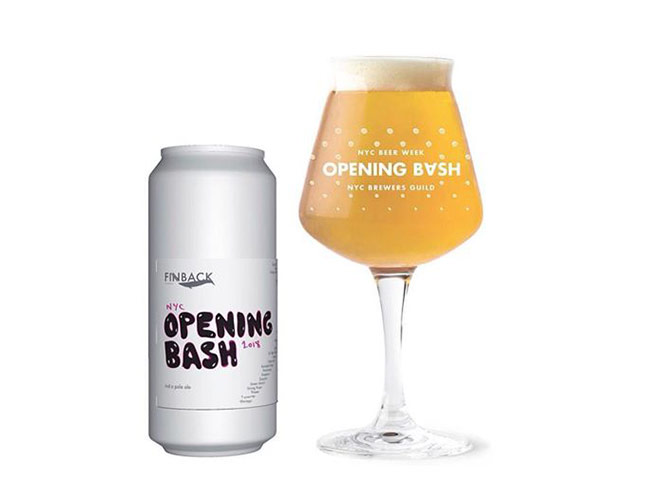 The premier event of NYC Beer Week, Opening Bash features beer from not only 30 of the city's breweries but also a handful more from upstate and even out of state. "We are the New York City Brewers Guild so it is really important for us to make sure that newer breweries like Bridge and Tunnel, Island to Island, and Kills Boro, who don't necessarily get attention every day of the week get celebrated during this week," said Barry. In that same vein, Barry shared that the Guild has pivoted to make sure that NYC breweries also get the exposure they deserve outside of our state. With that goal in mind, NYCGB invited breweries such as Trve Brewing Co, Aslin Beer Co, Civil Society, J. Wakefield, and more to pour beer at this year's Opening Bash. "The industry is different now and we have to make sure we move with focus and we move with intentionality to continue to build the beer community we all want to be a part of." said Barry. Another addition to this year's festivities: a special NYC Beer Week only collaboration. An IPA brewed at Finback Brewery with flaked barley and oats and dry hopped with Mosaic and Eureka will be available for purchase.
Sunday, Feb. 25th
NYC Beer Week – Barrier/Equilibrium/Grimm/KCBC/Pipeworks
The Well, 272 Meserole St, Brooklyn, NY, 11205 | 12:00pm-11:00pm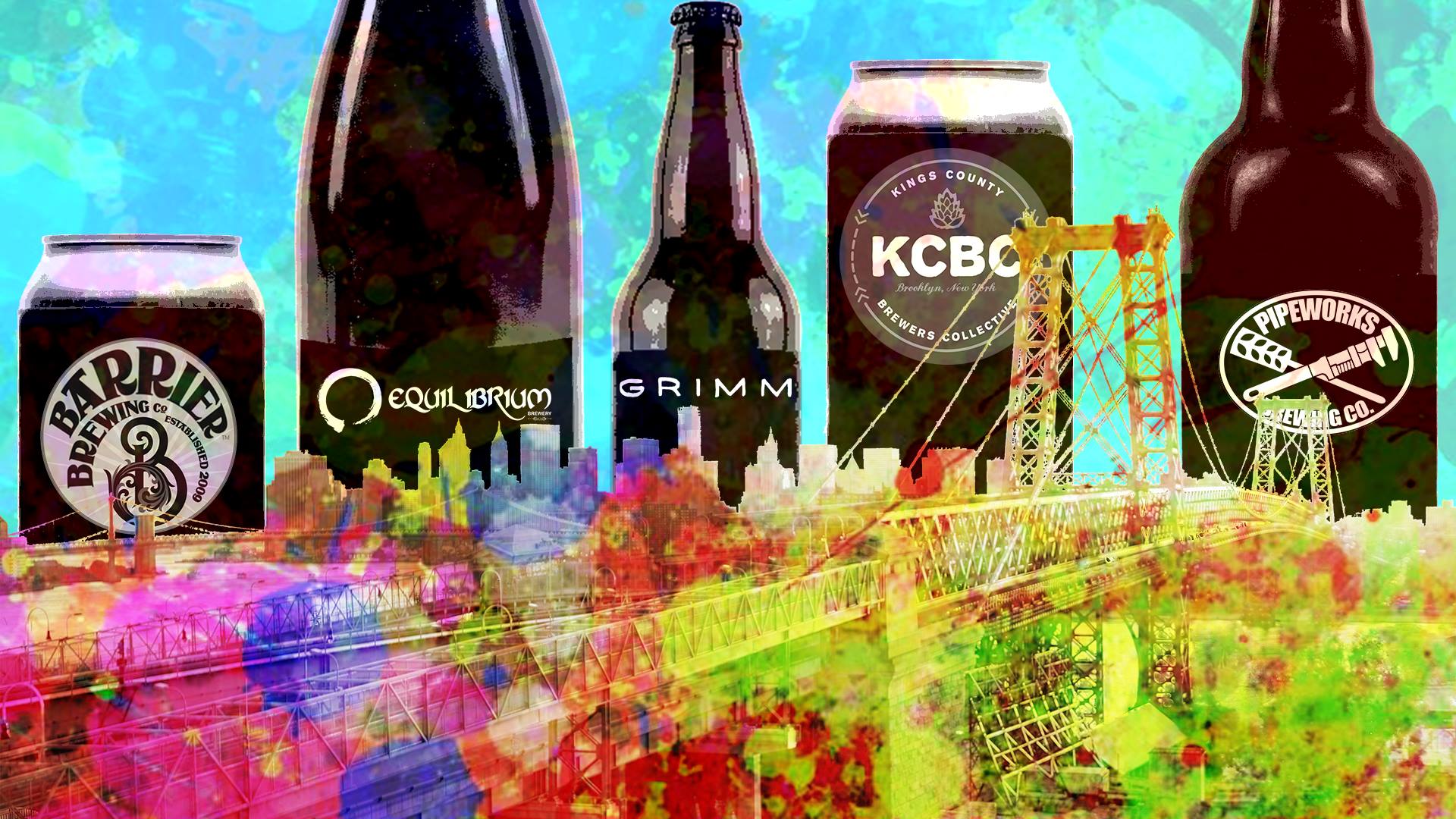 Take a draft list from one of our favorite New York state breweries (Equilibrium) with a few pours from Long Island (Barrier), add beer from perennially creative city stalwarts (Grimm) and Bushwick newcomer (KCBC) with a dash of Midwest giant (Pipeworks) and that equals a pretty dope time at The Well on Sunday afternoon. "I'm particularly looking forward to this event because the whole team at The Well have done an amazing job of being like our living room," said Barry. "The space lends itself to those kitchen table moments when you're sharing beers with friends and you're having inspirations." Enough said.
NYC Beer Week First Annual Homebrew Competition
Randolph Beer DUMBO, 82 Prospect St, Brooklyn, NY 11201 | 3:00pm-7:00pm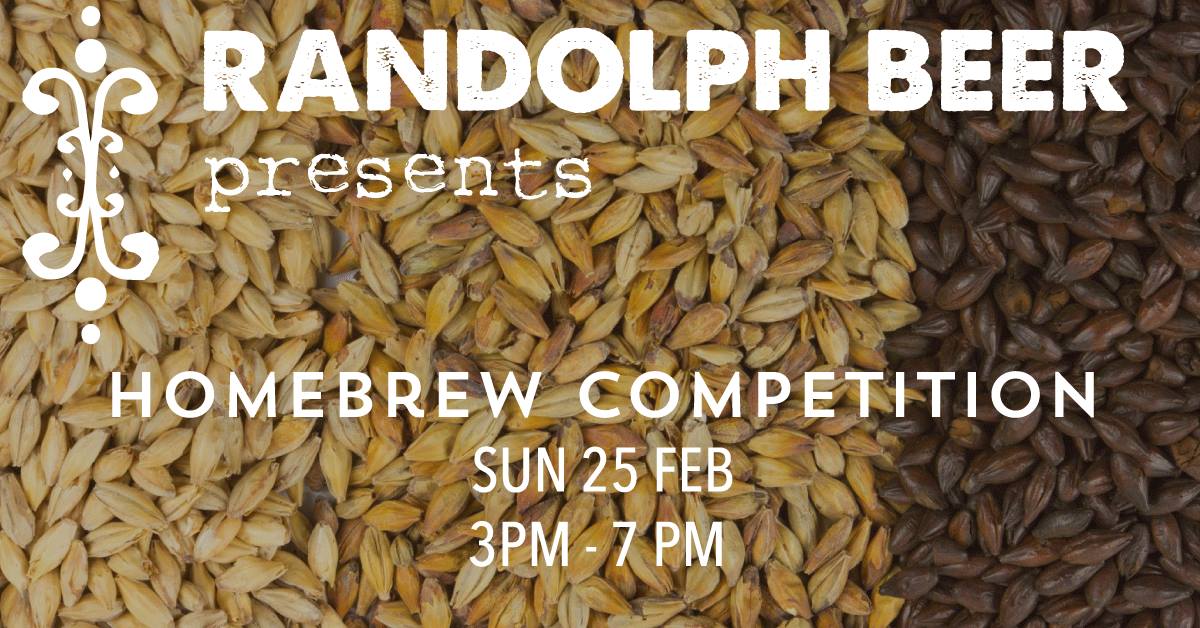 We cannot forget that craft beer came from humble homebrew beginnings. Bringing together drinkers and brewers, Randolph Beer's first ever homebrew competition will let 30 homebrewers showcase their skills and share a few beers. "Kyle from Randolph has really put his back into beer week this year," said Barry. "I'm really looking forward to their homebrew competition because it's an event at the intersection of this shift in beer week." We'll toast one tonight to all the people who make space in their tiny New York apartments for carboys and kegs.
Monday, Feb. 26th
Ghost Bottle Night with Garrett Oliver
The Sampler, 234 Starr St, Brooklyn, NY 11237 | 6:00pm-8:00pm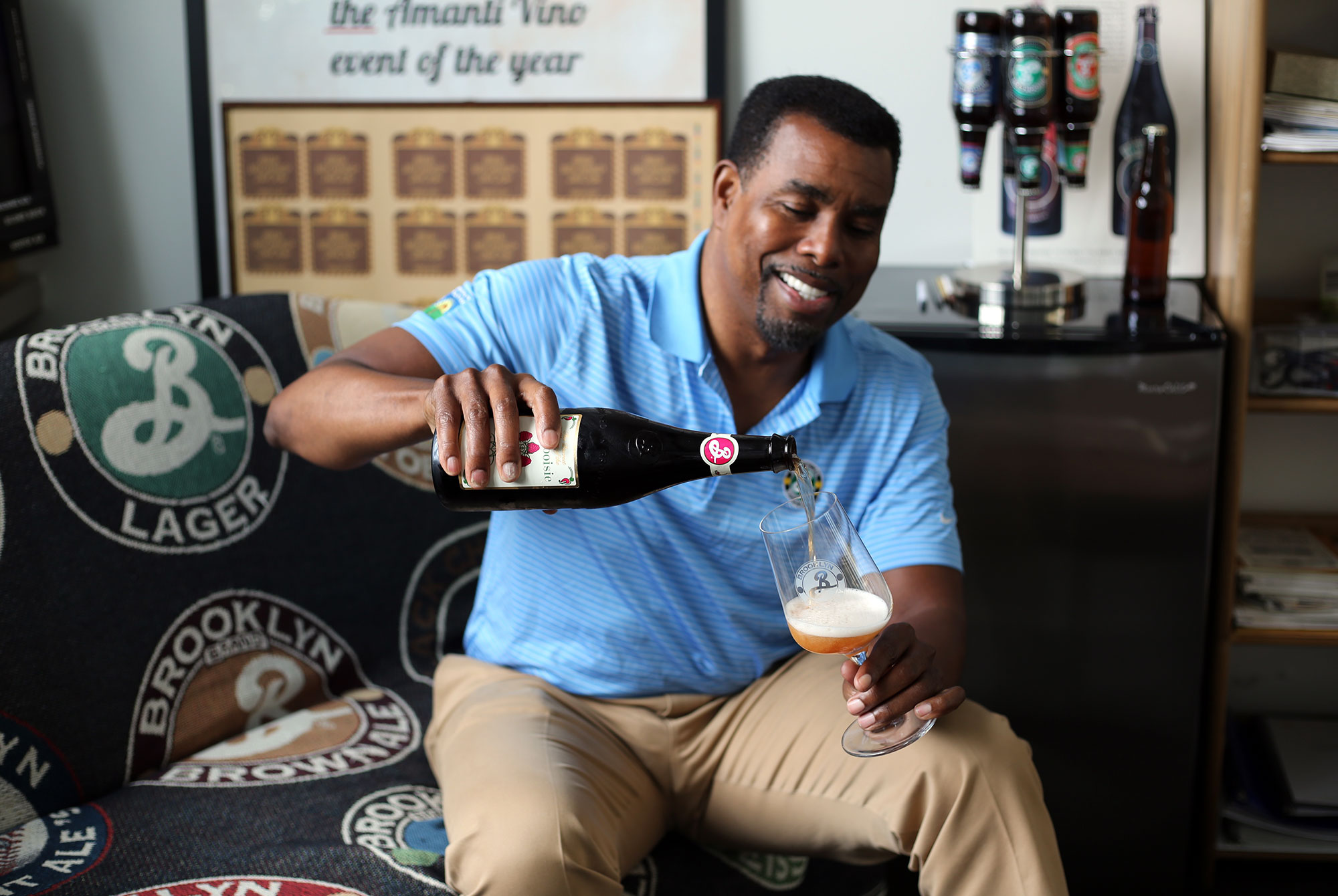 We're pretty proud of our beer fridge here at Hop Culture HQ. You can often find us popping cans like Equilibrium and District 96's Sexual Fluctuation double IPA collab or Suarez Family Brewery Quality Pils on a Friday afternoon. We like to think we have a pretty decent collection of beer, but we can only imagine what kind of beer rests inside the vault of Brooklyn Brewery brewmaster, Garrett Oliver. Daydream no longer thanks to this night at The Sampler, where Oliver will bust out several Ghost Bottles from Brooklyn Brewery's cellars. For those who don't know, Ghost Bottles are Brooklyn Brewery's experimental beers that basically never go on sale (think early bottles of the elusive Black Ops). These beers usually showcase something funky, new, and adventurous. "I'm pretty lucky that I get to hang out with Garrett more than most people and he's his happiest when he's in Brooklyn doing an event like this," said Barry. "He gets this look in his eye where you can see the reflections of the literal blood, sweat, and tears that people have put into the industry for the past 25 years." We don't know exactly what beer Oliver will bring, but we're stoked to celebrate the hard work of everyone in our industry and share a few beers with the best on this night. Entrance is free but space is limited, so RSVP soon.
Wednesday, Feb. 28th
IPA Takeover
Strong Rope Brewery, 574 President St, Brooklyn, NY 11215 | 4:00pm-8:00pm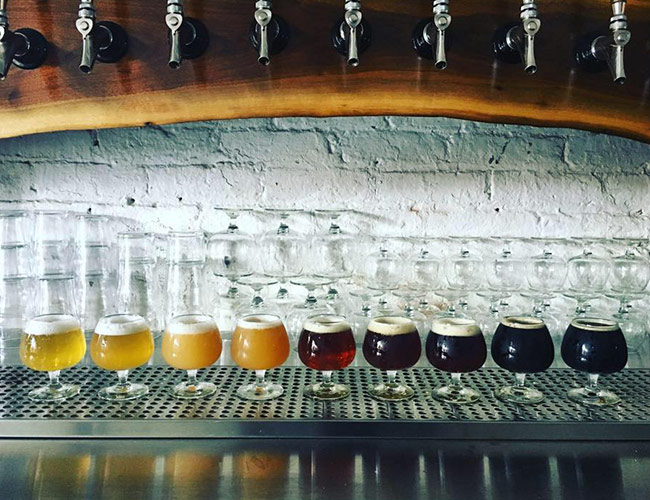 Strong Rope has been promoting this one as, "All New York, All IPA, All day." They'll be tapping 7 different IPAs that use ingredients close to home. "Jason [from Strong Rope] is super revolutionary," said Barry. "He does work with local farmers and continues to network and really put the work into educating folks." Come taste the great hops, malt and rye we have growing in our own backyard.
Thursday, Mar. 1st
Interboro X Transmitter at Spuyten Duyvil Tap Takeover
Spuyten Duyvil, 359 Metropolitan Ave, Brooklyn NY 11211 | 5:00pm-2:00am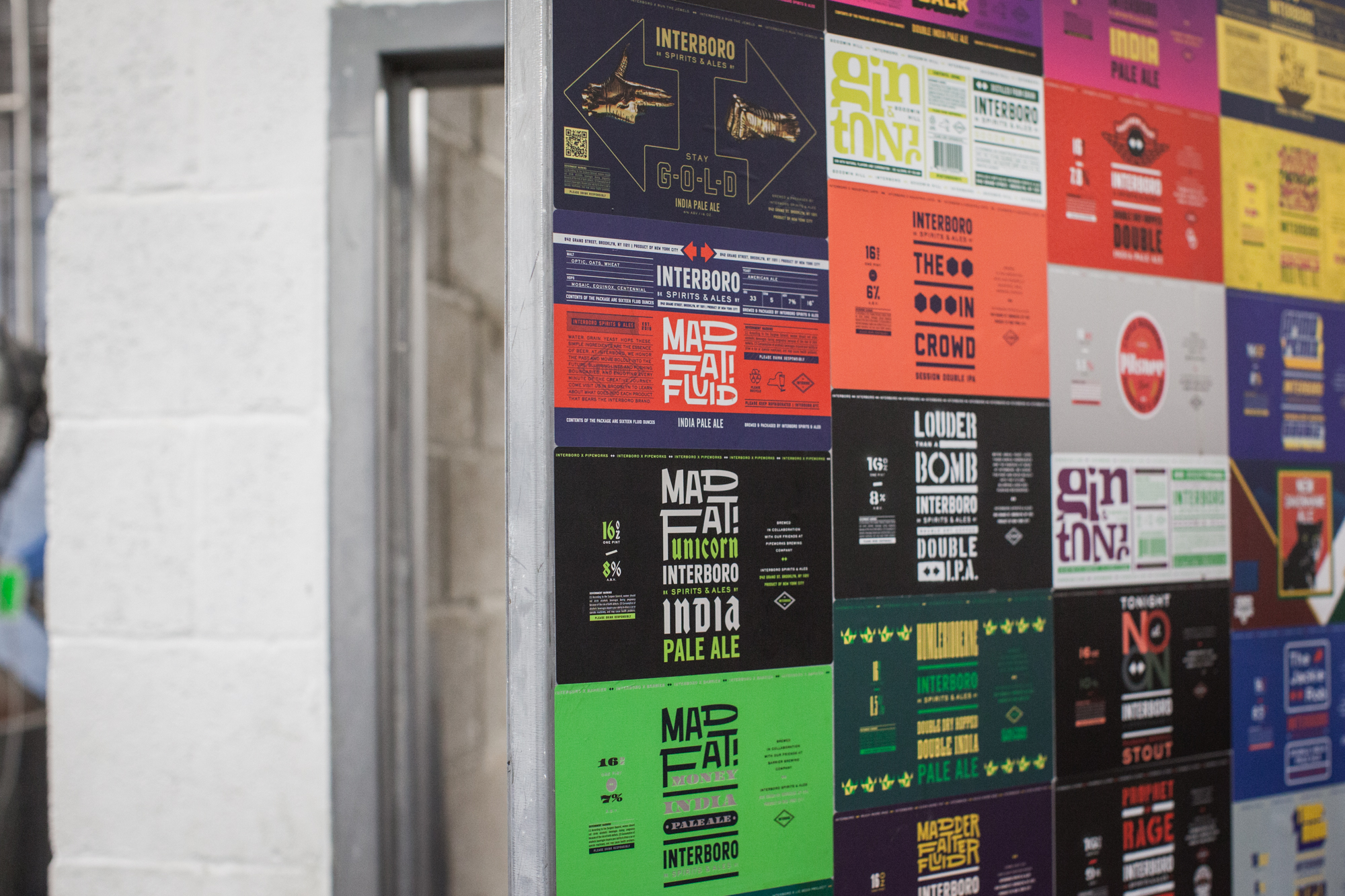 We thought about taking a night off, but this trailblazing craft beer bar will be hosting a solid tap takeover, bottle pour, and can party.
Saturday, Mar. 3rd
NYC Beer Week – Fifth Hammer/Hudson Valley/Interboro/LIC/Other Half
The Well, 272 Meserole St, Brooklyn, NY, 11205 | 5:00pm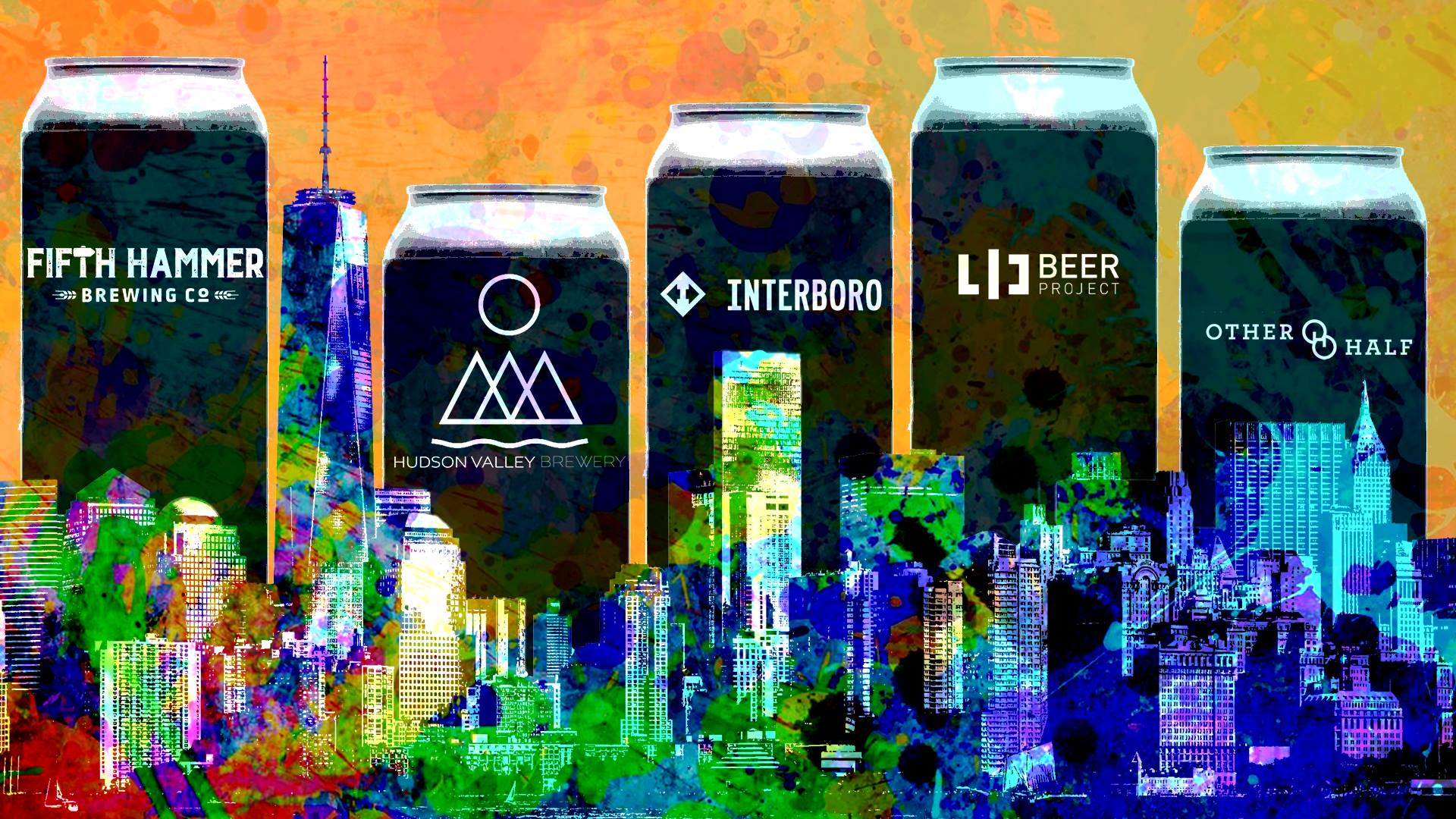 We're coming back to The Well because they're pouring more and more of our favorite beer. Plus they're doing a panel/Q&A with the brewers, so we can hang out with Chris Cuzme (Fifth Hammer), Jason Synan (Hudson Valley), Jesse Ferguson (Interboro), and the lot of them while we drink their damn good beer.
Sunday, Mar. 4th
SMASH Beer & Ruppert's Cup Awards Brunch
Randolph Beer DUMBO, 82 Prospect St, Brooklyn, NY 11201 | 12:00pm-2:00pm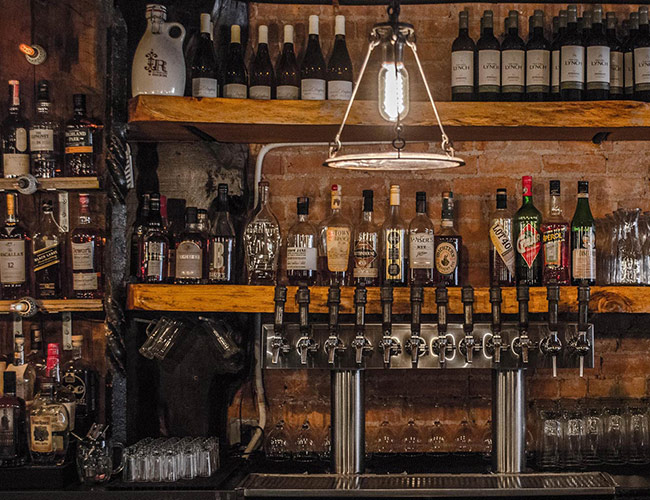 Beer week ends today. Hopefully, you've made it through! For one last hurrah wrap up 11 days of excellent drinking by voting for your favorite State Malt and State Hops (SMaSH) beers. Try them all while reminiscing about the best brews you drank this week.