Editor's Note:
Every now and then, we'll send a little postcard from a brewery, bar, or restaurant that inspires us with some words and a few images.
Thank you, Boston!
For the second year in a row, we threw a sold-out Halloween party and craft beer festival. And we didn't just throw a festival. We threw a PARTY.
The beer was fresh and flowing. DJ cakewalk turned the room into a dance floor. About 80 percent of our guests came in costume, as well as 100 percent of the brewers. One hundo p! Although Dino Furnari at Vitamin Sea had the most clever costume (the pattern of his shirt matched the rug from The Shining), Divine Barrel stole the show with "Fat Thor."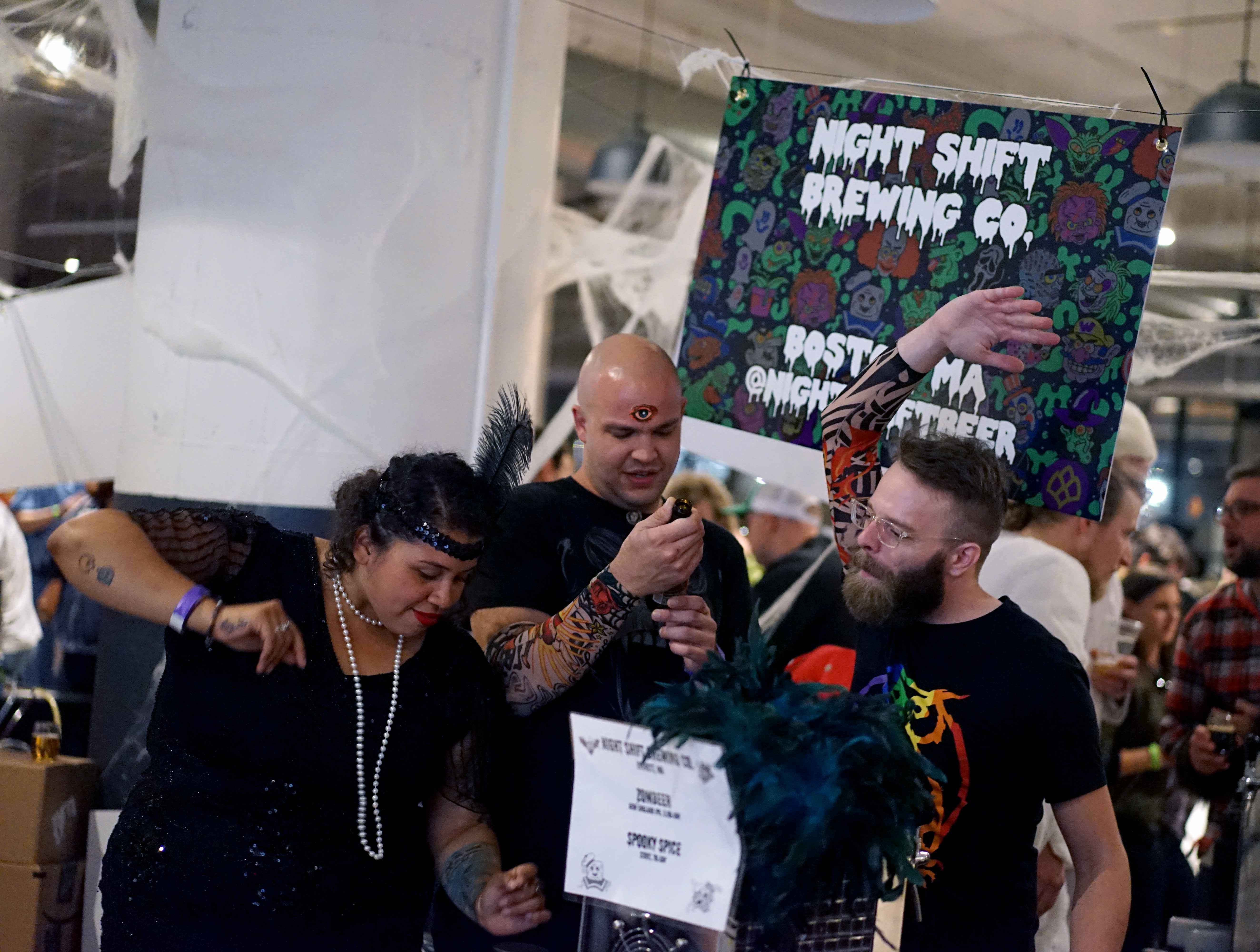 When we held this festival last year, it really changed the way I thought about events. Prior to Spooky Brews Vol. I, we simply threw beer festivals. Cool venues, no lines, unlimited pours. Instead of volunteers, we put brewers in hotels so they could pour their own product.
But at Spooky Brews Vol. I, I saw what festivals could be — not just events, but experiences. I didn't want people to say, "That was an awesome beer festival," but instead, "That was an awesome party." That single event altered our course and led us down a path toward more experiential events. Juicy Brews Island Getaway, Juicy Brews March Madness, Juicy Brews Homecoming… all of these thematic experiences are a result of the epic time we had in Boston.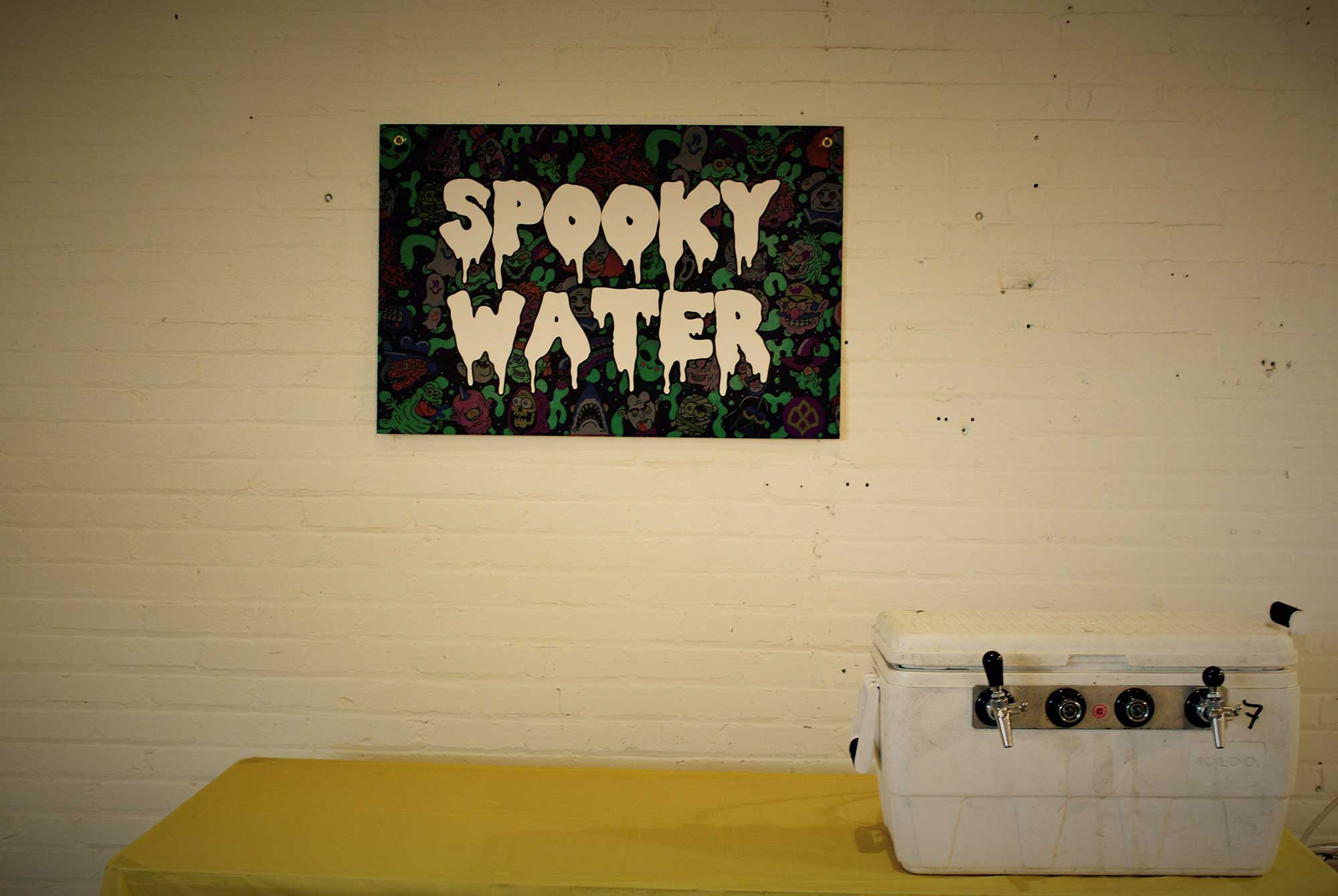 A huge thank you to the venue, Drydock Hall at the Center for Innovation and Design, as well as to Craft Collective for being our official distribution partner and making sure the beer stayed cold. We couldn't have held the event without the support of our sponsors, Tavour and Schofferhofer, as well as our vendors: Granite State Candles, Green Mountain Energy, Toni Vlado, and Hello Fresh. Shoutout to Sam Taylor for killing the glassware yet again. Of course, we appreciate all the brewers who put on costumes and brought amazing beer:
Allagash Brewing Company
Aslin Beer Company
Barreled Souls Brewing
Branch and Blade Brewing Company
Channel Marker Brewing Company
Crime and Punishment Brewing Co.
Deciduous Brewing Company
Definitive Brewing Company
Divine Barrel Brewing
Kings Brewing Company
Kinsmen Brewing
Lamplighter Brewing Co.
Mast Landing Brewing Co.
Night Shift Brewing Company
Pretentious Beer Co.
Proclamation Ale Company
Shacksbury Cider
Southern Grist Brewing Company
Stellwagen Beer Company
Twin Elephant Brewing Company
Vitamin Sea Brewing
Widowmaker Brewing
Zillicoah Beer Co.
Last but not least, mad props to everyone who came to get spooky with us! We had an amazing time at Spooky Brews Vol. II. See you next year for Vol. III?
Best,
Kenny Gould
Founder, Hop Culture