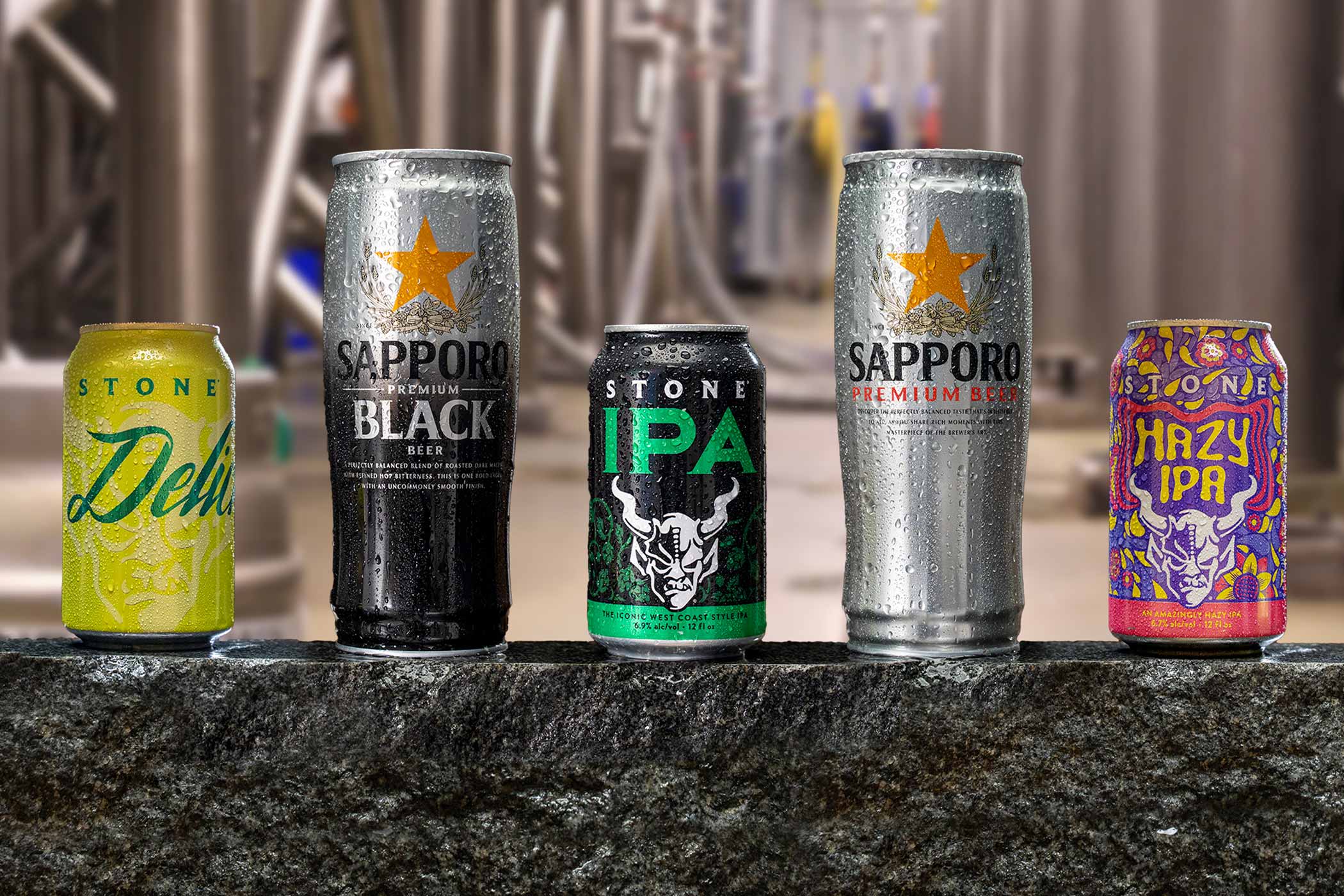 Photography courtesy of Stone Brewing
The maker of the number one selling Asian beer brand in the United States, Sapporo U.S.A. has reached an agreement to acquire Stone Brewing.
This acquisition brings together one of the most influential international breweries in the east with one of the most innovative and largest American craft breweries in the west.
According to the Brewers Association 2021 rankings of the top 50 craft breweries by sales volume, Stone ranks as the ninth largest brewery in the country.
Together Sapporo and Stone hope this partnership will mutually benefit both of their brands.
What Does This Acquisition Mean for Sapporo U.S.A?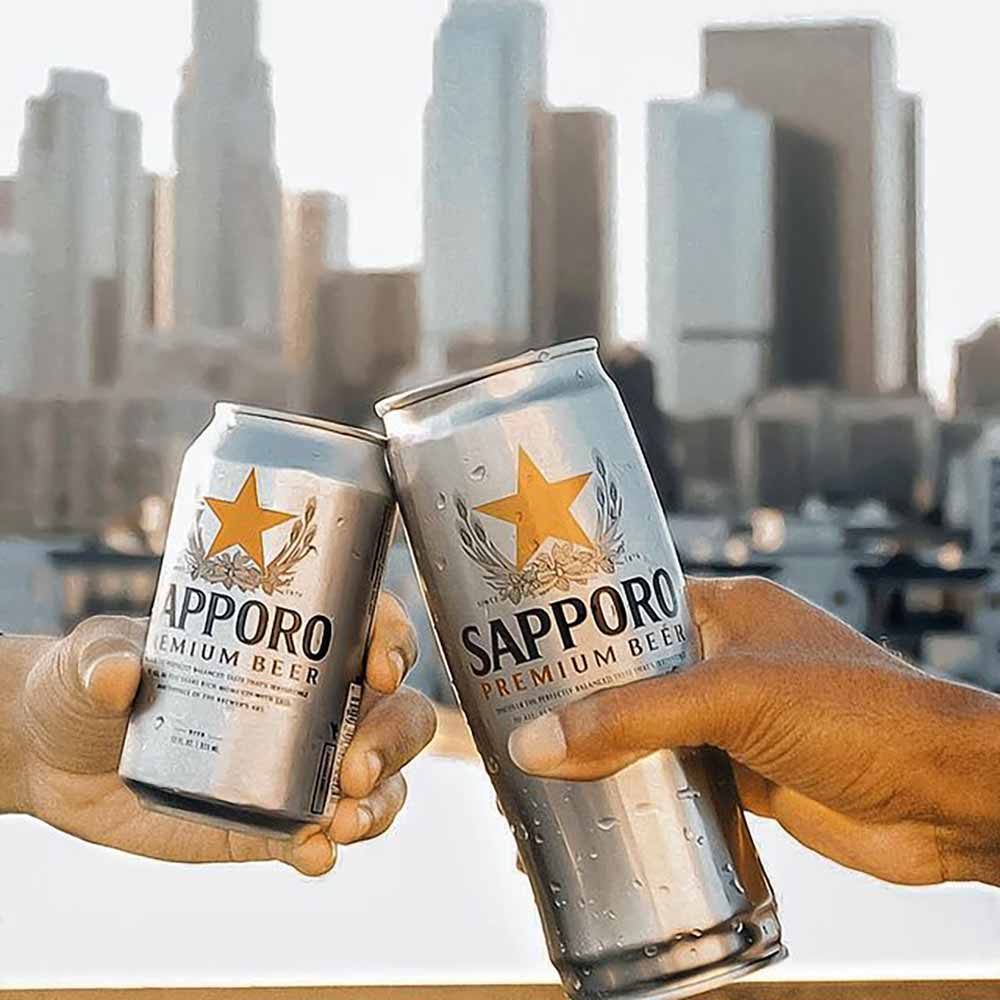 From Sapporo's perspective, the international brewing behemoth gains ground on brewing capacity in the U.S.
Founded in 1876, Sapporo is Japan's oldest beer brand still in operation. But the brewery has become a favorite among Americans.
With that in mind, the Asian-born brewing company plans to leverage two of Stone's state-of-the-art breweries in Escondido, CA, and Richmond, VA, to produce its popular Sapporo-branded beers for domestic distribution coast-to-coast.
With the goal to brew 360,000 barrels in the U.S. by the end of 2024, Sapporo stands to make huge inroads on its production capabilities in America.
"We approached Stone Brewing seeking a partner for our growth plans in the U.S, and we quickly recognized they were an ideal partner with bi-coastal brewing capacity, loyal fans, superb management, shared cultural values, and commitment to the highest quality standards," said Kenny Sadai, Chairman, Sapporo U.S.A. in a press release. "This acquisition puts the resources and legacy of the largest Asian beer brand in America together with one of the most innovative and recognized craft beer brands in the world. It's a perfect fusion of east meets west that is an ideal marriage for Sapporo's long-term growth strategy in the U.S."
What Does This Acquisition Mean for Stone?
Similarly, under Sapporo's wing, Stone now stands to double its own production and leverage growth opportunities.
Under the Sapporo umbrella, Stone will continue to operate its two Escondido and Richmond breweries along with its seven Tap Rooms and World Bistro & Garden destinations with its current branding, management, and workforce.
"I am thrilled that we have the opportunity to join forces with Sapporo," said Maria Stipp, CEO of Stone Brewing. "This unique partnership allows us to preserve the Stone legacy that our fans know and love and will add exponential opportunities for growth, from production to more investment in people, equipment, sales, and marketing."
Perhaps most importantly, Stone will continue to brew the beers that have made a name for this celebrated American craft brewery.
Founded by Greg Koch and Steve Wagner in 1996, Stone rose to recognition by brewing top-notch, high-quality West Coast style IPAs, double IPAs, and hazy IPAs.
For example, beers like its storied Stone IPA (one of our "15 Best American IPAs"), Stone Delicious IPA, and Stone Enjoy By IPA series.
Today, the brewery has continued to push the boundaries of brewing, releasing beers like Stone Travelogue Triple IPA, Stone Japanese Green Tea IPA, Stone Peak Conditions Hazy IPA, and Stone Buenaveza Salt & Lime Lager, among many others.
Under the new partnership, all beers in Stone's prolific portfolio will maintain their current recipes.
Following in Another California Brewery's Footsteps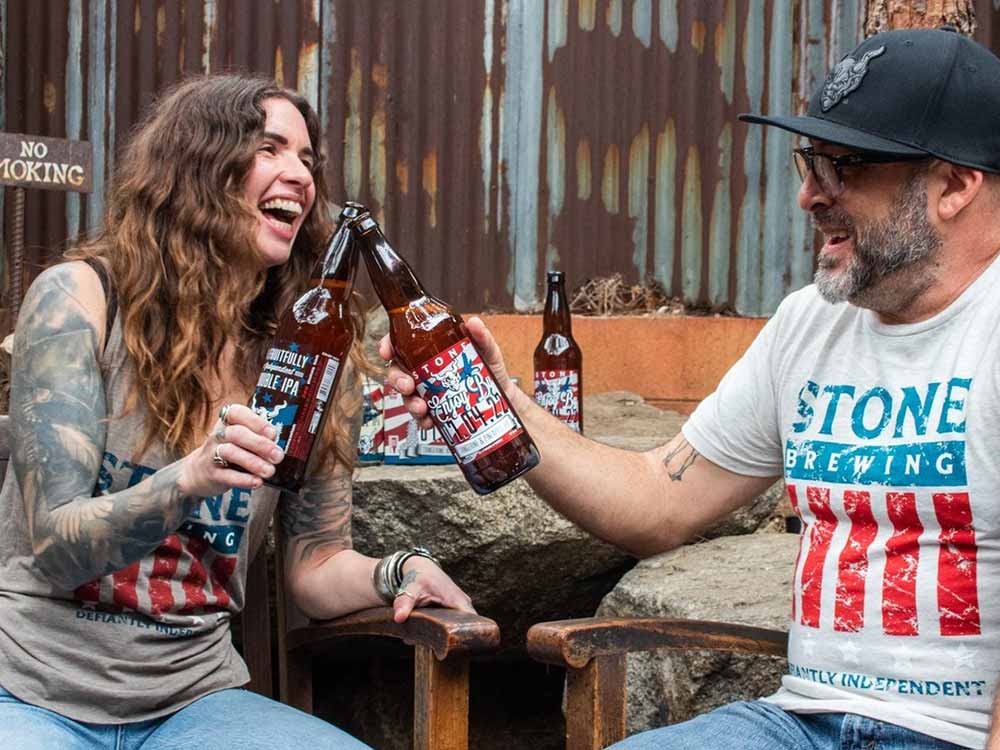 Stone follows in the footsteps of one of its storied California breweries to the north, Anchor Brewing, which Sapporo acquired in 2017.
Now, by welcoming Stone into its family of brands, Sapporo continues its legacy in the growing craft beer segment in the United States.
"This is the right next chapter for Stone Brewing," said Greg Koch, Co-Founder & Executive Chairman of Stone Brewing in a press release. "For 26 years, our amazing team has worked tirelessly to brew beers that have set trends and redefined expectations. To have the interest of a company like Sapporo in continuing the Stone story is a testament to the great beers we've created and will continue to create for our fans across the globe."